Palisade is located in the heart of Colorado's wine country on the Western Slope. It's only about fifteen minutes east of Grand Junction. The downtown features several blocks of shops and restaurants, with plenty of lodging around town and the motto "Life tastes good here!"
Aside from great wine, Palisade has a reputation for its fruit. "Palisade Peaches" are among the most highly praised and famous foods in the state. In fact, its nickname is the "Peach Capital of Colorado." The unique high desert climate, of hot days and cool nights, produces especially sweet fruit. Palisade is located at an elevation of 4,728 feet in Mesa County and as of 2020 had about 2,783 residents.
History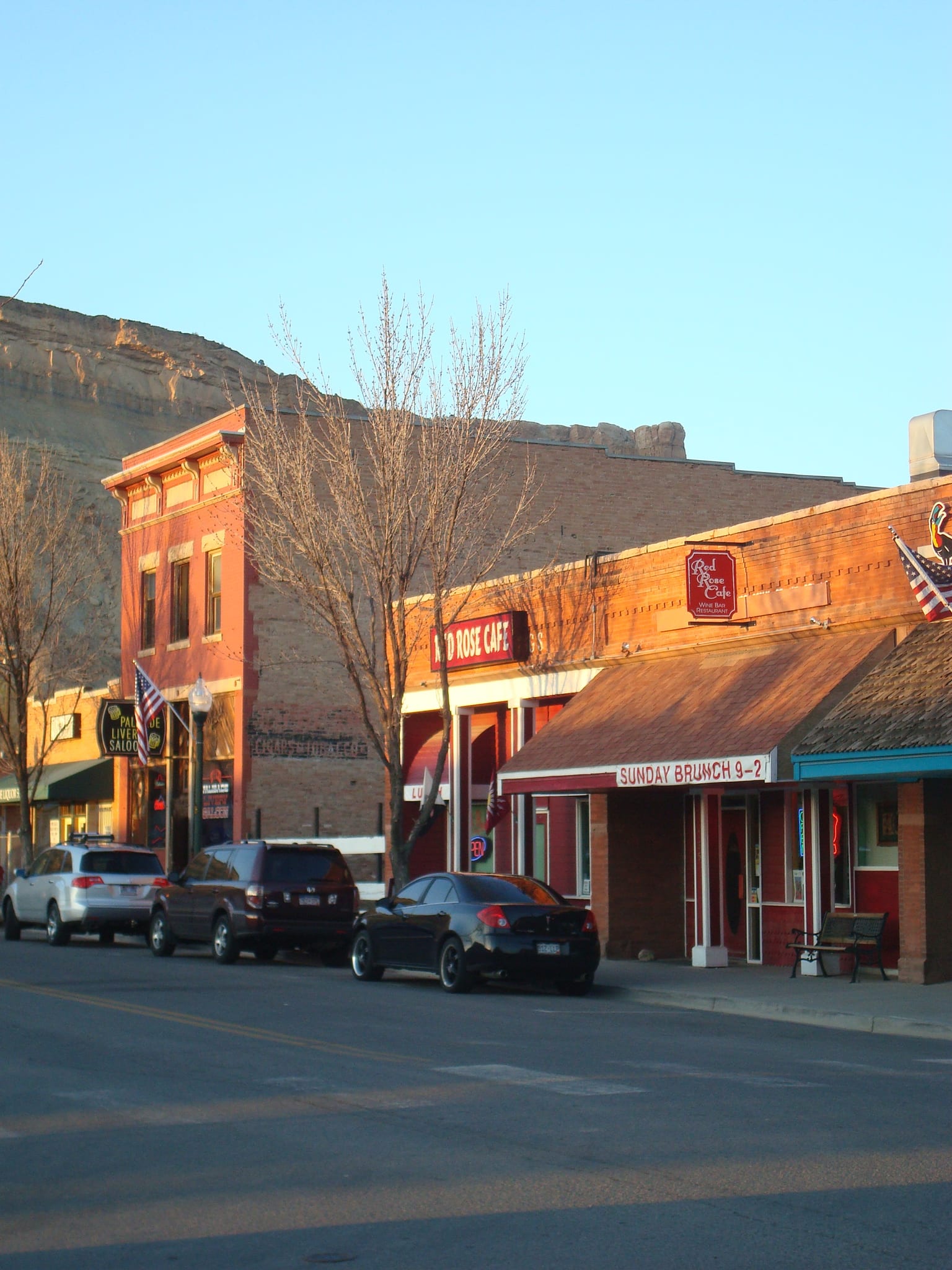 Palisade got its name from the scenic palisades of Mancos Shale. The dramatic formations were a result of localized erosion and downcutting of the Colorado River.
The area's first inhabitants were Ute Indians before the white settlers came in the 1880s. Since it was a small town, the settlers decided to rely on the town's agriculture to support the economy instead of following the gold rush of the era. The town was incorporated on April 4th, 1904.
John Harlow and his wife, Jean, planted the first peach trees. By 1894, the first orchards started to develop. Peaches were the main product, but there were also areas where they focused on apples and grapes. Now, the grape area in Palisade is called Vinelands.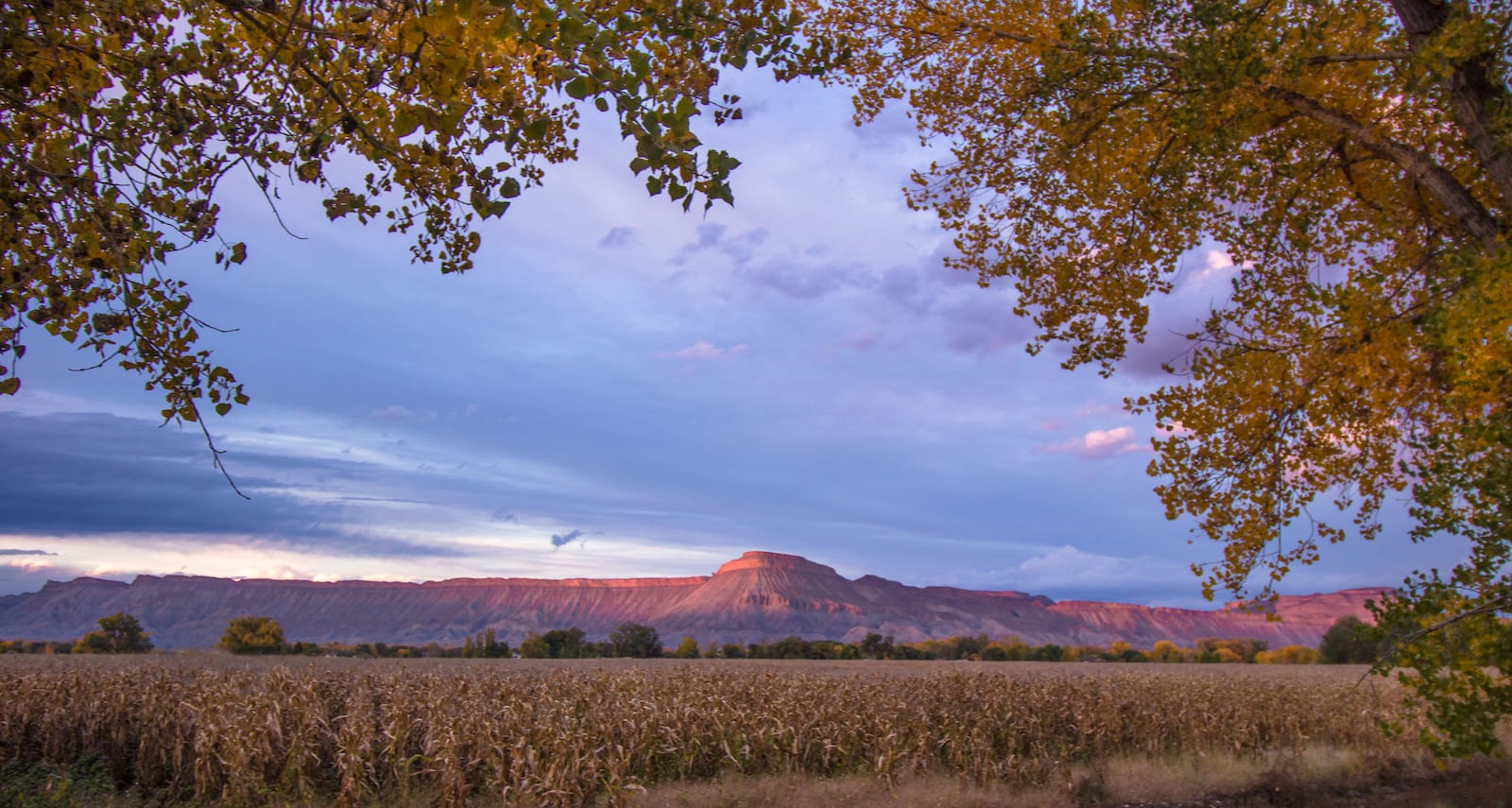 Aside from developing the farmlands, Harlow eventually served as the overseer of local justice and peace. As they began the cultivation of peaches, apples, and grapes, the townsfolk ran into a problem. Palisade is not a tropical location, so they had to source water for the crops by hauling wagons from the river back to the trees. In 1913, the U.S. Reclamation started an irrigation system for Palisade's agriculture industry to solve the issue.
Over the decades, it became a town tradition to host an annual Palisade Peach Festival. There were no accurate historical records on when the festival formally started, but the early recordings from The Museum of Western Colorado noted that "Peach Days" were popular even back in the 1800s.
Main Attractions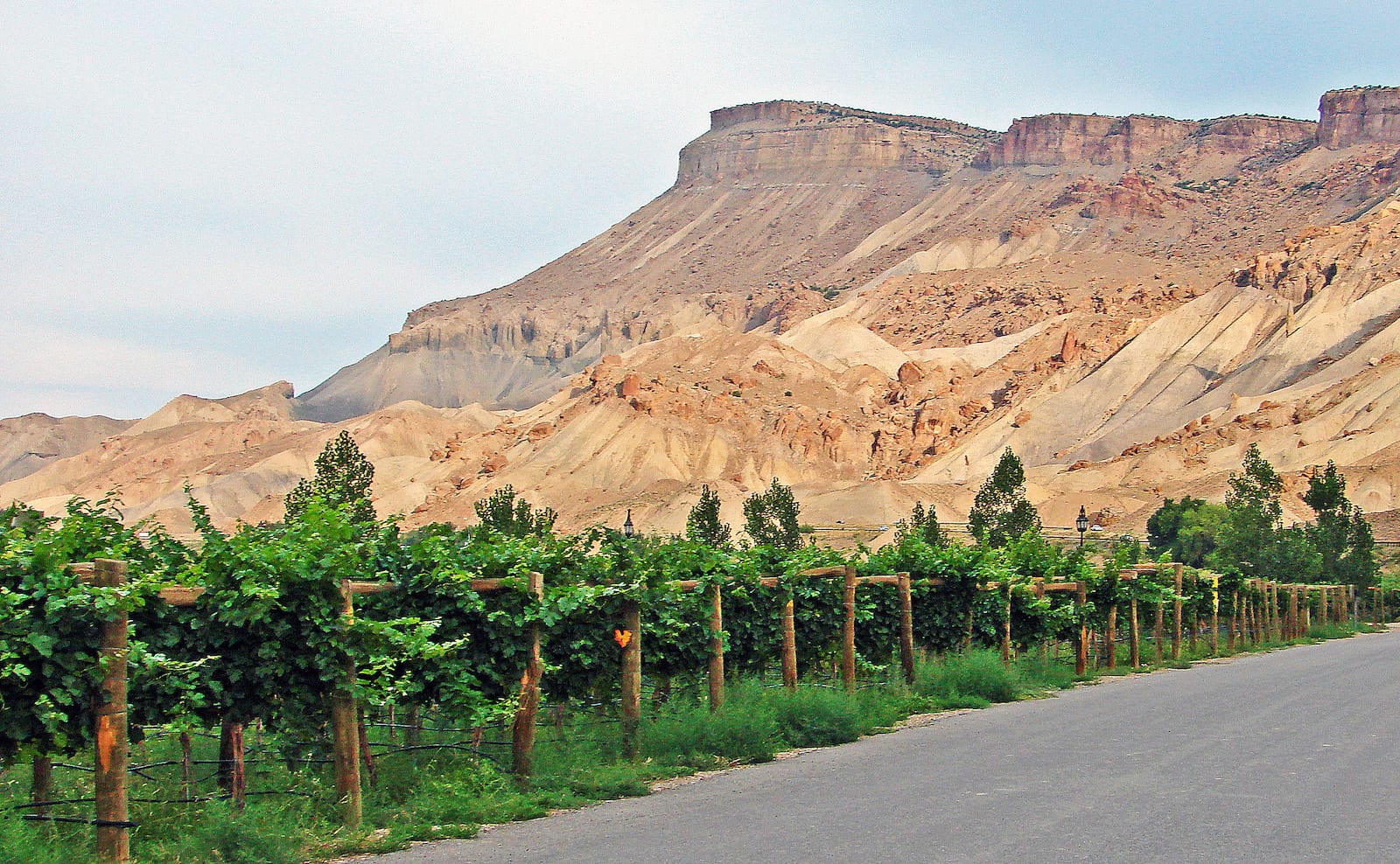 Wine Tastings – Most vineyards are open daily and provide wine tastings to the public. And there are many to explore and you can typically find small plates to accompany the wine. Here are just a few of the wineries in Palisade:
Palisade Rim Trailhead – This 13 mile trek is considered difficult but the payoff is worth it. It offers sweeping views of wineries and orchards from over 1,000 feet above the town. The trail is open to hikers, bikers, and horseback riders, but the latter two should make sure they are experienced due to the proximity of the trail to cliff edges.
Read about the top things to do in Palisade.
Recreation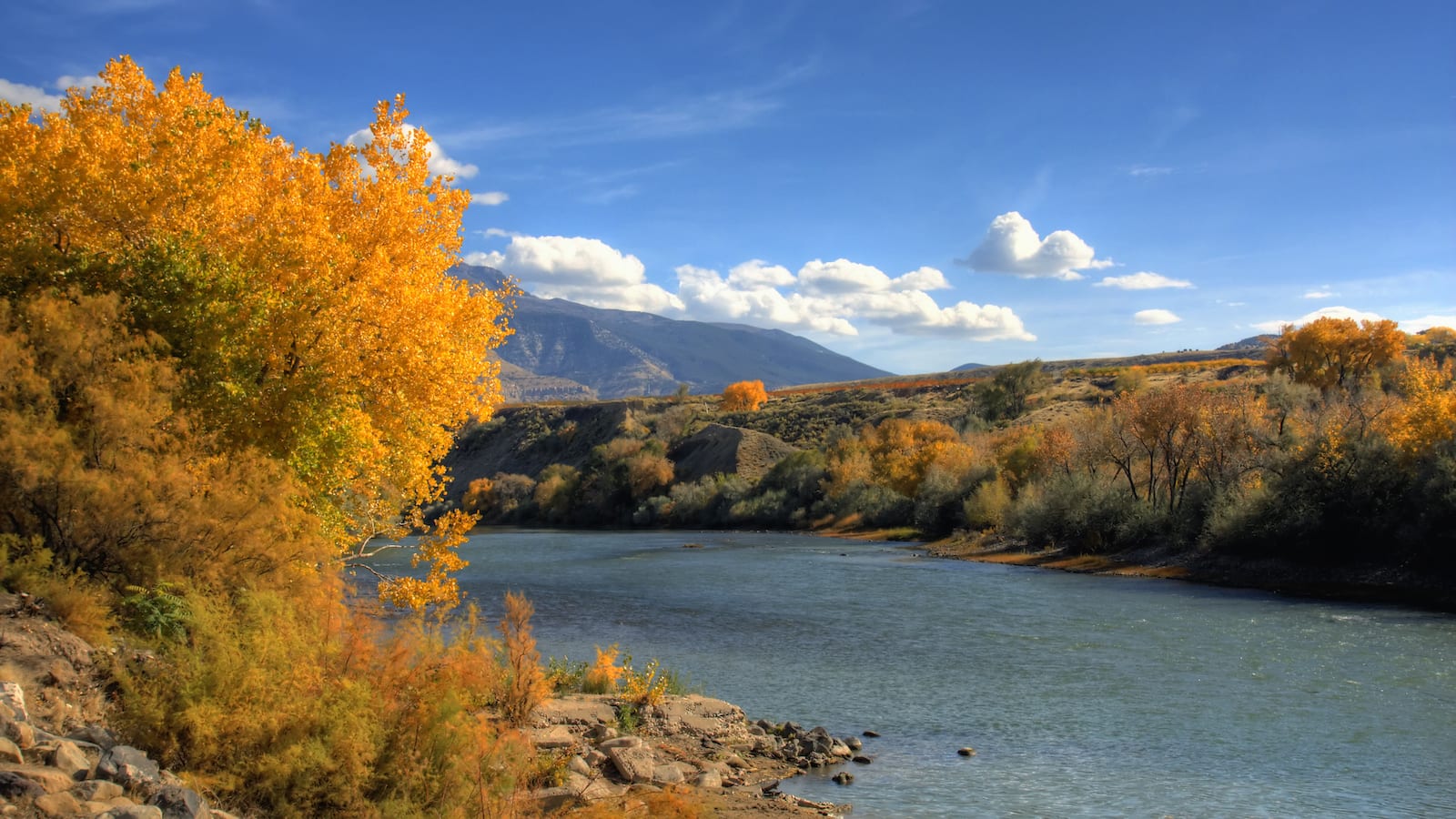 Camping –
Fishing – Riverbend Park has easy access to the Colorado River with a boat launch for excellent trout fishing. It also is a great spot to picnic in Palisade.
Hiking –
Accommodations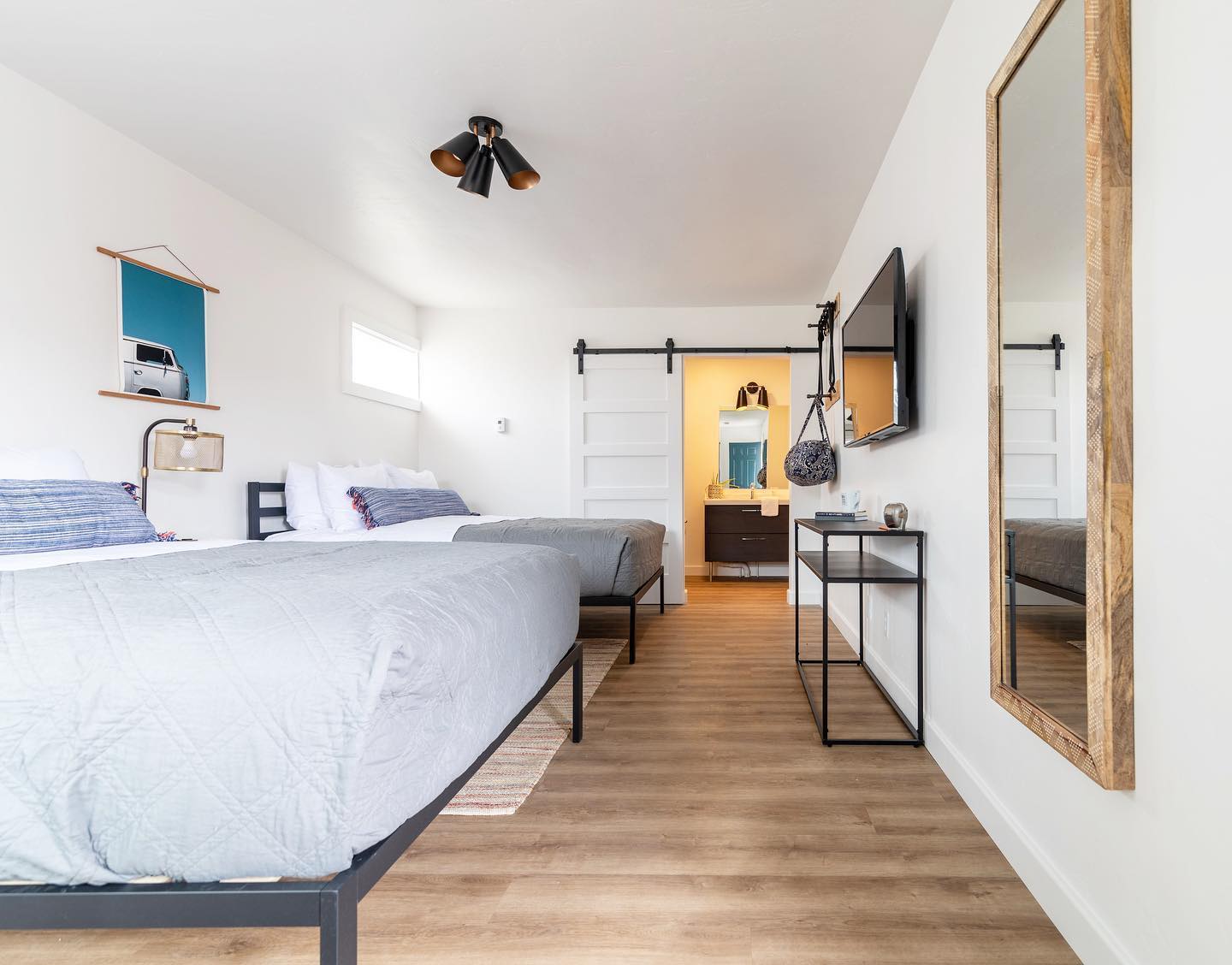 This section contains referral links. If you click through and take action, we may receive a commission, at no additional cost to you. 
Wind Country Inn – This wine-themed Victorian accommodation features 80 comfortable rooms. The best part? It's located within a 21-acre working vineyard.
Spoke and Vine Motel – A newly renovated motel that has everything you need for a memorable stay. Dogs are welcome, they have bike rentals for even easier access to surrounding restaurants and shopping, and a complimentary hot breakfast each morning.
Hotel Maverick – Recently opened and owned by the nearby Colorado Mesa University, this modern hotel is spacious and clean. There is a coffeehouse and restaurant on-site to enjoy and plenty of attractions within walking distance.
Vistas & Vineyards BnB – Charming bed and breakfast located along the Fruit & Wine Byway. They have 4 four nice rooms for rent and feature freshly made, as locally sourced as possible, breakfasts to start your day off right in wine country.
Read about the best hotels in Palisade.
Read about the top bed & breakfasts in Grand Junction and Palisade.
Dining
Palisade Brewery – Serving up local microbrews and several barbecue dishes like jalapeño cheddar brisket, pulled pork sandwiches, and meat chili.
Peach Street Distillers – This spot has won national recognition for its spirits, notably whiskey. They have a menu full of unique small plates, tacos, and sandwiches to go with your drink.
Palisade Livery Saloon – Usually the last one to close, the saloon is an Old West dive serving up cheap beer and grub.
Special Events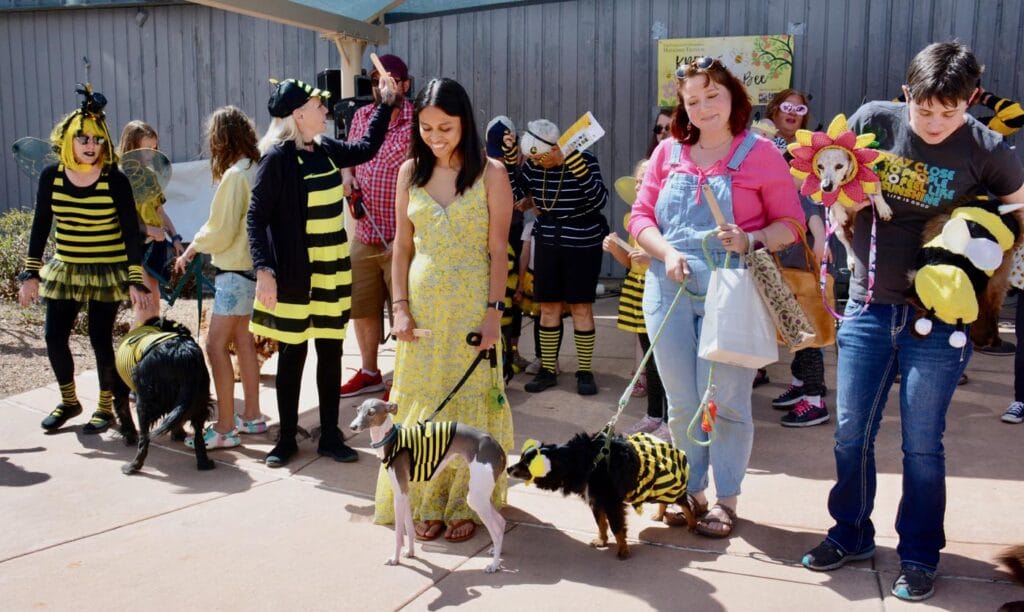 Apr – Palisade International Honeybee Festival – In hopes of bringing awareness to the bee colony crisis, a former resident of Palisade started this annual festival. It is filled with local beekeepers, seminars, vendors, and more to celebrate and educate about the importance of bees.
Apr – Edesia – Wine Country Inn hosts this event to encourage the community to check out the "new kids on the wine block". Enjoy live music while you try new Palisade wineries and their offerings.
May – Grand Valley Bank Brews & Shoes – With over 30 local craft ciders and brews, join the producers of Grand Valley for this fun festival.
Jun – Palisade Bluegrass & Roots Festival – Three days in early June of bluegrass concerts in Riverbend Park.
Jun – Colorado Lavender Festival – Head to Riverbend Park for a two-day festival featuring all things lavender. There are cooking demos, seminars, and even a lavender wreath-making class for a small fee. Children under 12 are admitted for free.
Aug – Palisade Peach Festival – A weekend party celebrating Palisade's long history of peach growing in mid-August.
Sep – ​Colorado Mountain Winefest – A four-day festival in Colorado Wine Country capping off the end of summer in the latter half of September.
Read about the top events in Palisade.
Activities near Palisade
Amusement:
Camping:
Distillery Tours:
Federal Lands:
Go Karts:
Ice Skating:
Scenic Drives:
Ski Areas:
State Parks:
Towns:
Transportation:
Wine Tastings:
Latest in Palisade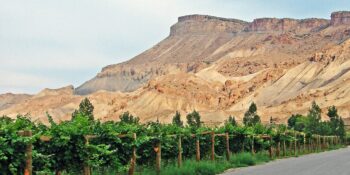 Welcome to Colorado's wine country! Resting in the shadows of Colorado's Grand Mesa, Palisade is home…