The western Colorado town of Fruita is famous for a certain headless chicken named Mike, the plethora of dinosaur fossils that have been discovered in the area, and the excellent produce that's grown here. But another standout feature of this community is its access to some of the most unique and memorable hikes in the region.
From majestic alpine treks to challenging paths that will take you through stunning high desert terrain, both Fruita and neighbor Grand Junction sit close to some phenomenal hikes. Here's a list of notable ones in the area:
Upper No Thoroughfare Canyon Trail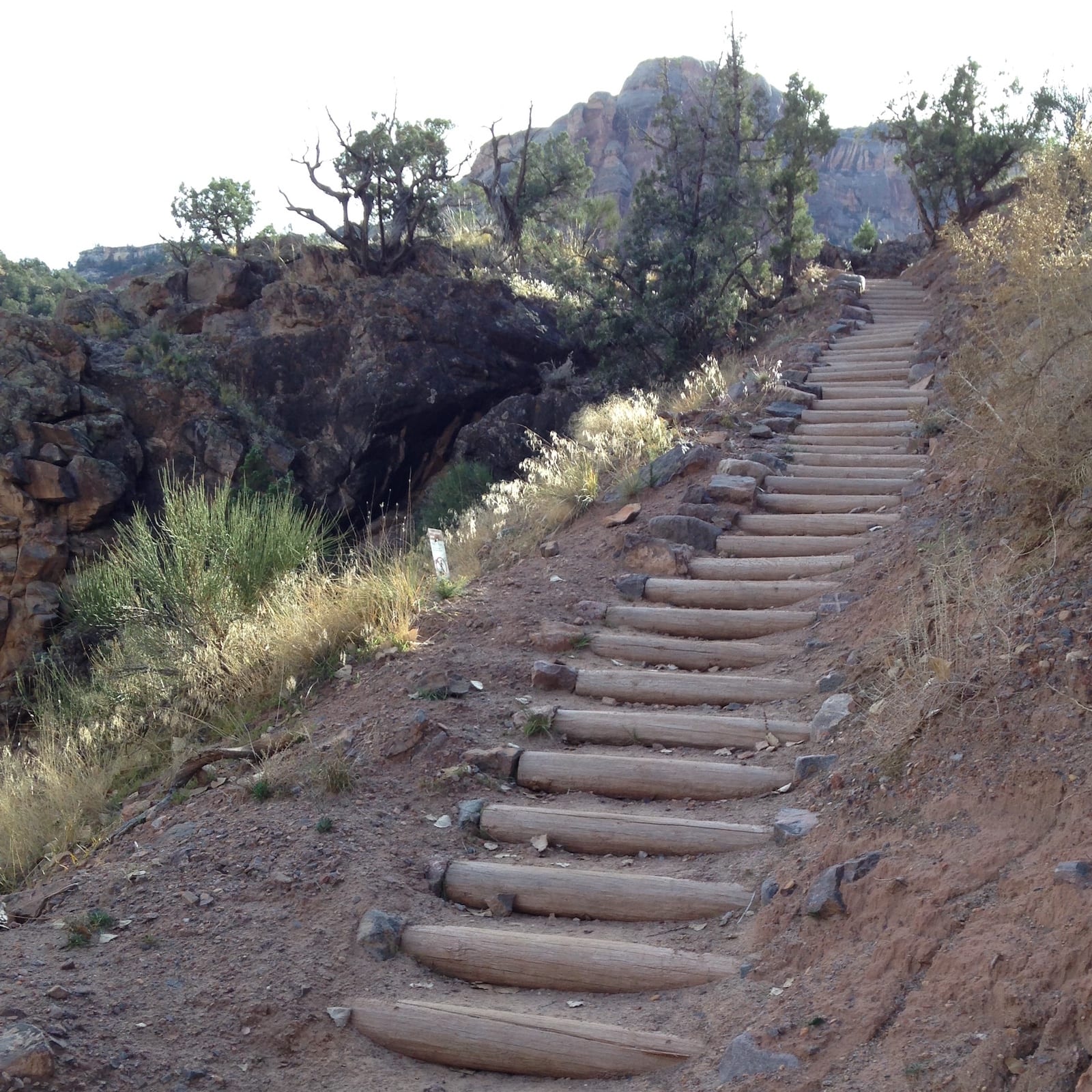 Located 40 minutes south of Fruita in the Colorado National Monument, this serene trail is gentle and easy-going for most of its eight miles until it's suddenly not. You'll have to navigate up and down a series of waterfalls, and finding your way back down them is said to be challenging. Hiking with the aid of topographical maps is highly recommended here. The trail offers stellar views of the surrounding rock formations and local wildlife.
McDonald Creek Canyon Trail
Located near the Utah border west of town, this easy hike puts you right next to otherworldly geologic features, ancient petroglyphs, and the high desert splendor of western Colorado's furthest reaches. It's an excellent option for inexperienced hikers who want to get out and experience a unique side of nature in Colorado without having to contend with difficult terrain and crowds.
Mesa Top Trail
A little over an hour's drive east of town, the thickly forested Mesa Top Trail might as well be on a different planet than Fruita. As opposed to the desolate, windswept area around Fruita, this trail winds through bucolic meadows covered in colorful wildflowers, thick evergreen forests, and vast open spaces offering arresting panoramic mountain views. Open year round, it's a terrific place to snowshoe during the winter months when the area is packed with snow.
Palisade Rim Trail
Located 30 minutes east of town outside of Palisade, this popular trail can be described as the perfect afternoon hike. You'll see some stellar high-elevation views of Palisade and the surrounding canyons, as well as some ancient petroglyphs. At three miles long, the Palisade Rim Trail features a gradual climb in elevation, making it accessible for all skill levels.
Colorado National Monument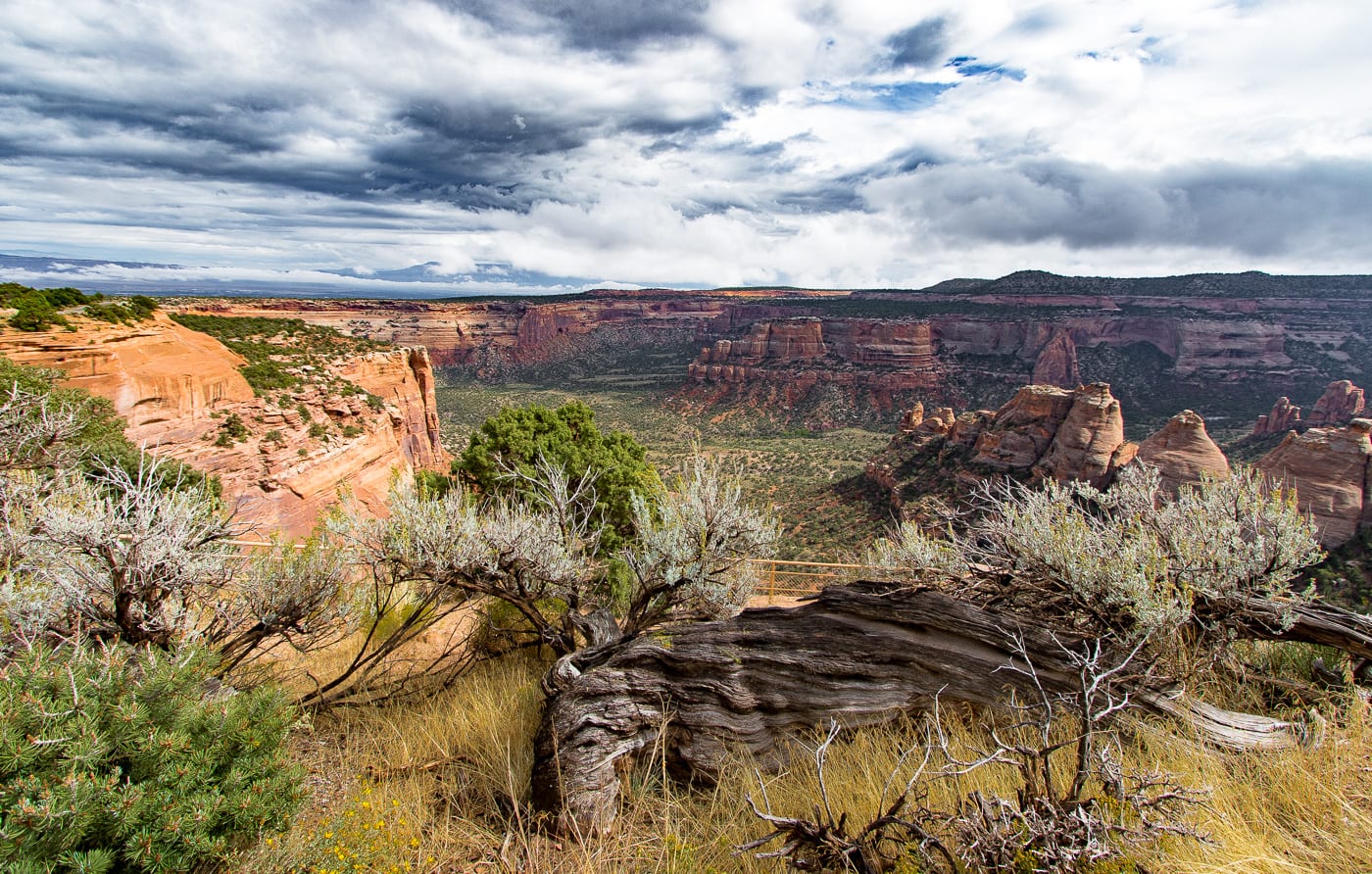 This spectacular swath of Federally protected and intentionally celebrated land sits just ten minutes south of Fruita. Hiking here offers the chance to pass through immense red rock canyons, gaze up at colossal geologic formations, and venture through some of the most desolate and beautiful desert terrain in the United States.
The Colorado National Monument has hikes ideally suited for complete novices and diehard hiking experts alike, and the trails here range from one to 20 miles long. Nature lovers and outdoor thrill-seekers travel from around the world to visit here, but if you're in Fruita this spectacular destination is right in your backyard.
McInnis Canyons National Conservation Area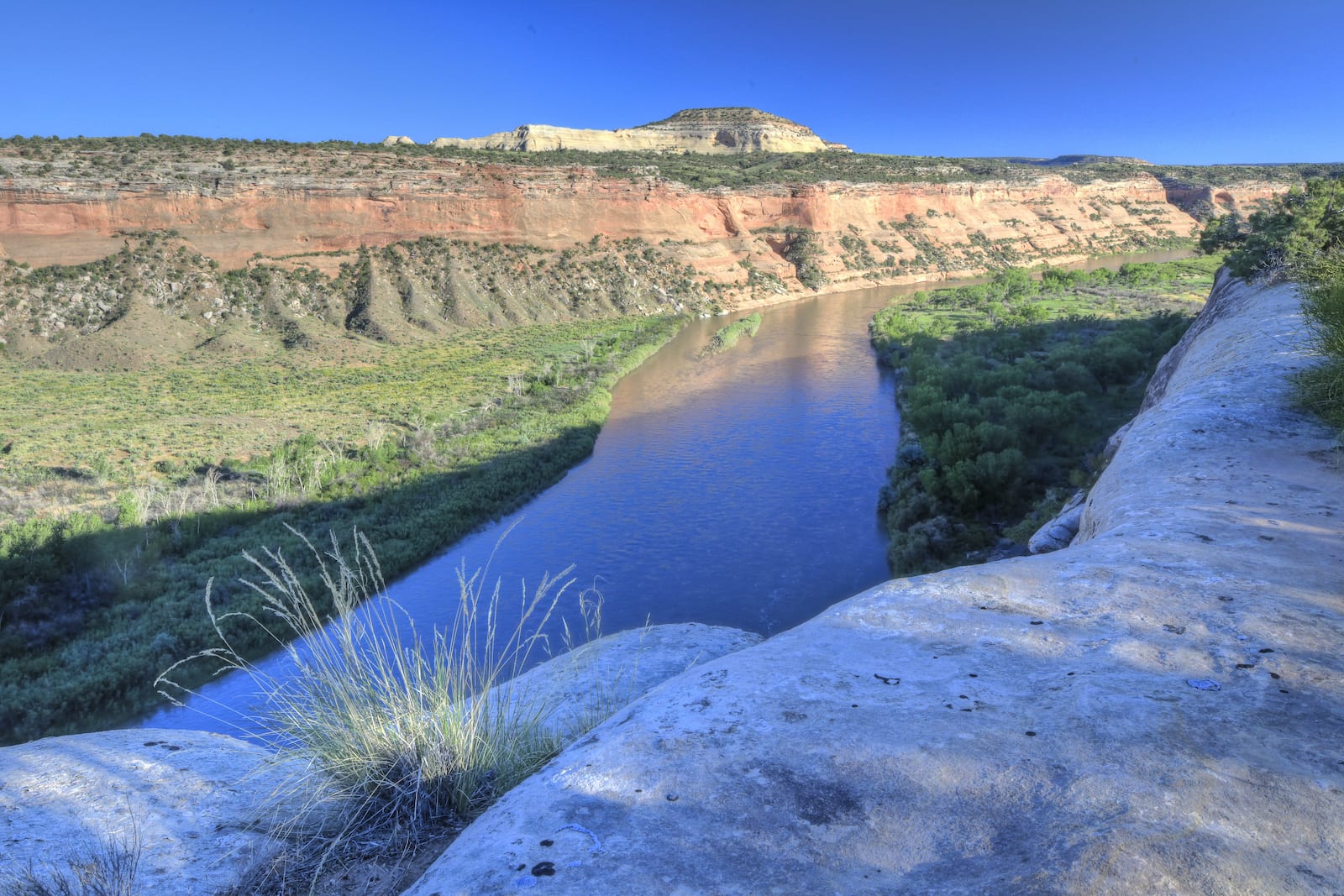 With vast red canyons carved out over thousands of years by the Colorado River, the McInnis Canyons National Conservation Area is a hiker's paradise. But like many of America's best natural destinations, it's not easy to get to. Accessing the heart of this area is almost a two hour drive through narrow, rocky dirt roads, though it looks close on a map.
With over 30 trails ranging from easy to ones you shouldn't attempt without proven experience and navigation skills, you'll trek through immense, beautiful, and desolate landscapes beneath monolithic rock towers and along the majestic Colorado River. Like the nearby Colorado National Monument, this area has trails for every hiker, but between how hard it is to access many of the hikes here and how long and challenging some can be, it's a place best suited for serious and committed hikers.
Devils Canyon Loop
A hugely scenic and popular loop located in the Colorado National Monument, the Devils Canyon Loop is marked by vast open spaces surrounded by sheer canyon walls. At almost seven miles long, the trail gradually inclines and is moderately challenging to hike. For being less than ten minutes from town, you won't find a more beautiful and rewarding hike. However, take note that hiking here requires an entrance fee for the Colorado National Monument.
Those are among the best hiking trails nearby Grand Junction and Fruita, Colorado. Consider combining your day hike with one of these campsites near Fruita and Grand Junction.