Silverton is a stunning place even by Colorado's high standards. Completely surrounded by immense peaks, this idyllic mountain town is near some of the most interesting, exhilarating, and vividly scenic hikes in Colorado.
If you're around Silverton and are looking for the perfect hike, check out the following list of local recommendations:
Andrews Lake Trail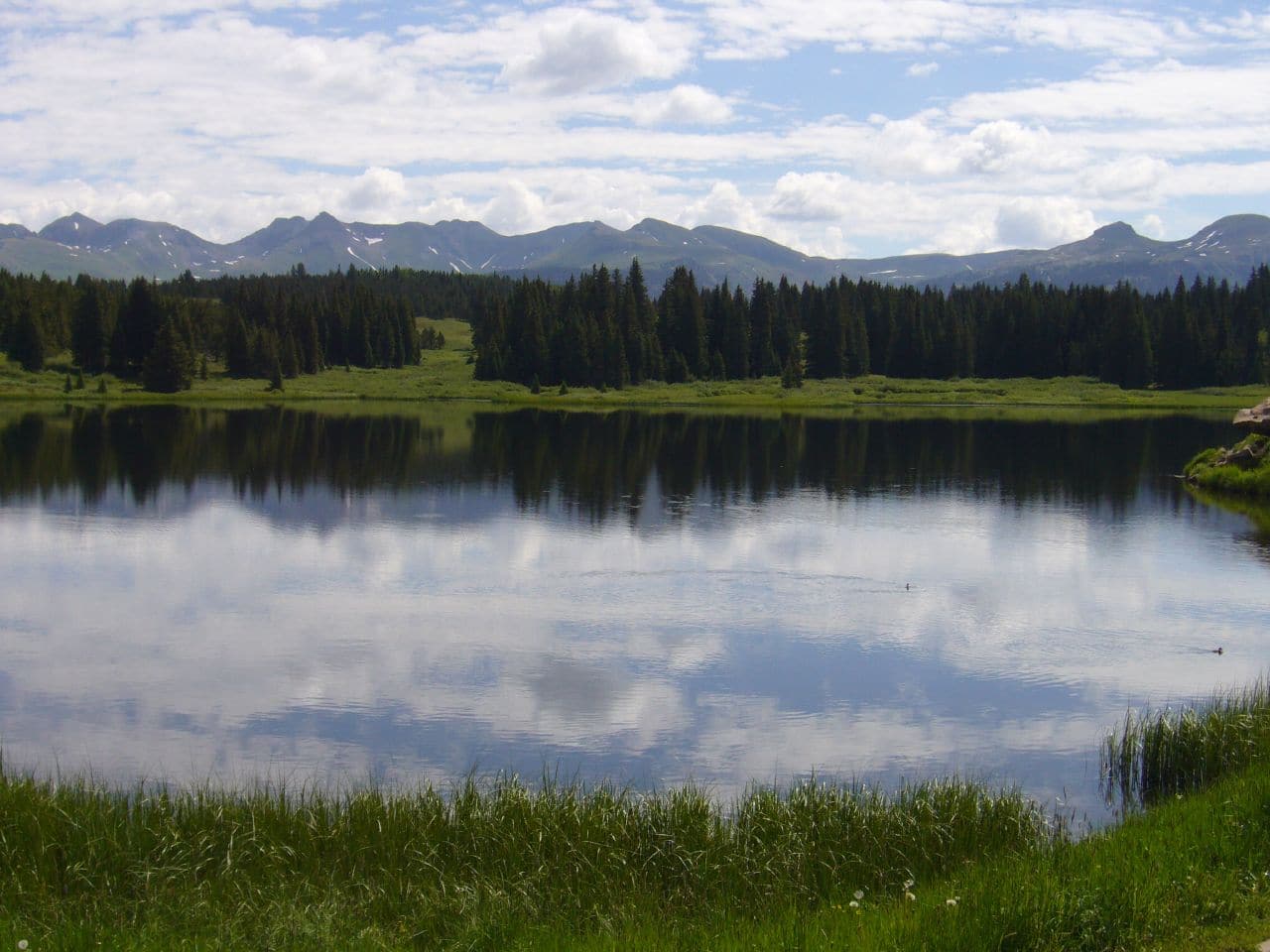 Located just 20 minutes south of Silverton, this short and easy hike provides easy access to Andrews Lake, charming mountain views, and ideal trail conditions for families with young kids. A portion of the lakeside trail is paved and accessible for those in wheelchairs. You'll find many hikes in the area that are more exciting than the Andrews Lake Trail, but it's a great spot for stress-free, convenient hiking.
Engineer Mountain Trail
Featuring over 3,000 feet in elevation gain and 13 miles of unspoiled mountain splendor, the Engineer Mountain Trail is a hike you won't want to underestimate. The last section of this challenging trail requires scrambling and isn't recommended to those without experience.
This hike features stellar mountain views, but the real star of the show are the numerous meadows you'll trek through, which are laden with stunning wildflowers during the late spring and summer. This unforgettable trail is located 20 minutes south of Silverton.
Fuller Lake via Ice Lakes Trail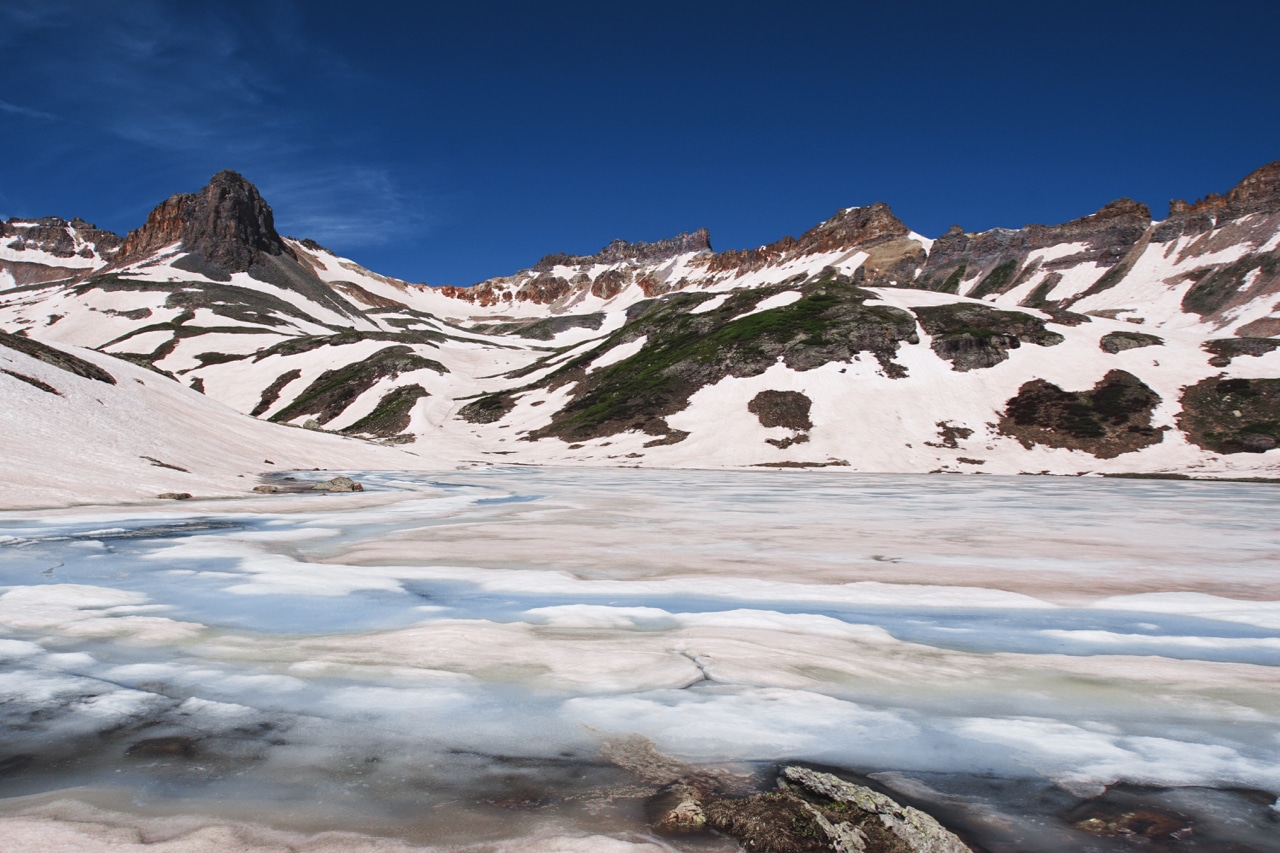 This stunning trail has been temporarily closed due to fire damage, but will hopefully reopen soon. Ice Lakes Trail is offers incredible high-elevation views throughout its eight and a half miles, but also a huge amount of elevation gain in a short amount of time. If you're not used to tough alpine hikes, this is not the one to start with.
Challenging even for experienced hikers, this hike offers otherworldly mountain views and direct access to pristine, turquoise colored alpine lakes. If you're ambitious and experienced, this is a hike you won't want to miss.
Highland Lakes, Continental Divide Loop
Clocking in at almost 19 miles, a section of this gorgeous trail runs through the famed Continental Divide Trail, which extends from Mexican border through Canada and beyond. You'll see stunning aspen foliage in the fall and larger than life mountain vistas during every time of the year. Besides its considerable length, this hike is only moderately challenging.
It's a great option for backpacking if you're a casual hiker looking to develop your experience while you take in some truly astounding scenery.
Brooklyn Trail
Designated as a cross country skiing trail during the winter, the Brooklyn Trail is a difficult mile and a half hike. Yes, this one is short, but it features over 700 feet in elevation gain, making it essentially a steep climb through the entire hike. This one is worth hiking if you're set on being alone in nature and in close proximity to wildlife. There are also countless abandoned mines located in the nearby mountains. While we can't recommend exploring them, they're an interesting scenic feature that makes this challenging trail even more interesting.
Colorado Trail – Segment 25
A 20-mile segment of trail that is as beautiful as it is challenging, this part of the Colorado Trail is especially steep and gorgeous. You'll trek along high mountain ridges that deliver phenomenal views of sprawling mountain vistas. This one will provide a decent challenge for casual hikers, but there's nothing here that prepared explorers can't handle. Best completed as a backpacking trip, this utterly arresting part of the Colorado trail is just 20 minutes outside of town.
West Lime Creek Trail
Easy, short, and hugely scenic, the West Lime Creek Trail is perfect for families with young kids and hikers not used to high elevations. In the peak of summer, the area this trail passes through is said to be inundated with colorful displays of wildflowers. The good news is that you won't have to spend much time in the car to access this great hike because it's located just 20 minutes south of Silverton.
Kendall Peak Road

Located 30 minutes southeast of town, this nine and a half-mile road doubles as an excellent hiking trail. Before you summit the peak, you'll trek through gorgeous mountain landscapes dotted with abandoned mines and mining equipment. The view from atop Kendall Peak offers euphoric panoramic views of the surrounding mountains. This is a tough hike because it's quite steep, but it makes for an unforgettable scenic experience.
Perimeter Trail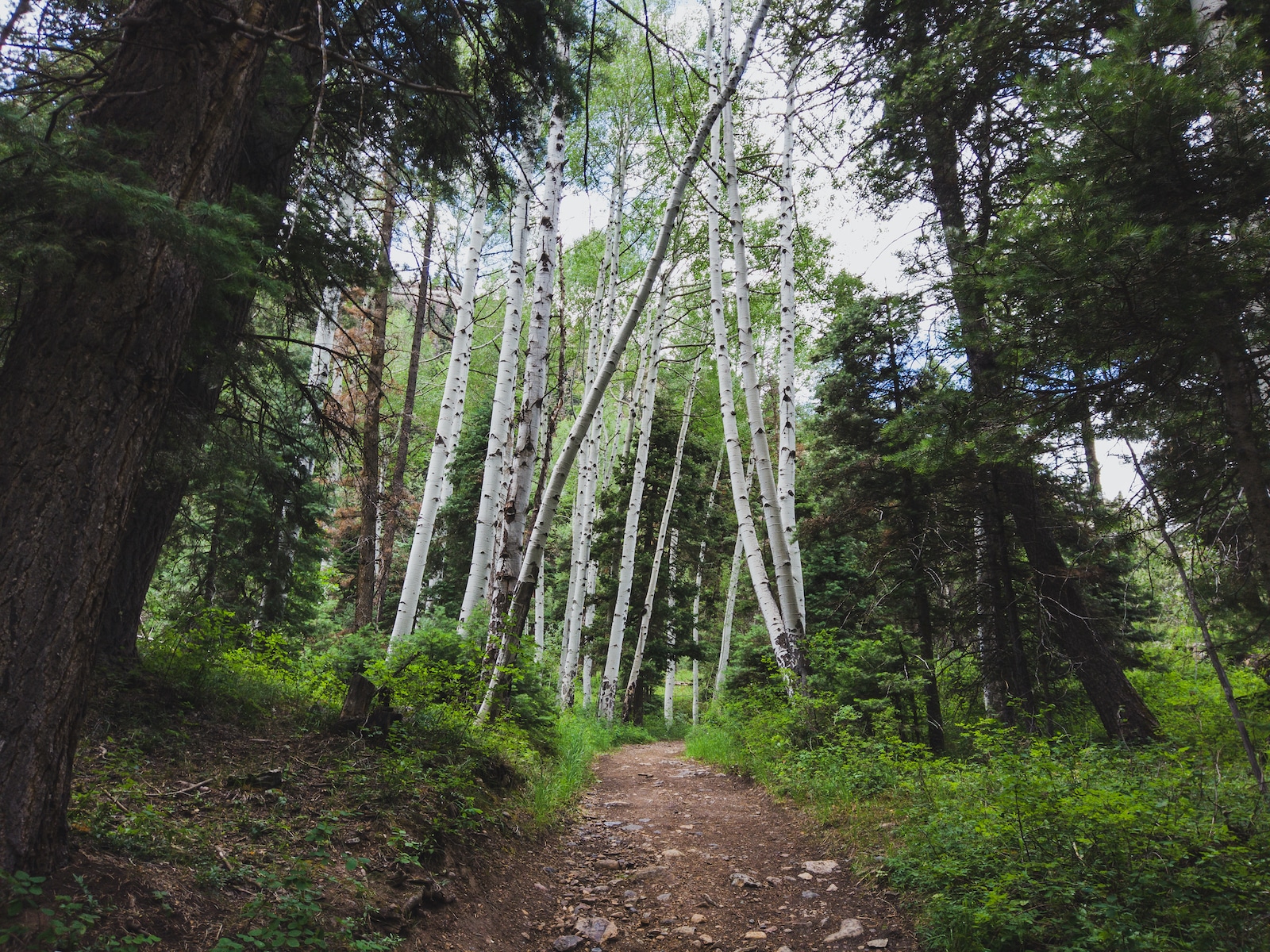 This trail offers access to a charming mountain waterfall, the chance to see wildlife, and stellar views of the town Ouray and the peaks that surround it. Located 45 minutes north of Silverton, the Perimeter Trail is quite popular, but it's a bit more challenging than you might think. Sturdy boots are recommended.
Those are some of the best trails in the Silverton vicinity. Happy hiking!