The alpine community of Silverthorne is immersed in evergreen forests and immaculate mountain grandeur. While many mountain towns are somewhat close to great hikes, Silverthorne is surrounded by a plethora of excellent trails, and a famous one happens to run through town: the sprawling 3,100-mile Continental Divide Trail.
All this is to say that if you love hiking, you've come to the right place. The hikes near Silverthorne are perfect for everyone from experienced outdoor enthusiasts to families trekking with small kids in tow. To find the best local hike for your unique needs, check out this list of recommendations:
North Rock Creek Trail
Located 20 minutes north of town, this trail is easy to hike but long enough to keep you thoroughly entertained for a couple of hours (it's about eight miles). In addition to the stellar mountain scenery you'll encounter here, this is also a designated area for bird nesting because of the diversity of birds that live and migrate here. If you're a bird watcher, this is a local hike you won't want to miss.
White River National Forest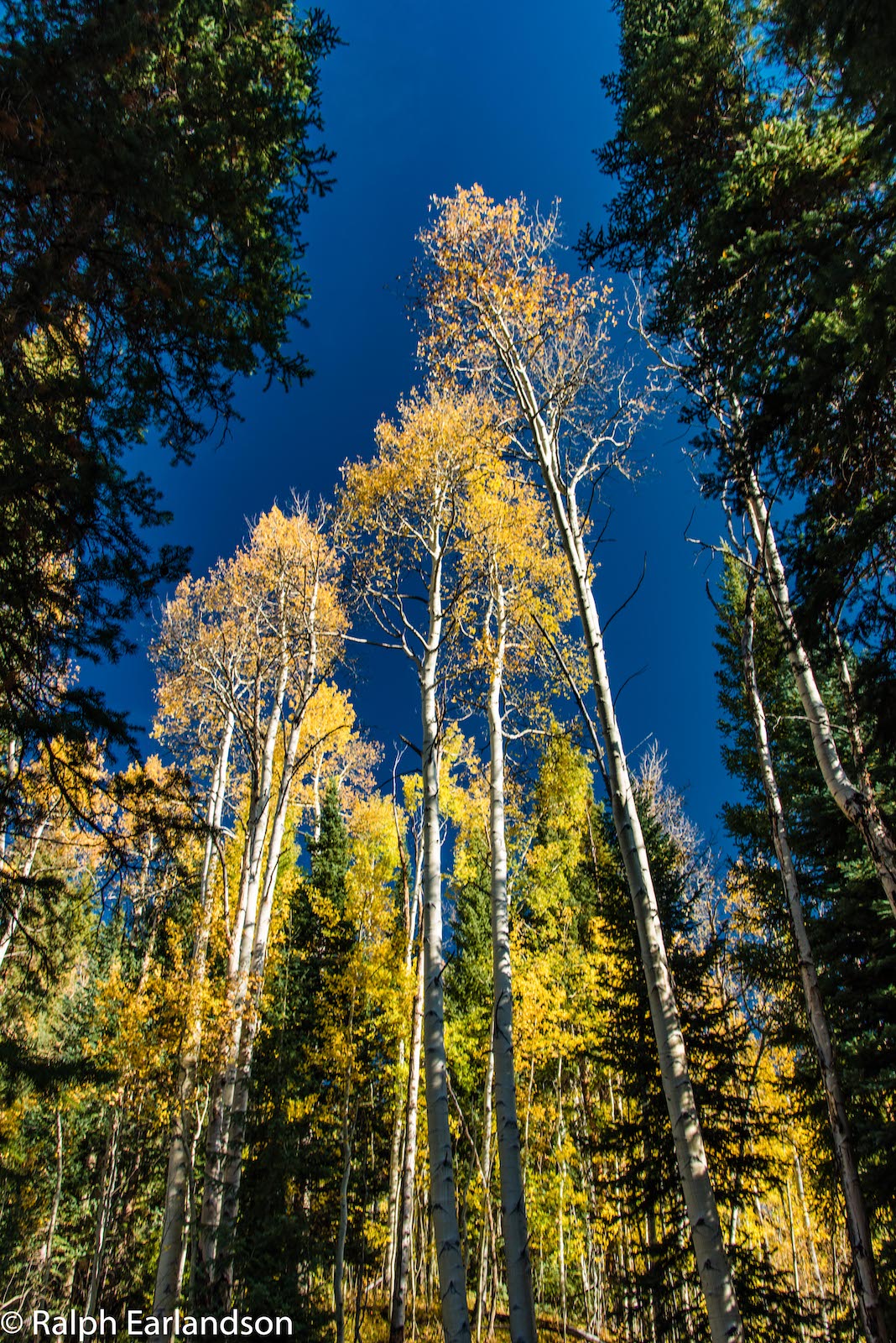 With many trails in the scenic national forest located so close to Silverthorne, this is a can't-miss destination for hiking. From fun and challenging treks like the climb to Quandary Peak's summit, to easy and unforgettable hikes like the trail to the Blue Lakes Waterfall, the White River National Forest has tons to offer, and much of it lies just outside of Silverthorne.
Dillon Reservoir Recreation Area trails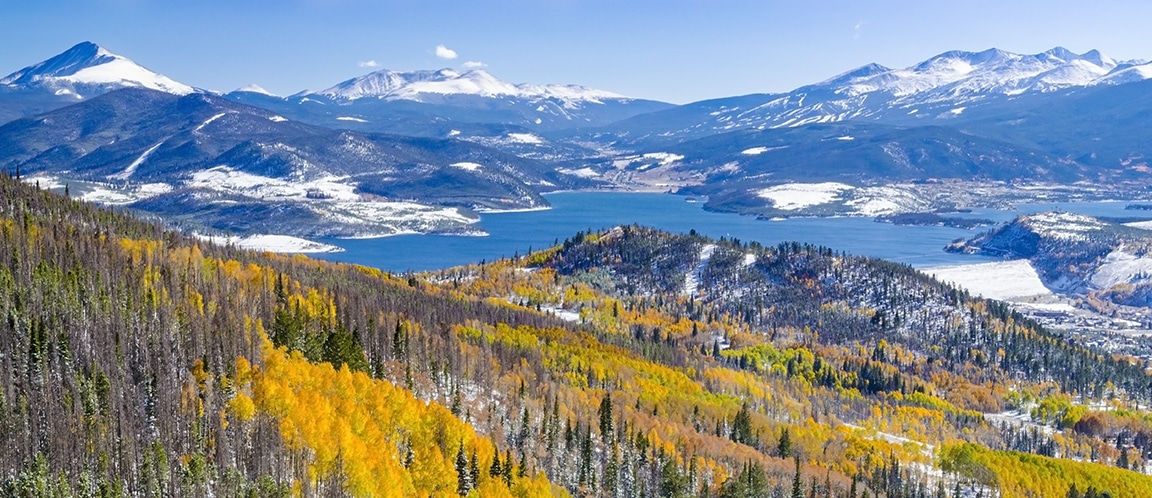 Lake Dillon, or Dillon Reservoir, is so close to Silverthorne that you could easily walk here for a hike after lunch or visiting a local brewery. You'll find four great hikes in this area, and one is probably a lot harder than you might think.
The Ptarmigan Peak Trail climbs and falls almost 4,000 feet in elevation over the course of almost 12 miles. For those not familiar with mountain hiking, that's an incredibly dramatic shift. But for those looking for hikes that are shorter and easier, there are great options here that deliver excellent lakeside views.
Tenderfoot Mountain Trail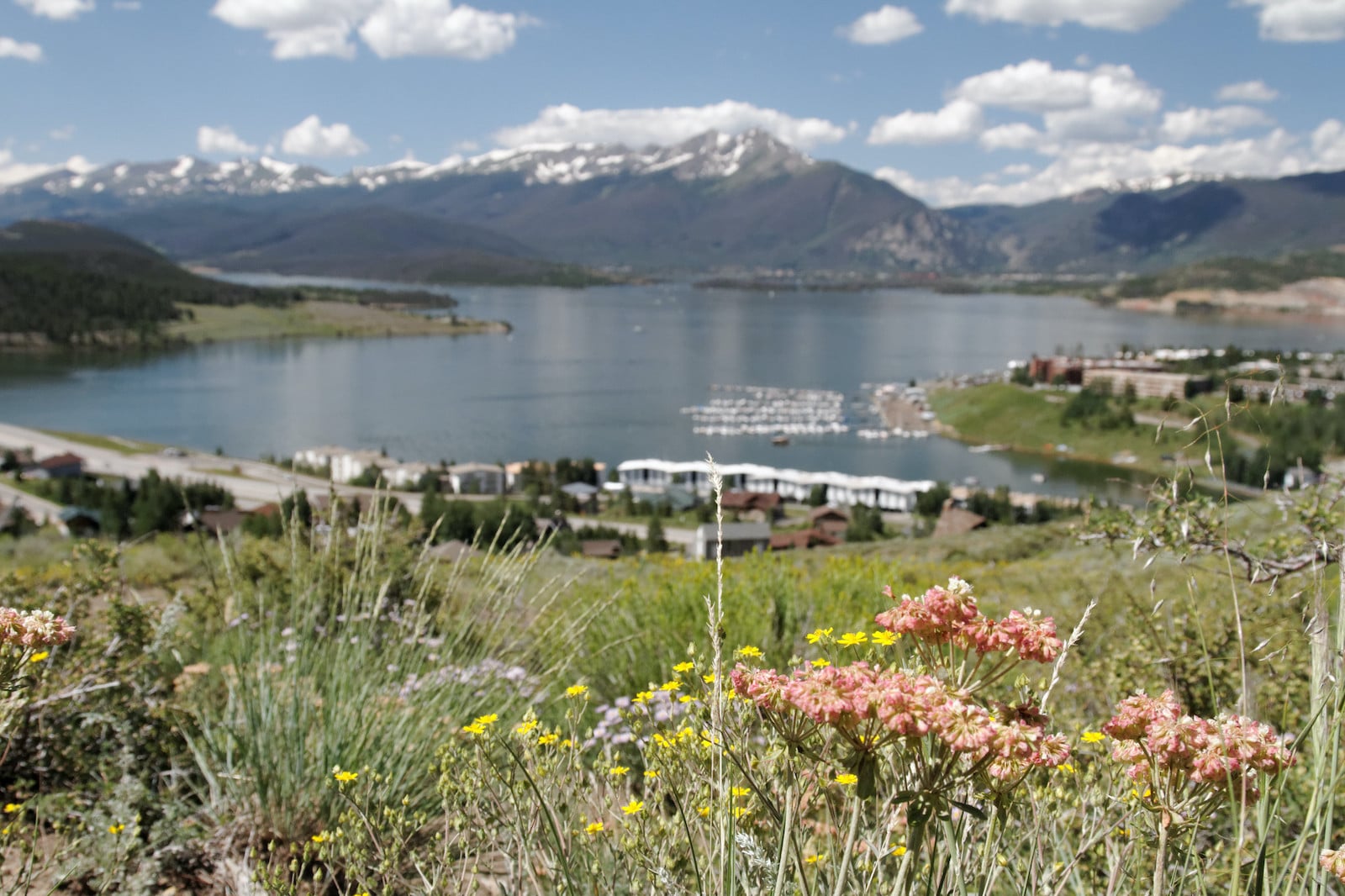 Another hike located near Lake Dillon, the Tenderfoot Mountain Trail offers great high-elevation views of Lake Dillon and the surrounding mountains. Clocking in at about two and a half miles, this one is easy and suited for hikers of every age and skill level. Being so close to both Silverthorne and Frisco, this trail can get crowded at times, but it's still worth visiting if you don't mind sharing your nature experiences with others.
Surprise Lake via Cross Creek Trail
This locally beloved trail is located west of Silverthorne in Minturn. With glass waters, smooth rock features, and stately evergreen trees, Surprise Lake is a pristine alpine body of water and is the highlight of this trail. But with lush aspen groves and pleasant creeks to see and hear along the way, it's not the only scenic feature you'll find on this rewarding trail. At five miles long, this is one of the more popular trails in the area, but it's one you won't want to miss even if you're adverse to crowds.
Grays Peak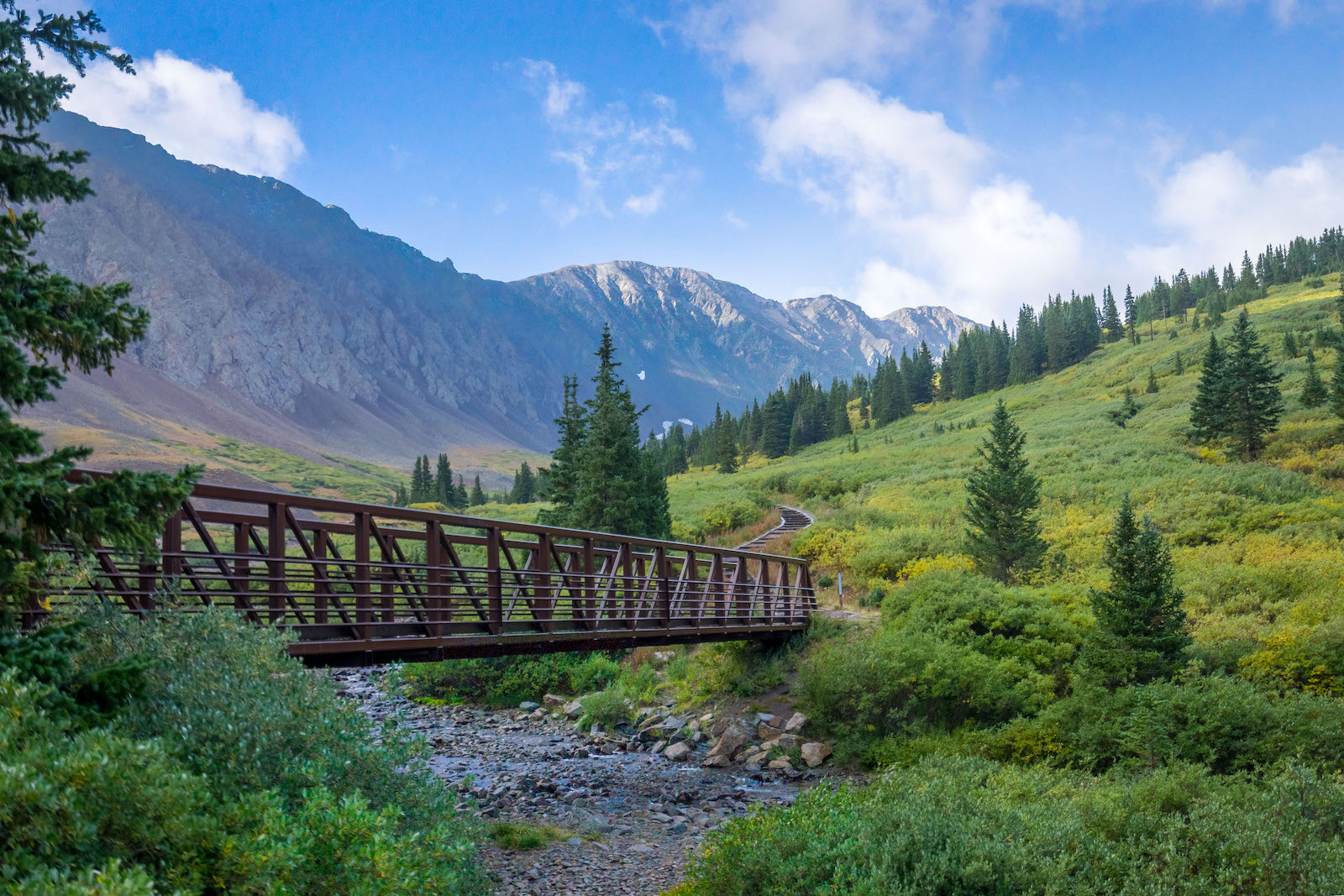 This hike isn't as challenging as other 14er climbs, making it a solid option for prepared casual hikers who want to attempt their first one. However, that doesn't mean this hike is easy. At just over seven miles long, this trail climbs over 3,000 feet in elevation in a short amount of time. The views at the top are stellar and give the impression that the mountains to the west sprawl out endlessly.
The road to the trailhead for Grays Peak, which sits 45 minutes easy of Silverthorne, is said to be quite rocky, so don't attempt this one without 4WD vehicle or one with high clearance.
Rainbow Lake Trail
This trail is short, easy, and located just ten minutes south of town near Lake Dillon. The Rainbow Lake Trail loops around a charming alpine lake after trekking through scenic evergreen forests and aspen groves.  It's not the most exciting hike in the area, but it's a great option for families or non-stressful, impromptu hiking.
Mesa-Cortina Trail
Between its close proximity to town and the gorgeous views it offers, the Mesa-Cortina Trail is one of the most popular and beloved hikes in the area. You'll explore lush meadows, aspen groves, and evergreen forests that lead up to a sublime waterfall. This trail is densely packed with hikers on summer weekends, but if you can handle the crowds you'll be richly rewarded with this one.
Buffalo Mountain Trail
Located just ten minutes outside of town, the Buffalo Mountain Trail is a popular and significantly challenging hike. In just six and a half miles, the trail climbs and descends over 3,000 feet; a steep elevation change as rapid and dramatic as some of the state's 14er climbs.
The evergreen forests you'll encounter are especially beautiful on this trail, and the area is known to attract mountain goats and an array of wild birds. While the views from the top are stunning, you don't have to complete this difficult trail to appreciate its beauty.
Willow Lakes via Gore Range Trail
A difficult 12-mile hike that leads to serene mountain lakes, the Gore Range Trail route begins at the Willowbrook Trailhead located just northwest of the main section of Silverthorne. Immense, jagged peaks, calming lakes, and intense burst of golden aspen foliage make this an incredibly rewarding hike, and it's a great option for casual hikers who want to build their experience in an unforgettable setting.
Ute Pass Trail
Offering heavenly high-elevation views and majestic forests to explore, the Ute Pass Trail is a moderately challenging four-mile trail located 20 minutes north of town. This big payoff comes with the vast mountain views at the end, and the trail is heavily forested the rest of the way. Compared to hikes closer to the Silverthorne/Frisco area, this one is considerably less crowded and best suited for hikers that want a remote, meditative nature experience.
Those are some of the most exciting hikes around the Silverthorne, Colorado area. Happy exploring!