Situated in south central Colorado between two vast mountain ranges, the town of Westcliffe is surrounded by phenomenal hiking opportunities. From pleasant paths that wind through serene meadows and forests to one of the most challenging 14er climbs in Colorado, hiking near Westcliffe is great for novices and seasoned hikers alike.
For a list of excellent hikes in the Westcliffe area, check out the following list of recommendations:
Venable Creek Trail
This eight-mile hike located west of town passes through pristine mountain landscapes and incredible bursts of golden aspen foliage in the fall. With more than 2,700 elevation gain and rocky terrain to contend with, the Venable Creek Trail is considered challenging for average hikers. Along the path you'll see serene rivers, pristine alpine lakes, and possibly some wildlife.
South Colony Lakes Trail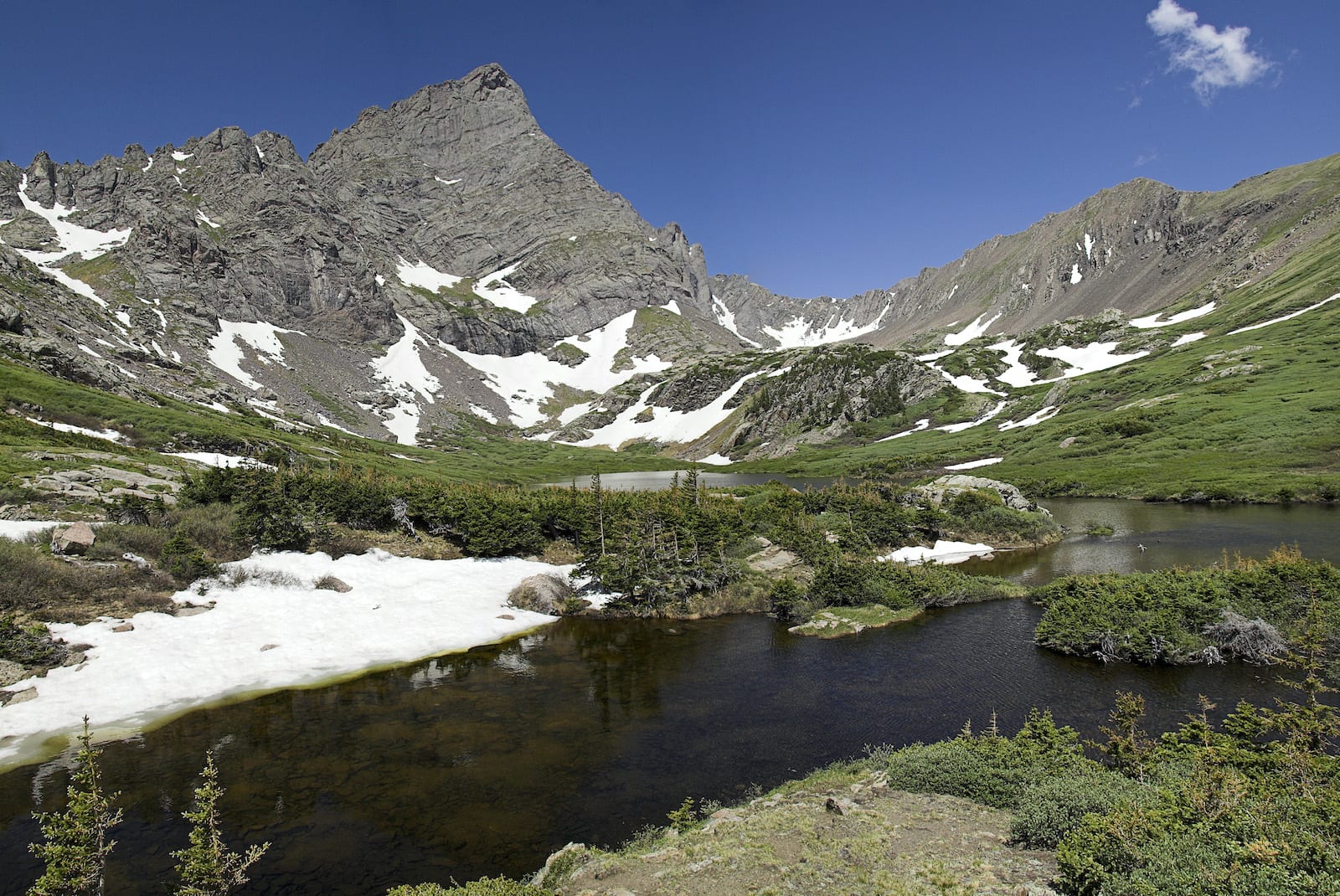 Located 45 minutes south of Westcliffe, the South Colony Lakes Trail is a fun and challenging nine-mile hike. You'll hike in the presence of some of Colorado's tallest and most iconic peaks, like the Crestone Needle. If you want to extend your trip into a camping excursion, there are plenty of excellent dispersed campsites along the trail to choose from.
But if you choose to hike here, take note that the access road is said to be extremely tough to drive on, even for high-clearance vehicles with good tires. Look into this one before you try to access this remote trail.
Rainbow Trail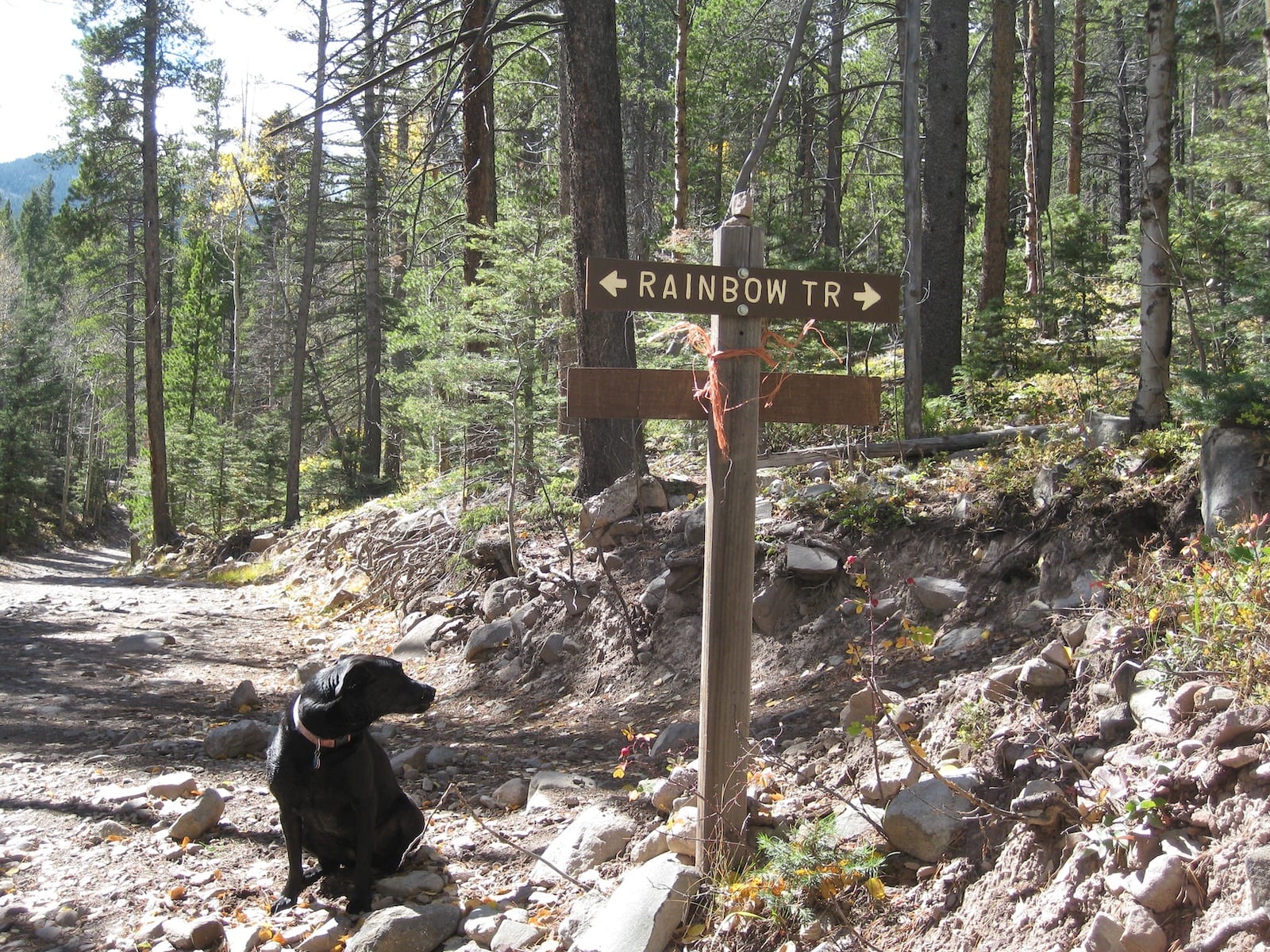 An easy six-mile hike near Westcliffe, the Rainbow Trail features waterfalls, wildlife, and sublime views of the Sangre de Cristo mountains. In the spring and summer, wildflowers are known to sprout in areas near the trail, and in the fall you're likely to experience some stellar aspen foliage. This is a terrific option if you're hiking with small kids or travelers not used to high elevations. You'll find this trail 40 minutes south of town.
Arkansas Riverwalk Trail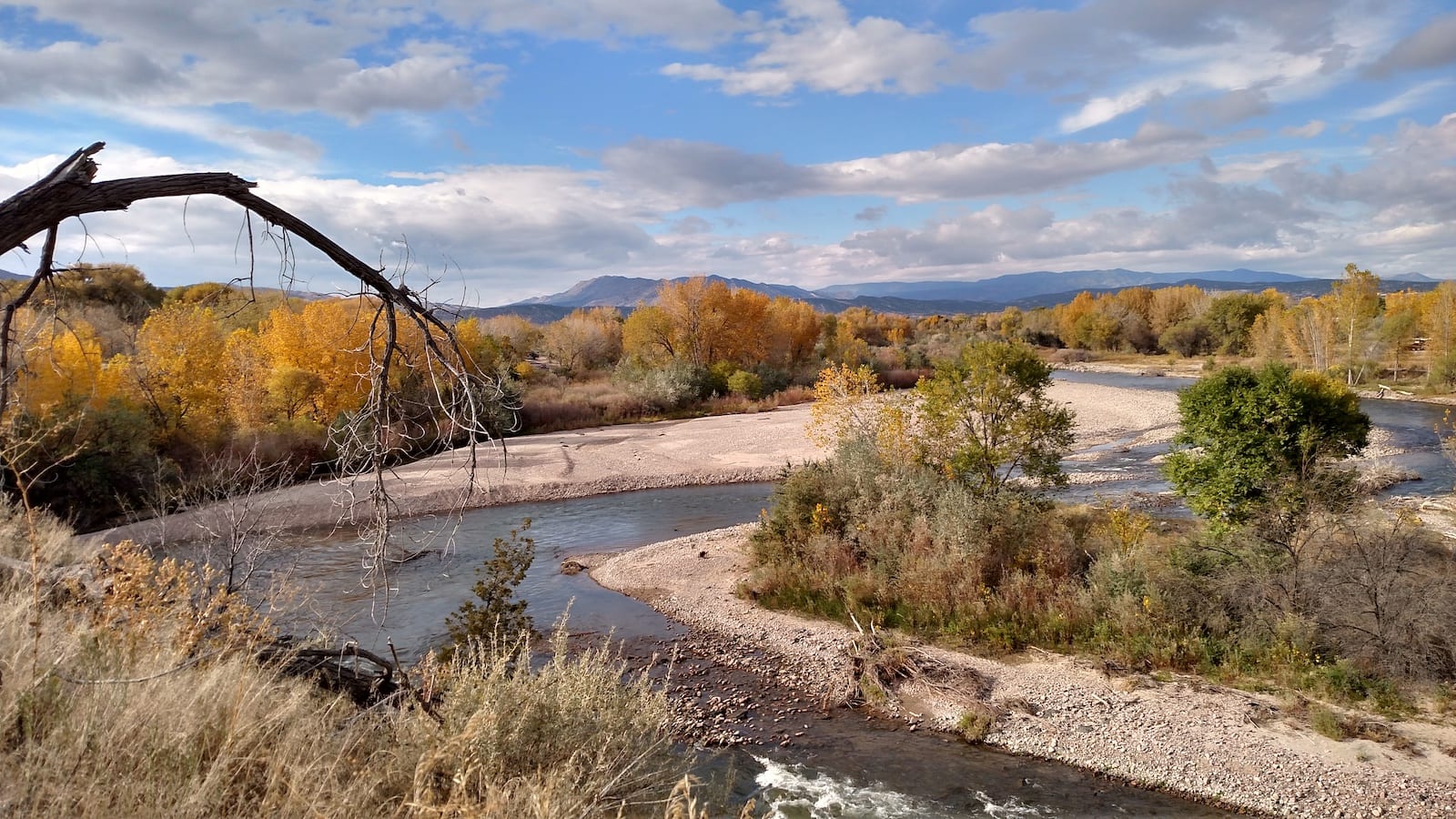 Located an hour northeast of Westcliffe in Cañon City, the Arkansas Riverwalk Trail is an easy 11-mile hike that flanks the beautiful Arkansas River. You'll pass through bucolic ranches and meadows, and there are countless spots to rest or picnic under tall cottonwood trees along the trail. It's a solid option for families hiking with young kids and inexperienced hikers looking for an easy excursion.
Crestone Needle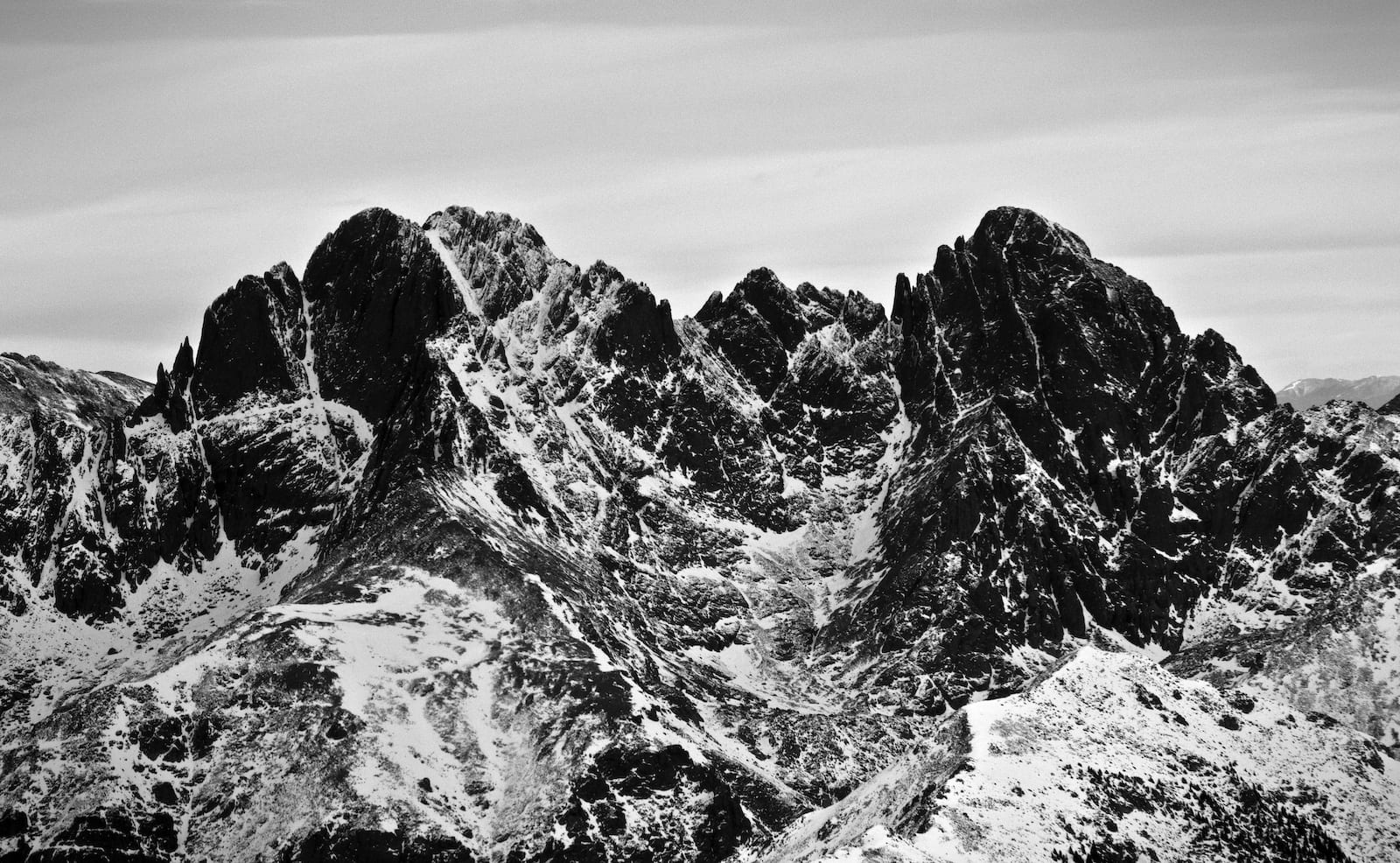 A thoroughly exhilarating hike reserved only for those with serious rock climbing experience and the appropriate gear, the Crestone Needle is considered one of Colorado's most challenging 14,00o peaks to climb. Those determined enough to climb this peak are treated to otherworldly views of some of the Sangre de Cristo's tallest and most majestic peaks. To successfully complete this route, you'll need navigation skills, potentially equipment like spikes and an an ice axe, and a high level of physical fitness.
Music Pass Trail
This trail is only three miles long, but it offers a glimpse at some truly unforgettable high-elevation landscapes. With moderate difficulty, it's a great hike for building experience and reveling in the surrounding rugged mountain beauty. Two gorgeous alpine lakes accessed by the trail make this hike even sweeter. But like many trails in the area, the access road leading to the trail is rocky and best suited for 4WD vehicles.
Horn Creek Trail
With a medium-level of difficulty and ten miles exploring pristine alpine landscapes, the Horn Creek Trail is easily one of the most scenic and rewarding hikes in the area. You'll trek through storybook meadows, lush aspen groves, and vast, otherworldly terrain once you pass the timberline. The trail passes next to alpine lakes as well as waterfalls, and its high-elevation makes it prone to rapid changes in weather, so be careful and come prepared.
Newlin Creek
The Newlin Creek Trail winds through the heart of the gorgeous San Isabel National Forest. With a length of over six miles, this trail winds through dense evergreen forests and aspen groves and features waterfalls and abandoned mining equipment. Wildlife sightings are frequently reported on this moderately challenging trail, which is one of the most beloved hikes in the area.
Stultz Trail
This trail is said to deliver stellar views of surrounding rugged landscape, but is often unmaintained and not ideal for causal hikers. From this high-elevation trail, you'll see the expansive valley below and the towering Sangre de Cristo Range far off into the distance. Typically uncrowded, this rewarding trail is 45 minutes northwest of town.
Arkansas River Canyon Rim Trail
Just over five miles long, the Canyon Rim Trail is easy to hike and delivers astounding high-elevation views of the surrounding canyon lands with the Arkansas River as the focal point. An excellent hike for families and inexperienced hikers wanting a rich but unchallenging nature experience, the Canyon Rim Trail's standout feature is its arresting views of the Royal Gorge. It takes just under an hour to drive to this trail from Westcliffe.
Those are some of the best hiking trails nearby Westcliffe, Colorado.