Like the name implies, Winter Park is obviously a great place to ski. But if you're not exploring this area's terrific hiking trails, you're selling yourself short. Winter Park is immersed in pristine mountain splendor. Set beneath majestic, snow-capped peaks, this is an area that hikers the world over dream about visiting.
You'll have a vast range of hiking options to choose from, like short, kid-friendly jaunts, as well as grueling mountain explorations that will take experienced hikers multiple days to complete. If you're in Winter Park and are looking for the perfect nearby hike, check out the recommendations on this list:
Arapaho National Forest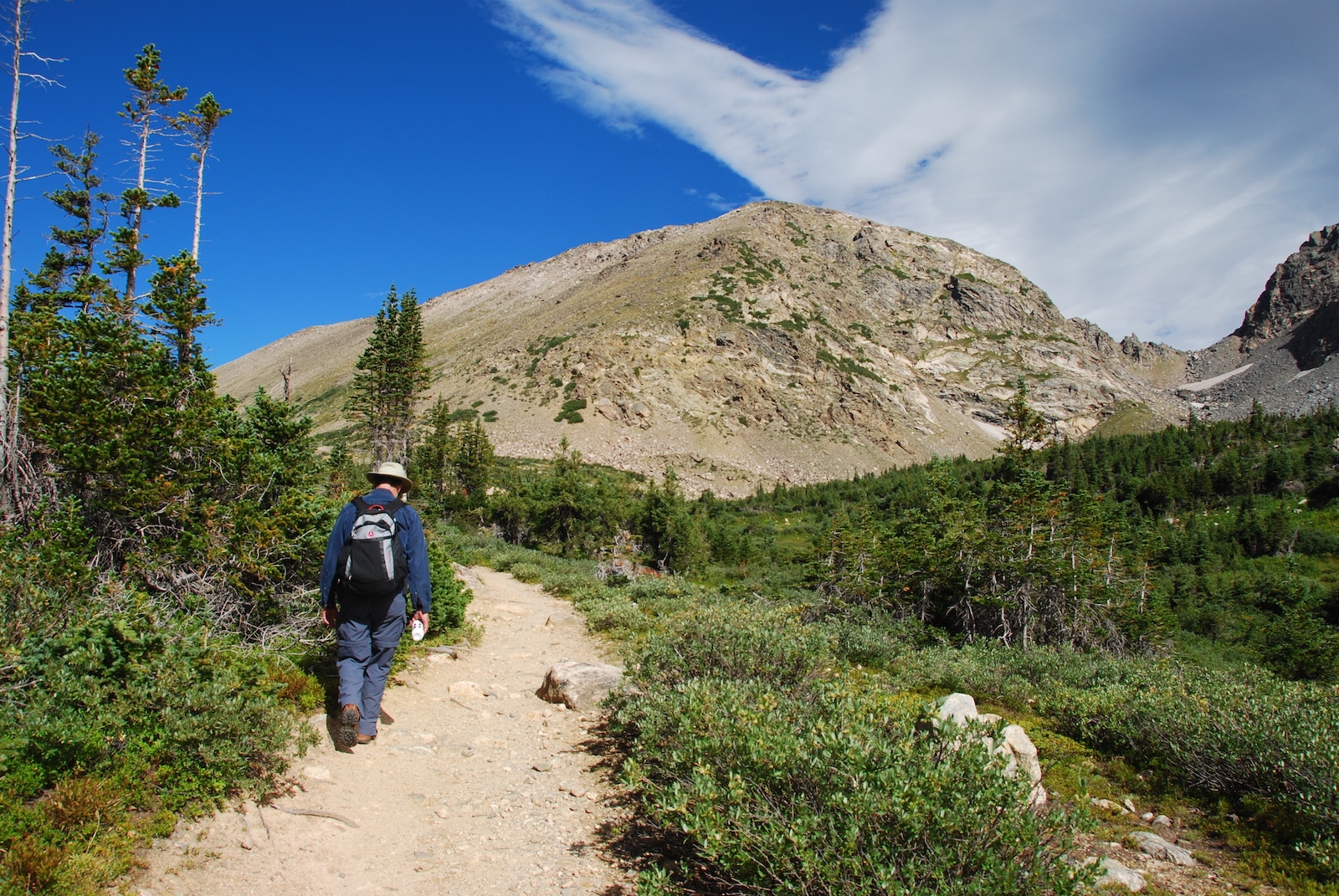 There are more than 100 great hikes located in this serene alpine forest. From the short, hugely scenic, and relatively easy St. Mary's Glacier Trail to an array of thrilling treks that will challenge seasoned hikers, you can't go wrong hiking in the Arapaho National Forest. Many are located an hour or less from Winter Park.
Berthoud Pass Trail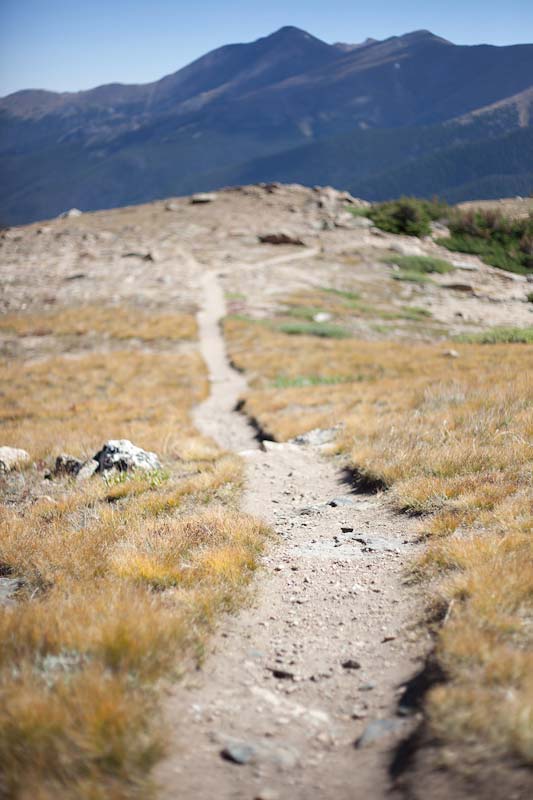 Located just 15 minutes south of Winter Park, the Berthoud Pass Trail delivers stellar views from start to finish over the course of six miles. This trail is all about high-elevation grandeur and offers an otherworldly mountain perspective that's typically reserved for challenging 14er climbs. Between it's rewarding scenery, close proximity to town, and the fact that it's only moderately difficult, this is quite a popular hike. However, this is a gem you'll want to put up with crowds for.
Rock House Kingston Peak Trail
Though this one looks close to town on a map, it's actually more than an hour away, so take note. This is a special hike because of the arresting panoramic mountain views you'll be treated to along on the trail, but it's only moderately challenging for casual hikers. When you climb up to the "Rock House," you'll encounter a brown metal post office box with a message on it urging you to "beware of Lomie" and to bring a rock from somewhere else for good luck.
St. Louis Lake Trail
Clocking in at nearly 12 miles long, this grueling hike explores some truly remarkable landscapes. You'll wander through wildflower-laden meadows, majestic evergreen forests, and beside a serene alpine lake. Experienced hikers report this being a tough but exhilarating hike. The trailhead is located 40 minutes southwest of Winter Park.
Herman Gulch Trail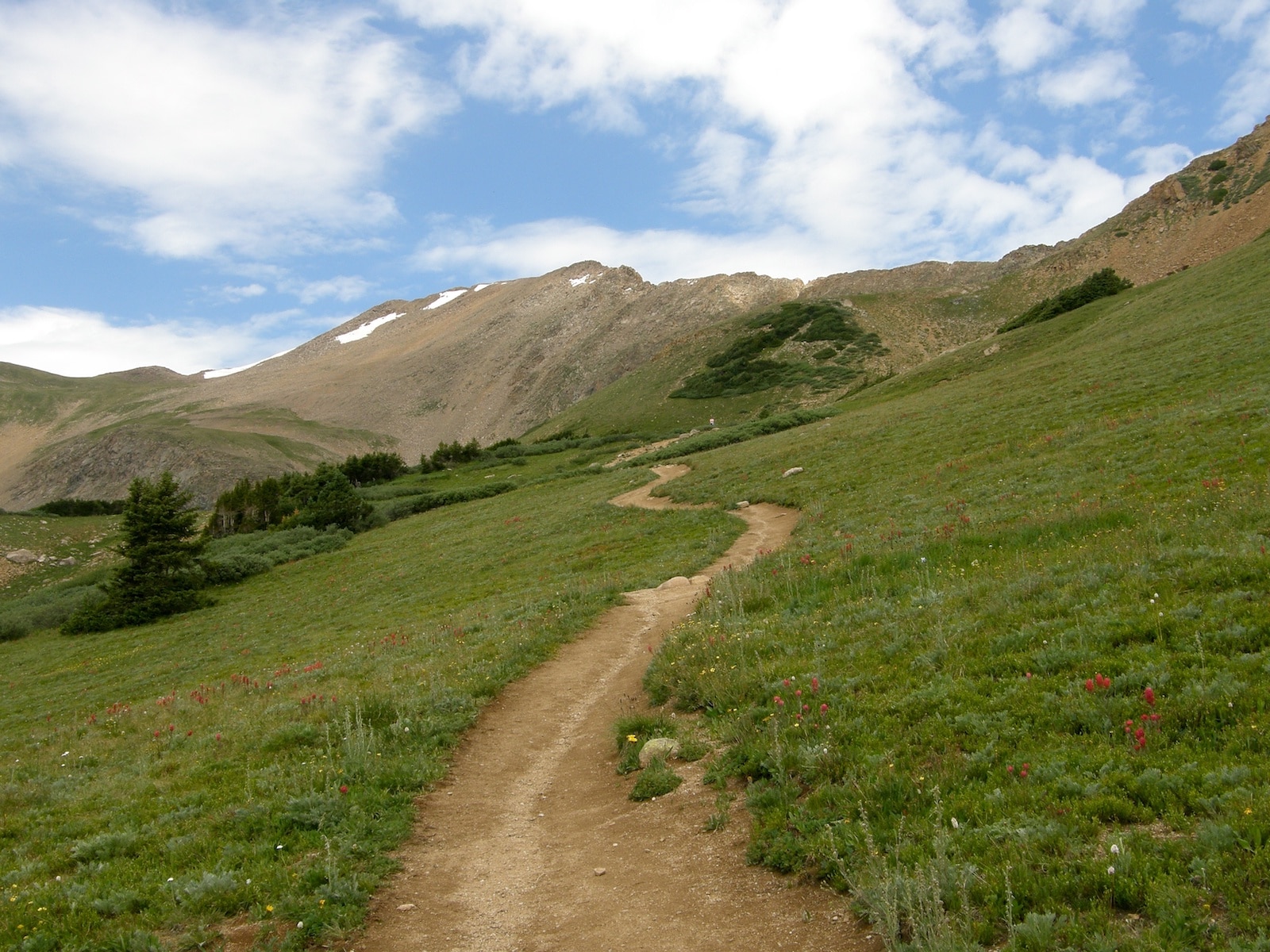 Gorgeous every season of the year, the Herman Gulch Trail sits just under an hour south of Winter Park. This one climbs almost 2,000 feet in elevation over the course of six miles, making it a solid chfallenge for casual hikers looking to develop their hiking experience. The views are terrific throughout, and it's a great spot for snowshoeing during the late fall, winter, and early spring.
Monarch Lake via High Lonesome Trail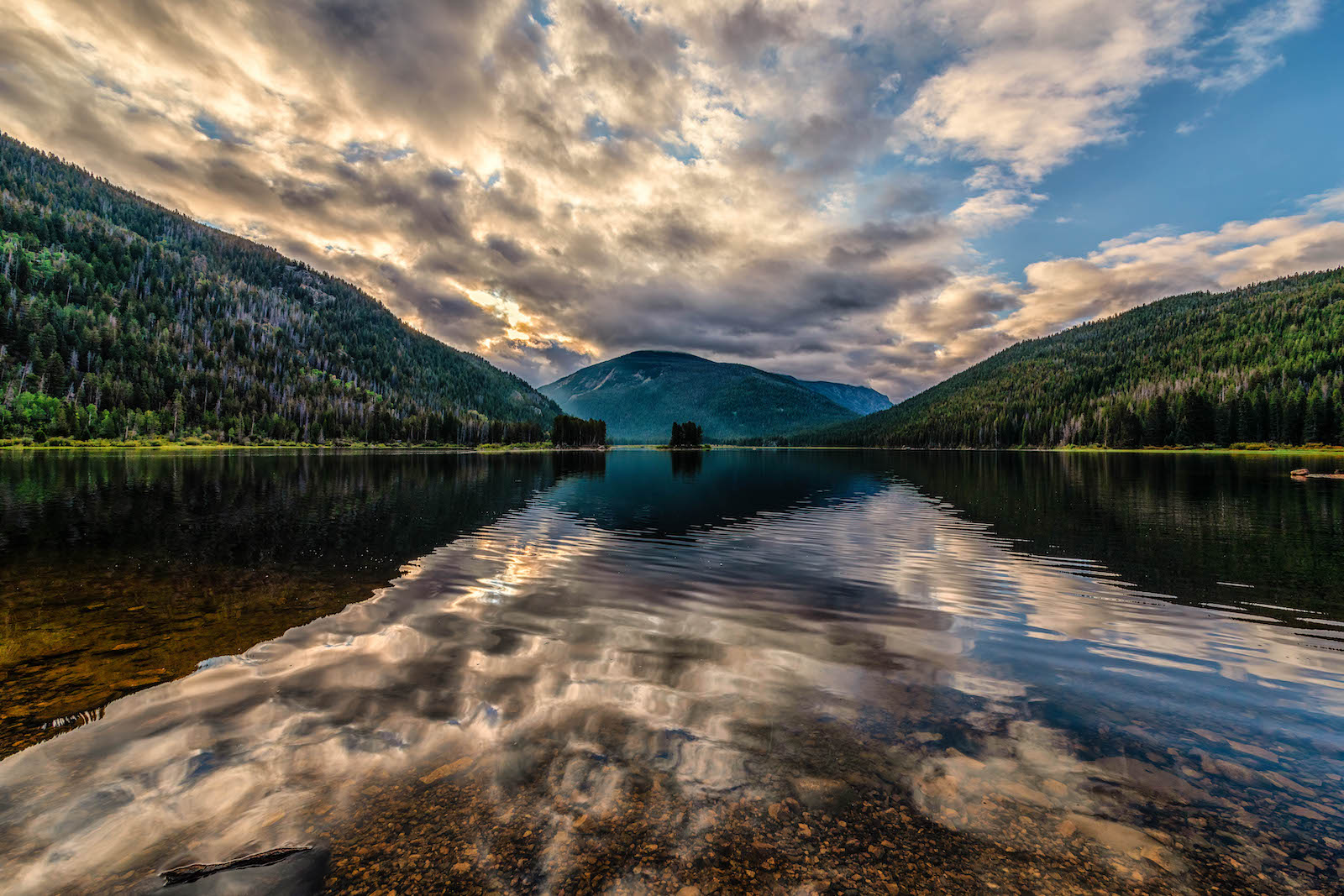 This thrilling 24-mile hike explores unforgettable mountain landscapes like meadows, dense evergreen forests, soaring and expansive alpine vistas, and the gorgeous Monarch Lake. It's an ideal backpacking route for casual hikers looking to up their experience without getting overwhelmed.
There's a 4,000-foot elevation climb on this hike, but it's so long that the inclines are relatively gradual. Some reviews say the trail is longer than what's posted; about 26 miles, according to one. Those able to tackle this entire trail are in for an incredible hiking experience.
Butler Gulch Trail
Located just a half hour south of town, this trail treks through a pristine winter paradise from late fall through early spring and flower-laden alpine meadows during the spring and summer. But no matter when you visit, you'll have a front row seat to some of the best mountain views in the state.
This five and a half-mile trail is only moderately challenging, but features the kind of sprawling panoramic views of the surrounding peaks that are typically found on tougher climbs. This is a great option for casual hikers who want to experience incredible views while developing their experience.
Monarch Lake Loop Trail
If you're looking for an easy, gorgeous hike, this one is for you. Located about an hour north of town, the Monarch Lake Loop Trail explores the scenic lake of the same name on a flat, four-mile hike. You'll have direct access to the water and stellar views of the surrounding mountains and evergreen forests. If you're hiking with young kids or hikers not used to high elevations, you'll love this one.
Jim Creek Trail
Though this one is often quite crowded, it's right in town and boasts phenomenal views. The Jim Creek Trail features eight miles of stellar mountain terrain, like blissful meadows and storybook evergreen forests that sprawl out under immense peaks. It's considered to be moderately challenging, which means this trail will be a breeze for some  hikers and a slog for others depending on their experience. But with views like these, it's worth checking out this trail even if you're a little out of shape.
Loch Lomond Trail
This gorgeous trail sits more than an hour away from Winter Park, but most will find the drive completely worth it. You'll trek high above the timberline before reaching a pristine alpine like and sprawling mountain vistas. At about five miles long, this one is only moderately difficult, making it a great hike for families who want an unforgettable outdoor experience.
Fraser River Trail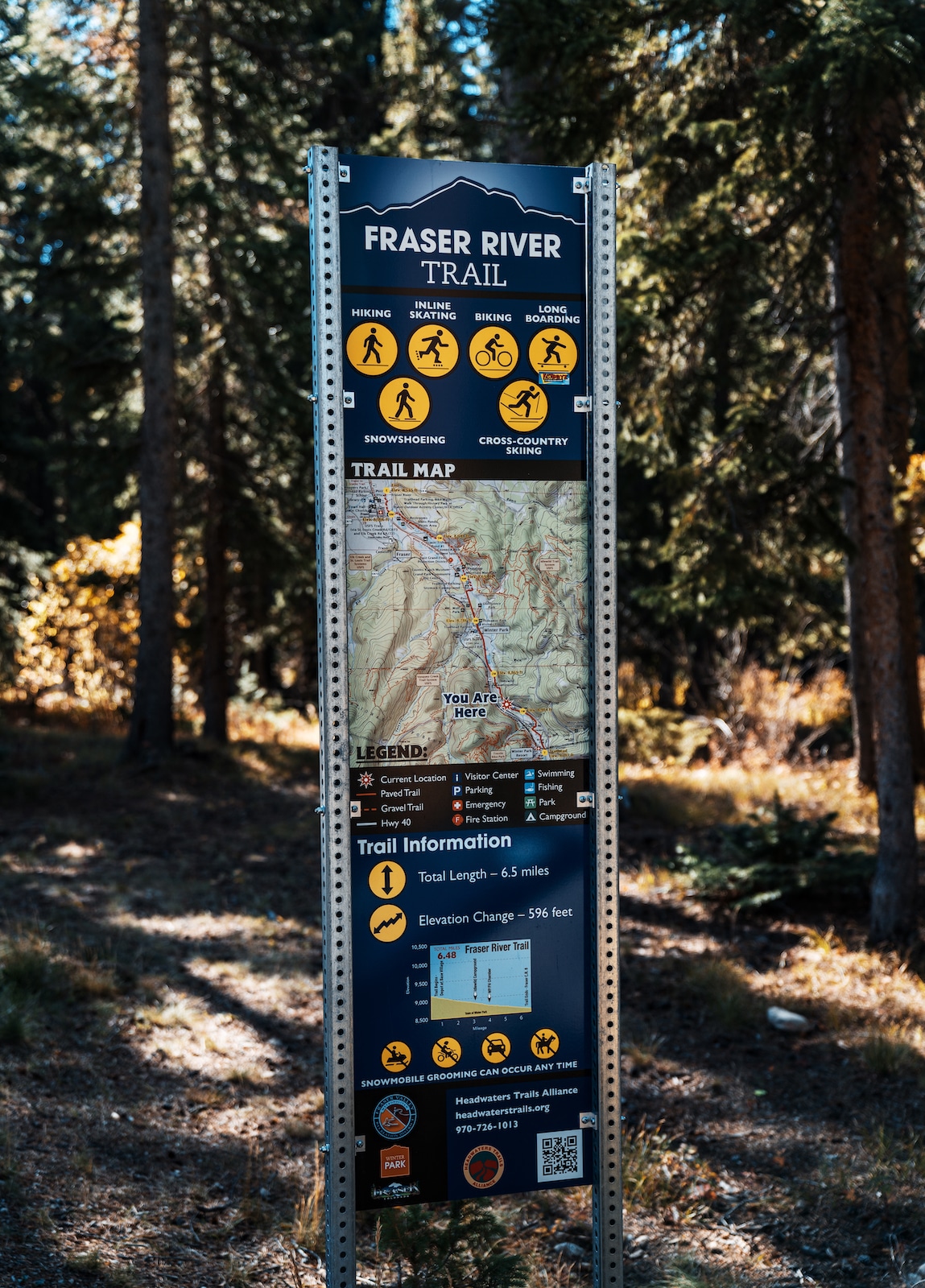 Other than its length (13.6 miles), the Fraiser River Trail is an easy and hugely rewarding riverside hike. Compared to most nearby hikes, this one is extremely well maintained and a large section is even paved. You won't find an immersive nature experience here that many hikers are seeking, but you will get an accessible hike in a gorgeous part of Colorado.
Have a terrific time exploring the hiking trails around Winter Park, Colorado.