Situated between a stunning national park and some of Colorado's most iconic peaks, the city of Montrose is a perfect home base for hiking. If you're into challenging hikes immersed in vivid natural beauty, summiting one of the nearby 14,ooo-foot mountains or hiking along the rim of the insanely deep Black Canyon of the Gunnison will scratch that itch.
But if you're not used to high elevations or are hiking with young kids, there are plenty of easy and moderate hikes in the area that deliver thrilling nature experiences with no special experience required. To find the perfect local hike for you around Montrose, check out this list of recommendations:
Mount Sneffels via Yankee Boy Basin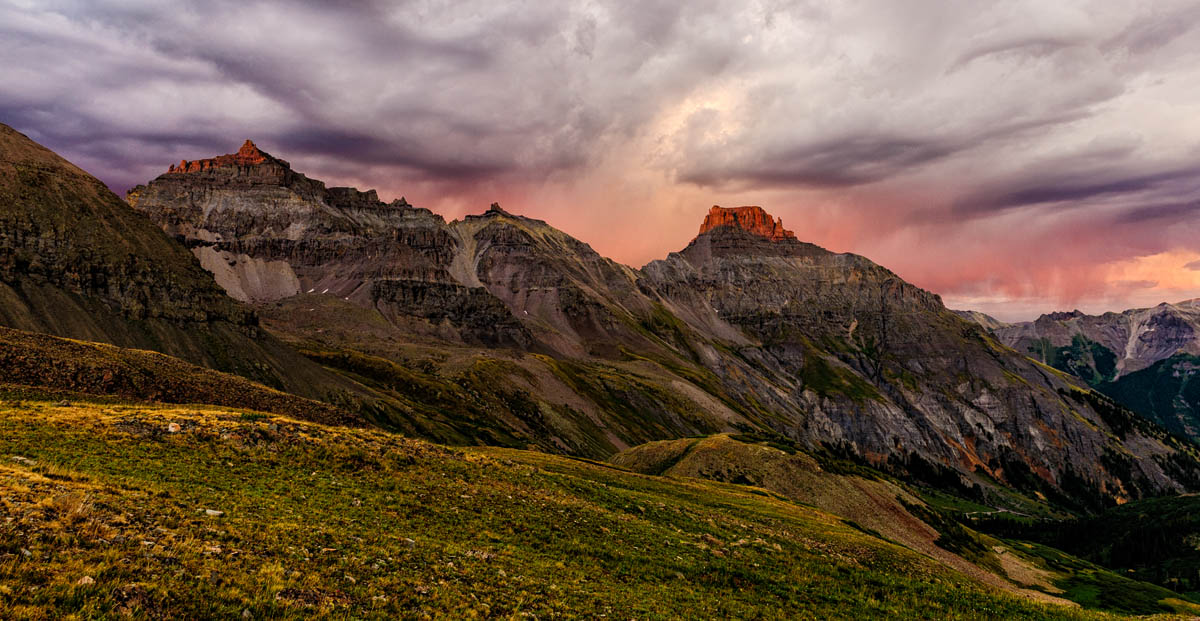 Let's start out with a tough one. This 14er poses a formidable challenge even for experienced hikers. Long, steep stretches of this climb typically require scrambling, and you'll face a rise in over 3,000 feet in elevation in just a couple of miles.
All this is to say don't even think about this one if you're not in good physical condition and thoroughly experienced with mountain climbing. All the way up to the top the views here are absolutely astounding. This challenging hike takes grueling work and lots of planning, but it's a huge favorite for avid climbers.
Escarpment Path Trail
Offering stellar high-elevation views and easy hiking conditions, this mile and a half trek is perfect for families and inexperienced hikers. It's located 40 minutes south of town and delivers excellent views of the surrounding peaks such as the aforementioned Mount Sneffels. A great feature you'll find here is the impressive access to the kind of vast overlooks that are typically reserved for harder hikes.
Dry Creek Trail
This difficult hike spans nearly 14 miles and treks through the challenging high desert terrain of Dry Creek Canyon, which sits 30 minutes west of town. On weekends during the summer, you're likely to encounter mountain bikers here, so prepare accordingly. But the further out you venture, you'll get more and more of this scenic canyon trail to yourself. Trails in this area lack any sort of shade from trees, so don't show up unprepared.
West Main Trail/Uncompahgre River Walk
A long and easy riverside trail, this hike is paved for a large portion and is ideal for sunset strolls. Being so close to town it's a popular spot, but there's still plenty of nature and solitude to be found here. It's the perfect setting for impromptu picnics or taking a long walk after visiting one of Montrose's breweries because it's located right in town.
This is obviously not where you go if you're seeking challenging and immersive nature hikes, but it's a great way to relax and explore the Uncompahgre River without leaving town.
Crystal Creek Trail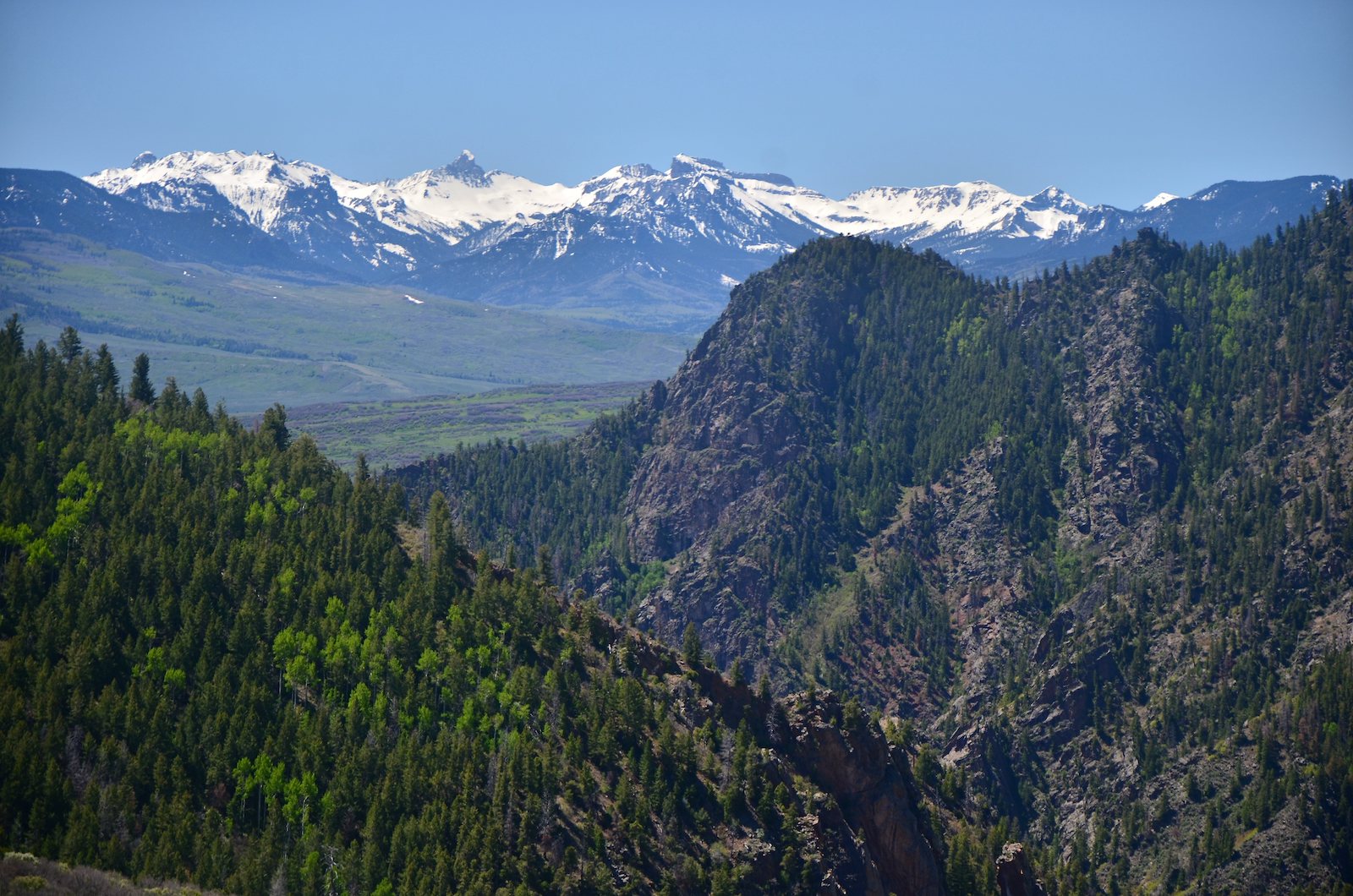 This exhilarating trail winds high atop the Black Canyon of the Gunnison. After trekking through scenic aspen and evergreen forests, the view bursts wide open and the otherworldly and unbelievably steep walls of the canyon come into focus. At just three miles long, this hike is short, not especially challenging, and delivers views of some truly vast and unforgettable landscapes. It takes just under an hour and a half to reach this hike, but it will be well worth your time in the car.
Uncompahgre National Forest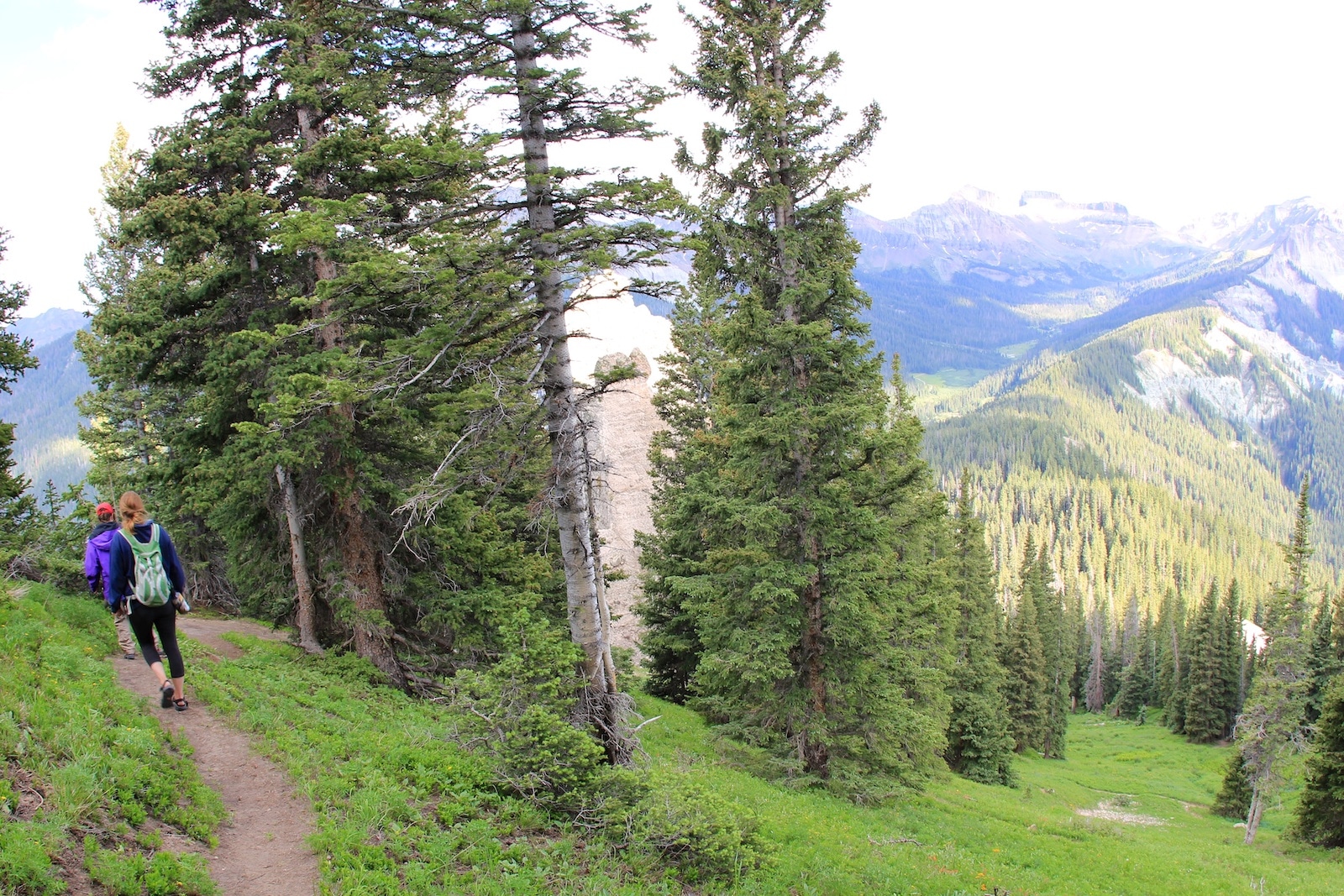 This pristine and beloved forest features some of the most iconic and exciting natural scenery the Mountain West has to offer. You'll find over 80 trails here of every length and difficulty, with the common thread of stunning natural splendor tying together each trail. Bridal Veil Falls is the area's most popular trail, but there are others that feature just as much beauty and natural wonder.
You'll find incredibly difficult multi-day hikes here, like the 63-mile Engineer Pass, Cinnamon Pass, and Alpine OHV Loop, as well as easy one or two miles river and lakeside hikes. With parts of this astounding area located an hour or less from Montrose, this is a can't-miss hiking destination that will leave you with memories of vivid outdoor experiences you won't soon forget.
Buzzard Gulch Trails
Located a quick 15-minute drive south of town, the Buzzard Gulch Trail System offers high desert beauty, high elevation views, and serene, uncrowded hikes. You'll trek through pinon, juniper, and sage through vast canyons. While you will find trees here, most aren't tall enough to provide shade, so come prepared. Between its close proximity to town and how scenic these trails are, these hikes have a lot to offer.
Weehawken Trail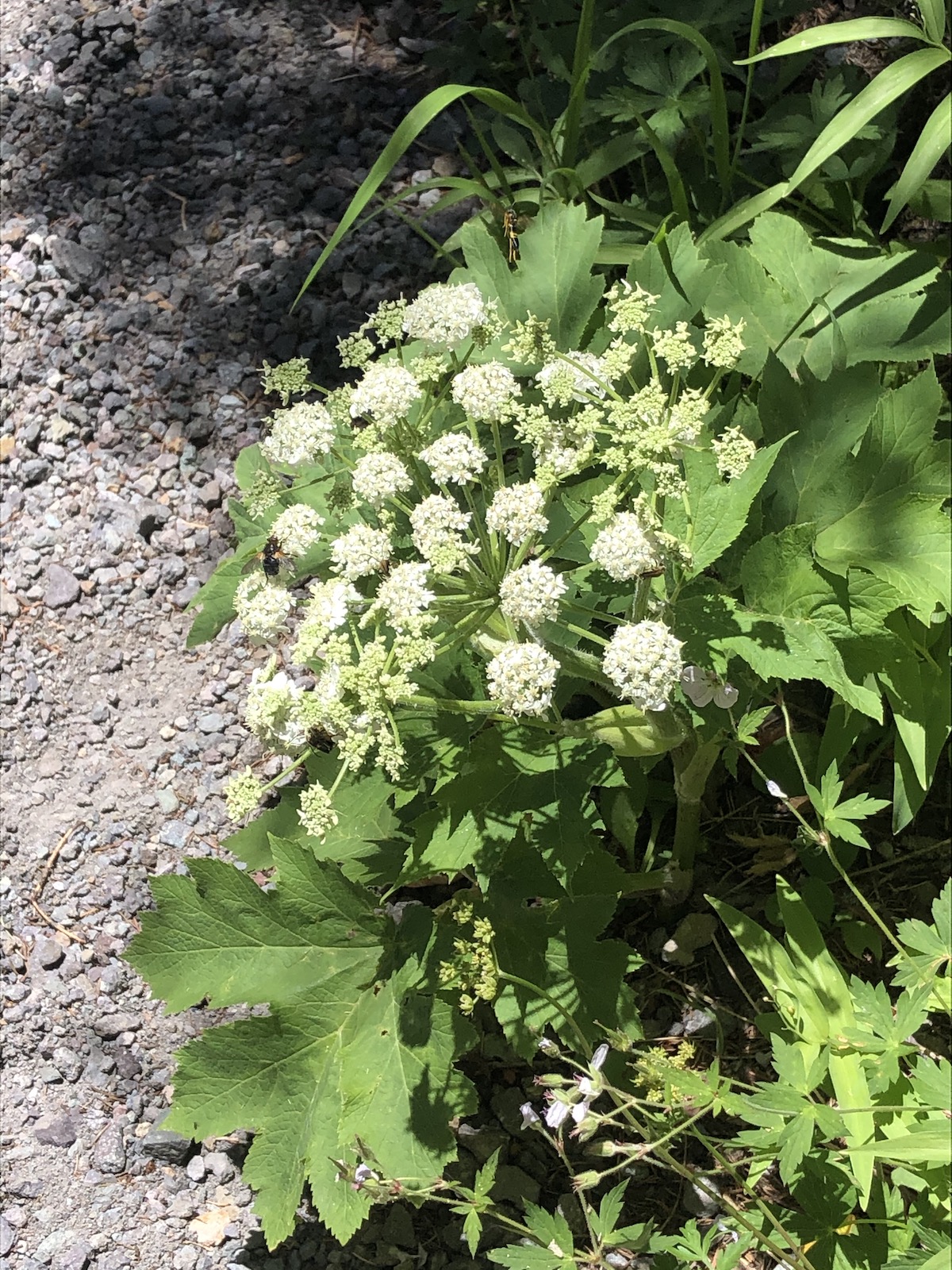 This high-elevation trail offers mythic views of the surrounding peaks which are defined by rock faces so steep they'll put butterflies in your stomach. The Weehawken Trail climbs over 2,000 feet in a relatively short time, making it a challenging hike. But if you decide to take this one on, you'll be handsomely rewarded with a thrilling hiking experience with hardly any other people to contend with depending on when you visit.
Black Canyon of the Gunnison National Park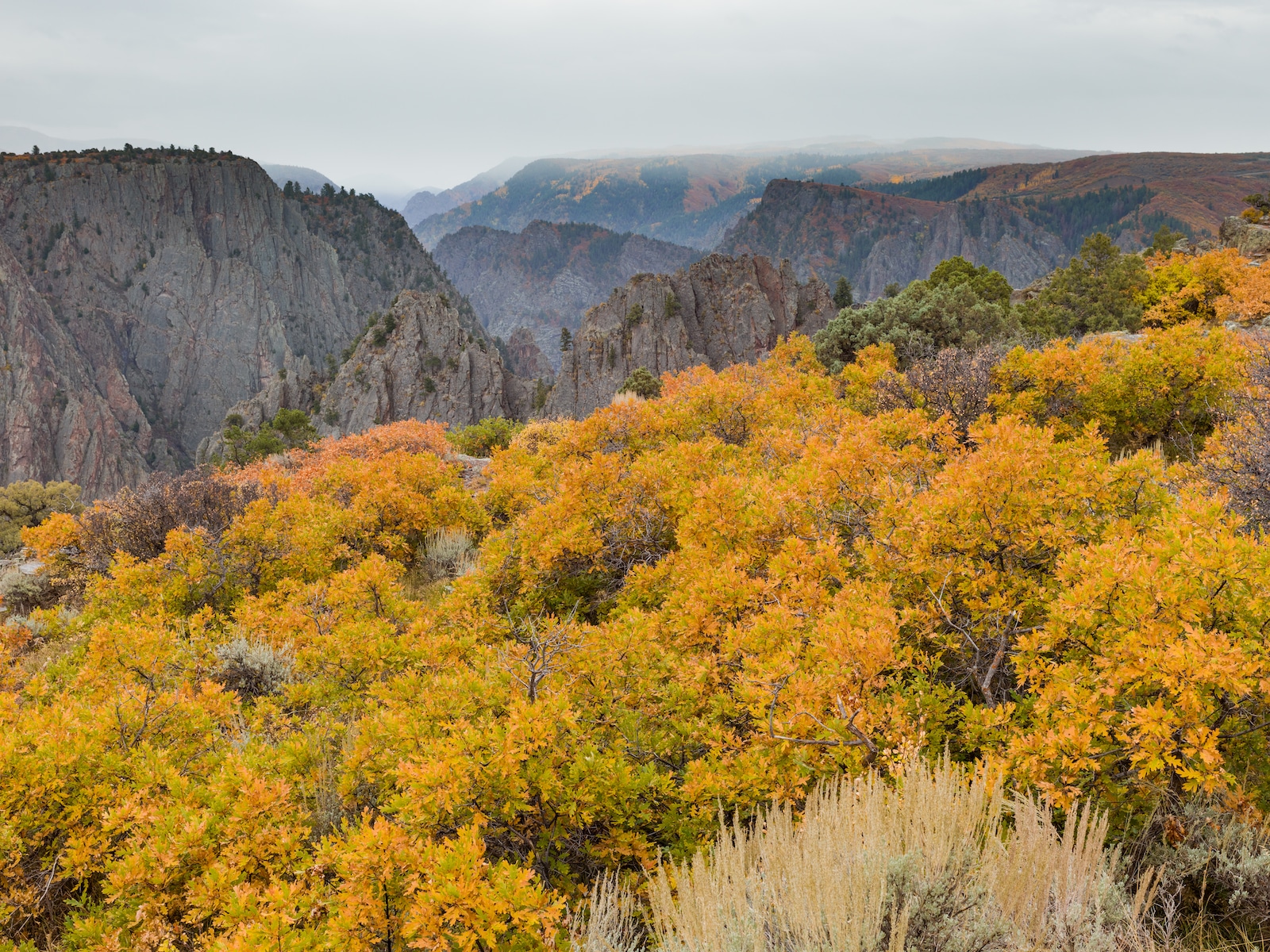 If you're in Montrose, chances are you're in town to see this arresting and unique National Park. Featuring vast cliff faces that plummet down to unbelievable depths, the canyon earned its name because it's constantly shrouded in shadows, not because the rocks are actually black.
The park features almost 30 trails that are mostly short and easy or moderately challenging. However, there are a few tougher ones, like the four-mile Warner Route which treks down perilously steep canyon walls to the magnificent Gunnison River. But whether you take a short and easy hike here or a longer and more challenging one, you're in for some truly remarkable scenery.
Uncompahgre Peak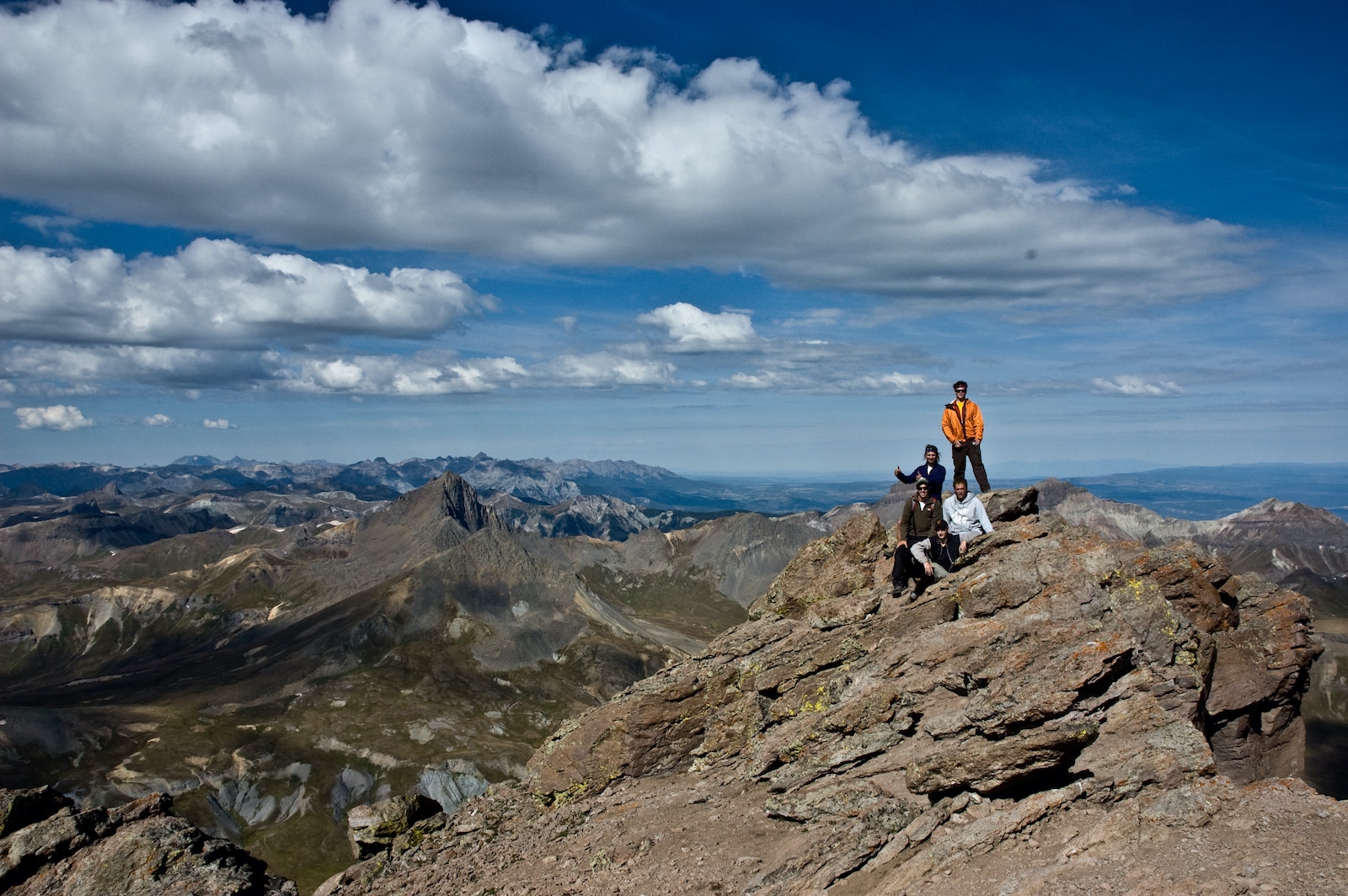 Summing this peak can be a challenge even for experienced hikers, but it's one of the most scenic and exhilarating climbs in the state. Spanning almost eight miles, you'll ascend over 2,800 feet during this hike, which features a short scramble near the end.
From the summit, you'll see sprawling panoramic mountains that soar above the timberline and stretch out seemingly endlessly into the distance. You'll need some decent 14-er experience to tackle this one as well as a solid 4WD vehicle to make it to the trailhead.
Baby Bathtubs Trail
Located 50 minutes south of Montrose, the weirdly named Baby Bathtubs Trail is a short but hugely scenic trail located in Ouray. In the summer, this is a popular spot for swimming in the nearby creek or in any number of the area's natural pools. It's not ideal of quiet, remote hiking, but it's ideal if for families and anyone who wants to finish off a day of hiking in the water.
Curecanti National Recreation Area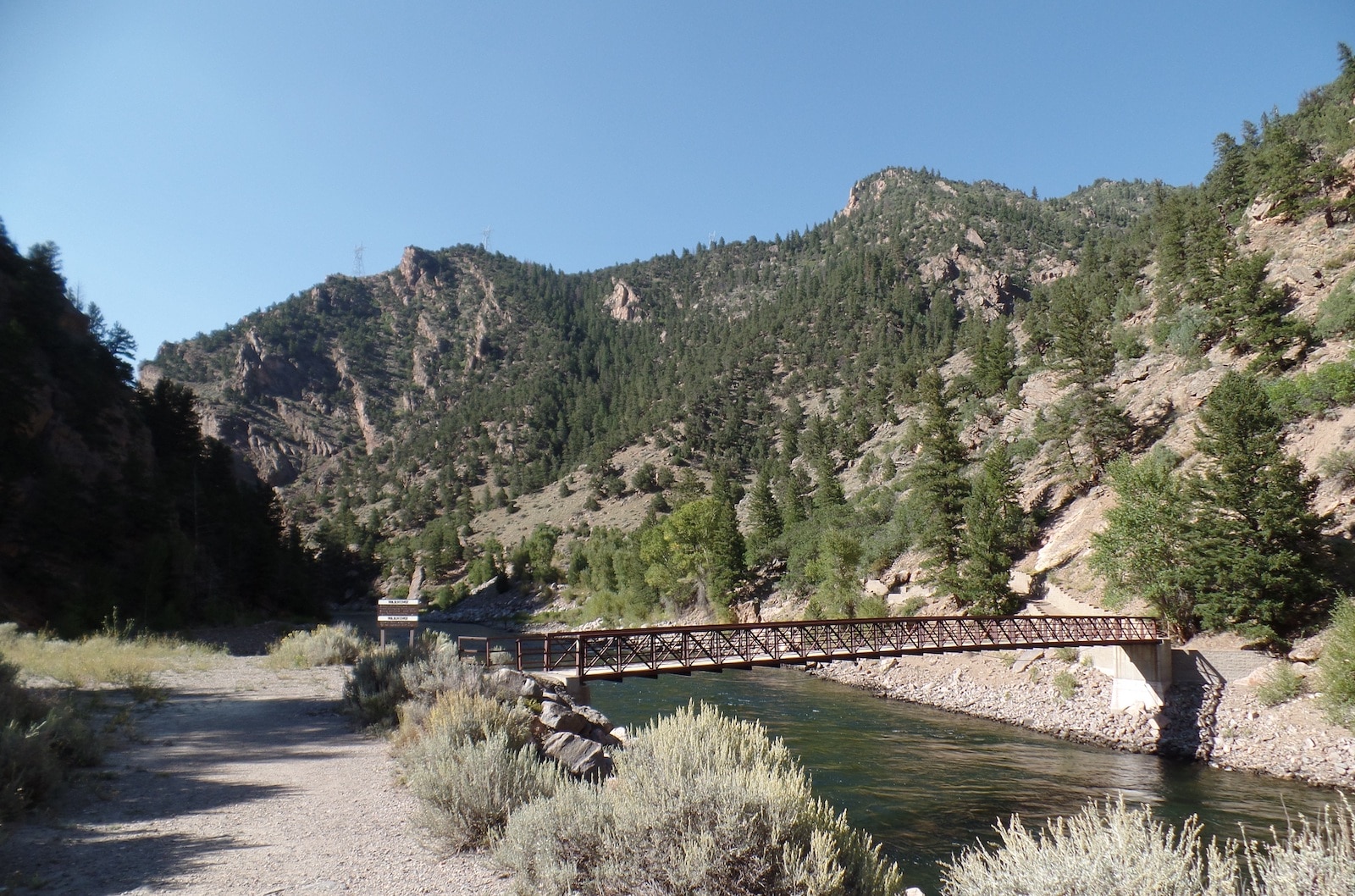 This sprawling recreational area sits an hour east of town and offers seven great hikes. You'll find easy and moderate trails here as well as one that will challenge casual hikers. The star of the show here is the scenic Gunnison River, which flows through the heart of the park.
Those are among the finest places to hike near Montrose, Colorado.