Immersed in one of the most unique and arresting landscapes in Colorado, the small city of Delta is surrounded with excellent hiking opportunities. From serene nature walks to grueling high-elevation hikes, this area has a lot to offer hikers of every experience level and interest.
While most American communities are challenged by having few solid hiking opportunities nearby, Delta has the opposite conundrum––there are so many excellent trails in this area, the problem is knowing which ones to explore. Check out the following list of recommendations if you're in Delta looking for a great place to hike nearby:
Devil's Kitchen Trail
Located in the Colorado National Monument outside of Grand Junction, the Devil's Kitchen Trail is short, rocky, and packed with strange rock formations and high desert beauty. Many of Colorado's trails trek through the same predictable evergreen-packed landscapes, but this trail explores a side of the state you can't experience hiking near the Front Range. This unique trail is often heavily trafficked, and to access it, you must pay the Colorado National Monument entrance fee.
Dry Creek Trail
An uncrowded, pleasant trail with tons of excellent scenery, the Dry Creek Trail is just under a 30-minute's drive south of Delta.  You'll encounter steep, rocky canyons, stately mesas, and even some colorful cactus blooms if visit at the right time. The entire trail is a lengthy and tree-less 14 miles long, so come prepared if you plan to take on the entire thing.
Black Canyon of the Gunnison National Park

If you live in Delta or are just passing through, you have the great fortune of being just 40 minutes away from one of the most iconic and profoundly beautiful natural settings in the country. This canyon is defined by extreme geological contours and surreal splendor. Most of the hikes here are short, ranging from one to five miles long, but there is plenty of variety when it comes to the technical difficulty you'll encounter with the terrain.
There's more here than you can possibly experience in a day with sights so dramatic and awe-inspiring they'll stick with you long after you leave.
Curecanti National Recreation Area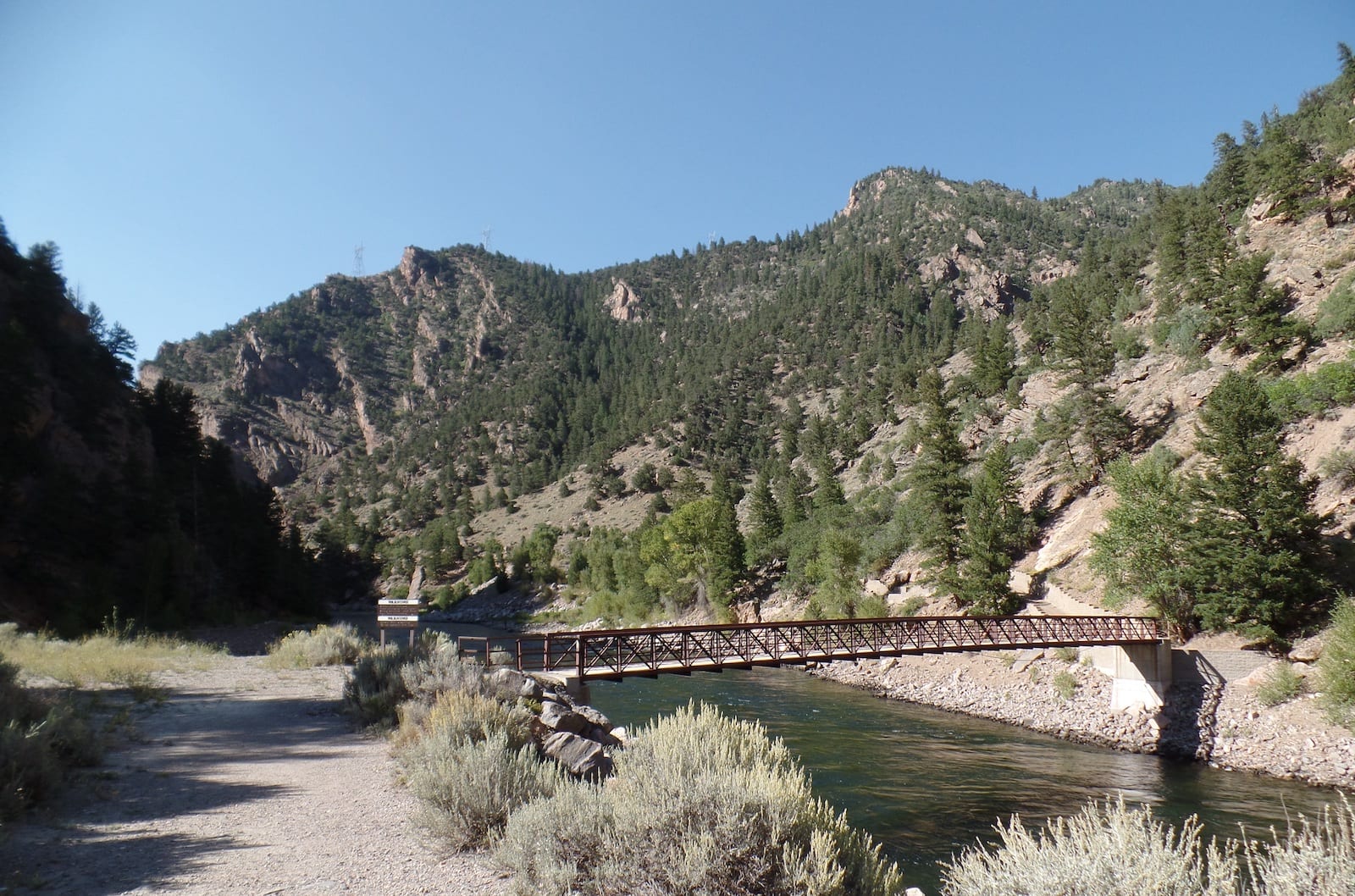 This vast and scenic recreation area sits an hour and 20 minutes southeast of Delta. It offers multiple hikes that are perfect for everyone from small kids and inexperienced hikers to those looking for a challenge. You'll see some excellent scenery any time of the year you visit here, and potentially some fascinating wildlife and beautiful wildflowers if you hike in the spring or summer.
Colorado National Monument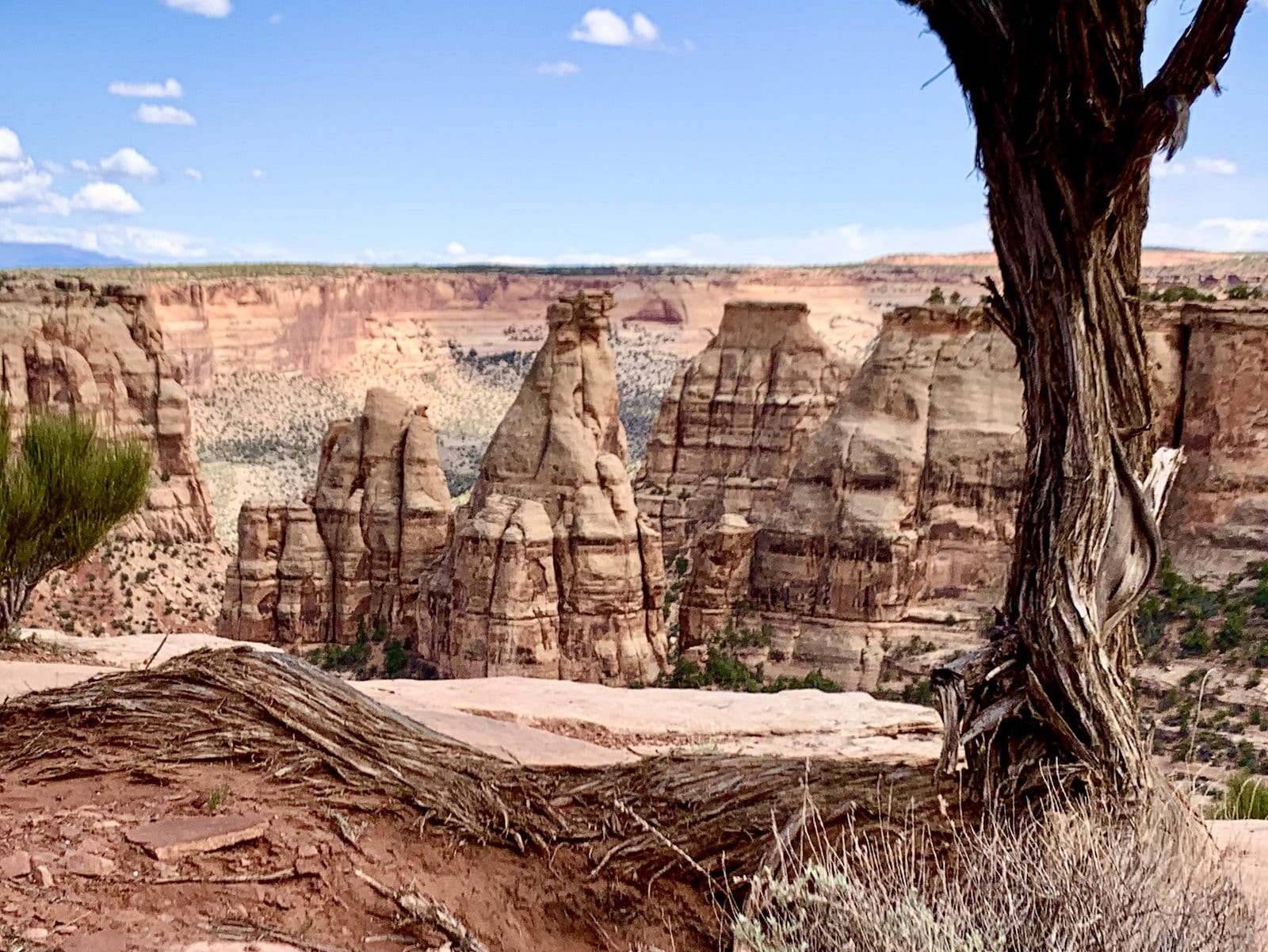 Boasting some of the most surreal and strangely beautiful landscapes in the state, the Colorado National Monument is a hiker's paradise. You'll find everything here from short and scenic loops to lengthy trails so challenging that they can't be attempted without proven skills and experience. Trees tall enough to provide shade here are few and far between, so plan accordingly if you hike here.
Dominguez Canyon Trail
Ideal for hikers of every skill level, the Dominguez Canyon Trail is a gorgeous 12-mile hike that flanks the Gunnison River. It offers rare views of ancient petroglyphs, unique rock formations, and even access to a waterfall. Yes, it's an easy hike, but even experienced hikers won't get bored here with everything this trail has to offer. It's the perfect place to introduce young children and inexperienced hikers to long trails.
Mesa Top Trail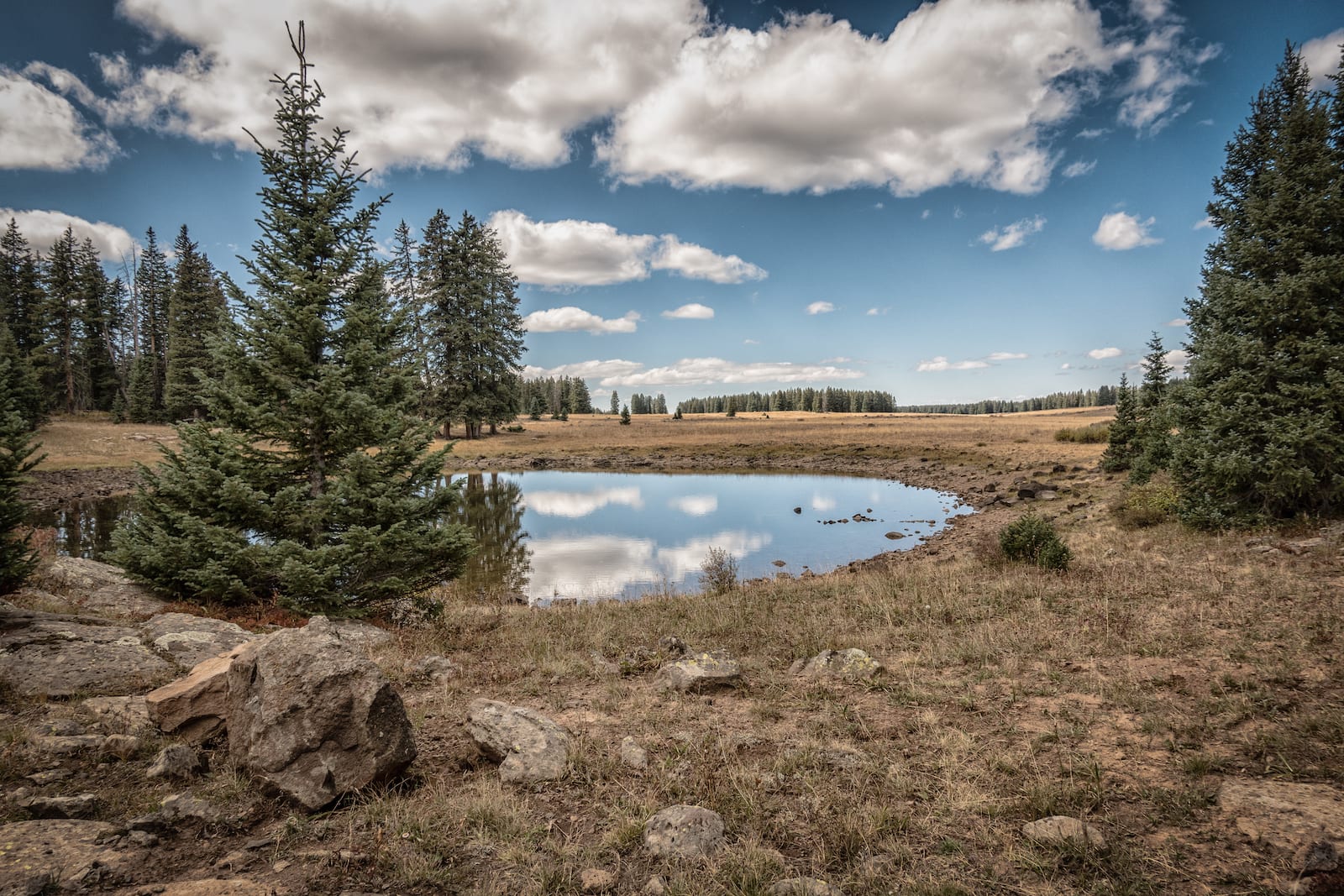 Like its name implies, this trail explores the top of a mesa. You'll trek through gorgeous aspen groves and sublime meadows exploding with colorful wildflowers if you visit at the right time. At almost eight miles in length, this densely forested trail is practically in a different universe compared to most of the desert hikes that surround Delta but it's only a 45-minute drive away from town.
No Thoroughfare Canyon Trail
Located a little more than an hour northwest of Delta in the Colorado National Monument, the No Thoroughfare Canyon Trail provides a serious technical challenge for experienced hikers. Reviews mention the thrill of passing through waterfalls and navigating sections of the trail that seem to disappear completely at some points.
Since this trail is sparsely visited, wildlife is abundant, and you'll experience some incredible western Colorado scenery that few others have seen. But if you're not a seasoned and technically skilled hiker, don't attempt this one.
Tabeguache Trail through Cactus Park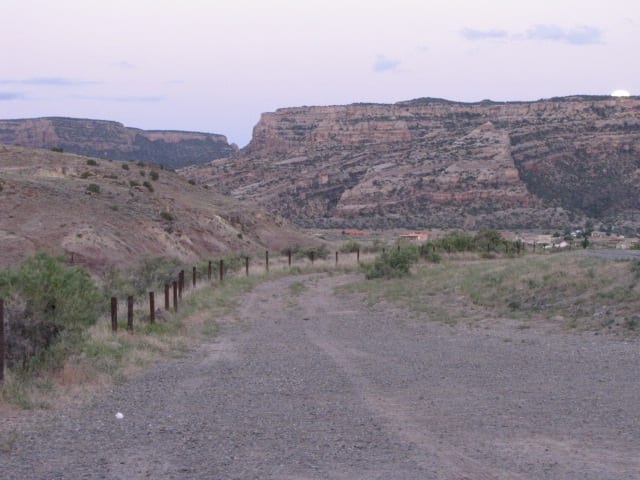 A 150-mile long trail that extends from Grand Junction to Montrose, the uncrowded Tabeguache Trail offers a way to experience the area's stellar desert scenery without having to contend with many other people. A rewarding 15-mile stretch of the path spanning from Cactus Park through the Dominguez Canyon sits 50 minutes west of Delta.
The trail delivers some excellent views of Cactus Park before the land opens up to the south to reveal the majestic San Juan Mountains far off into the distance.
Uncompahgre National Forest

Packed with more than 80 stellar hiking trails, the Uncompahgre National Forest is brimming with flower-laden meadows, imposing snow-covered peaks, inviting waterfalls, and secluded forests. Whether you're looking for an unstressful way to experience nature or an unforgettable challenge, this national forest has the perfect trail for you. It takes about an hour to drive to this area from Delta.
Dominguez-Escalante National Conservation Area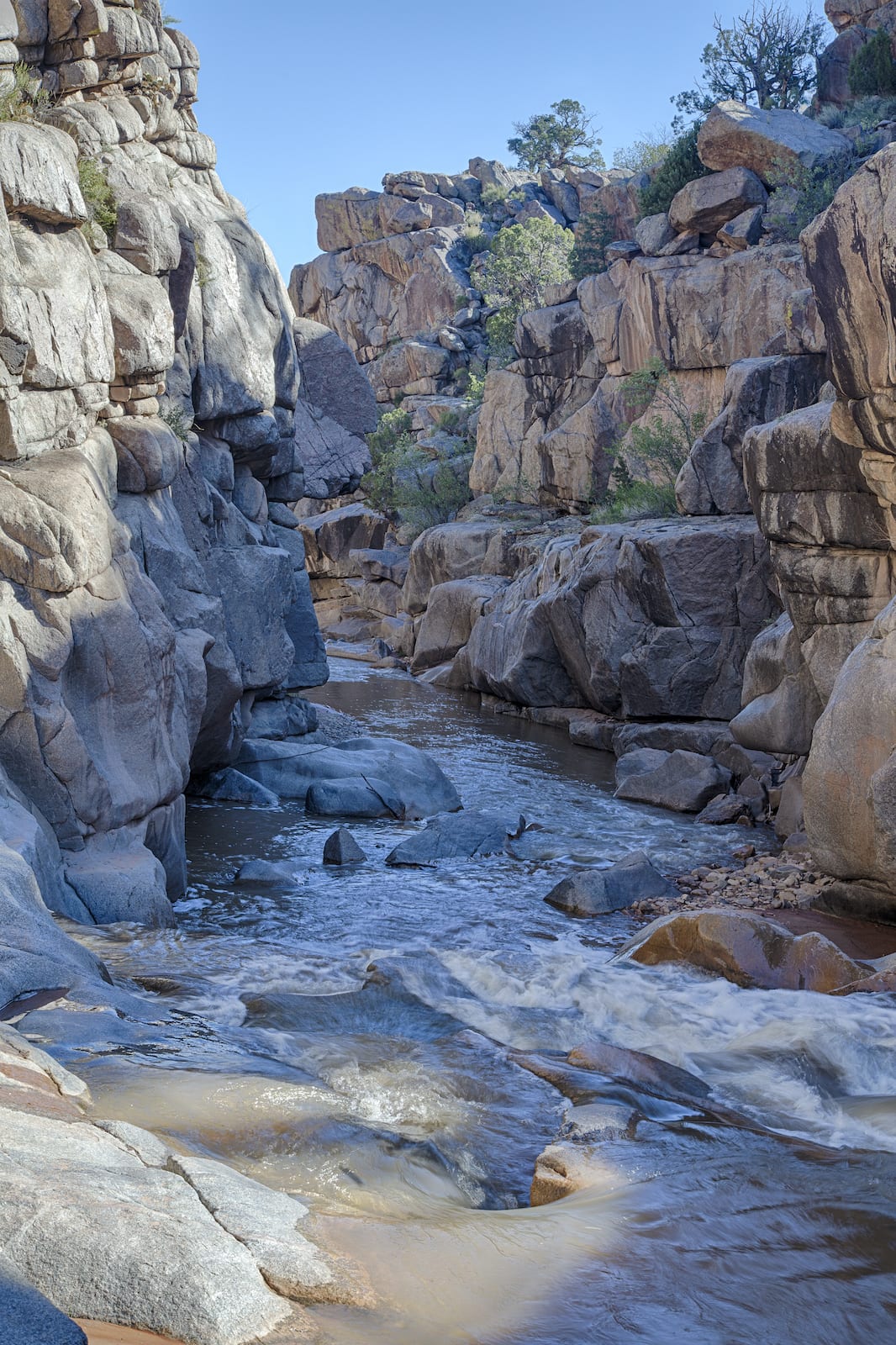 Just 15 minutes west of Delta you'll find the Dominguez-Escalante National Conservation Area, a vast swath of Federally protected lands. While some of the land is inaccessible for recreation, there are plenty of places to hike here, including along the storied Old Spanish National Historic Trail. This is a fascinating place to explore, even by Colorado's high standards, and you can't begin to experience it after a single hike.
Warner Point Nature Trail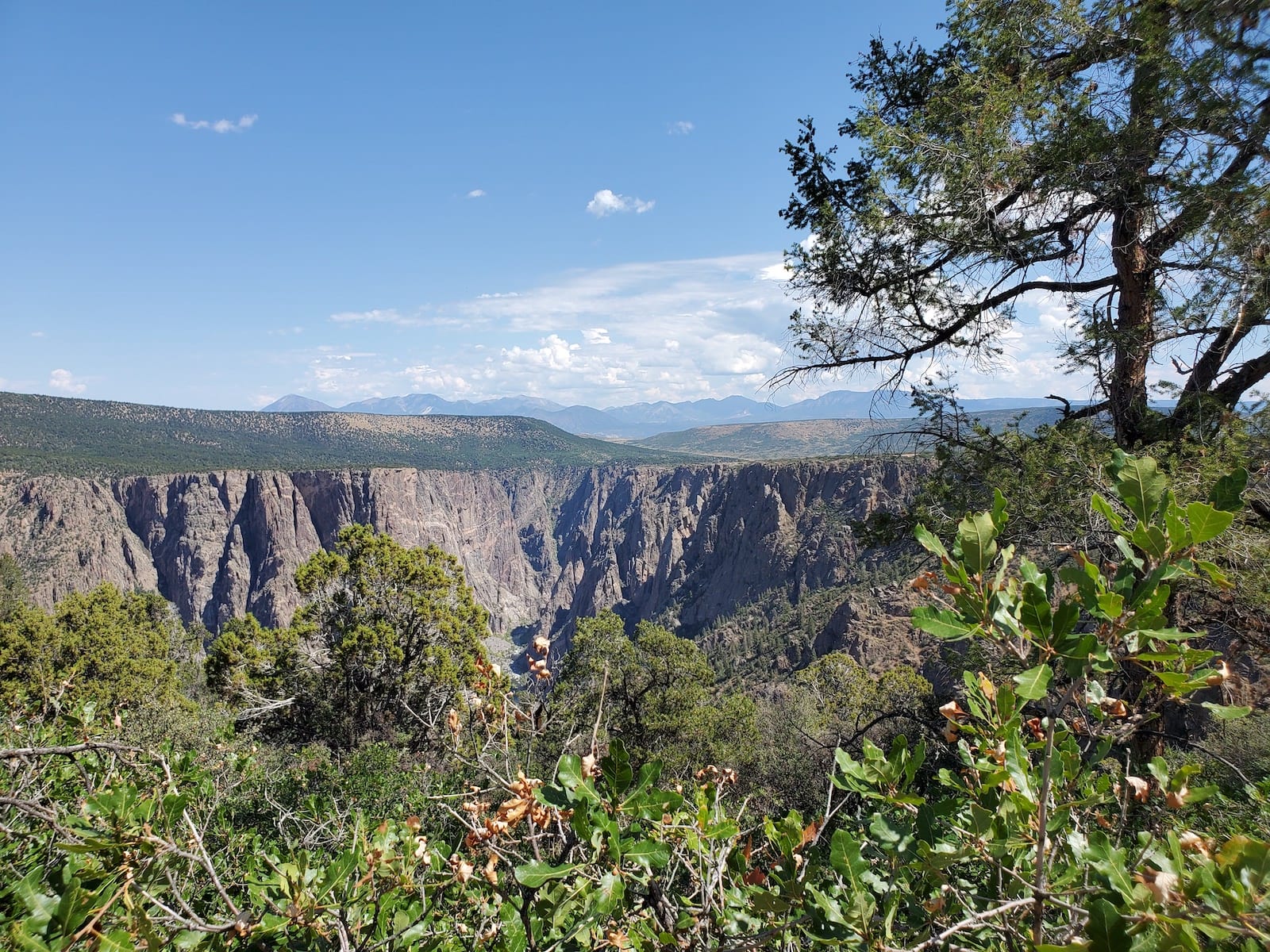 Easy, short, and predictably popular, the Warner Point Nature Trail offers the chance to experience the sublime, breathtaking beauty of the Black Canyon of the Gunnison without having to embark on a strenuous hike. This trail offers excellent views of the canyon with excellent educational resources along the way. To access this nature trail, you'll need to pay to enter the park.
Crags Crest Trail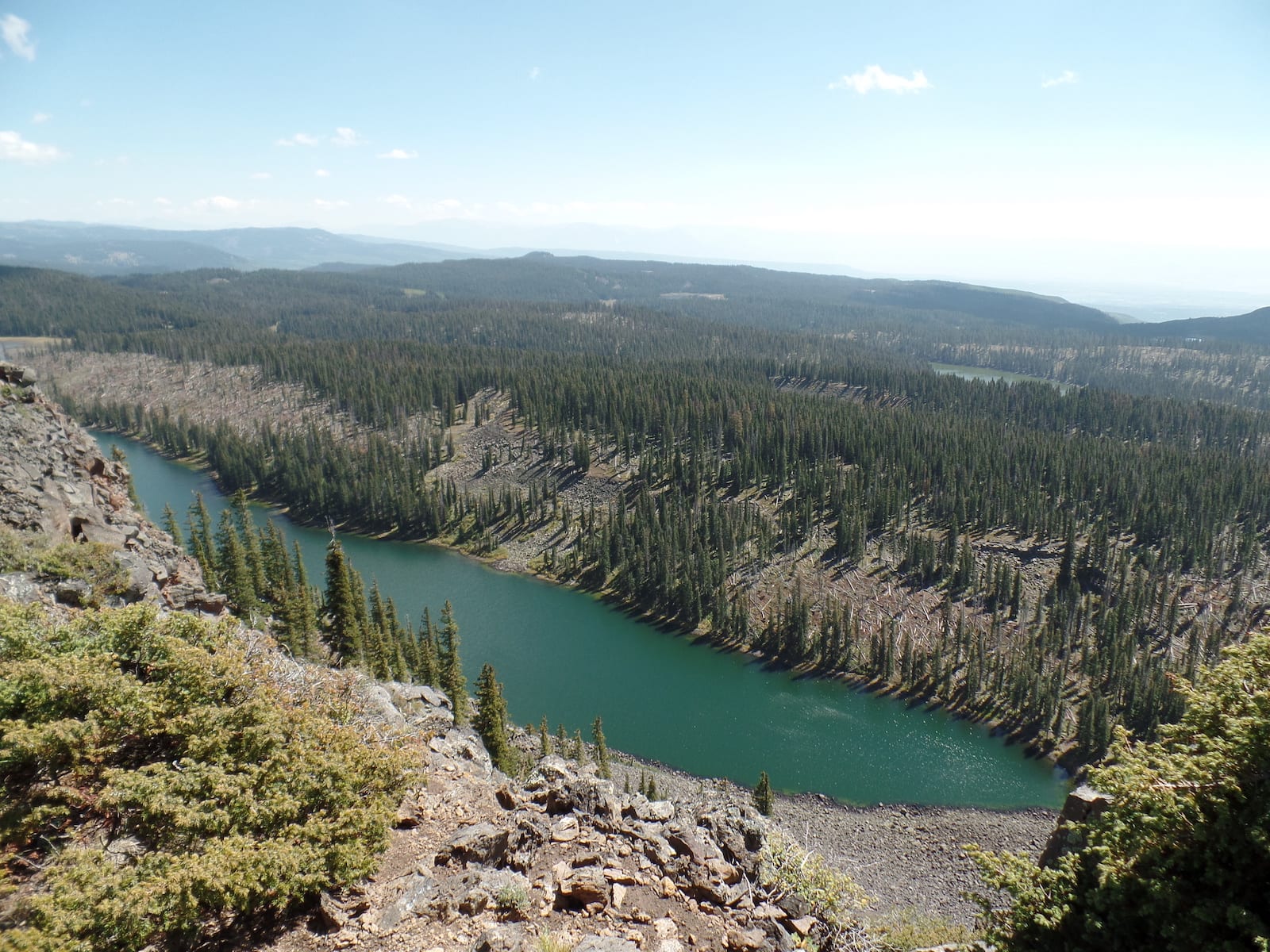 Located 40 minutes north of town, this ten-mile loop trail is considered to be one of the most beautiful hikes in the area. Perched high atop a forested mesa, the trail provides an excellent high-elevation view of Island Lake as well as the surrounding mountains. And compared to other nearby hikes, it's often sparsely used depending on the time of year you visit.
Those are some of the best hiking trails to explore around Delta, Colorado.