Imagine an incredible adventure hiking in the Rockies with the brilliant blue sky, whispers of wildflowers, and silence of the breathtaking hills. These local day hikes near Denver will do that for you.
These hiking trails around Denver will end up in memories that will compel you to come back again. We've listed local hiking trails in the surrounding metropolitan area, which allow you get out of the city and into nature more.
Best Day Hiking Trails from Denver Metro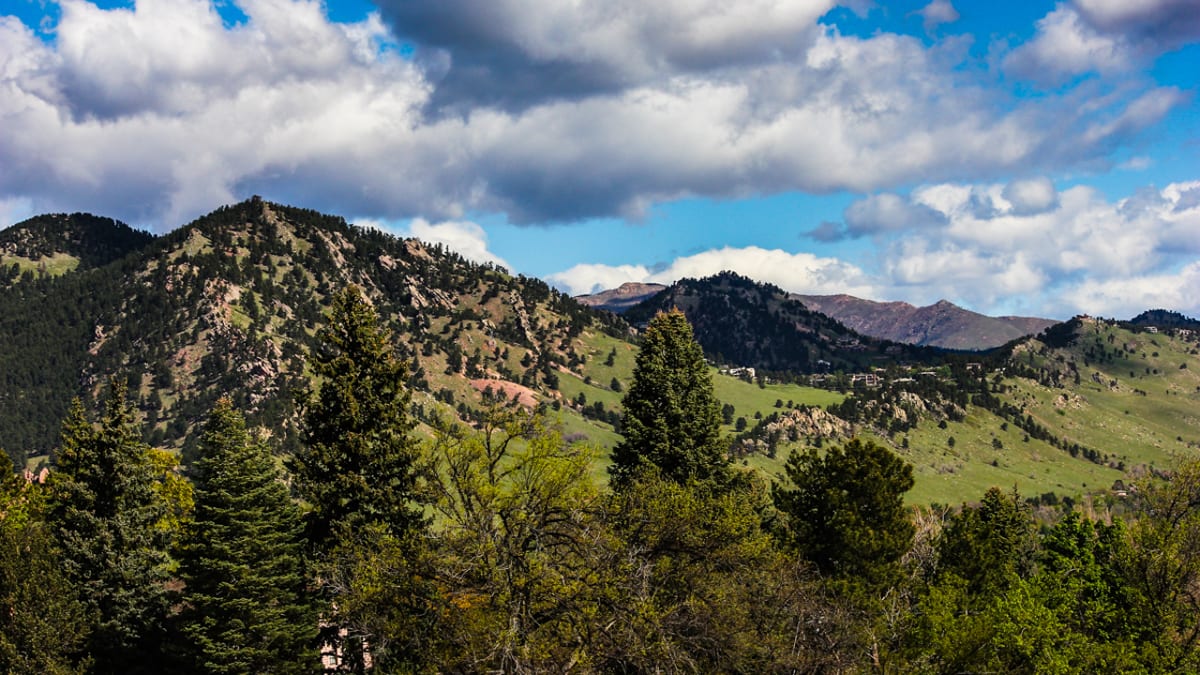 Colorado takes pride in presenting you some fantastic parks as well as adventurous trails where you can explore nature to your heart's content. Denver has allured countless visitors in the recent years from almost every nook and corner of the globe. Located near the eastern base of the Rocky Mountain, Denver is home to some incredible hiking destinations. You can even find some waterfalls hikes by Denver.
When you're bored there is nothing better than taking a fun day hike from Denver. If you're curious to explore, here are five fun day hikes near Denver, CO, in no particular order:
1. Cherry Creek Regional Trail – Denver-Franktown
It's not the most scenic or mountainous trail, but it's flat and accessible from a lot of different points throughout its 40 mile run, trekking in either direction.  Hands down one of the developed and popular hiking trails in Denver Metro is the Cherry Creek Regional Trail. It begins from Downtown Denver nearby Confluence Park and goes southwest to Franktown, passing through Glendale, Aurora, Centennial, Parker, on its way.
The downtown views are a mix of surrounding city glimpses and staring at the concrete canyon walls, sometimes tagged with colorful street art. The paved route follows the vibrant course of Cherry Creek. Unfortunately, this is an out and back type hike, unless you park two cars or catch an Uber.
It's also casually overrun (pun intended) by bicyclists, so keep your head on a swivel or you'll get run over. Some sections have a side for walkers and opposite for bikers. It's a tad less peaceful than the next featured hikes – call it white noise and enjoy the different parks, shopping, dining, and various attractions along its cosmopolitan route.
Most Denverites just access the trail for a casual stroll, walking their dogs, versus hiking end to end. If you want to try a larger portion of its 40 miles, consider starting somewhere to the southwest at or past Cherry Creek Reservoir, following the tributary downstream, capping it off in downtown's Confluence Park, where Cherry Creek joins the South Platte River.
2. The Breathtaking Mount Falcon – Morrison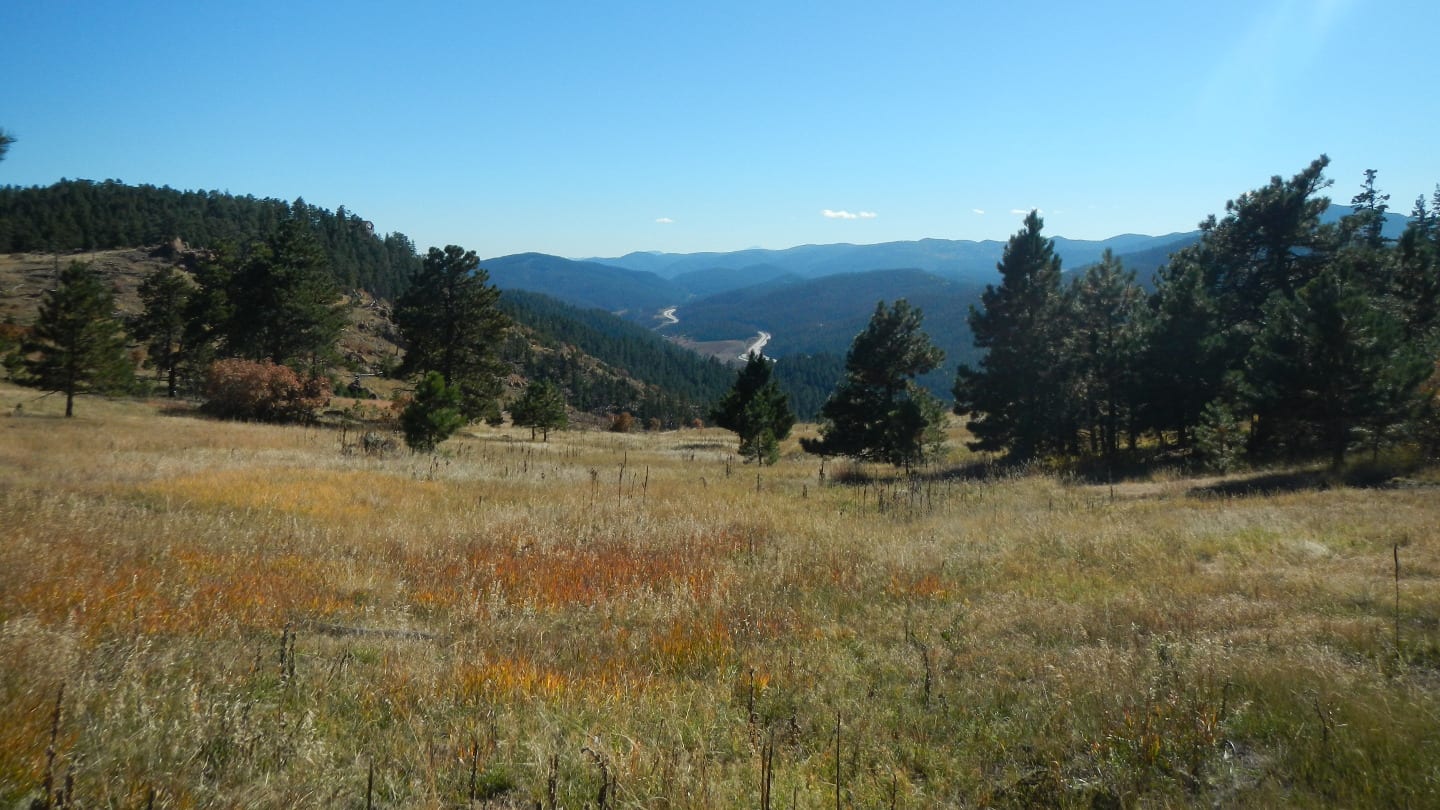 Just lose yourself in the arms of Mount Falcon that will bring you a good number of trails along with the red rocks. If you're aiming to cover up a few amazing short hikes in quick time, go for the Castle Trail, the Meadow Trail and the Tower Trail in a row. Both are located within the Jefferson County Open Space in Morrison, a series of free parks located throughout Golden, Evergreen and Morrison.
You'll love witnessing the historic castle ruins with your loved ones. The flat terrain along with those awe-struck views will just make your day here. Bring sturdy hiking boots and gear that will make your treks more soothing and comfortable.
3. The Unmatched Chautauqua Park – Boulder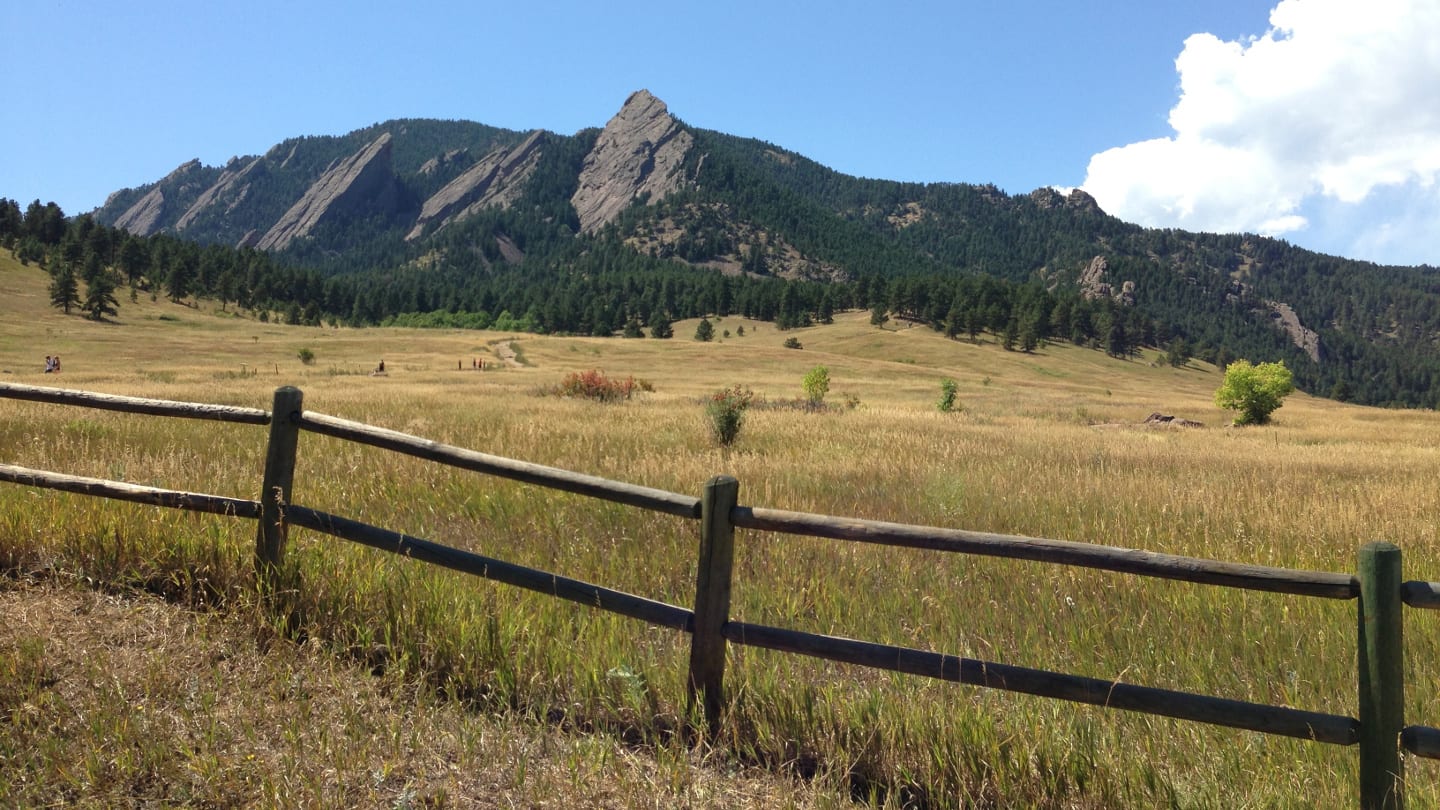 What you'll never forget is are the pristine views of the Flatirons Mountains while exploring Chautauqua Park. Whether you're a veteran hiker or a newbie, there's a hike for you, from less than a mile or up to six.
If you wish, you can hit the Chautauqua trail directly. If not, go for one of the Flatirons trail or the Mesa trail that goes up to 6.9 miles. Bring your little ones down the Pop Jet Fountain where they can build some moments of a lifetime here in Boulder, Colorado.
4. The Picturesque Castlewood Canyon State Park – Franktown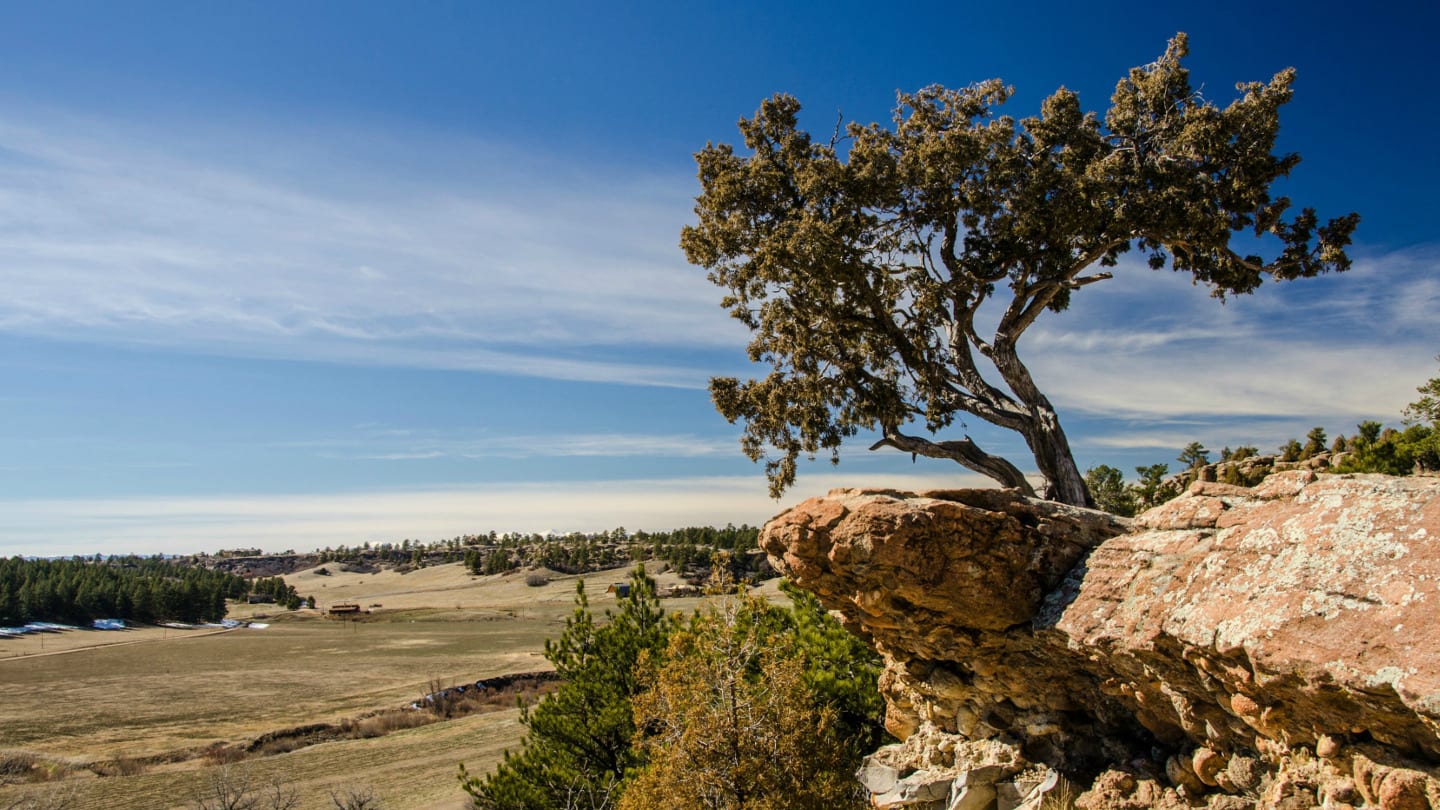 Located in close proximity to the capital city, 45 minutes southwest in Franktown, Castlewood Canyon State Park will let you take soothing, shorter trails of not even two miles. Hikers can blend loops to extend the routes too. This desert prairie landscape can be prone to snakes, so can an eye and an ear out for rattlers, Colorado's only poisonous two snakes. They tend to avoid the hottest times of the day. Stay on trail, watch your dog(s).
Apart from enjoying the winds past the Cherry Creek alongside the views of the Dam Ruins, do not miss watching those Canyon Wrens and Bluebirds. So, if you're wishing an easy escape from the city, Castlewood Canyon will surely qualify. There is a day-use fee for vehicles entering the park.
5. The Gorgeous Garden of the Gods – Colorado Springs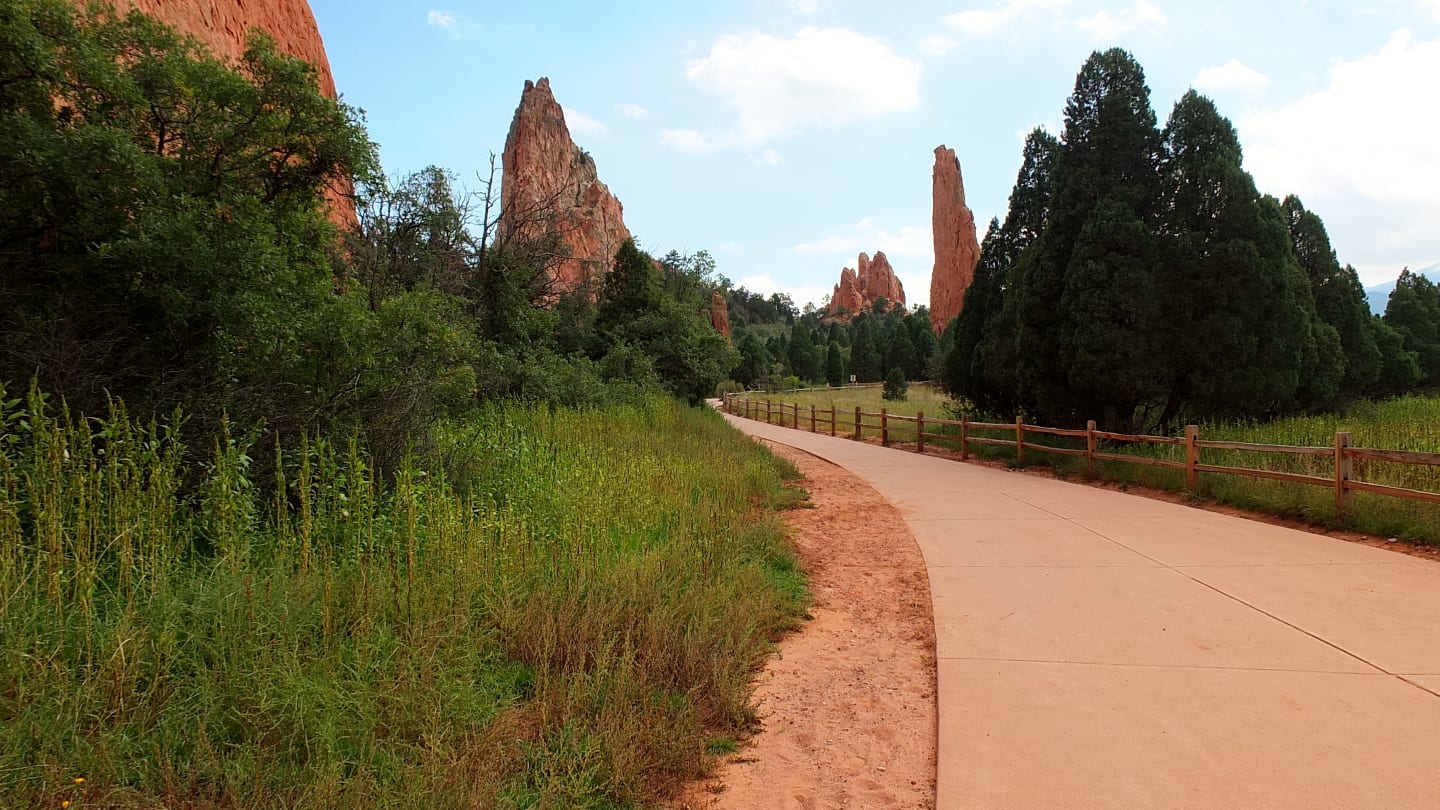 If your eyes are ready to witness the incredible, it's here in Colorado Springs, which is none other than the red rock formations. Follow the tracks from the visitor center and enjoy these short trails, than cap it off with an auto tour.
Keep away from the hustle and bustle of streets. Add Cathedral Valley to your list of attractions. If you've been planning a moderate four mile hiking trail with your family, Garden of the Gods will just be perfect. All around the park you can take in various landscapes to be left spellbound. There is a historic ranch on the south end of the park, which you'll get a chance to stroll around its property.
6. The Charming Mills Lake – Estes Park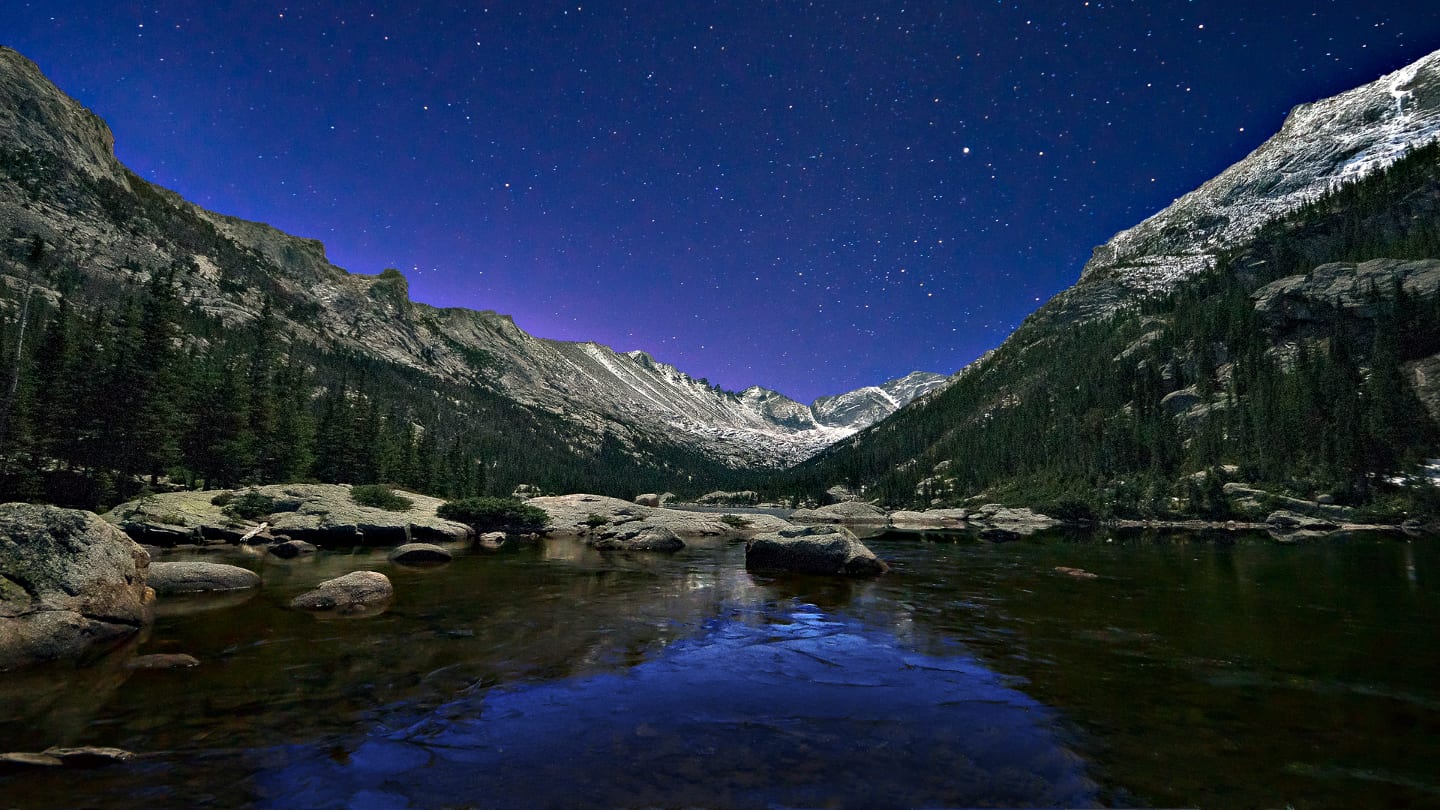 Rocky Mountain National Park will bring you some of the most scenic hiking trails you've ever imagined. The crown of them is this 5.3-mile trip, which encompasses the magnificent, 30-foot Alberta Falls. You will need to pay a steeper vehicle entry fee to use, but it's well wroth the magnitude of the park's offerings.
Quite popular, you'll find here the typical backpackers taking snaps around the rocks. The trail will take you past the Glacier Creek footbridge, which oversees some enchanting views. Furthermore, the alpine lake will make you fall with its neighboring Pagoda Mountain, the Chiefs Head Peak, and the Thatchtop Mountain. There are other waterfall hikes in RMNP to enjoy as well, plus the cool town of Estes Park.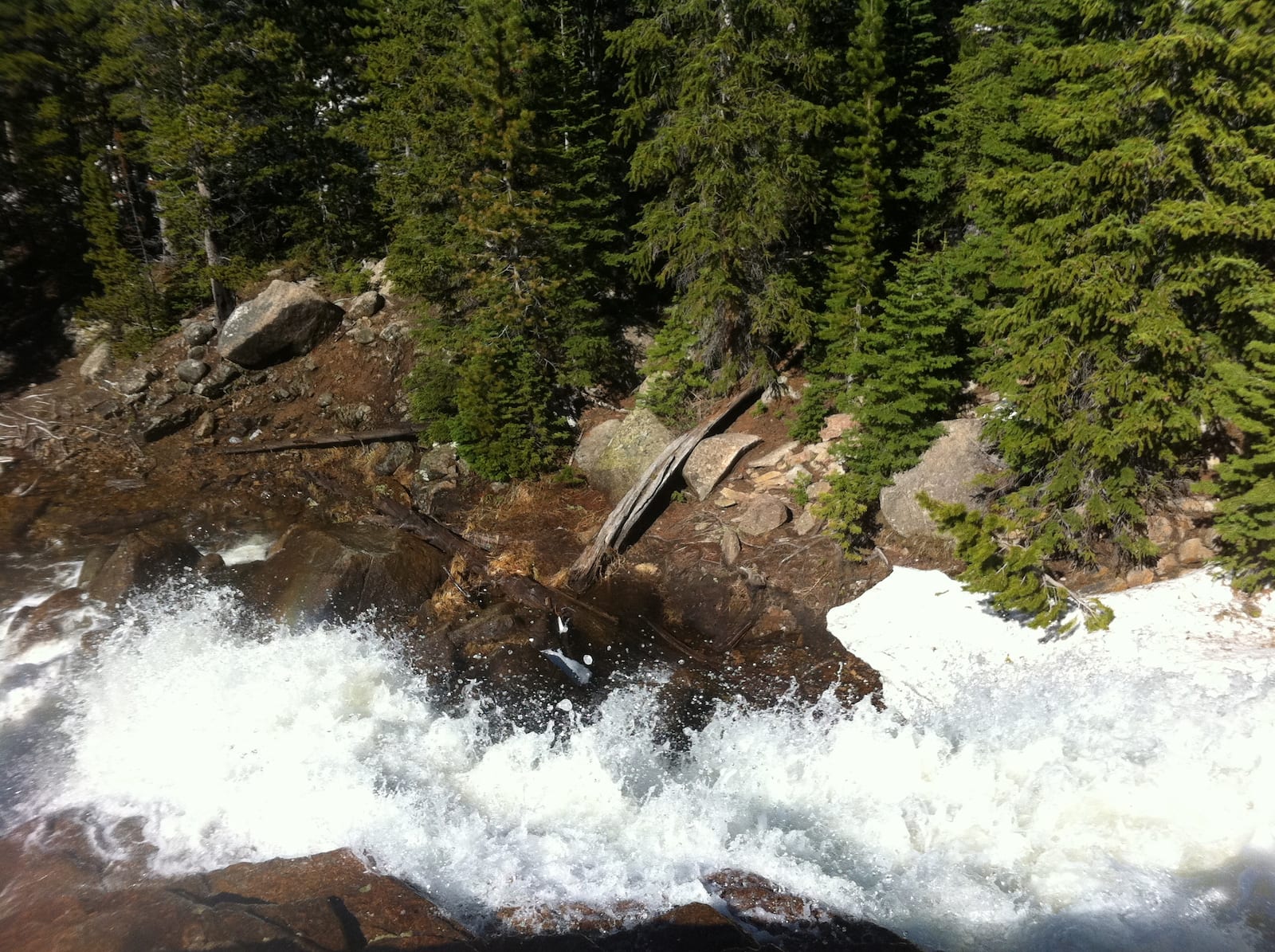 The Denver area has a lot in store for hikers to easily enjoy quality time not from their home base. What can be more adventurous than encountering those afternoon storms rolling in and hurrying ahead with vigor along the trail with bottles of water and sandwiches in tow?
Pick your backpack, put on your sneakers and set out for having an incredible day of hiking near Denver, such as one in Eldorado Canyon State Park in Eldorado Springs, another great destination for alpine hiking trails.