Located on the western edge of the plains, east of Castle Rock, Castlewood Canyon State Park is a favorite among rock climbers and sightseers. It's situated among a diverse ecosystem of grasslands, caprock, shrublands, conifer forests, and riparian areas.
Each environment produces an amazing variety of species. Cherry Creek runs through the park, continuing to sculpt away at Castlewood Canyon. It passes underneath the historic Cherry Creek Bridge. Visitors to the park can also see evidence of the Castlewood Canyon Dam which burst in 1933, flooding downtown Denver.
Hiking, Horseback Riding, and Rock Climbing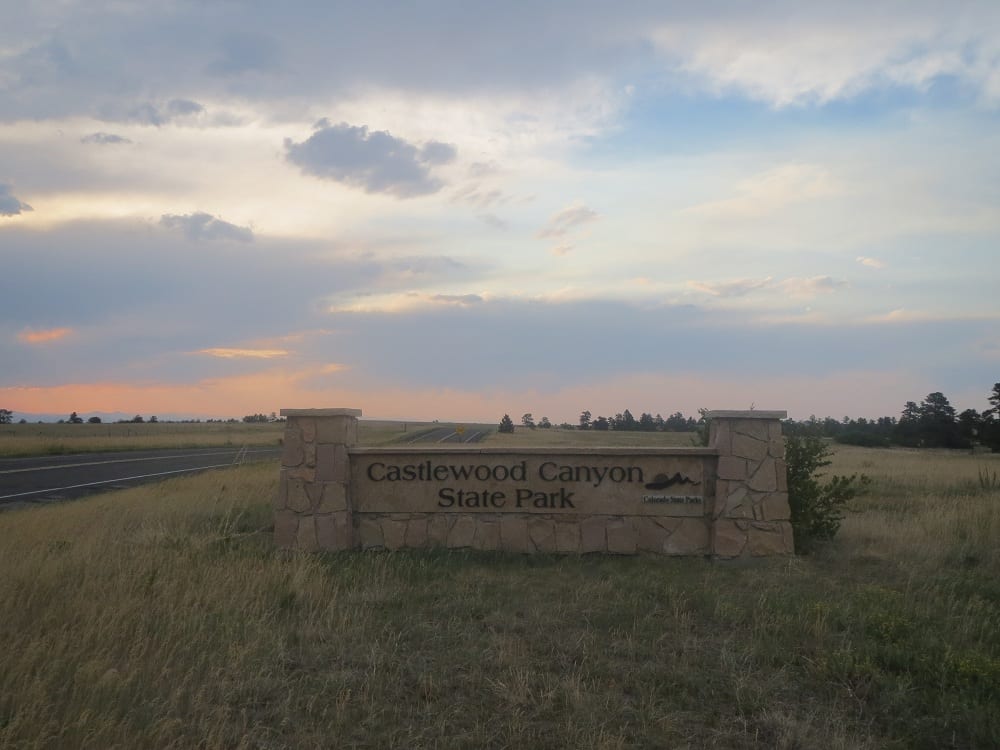 Castlewood Canyon is a Front Range gem secluded to the southwest of Denver. It's situated just east of Castle Rock at the edge of the plains. There are two entrances to the park: east and west.
The west entrance is more common for rock climbing and does not connect via road to the east. The canyon walls in these sections offer climbs as high as 60 feet. The main entrance and visitor center are located on the east side of the park. Hikers of all levels will find enjoyable hikes throughout the park.
Pets are welcome, on-leash, pretty much anywhere in the park except on a select few trails so make sure to check the signs. Rattlesnakes are also common during the summer months so be careful.
Activities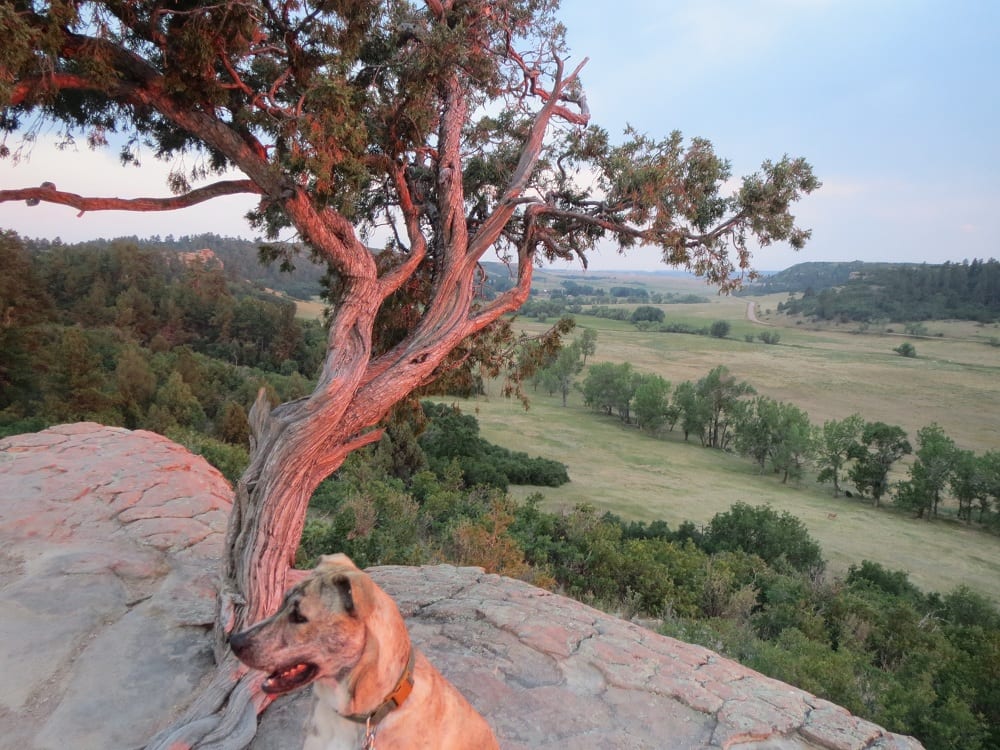 Biking: Not allowed on trails.
Camping: No, day-use only.
Hiking: 13 miles of trails, from paved walks to more difficult paths down to Cherry Creek, along the canyon floor. Pets are allowed on many of the trails, check for signs. Rattlesnakes are fairly common during the summer season, so keep dogs on a short leash and your eyes peeled.
Horseback Riding: There is only 1 mile of trail for horseback riding. They are working on a trail connecting Cherry Creek State Park with Castlewood Canyon.
Picnicking: Individual and group sites available. 30+ picnic sites are first-come, first-serve throughout the park. Call the park to reserve group areas.
Rock Climbing: All skill levels of climbers will find something here on canyon face walls as high as 60 feet. Check with Visitor Center for seasonal closures. A detailed climbing guide is available for $15.
Wildlife: A diverse collection of species exist, from rattlesnakes and black bears to mountain lions and golden eagles. Other animals include cottontail rabbit, coyote, meadow jumping mouse, prairie falcon, red fox, virile crayfish, northern leopard frog, and Woodhouse's toad.
Details
Address: 2989 North State Highway 83, Franktown, CO 80116
Phone: 303-688-5242
Season: Year-round
Hours: Daily | Sunrise – Sunset | Day-Use Only
Fee: Yes, day-use per vehicle
Visitor Center Hours: Daily | 9 am – 5 pm
Size: 2,136 acres
Pets: Yes, on a leash | Check posted signage
Map: Castlewood Canyon (PDF)
Website: cpw.state.co.us/…
Latest in Castlewood Canyon State Park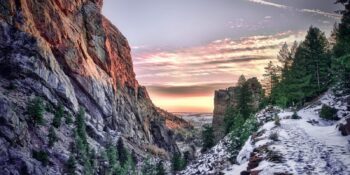 When strolling down 16th Street Mall or sitting in Coors Field, it may feel like you're…