Alberta Falls is one of the most popular hikes within the Rocky Mountain National Park. It's located around 12 miles from downtown Estes Park.
The 30-foot waterfall is dramatic and a wonderful sight to behold. It's best visited in late spring, during the weekday mornings to avoid most foot traffic and see it at its peak. It splashes down into Glacier Creek, which empties in Bear Lake, also in the park.
History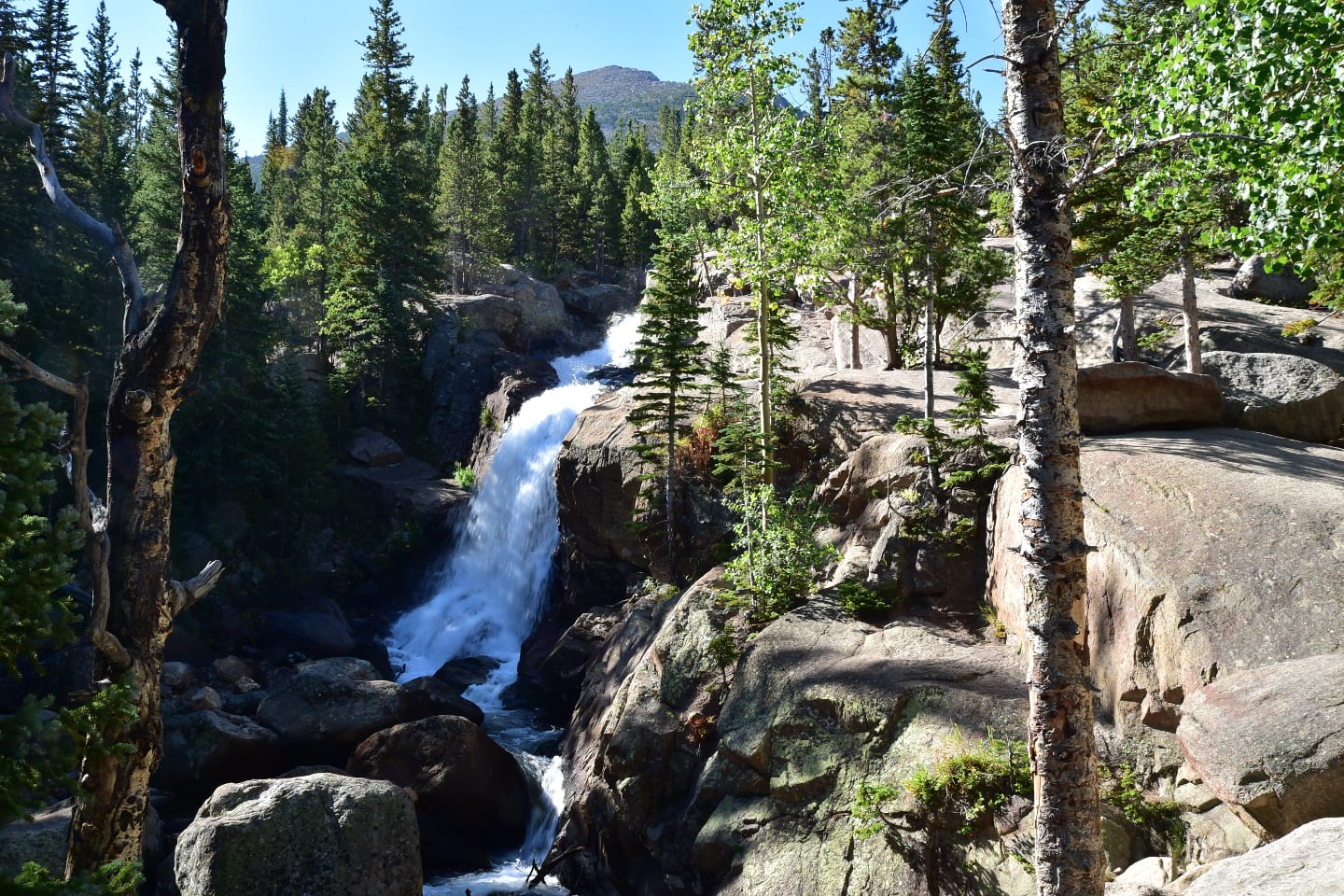 It was named after one of the first settlers of Estes Park, Alberta Sprague. She was the wife of Abner Sprague. He was the first visitor to pay an entrance fee to RMNP in 1939. They first built a lodge in Moraine Park in 1874, which was later used for hunting, fishing and as a guest ranch.
Getting There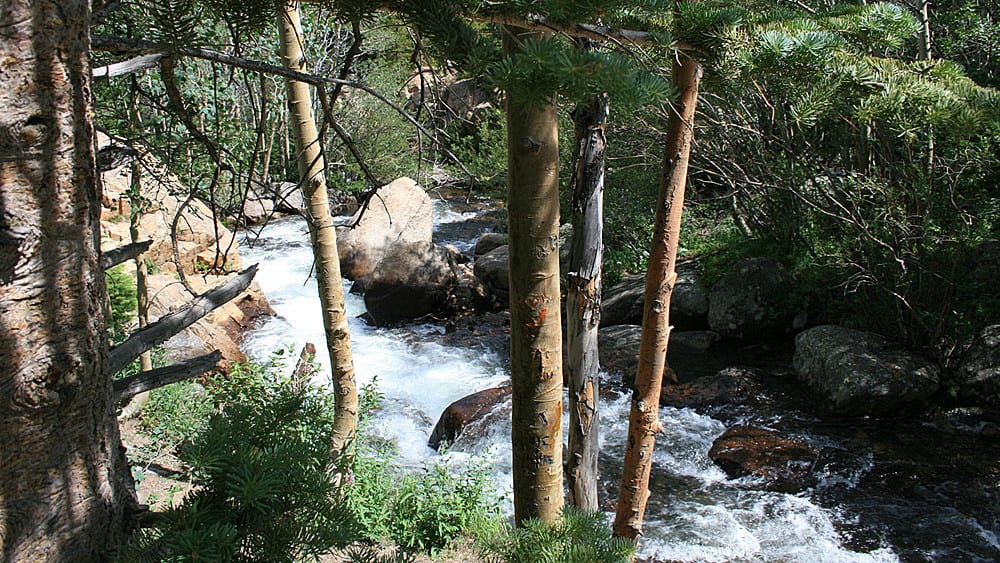 The hike out to Alberta Falls is a brisk 1.7 miles, making it an easy hike for all ages. The elevation gain is only 200 feet. It begins at the Glacier Gorge Trailhead in RMNP.
From Estes Park – Take US 36/Moraine Ave west from Estes Park for 3.6 miles. Make a left on Bear Lake Road and follow for 8.1 miles to reach the Glacier Gorge Trailhead. Since it's a very popular area, it's advised you use the free park shuttle to reach the trailhead during during peak times.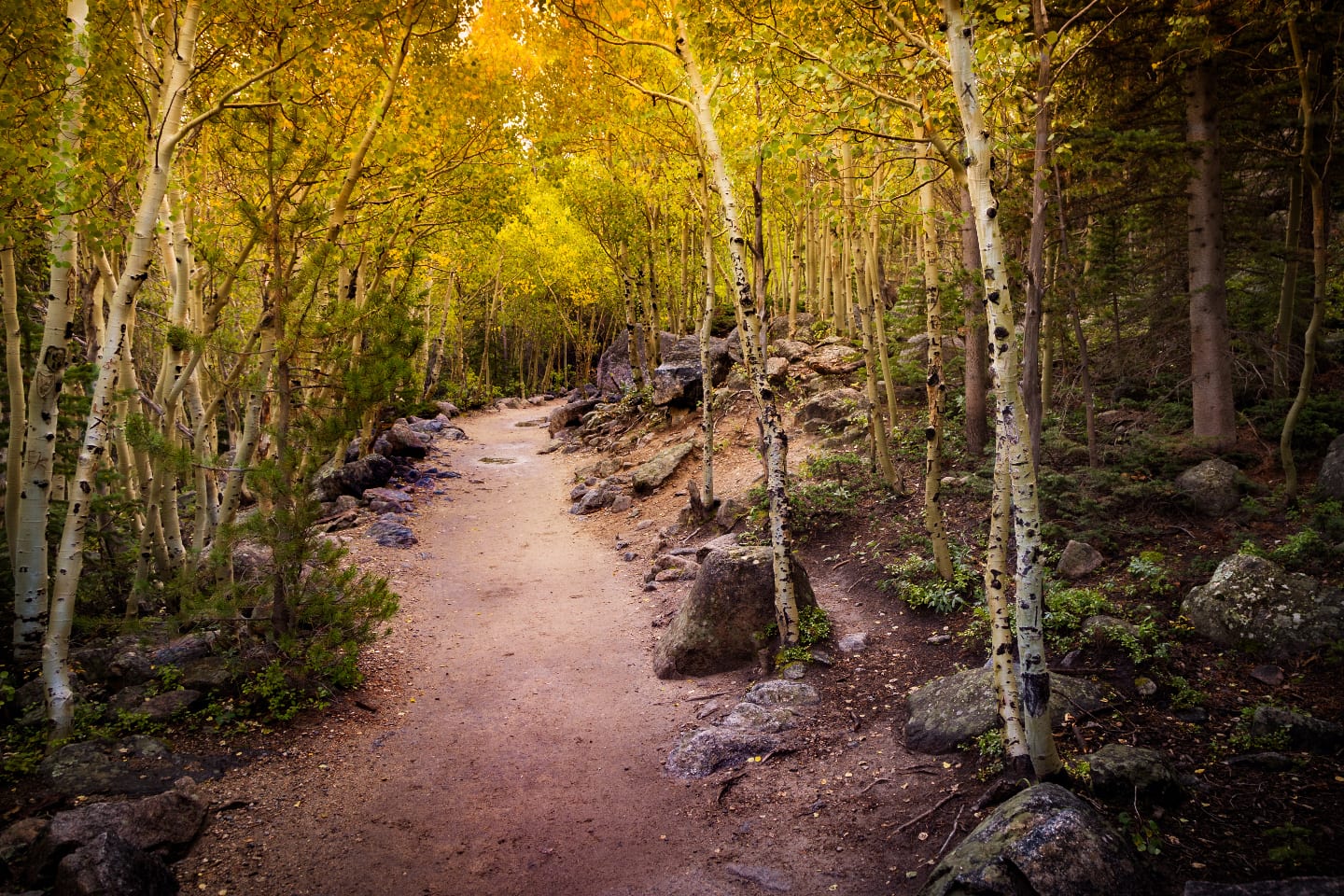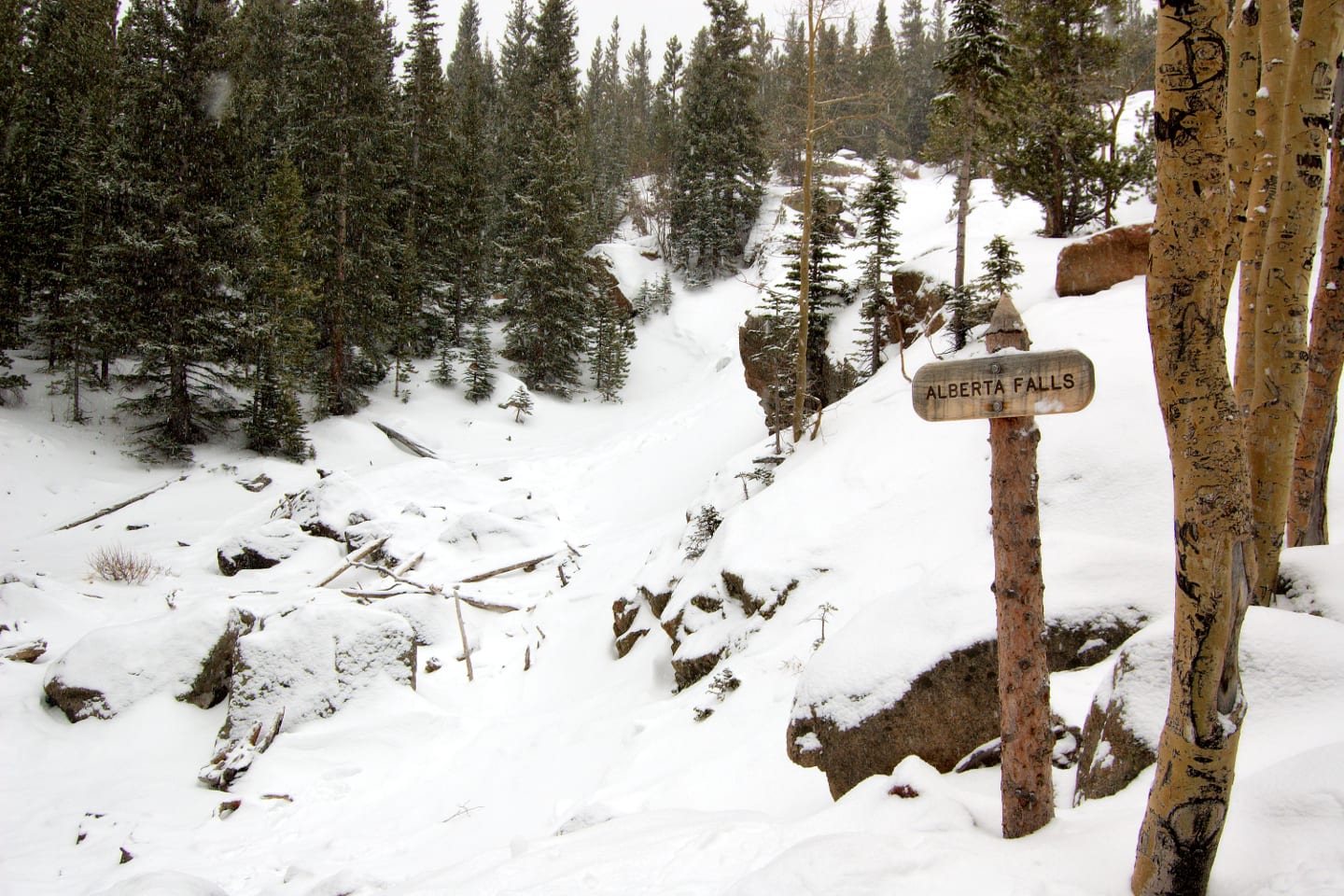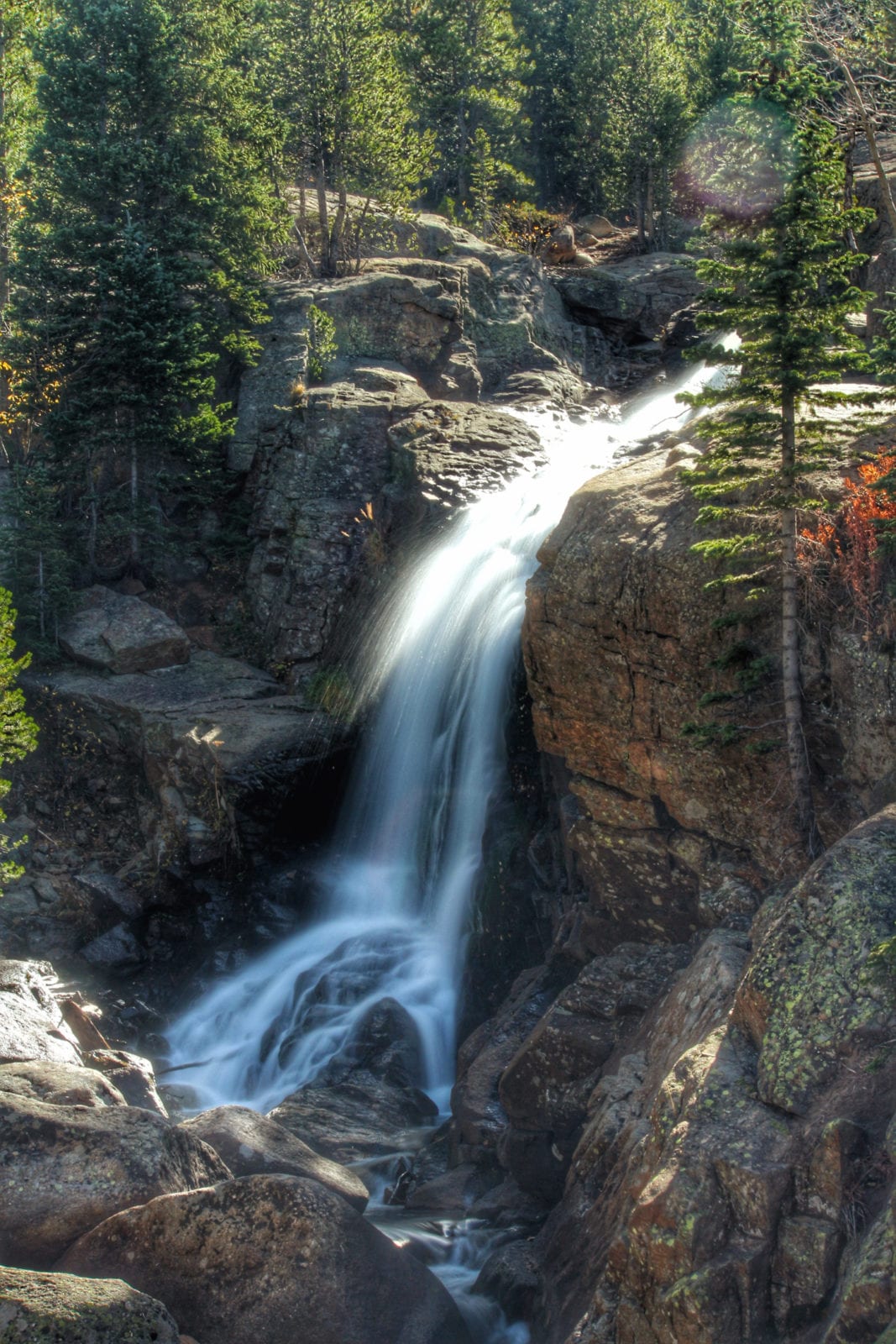 Details
Address: Rocky Mountain National Park, Estes Park
Season: Year round – spring and summer are best
Fee: Entry fee to RMNP
Length: 1.7 miles roundtrip
Popular Posts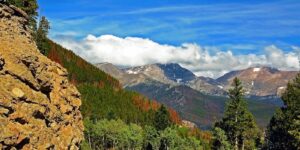 3 Spectacular Beginner Hiking Trails in Colorado – From peaceful nature trails on the front range to stunning alpine loops in the high country, Colorado is loaded with easy going hiking trails in every part of the state. It's also tracked with just as many moderate and…