Estes Park is a picturesque mountain town situated by the eastern entrance of Rocky Mountain National Park. Downtown has several nice blocks of restaurants, shops and lodging.
It's a charming town year round no matter when you visit. The elk are known to take over the streets throughout the year. There is even an Elk Fest held annually in the fall.
Main Attractions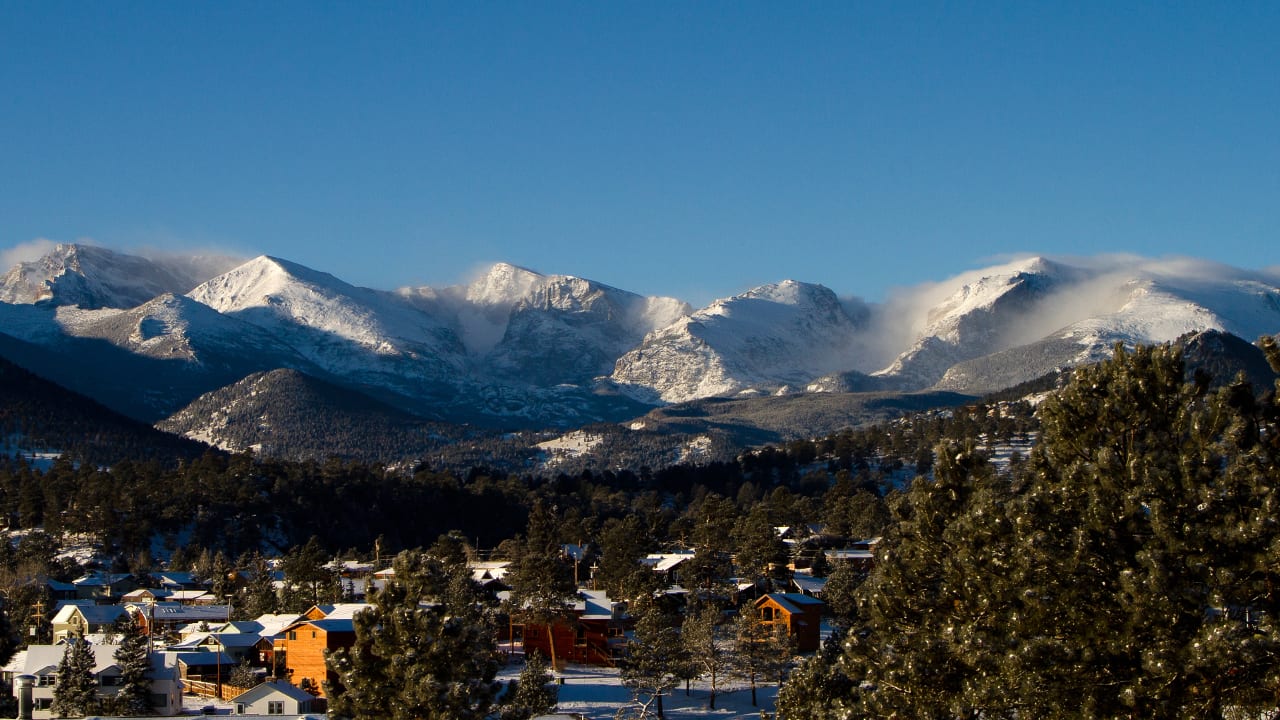 Rocky Mountain National Park – Headquarters of the park is located in Estes Park. This scenic park has everything in terms of recreation, from hiking and fishing to camping and biking.
Lake Estes – A beautiful alpine lake at the edge of town. Lake Estes is open to wake-less boating and fishing. There is a sandy beach which allow wading in the water, but no swimming.
Lake Estes Marina – Boat rentals including a 1-passenger kayak and 9-passenger pontoon boat. Open May to October. 1770 Big Thompson Ave
Stanley Hotel – Stay the night at the spooky Stanley Hotel​. This historic hotel was built in 1909 and was the inspiration for Stephen King's The Shining.
Recreation
Camping:
Rocky Mountain National Park has five drive in campgrounds. The Moraine Park Campground has 245 sites and is only ten minutes from downtown Estes Park.
Campgrounds and primitive campsites can be found in the surrounding Roosevelt National Forest.
Fishing​:
Lake Estes is the closest bet, located right in town. Ice fishing is common in the winter. Open to bait, flies and lures.
Rocky Mountain National Park has many lakes within in, but not all contain fish. If it's too cold for too much of the year, the fish won't last. Only about 1/3, or 48 of the 156 lakes have reproducing populations of fish. Some lakes are stocked.
Accommodations
Hotels:
Special Events
Jan – Estes Park Winter Festival – Held every winter over the Martin Luther King Jr holiday weekend, the town gathers in downtown Estes for beer, chili and music!
May – Estes Park Duck Race Festival – Charity rubber duck down Fall River in early May.
Jun – Scandinavian Midsummer Festival – three days honoring the summer solstice in June. Expect Scandinavian, think Denmark, Sweden and Norway, music, dancing and food.
Aug – Handmade In Colorado Expo – Weekend of local Colorado artists selling their crafts in Bond Park, held in late August.
Sep – Longs Peak Scottish-Irish Highland Festival – Four day celebration with Celtic bands, Irish and Highland dancers, bagpipes, dogs, jousting and a parade thru downtown Estes, held in early September.
Sep – Elk Fest – Come fall, the bull elk's breeding call can be heard from afar. Celebrate the annual elk rut at Bond​ Park, held late September. Events include bugling contests, educational exhibits, elk seminars, a Mountain Mountain Rendezvous, Native American music, dance and storytelling. Bus tours dispatch around 5pm to the best elk viewing spots. Food and art vendors sell elk cuisine and elk-ivory jewelry.
Activities near Estes Park
ATV/Jeep/Snowmobile Rentals:
Federal Lands:
Railroads:
Scenic Drives:
State Parks:
Towns:
Trending in Estes Park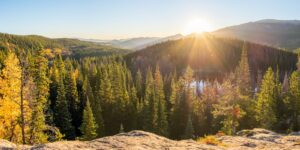 10 Easy, Moderate & Difficult Estes Park Day Hikes – As the gateway to Rocky Mountain National Park, Estes Park offers plenty of opportunities to enjoy the outdoors. Hit the trails this summer and discover these top Estes Park hikes, rated from easy to…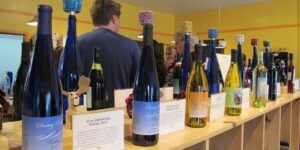 It's Wine Time In Estes Park – Just a glance outside gives a stunning view of the Rockies. Massive, stony giants loom in the distance, and elk meander along the streets just ahead. It's the perfect place to sit back, enjoy some gourmet cheese and sip generously on…