Estes Park is a picturesque mountain town situated by the eastern entrance of Rocky Mountain National Park. Downtown has several blocks of restaurants, shops, and lodging. It's located less than an hour and a half from Denver, and even closer to the northern front-range towns of Loveland and Fort Collins.
It's a charming town no matter the season you visit. The elk are known to take over the streets throughout the year, and there is even an Elk Fest held annually in the fall.  Estes Park sits at an elevation of 7,522 feet in Larimer County. In 2020 it recorded a population of 6,504 residents.
History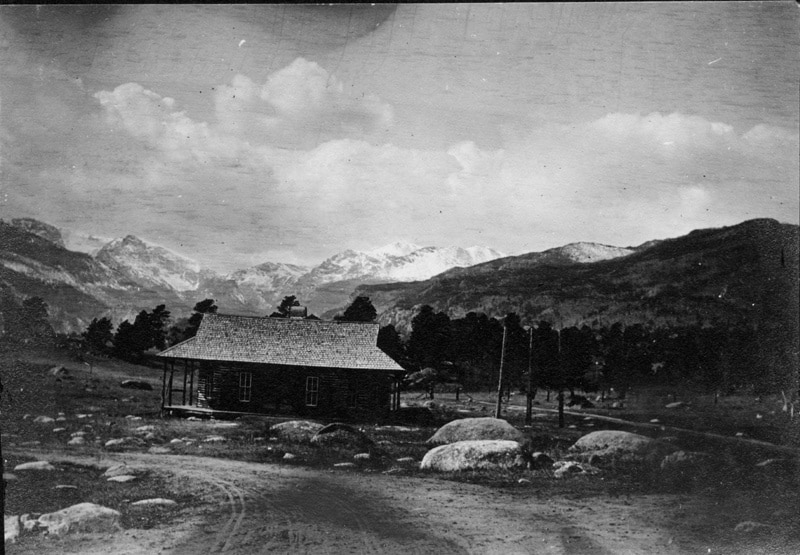 After many groups of Native peoples occupied the land for centuries, white settlers began trickling into the picturesque area in the late 1700s. A local newspaper writer was attempting to hike Longs Peak with a small group of people, and when they ultimately failed they found shelter with the first residents of the upland valley, Joel and Patsy Estes.
The writer published an article and mentioned the hospitable hosts' home as being in "Estes Park" and the name stuck around even after they left. Many pioneer families continued to move to the community for ranching but soon found there was more money in hosting summer visitors.
Estes Park was platted in 1905, and much of the construction in town was done by the residents themselves. They even united to create a national park, and by 1915 Rocky Mountain National Park was established. Official incorporation of the town happened 2 years later in 1917.
Main Attractions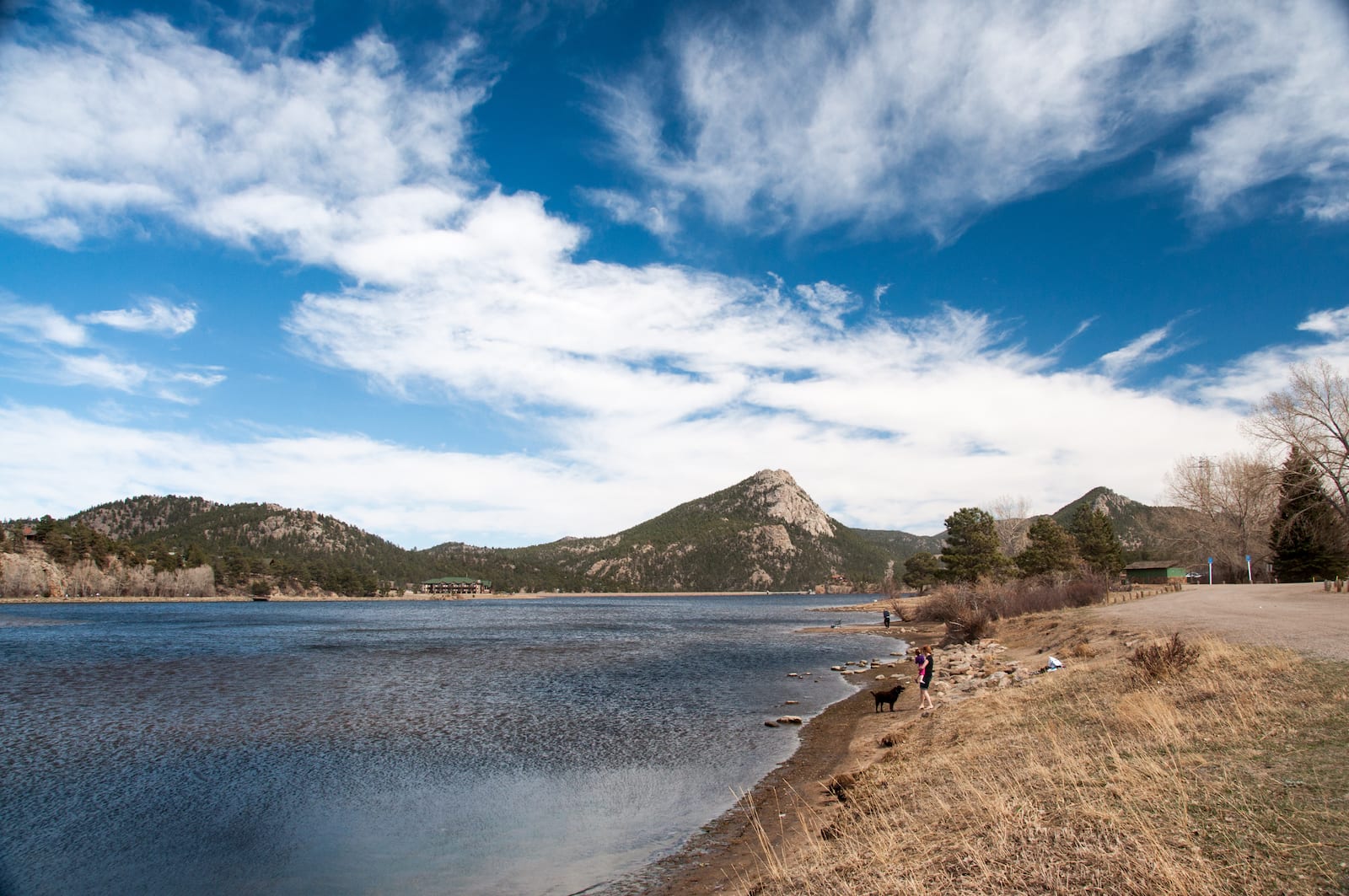 Rocky Mountain National Park – The headquarters of the park is located in Estes Park. This picturesque national park has everything in terms of recreation, from hiking and fishing to camping and biking. Take a scenic drive over to Grand Lake on the opposite side of the Continental Divide and RMNP via Trail Ridge Road.
Lake Estes – A beautiful alpine lake at the edge of town. Lake Estes is open to wake-less boating and fishing. There is a sandy beach that allows wading in the water, but no swimming.
Lake Estes Marina – Boat rentals include a 1-passenger kayak and a 9-passenger pontoon boat. Open May to October at 1770 Big Thompson Avenue.
Stanley Hotel – Stay the night at the spooky Stanley Hotel. This historic accommodation was built in 1909 and was the inspiration for Stephen King's The Shining. It's an upscale 4-star hotel, so expect a bit of luxury with your haunting.
YMCA of the Rockies – This is one of the best-kept secrets in Estes Park. It's full of outdoor adventure, from hiking and fly fishing to a thrilling challenge course and disc golf.
There are a variety of lodging options to accommodate all travelers and budgets. Choose from a cabin, larger family house rental, or opt for a hotel or hostel-style room. You'll be well-fed with a variety of dining options on-site.
Read about the top things to do in Estes Park.
Recreation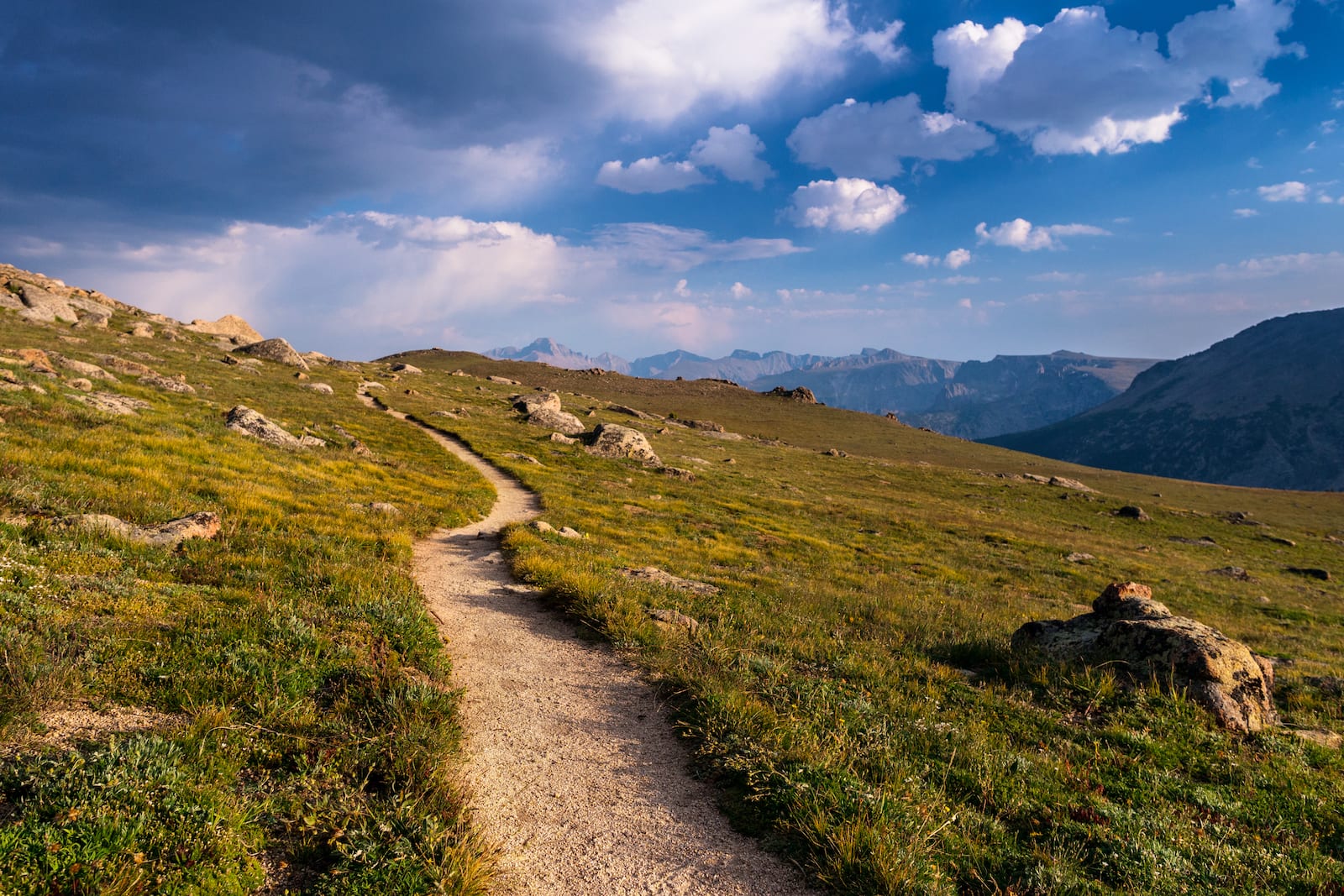 Camping –
Rocky Mountain National Park has five drive-in campgrounds. The Moraine Park Campground has 245 sites and is only ten minutes from downtown Estes Park.
Campgrounds and primitive campsites can be found in the surrounding Roosevelt National Forest.
Read about the camping near Estes Park and RMNP.
Fishing​ –
Lake Estes is the closest bet, located right in town. Ice fishing is common in the winter. Open to bait, flies, and lures.
Rocky Mountain National Park has many lakes within it, but not all contain fish. If it's too cold for much of the year, so the fish won't last. Only about 1/3, or 48 of the 156 lakes have reproducing populations of fish. Some lakes are stocked.
Hiking –
Although you'll pay for a day (or annual) pass, Rocky Mountain National Park is far worth the price of admission. There is recreation galore, especially for hikers of all levels. There are numerous waterfalls within the park, some very short hikes, and some longer backpacking routes.
Read about the hiking trails near Estes Park.
Accommodations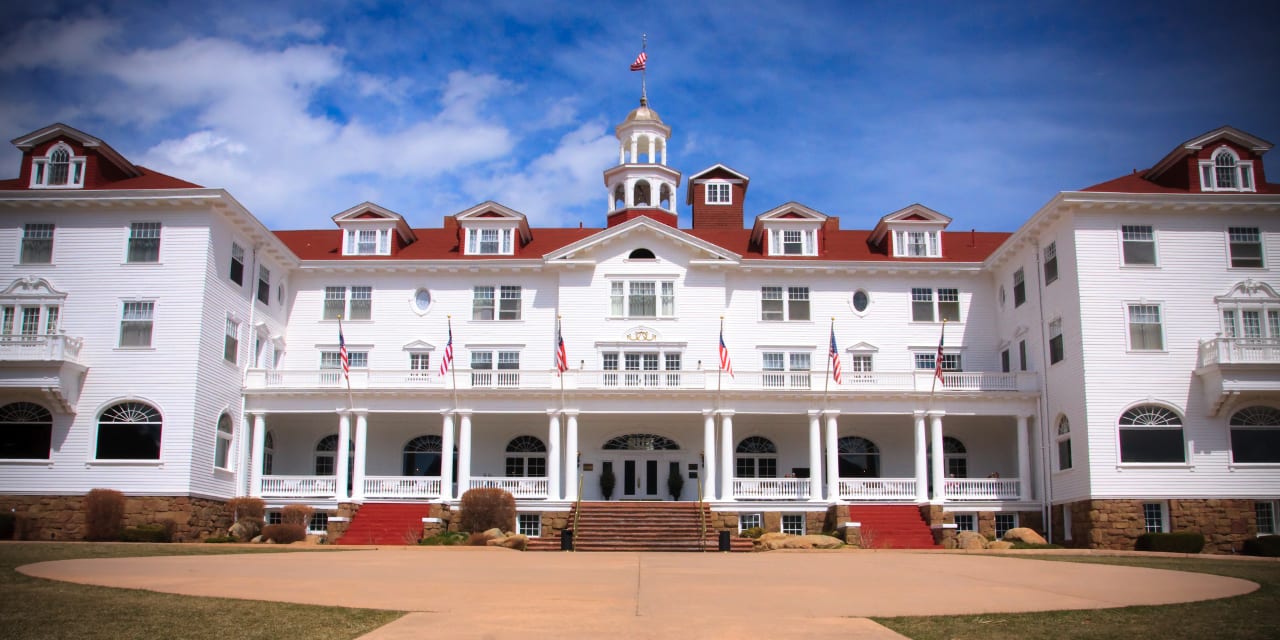 This section contains referral links. If you click through and take action, we may receive a commission, at no additional cost to you. 
Stanley Hotel – Historic 4-star hotel that was the inspiration for The Shining movie. Some say it's haunted. Do you dare stay at the most famous hotel in town?
Wind River Ranch – Christian dude ranch open from late May to mid-October. They offer an all-inclusive experience with room, board, and endless family-fun activities.
Woodlands on Fall River – If you're looking for a stay with more amenities, the options at Woodlands are great. Each room has a sitting area, a wood-burning fireplace, and a full kitchen. It also sits on a private stretch of river that visitors can fish on.
Seven Keys Lodge – Historic Estes property that first opened at the Baldpate Inn in 1917. Rent one of its twelve inn rooms or four unique cottages, open seasonally during summertime.
Read about the best hotels in Estes Park and consider the most luxurious hotels in Estes Park as well.
If you want more of an escape into nature, discover the cabins to rent near Fort Collins, Red Feather Lakes, and Estes Park.
Dining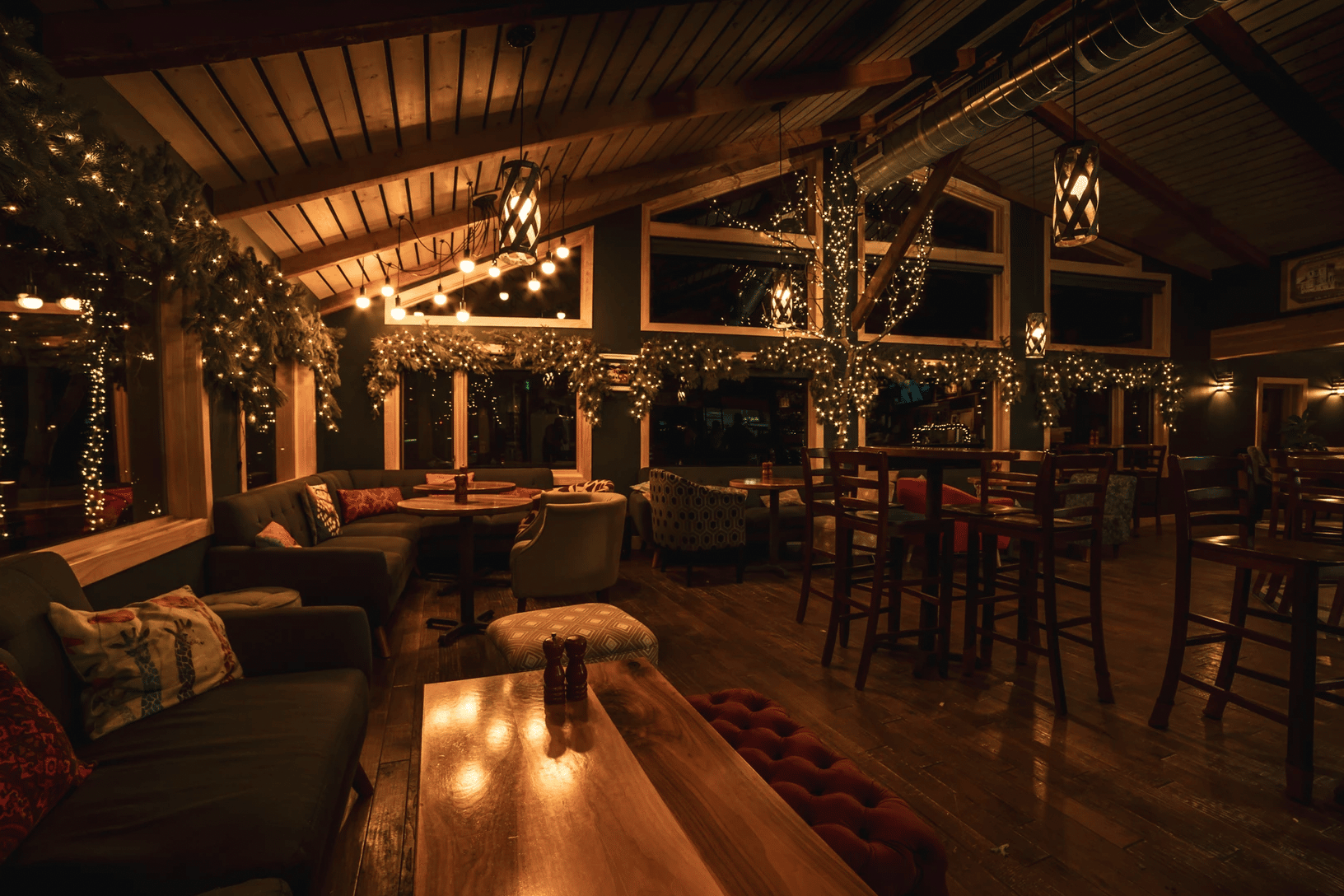 Bird & Jim – With ingredients sourced from around the Front Range area, this cafe serves up unique dishes that rotate with the season.
Sweet Basilico Cafe – Fill up on hearty pasta and pizza dishes at this Italian spot. The service is friendly and the portions are large so it is a great place to refuel.
La Cocina de Mama – A cozy locally owned Mexican spot for authentic dishes and an all-day breakfast.
Read about the top bars in Estes Park.
Special Events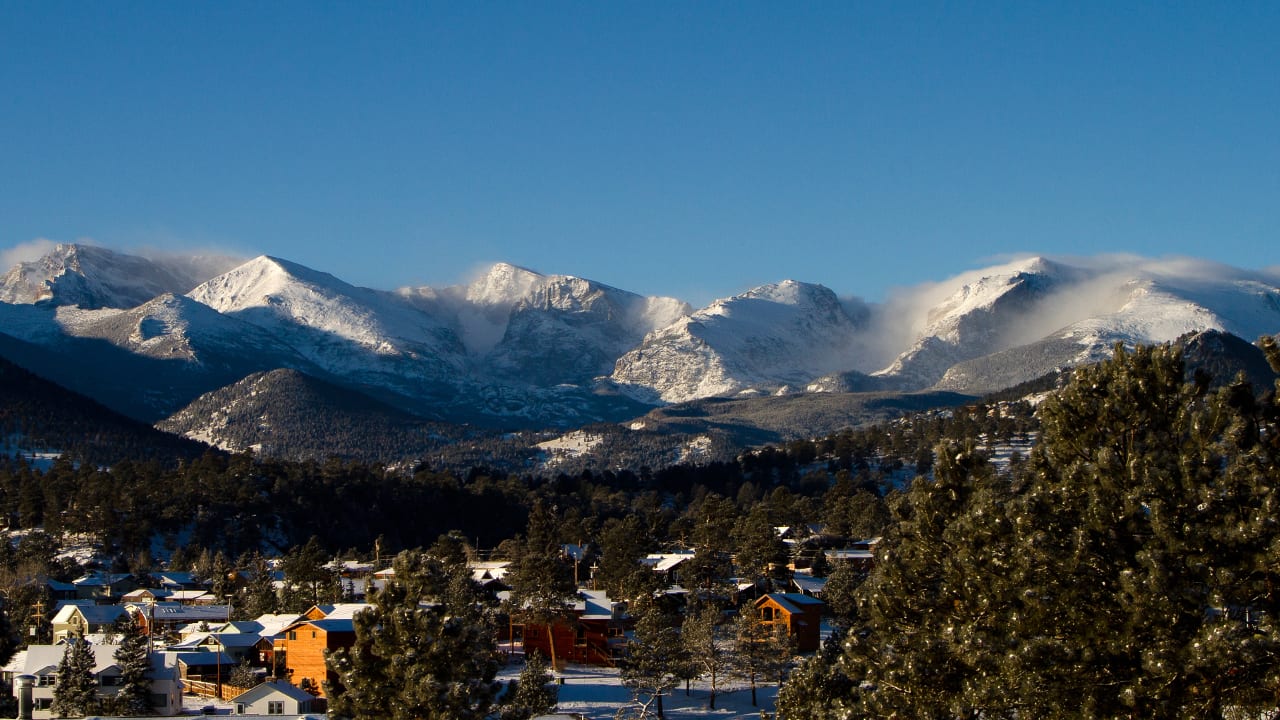 Jan – Estes Park Winter Festival – Held every winter over the Martin Luther King Jr holiday weekend, the town gathers in downtown Estes for cold beer, warm chili, and great music.
May – Estes Park Duck Race Festival – Place your bets on the most promising rubber ducks as they make their way down Fall River. Other activities and food vendors will be at the festival for a full day of fun.
Jun – Scandinavian Midsummer Festival – Three days honoring the summer solstice in June. Expect cultural influence from Scandinavian countries with music, dancing and food.
Aug – No Barriers Summit & What's Your Everest – A multi-day event with inspirational speakers, adaptive activities, and entertainment, as well as multiple hiking courses to choose from that, that aims to bring people of all abilities together
Aug – Handmade In Colorado Expo – Busy weekend of local Colorado artists selling their crafts in Bond Park, held in late August.
Sep – Longs Peak Scottish-Irish Highland Festival – Four-day celebration with Celtic bands, Irish and Highland dancers, bagpipes, dogs, jousting, and a parade through downtown Estes, held in early September.
Sep – Elk Fest – Come fall, the bull elk's breeding call can be heard from afar. Celebrate the annual elk rut at Bond​ Park, held in late September. Events include bugling contests, educational exhibits, elk seminars, a Mountain Rendezvous, Native American music, elk viewing, and storytelling.
Read about the top events in Estes Park.
Activities near Estes Park
Amusement:
ATV/Jeep/Snowmobile Rentals:
Dude Ranches:
Escape Rooms:
Federal Lands:
Ghost Towns:
Ice Skating: 
Landmarks:
Performing Arts:
Public Parks:
Railroads:
Rock Climbing:
Scenic Drives:
State Parks:
Towns:
Transportation:
Whitewater Rafting:
Latest in Estes Park