Windsor is a mid-sized city with a small-town feel, nicely situated between Fort Collins and Loveland on the east side of I-25. With sweeping views of the Rockies, plenty of green space, and lots of local businesses to explore, there is something for everyone in this Colorado community.
Almost 60 miles north of Denver in both Larimer and Weld Counties, Windsor resides at 4,797 feet and is made up of gently rolling prairie land. The population in 2020 was estimated at 32,716, showing rapid growth in the last decade. The town was officially incorporated in 1890 and has been thriving ever since.
History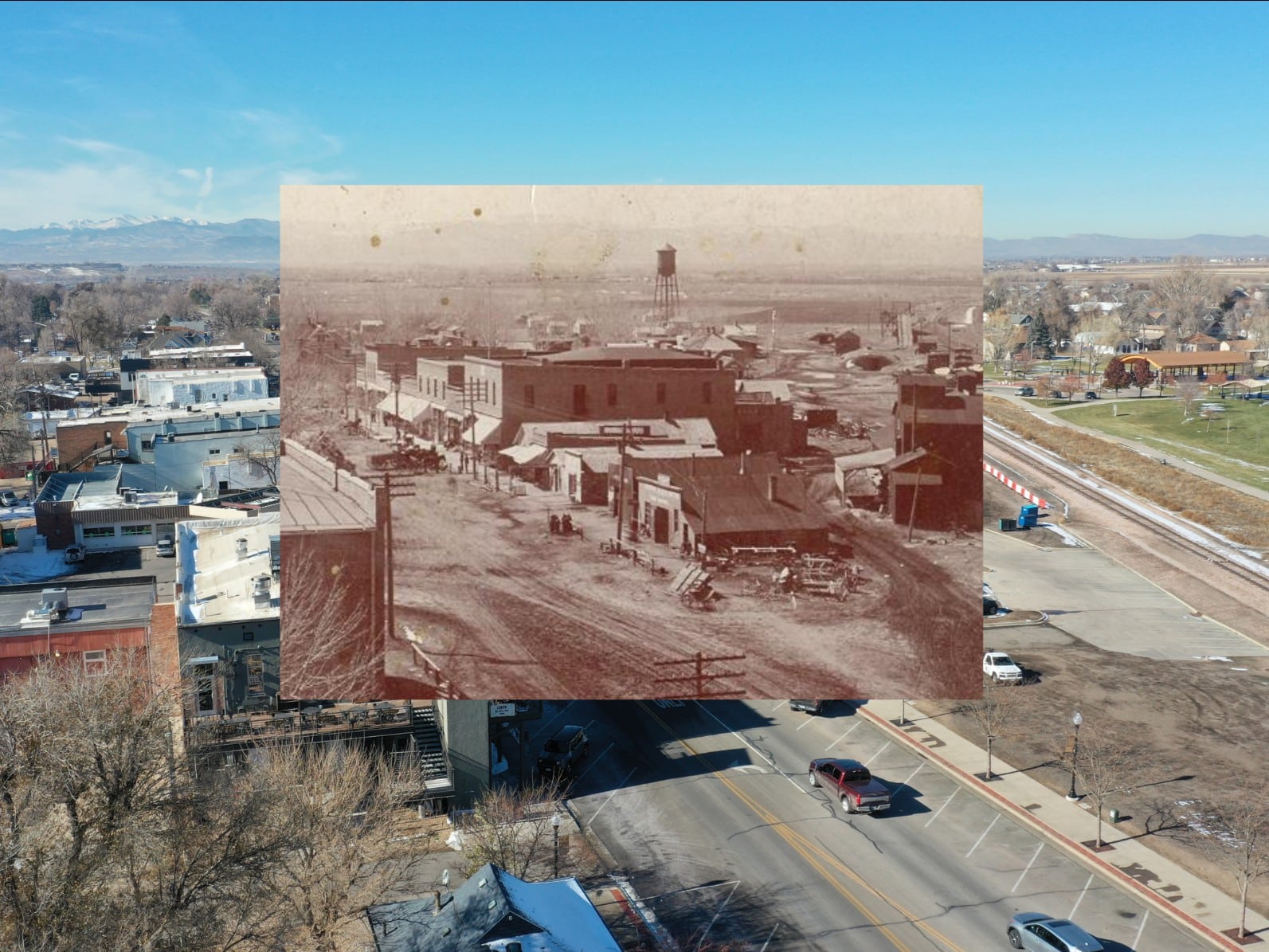 Evidence from archeological findings indicates people have been living on the land of Windsor since 800 BC. There was also a lot of bison, evidenced by the dedicated Kaplan-Hoover Bison Kill Site. In more modern times, Windsor's history can be traced back to a small structure that served as a resting point halfway between Greeley and Fort Collins in the 1870s.
Once the Great Salt Lake and Pacific Railroad was constructed between the towns, the existing halfway house wasn't really needed. Nonetheless, it thrived as a saloon. Eventually, the rail line brought sugar beet farming into the area, a popular crop in the surrounding region at the time. The growing industry attracted large migrant families to support harvesting and processing, creating the foundation for Windsor's population growth.
By 1903, the town had a commercialized downtown area complete with telephone poles and a handful of businesses. Electricity came in 1909 and supported Windsor's newly operating hospital, opera house, schoolhouses, and town hall. The Great Western Sugar Company was one of, if not the, main employer in town.
The sugar beet industry came to a close in the 1960s, and many green industries replaced it. Windmill blades and ethanol are produced in town now, and there is a large recycling facility. The population has continued to grow but the community still maintains its classic, small-town feel today.
Main Attractions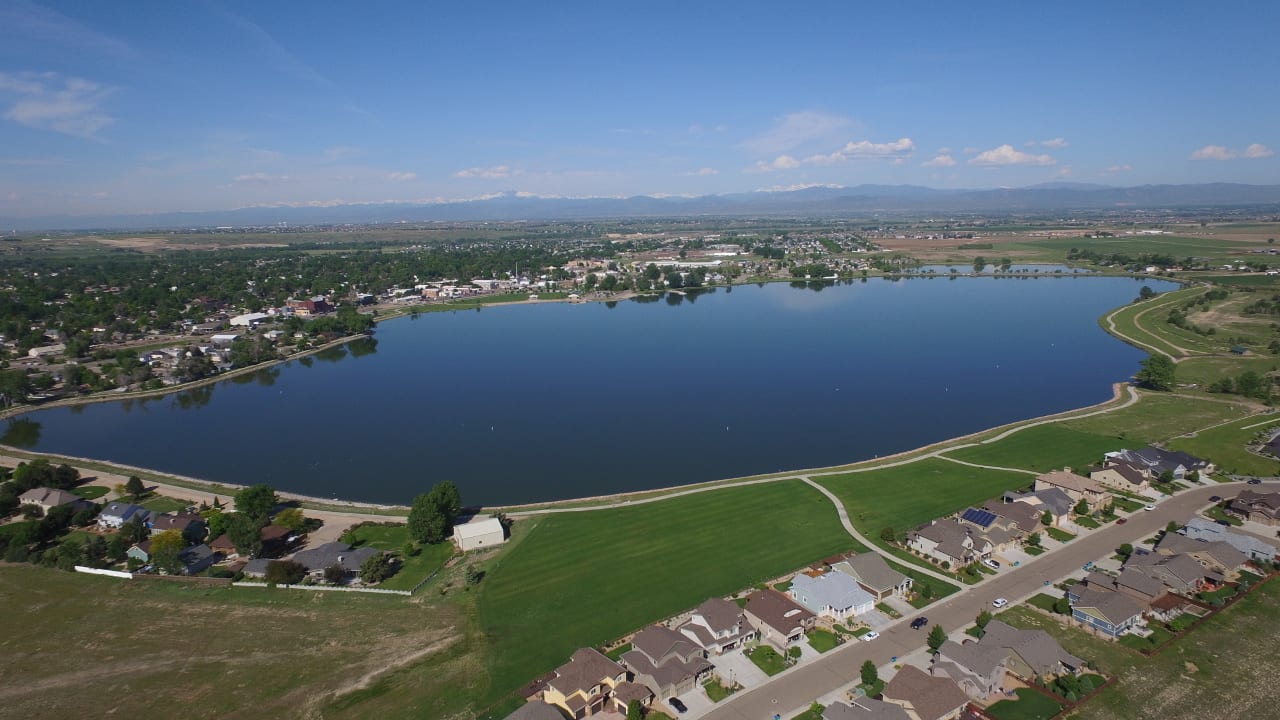 Windsor Lake – A large swimming lake open for fishing, boating, swimming, and any other aquatic recreation you might fancy all for free. The popular Boardwalk Park hosts a variety of summer concerts in its lakeside amphitheater and there is a playground, dog park, and several picnic areas to enjoy. You'll also find a paved walking trail that loops around the lake.
Golf Courses – Somehow there are 4 high-quality golf courses that fit into the town, all offering a unique experience for visitors. From the newly opened rustic-themed Raindance course to the classic public Highland Meadows, every golfer will be able to find the perfect fit for a day on the green.
Recreation
Camping –
Boyd Lake State Park has 140 paved pull-thru campsites that can accommodate RVs up to 40 feet in length. Each site features a grill and picnic table and there are three shower houses, a playground, and laundry facilities scattered around the campground.
Rocky Mountain View RV Park is a newly built pet-friendly park on the western side of Greeley, a short drive from Windsor. Enjoy a spacious shower house, coin laundry, and a large clubhouse with floor-to-ceiling windows for views of the Rocky Mountains. There are 52 full-hookup, back-in spots each with a concrete patio and picnic table.
Fishing –
Boyd Lake State Park has 1,700 acres of water, great for catching white bass, walleye, and gizzard shad. Boats are allowed on the water seasonally, and there is a marina if you would like to rent one or restock your fishing supplies.
Windsor Lake is not the most abundant fishing spot, but it's convenient and spacious. Take a walk on the 2.25 mile loop that goes around the lake and find a quiet spot to cast your line, as long as there is no ice present.
Timnath Reservoir is free to Timnath residents for fishing and surface use, and non-residents can purchase a day-use pass with proof of a valid fishing license. Bluegill, largemouth bass, and crappie are frequently caught.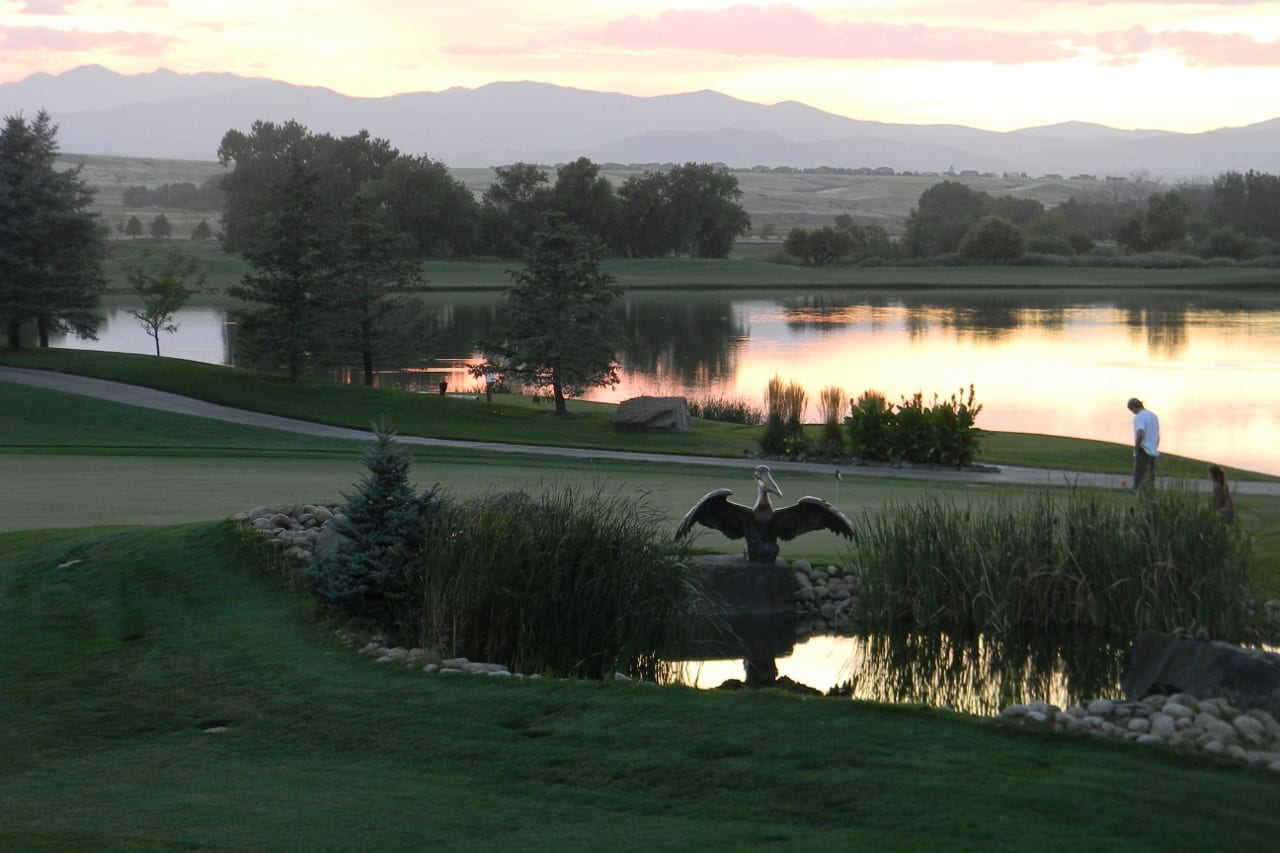 Golfing –
Highland Meadows Golf Course is an 18-hole course that hosts an annual PGA Tour Qualifier tournament. There are 18 holes and a lively tavern to relax at in between rounds.
Pelican Lakes Resort & Golf surprisingly has the most shoreline of any course in the United States because of its various lakes and ponds. There are 27 holes, suitable for all levels of golfers. Choose between Pelican Lakes, the full 18 holes, or Pelican Falls which is just only 9.
Raindance National Resort & Golf is Pelican Lakes' sister course, located just down the street. The course covers 8,400 yards with 18 holes within the high plains. They also have the largest putting green in the state, measuring a whopping 61,500 square feet.
Ptarmigan Country Club is a championship golf course with 5 sets of tees, designed by Jack Nicklaus. There is a great pro shop with knowledgeable staff, several clubs geared toward different age ranges and genders, and even lessons if you want to better your game.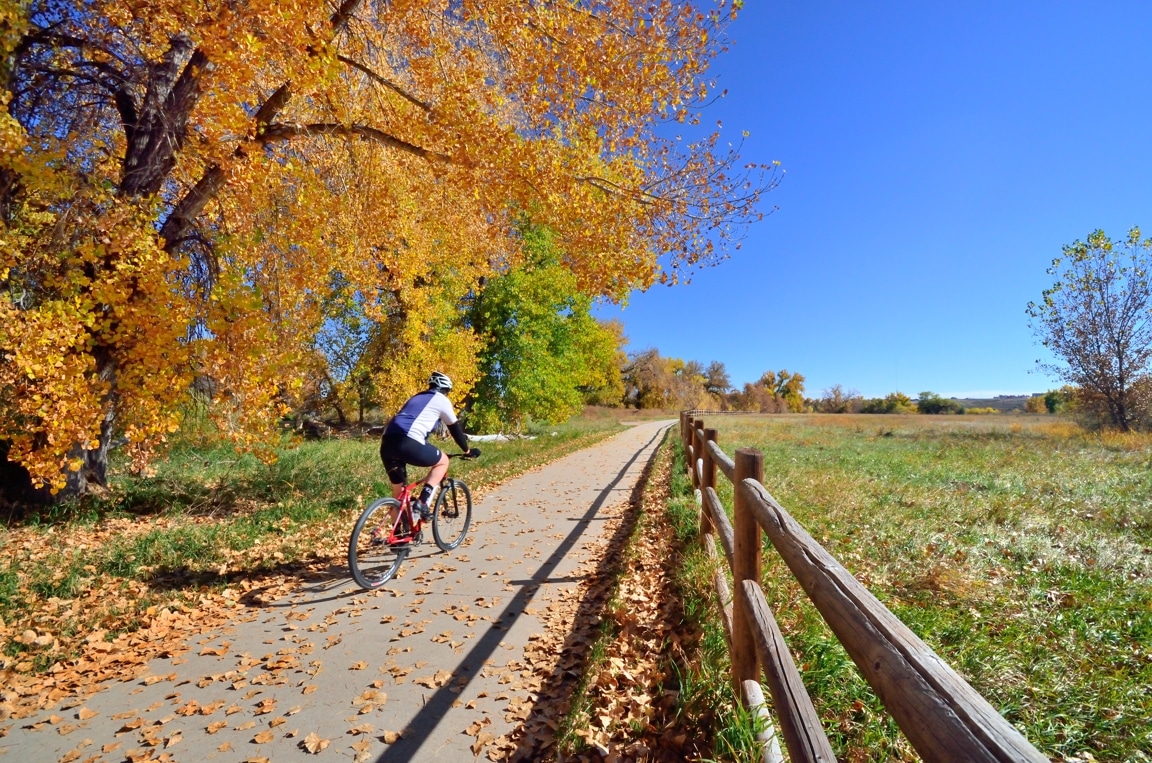 Hiking –
Frank State Wildlife Area trailhead provides access to the longer Poudre River trail, which is a 21-mile paved multi-use trail connecting Windsor to Greeley. The portion that enters Frank SWA is notoriously beautiful, with several ponds and spots for birdwatching.
Fossil Creek Reservoir Natural Area has a beautiful reservoir set within peaceful rolling prairie land. There are 3 short (under 1 mile) trails leading to wildlife viewing areas.
Boyd Lake State Park has a variety of trail options that are all interconnected with Loveland's larger community trail system. Choose to wander along the shoreline or through the forest, and guests are even able to cross-country ski the trails when winter conditions permit.
Accommodations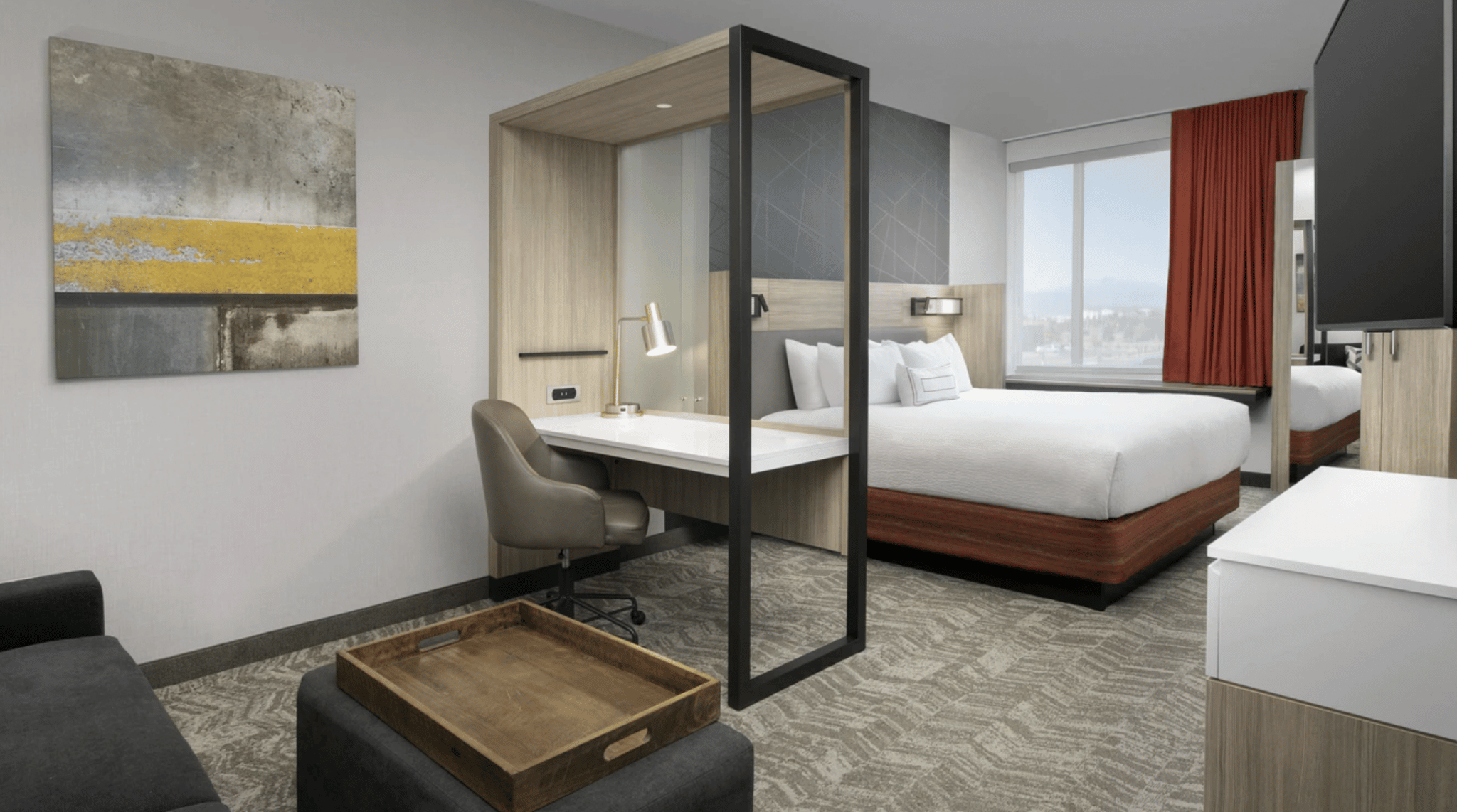 This section contains referral links. If you click through and take action, we may receive a commission, at no additional cost to you.
Super 8 by Wyndham – A pretty straightforward, no-frills type of hotel with a convenient location and affordable prices. Choose between single king and queen rooms as well as double queens or opt for a king studio complete with a large jacuzzi tub. Every stay includes a complimentary light breakfast to start your day off right.
Springhill Suites by Marriott – Every room in this newly renovated accommodation is a suite, either with one king or two queen beds. Enjoy a spacious sitting area and dedicated work space in each room as well as an indoor pool, fitness center, and hot breakfast buffet.
Embassy Suites by Hilton – This convention center hotel also includes a spa and restaurant, so you have everything you need for a relaxing weekend all in one place. Room options include standard king or queen, multi-room suites, and an executive suite with 2 bathrooms. The property also offers accessible rooms and is pet-friendly.
Read about the best hotels in Windsor.
Located about equal distance between these two cities, both the hotels in Fort Collins and accommodations in Loveland make terrific bases for staying close to Windsor.
Dining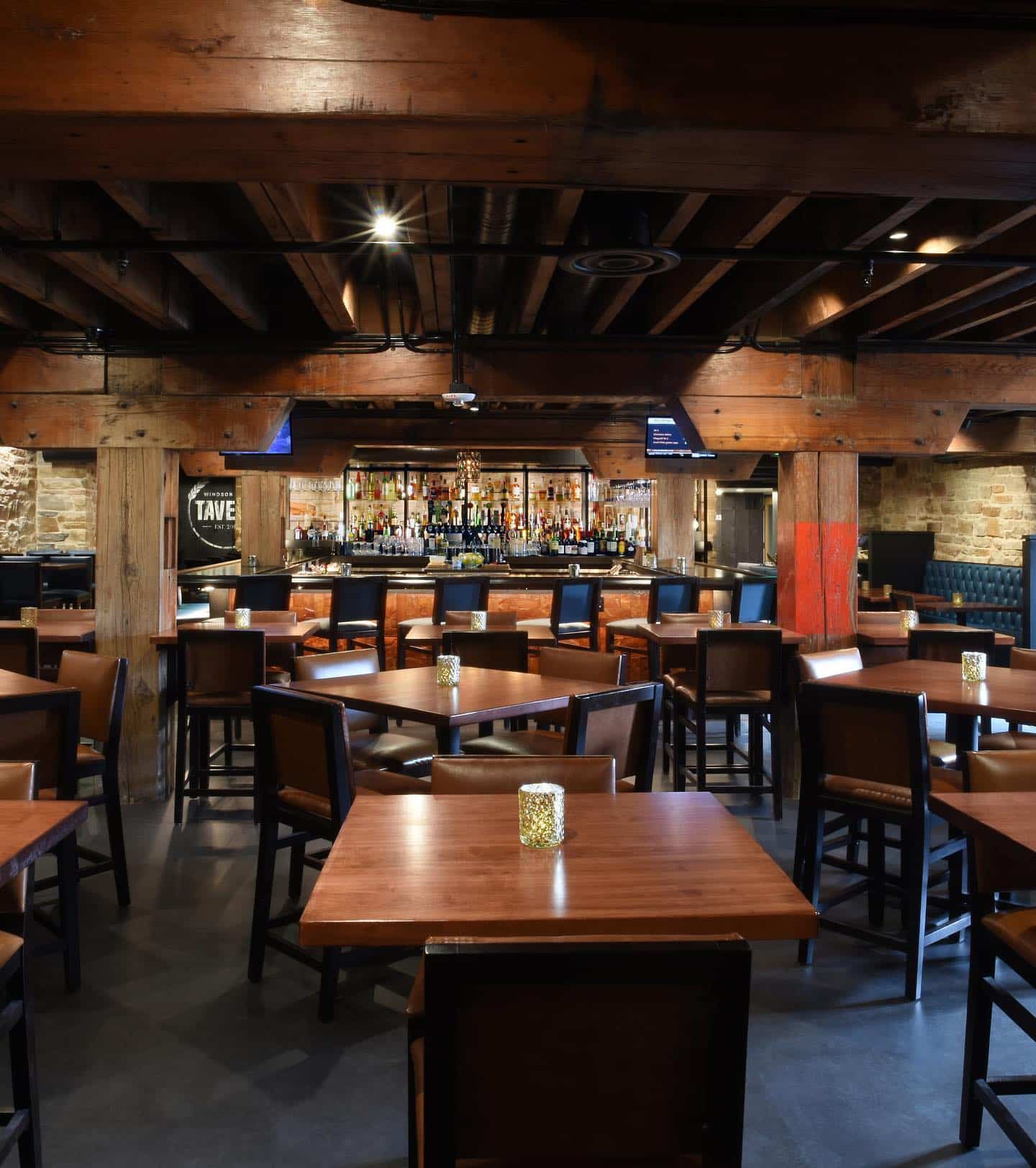 Windsor Mill Tavern –  A beautiful spot tucked away in the basement of a historic mill, this tavern has a little bit of everything. Serving brunch, hearty lunches, dinners, and thoughtfully crafted cocktails, be sure to stop by here for a meal in Windsor.
Windsor Lake Coffee – Imagine a combination between a retro soda fountain and a coffee shop… that's what Windsor Lake Coffee embodies. With smooth espresso drinks, Little Man ice cream, and a variety of freshly baked pastries, this is the perfect spot to grab a midday snack.
Many Macarons – Choose from over 20 flavors of carefully created macarons from this locally owned business. The service is friendly and the desserts are delicious so you really can't go wrong.
Special Events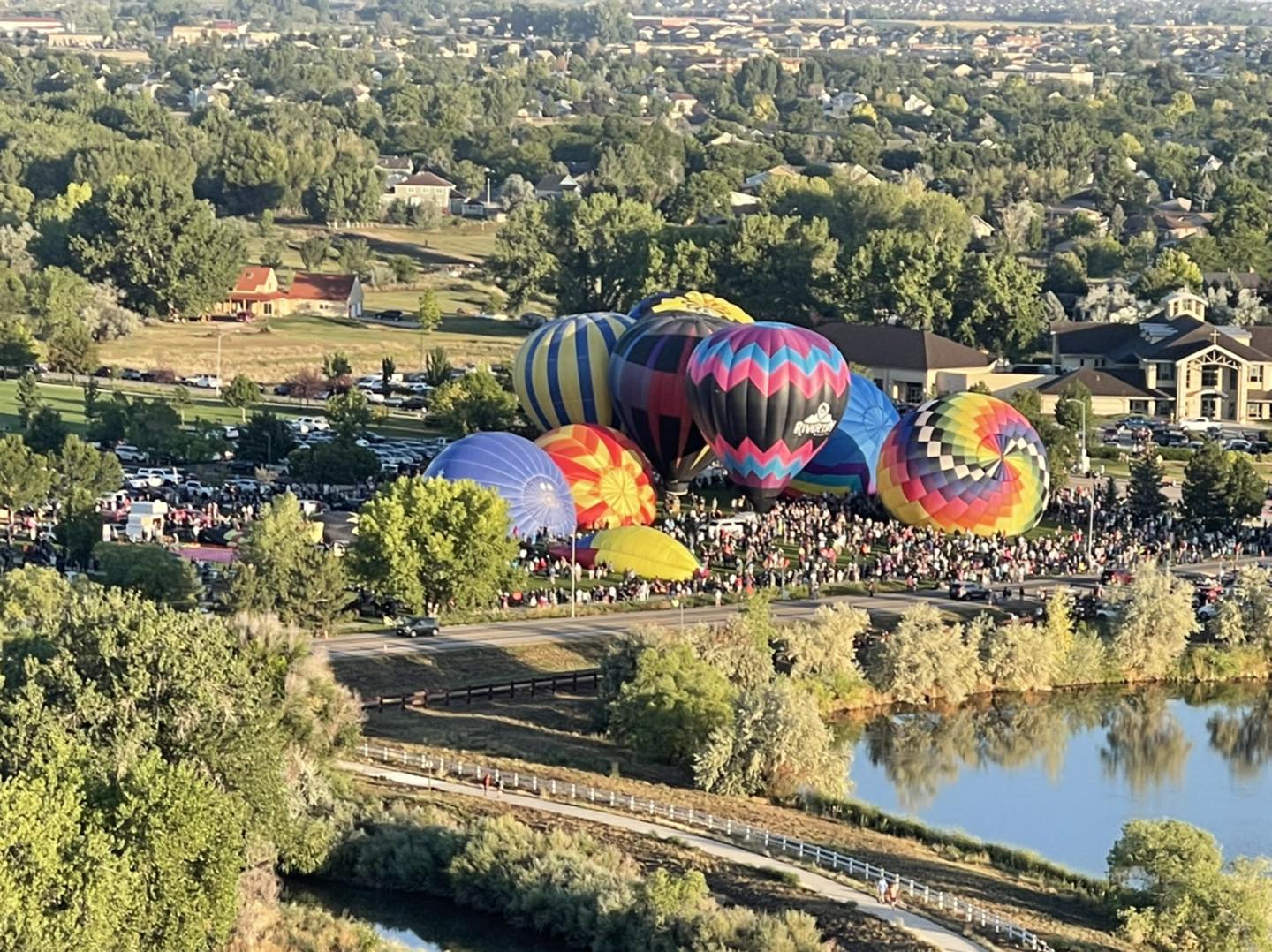 Jun-Aug – Summer Concert Series – Boardwalk Park hosts this Thursday night concert series all summer, complete with food trucks and a variety of live music performances. Bring a picnic and enjoy some tunes at the beautiful lakeside amphitheater.
Jun-Sep – Farmers Market – Each summer Saturday morning, Boardwalk Park comes alive with local crafters and farmers selling their goods. Browse fresh produce, baked goods, beverages, spices, and even pet supplies at this bustling weekend market.
Sep – Windsor Harvest Festival – Hands down the largest annual event, the Harvest Festival has been running for over 100 years. The weekend kicks off with a sunrise balloon ascension at Eastman Park, followed by the farmer's market, a community BBQ, live music, and a fireworks show. Sunday and Monday continue to bring exciting events including everything from a parade to a car show.
Oct – Poudre Pour – Head to the Windsor History museum to sample 15 northern Colorado breweries, grab a bite to eat from the food trucks, and enjoy a fun family-friendly afternoon.
Oct – Halloween Carnival – The History Museum also hosts this annual event, held the Saturday of Halloween week. Dress up in your best costume and bring the little ones to trick-or-treat from a variety of local organizations. There are also carnival games and vendors to browse.
Dec – Windsor Wonderland – Kick off the holiday season with this winter festival at Boardwalk Park. Santa makes a grand entrance on the Great Western Railway train for free community pictures. There will be choral performances, horse carriage rides, complimentary hot cocoa and s'mores, and the annual community tree lighting.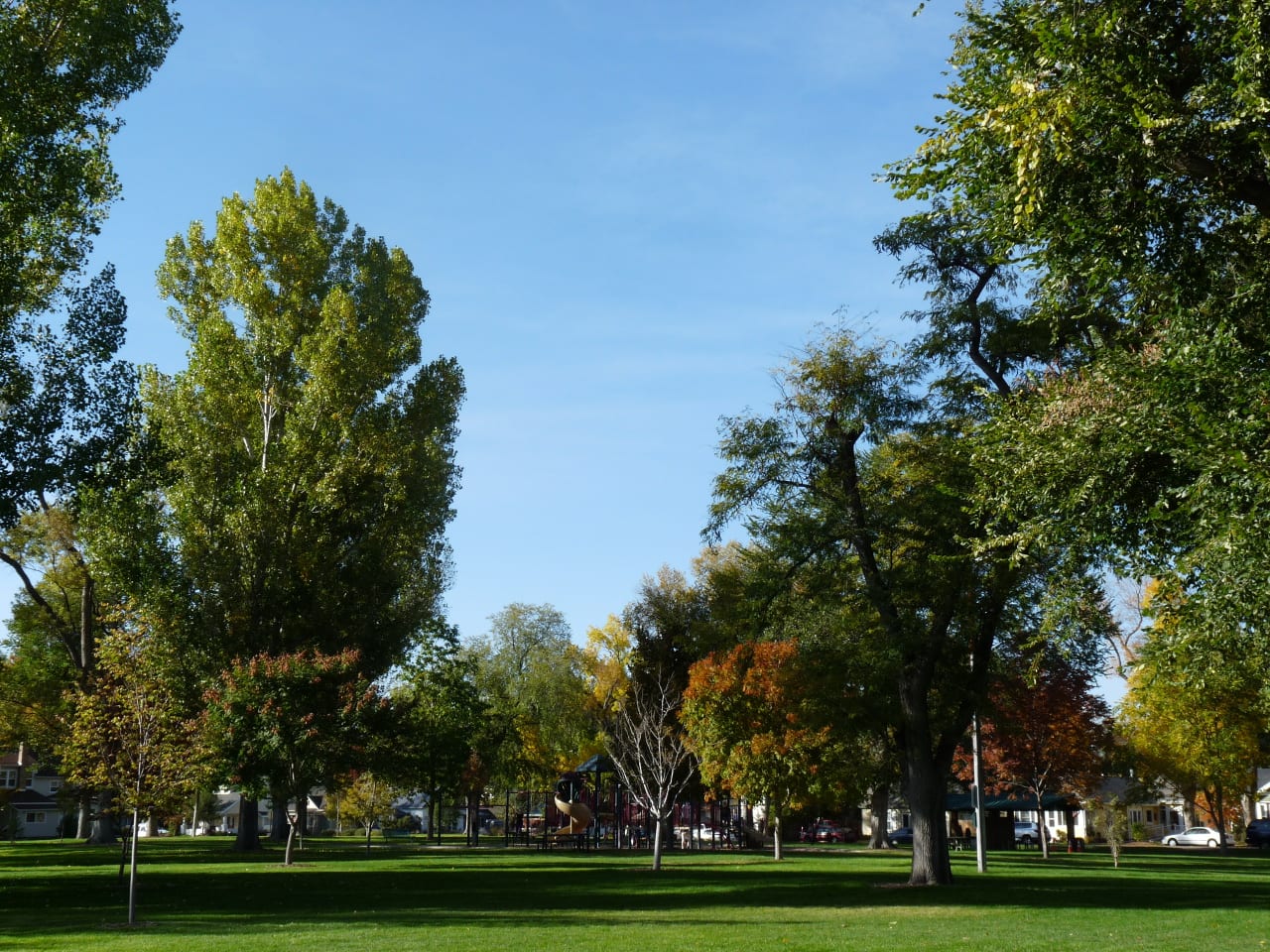 Activities near Windsor
Biking/Hiking:
Federal Lands:
Towns:
Transportation:
Whitewater Rafting:
Visit the town's official website.