A juxtaposition of modern industrialization and good old nature- the beautiful Poudre River Trail presents sceneries of man-made buildings and industrial areas, as well as delightful natural landscapes and wildlife in the countryside. This is a must-do activity not just for nature seekers but also for endurance hikers.
Hiking, Biking, and Horseback Riding
While the trail is relatively easy and mostly paved along the way, its length is perfect! Stretching for 21.5 miles following the majestic Cache la Poudre River in Weld County, it's specially made for beginners and intermediate hikers. Don't worry, there are numerous ups and downs, curves, and rivulet crossing to keep this gentle grade hike interesting.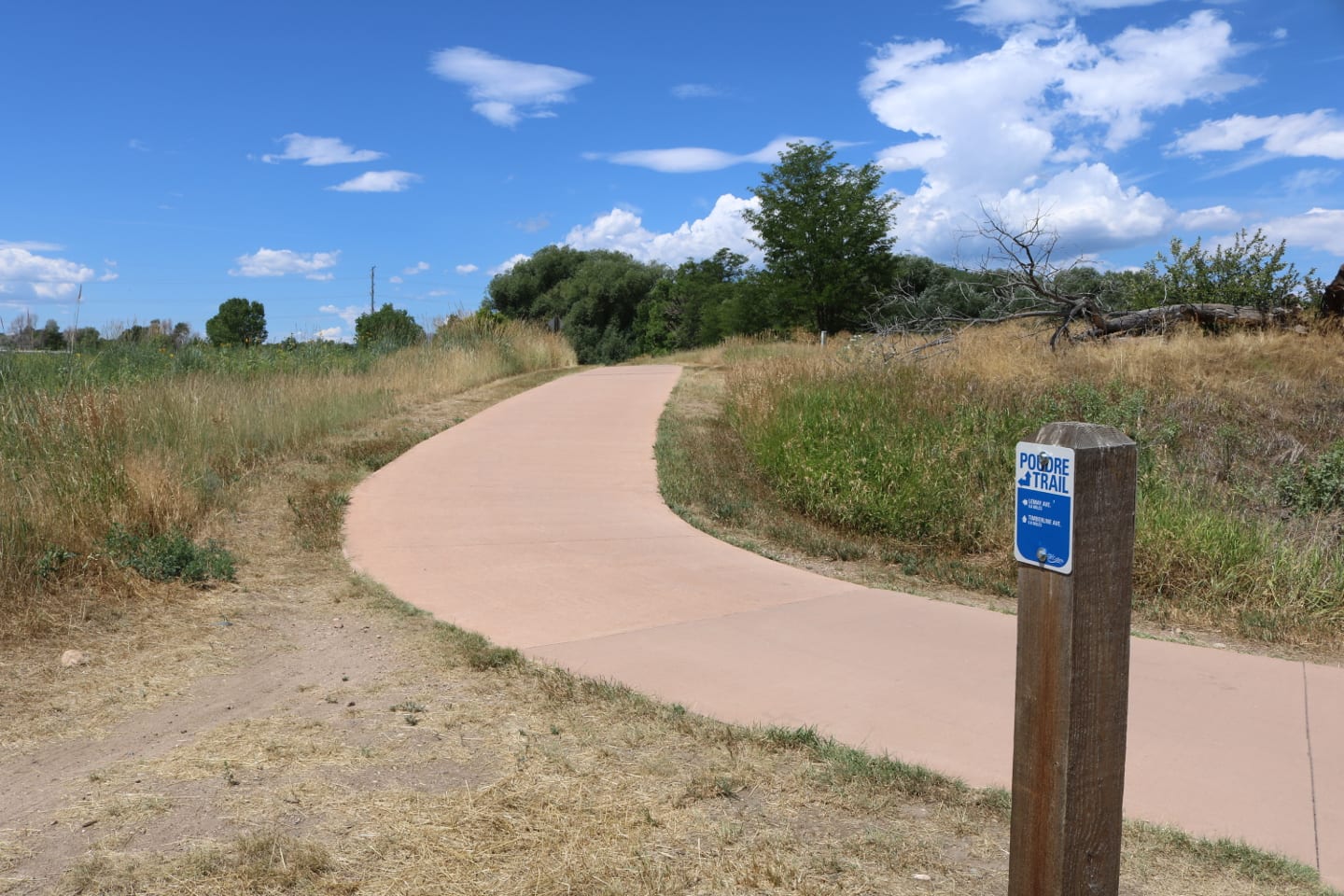 In 1996, Cache la Poudre River Corridor became a National Heritage Area, and following it in 2002, Poudre River Trail was also officially designated as one of the 1,100+ National Recreation Trails in the country. It's a fitness, nature, and urban out-and-back trail excellent for different outdoor activities like hiking, biking, skating, skateboarding, and horseback riding.
National Recreation Trail Route
Poudre River National Recreation Trail winds between the City of Greeley and the Town of Windsor. The trail begins on its trailhead at Island Grove Regional Park and progresses in the northeastward direction. The path is not hard to navigate, there are various helpful trail signs along the way to keep you on track.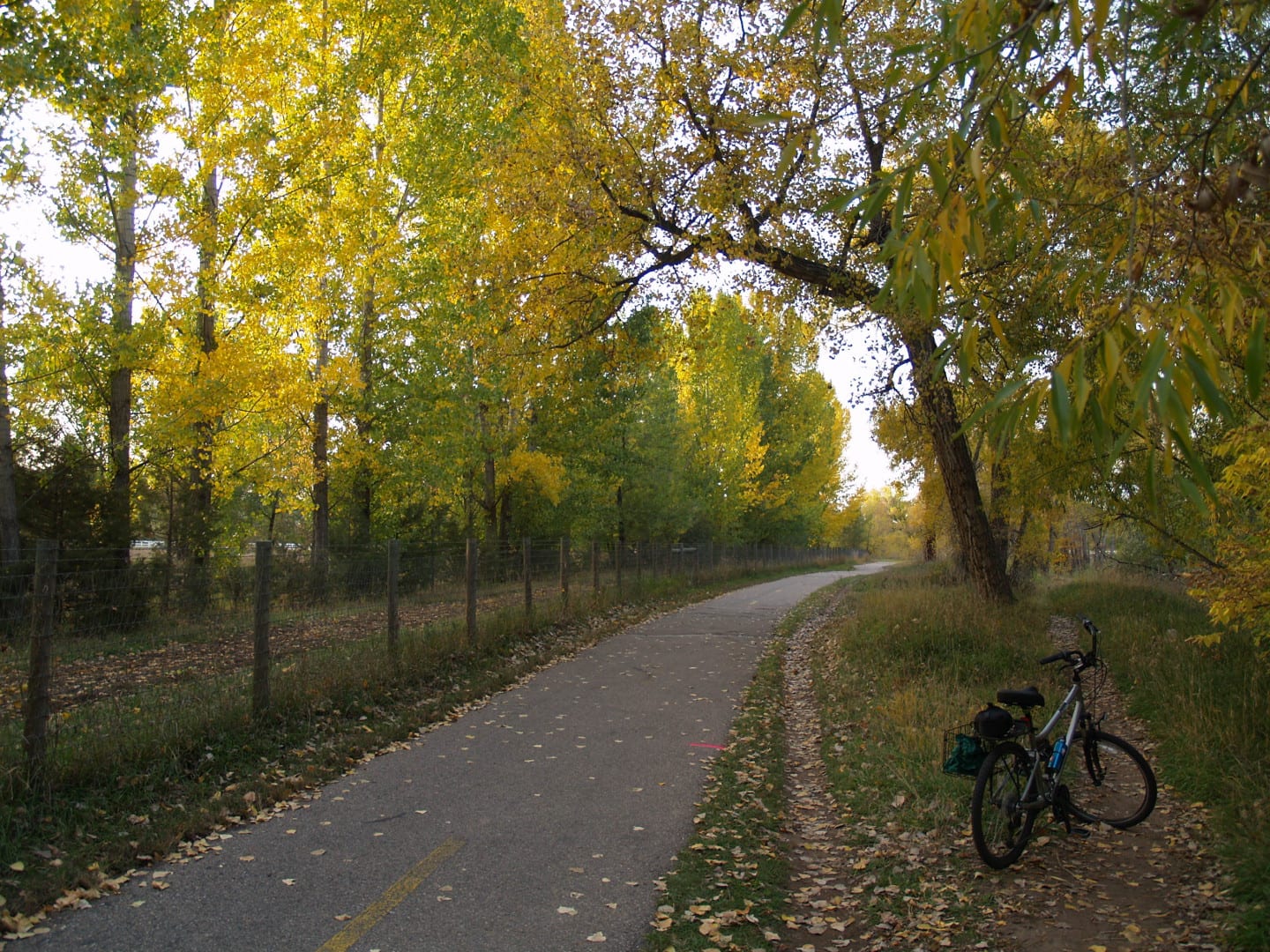 At the beginning of your hike, follow the trail downhill with magnificent views of Specimen Mountain. Roughly before the 3rd mile, cross through 25th Avenue, continue through Poudre Ponds where you will notice people doing recreational fishing, and cross 35th Avenue just yards ahead. About 5.5 miles, stay left at the junction with Chapin Creek Trail.
After 8 miles from the trailhead is Signature Bluffs Natural Area where you can pause for a while to appreciate some wildlife. Roughly a mile from Signature Bluffs Natural Area, you'll reach Mummy Pass Trail junction. Continue to traverse through Poudre River Trail for 3 miles until you reach the 100-foot-long Kodak Bridge.
Hike for another 2 miles to Kodak Watchable Wildlife Area, a great location for amazing bird watching opportunities and a short rest. 17 miles from the trailhead, cross Weld County Road 17 to Eastman Park. Two miles ahead the park is Frank State Wildlife Area and just slightly more than a mile ahead is the trail end at River Bluffs Open Space on Highway 392.
Tips for Poudre River Trail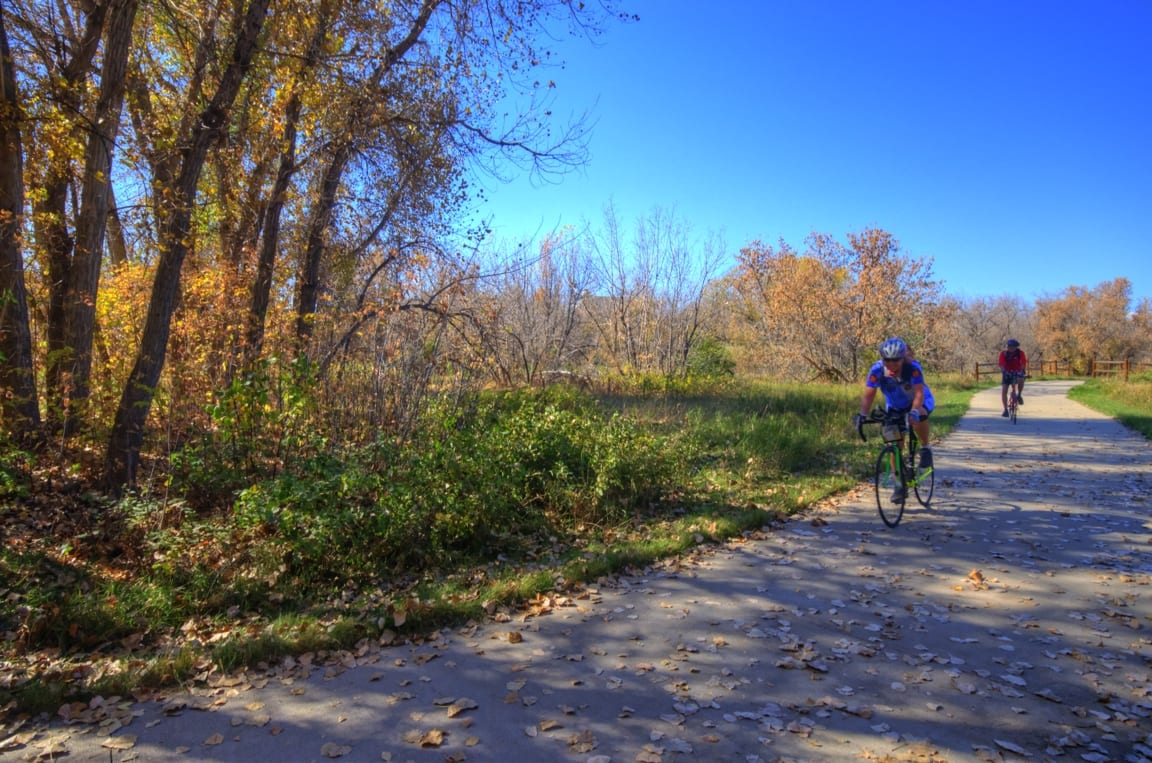 Some of the many animals you will encounter along the way and on the several parks and natural areas are possibly moose, elk, deers, wild turkeys, and muskrats. Waterbirds like grebes, gulls, and terns are also present, as well as bald eagles.
Poudre River National Recreation Trail is open all year round with no parking or entry fee. Dogs are allowed in the trail but must be on a leash. Also, aside from the main trailhead, there are other various locations to access the trail. Some of these are on 71st Avenue, 83rd Avenue, and Highway 257.
Getting There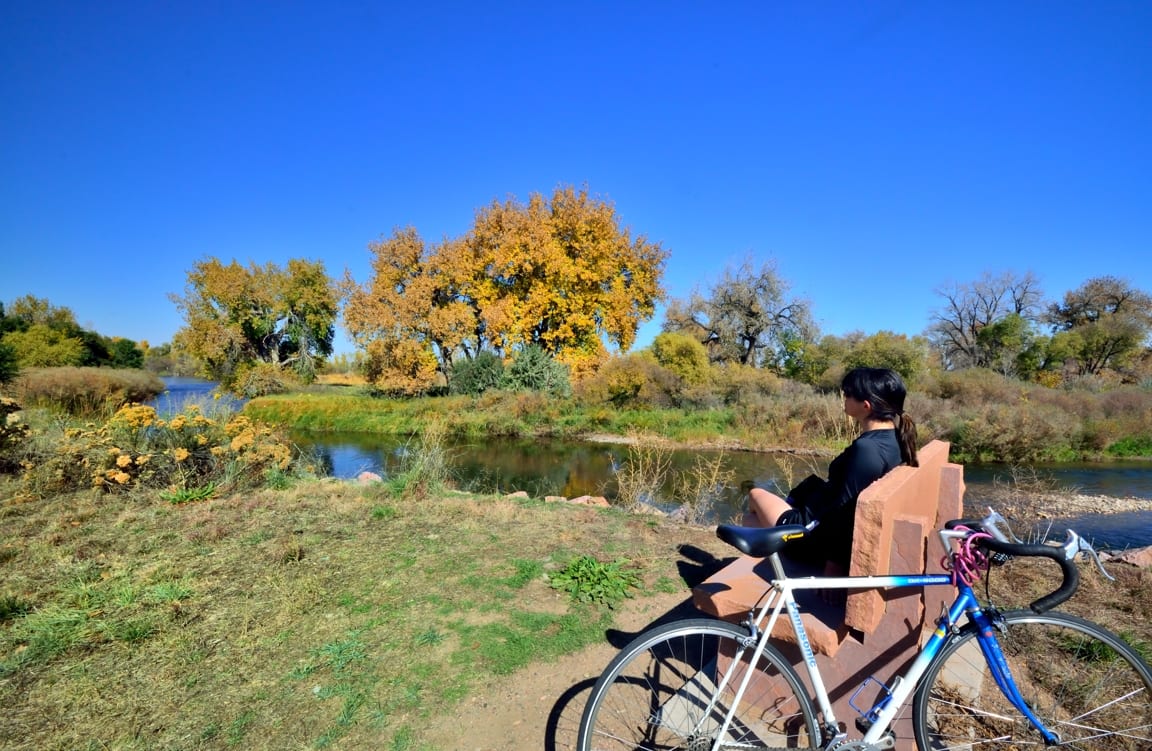 From Interstate 25, exit on Highway 257, US-34, Eisenhower Boulevard and go right to Greeley. Shift to US-85 Business Route and continue north to 3rd street. Turn right on 14th Avenue and continue to the trailhead at Island Grove Regional Park.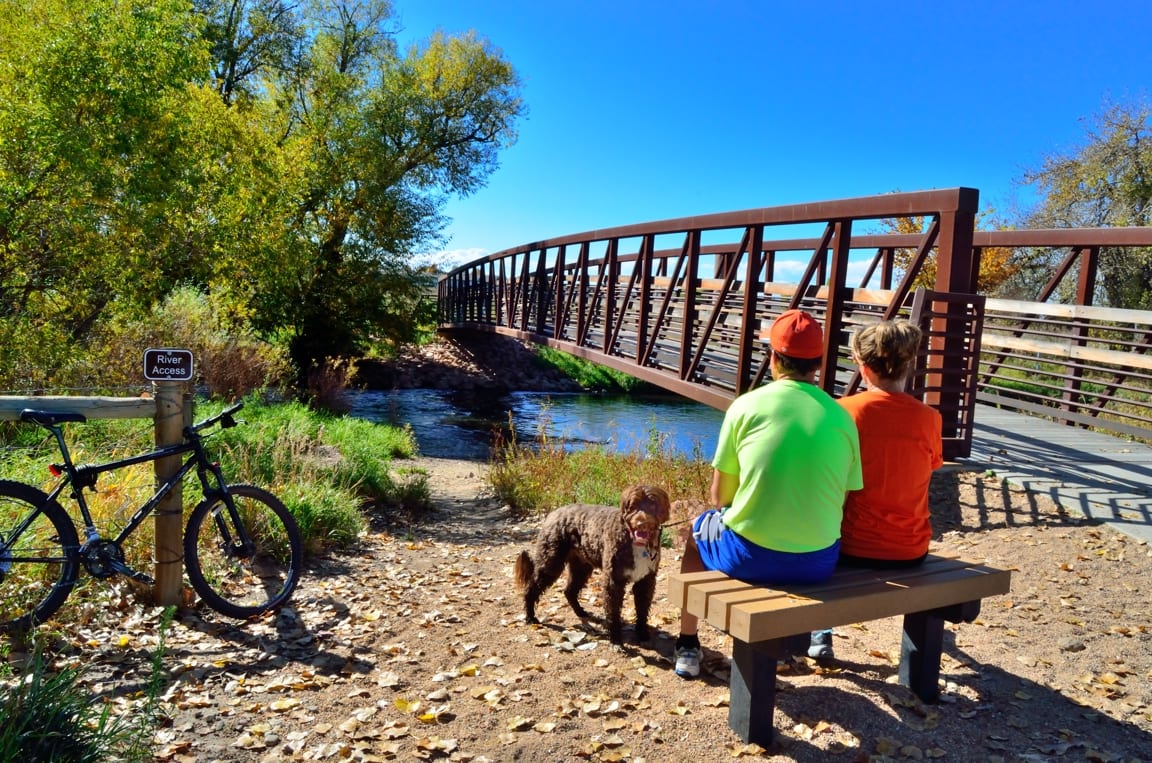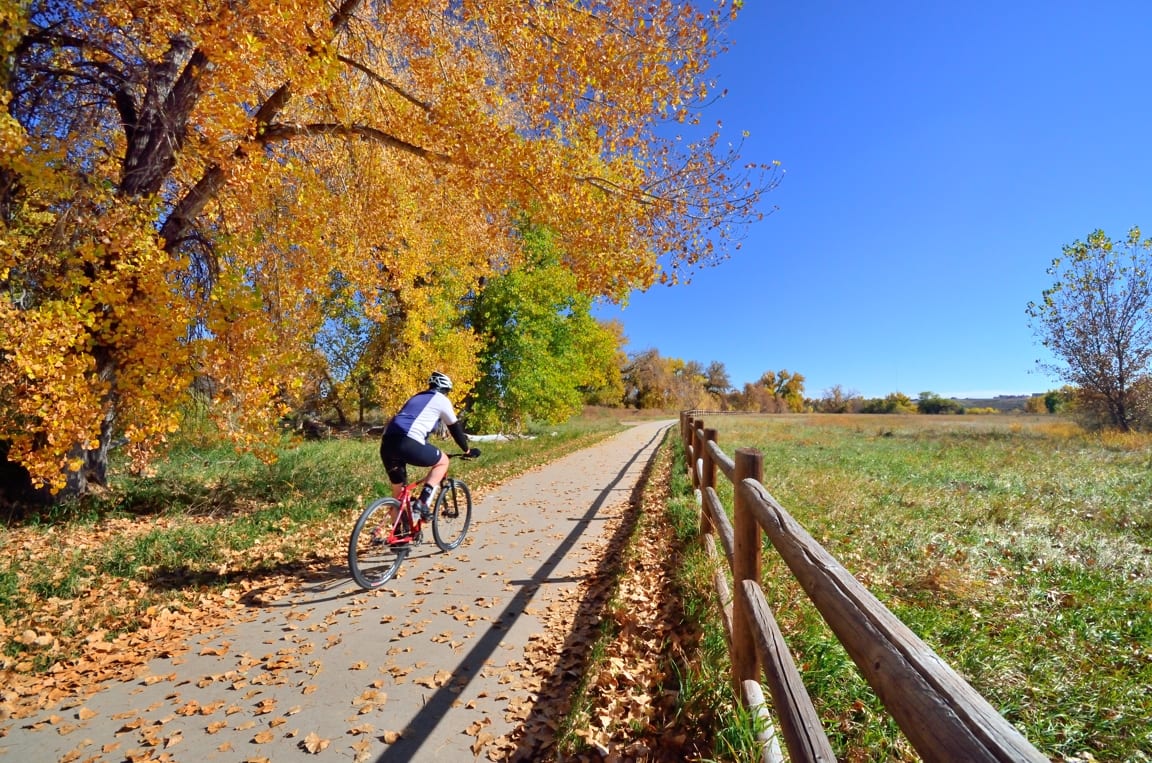 Details
Address: Vern Schafer Blvd, Greeley to Windsor, CO
Phone: 970-336-4044
Season: Year-round
Length: 21.5 miles
Pets: Yes, on-leash
Website: poudretrail.org