Island Grove is a picturesque facility sprawling over 145 acres in north Greeley with amenities for any event, large or small that people can dream up. It's located in town, only about 5 minutes north of downtown. This historic park is a great family area for play with a variety of uses.
Stampede, it brought terror to the cowboys on the trail drives north from Texas into the Colorado and Wyoming railheads a century-and-a-half ago. The name brings thrills and excitement to the people of Weld County and international rodeo fans these days.
The Greeley Stampede, along with its sister rodeos Cheyenne Frontier Days a few weeks later and the Calgary Stampede, the biggest rodeo for our Canadian friends, are the three largest venues short of the world championships. Greeley is host to this fantastic rodeo because of a joint venture between the city and Weld County that created the Island Grove Regional Park.
Event Venues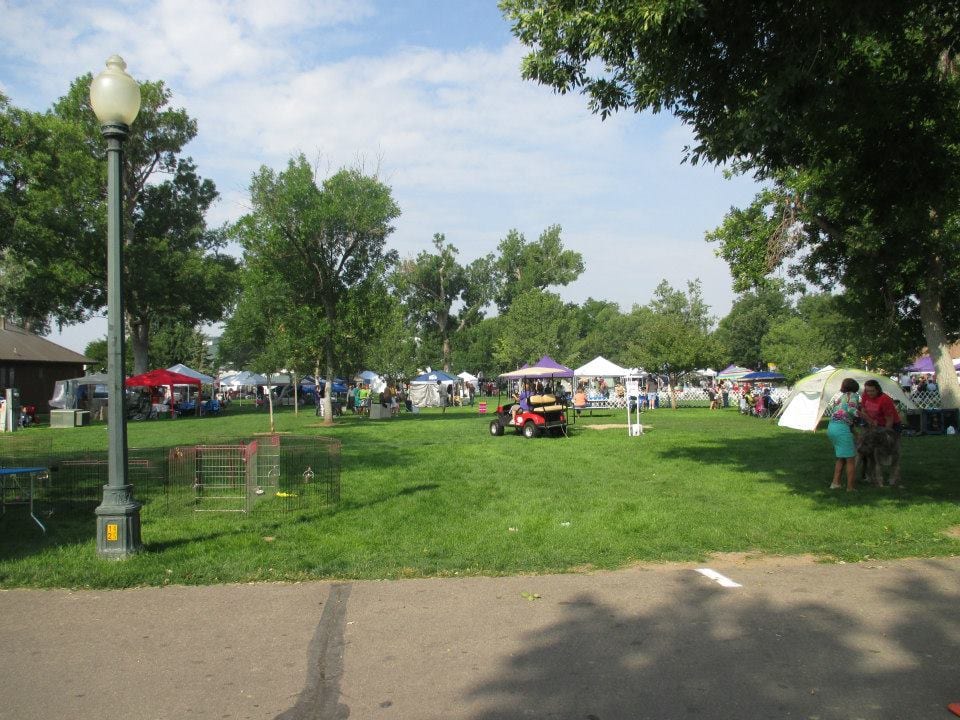 Home of 10 unique venues, Island Grove Regional Park has an onsite events coordinator to help you with your gathering. The Events Center offers a huge facility with 60,000 feet of unobstructed floor space and can accommodate conventions, exhibitions, sporting events, livestock shows, banquets and just about any other indoor event you can think of.
Have a classic car show or a large wedding reception coming up? The Exhibition Hall is just the ticket with nearly 25,000 square feet in the Great Hall and easy access doors that allow equipment as large as buses and semi-tractors inside.
The 4-H Building is perhaps the most popular in the entire park. With 6,600 square feet, it's just big enough for wedding receptions, parties and family reunions and just small enough to be affordable to almost everyone. With a complete kitchen, you can do your meal prep right on-site or provide a professional kitchen for caterers to work your event.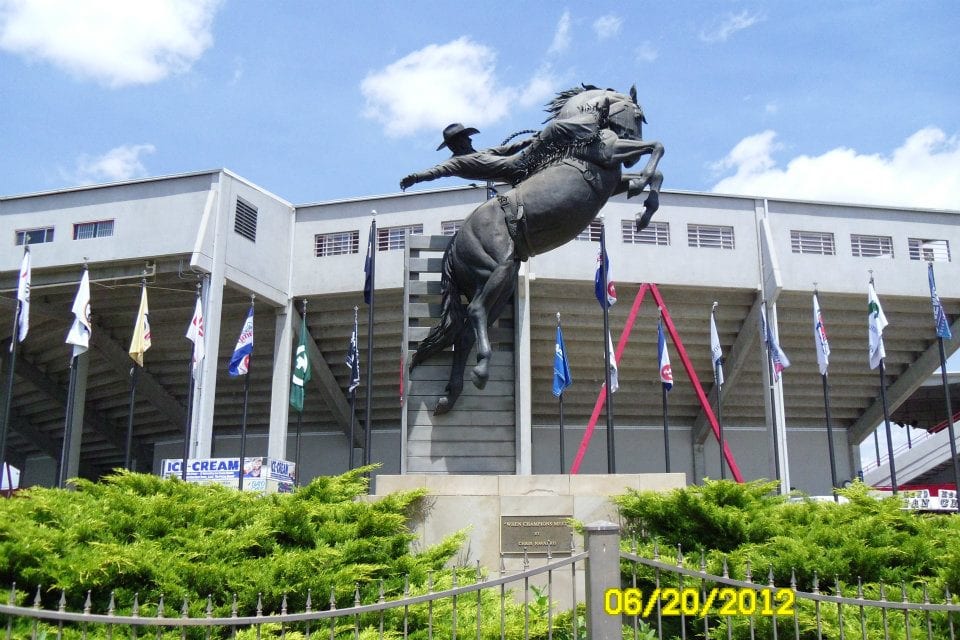 Need a more intimate venue? The Bunkhouse might be just what you're looking for. With a main room of 1,500 square feet and an adjoining covered deck, it provides the right mix of cozy and elegance for smaller gatherings.
If you have a larger group that enjoys the sunshine and has room for the kids to run, the Island Grove Pavillion is the answer. An open-air facility with 90×100 feet dimensions and full electrical hookups it's the perfect place for a barbecue or family reunion.
The East Pavillion offers the same outdoor connections in a much smaller, fully enclosed facility that can handle up to 80 guests. If its rodeos, monster truck rallies or concerts the Arena and Grandstands are among the best in the world with seating for up to 15,000 people, here you'll find the Stampede every July. The park also hosts the Greeley Blues Jam in mid June.
The Livestock Building augments the larger arena. The Saddle and Buckle Clubs are both smaller, air-conditioned buildings perfect for gatherings of 50 people or so.
Getting There
Whether driving north on Highway 85 from Denver or south from Cheyenne it's easy to find the park. The easiest route is on A Street west to North 14th Avenue, take a right and you're there.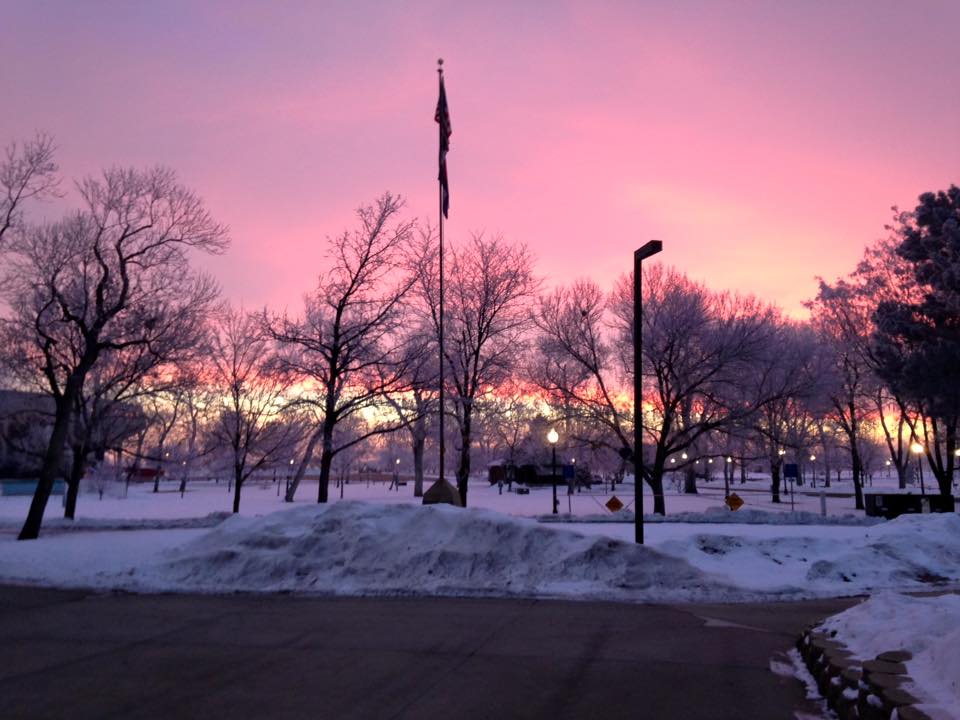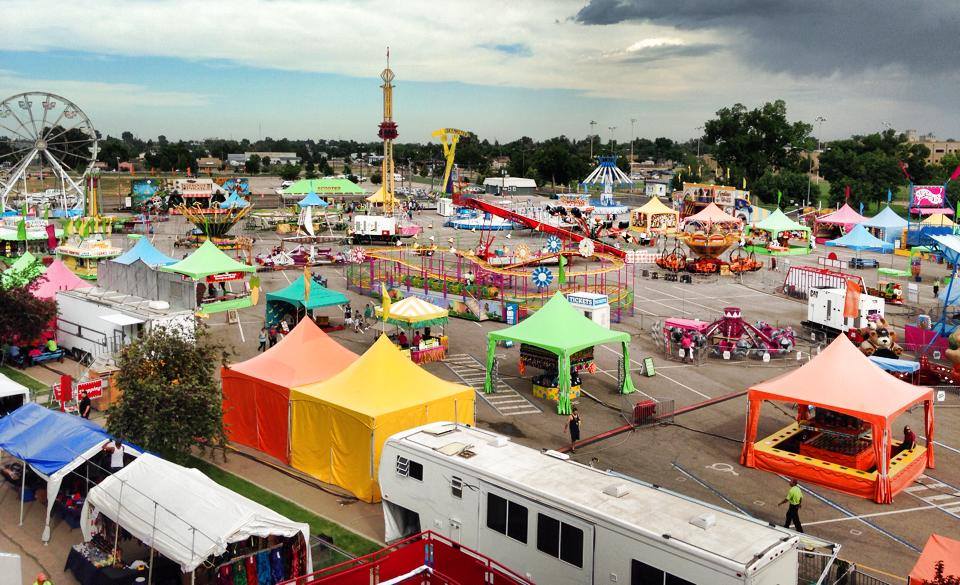 Details
Address: 501 N 14th Ave, Greeley, CO 80631
Phone: 970-350-9392
Season: Year round