The folks at Greeley Blues Jam are on a mission: to preserve Blues music and connect with the community through this genre and other genres inspired by it. To that end, they've created a two-day festival held in Greeley, Colorado in early June that "ain't nothin' but a party!".
This family-friendly experience will find you surrounded by great food, awesome music, and a unique atmosphere you can't find anywhere else! The Greeley Blues Jam will occur on Saturday, June 4th, 2022.
Downtown Greeley Pre-Festival Kickoff

On Friday, you can check out the awesome kickoff in Downtown Greeley, where all of the music is free! Check out local restaurants and start getting pumped for the amazing festival itself! Performances start at 5 pm on the 9th St. Plaza, and you can catch a free shuttle from Island Grove to Downtown, which will take you back and forth from the Kickoff to the campsites at the Festival itself.
Non-Stop Blues & Events
The festival itself is a party with 11 hours of non-stop Blues and Blues-inspired music on two stages within the Island Grove Arena. In addition to non-stop jams, you can enjoy shopping, food, and events including a Craft Beer Sampling and a Whiskey and Cigar Tasting. Get excited for the Greeley Blues Jam, where it "ain't nothin' but a party!".
This festival has something for all ages. Kids 12 and under are admitted to the festival for free, and the Blues 101 Stage was created with kids in mind. They'll have a chance to learn about blues music and get a free harmonica!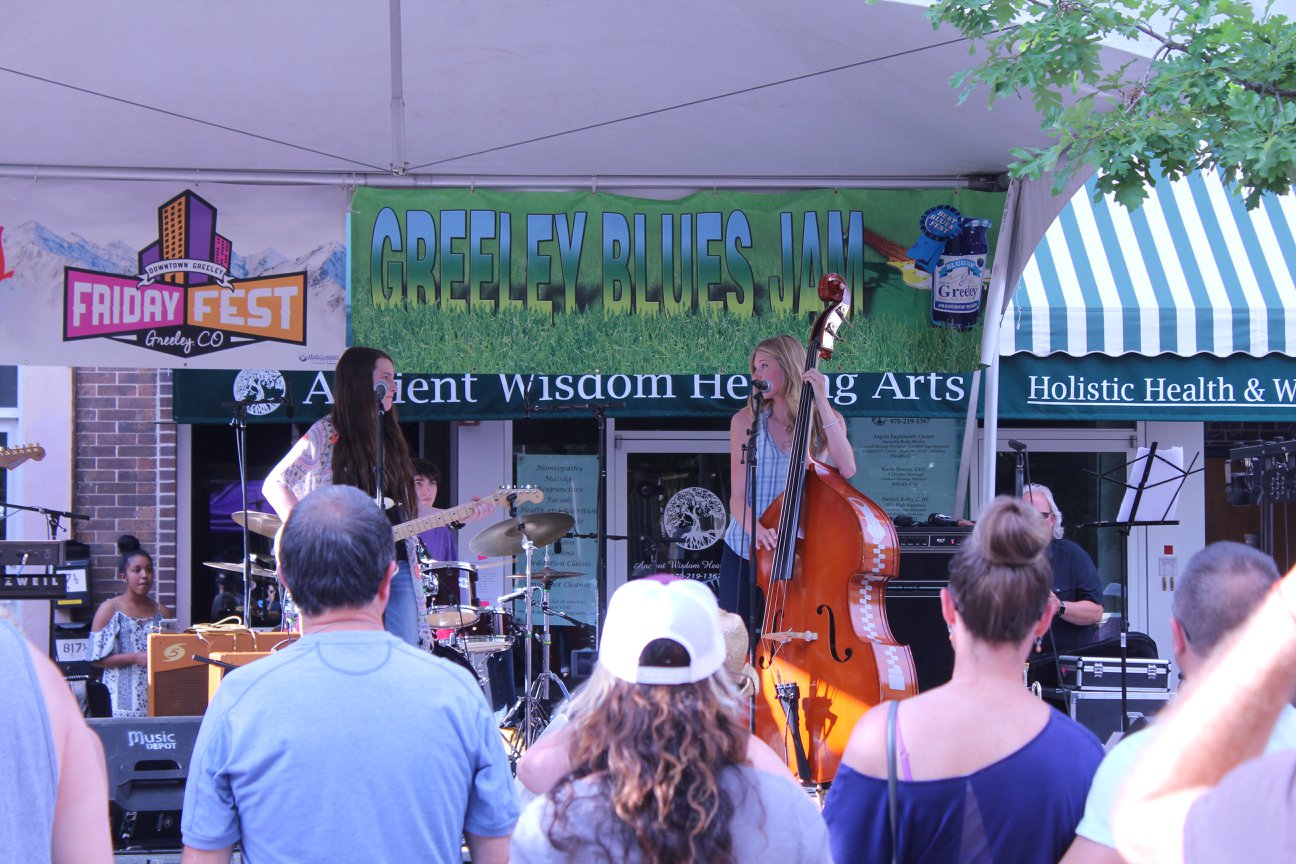 Camping
Keep the party going uninterrupted by camping on-site at Island Grove Park! There are affordable tent and RV campsites available so you can stay through the entire two-day festival without missing a thing! Your tickets will also allow you to exit and re-enter the arena so you can return to your campsite for meals or if you want to take a breather.
This is also a fun option if you plan on attending the festival with friends or family; get a few campsites next to each other and party on! Camping is available both Friday and Saturday nights.
Accommodations
Read about the Top 9 Cool Hotels in Greeley.
Details
Address: 501 N 14th Ave, Greeley, CO 80631
Phone: 970-356-7787
Date: Saturday, June 4, 2022
Cost: Admission | Camping
Website: greeleybluesjam.org