Greeley is an exciting city that features impressive walking and biking trails, as well as easy access to the northern Colorado Rockies and the northeastern plains. Located just east of Fort Collins and home to the University of Northern Colorado (UNC), the town features many top hotels to accommodate its visitors.
Since it's close to both the Rocky Mountains and Great Plains, plus Fort Collins and Loveland, tourists flock to Greeley every year for its nearby attractions. This humble town also has a lot to offer when it comes to arts and entertainment in its surprisingly large historic district.
The growing town of just over 107,000 residents boasts its own university with an enrollment of over 12,000 students, referred to locally as UNC. If you're ready to start your Greeley adventure, we've compiled the top hotel accommodations in town.
Probably Greeley's Top Hotel Accommodations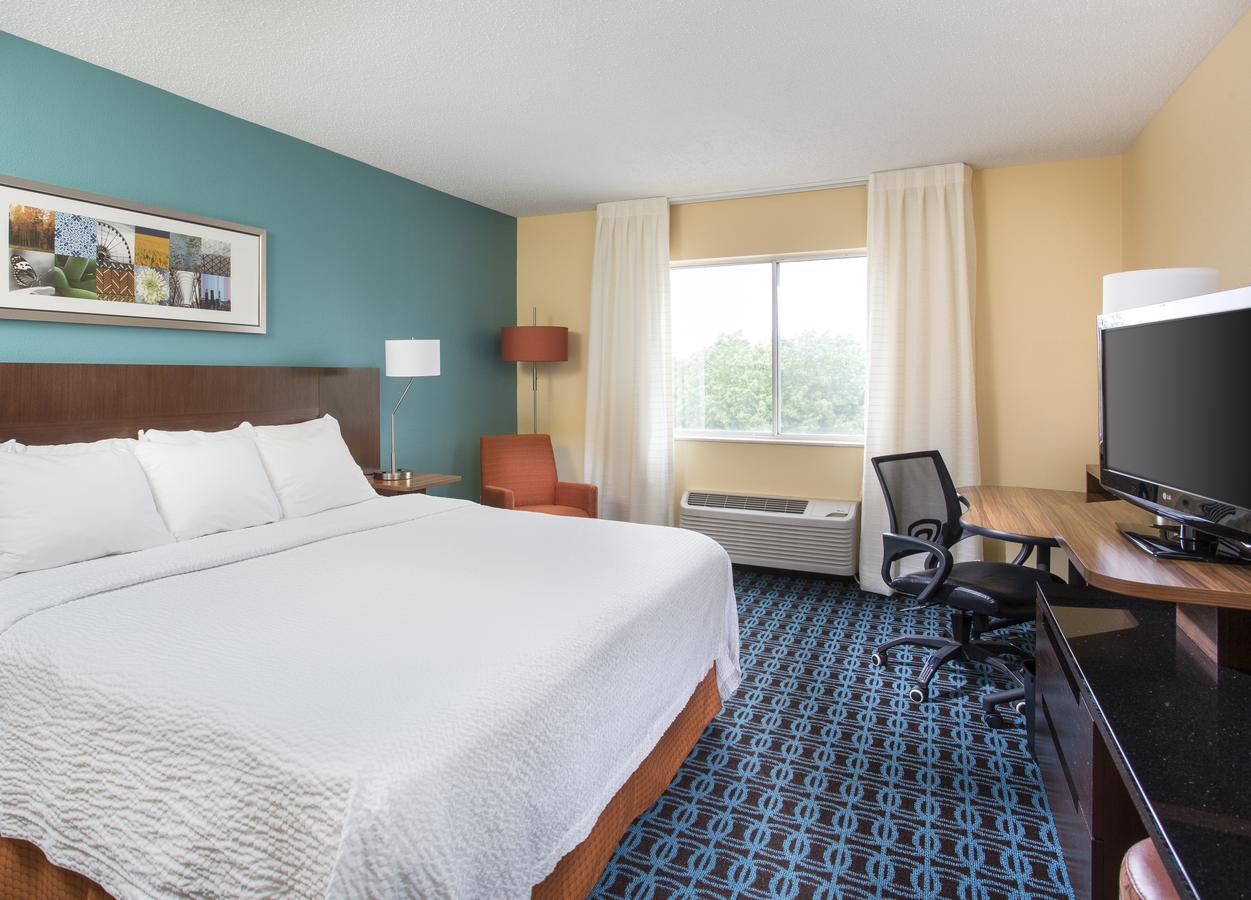 Because the city is a junction between the plains and the Rockies, there are a lot of mixed activities you can do while in town. For a glimpse into what Greeley might naturally look like without development, head northeast to Pawnee National Grassland. There is a scenic auto tour you can drive, which leads you to its classic Pawnee Buttes.
Or like many of Colorado's visitors, go west to the notorious Rocky Mountain National Park. Year-round it's fantastic, though the off-season wintertime brings a tranquil and solitude not seen during summer.
The town holds enjoyable annual events like the AgriCULTURE Fest and Feast every late August to celebrate the city's farming heritage. If you want a livelier event, check out the 100-year-old rodeo tradition at the Greeley Stampede. It also happens in August in the middle of the month.
This section contains referral links. If you click through and take action, we may receive a commission, at no additional cost to you. 
Here are our choices for the top hotels in Greeley, CO, in no particular order:
Comfort Inn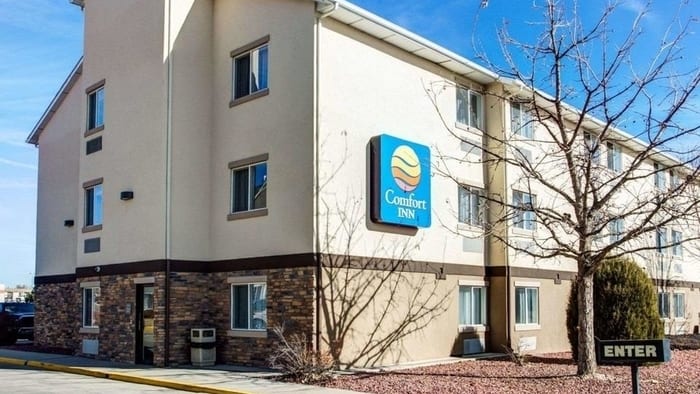 Just minutes away from the Greeley Mall, Comfort Inn is a refuge for frequent visitors. This property is known to business and leisure travelers for its reliability.
The hotel is one of the most established properties in town. It's well-reviewed for providing outstanding customer service and a seamless check-in process. It has a traditional but functional design.
The rooms are equipped with comfortable amenities like an accent chair, an ergonomic desk, a bed (double bed, queen bed, or king bed depending on your preference), and a private bathroom. If you booked a more extensive suite, you'd get an extended sitting area with HDTV and a fireplace. It's the perfect ambiance for romantic nights.
The hotel also has in-house amenities you'd need for your trips like a gym, a spa center, and an indoor pool. To complete your stay, you'll also get a complimentary breakfast and wake-up call (if you want).
Candlewood Suites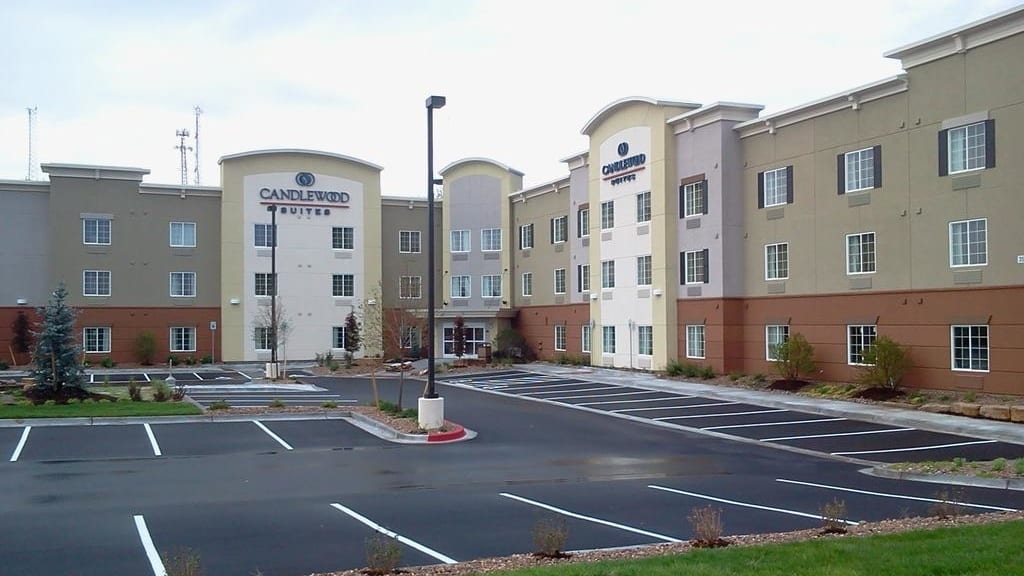 Candlewood Suites is ideal for travelers who need a larger space and those who may be traveling with their families and friends. It has 84 apartment-type accommodations.
The suites have ample space and depending on the type of room you will book, the square footage of the sofa and dining area varies. However, even for smaller suites, guests can enjoy a separate sitting area, a private bathroom with a bathtub, a small dining area, large cabinets, comfortable beds, and a kitchenette.
The hotel has a simple dark wood theme that goes from its amenities through the suites. Because of the hotel's simple aesthetic, it's easier to feel more at home. The hotel also has a larger space for the gym, the swimming pool, and the parking area.
DoubleTree by Hilton Greeley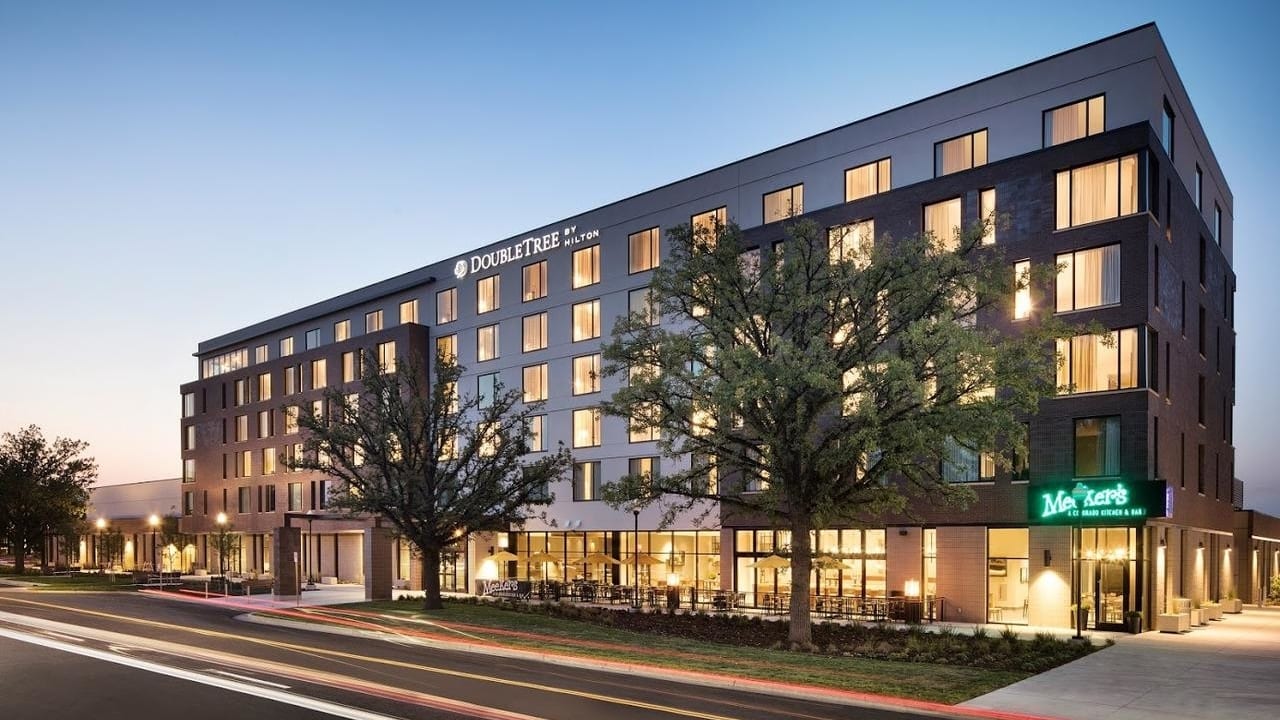 If you're a savvy traveler who appreciates more luxurious accommodation, check out DoubleTree by Hilton. This beautiful property is not over-the-top bold and loud. On the contrary, the minimalist design and subtle poshness of the place are what make it a coveted accommodation in town.
From the facade to the lobby, guests immediately get VIP treatment. The rooms are quite the same. Depending on the room type, DoubleTree by Hilton doesn't compromise on quality and design.
The rooms are equipped with a work desk, deluxe marble bathroom, gourmet coffee maker, sitting area, HDTV, and Italian linens for the beds. The larger suites also have a long dining table and a kitchenette.
If you're traveling for business or leisure and you want to entertain guests, the hotel has large event spaces you can use. At the same time, you can socialize in the hotel's Meeker Lounge, an open-air restaurant and bar lounge that features local Colorado spirits.
As for other amenities, the hotel is complete from business services (printing, notary service, video conferencing, etc.) to family services (children's menu, cribs, high chairs, and babysitting), Doubletree has got it all. For reliable VIP service, book DoubleTree by Hilton Greeley.
Fairfield Inn & Suites by Marriott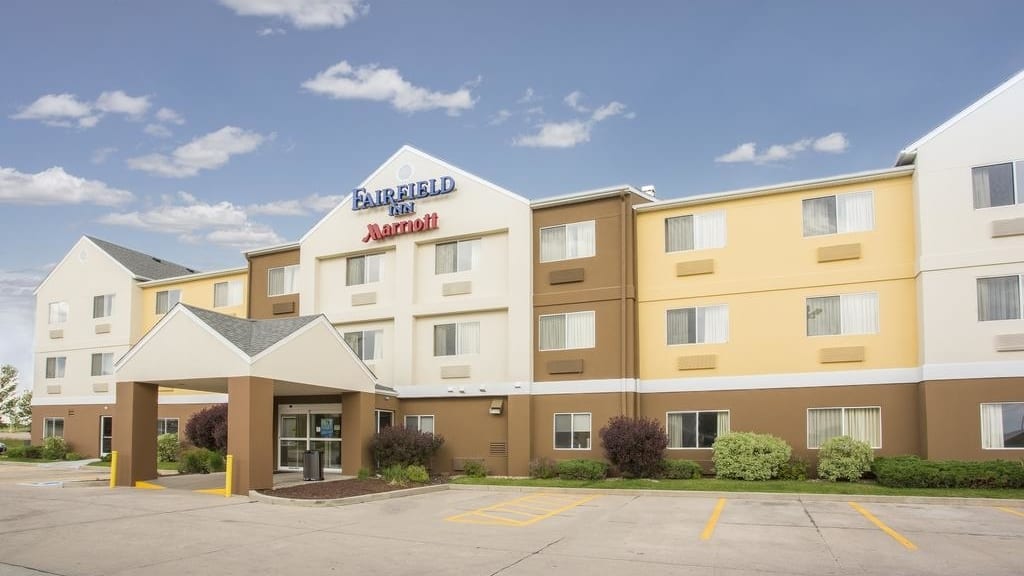 For adventurers and backpackers on a budget, Fairfield Inn & Suites is a beautiful accommodation with a casual, homey ambiance. The property has a traditional hotel facade, but the new renovations have brought it to life. Fairfield Inn & Suites Greeley now has bright-colored rooms and common areas for guests to enjoy.
They also updated their furniture pieces to create warm colors throughout the hotel. The rooms are equipped with WiFi, toiletries, an ironing board, premium bedding, a work desk, a TV, a phone with local calls, and a free weekday newspaper.
For other amenities, the hotel has an indoor pool, a business center, and daily housekeeping. You can also explore nearby restaurants like the Old Chicago Pasta & Pizza, Texas Roadhouse, and Red Lobster.
Hampton Inn & Suites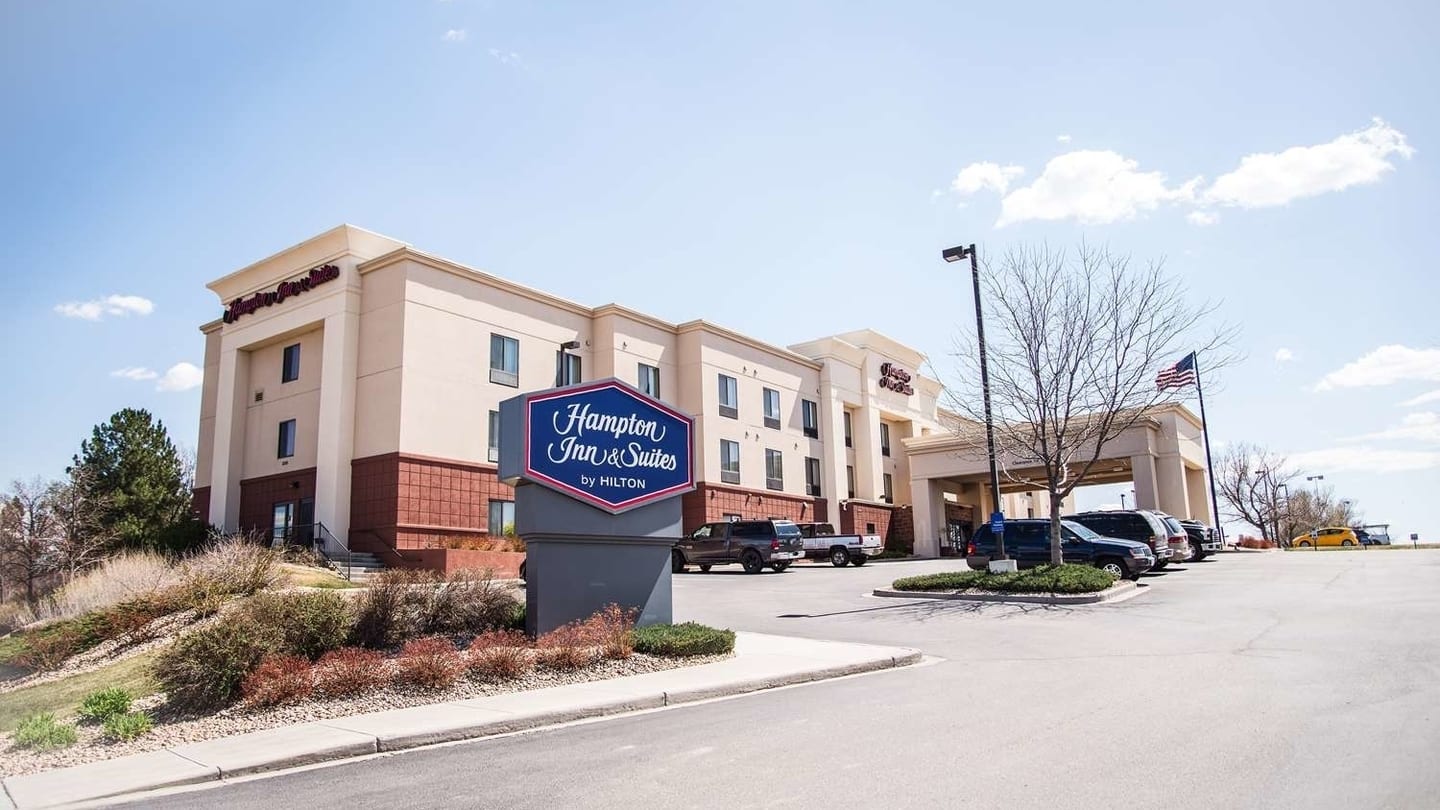 Hampton Inn & Suites is fantastic for families and couples who crave a bit more space. Because it's close to the University of Northern Colorado, tons of travelers use this hotel as their go-to accommodation for visiting the famous college. Because of this, the hotel has been known to be an ideal accommodation for casual travelers.
The property has 74 air-conditioned rooms with microwaves, refrigerators, LCD TVs, bathrooms (with bathtub/shower combination), hairdryers, and workstations. Aside from their friendly customer service, guests have also noted the cleanliness of the rooms. The decor is subtle and warm. It feels like an extension of the earth vibe surrounding the hotel.
The hotel is also equipped for those who will be traveling to Greeley for an extended period. They have one of the best gyms in town, an indoor swimming pool, and a very comfortable lounge area.
Homewood Suites by Hilton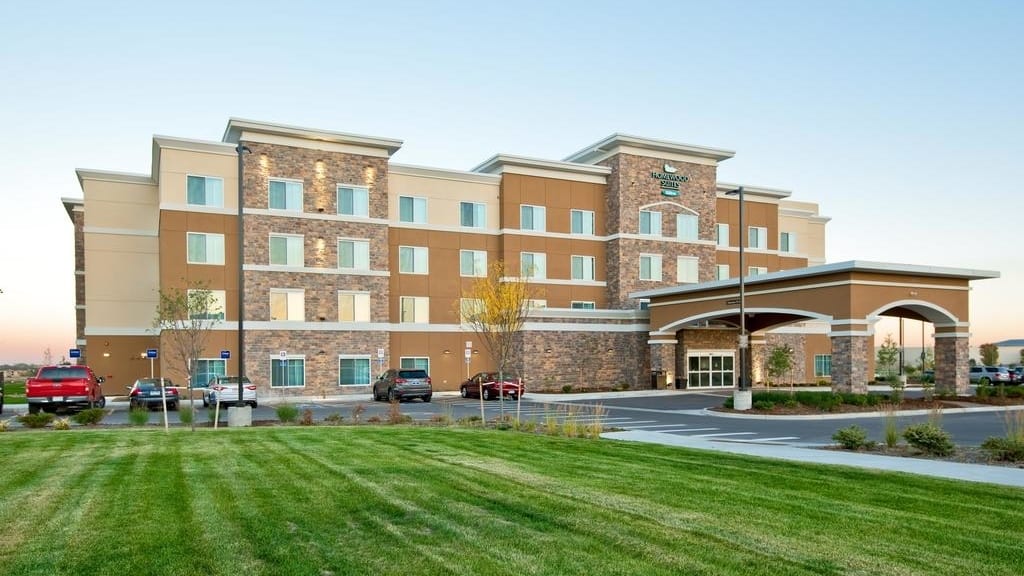 Welcome to the best hotel in town! Though this may be debatable, Homewood Suites have been awarded as the No. 1 hotel in all of Greeley (according to TripAdvisor). This recommendation comes from thousands of previous guests who have stayed in the hotel.
It looks good on paper, but Homewood Suites is very impressive in person. The hotel features functional and comfortable spaces. They have 85 suites that have a kitchenette, a dining table, full-sized refrigerators, stoves, a TV with premium channels, high-speed Internet, a telephone with free local calls, and ultra-comfortable beds.
The suites are also larger, so each guest can feel genuinely at home. There's no need to squeeze yourself while walking from one point of the room to the other. Then again, the rooms are not the only selling point of the hotel.
Guests can enjoy socializing at the hotel's beautiful bar/lounge. They also have state-of-the-art business centers and an express check-in/check-out process. Staying at Homewood Suites by Hilton is simply a delight!
Country Inn & Suites by Radisson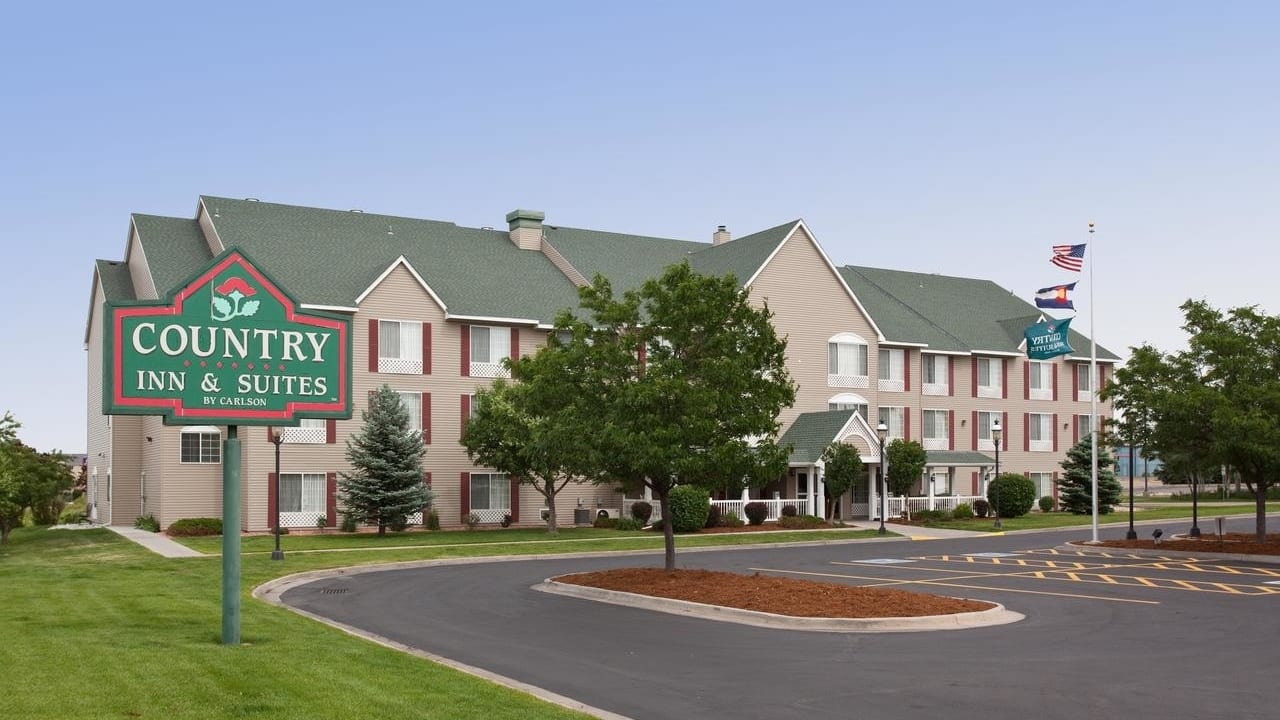 Located at the center of town, Country Inn & Suites impresses guests with its urban design and functionality. As one of the newer properties (and brands) in Greeley, Country Inn by Radisson Hotel Group aims to create a whole new upper-midscale hotel experience by offering the intersection of casual function and high-end comfort.
Their lifestyle brand approach attracts many because they showcase a unique way of staying in hotels. The rooms have a nature-inspired ambiance with pieces of furniture that are pleasing to the eye. Depending on the type of place you'd book, the spacious Country Inn rooms have a special area for couches and accent chairs. It's perfect if you want to have a relaxing afternoon coffee or tea.
Speaking of coffee, the hotel's coffee/tea maker is also complimentary. In the rooms, you have a kitchenette with a waffle maker! Waffle is just a hint of the hotel's genius because as you go down to the pantry, the hotel will provide you with a wide variety of beloved, freshly baked cookies and pastries.
From meeting rooms to leisure amenities (like a fitness center and an indoor pool), Country Inn & Suites is a great place to sit back and relax. It's also pet friendly!
Currier Inn Hotel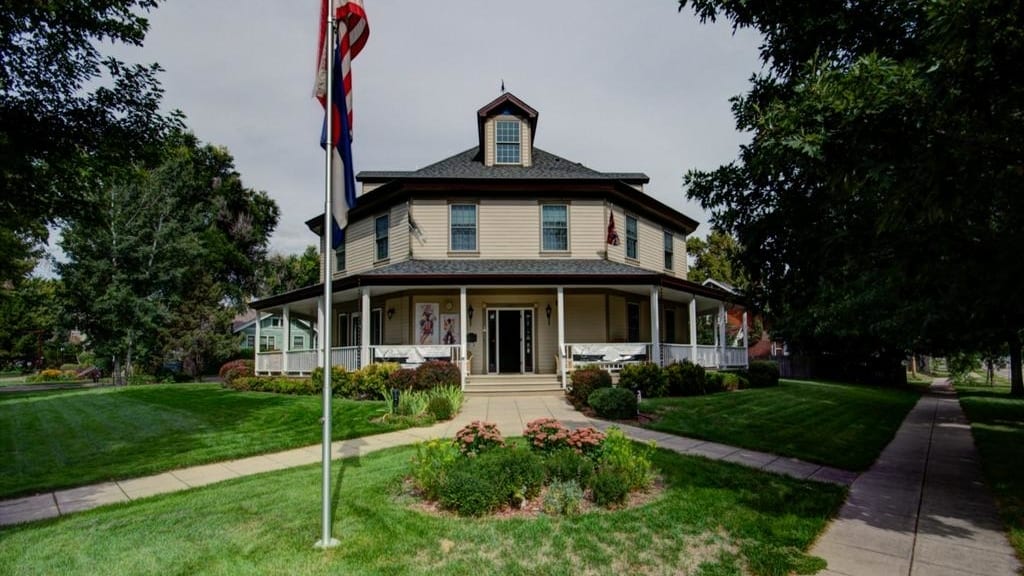 For a warmer stay, consider Greeley's very special Currier Inn Hotel. This top accommodation entices both business and leisure travelers because of its complete amenities.
The property features state-of-the-art facilities, including tech-savvy conferencing and event spaces. Since it's located at the heart of Greeley's business center, guests enjoy fast access everywhere in town.
If you want to entertain, the property has a 360-degree wraparound veranda that's ideal for luncheons and cocktail events. The 3-story property also has a beautiful archaic spiral staircase that makes for an impressive photo backdrop. Aside from the Victorian interiors, guests can arrange events on the inn's outdoor lawn. This space can accommodate up to 200 people.
As for the suites, these are filled with refreshing Victorian decor. The antique items of furniture also add character to each room. Depending on the room you'll get, each suite has a beautiful writing desk, accent chair, queen/king beds, private bathroom, TV with satellite cable, high-speed Internet, and bathtub (for larger suites).
The inn features a complimentary, freshly cooked breakfast, 24/7 coffee, free downtown parking, and the "Currier Inn Welcome Package". This one's perfect for anyone looking for a comfortable stay with breakfast and nice amenities.
Rainbow Motel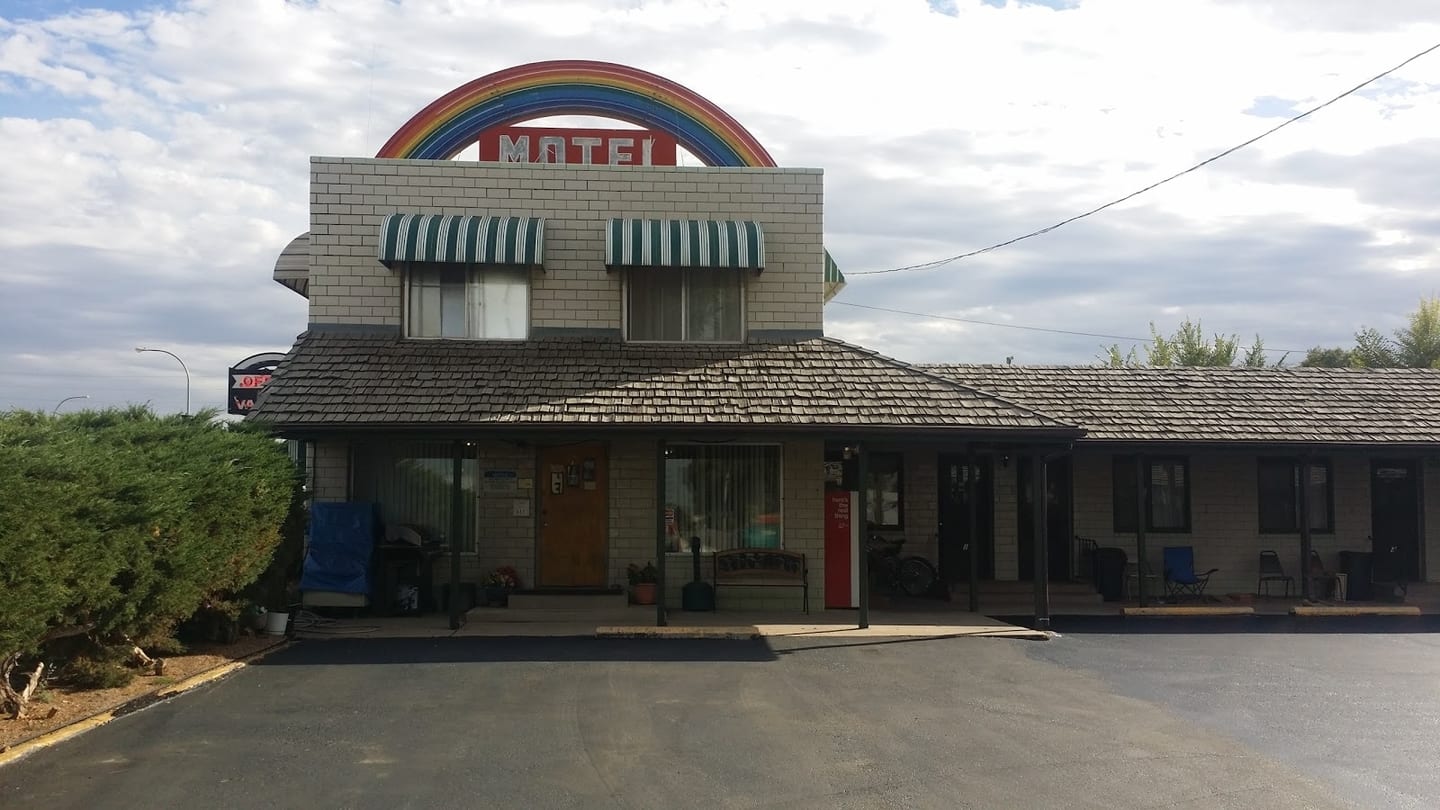 Welcome to the 1950s here at the Rainbow Motel. This bold accommodation highlights the exciting design era of the 50s. The hotel stands out with its rainbow signage, which you can see from about half a mile from 8th Avenue.
The property itself is relatively smaller than the other accommodations in town, but if your stay is spent more outdoors than inside your suite, it's sufficient accommodation. Also, don't let the traditional exteriors fool you.
This newly renovated motel features a fusion of minimalist, industrial design, and subtle gold highlights that makes the rooms feel a little more high-end. The room design is pretty straightforward, but because of the minimal pieces of furniture, there's more space to move about.
The rooms are equipped with carpeting, air conditioning, TV, cable, and a private bathroom, microwave, and refrigerator.
Please note that since this is a motel accommodation, they don't have a 24/7 concierge service. However, you will be within a mile away from vital restaurants and locations in town including the Greeley Chophouse, the Cranford Cove Tea Tavern, the Greeley History Museum, and the Union Colony Civic Center.
Thanks for checking out the best hotels and accommodations in Greeley, Colorado! Have a fun stay in this Northern Colorado plains town.