Check out the Vegas of Colorado! This tiny town of less than 150 permanent residents houses Colorado's biggest casinos. Black Hawk is surrounded by wilderness recreation and all the amenities and accommodations you'd expect of a major tourist town.
Black Hawk was one of the most popular sites during the Gold Rush. Now, it houses multiple tourism activities, casinos, and museums. This is the town founded by Prospector John H. Gregory and where the inventor of ore smelter Nathaniel P. Hill came. Hill was also one of the first few senators of America.
There are numerous casinos, many with hotels, along with top vacation rentals and B&Bs dotting the hillsides in Black Hawk. We curated a list of cool places to stay in this Gilpin County leisure mecca.
Probably Black Hawk's Top Places To Stay

Along with neighbor and county seat Central City, you'll find dozens of casinos to test your luck. Ameristar is among the largest in either town, although you'll find the same games in a variety of atmospheres at all the lucky casinos. Whether you're here for business, gaming, or recreation, there are different types of accommodations in Black Hawk that will fit your needs.
Outside of gambling, there are a lot of hiking trails in the Arapaho National Forest. In the snowless season, consider visiting the area's ghost towns, Apex and Russel Gulch. Continue on your scenic drive up the Peak to Peak Highway, connecting with Nederland.
Make it a ski/casino vacation in the winter with a side trip to Eldora Mountain, only 18 miles away. It features 600 acres of less crowded slopes, with some expert steeps to keep it exciting.
This section contains referral links. If you click through and take action, we may receive a commission, at no additional cost to you. 
Here are our choices for the top hotels in Black Hawk, CO, in no particular order:
Ameristar Casino Resort Spa – experience casino and spa grandeur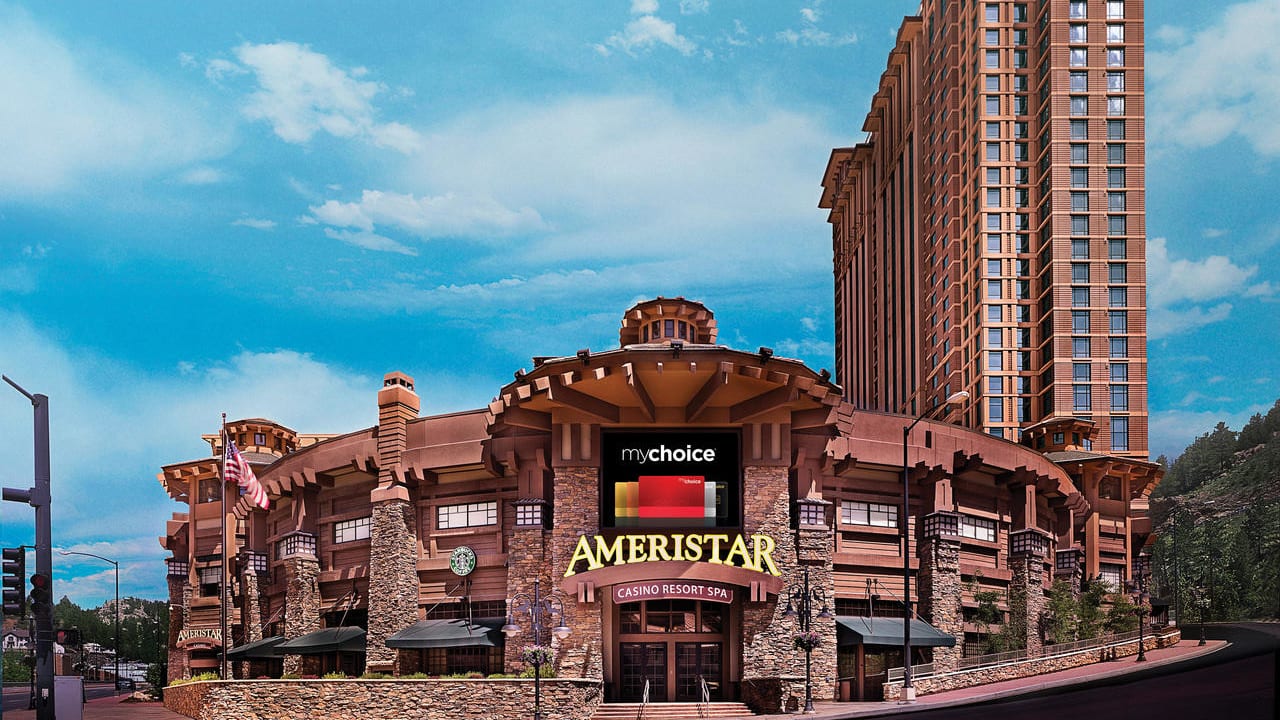 Ameristar is one of the top casinos at Black Hawk and staying in the hotel will definitely give you a lot of entertainment and recreational options.
Since you'll be staying at the casino hotel, expect a lot of options when it comes to room setup. You can opt for an adjoining room (if you're with family or big groups) or you can choose corner rooms for a more exclusive stay. Unlike traditional hotel policy, Ameristar Casino Resort Spa has places that are for smoking. It's also available for marijuana users.
The captivating 7,000-square-foot design of the hotel features three main amenities: Ara Spa, Ara Pool, and the Fitness Center. Ara Spa has a steam room, sauna, Swiss shower, hydro-pool as well as indoor and outdoor pools. Ara Pool features hot tubs with cozy fire pits that could also be an exclusive party venue.
Lastly, the Fitness Center is a definite "Instagram-worthy" location. With a full spectrum of types of equipment from weights, benches, bikes, and more, there's no need to disrupt your regular workout schedule while staying at the hotel.
Lady Luck Casino – affordable casino accommodation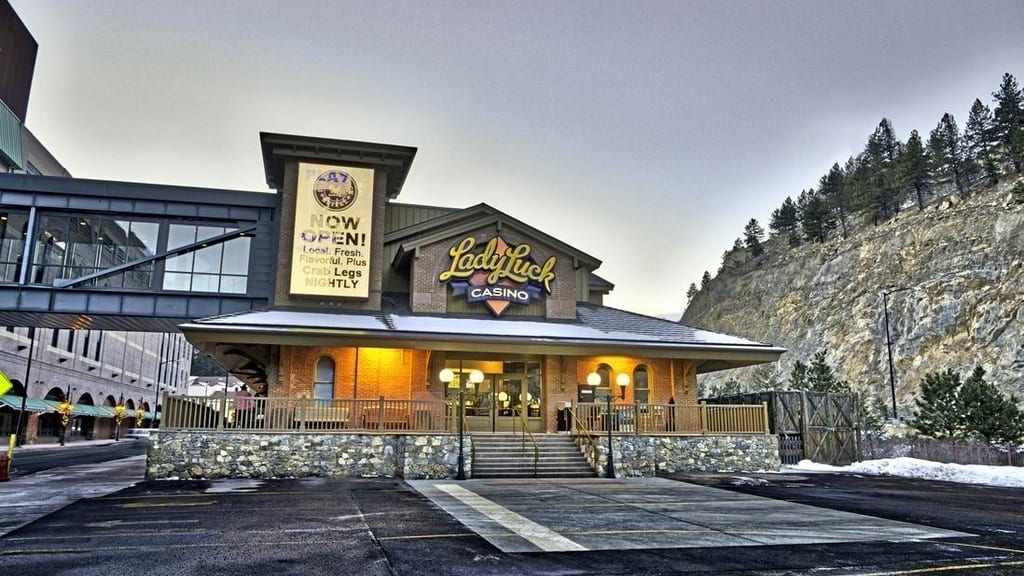 If you still want to experience the casino vibe, but you don't really want big crowds, then Lady Luck Casino may be an excellent choice for you.
Being smaller than Ameristar, Lady Luck Casino has fewer crowds. However, it doesn't mean you'll miss out on the fun. The Lady Luck Tower has a lot of different room options from standard rooms, double beds, accessible bedrooms, junior suites, suites, and king bedrooms.
The Lady Luck Casino also features the Orchid Garden restaurant (which is shared with the Isle of Capri). Another dining experience in the hotel is the Otis Henry's Restaurant, which features the best burger menu and a fantastic view of the Rocky Mountains.
Horseshoe Black Hawk – comfortable and luxurious rooms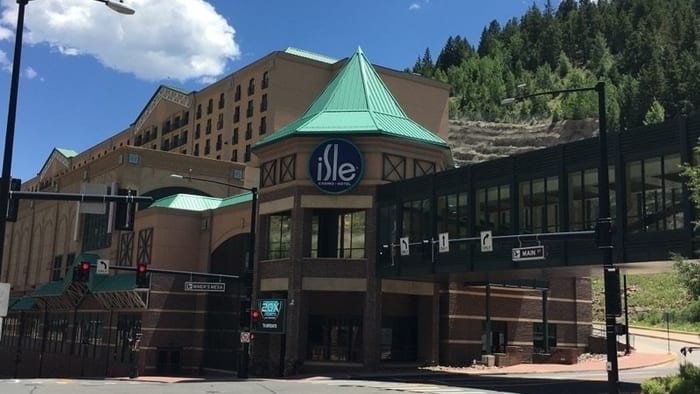 Near the previous hotel, the Horseshoe Black Hawk is also one of the more popular casinos in town. What's unique about the town's casino avenue is that it's more laid back than Vegas.
Most people would come to Black Hawk expecting a full-on Vegas venture, but that's not what the town is all about. They have a lively casino boulevard, but the vibe is still a little more low-key. Staying at Horseshoe could bring you the best of both worlds: comfortable, quiet accommodation, and an option to party and gamble in the casinos at the first level!
The other thing that makes Horseshoe Casino a more enjoyable accommodation than Vegas is the Black Hawk view. The hotel is just behind the beautiful scenery in town, and it gives you a relaxing experience.
Blue Sky Mountain Ranch – exclusive mountain ranch, old country experience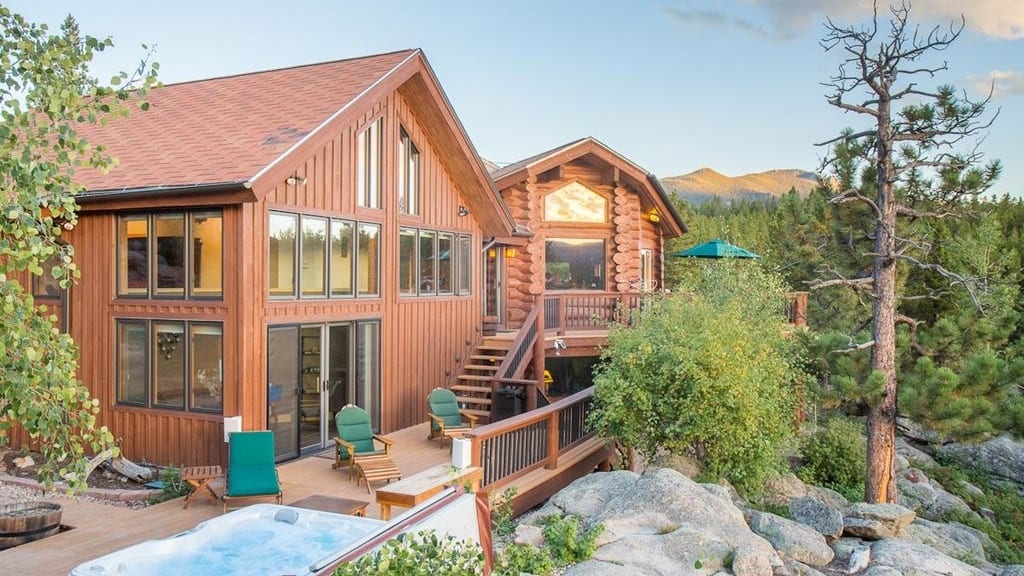 Black Hawk is not all about casinos and gambling. If you're visiting the town to soak in the nature preserves of the city, then Blue Sky Mountain Ranch is the best option.
It's quite pricey because you will be renting out the entire 120-acre ranch, but it will definitely be worth it.
Imagine entering an Exclusive Private Ranch Estate thru a beautiful long and winding quarter-mile driveway to a luxurious Log Cabin Lodge, atop a 500-foot enclave overlooking the snow-capped Rocky Mountains… and that's just the start of the experience.
Enjoy different outdoor activities from hiking, archery, camping, hot tubs, wildlife watching, and biking. You can also explore the outstanding landscapes around the property from different rock cliffs to ridgelines. It really feels like your way out of town.
The ranch has six bedrooms and a Pak n' Play crib/playpen for children. WiFi is available around the property and guests can utilize every part of the ranch, including the complete kitchen. If you're hosting an event, the ranch can accommodate up to 70 people.
The Lodge Casino – highly-rated casino accommodation in town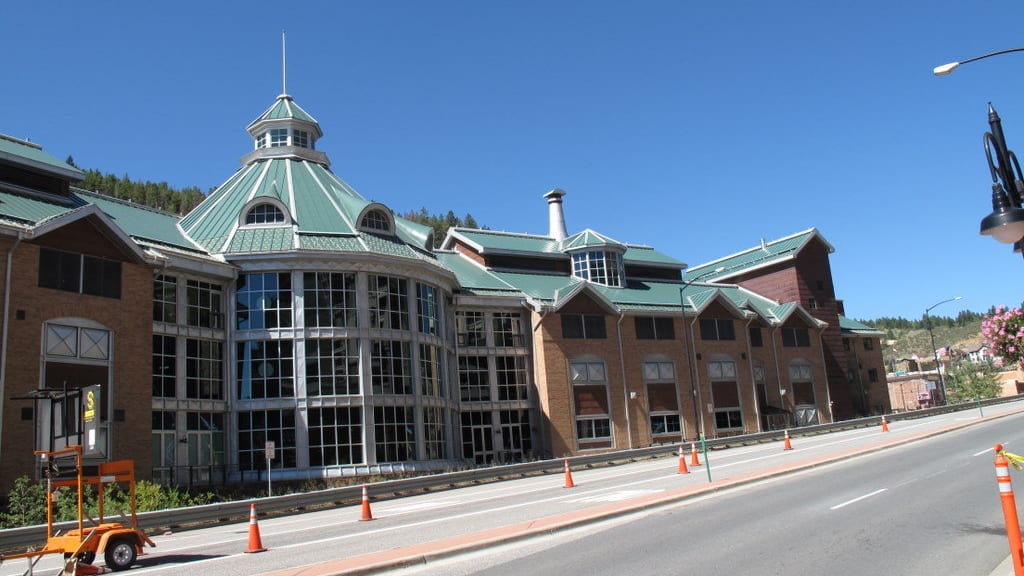 If you're looking for reliable customer service while you plan your Black Hawk stay, then The Lodge Casino's hotel is a good option. Known on TripAdvisor to be a top-rated hotel in Black Hawk, people come in here to enjoy not just the casino gaming in town, but also the other recreational activities around the area.
The Lodge Casino has 50 hotel rooms that have in-room amenities and options for smoking/non-smoking accommodations.
Upon entering the casino, you'd feel a welcoming vibe and a new zone in the casino area as everyone enjoys their experience. Since it's a multi-level casino, it would also be an exciting activity to explore each and every one of them.
Check-in at The Lodge Casino and feel at home with their friendly staff, fun environment, and exciting dining experience.
TEMP CLOSED | Chase Creek Bed & Breakfast – 5-star b&b escape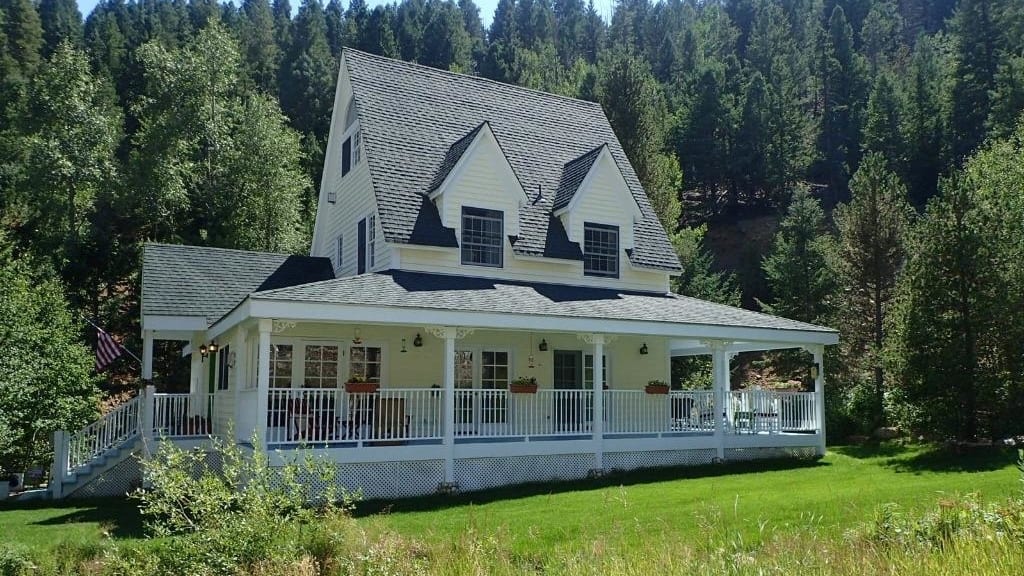 Note: Chase Creek Bed & Breakfast is temporarily closed until further notice.
Now, if you don't want to stay at the busy hotels in these casinos and you're not really traveling with a large group, but you still want to experience that good ol' country vibe at Black Hawk, you can check out Chase Creek Bed & Breakfast.
This Black Hawk B&B is a sweet house run by Karen who makes every effort to ensure your stay is comfortable, memorable, and remarkable. This five-star B&B's suites feature comforters and beds you don't want to get out of, WiFi, TV, a mini fridge, and a separate fireplace for those who want to spend a more private romantic evening.
On top of that, the house itself is a part of the historic Black Hawk, but it's remarkably well-preserved that you might not even notice it.
Base Camp at Golden Gate Canyon – Great camping and cabin experience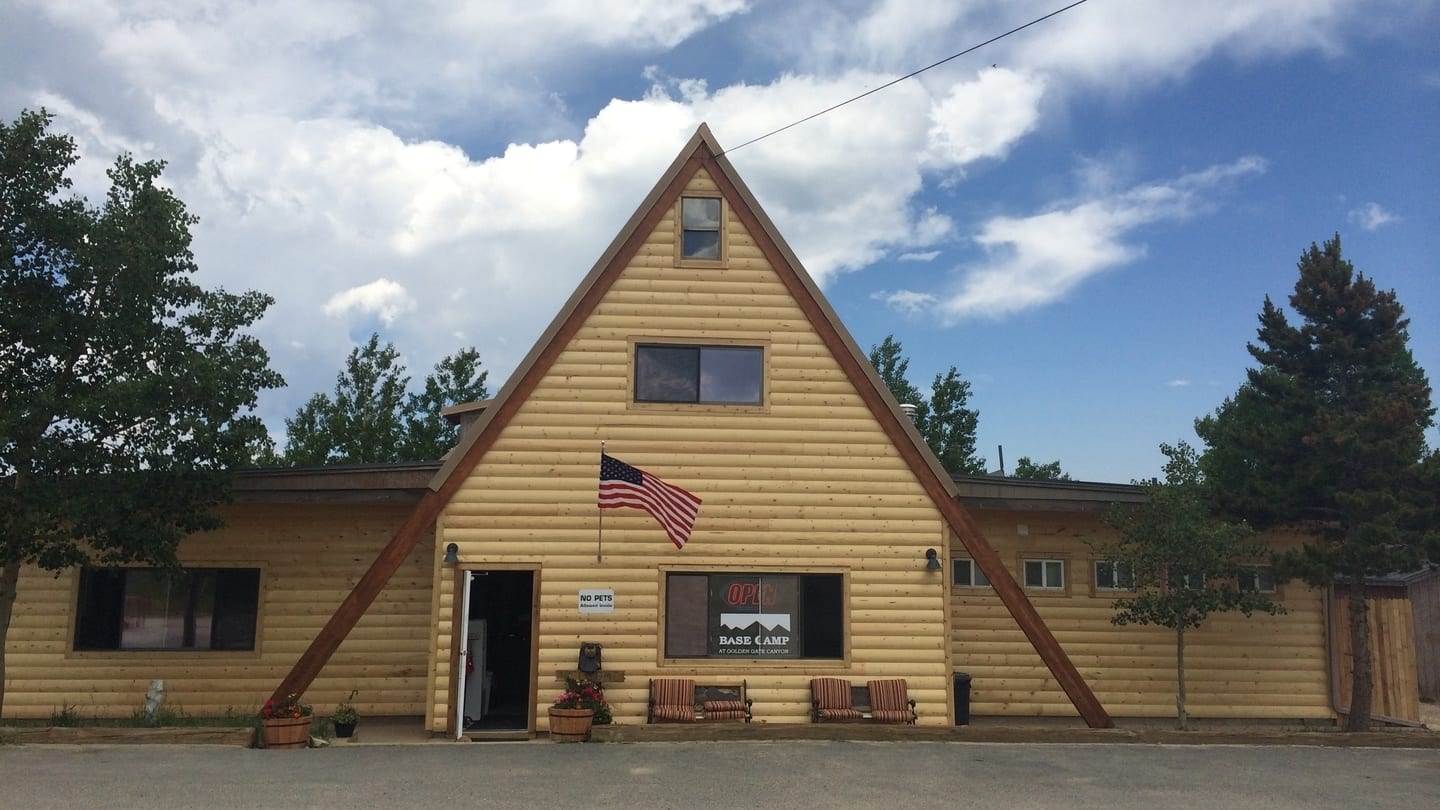 Again, not everyone who will travel to Black Hawk will go there to get a taste of the town's exciting casino scene. Some prefer a more down-to-earth adventure and what's more 'earthy' than a camping vacation?
At Base Camp, you will have multiple accommodation options, from tent sites to RV parking, and cabin stays. Located at elevation 9,230, the camping ground is a pet-friendly, family-friendly property. Since it's quite farther in town than the other hotels and B&Bs, the property has its own convenience store, WiFi, laundry, liquor store, and even gas pumping stations.
Aside from the activities, you can do at camp, you can also check out nearby attractions like the Golden Gate Canyon State Park.
Thanks for checking out our list of top Black Hawk hotels! Explore the wondrous nature activities around Black Hawk and join in its lively nightlife and casino scene.