Welcome to the heartwarming southern front range town of Walsenburg. Known as the Heart of the Spanish Peaks County, the town has a lot to offer when it comes to fun, as well as a few top hotels to accommodate.
Stroll around downtown and you'll be impressed with Walsenburg's historic buildings and small-town charm. There are boutique shops where you can find artisanal pieces of furniture to beautify your spaces. Memorabilia and gifts are also available in the different corner shops. To prepare for your wondrous Walsenburg adventure, we've chosen the best vacation accommodations in town.
Probably Walsenburg's Top Hotel Accommodations
You can go hiking on portions of the Highway of Legends, an 82-mile national scenic byway winding south to Trinidad. It passes a slew of cool alpine towns and summits the absolutely stunning Cuchara Pass at 8,995 feet. Or, stay closer to town and go swimming at the Walsenburg Wild Waters, having a fun time with the family.
Another splendid day a mere minutes west of town can be discovered at Lathrop State Park. It has two lakes: Martin Lake and Horseshoe Lake. The former 180 lake is open to power boats, while the latter 150-acre lake is open for wakeless boating. Fishing is great there too year round.
This section contains referral links. If you click through and take action, we may receive a commission, at no additional cost to you.
Here are our choices for the top hotels in Walsenburg, CO, in no particular order:
La Plaza Inn – home away from home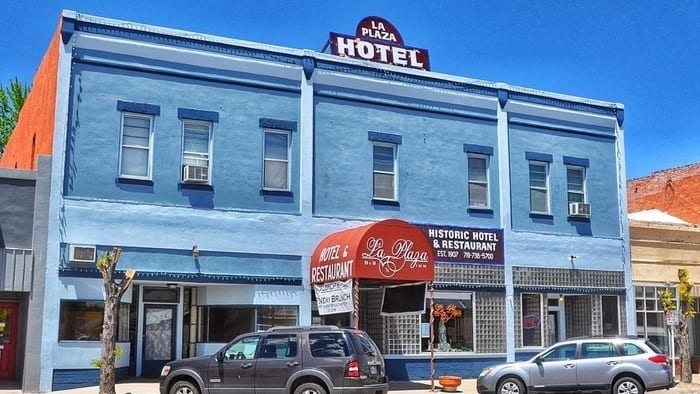 NOTE: This hotel is temporarily closed, please call ahead to verify the status before booking.
Walsenburg's charm is one of the reasons people go back to visit. If you want the kind of family and community ambiance, check out La Plaza Inn. This unique accommodation offers a bed and breakfast experience, but with hotel-type amenities.
The 2-story inn stands out because of its Old West signage in downtown Walsenburg. You'll be welcomed by antique pieces of furniture from the lobby sofas to the elegant side tables and cabinets.
They have eight suites with different bed configurations. The rooms are fully equipped with a beautiful kitchenette, Nordic sofas, bathtub, bed, TV, and WiFi. Guests are also treated to a daily newspaper and breakfast.
Innkeeper Karen Wilson bought the hotel in 2010 and made sure that its original 1907 foundation is still embedded in the renovations. Wilson was fascinated by the town's rich history and the beauty of the surrounding land (especially the valley) that she decided to set her roots here. Because of the warm welcome at the La Plaza Inn, Wilson is proud to say that previous guests have continued to be patrons of the hotel, as well as personal friends.
So, whether you just need a place a stay for solitude and relaxation or you're looking to connect with the people in town, La Plaza Inn is the place to go. There's also lunch and dinner dining on-site or within an easy stroll.
118 W 6th St, Walsenburg, CO 81089 | 719-738-5700
Check prices, availability or book La Plaza Inn
Best Western Rambler – pet-friendly family hotel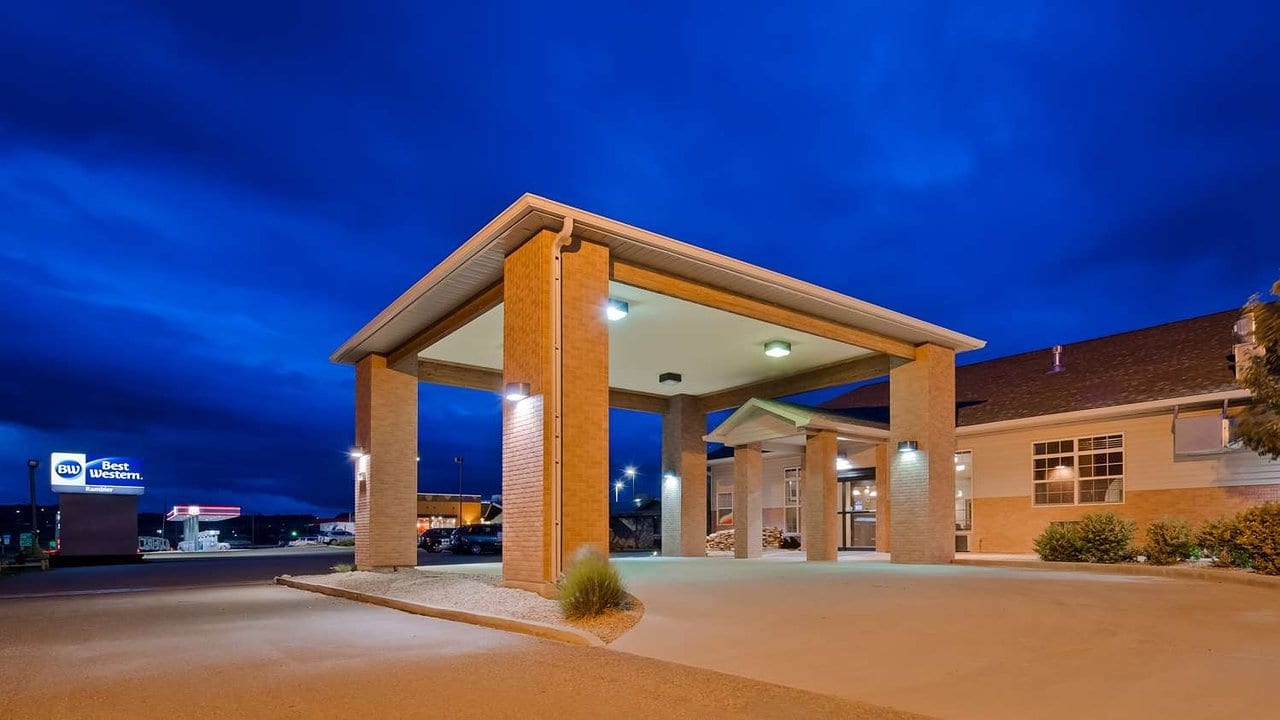 If you're going to travel all over town, and buy various antiques and gifts, you may need a room with more space. At the same time, if you're looking for accommodation that has a complete set of amenities, then Best Western Rambler is the way to go.
This property is the largest hotel in town. It has 59 rooms equipped with refrigerators, microwaves, private bathrooms, high-speed Internet, cable programming, toiletries, coffee/tea maker, and work desks. The hotel also provides daily housekeeping.
The rooms have a traditional hotel setup. It doesn't have a charming appeal as a B&B, but if you're the type of traveler who prioritizes function over homey hospitality, then the suites will be perfect for you.
There's ample space for walking about in the rooms. Depending on the room type, some have relaxing accent chairs.
Best Western Rambler is also ideal for business travelers. Their amenities include a business center, meeting rooms, and conference areas. For relaxation, they have an indoor swimming pool with a whirlpool.
457 US Highway 85, 87, Walsenburg, CO 81089 | 719-738-1121
Check prices, availability or book Best Western Rambler
Anchor Motel – roadside retro accommodation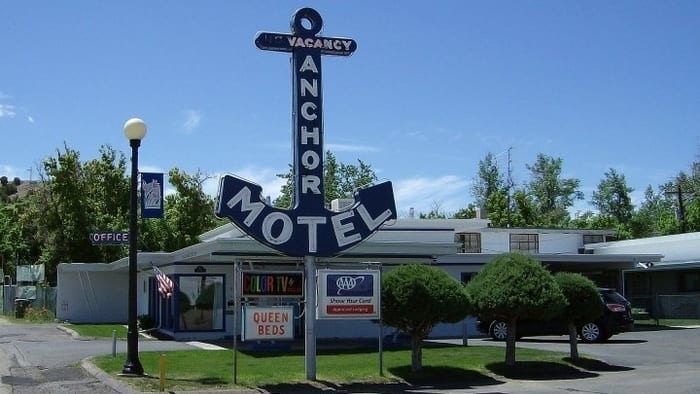 For the 1950's vibe, visit this family-run property, the Anchor Motel. Located on Main Street, this motel is accessible to the best restaurants and attractions in town. In less than 15 minutes of walking, you can reach the Walsenburg Mining Museum, Antique Avenue, or the Museum of Friends. It's also close to the Walsenburg Wild Waters.
Breakfasts are not included in the booking, but there are multiple restaurants within 5 minutes of walking like Serendipity (top cafe and desserts spot in town) and Walsenburg Pizza.
The rooms have a retro design, reminiscent of the minimal, slanted design of this era. Equipped with a small writing desk, a side table, TV, private bathroom, WiFi, and microwave.
1001 Main St, Walsenburg, CO 81089 | 719-738-2800
Check prices, availability or book Anchor Motel
Short but sweet, those are our favorite hotels in Walsenburg! Please enjoy your stay in Spanish Peaks Country!