Explore the "Hub of Western Colorado!" Montrose is a lovely Western Slope town tucked away an hour south of Grand Junction on Highway 550. Its downtown has several blocks of shops, restaurants and lodging, with expansive sweeping views of the surrounding plains and mountains.
Because of the multiple surprises in the region, Montrose has earned the slogan "Stay Here. Play everywhere" because tourists and locals can find a wide variety of indoor and outdoor activities. There are ample hotels to accommodate travelers within easy access of the highway. You can also find vacation rentals hidden away in the country.
Probably Montrose's Best Hotel Accommodations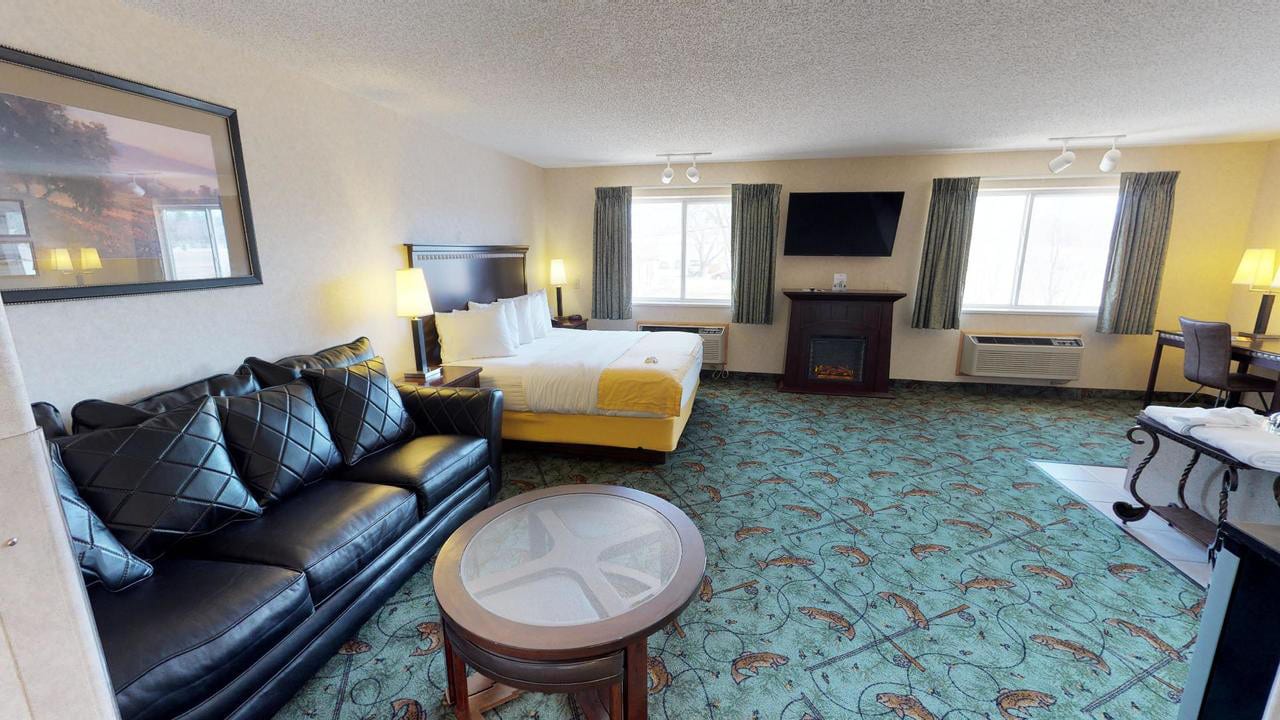 You can check out the Black Canyon National Park, open year-round for recreation and sightseeing. The South Rim to the Black Canyon of the Gunnison lies only 10 miles from downtown Montrose. Camping and fishing in the national park are common past times. Or the Uncompahgre Plateau. At the same time, you can visit destination attractions like the Morrow Point Boat Tour, Owl Creek Pass, and Silver Jack Reservoir.
While strolling downtown swing by the Horsefly Brewing Company for tasty craft pints and pub grub. Soak in the laid-back attitude and long sunny days of Western Colorado. Whether you're staying here for business or pleasure, Montrose offers different types of accommodations to fit your preferences and budget.
This section contains referral links. If you click through and take action, we may receive a commission, at no additional cost to you.
Here are our choices for the top hotels in Montrose, CO, in no particular order:
Black Canyon Motel – reliable hotel service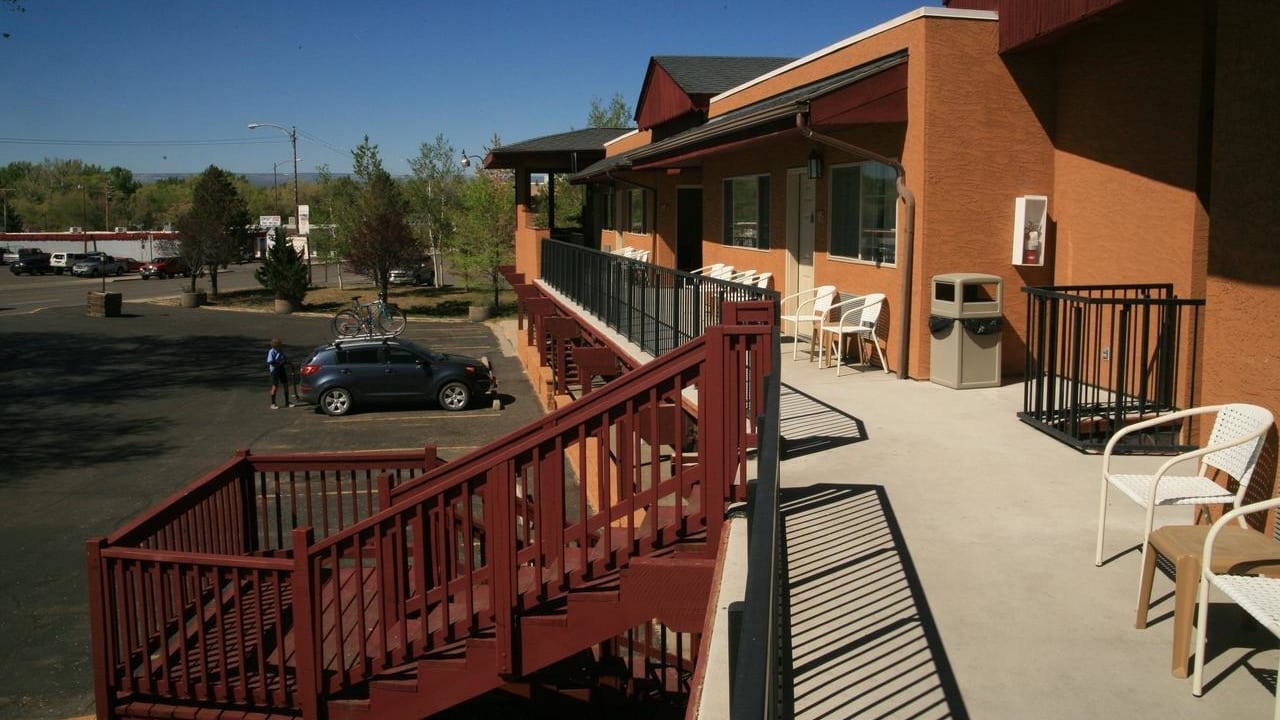 Having a population of about 20,000 people, Montrose has a diverse community. Known for its tourist spots, the people here are welcoming to guests and travelers.
The first go-to place in Montrose is Black Canyon Motel. They offer affordable lodging with breathtaking mountain views from each room. The hotel has 49 cozy rooms that include jacuzzi suites. Guests will also be able to enjoy a free deluxe breakfast that consists of a variety of cereals, assorted pastries, waffles, fresh fruit, and beverages.
Enjoy your sleep with the hotel's comfortable and clean beds. The staff is also outstanding and attentive to the guests' needs.
Hampton Inn – high-quality accommodation and service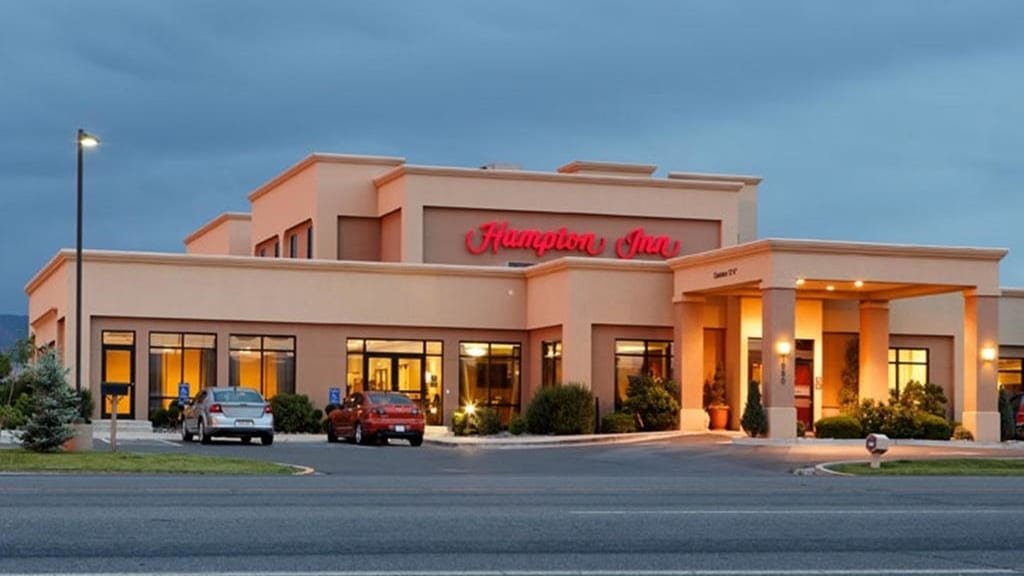 Being part of the popular Hilton franchise, the Hampton Inn in Montrose doesn't disappoint. Being in the top choice of accommodation in the region, it's a reliable choice for lodging.
Located just miles away from the Black Canyon National Park and the beautiful San Juan Mountain Range, Hampton Inn Montrose, offers an ideal location for travelers. You can also check out the local boutiques and shops just minutes away from the property. At the same time, Hampton Inn Montrose is very accessible to the Montrose Regional Airport.
This 2.5-star hotel has prominent amenities like a pool, hot tub, laundry service, multilingual staff, self-serve laundry, airport service, meeting rooms, and accessible rooms.
Red Arrow Inn & Suites – family-run accommodation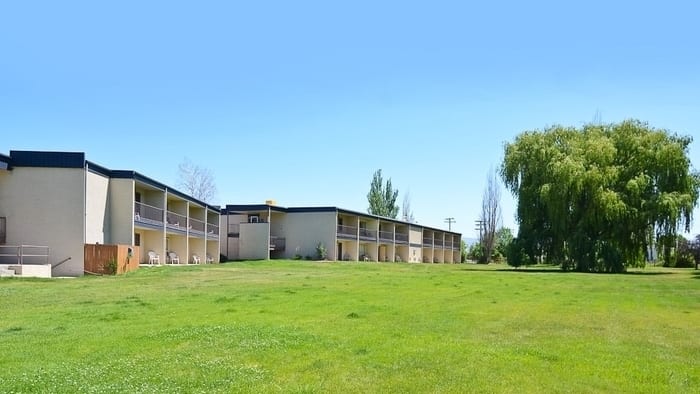 Red Arrow Inn & Suites is a proud family-run hotel that has caught the hearts of its past visitors. The inn is small, but they feature different types of rooms including the King Mini Suite, Two Queen Mini Suite, Two Queen Standard, Executive Suite, and Family Suite.
The rooms here are clean, comfortable, and bright. Packed with essential amenities like a microwave, fridge, coffee maker, and sitting area, the suites are spacious enough for any type of traveler.
The family suite is also a delight with its two-bedroom coverage, a pullout sofa, recliner, fireplace, and access to the poolside patio.
If this is the first time you're checking in at Red Arrow Inn & Suites, make sure to ask about their rewards program called Belly accompanied by their app for a secure keychain pick-up system.
Country Lodge – affordable themed accommodation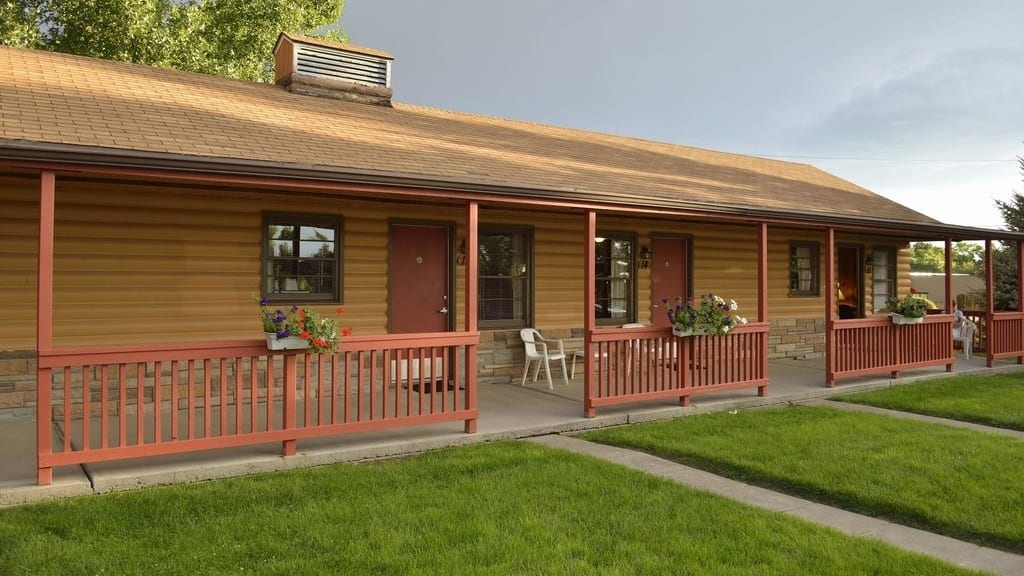 Montrose is a beautiful town that has easy access to the Colorado Rocky Mountains, Grand Mesa National Forest, and Uncompahgre National Forest. If the core of your itinerary would be these three locations, Country Lodge is a good choice.
After your adventure, you can enjoy a relaxing stay at the lodge that offers different types of themed suites that includes essential hotel amenities.
You'd appreciate the retro decor, friendly staff (and owners) as well as the unique natural surroundings within the property. The hotel is old, but it's being preserved quite well. Check out their bathrooms and get this chilling back-in-time experience, which is only highlighted by their adorable pink tiles.
Cedar Creek RV Park – beautiful views of Montrose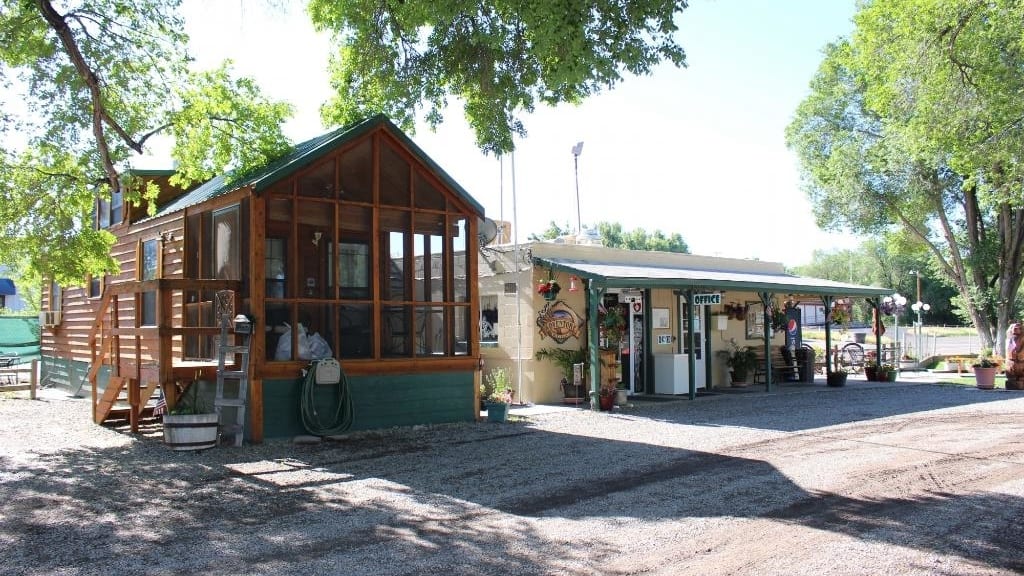 If you're driving to Montrose using an RV, Cedar Creek RV Park is a great place to stay. Owner Donovan is hands-on in welcoming the guests, and you can enjoy different types of amenities in the property.
The quiet park will be different from traditional ones because of its well-made garden decor.
Choose from any of the 45 RV sites in the property which has a pull-thru, hookups, water, sewer, and electricity. You will also have WiFi access all over the park.
If you don't have an RV or a bus, but you want to experience this delightful location, you can rent out their cabins. Staying at their Creek Side Cabin will make for an enjoyable Colorado evening as you're surrounded by the sound of the creek and the nature park.
Holiday Inn Express & Suites – full amenities, accessible hotel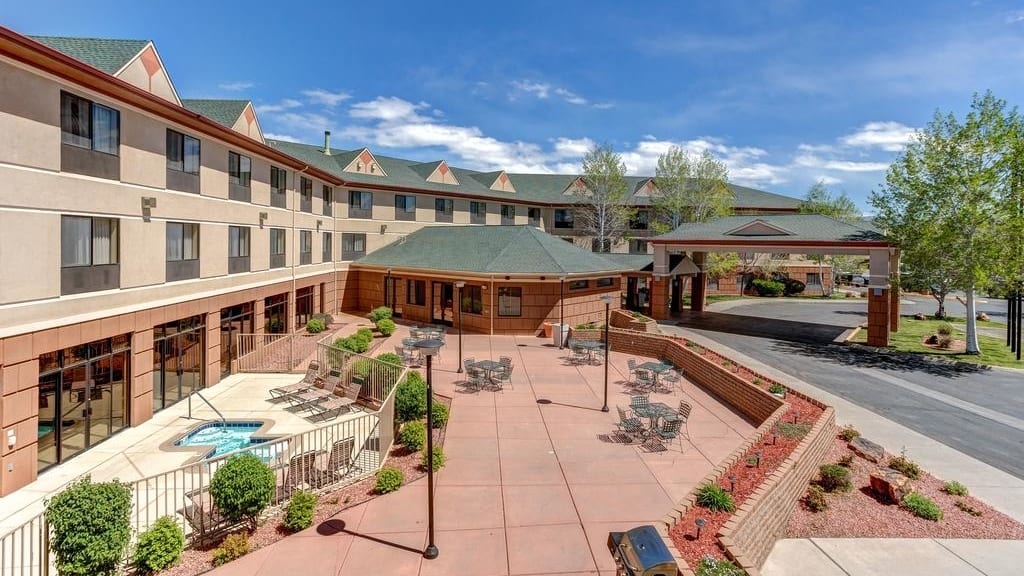 If you're traveling to Montrose alone or you're in town for business, then it's probably safer to choose Holiday Inn Express & Suites. The hotel is part of the IHG franchise that specializes in mid-class hotel chains.
Though they offer affordable accommodation, the hotel is packed with amenities you would need for your trip. From business lounges, meeting rooms, pools, shuttle service, and in-room features, you'll be sure to never worry during your stay.
The customer service is also reliable, and it's relatively close to town.
Canyon Creek Bed and Breakfast – premium b&b experience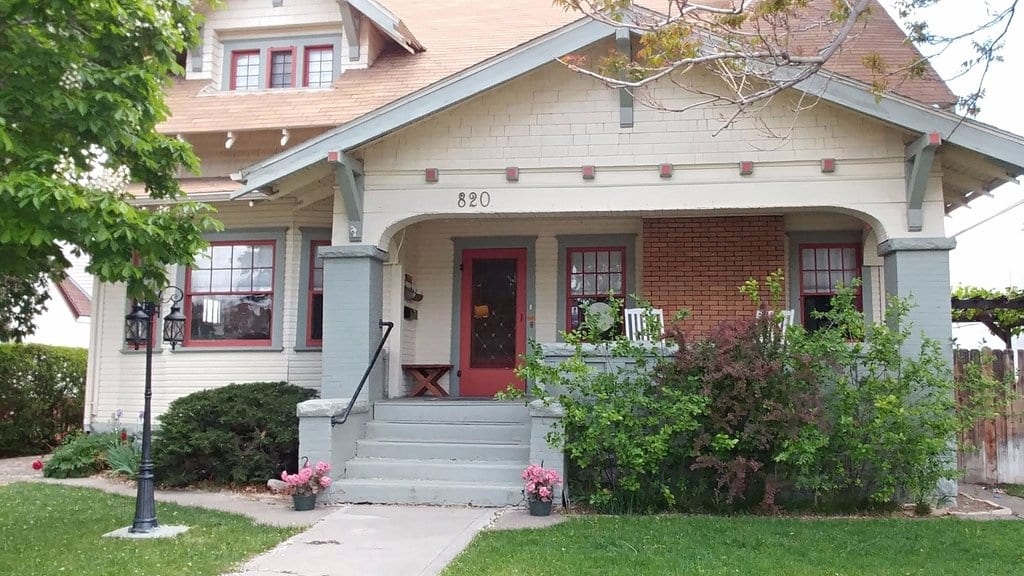 Meanwhile, if you're out in Montrose to look for unique experiences, Canyon Creek Bed & Breakfast is a must-see. The owners Kendra and Daniel Morrow (as well as their two kids Reese and Julian and their dog "Mr. Bo) are passionate hosts. They have been in business for about 16 years now, and they built this B&B because they're Montrose natives who would like to open their home to visitors.
Canyon Creek Bed and Breakfast is actually a historic home built back in 1909, but it was renovated to create a haven of accommodation for modern guests.
Check out this premium B&B which offers beautifully decorated rooms, and unique amenities like massage therapy, and a jacuzzi.
Stay Wise Inn – 2-star accommodation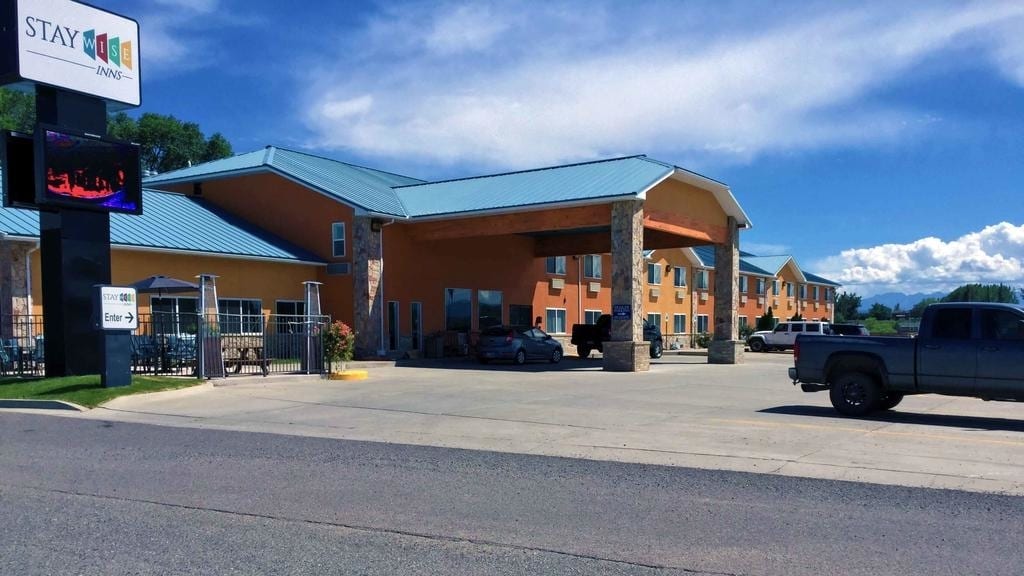 For those who are looking for a traditional hotel setup, but you're not entirely attracted to the likes of Holiday Inn, you can check out Stay Wise Inn.
This 2-star hotel has many familiar hotel features like a pool, heated pool, and hot tub. But what makes this special is the high quality of service the team offers every guest. They have received a lot of awards over the past years for being at the top of their game.
This 50-room property also boasts of its "Egg-Cellent" breakfast menu that includes freshly made omelets and other hearty offerings.
The rooms are comfortably sized, and you can also request rooms with an open tub!
Super 8 by Wyndham – relaxing reliability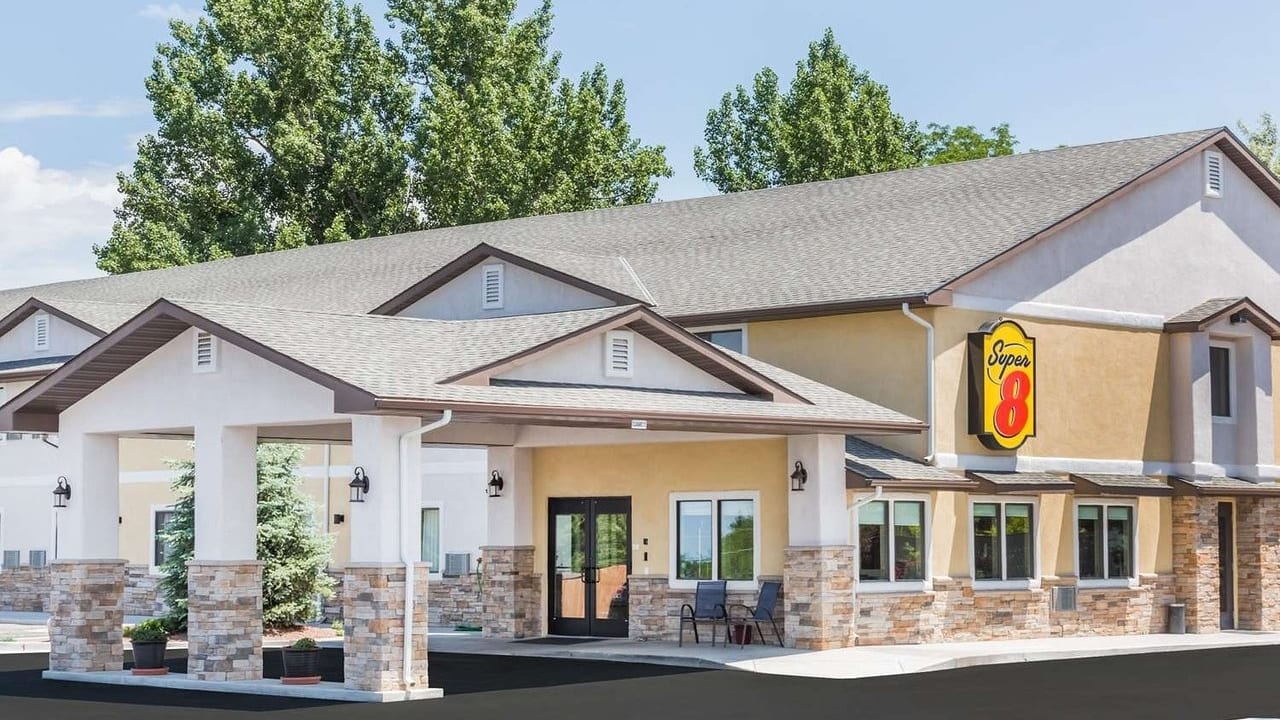 Another hotel chain in town is Super 8 by Wyndham. Just like the hotel above, this is also a 2-star accommodation so you can also expect a high quality of service.
What's unique about Super 8 is it leans more toward families and groups. They have essential in-room amenities, but they don't have a restaurant or a pool. However, they have free parking and even babysitting services.
Super 8 is close to downtown so you can check out the different dining spots in town.
Explore the majestic Montrose and trail through the Western Slope soon! Thanks for checking out our list of top Montrose hotel accommodations!