Fruita is an outstanding Western Slope destination that highlights the intersection of creativity and the great outdoors. It boasts many outstanding hotels and places to spend the night.
Fruita is tucked away only minutes west of Grand Junction, providing a quieter but equally stunning destination. Like its neighbor, Fruita is surrounded by mesas and mesmerizing rocks and hills. If you're planning a Western Slope adventure, we've curated the top five hotels and accommodations in town. You can also read up on Grand Junction's best hotels, if you can't find what you're looking for here.
Probably Fruita's Best Hotel Accommodations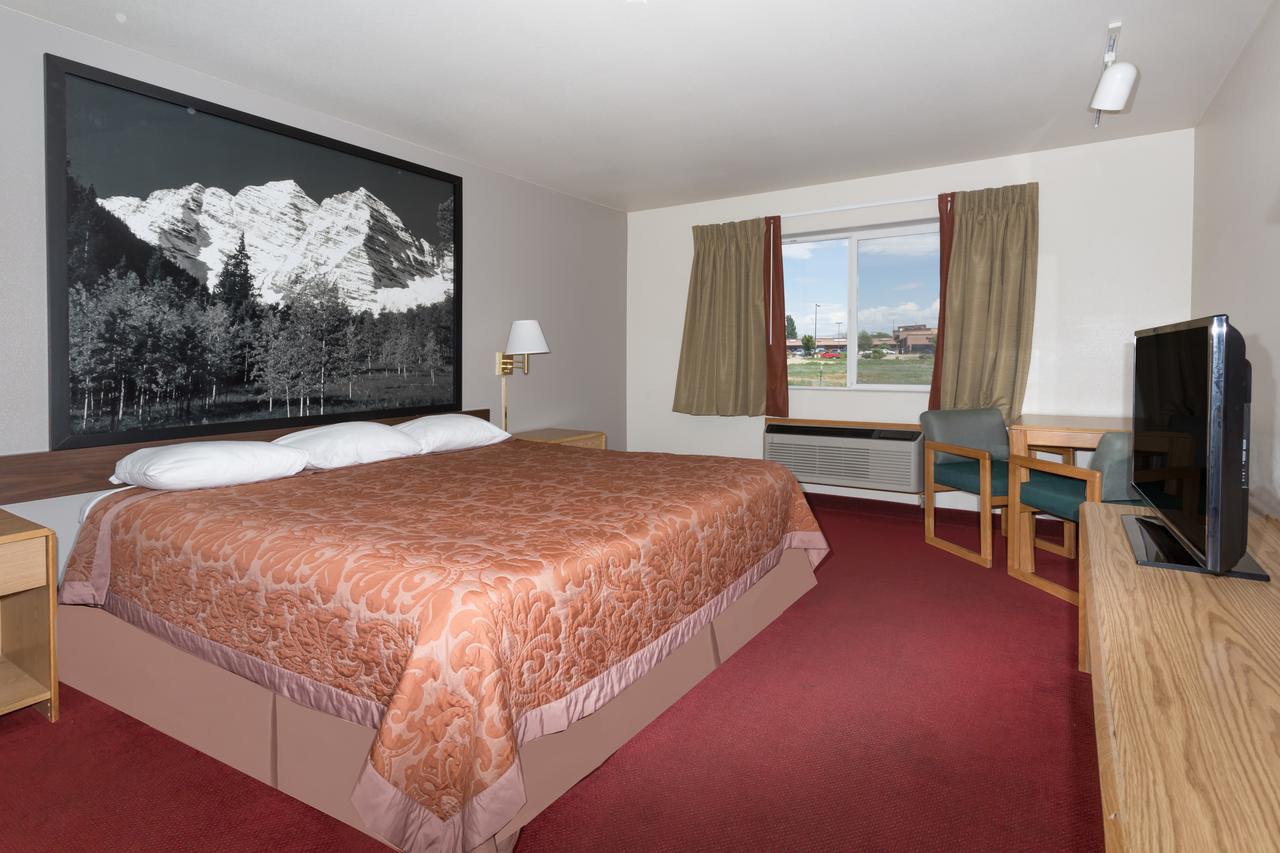 The town is known for its annual events and festivals like Kokopelli 100, an international mountain bike racing that covers the Kokopelli Trail. It has some of the best mountain bike trails in the vicinity. For amateur bikers, Fruita is also a favorite destination because of the lively community at the Fruita Bike Park. You can also venture over to Grand Junction to check out its terrific trails and attractions.
If you want to explore some natural wonders, drive up the scenic Rim Rock Drive just a few miles away from downtown. It winds its way along the magnificent mesa tops of Colorado National Monument, before descending into neighbor Grand Junction.
Another oasis you can and should explore while in town is Highline Lake State Park. It's only eleven miles from downtown to Highline Lake, its wonderful centerpiece. You can boat, jet ski, and fish there. But it also features Mack Mesa Lake, which is only open to wakeless and electric motor boats, so it provides a more tranquil time.
This section contains referral links. If you click through and take action, we may receive a commission, at no additional cost to you. 
Here are our choices for the top hotels in Fruita, CO, in no particular order:
Comfort Inn & Suites -Well-rounded Accommodation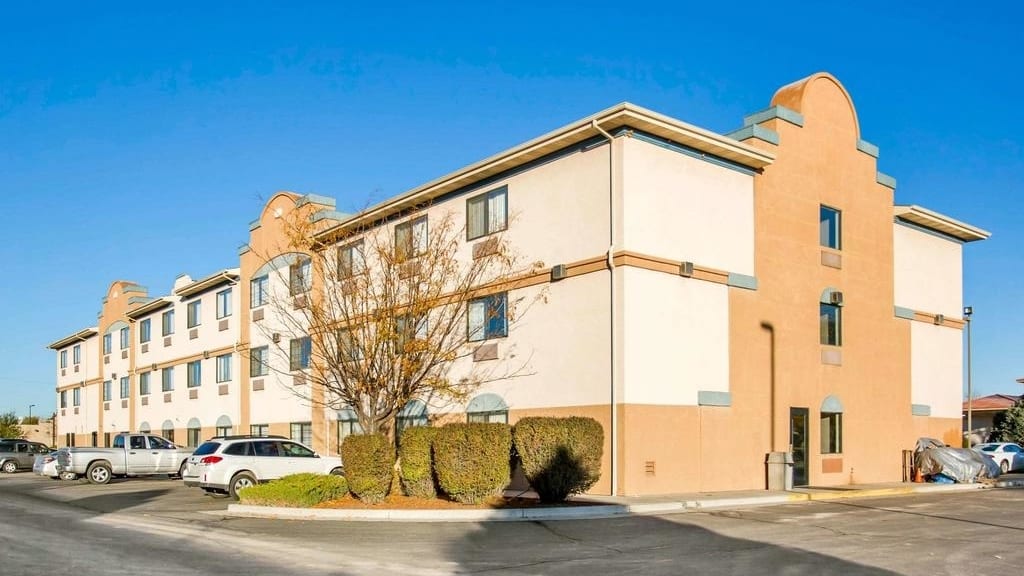 Whether you're traveling for business or leisure, you will need accommodation with complete amenities so your stay can be hassle-free and relaxing. That's precisely what Comfort Inn & Suites Fruita offers.
Located just minutes away from the Western Slope Vietnam War Memorial and the Dinosaur Journey museum, this hotel allows guests to go through the main attractions of town in a jiffy. The hotel also has a bright yellow-warm ambiance that makes it easy to be comfortable in this property.
Though located near the bustle of downtown, Comfort Inn is a little bit secluded, away from traffic. There are mini outdoor sitting areas behind the hotel if you want to have a breather and stretch your feet out.
Their spacious rooms are clean and comfortable. The design is quite simple, and you have the basic amenities you would need for your trip. You'll get free WiFi, a microwave, a refrigerator, premium bedding, flat-panel TV, a work desk, a lounge sofa (for larger suites), and a coffee maker.
The mornings are lively in the hotel, too. Guests are treated to a continental breakfast with all of their favorite staples like waffles, fruits, brewed coffee, and omelet.
Super 8 by Wyndham – Family-friendly Accommodation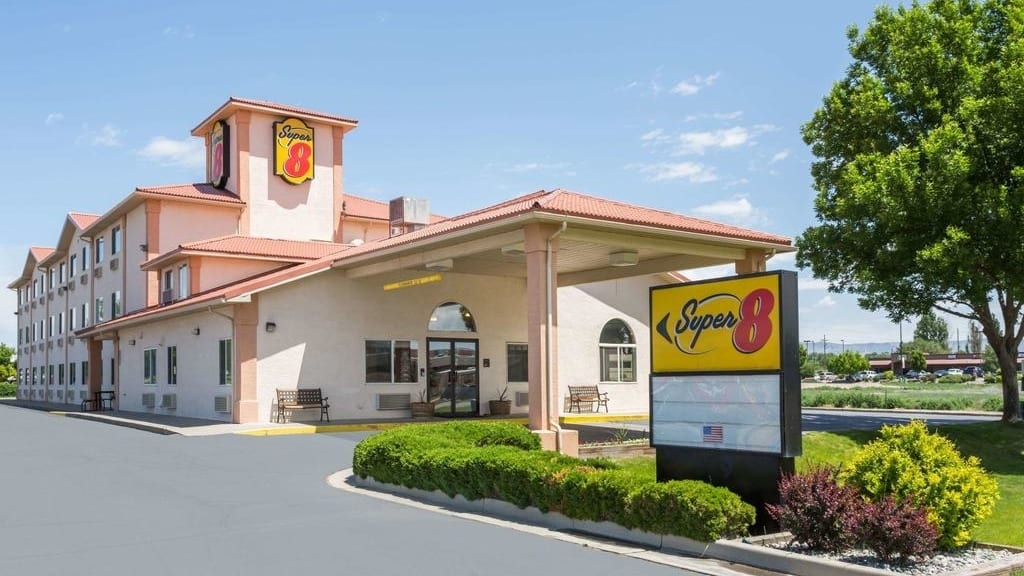 Fruita is a lively town with a lot of outdoor activities for the whole family. If you're traveling with large groups, Super 8 by Wyndham is a satisfying accommodation for you.
This property is situated just minutes away from the Colorado Welcome Center, which offers a trove of tourism information. If you have kids or peers who are visiting the Dinosaur Journey Museum, this hotel is also close by.
The hotel has an excellent open space allocation that allows guests to breathe in that fresh air outside their rooms without being in the middle of the downtown traffic.
The hotel design is pretty antiquated, but the management's ability to maintain a high quality of customer service as well as cleanliness throughout the years. These are just a couple of reasons why travelers love this place.
They have 60 air-conditioned guestrooms, which have basic amenities like a mini-refrigerator, a microwave, a private bathroom, and a TV. The lobby has a retro diner vibe. The hotel also has a lot of amenities that will help you relax during your stay.
They have a well-stocked pantry that you can visit anytime. They also have an indoor pool. If you're staying for a longer period, they have a self-serve laundry facility, a business center, and a concierge service in case you need directions for exploring Mesa County.
Balanced Rock Inn – Cozy Spacious Rooms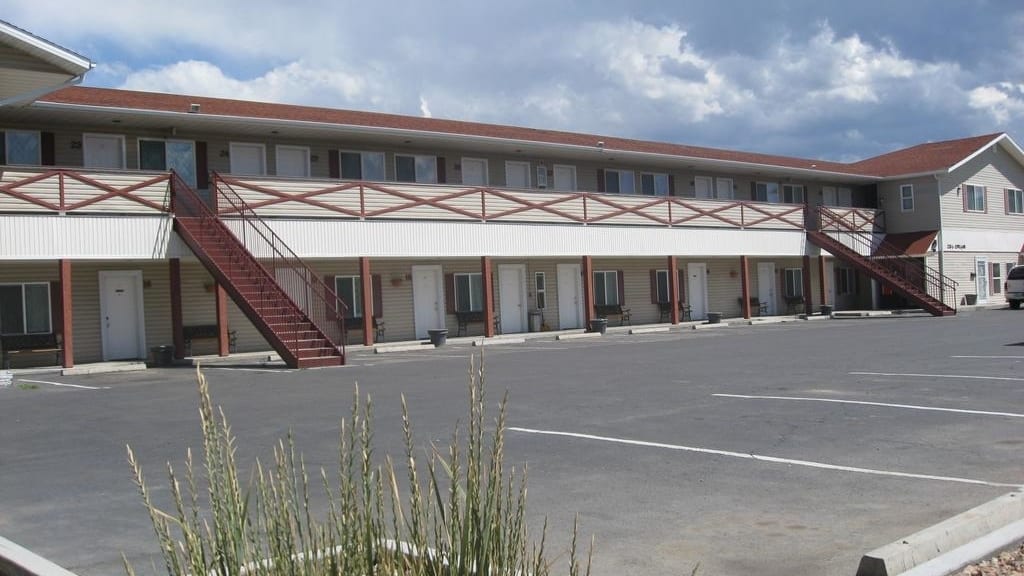 Continuing our momentum of high-quality Fruita motels, let's go to the Balanced Rock Inn. This particular accommodation has a unique vibe and ambiance. The rooms are larger, so it's perfect for that backpacking for a more extended period and for families and large groups.
Depending on the room type you will choose, they have a double queen bed and a single king bed option. Each room is equipped with an amply-spaced small dining area, a bathroom with shower, microwave, mini-refrigerator, luggage corner, accent chair, mirror, and TV.
Previous guests have also noted how comfortable the beds are. All in all, the motel has 22 modern rooms.
In the morning, guests are treated to a warm home-cooked continental breakfast. If you need a quick snack, the motel also has a vending machine. If you need a full meal, there are various nearby establishments like the Hot Tomato Pizza and the Fiesta Guadalajara.
La Quinta Inn & Suites – 3-Star Accommodation
For an ultimate Fruita experience, try exploring your staycation options at the La Quinta Inn & Suites. This 3-star accommodation has received various commendations from critics and previous guests.
It's one of the few hotels in town that offer a full list of amenities from an indoor pool, wide parking area, updated gym, and hot tub. They also have features for business travelers, including a business center where you can just focus and tune everything out. Printing, faxing, and photocopying services are available too.
As for family and group travelers, the hotel's  Bright Side Breakfast is a top choice. It's a continental breakfast offering that includes favorite staples like waffles and fruits, brewed coffee, and omelets.
The rooms have a clean ambiance. Filled with natural tones like lukewarm green and dark wood brown, and white, the rooms feel homey. They also have multiple room configurations to choose from (even pet-friendly ones). Each room is equipped with high-speed internet, WiFi, a mini-refrigerator, a microwave, an ergonomic desk, air-conditioning, a shower/bathtub, an accent chair, sofa lounge area (for larger suites), and an accent chair.
That wraps up the top hotel accommodations in Fruita. Remember to take your time exploring Colorado's wonderful Western Slope.