Idaho Springs is one of the easiest mountain towns to reach from the Denver Front Range. It makes a great basecamp for exploring the Rocky Mountains, while still benefits from the capital city's proximity.
Enjoy the cheeky and vibrant city of Idaho Springs. Comfortably accessible by traveling through I-70, visitors can stroll the historic downtown, and explore different types of residences at the western part of town. Loveland Ski Area is also near the region! The town has a lot of top restaurants and a range of hotels to accommodate travelers.
Probably Idaho Spring's Best Hotel Accommodations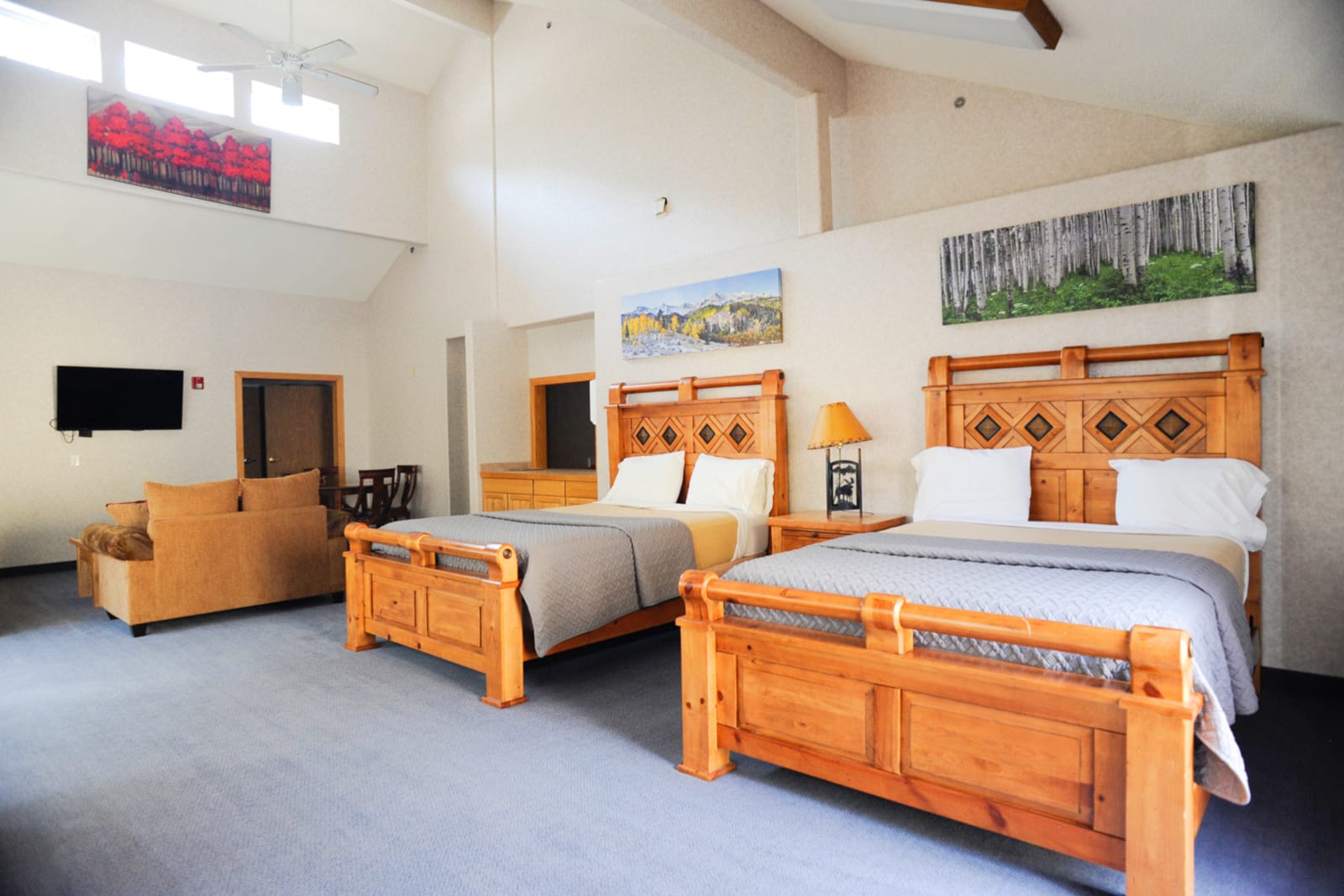 As its name might suggest, Idaho Springs is home to a hot springs resort. Indian Hot Springs features a hot springs filled swimming pool, private hot tubs for rent, along with unique hot springs caves, one for men and one for women. Be sure to visit one of the local mines to get the full I.S. experience. Argo Gold Mine is the massive red mill you see from the highway. Hidden just off the beaten path is Phoenix Gold Mine, the other historic mine to tour.
It's easy to appreciate the town's rugged location once you spend some time exploring. Clear Creek passes right through town offering year round fishing and summer whitewater rafting. Echo Lake is cool place to camp and hike, or continue the drive up over 14,000 feet on the Mount Evans Byway. Whether you are exploring the mining history of Idaho Springs or checking out the different adventure sports in town, finding the best accommodation should be a breeze.
This section contains referral links. If you click through and take action, we may receive a commission, at no additional cost to you. Rates listed below are subject to change.
Here's our choices for the top hotels in Idaho Springs, CO, in no particular order:
Columbine Inn – luxurious suite vacation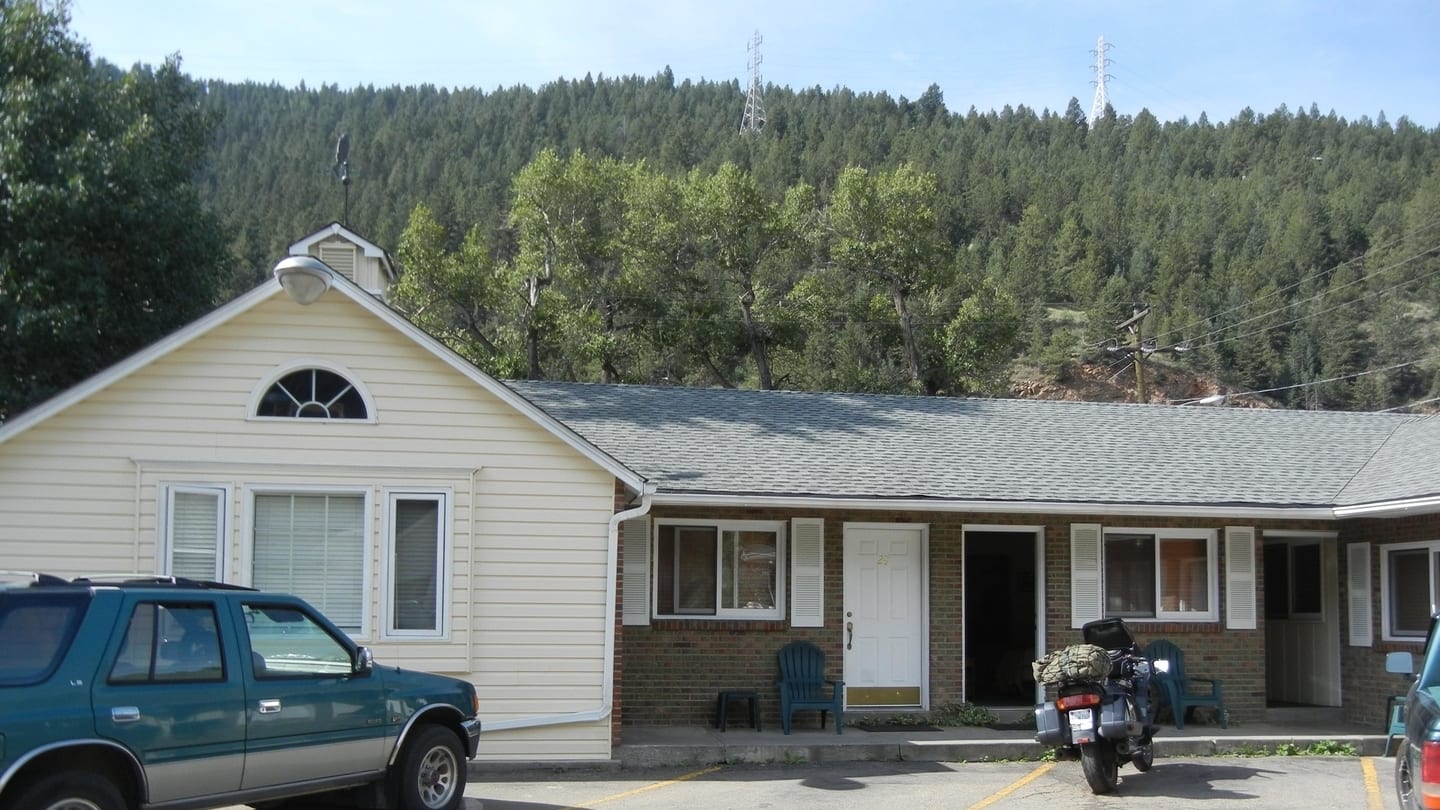 First on the list is Columbine Inn. Located at the heart of Idaho Springs, the rustic accommodation has a Rocky Mountain setting. Completed with remodeled suites and cozy cottages, guests can enjoy a genuinely country-style vacation.
The property has 16 unique suites with kitchenettes, microwaves, refrigerators, heater, and air conditioner. If you're a history geek, you'd also be lucky to stay at this property which used to be an accommodation during the mining era of the town.
This highly-rated accommodation has been a favorite of Idaho tourists, business and leisure travelers. You can also request a room with a hot tub and enjoy the cool view during the night. Since it's located in town, Columbine Inn will also give you quick access to the top restaurants in town. Check out the Chinese restaurant that's just minutes away from the inn.
The charm of the inn reminds you of home!
Argo Inn and Suites – creek side views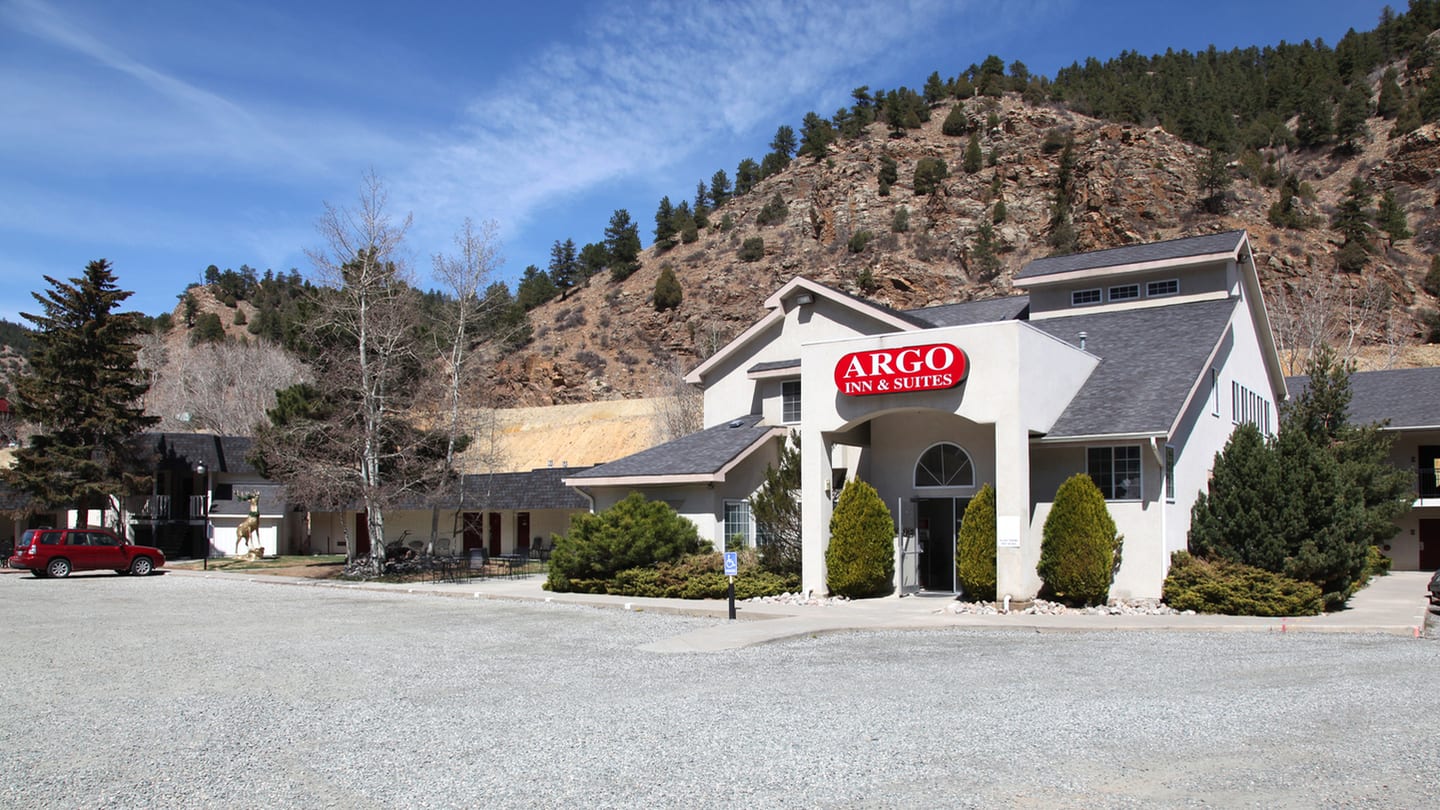 If you're in Idaho Springs to explore its nature reserves and have a relaxing weekend, Argo Inn & Suites is an excellent choice. Located just 5 minutes from I-70, the property is easy to find. You will also be just an hour away from Denver.
This property is perfect for couples and families. The cozy setup is great for family and group bonding. At the inn, they have specific locations where you can have BBQ grills with everyone during the day and enjoy the night with a fire pit. The outdoor setup also has outdoor seating to make you feel more comfortable.
The layout of the property is strategically placed near the Creek where guests can enjoy amazing views of the river. Wake up to the sound of the river just outside your room.
Though you'd be staying at the outskirts of the central city, you can still enjoy WiFI and TV. You can even bring your pet and stay in with them in the suite's designated pet-friendly rooms!
Miners Pick Bed & Breakfast – top accommodation with a homey feel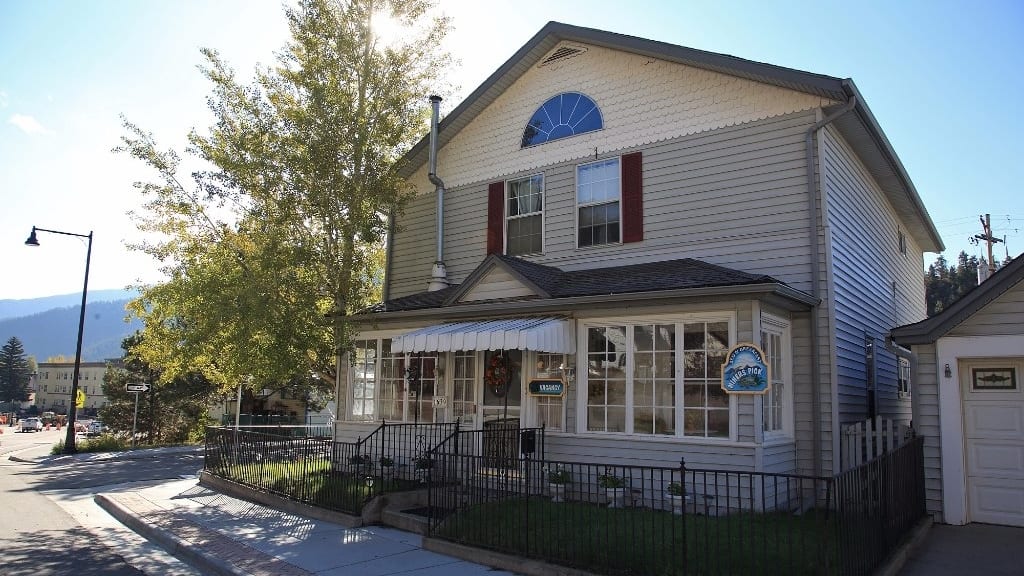 Idaho Springs is filled with different outdoor activities like zip lining. It is popular for family and group travels. If you're looking for an accommodation that's not only budget-friendly but is also a place that you can "temporarily" call home, then Miners Pick Bed & Breakfast is the best choice.
Highly-rated in almost all review platforms, this accommodation is known for its warm and cozy environment. If you're not looking for that 5-star grandeur experience, this could be a perfect choice. Though they wouldn't have the updated, modern feel, this historic inn features uniquely designed rooms that gives you an insight into Idaho Springs' history.
The second floor has three bedrooms where you walk up to for about 13 steps. Each bedroom has its own bathroom, and you can even request for a tub. The decor of the entire house will take you back to the mid-1900s. There's no TV or radio in the room so if you really want to get that gold-miner's feel, you can have a tech detox and just enjoy the place.
JC Suites – relaxing and fun stay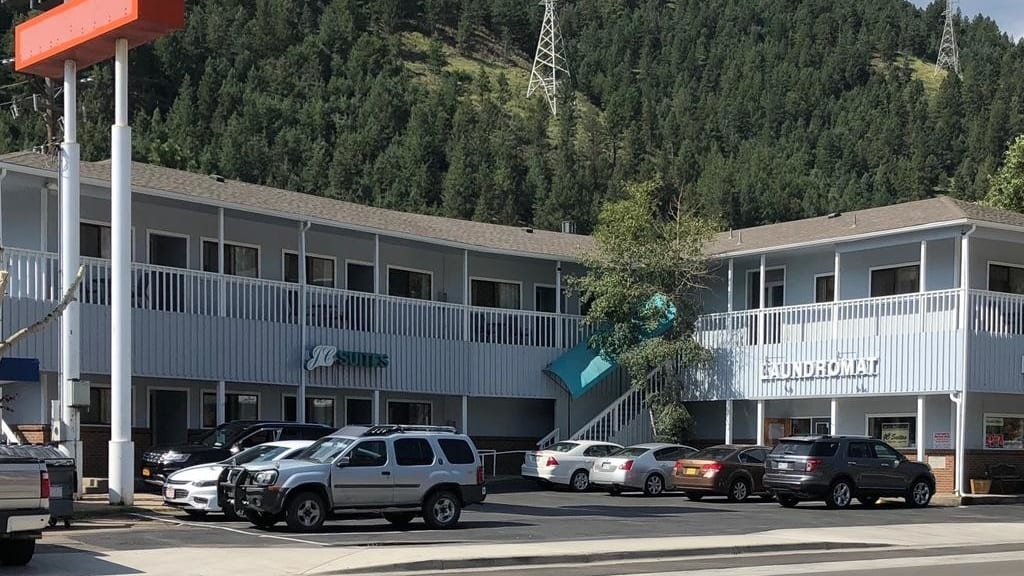 If you want an unassuming and straightforward accommodation, JC Suites is the one for you. There are travelers in Idaho Springs who fill their days with activities throughout the day. That means you won't really have the time to stay at your inn/hotel and would only come back for sleep, shower, and breakfast.
If you've packed your itinerary in this manner, then JC Suites is the perfect choice for you. Located in the central part of Idaho Springs, the inn gives you access to the main tourist spots in town.
Offering modern amenities like A/C, WiFi, cable, coffee makers, microwaves & refrigerators, telephones, tanning beds, laundry facility, and even an office area, you won't really be out of your comfort zone.
The inn has bright designs and a lighter feel. The rooms are clean and comfortable. This is a hotel booking that will definitely give you value for your money.
The Silver Lake Lodge – old country meets modern luxury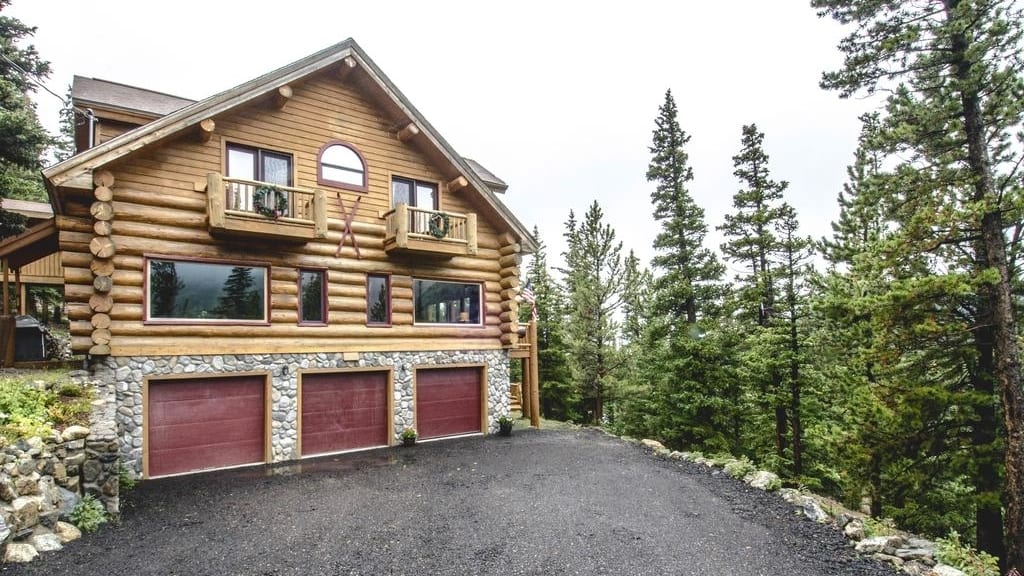 If you want to get a taste of the priceless views of the Rocky Mountains, then staying at The Silver Lake Lodge is a perfect choice. Located at a 10,500 ft elevation, this is considered as the highest B&B in the world! Experience a luxury retreat as you get to know Idaho Spring's famous and rich history as well as the natural wonders of the city.
The lodge has been popular over the past years because of its artfully designed decor. Throughout the place, you will really feel comfortable, and you'd get that country outback experience. At the same time, this four-star inn will give you an outstanding luxury experience.
The rooms are cozy, warm, with plush beds and private baths. Each room has a unique theme, vaulted ceiling and breathtaking views that change throughout the seasons. That's why staying here at the different seasons of the year wouldn't be tiresome since you'd get a different experience every time.
From local cuisines, mountain hikes, Glacier Lake travel tours to shopping, the hotel staff will be able to assist you in planning your Idaho Springs journey!
Discover the city where the Gold Rush began! Thanks for checking out our list of top Idaho Springs hotel accommodations!