Idaho Springs is a popular stop for those traveling on I-70, to and from the mountains. Though the town is known for its hot springs, Idaho Springs has a lot more to offer adventure seekers. Rafting is one of the top summer sports available in town. Clear Creek runs right through town and can offer some fierce class IV and V rapids, as well as great fishing.
In the winter skiing is close by at Loveland Ski Area, as well as all the popular resorts of Summit County and Winter Park on the opposite side of Berthoud Pass. The town resides at an elevation of 7,526 feet in Clear Creek County. In 2010 it reported a population of 1,717 residents. It features an ample downtown with a lot of shops and restaurants serving the I-70 travelers.
Idaho Springs has a similar history to most other hot springs towns in Colorado. It was originally a miner town that was established during the mid 19th century and later transformed into a tourist destination. The town was founded around 1859 during the start of the gold rush. It was incorporated years later in November of 1885.
Main Attractions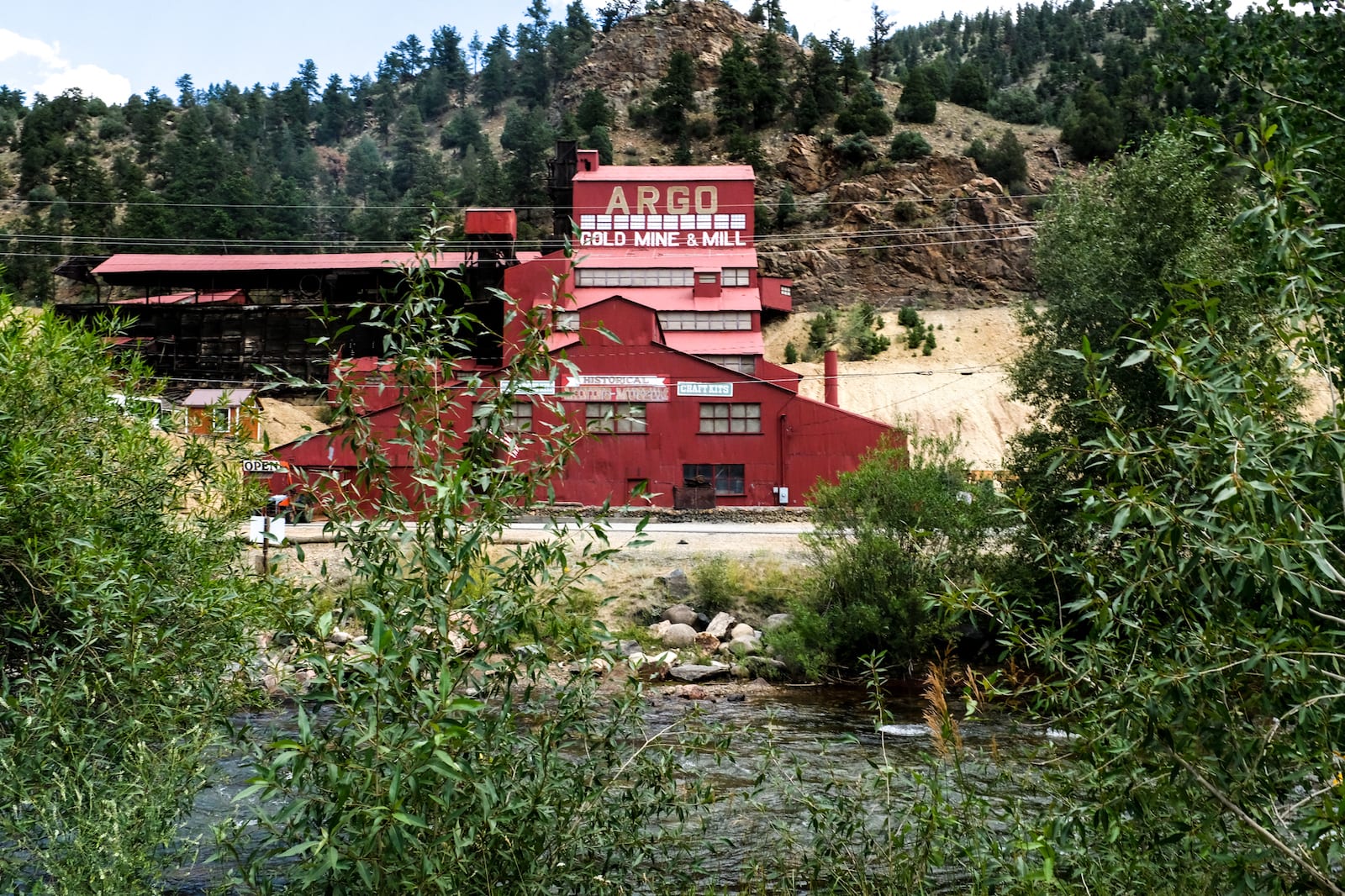 Clear Creek – This well-known river flows directly through town, providing great fishing access at a number of spots. It's also one of the most popular commercially rafted rivers in Colorado. You can raft Clear Creek from mid-May through August. Depending on conditions and the section you raft, class II to V rapids can be found.
Historic District – Downtown Idaho Springs offers several stroll-able blocks lined with historic buildings. They house various shops and restaurants, with some lodging scattered around.
Indian Hot Springs – Long been used for its therapeutic benefits. Unique to these hot springs are geothermal caves that were carved out in the early 1900s.
Mine Tours – As a former mining town, there are a couple of historic tours that operate year-round. Argo and Phoenix gold mines are the two local tours.
Recreation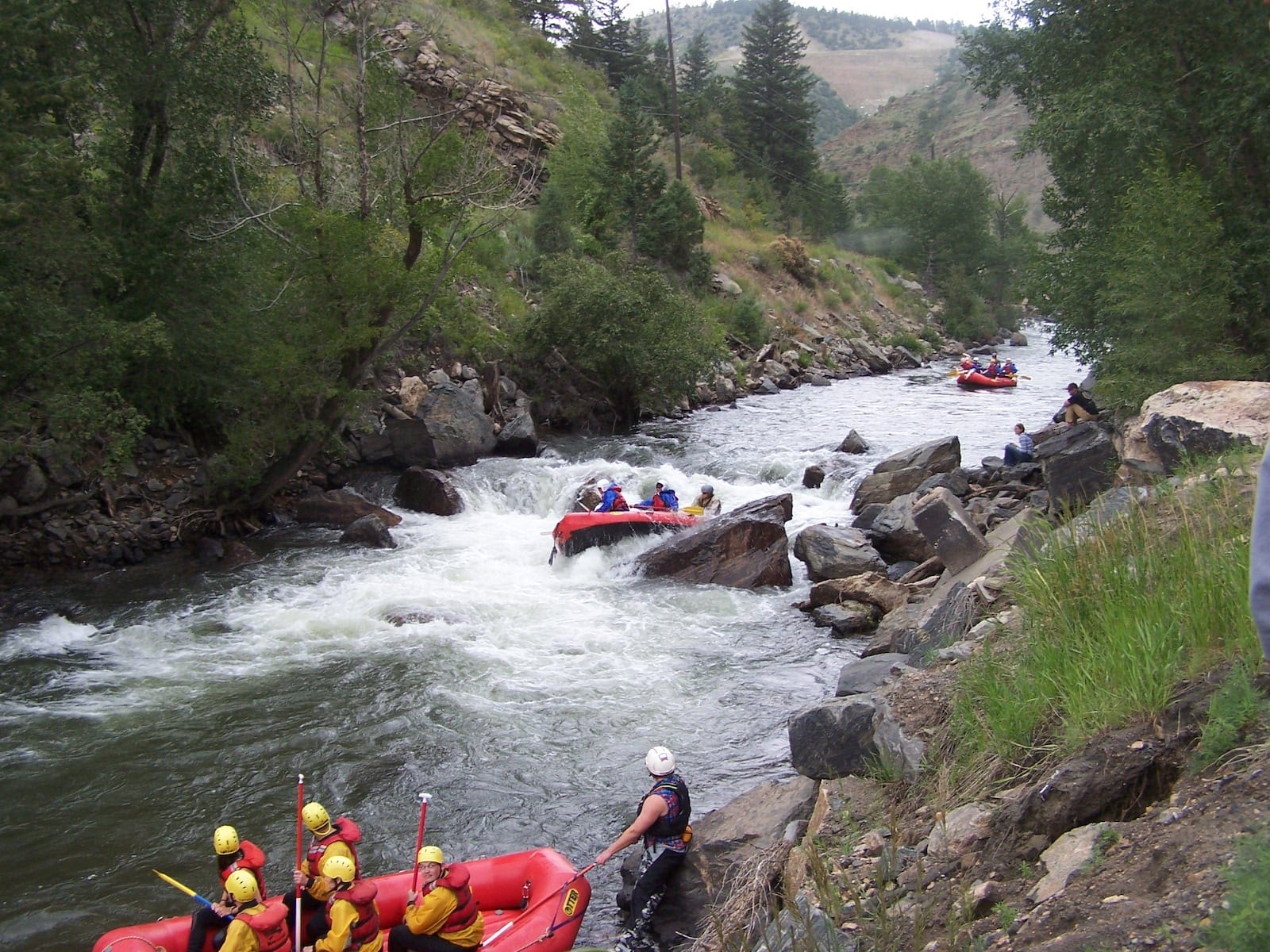 Camping: Most of the closest camping is located south on CO 103 toward Mount Evans.
Echo Lake Park has a national forest campground at the start of Mount Evans Byway. There are 18 sites that get heavy use. Take CO 103 for 13 miles from town.
West Chicago Creek is another campground located south on CO 103. ​
Dispersed camping can be found on W. Chicago Creek Rd and ​Hefferman Gulch Rd, both located on CO 103 before Echo Lake.
Read about the camping near Idaho Springs and Mount Evans.
Fishing:
Clear Creek runs directly through town and provides excellent trout fishing.
Echo Lake is open to fishing year-round.
Hiking: There are numerous nature trails around town.
St. Mary's Glacier is about 30 minutes from town and is popular in the summer and early fall.​ You have to pay for parking at the start since most of the community that lives up there is private property. Take the Fall River Road exit 238 a few miles west of town. Follow for 11 miles.
Mt. Evans is also a nearby town. There are a lot of hiking trails in this direction of town. Take County Road 103 southwest from downtown Idaho Springs to access various trailheads within the Arapaho National Forest or Mount Evans Wilderness.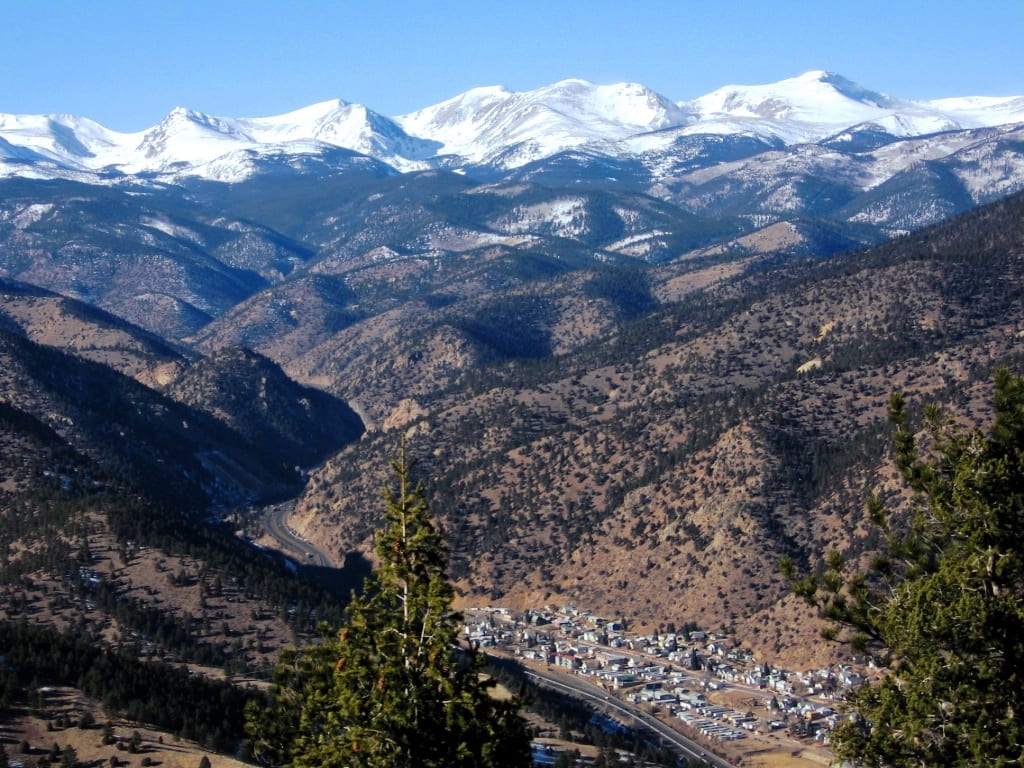 Accommodations
Hotels and lodging:
Hotels and lodging:
Lawson Adventure Park & Resort – Rent cabins, yurts or stay in a campsite at this resort. Lawson Adventure Park features a long range of mountain activities, many are available right on the property. Things to do include zip lining, whitewater rafting, Zorb, and much more. In the winter there's stuff to do as well, like snowshoeing or tubing at Echo Mt. There's a bar on-site too.
Dining
Dining is catered towards the hoards of cars passing by on I-70 so there are plenty of choices. Good Mexican food can be found at Azteca Mexican. A locals favorite is Beau Jo's, which features thick-crusted, Colorado-style pizza. The first restaurant opened in I.S. in 1973 and has been an after-ski tradition since. Tommyknocker is the original microbrewery in town.
Activities near Idaho Springs
Amusement:
Brewery Tours:
Federal Lands:
Hiking:
Hot Springs:
Ice Skating/Ice Bumper Cars:
Jeep Rentals/Tours:
Landmarks:
Mine Tours:
Public Parks:
Railroads:
Restaurants:
Rock Climbing:
Scenic Drives:
Ski Areas:
Snow Tubing:
State Wildlife Areas:
Towns:
Whitewater Rafting:
Latest in Idaho Springs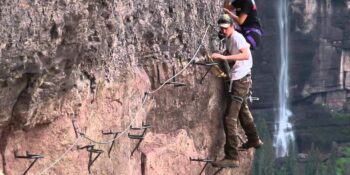 What's the latest craze in Colorado outdoor adventures? Most likely by now, you've heard the name,…