The Town Party has not taken place since 2021, but check out other August Events if you're in the mood to gather and celebrate community.
Featuring the local and visitor favorite band RapidGrass, the Idaho Springs Town Party was a one-day music festival at the Shelly/Quinn Baseball fields that combined great music with a stunning scenic backdrop.
The last time the event took place was on Sunday, August 1st, 2021, and included a lineup featuring Sister Sarah, Bob Hickam & Friends, Gypsy Cattle Drive, Kind Mountain Band, and the aforementioned RapidGrass. It successfully brought together the best of music, food, and camping.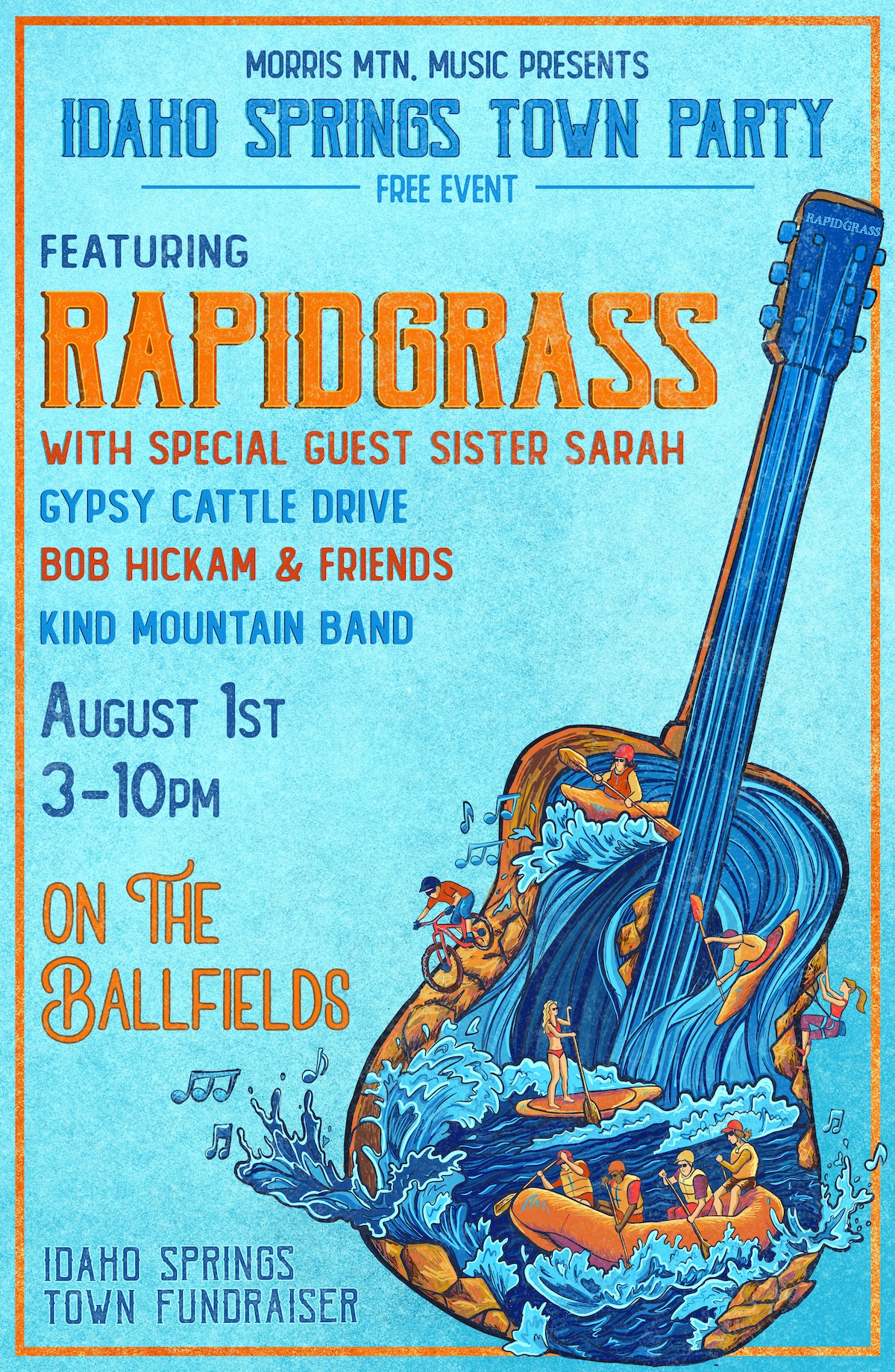 Event organizers asked attendees to bring school supply donations and non-perishable items. While the event was free, tickets are available for food and drinks and the proceeds went to the Carlson Elementary School as well as the Historical Society of Idaho Springs.
Details
Address: Shelly/Quinn Fields, 101 East Idaho Springs Rd, Idaho Springs, CO 80452
Date: Cancelled