August is another full month of summer festivities. NedFest is a giant outdoor music festival and the Telluride Film Festival is one of the biggest film fests in the country.
2018 Annual August Festivals in Colorado
Date: Mixed days, June 30-August 13, 2017
Where: Boulder
About: 60th season showcasing Shakespeare's wonderful plays. It's held on varying days throughout the week on the CU campus.
Date: Thur-Sun, August 3-6, 2017
Address: Pagosa Springs
About: 66th season, events include archery, BBQ competition, boxing, Colorado State Fast Draw Championships, live music, livestock auction, Junkyard Jamboree Car Show, Salida circus, skateboarding. There's also a kid's and a ranch rodeo. Vendors will on-site selling food, gifts and games.
Date: Fri-Sun, August 4-6, 2017
Address: Elk Avenue, Downtown Crested Butte
About: 45th season, this festival attracts artists from all over the globe. Expect spectacular art, lively entertainment and delicious cuisine. There's demonstrations from artists and chefs, plenty of activities for the kids, and an art auction.
Date: Fri-Sun, August 4-6, 2017
Address: Leadville
About: Features a weekend of activities, food and recreation held on the first full weekend in August. Events include burro races, Motorcycle Rodeo, historic contests of individual mining skill, a gun show, a softball tournament, street fair and live entertainment. More highlights include the Boom Days Parade and a car show.
Date: Fri-Sun, August 4-6, 2017
Address: Telluride
About: 41st year celebrating America's destination jazz event, snuggled in the San Juan Mountains.
Date: Sat, August 5, 2017
Address: Colorado Springs
About: 11th annual beer festival featuring unlimited tastings from over 55 microbreweries, live music, local vendors and games.
Date: Sat-Sun, Aug 5-6, 2017
Address: Keystone
About: Over 30 microbreweries, mountain music and home cooking come together in River Run Village.
Date: Fri-Sun, Aug 11-13, 2017
Address: Fort Collins
About: Free three-day music fest in historic downtown Fort Collins.
Date: Wed-Sun, August 16-27, 2017
Address: Boulder
About: Twelve day un-juried festival of arts featuring a variety of performing and visual arts including theater, dance, puppetry and cinema.
Date: Thur-Sun, August 17-20, 2017
Address: Telluride
About: Rejoice in all aspects of this fungus for the 37th year. Events include lectures, forays, performances, workshops, parade, movies, cooking and food.
Date: Thur-Sat, August 17-20, 2017
Address: Palisade
About: 49th year, enjoy four days of enjoying Palisade peaches. Last year's festival topped more than 15,000 people from around the world.
Date: Fri-Sat, August 18-19, 2017
Address: Purgatory Resort, Durango
About: Celebrate a bounty of wild mushrooms with a mushroom dinner, guided hunt and culinary showcase, all paired to wine!
Date: Fri-Sat, August 18-19, 2017
Address: Ouray
About: Foodies will delight in this 4th annual festival featuring farmer's market, chef demonstrations, beer tasting, BBQ demos, restaurant crawl, culinary workshops and a community potluck dinner.
Date: Sat, August 18-19, 2017
Address: River Run Village, Keystone
About: Free concerts and dozens of local food and craft vendors.
Date: Fri-Sun, August 18-20, 2017
Address: Planet Bluegrass Ranch, Lyons
About: 27th year enjoying three days of concerts on the Saint Vrain River. Outside food and drinks are permitted, just no alcohol. Food and alcohol is sold on-site. Camping is popular around the festival, either at the festival grounds or under the cliffs at Meadow Park. The event kicks off with the Folks Songwriter Showcase, where a juried group of artists from around the world compete for a spot in this year's lineup.
Date: Sat, August 19, 2017
Address: Lafayette
About: 18th annual peach fest showcases world-famous Palisade peaches. Taste peach pies, cobbler and smoothies. Arts and crafts, antique dealers, artists, along with food and drink vendors. Live music, child activities and live entertainment throughout the day.
Date: Fri-Sun, August 25-27, 2017
Address: Nederland
About: Outdoor music, arts and microbrew festival in its 19th season.
Date: Fri-Mon, August 25-September 4, 2017
Address: Pueblo
About: Widely popular eleven day event with parades, live music, rodeos, carnival, live stock, horse show, and hundreds of vendors selling everything from Indian Tacos to handcrafted jewelry.
Date: Sat, August 26, 2017
Address: Glendale
About: Beer fest next to the rugby 7s tournament action.
Date: Saturday, August 26, 2017
Address: Durango
About: 19th annual San Juan Brewfest featuring live music and over fifty breweries at Buckley Park, in downtown Durango.
Date: Thur-Sun, August 31-September 4, 2017
Address: Sky Ute Fairgrounds, Ignacio
About: 24th annual Ride The Four Corners features live bands, poker runs, Harley Davidson Giveway, Indian Scout Giveway and festivities.
Go To September Events​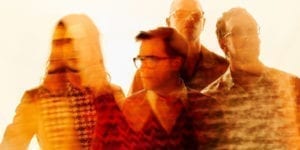 Weezer/Pixies on July 31, 2018 at Fiddler's Green (affiliate) - Hear tracks off Weezer's 2017 11th studio album, Pacific Daydream and Pixie's 2016 Head Carrier at Fiddler's Green in Denver. 49% off! $20 ($39.45 value) for one general-admission lawn ticket, $25 ($42.85) for select rows in sections 201 or 205...
Some event related activities
Search for upcoming performing arts, rodeos and sports that aren't listed under events.