March is a time to celebrate the remaining days of winter and welcome spring with these upcoming festivals. The days are finally getting warmer again. Events include the Frozen Dead Guy Days and the Monte Vista Crane Festival.
2022 Annual March Festivals in Colorado
Date: Fri-Sat, December – March & June-September, 2022
Address: Telluride
About: Taking place at The Peaks Resort & Spa, Ty Gallenbeck puts on a 75-minute magic performance that makes guests question the known.
Date: Thursday, March 3, 2022
Address: Denver
About: Every March, Denverites celebrate the town's original area code, known as 303 Day. While there's no official celebration, various vendors around the city host events to observe the day each year.
Date: Thur-Sun, March 3-6, 2022
Address: Boulder
About: Film fanatics won't want to miss the annual Boulder International Film Festival. Quickly becoming an internationally acknowledged talent hub for theater, this soiree features film screenings, panels, workshops, and theme afterparties.
Date: Saturday, March 5, 2022
Address: Denver
About: Annual beer festival highlighting both well-known and up-and-coming breweries in addition to a few distilleries and cideries. Visitors have 2.5 hours to taste unlimited samples while enjoying live music, food vendors.
Sat-Sun, March 5-6, 2022
Address: Leadville
About: Annual winter sports event on Harrison Ave that involves a cowboy and horse pulling a skier through obstacles.
Date: Saturday's March 5-April 10, 2022
Address: Gondola Square, Steamboat Springs
About: Free concert series now in its 23rd season, held at the base of the mountain. Several concerts are held over the course of the ski season. The series features a mix of music genres with many big-name acts having performed.
Date: Fri-Sun, March 11-13, 2022
Address: Monte Vista
About: The annual Crane Fest, celebrates the annual migration of cranes that have been going on for years.
Date: Fri-Sun March 11 – 20, 2022
Address: Denver
About: Hundreds of Denver restaurants come together for a ten-day culinary celebration boasting delicious multi-course menus for a fixed price.
Date: Fri-Sun, March 11-May 15, 2022
Address: Northglenn, Lone Tree, Arvada
About: Now in its 33rd season, the Phamaly Theatre Company presents The Spitfire Grill with its disability-affirmative performance ensemble in Northglenn, Lone Tree, and Arvada.
Date: Sat, March 12, 2022
Address: Colorado Springs
About: Grab your kilts and get ready for a day full of fun at the Colorado Springs' St. Patrick's Day Parade. Starting at noon, all along Tejon Street, you can watch the floats, bands, dancers, and performers drive by in celebration of St. Patrick.
Date: Sat, March 12, 2022
Address: Denver
About: Denver's St. Patrick's Day Parade is one of the largest in the country. Back for its 60th year, you can expect to see floats, dancing, live bands, charities, and local celebrities.
Date: Fri-Sun, March 18-20, 2022
Address: Denver
About: Every March in Colorado, HGTV fans flock to the Denver Home Show for renovation inspiration. With informative presentations from experts in the home industry, sweepstakes, and home-related goods for sale, visitors can obtain all the information needed for their next project.
Date: Fri-Sun, March 18-20, 2022
Address: Nederland
About: 19th year of FDGD with crazy contests, competitions, live music, great food, parades, and parties.
Date: Sat, March 5, 2022
Address: Aspen
About: Ski mountaineering race over all four of Aspen's famed mountains. You'll climb (or watch others climb) 11,500 feet of vertical over 25 miles, including the epic Highlands Bowl.
Go To April Events
Latest in March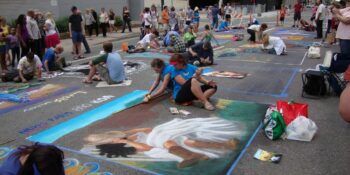 Come spring, Coloradans can't wait to take on the approaching warm weather days. And this is…
Read more event articles
Related Activities
Search for upcoming performing arts, rodeos, and sports that aren't listed under events.