March is a time to celebrate the remaining days of winter and welcome on spring. Events include the Frozen Dead Guy Days and the Monte Vista Crane Festival.
2018 Annual March Festivals in Colorado
Date: Fri-Sun, February 25-March 6, 2018
Address: Denver
About: Hundreds of Denver restaurants come together for a ten-day culinary celebration, each offering a $30 fixed multi-course menu, now in its 13th year.
Date: Fri-Sun, March 9-11, 2018
Address: Nederland
About: Contests, competitions, live music, great food, parades and parties.
Date: Fri-Sun, March 9-11, 2018
Address: Monte Vista
About: 34th annual Crane Fest, celebrates the annual migration of cranes that has been going on for years.
Date: Saturday's in March, 2018
Address: Gondola Square, Steamboat Springs
About: Free concert series now in its 17th season, held at the base of the mountain. Several concerts are held over the course of the ski season. The series features a mix of music genres with many big name acts having performed. The concert runs from 3:30-5pm.
Go To April Events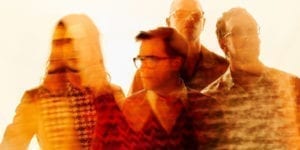 Weezer/Pixies on July 31, 2018 at Fiddler's Green (affiliate) - Hear tracks off Weezer's 2017 11th studio album, Pacific Daydream and Pixie's 2016 Head Carrier at Fiddler's Green in Denver. 49% off! $20 ($39.45 value) for one general-admission lawn ticket, $25 ($42.85) for select rows in sections 201 or 205...
Some event related activities
Search for upcoming performing arts, rodeos and sports that aren't listed under events.