March is a time to celebrate the remaining days of winter and welcome spring with these upcoming festivals. The days are finally getting warmer again. Events include the Frozen Dead Guy Days and the Monte Vista Crane Festival. Read our events blog.
Due to COVID-19, all of the upcoming events for the next several months are subject to cancellation or postponement. Please double-check the event's official website for the most accurate, timely information on whether an event is happening.
2022 Annual March Festivals in Colorado
Date: Fri-Sat, December – March & June-September, 2022
Address: Telluride
About: Taking place at The Peaks Resort & Spa, Ty Gallenbeck puts on a 75-minute magic performance that makes guests question the known.
Date: Saturday's March 5-April 10, 2022
Address: Gondola Square, Steamboat Springs
About: Free concert series now in its 23rd season, held at the base of the mountain. Several concerts are held over the course of the ski season. The series features a mix of music genres with many big-name acts having performed.
Date: Fri-Sun, March 11-13, 2022
Address: Monte Vista
About: The annual Crane Fest, celebrates the annual migration of cranes that have been going on for years.
Date: Fri-Sun March 11 – 20, 2022
Address: Denver
About: Hundreds of Denver restaurants come together for a ten-day culinary celebration boasting delicious multi-course menus for a fixed price.
Date: Fri-Sun, March 18-20, 2022
Address: Nederland
About: 19th year of FDGD with crazy contests, competitions, live music, great food, parades, and parties.
Date: Sat, March 5, 2022
Address: Aspen
About: Ski mountaineering race over all four of Aspen's famed mountains. You'll climb (or watch others climb) 11,500 feet of vertical over 25 miles, including the epic Highlands Bowl.
Go To April Events
Latest in March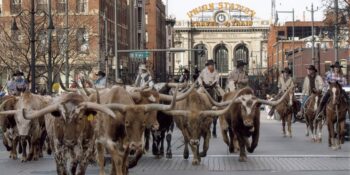 Winter is full of exciting Colorado carnivals and festivals to keep the spirits high. The winter…
Related Activities
Search for upcoming performing arts, rodeos, and sports that aren't listed under events.