A cool, hip city like Denver is bound to have some fun, art-related nightlife. Probably the biggest recurring event is the First Friday Art Walk on Santa Fe. Plus there are a few other art districts to mix in there, including RiNo and the Dairy District.
Not all of these free art walks will be occurring year-round, so plan your first Fridays accordingly. Dress for the weather and arrive earlier for the best parking. Food and beverages will be available nearby somewhere along the way. Below, we cover a trio of top Friday art walks. Let's kick things off with the biggest art district in Denver.
Santa Fe Drive
RiNo District
Dairy Block
The 2022 dates are these Fridays: January 7, February 4, March 4, April 1, May 6, June 3, July 1, August 5, September 2, October 7, November 4, December 2
First Friday Art Walk on Santa Fe Drive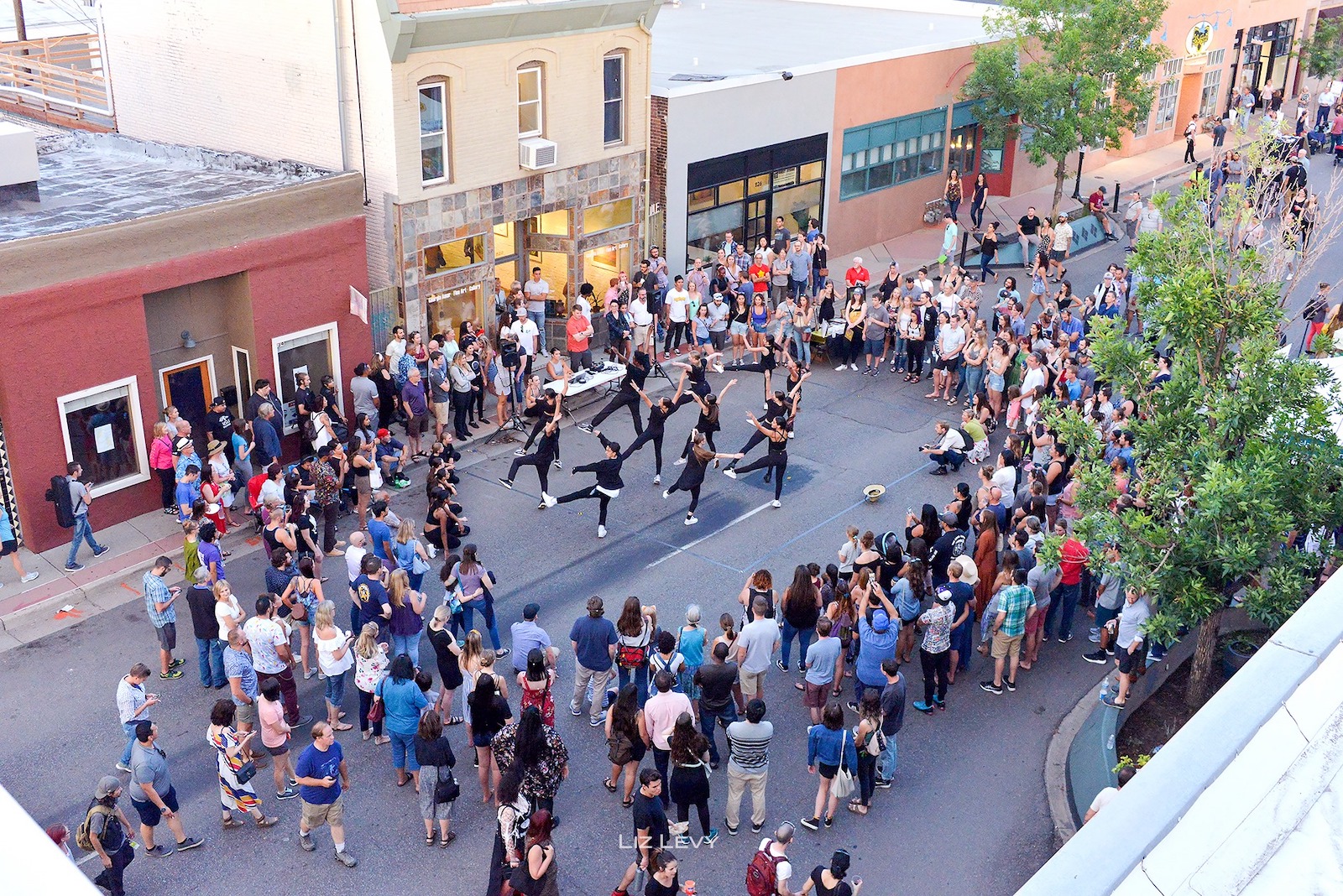 Kicking off the weekend with Santa Fe Art District's First Friday Art Walk in Denver is a terrific way to start the month. This normally quiet street in the city's art district is brought to life in the evening hours with access to many local establishments.
People can enjoy strolling by and through over 100 of the street's galleries, co-ops, and alley vendors, many of which would be generally closed during that time of day. Rain or shine, this event happens on the first Friday of the month all year long.
Thousands of people show up to the art walk to view and purchase various works from several artists native to the area. Summer is the peak season when more of Santa Fe and off-shoots will be made pedestrian-only.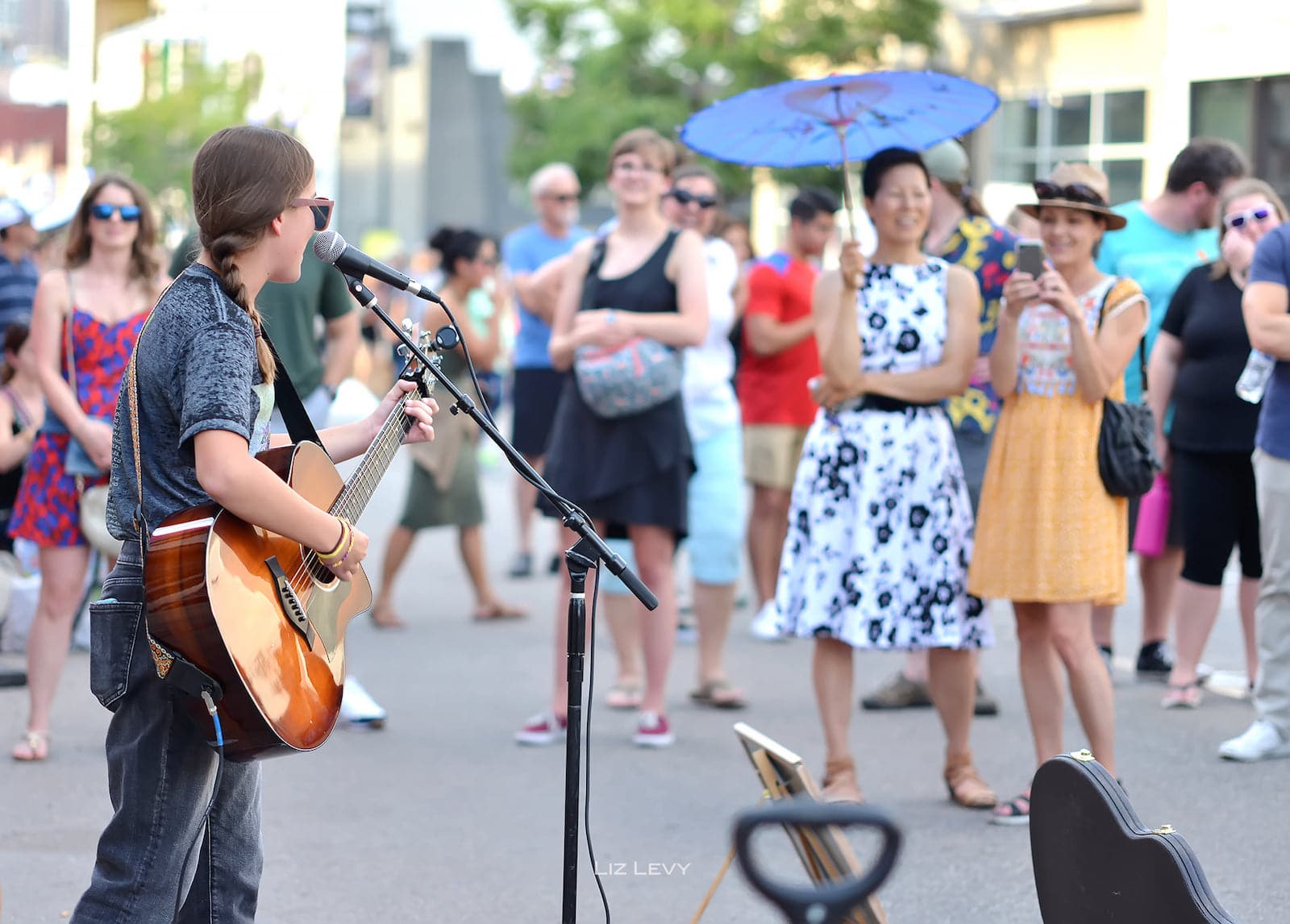 The First Friday Art Walk on Santa Fe runs between 5:30 pm – 9:30 pm and takes place between 13th Avenue and Alameda Avenue, also between Kalamath Street and Inca Street. However, most of the art is set up between 5th and 11th Avenue.
Due to the art walk area, parking can be challenging to find, so carpooling is a good idea. Most parking spots are on the side streets or at certain establishments that charge a fee to leave your car there.
Some food trucks are present at the art walk, but numerous restaurants and bars in the district will be open for dining as you stroll. There are more of them in the summer. Dogs are allowed to be walked in the street, but only particular galleries are pet-friendly, so asking the employees before walking inside with an animal is essential.
First Friday Art Walk in RiNo District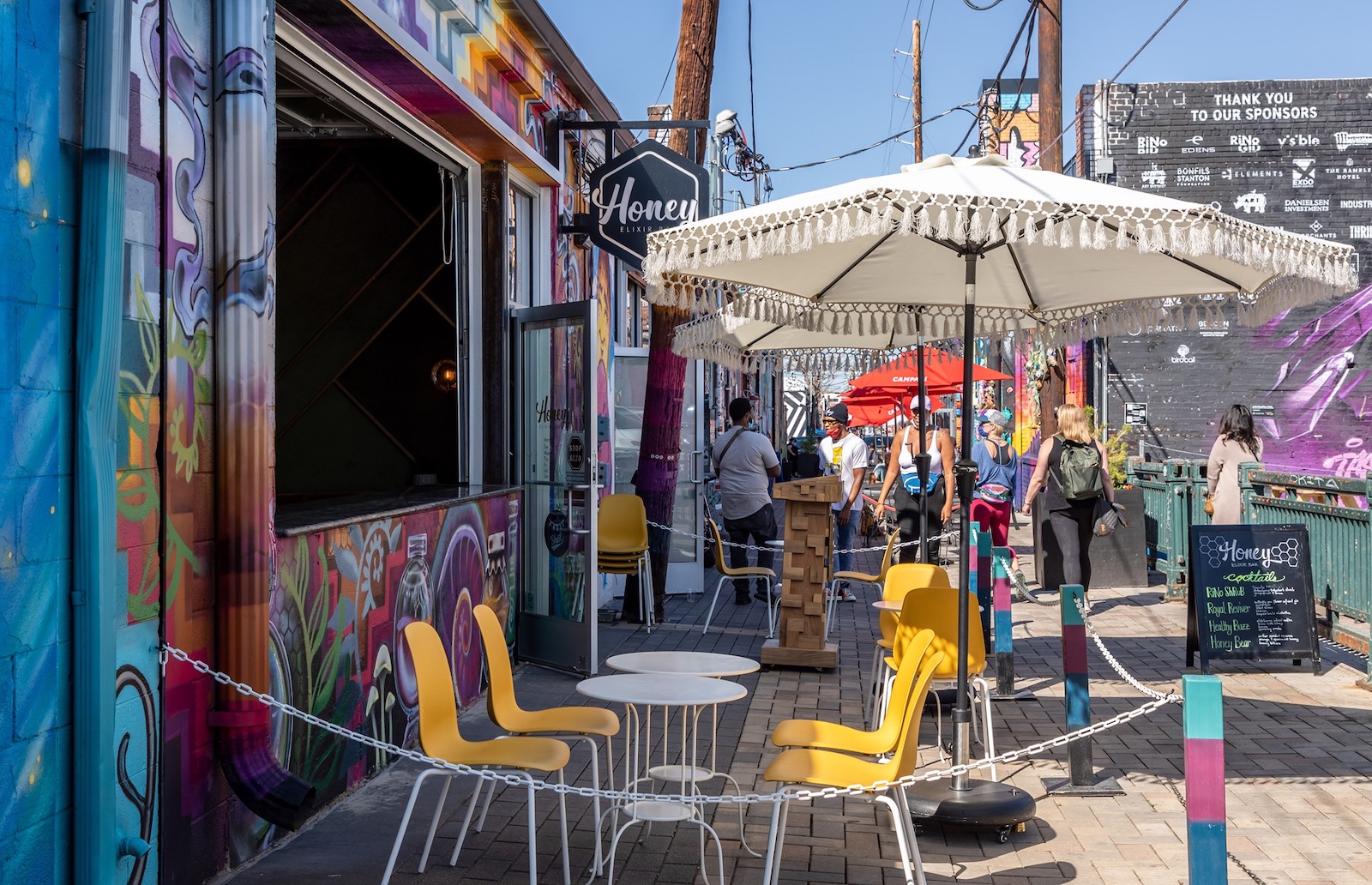 The RiNo Art District hosts its own First Friday Art Walk event, which includes live music, open galleries, and food choices along the route. The art walk officially runs between 6 and 9 pm, but many local eateries and bars stay open much later than some of the other vendors and galleries.
Occasionally, conservation efforts and fundraising events occur during the First Friday Art Walk to raise awareness for the district's mascot, the rhinoceros.
First Friday Art Walk – Dairy Block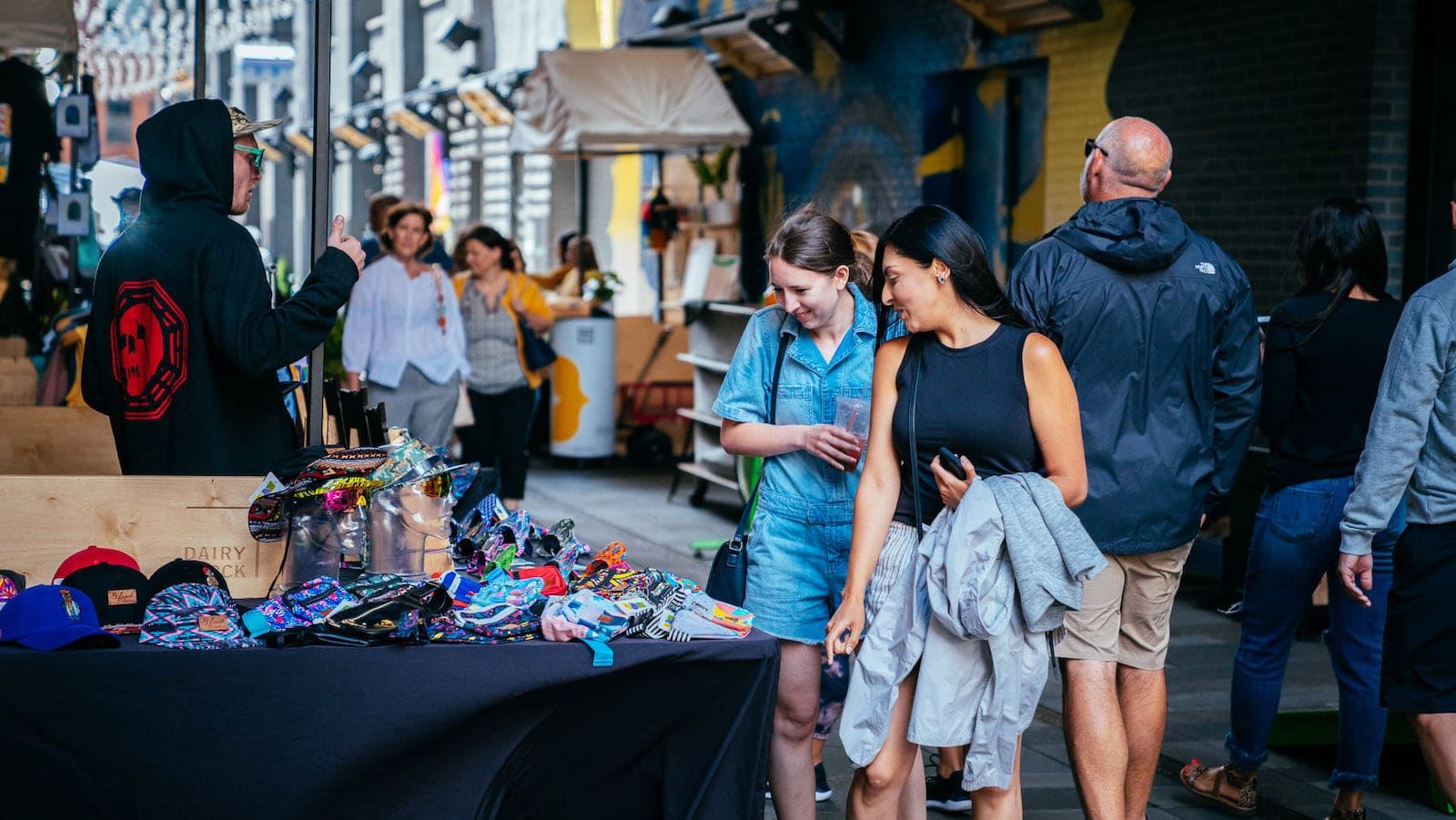 Unlike Santa Fe Street, First Fridays in the Dairy District only happen between May and September during the spring and summertime. This is a family-friendly event that takes place between 4 and 8 pm and has live concerts from local musicians, pop-up bars, food, and drink vendors.
Many of the Dairy Block partners are responsible for putting things together and creating a fun way to spend evenings in these warmer months. This event is open to the public but also has capacity limits.
There are other street events and art walks that happen throughout the Denver area, but these are the most frequent and regularly occurring ones as of right now. Stay tuned for updated information on other future art walks!