With the majority of the mountains covered in snow, January is host to numerous winter sports events. The Ouray Ice Festival is the largest ice climbing festival in the country and the Winter X Games is unmatched in excitement and talent. Read our events blog.
2022 Annual January Festivals in Colorado
Date: Friday-Saturday, November 19, 2021 – January 8, 2022
Address: Denver
About: A stroll through the Denver Botanic Gardens is a delightful way to celebrate the holiday season. The Blossoms of Light extravaganza is a twinkling and breathtaking way to spend a winter evening.
Date: December thru early March
Address: Dillon Town Park, 120 Buffalo Street, Dillon
About: Professional ice artists create dazzling displays every winter in Dillon. It's lit up at night for a spectacular attraction in popular Summit County. It's held all winter long, cold weather pending.
Date: Sun-Fri, January 5-10, 2020
Address: Steamboat Springs
About:  35th annual Music Fest features fifty bands over six days. Genres range and shows go from 12pm-10pm. It takes place in a large tent.
Date: POSTPONED TO 2022
Address: National Western Complex, Denver
About: Since 1906, the stock shows includes rodeos, horse shows, live stock, western art and more special events spread out over more than 16 days.
Date: Thur-Sat, Jan 9-11, 2020
Address: Vail
About: Unique beer festival featuring exotic and strong styles, now in its 20th year. Dinners, seminars and workshops are held throughout the three day celebration.
Date: Sat, January 11, 2020
Address: Lafayette
About: 24th annual oatmeal breakfast followed by a 5K walk/run and two ninja courses.
Date: Sat, January 18, 2020
Address: Colorado Springs
About: 19th annual celebration of the Chinese New Year, complete with demonstrations, authentic fare and music.
Date: CANCELLED DUE TO COVID-19
Address: Estes Park
About: MLK Holiday weekend featuring ice skating downtown, ski and snowboard competitions, craft beer, food, kids activities, live music and chili cook off.
Date: Mon, January 20, 2020 at 1pm
Address: Steamboat Ski Resort, Steamboat Springs
About: Professional cowboys from across the U.S., as well as Australia, Canada, Europe and Mexico compete in a race down Headwall near the base of Steamboat Resort.
Date: POSTPONED TO 2022
Address: Riverwalk Center, Downtown Breckenridge
About: Witness 20-ton blocks of ice get hand carved by experts from all over the world. Sixteen teams compete over five days to build the spectacles of art, followed by five days of viewing the masterpieces.
Date: Fri-Sun, January 21-23, 2021
Address: Ouray
About: Biggest ice climbing festival in North America, featuring world's best climbers and 100 educational climbing clinics.
Date: Thur-Sun, January 28-31, 2021
Address: Aspen
About: World's best athletes in skiing, snowboarding, and snowmobiling compete another year at Buttermilk.
Date: Fri-Sun, January 29-31, 2021
Address: Alamosa
About: Three days of winter activities in the San Luis Valley. The signature event is the Rio Frio 5K, a race on the frozen over Rio Grande River. Other highlights include ice sculptures, an ice carousel and polar plunge.
Date: Sat, January 25, 2020
Address: Denver
About: Live music and unlimited samples of 100+ craft brews at Mile High Station.
Date: Wed-Sun, January 29-February 2, 2020
Address: Durango
About: Now in its 42nd year, features a costume party, follies, parade, and an annually changing theme.
Go To February Events
Latest in January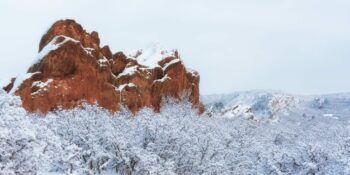 As we settle into the dead of winter, January in Colorado can be one of the…
Related Activities
Search for upcoming performing arts, rodeos, and sports that aren't listed under events.