Every year, thousands of music fest fans gather for the Steamboat MusicFest which compiles the best Texas and Americana music for your enjoyment. Dickson Production will once again bring an amazing roster of talents from legends to newcomers to the 2023 Steamboat MusicFest.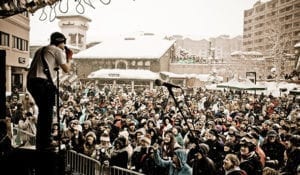 The lineup is long for the 37th MusicFest which will feature almost 70 bands and artists to ensure a unique experience that's one for the books. The 6-day event that will be held from January 7th to 12th, 2023 at the world-class ski resort is perfect for any music or ski lover.
Aside from live music performed at different venues, guests also have the option to ski and do other fun activities on the side. A limited number of music-only tickets may be released closer to the start date, but don't worry if you don't snag one. There are plenty of free concerts in town throughout the week.
The MusicFest at Steamboat
If you decide to get your 2023 MusicFest Steamboat pass, you will get the following treats:
6 days and 5 nights of lodging at an accommodation chosen by you. All participants of the festival will be housed located ski-in/ski-out near the mountain base. Most of these places are equipped with kitchens, hot tubs, and fireplaces.
4 full-day lift passes and 1 night skiing pass among Steamboat's world-class mountains.
Access to over 200+ hours of live performances in several different venues like luxury ballrooms, saloons, and the BIG MusicFest Tent.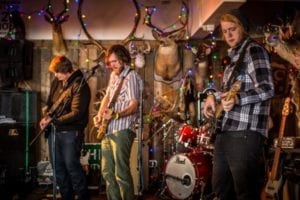 Each guest will be given a complimentary magazine and their official MusicFest Welcome Bag that includes collectibles, pocket schedules, credentials, and other additional discounts.
The MusicFest will also be manned 24 hours by professional on-site staff. All contact details, passes, and other information will be given to you at the check-in.
Are you still pondering whether you want to be in Steamboat for of the most enjoyable music festival in the country? Well, you shouldn't. Be sure not to miss out on this fun-filled music festival that fans and artists are calling the "Super Bowl of Texas Music".
Accommodations
Check out the best hotels in Steamboat Springs.
Details
Address: Steamboat Springs
Phone: 512-295-3300
Date: Saturday-Thursday, January 7-12, 2023
Cost: Admission
Website: themusicfest.com