Who doesn't enjoy a good trip to the 'Boat!? It's one of those crazy mountain towns that keeps you coming back season after season. I mean there's a curse and about it and all…
Those who come to Steamboat are doomed to return year after year for the rest of their lives. – Yampa Valley Curse
While you may hear the the above curse quoted a number of different ways, that's the gist of it. It was supposedly cast on the land by a Ute Indian Chief long ago, whose tribe had spent summers in the area until 1879. More likely, it was made up by a town local in the late 1960s after the ski resort opened in 1966, since there's no record of anyone hearing the curse before then.
Probably Steamboat Springs' Best Hotel Accommodations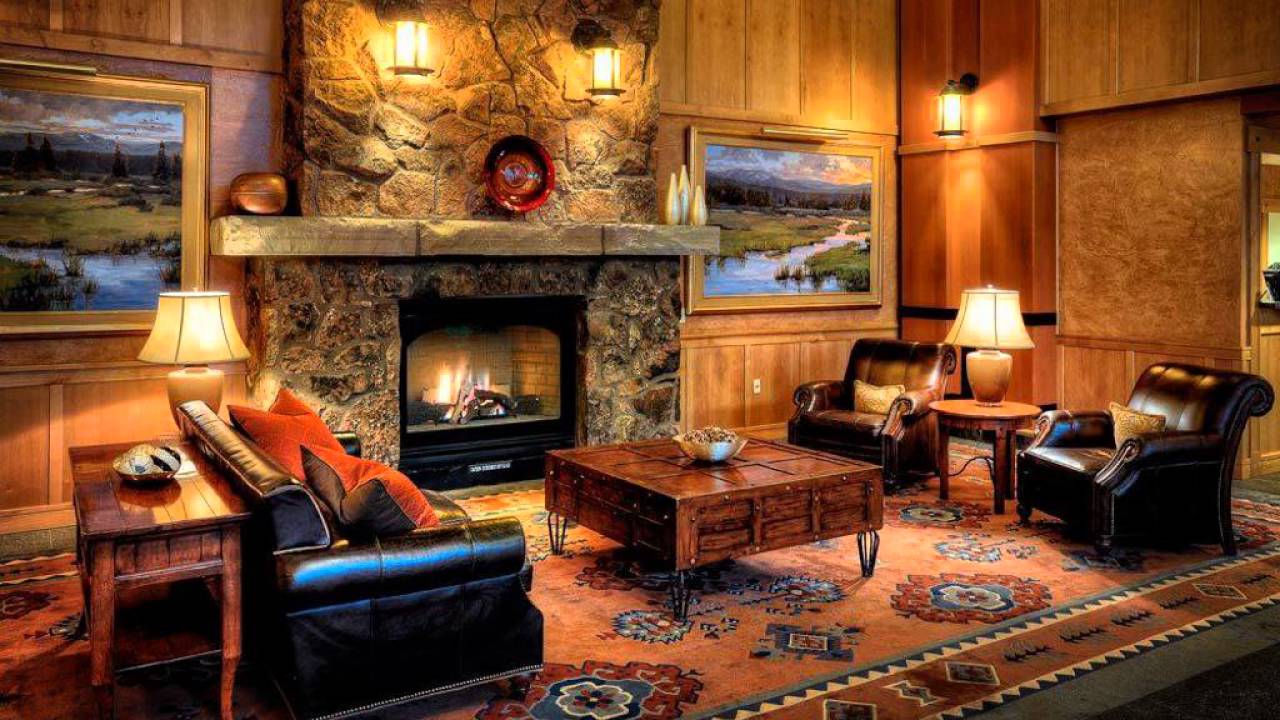 Like any great Colorado resort town, there are a ton of options when it comes to lodging. Steamboat Springs caters to tourists of all kinds. You'll find everything from luxury four star hotels and historic B&Bs, to rustic cabins and a train caboose. Spend your Yampa Valley holiday at one of these favorite Steamboat hotels.
This section contains referral links. If you click through and take action, we may receive a commission, at no additional cost to you.
Here's our choices for the top hotels in Steamboat Springs, CO, in no particular order:
Steamboat Grand Hotel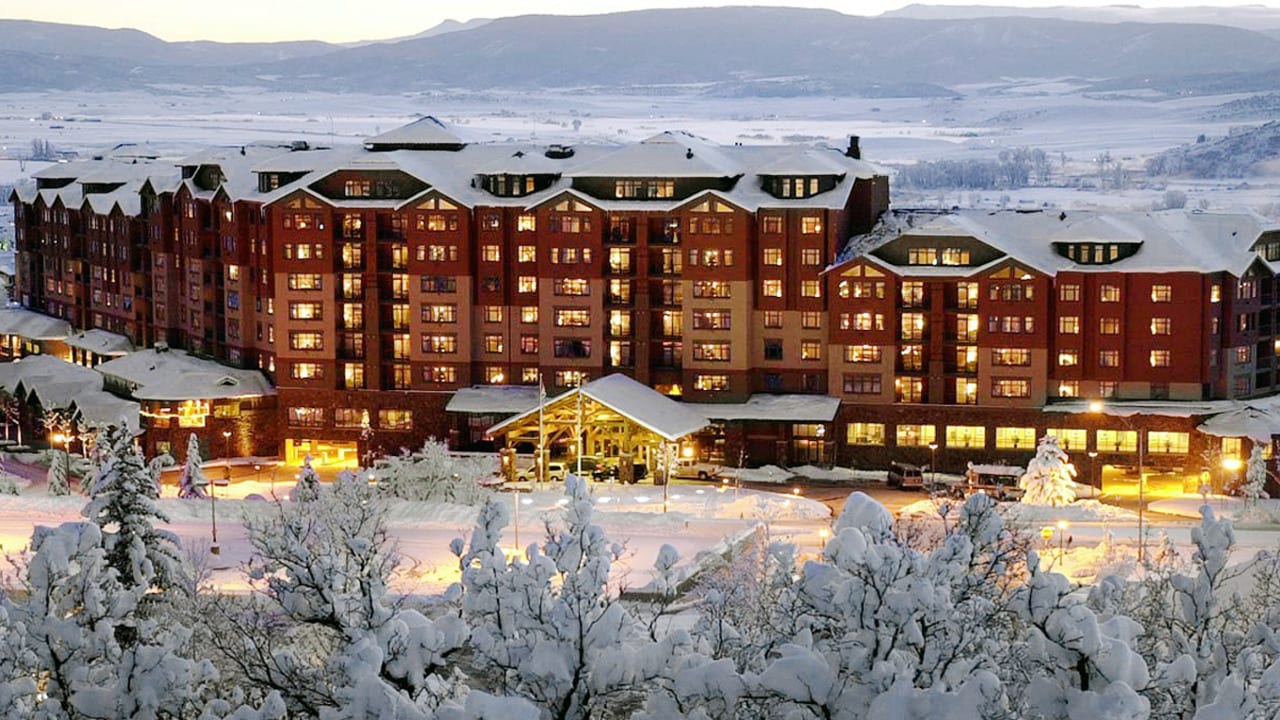 Ideally located at the heart of the base village, the Steamboat Grand Hotel has a lot to offer you, from the type of rooms to its plethora of amenities. Apart from their hotel rooms, the establishment also has studios, condos, and luxury penthouses. Their amenities include a pool and fitness, grand spa, shops, ski equipment storage, and valet services.
If you love skiing, the Steamboat Grand is ideal for winter activities. They also have cafes, bars, and restaurants, offering a world-class dining experience. And of course room service if you wish to relax with a meal in your room and a poolside bistro if you want to have a comfortable time by the pool.
Rabbit Ears Motel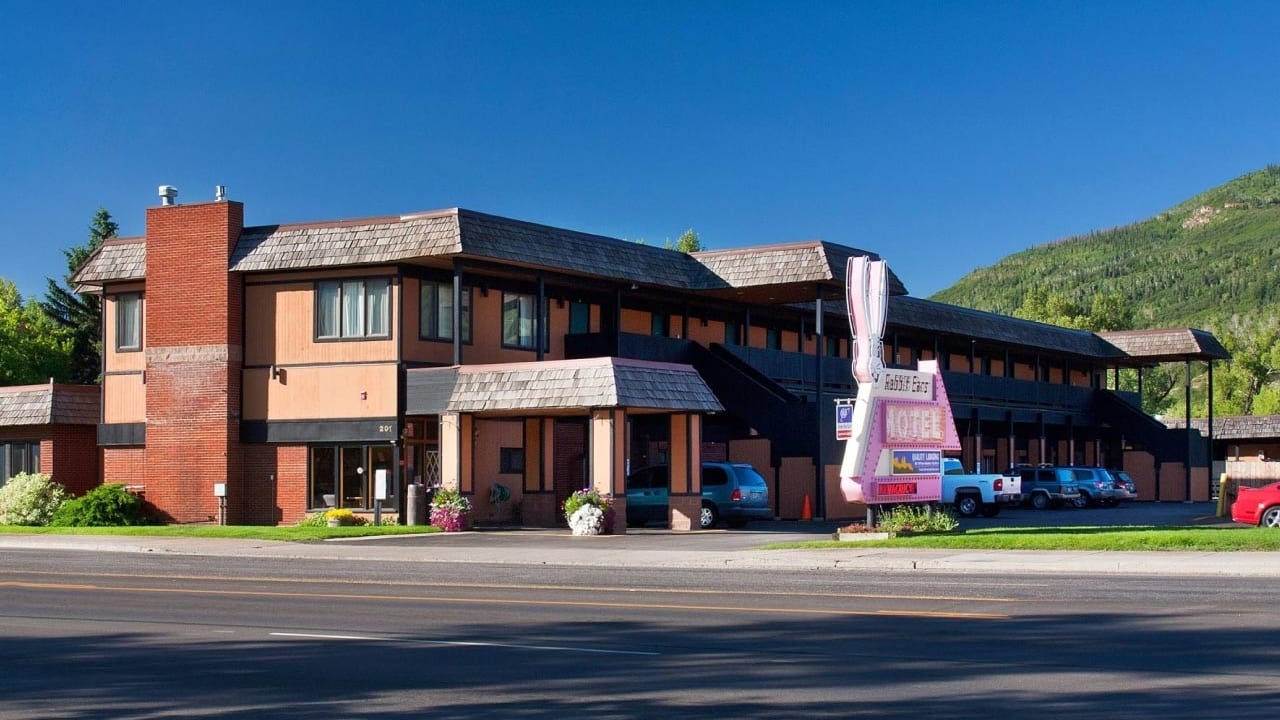 This historic motel is located right in the heart of all the action. And unlike the stunning, but often missed natural "rabbit ears" of Rabbit Ears Pass (about 20 minutes east of Steamboat), you can't miss these funny rabbit ears at the start of downtown. If you need accommodation in the 'Boat, but don't want the overly expensive cost for it, Rabbit Ears Motel is your answer.
The establishment is just a 5-minute bus ride away from the gondola. Also, the bus is free.
Here you get an immaculate room with more than the essentials that you'll need. Complete with modern amenities, the establishment also has very spacious balconies that provide a magnificent view from several of their rooms. They also have in-town partners in case you want to try out other attractions in the area such as the hot springs, rodeo, golfing, and fishing.
Strawberry Park Hot Springs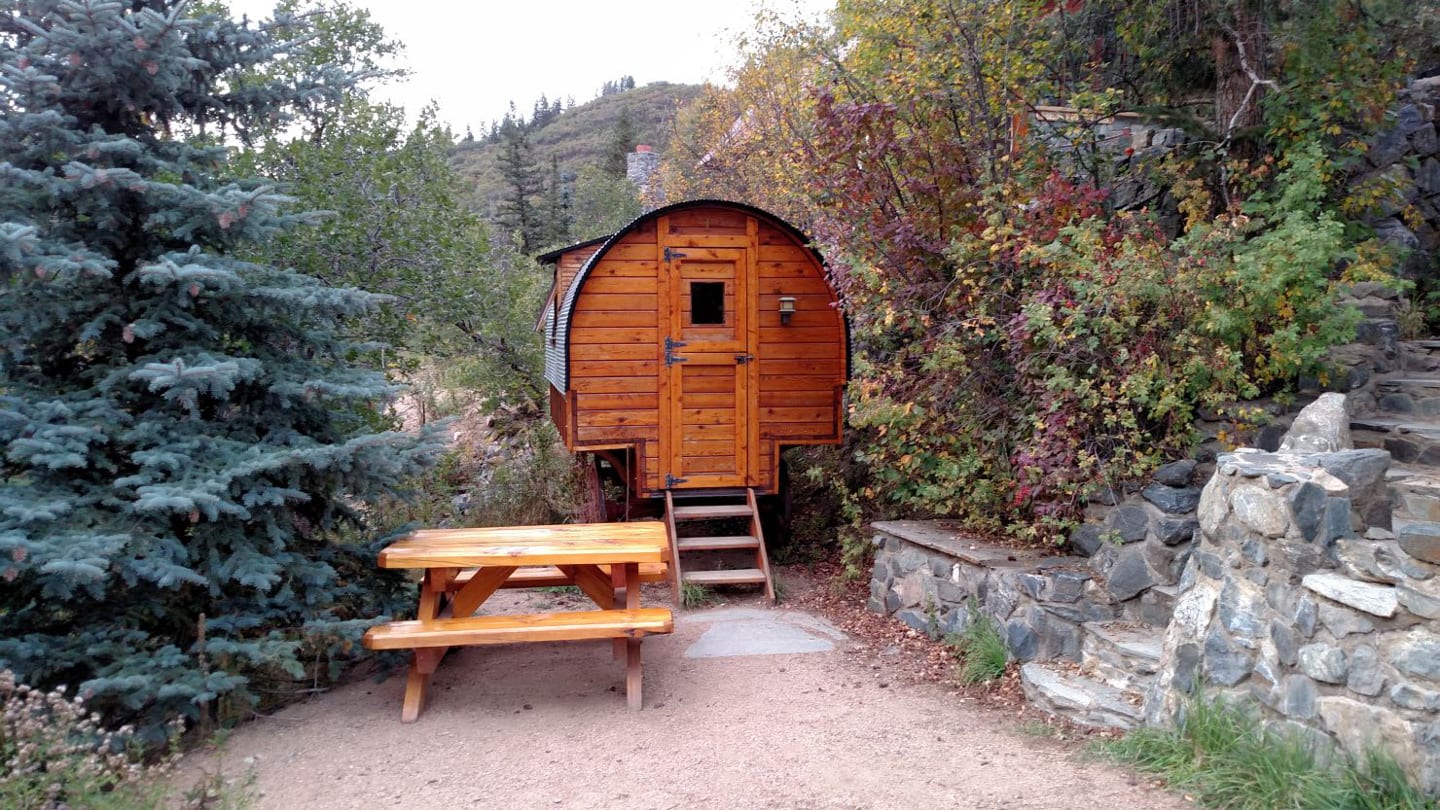 Strawberry Park Hot Springs is capable of providing you with the ultimate relaxation experience. If you have a very active lifestyle, such as going hard on the slopes, hiking, and whatnot, you can rejuvenate at the hot springs. Enjoy a wonderful massage at the spa or a water-shiatsu in their private heated mineral pool. Then spend the night at the establishment.
They have rustic cabins, which go with the theme of the hot springs. Notable ones include a Train Caboose and Covered Wagon. They also have campsites available during the summer. Experience one of the best hot springs in the world at Strawberry Park Hot Springs.
The Bristol Hotel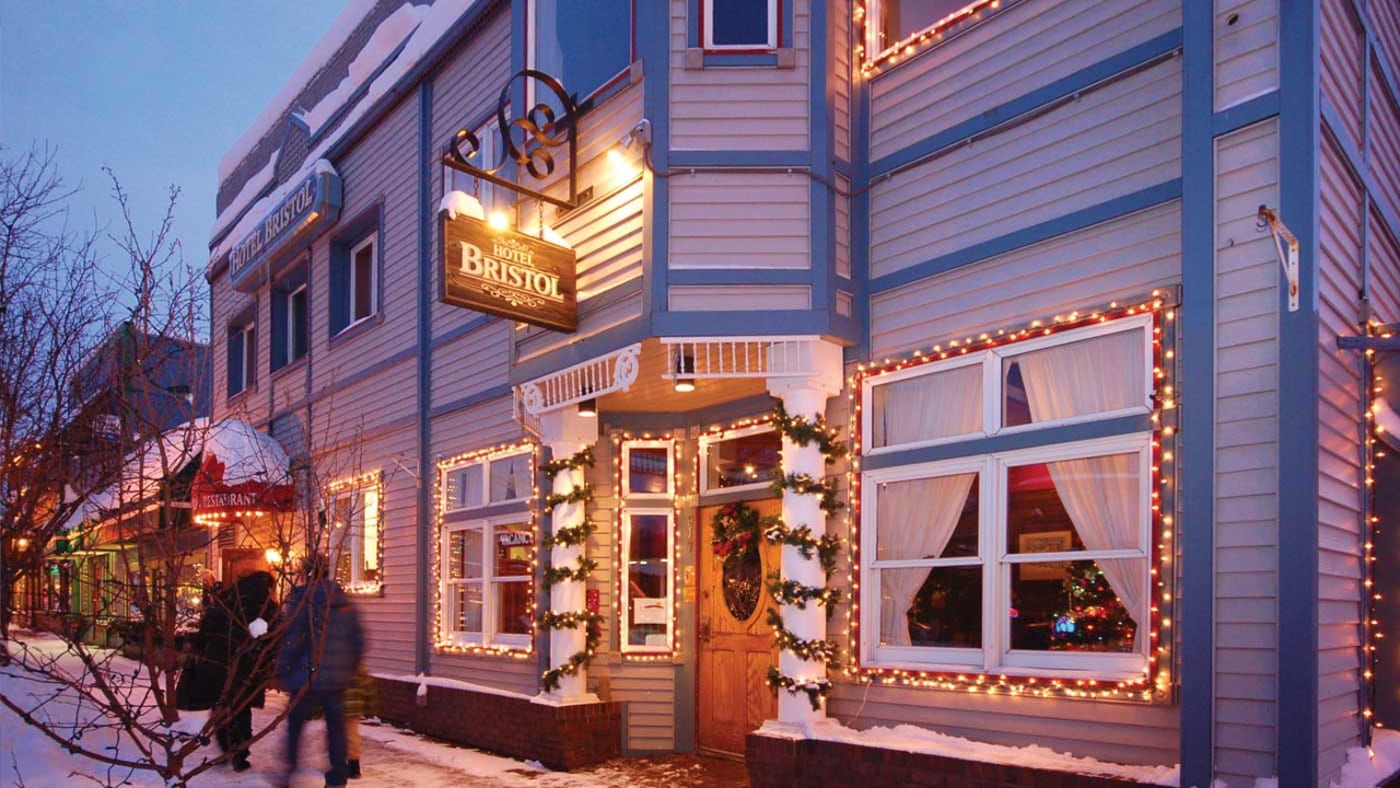 If you want a classic feel during your overnight stay in Steamboat, Hotel Bristol is the best place for it. It was established in 1948 and still offers hospitality as it did during its earlier times. It's conveniently located downtown, so it's close to a myriad of fun things to do.
Whether it's skiing, biking, golfing or any other activity you come to Steamboat for, rest assured that Bristol Hotel will make that easier for you to access. They have exquisite classy rooms, comfortable beds, and amenities that bring you back in time.
Torian Plum Condominiums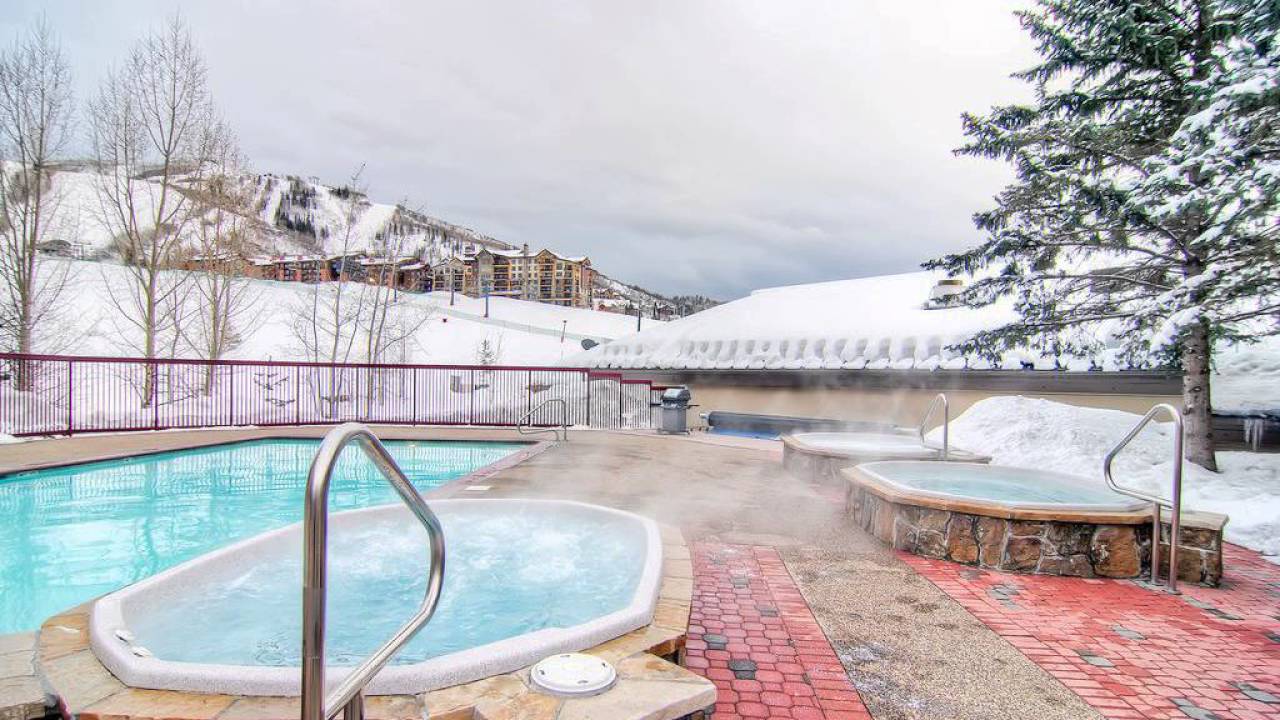 If you require true mountainside lodging, Torian Plum might be the best place for you. It's a fantastic ski-in/ski-out property, located just a hundred yards from the gondola, and slopeside next to the Christie chairlift. The condo is near the Torian plaza, which is home to fantastic shopping and dining. It's also near Gondola Square, which has more shops, restaurants, and establishments for ski resort amenities.
They offer bedroom condos that are spacious, with gas fireplaces, beautiful living rooms, and their own private balconies. They also have venues for weddings and meetings. During the winter season, the establishment offers an on-call shuttle service to make everything more convenient for their guests.
Wyndham Steamboat Springs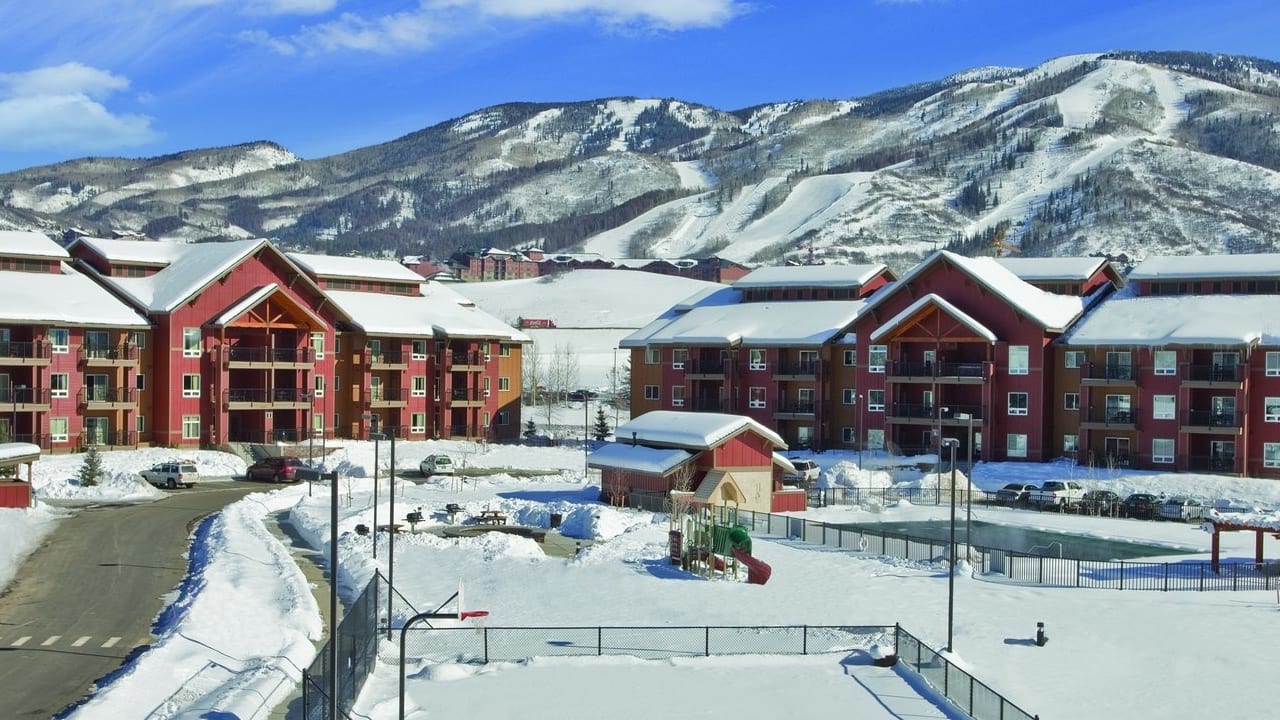 If you want a beautiful escape in the Rocky Mountains, Wyndham can be your paradise. Providing lodging tucked between the resort village and historic downtown, yet close to nature, you will love all the amenities available.
From the elegant but homey feel of the rooms to classic dining areas, to the resort's very convenient location, you will find comfort knowing all the wonderful attractions in Steamboat Springs are nearby. Choose between a range of accommodations, from one-bedroom suites to larger condos.
Nordic Lodge of Steamboat Springs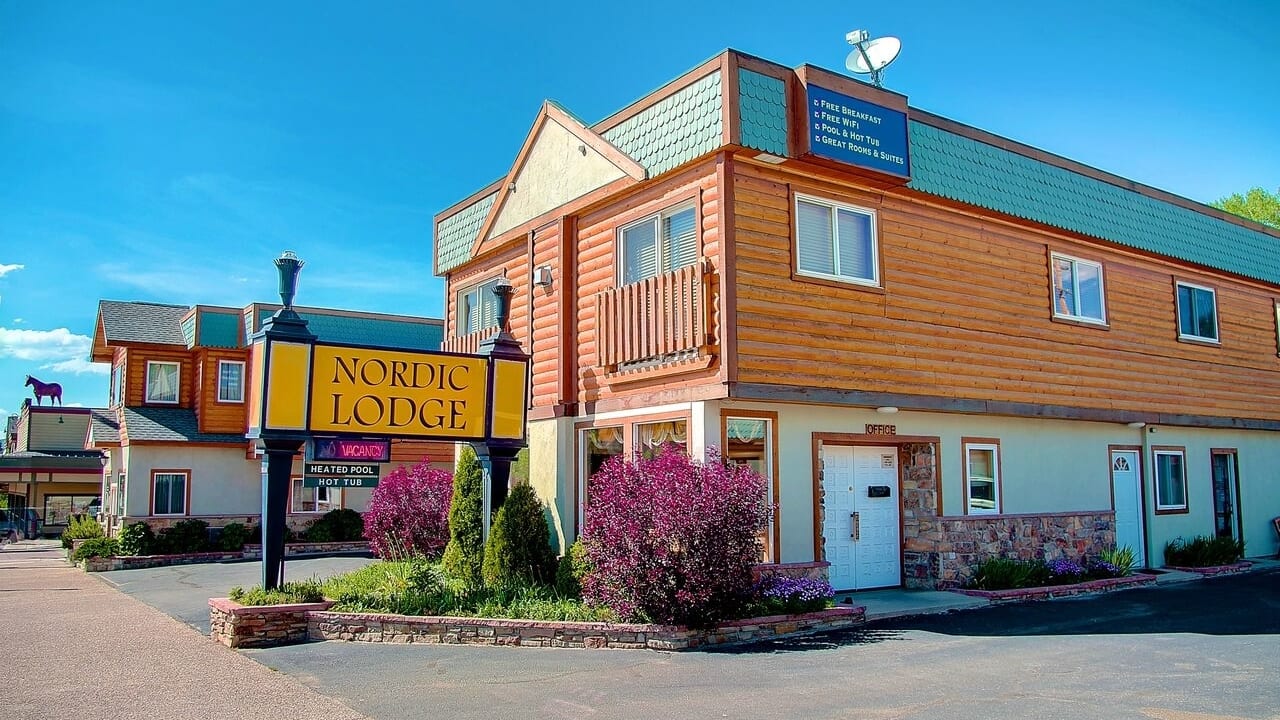 The Nordic Lodge provides rooms that have been well-maintained and recently remodeled for an awesome, affordable option downtown. Rooms have all the basic necessities including cable television, air conditioning, refrigerator, microwave, hairdryer, and coffee maker. The hotel is pet friendly and you can choose from a variety of king and queen rooms or a suite.
They also have a king apartment, which has a walk-in closet, a full kitchen, and a spectacular view of Howelsen Hill. The Nordic Lodge has an outdoor heated pool, indoor hot tub, complimentary breakfast, and laundry facilities. Guests get discounted Old Town Hot Springs passes and a free ski bus ride to the ski resort that is just 10 minutes away from the establishment.
Trailhead Lodge Steamboat Springs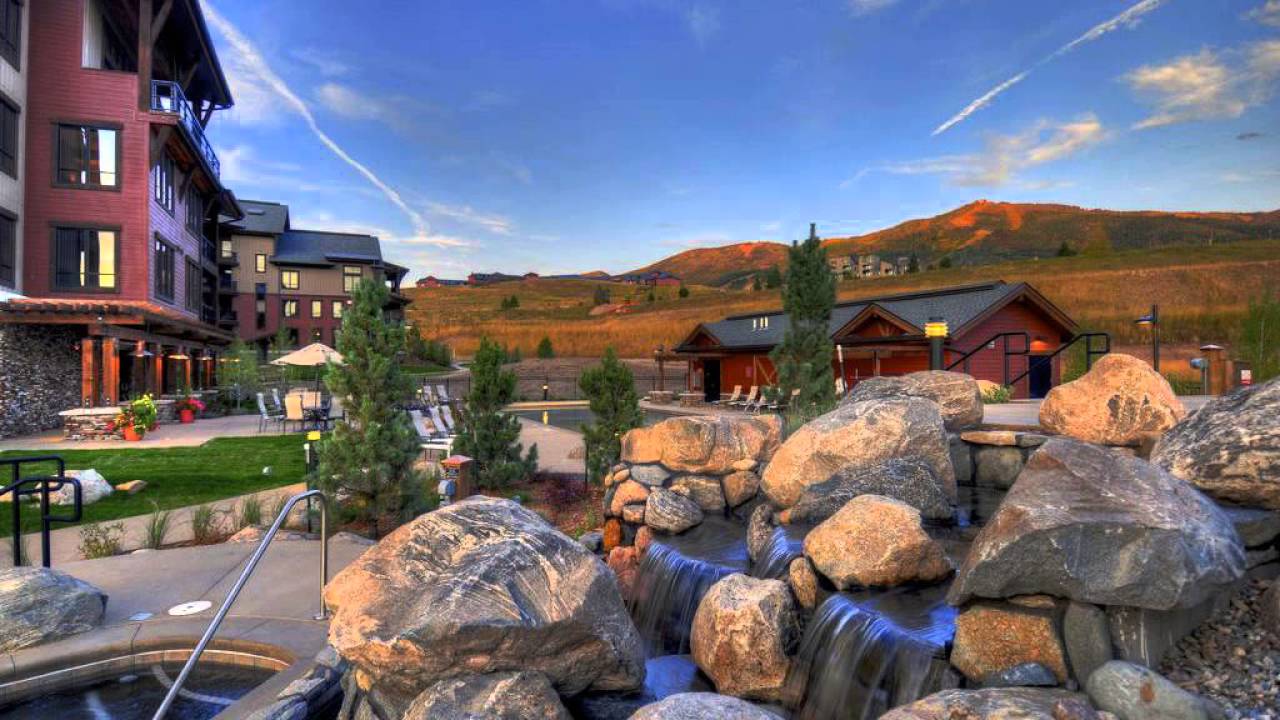 Trailhead Lodge is a family-friendly resort hidden in the middle of residential Wildhorse Meadows and provides exclusive gondola access. They offer one to three-bedroom condos equipped with quality bath essentials, wireless internet, and an in-unit washer/dryer for convenience during ski season.
The establishment boasts high-class amenities such as its fitness center, swimming pool, hot tubs, boot-drying facility, game room, and underground parking. They also offer an on-call shuttle service during the winter season. If you want an establishment with more than the basic amenities, along with a rustic ambiance, Trailhead Lodge is for you.
Sheraton Steamboat Resort Villas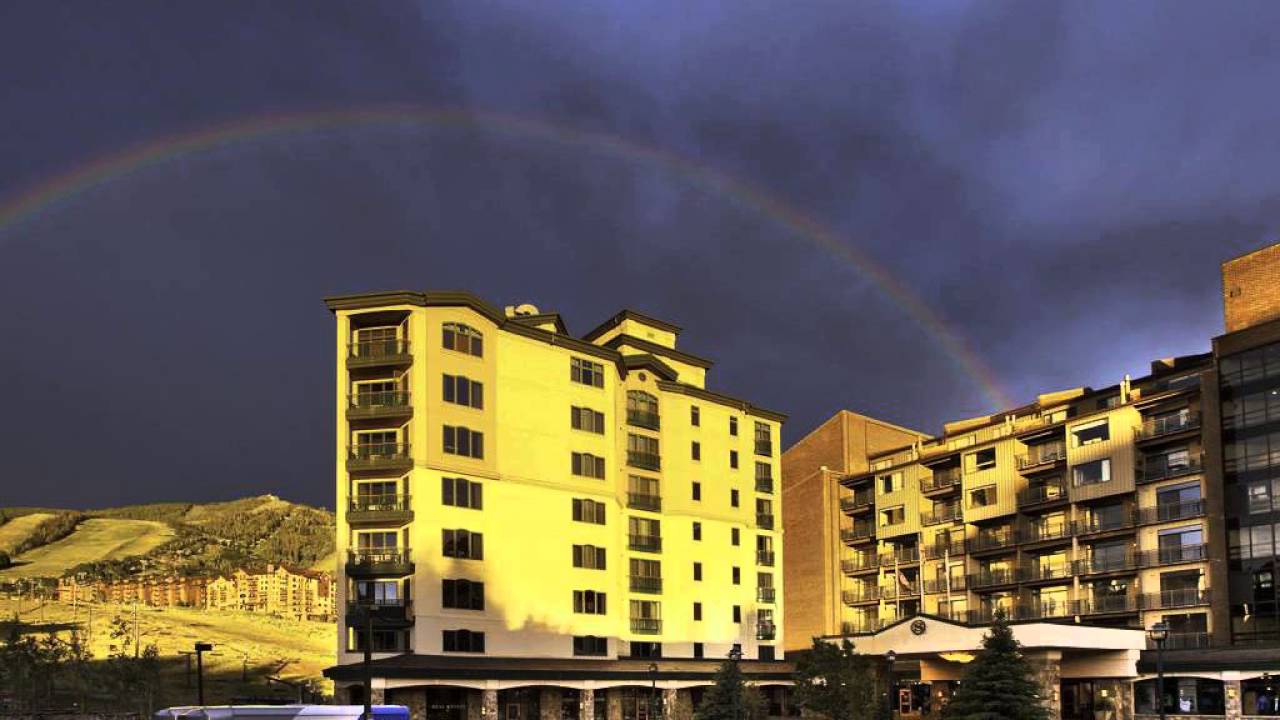 The Sheraton is distinctly housed amid all the action and chaos of Steamboat Resort. Just steps from Christie Peak Express chairlift and the gondola, this ski-in/ski-out resort will make your winter getaway a blast.
The rooms and very establishment are immaculate. The resort has 1 to 2-bedroom condos, each equipped with a full kitchen, dining room, living room, private balcony, and multiple baths. They are individually furnished. Select units even have a fireplace, pull-out sofa sleeper, and washer/dryer.
You'll enjoy dining at their restaurant, cafe, and grill. If you want to be in between all the action, Sheraton already has everything prepared for you.
MountainView at EagleRidge Townhomes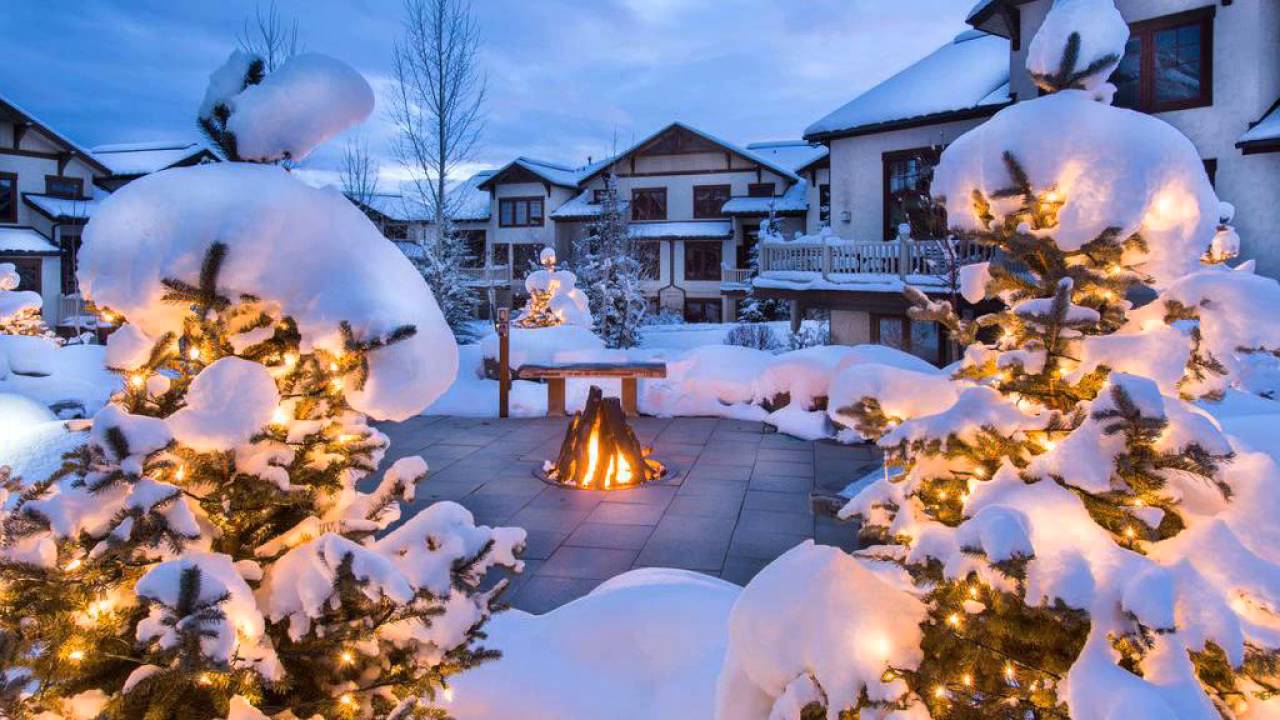 You'll definitely feel at home at the EagleRidge Townhomes. Units are complete with everything you need. Appliances such as a full-sized refrigerator, stovetop, microwave, and other kitchenwares are found inside. Rooms are individually decorated giving each one its own personality.
EagleRidge is a smoke-free property, which is surrounded by many attractions in the area. The establishment has a seasonal outdoor pool, ski storage, lobby fireplace, barbecue grills, a front desk safe, and a fast internet connection. Their 40 unique rooms will make your stay a memorable experience. Its friendly service, uniqueness, and killer location will make you want to keep on coming back.
Chateau Chamonix by Mountain Resorts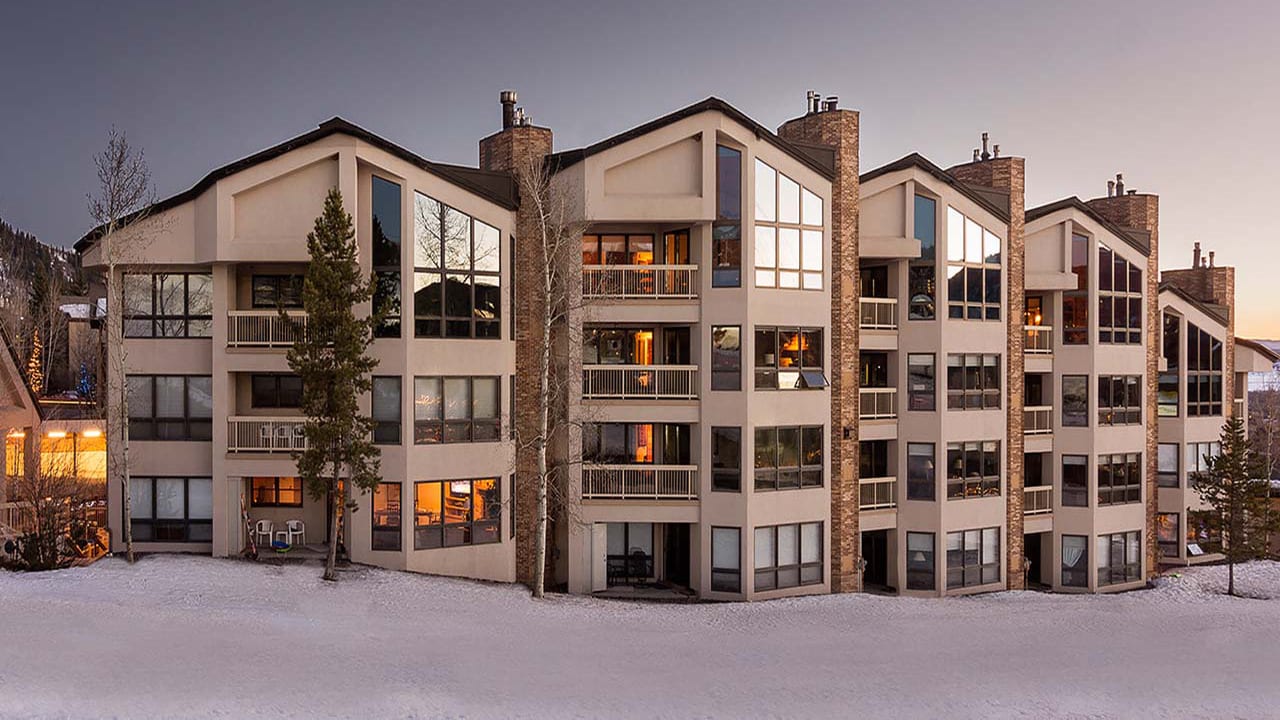 Chateau Chamonix is ideally found by the ski slopes of Mt. Werner. If you want to have a vacation in the Rocky Mountains, this is one of your best options. It's close to Gondola Square where you can find a plethora of shops and restaurants, and of course ride up to heavenly Champagne Powder. Families enjoy the fact that it's a very short walk to the Kids' Vacation Center and the Steamboat Snow School.
The overnight rentals at the establishment include 2 to 4-bedroom condominiums equipped with a washer/dryer, full kitchen, gas fireplace, and wireless internet. After a thrilling, but exhausting day of adventure, you can dip in the indoor/outdoor heated pools, sauna, and outdoor hot tubs.
Chalet Val d'Isere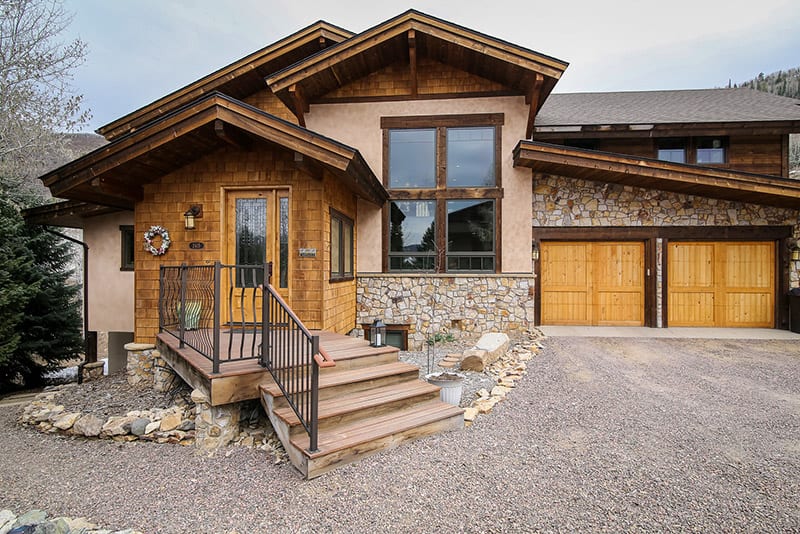 Chalet Val d'Isere is your inn on the mountain. It's a luxury bed and breakfast that's an amazing getaway for all seasons. Conveniently located close to the ski area, you won't have a problem accessing or going about your wintertime fun.
The establishment is made elegant with maple wood floors, classic rugs, and collectibles from a lifetime. Chalet Val d'Isere also has a fireplace lounge, which is a great place to bond with people, along with a game room. With its location, you can watch the gondola while having your breakfast. Your room will be loaded with a fruit basket, snacks, and chocolates, plus you can be provided with tea and coffee.
The Antlers at Christie Base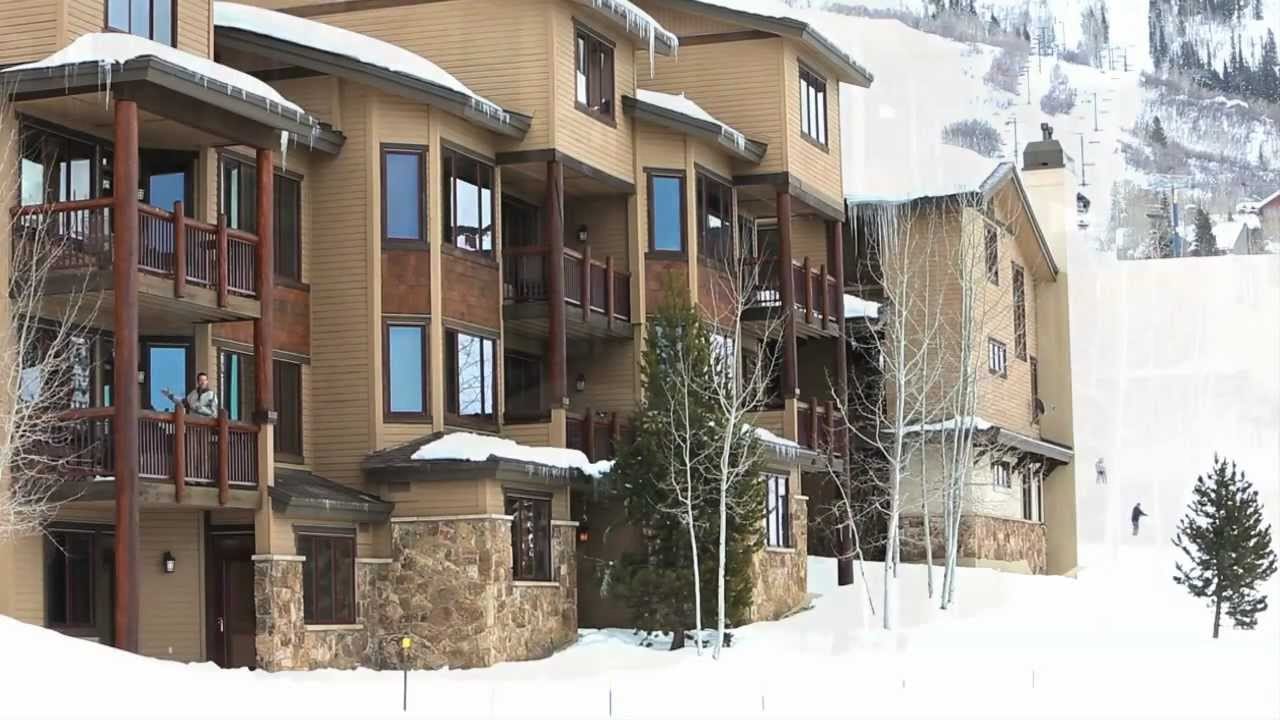 The Antlers hotel provides you with a luxurious escape on the mountain. The upscale hotel offers three to five-bedroom condominiums, with each room uniquely designed. You'll also get a magnificent mountain view with each one. Feel at home with the cozy and spacious units, complete with all the amenities you'd ever need and more.
They have an on-call shuttle service so it's easier for guests to navigate around Steamboat Springs. During the ski season, the establishment provides skiers with snacks in the ski valet room. After a long, fun day, you will love the mountainside hot tub and pool. The Antlers can be your lavish home away from home.
Bear Claw Condominiums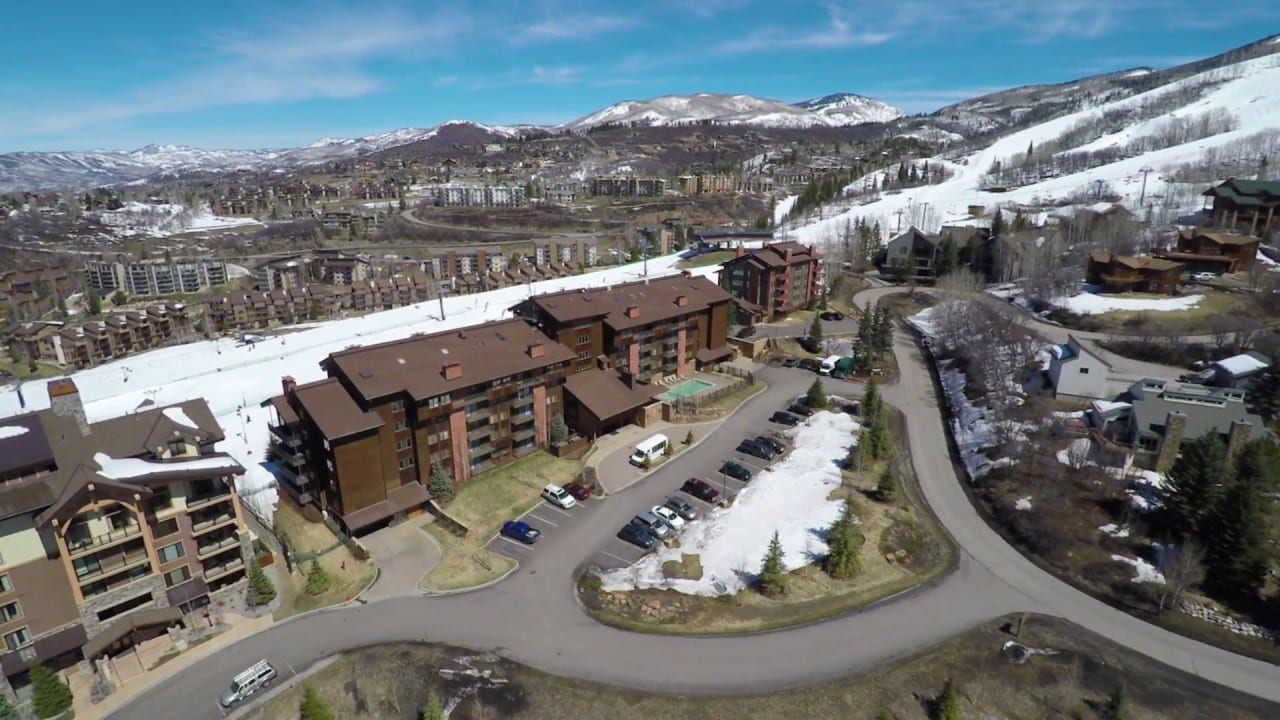 Bear Claw is a premier mountain resort that provides real ski-in/ski-out convenience. This luxury property sits at the top of the stampede run, meaning once you walk out the side of one of its three lodges: Bear Claw 1, 2, and 3, you can strap on your skis or board and ride DOWN for a fun warm-up run on your way to the gondola or Christie Lift. There's even a free shuttle to take you all over town during the ski season.
The units, which run the gambit in size, are individually furnished and decorated. Regardless, each one is equipped with a gas fireplace, kitchen, private balconies, and ski lockers. Guests are provided with complimentary high-speed wireless internet.
Moreover, there's an outdoor heated pool, two hot tubs, a sun deck at building two, and another year-round outdoor pool and hot tub, along with a fire pit, complete with s'mores, at number three. With so much going on in town throughout the year, Bear Claw can help you with vacation planning to turn your Steamboat dream vacation into a reality.
Holiday Inn Steamboat Springs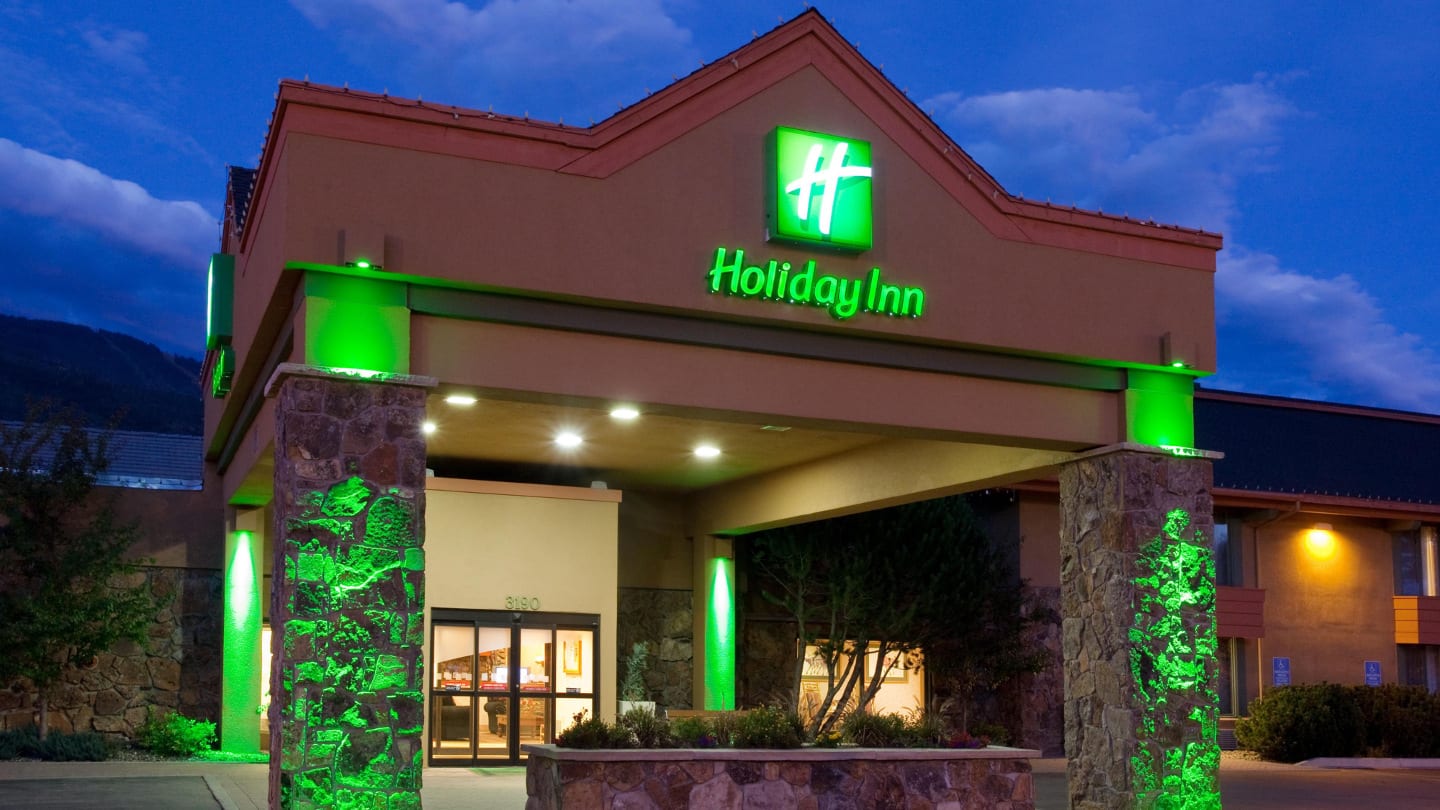 What makes Holiday Inn unusual or cool? Well, it's clean, affordable, and has an efficient location on Highway 40, between downtown and mountain village. Plus it's lit up neon green and has a bar called Rex's attached to it. It's also one of the best choices if you're bringing the family. Young one's ages 18 and under eat free any time of the day and also stay for free when they share a room with their parents.
If it's time to get down to business, they have a well-equipped, modern business center. Guests love their outdoor and indoor heated pools. You can choose between a guest room or a suite room. Both of these are complete with a kitchenette, mini refrigerator, microwave, coffee maker, and tea maker.
Time for a Yampa Valley road trip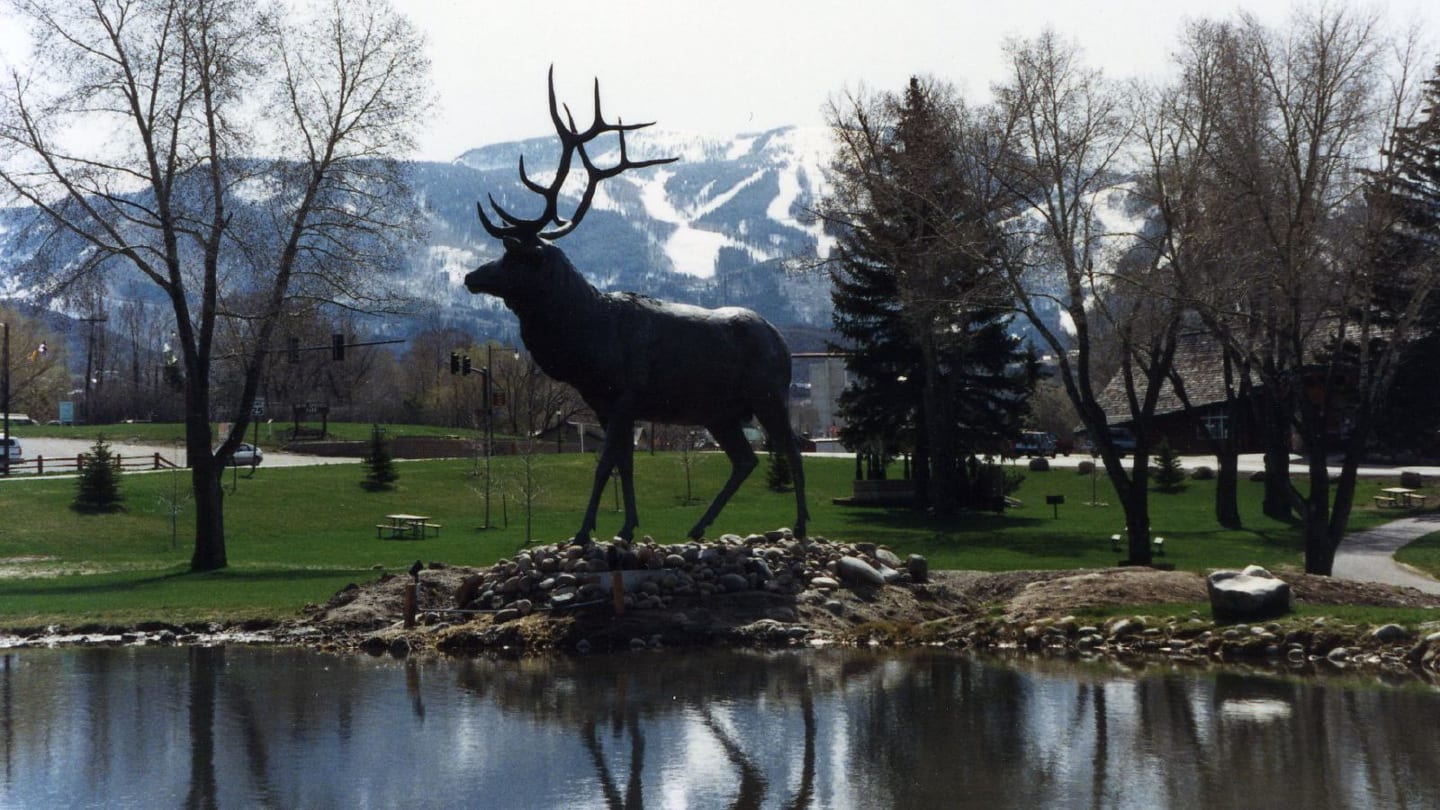 So who's ready to come to the Yampa Valley for a weekend gateway!? It's only a three drive from Denver, making it a perfect two or more night retreat, and just far enough from the Mile High capital to disperse the crowds.
Those are among the favorite places to stay in Steamboat Springs. Thanks for checking out our hotel list!