Get some amazing sunset and sunrise views in the quaint town of La Junta. Although it's tucked into the eastern plains east of Pueblo, there is a surprising amount of recreation and hotels to accommodate visitors.
The La Junta spirit is known to be deeply embedded in the town's old pioneering days. Filled with local attractions that give an ode to the community's tradition, travelers enjoy the tales behind each corner of the town. La Junta has a lot to offer for everyone, and if you're ready to plan your trip, here are the best local places to stay.
Probably La Junta's Top Places To Stay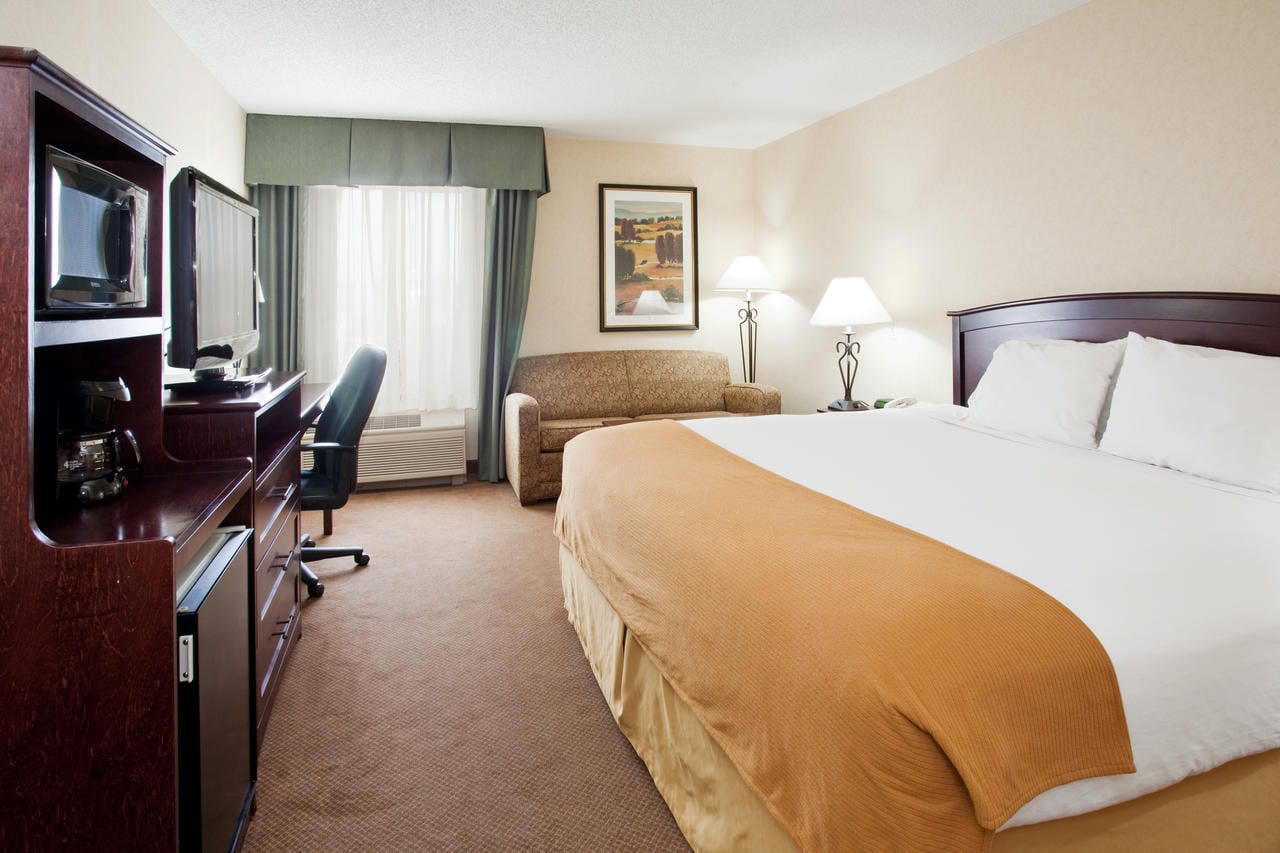 Whether you're a history buff or not, you'll enjoy Bent's Old Fort. It's a National Historic Site showcasing an authentic adobe trading post that was used during the mid-19th century. Year-round you can visit and even pick up souvenirs there.
For an outdoor adventure that'll get your blood rushing, visit the Picketwire Canyonlands. Not only is the place a fantastic hiking trail, but it's also an archeological spot that's filled with dinosaur tracks.
For more of a family-oriented tour, check out the world-class museum, Koshare. It was established by boy scouts who found inspiration in the stories and cultures of the Native Americans during the Great Depression.
This section contains referral links. If you click through and take action, we may receive a commission, at no additional cost to you. 
Here are our choices for the top hotels in La Junta, CO, in no particular order:
Midtown Motel – home away from home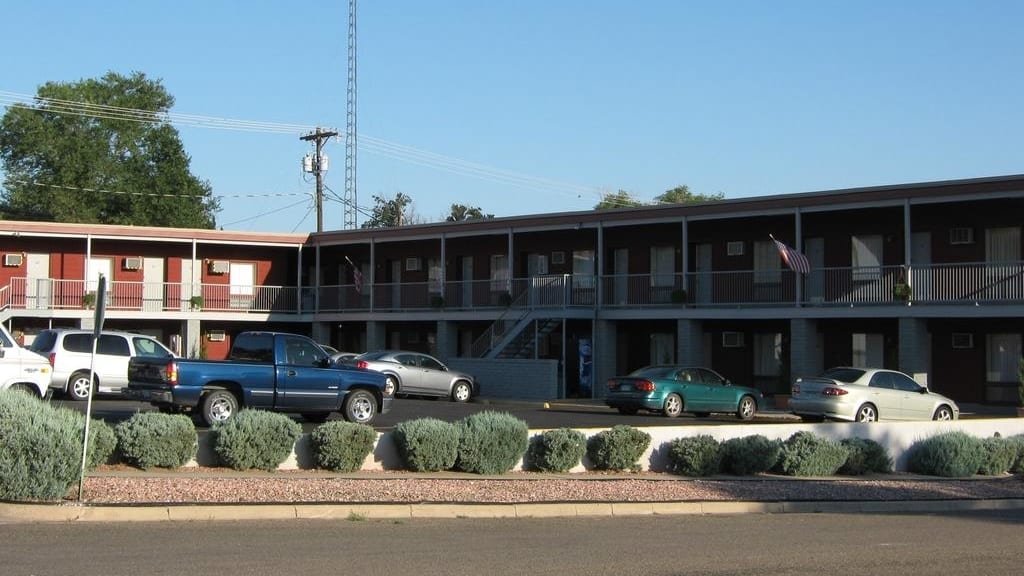 La Junta is an innately warm and communal town, and Midtown Motel reflects that culture in its property. Serving guests since the 1950s, the motel is known to the locals and travelers for providing high-quality service. Because of their decades-long experience in the hospitality industry, they've perfected the craft.
The motel has a large and secure parking lot for all types of vehicles. Whether you're driving a truck or pulling a trailer, the staff will also be able to assist you in finding the best parking spot.
There are two levels with 26 guestrooms and suites. They have different room configurations, but the room proportions are standard. The rooms are equipped with memory foam beds, recliners or sofas, a private bathroom, toiletries, a coffeemaker, wifi, and satellite TV.
The motel doesn't have any other hotel amenities, but since it's located in a prime location in town, it's easy to enjoy the different attractions La Junta has to offer. This accommodation provides great value for your buck and comfort for your body. You can reach different restaurants and tourist spots within walking distance.
Hampton Inn – upscale 3-star accommodation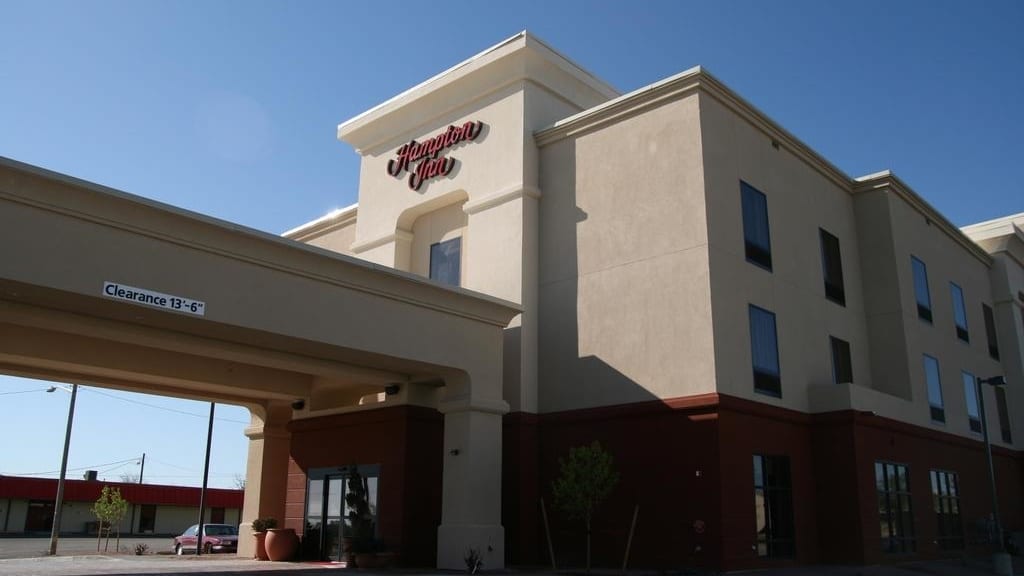 Known for its fantastic hotel franchise, Hampton Inn La Junta continues to provide top service to the town's guests. Since it's an excellent, fully equipped hotel, a lot of guests enjoy the balance of value, comfort, and convenience. It's ideal for both families and business travelers, too.
Hampton Inn's exterior may be pretty standard, but the indoor settings are quite exquisite. Beautiful wood tones and warm lighting sets the place apart from the other locations in town. They have a wide reception area where guests can relax and entertain. The pantry is also available 24/7 if you will need coffee or snacks at night.
The rooms have beautiful high ceilings with exposed woodwork. This makes the place feel more like a home and not a hotel. The suites have a wider space for the sofa. They also have a TV, a beautiful writing desk, a coffee/tea maker, and private luxury bathrooms. The hotel also has an indoor pool, a gym, and free parking.
Holiday Express Inn – for savvy travelers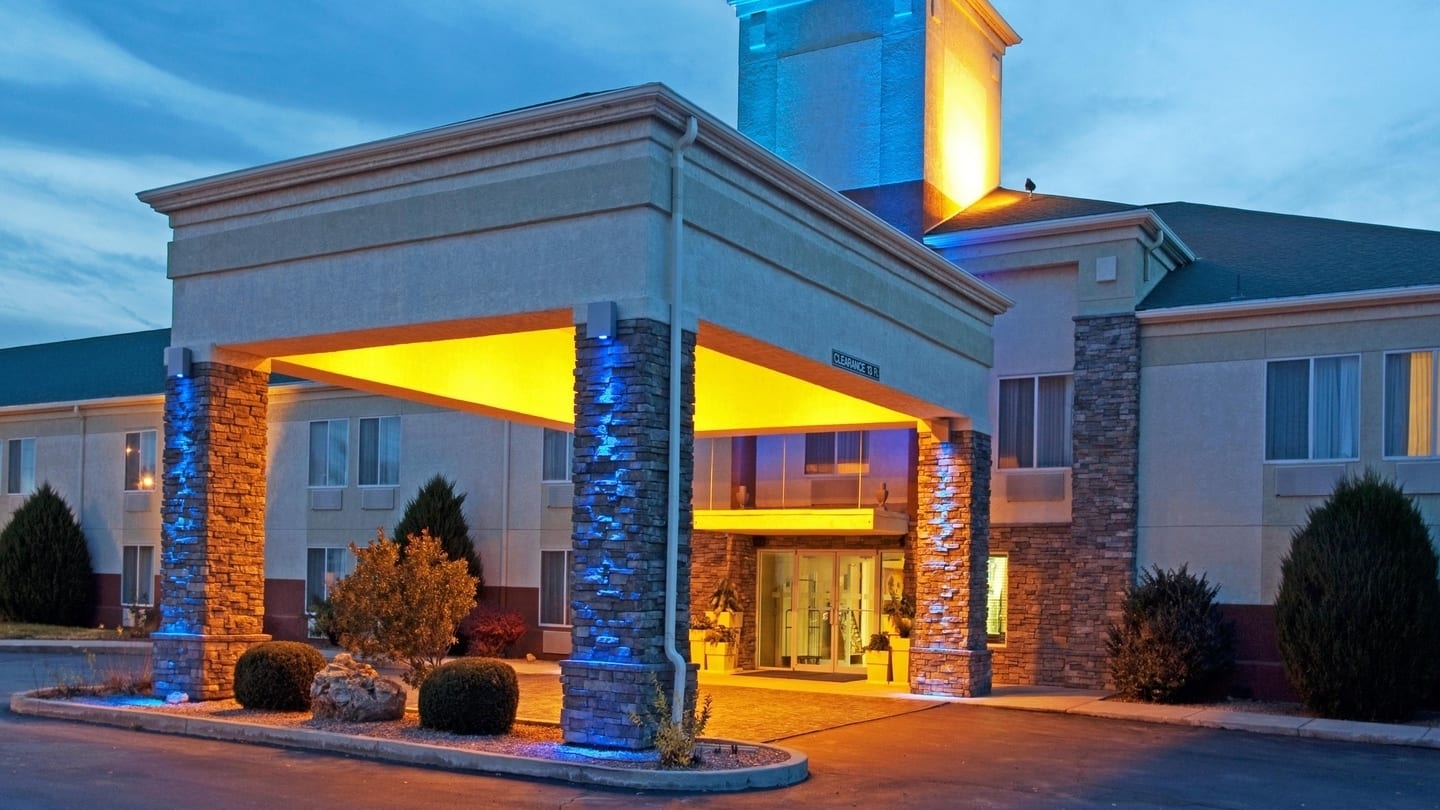 Technology is a big part of our lives. Whether you're looking for a hotel that offers a seamless, express check-in/check-out process or accommodation that has fast, reliable wifi, or standard USB chargers, Holiday Inn Express is the way to go.
The property has various room options, even accessible ones. Their stylish and contemporary furnishings are quite refreshing. The rooms have a flat-screen TV, microwave, and fridge. For those who are traveling with a large group, they also offer rollaway beds and cribs. You can even add one more person to the sofa bed.
Every booking is also accompanied by the brand's famous Express Start™ Breakfast, which includes a continental and kids menu.
La Junta KOA – fun-filled adventures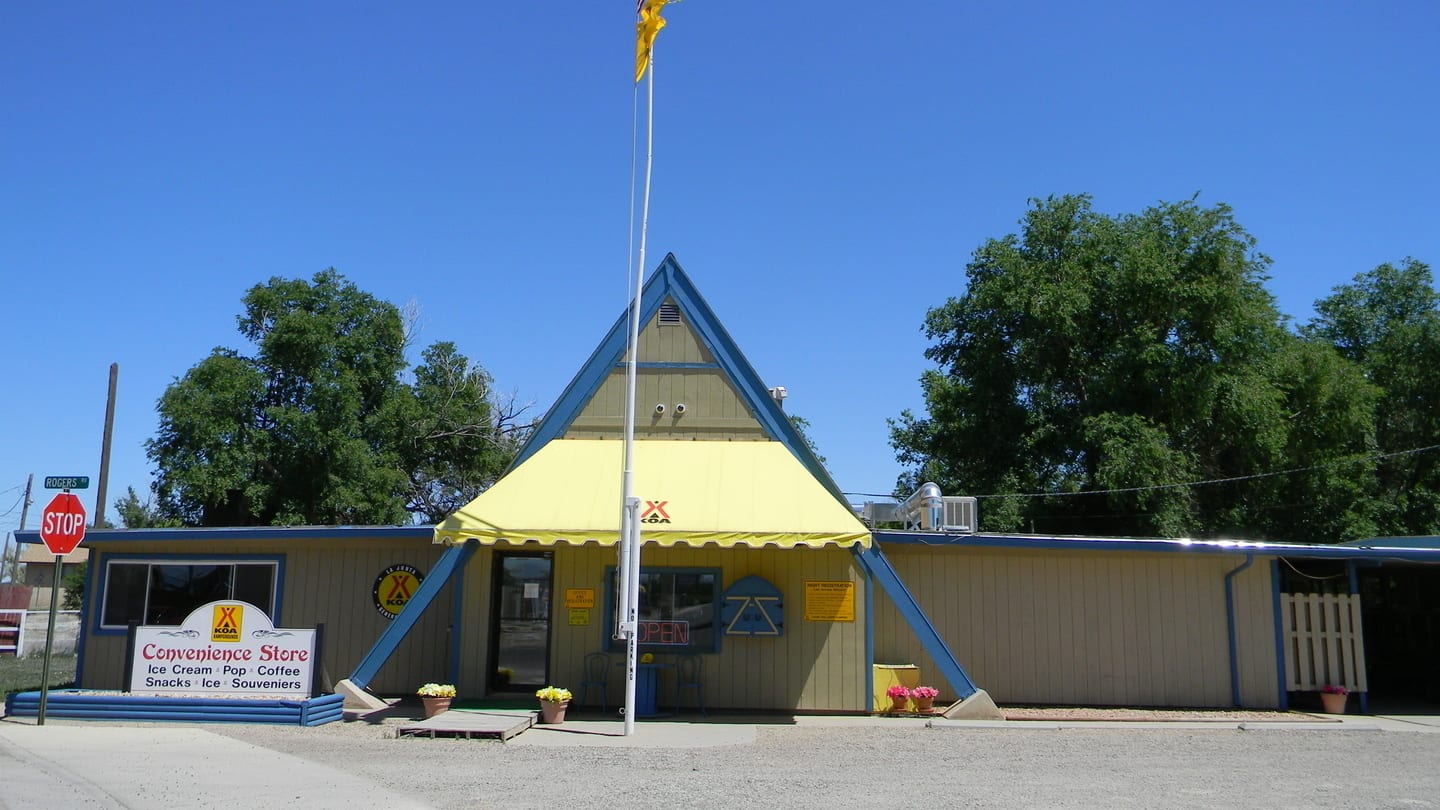 Be one with nature in La Junta KOA's campsites and cabins. The entire campground has a lot of outdoor activities for everyone. It's a fantastic place to relax and unwind.
They have various recreational amenities for families and groups like a swimming pool, motorcycle clubs, recreation room, slip-n-slide, bounce castle, and day tours. To commemorate your trip here, they also have a shop where you can find trinkets and gifts to bring home. For quick snacks, you can go to the front desk where they have a small convenience store.
The cabins are spread all over the entire property. This gives each guest ample space for privacy. Each cabin will also have a front porch, and some will have a parking space on the side. There's even a unique caboose for rent, with a full bath, shower, and porch.
Every accommodation is equipped with a full home setup. Most would have a large sitting area, a complete kitchen, and bedrooms. There's also a bath and shower, TV with Roku, and picnic tables. Camper cabins are basic without bathrooms but have their own fire ring and charcoal grill.
Stagecoach Motel – Budget-friendly Accommodation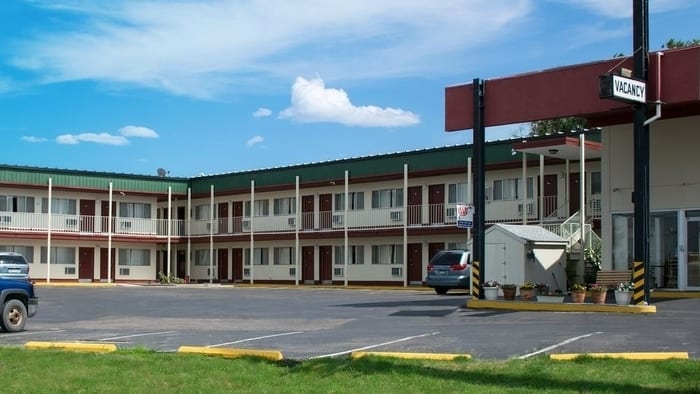 If you're planning an itinerary that will bring you out of the motel most of the time, consider checking out the Stagecoach Motel. This property offers the best value when it comes to town proximity and comfort. Even for locals, Stagecoach Motel is lauded because of the rooms' cleanliness.
The guestrooms have a bright ambiance. Though space is limited, considering that it's a traditional motel setup, the area still feels comfortable. It's a AAA, 2-Diamond Rated Motel. Each room is equipped with a TV, cozy beds, linens, a writing desk with a leather office chair, a coffeemaker, and a private bathroom.
Thanks for checking out some of the best hotels to stay in La Junta! Plan time to check out all the area's special attractions.