Get to know the town they used to call the "Richest Square Mile on Earth!" Central City has plenty of unique hotels and vacation rentals to stay in while exploring this adventurous region.
Central City was another popular gold mine town for much of Colorado's mining heyday. Because most of it burnt down in 1874 during a fire, the town was rebuilt with brick and stone. It's now part of the Denver-Aurora-Lakewood, CO Metropolitan Statistical Area. Central City has a booming casino industry since it's adjacent to the entertainment town of Black Hawk.
We've created a list of the top accommodations in town including their features and availability.
Probably Central City's Top Places To Stay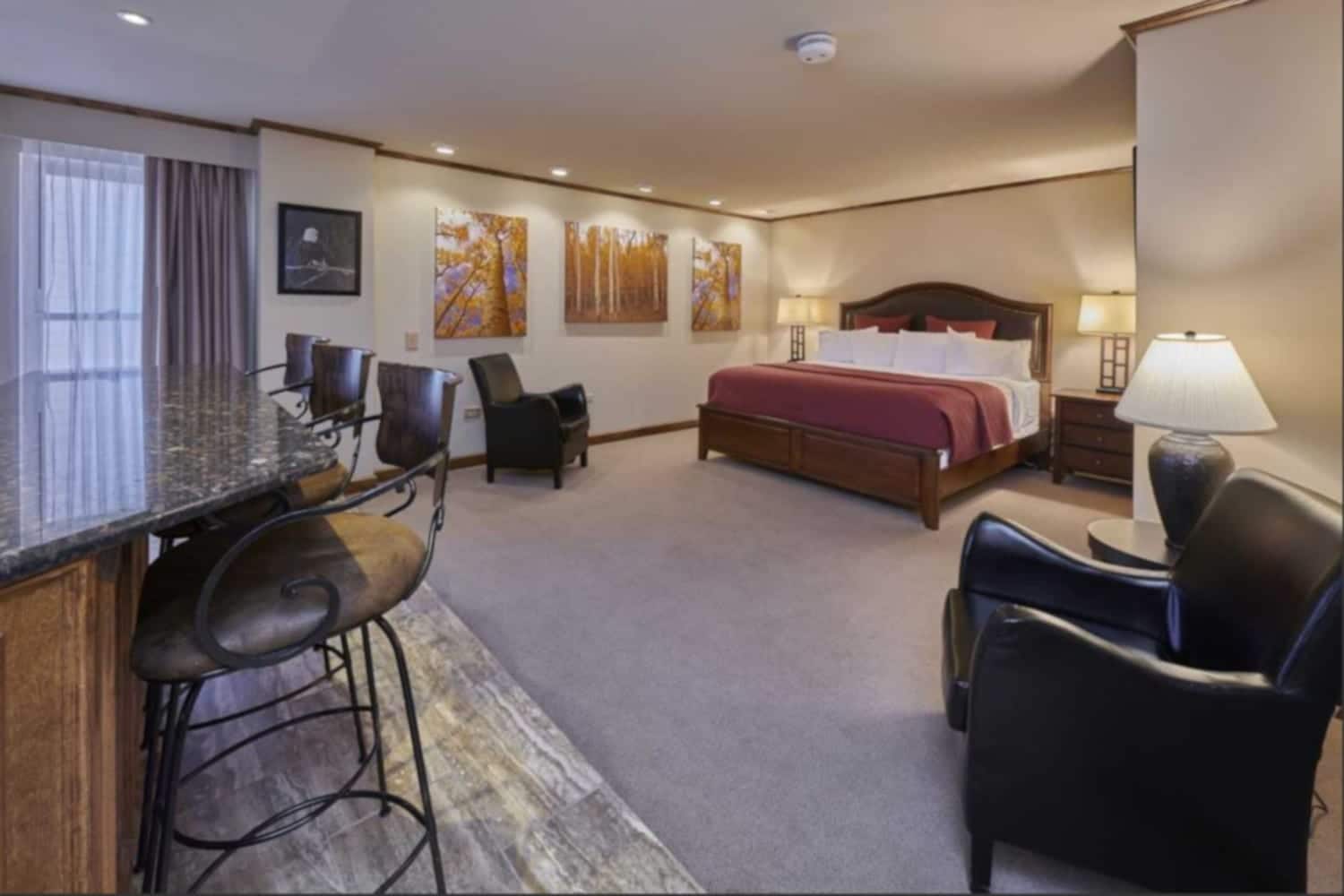 Tucked 10 minutes off I-70 on the Central City Parkway, Central City awaits, ready to charm its victory with its pretty historic district. History buffs should make the two-minute detour up to Nevadaville. This ghost town houses a few abandoned buildings, mostly all of which are private and off limits, as well as a still active Mason Lodge.
Soak in more of the town's pastime at the Central City Opera. It operates year-round.
Central City is accessed from a few routes: Most come from I-70 via the Central City Parkway, or by passing through Black Hawk, via Highway 6 in Golden, or from the north Peak to Peak Byway. It's nature, mountains, and thick rolling forests in every direction. You could even sneak a back way to Idaho Springs and Indian Hot Springs.
Like its name says, Central City will put you in the middle of the action! Reserve your overnight hotel stay in this Wild West casino town.
This section contains referral links. If you click through and take action, we may receive a commission, at no additional cost to you. 
Here are our choices for the top hotels in Central City, CO, in no particular order:
Denver West / Central City KOA – deluxe camping excursion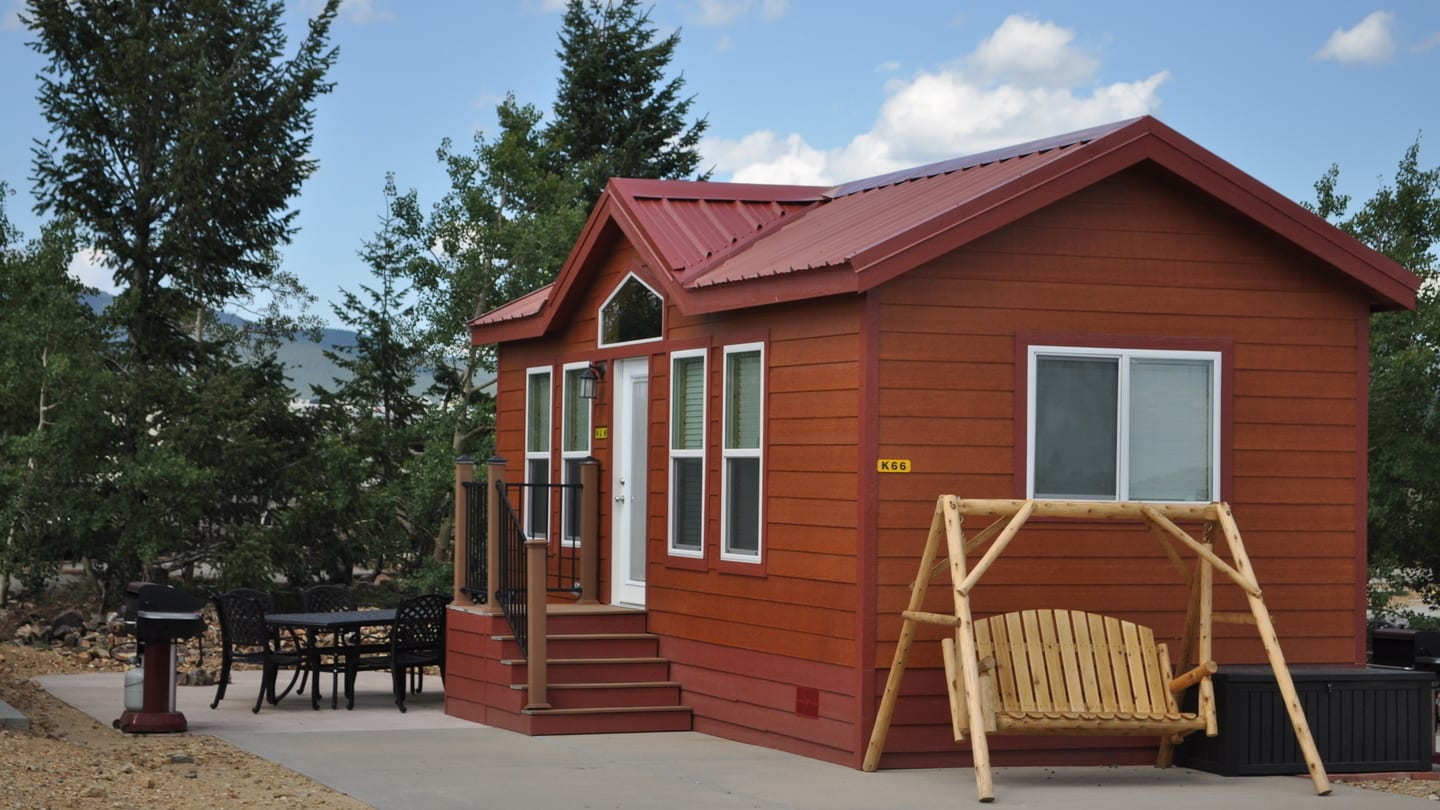 Though Central City is a booming casino town, being elevated at 8,490 feet, you can expect some stunning views, unique wildlife, and extensive options for outdoor activities. If you're looking for a campground, you can check out Central City KOA.
Located just 35 miles west of Denver and minutes away from the bustle of the casino high street, Central City KOA will allow you to have access to the main ports in town while experiencing the beautiful landscapes and views at the campgrounds.
You can travel here and enjoy the scenic drive that is directly connected to I-70. The family and pet-friendly campground service have spots for different types of accommodations. They have rig-friendly spots, RV hook-ups, free cable TV, a hot tub, a sauna, a common pavilion, and firewoods.
Explore the entire property and be surprised by the beauty at every turn!
Grand Z Casino Hotel – entertainment-filled stay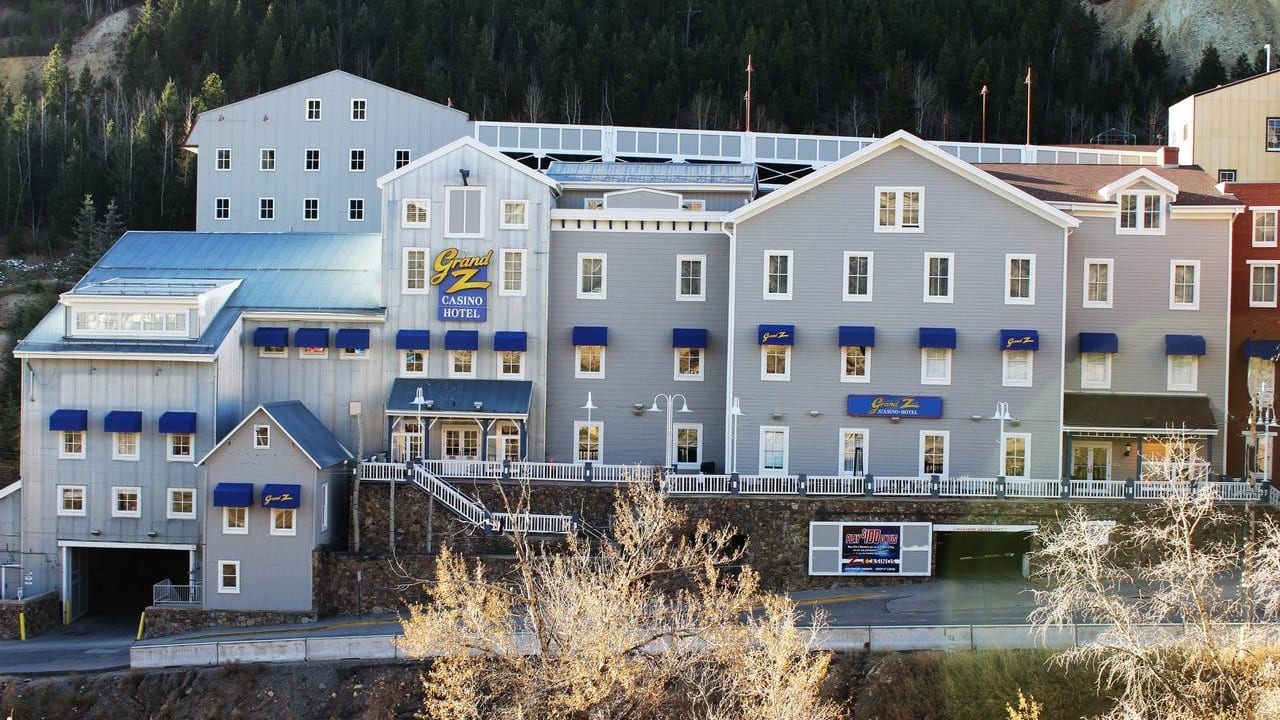 Grand Z Casino Hotel is part of the Z Family of properties that own brands in convenience stores, cafes, and gas stations. This family-owned franchise has been operating since 2012, and they are proud to be a part of the booming entertainment industry of Central City.
By staying here, you will just be 10 minutes away from the Central City Opera House. If you're looking to go to nature parks, you can also do that since the location is accessible to both the town and the outdoor activities. Bring your family and friends to enjoy the modern rooms in the hotel. The property has 119 rooms.
After a long night of possible gaming at the casino, you can also enjoy a pampered breakfast by ordering a made-to-order breakfast that's available from 7 a.m. to 11 a.m.
The spacious rooms have been the favorite features for past guests. Most rooms have their own bar-type tables and stools for the dining area. If you would like to cook, you can also request a room with a kitchenette. If you're on a budget, you can always book a standard room and still experience the glamour of the place!
Century Casino & Hotel – comfortable, family-friendly stay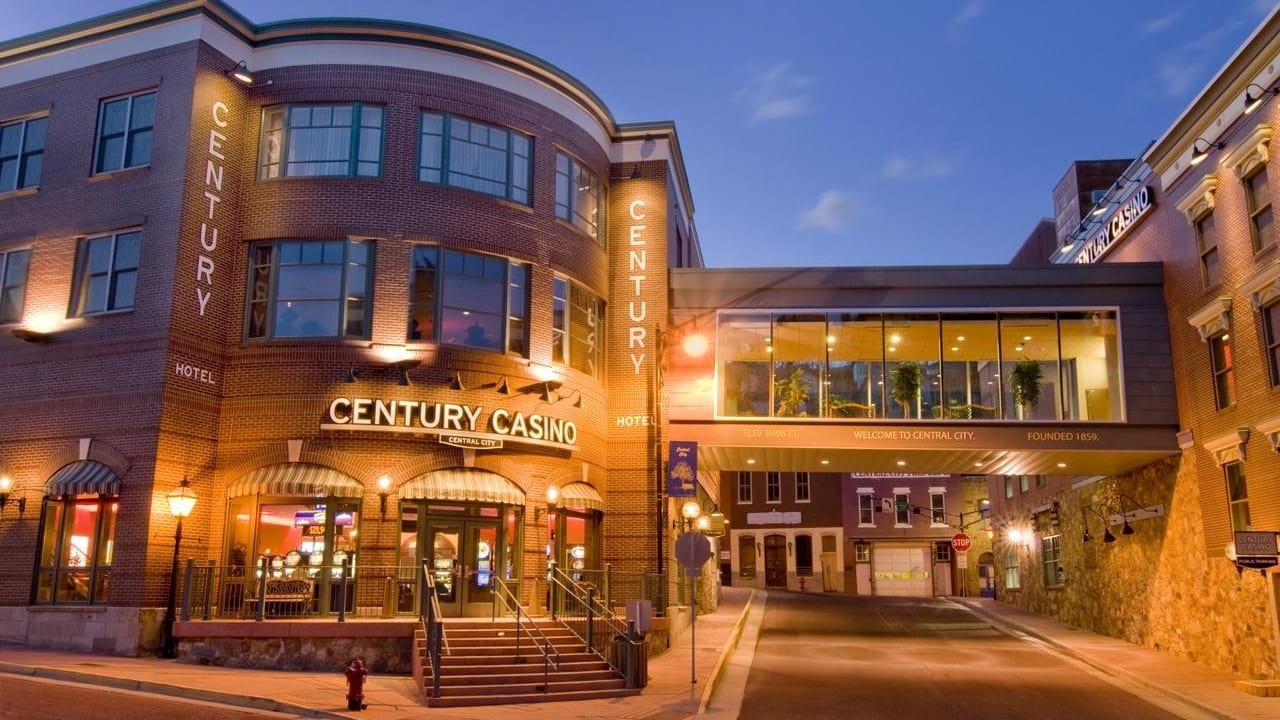 Continuing our rounds for casino hotels, Century Casino & Hotel is another good choice for travelers. The family-friendly accommodation has a lot of room options for different types of groups.
If the hotel above features rooms that reflect the nightlife at the casino, Century's hotel is a little cozier. With neutral tones and wooden accents, you would feel like you're not staying at a casino hotel at all.
The beds are incredibly comfortable, and the rooms are spacious. In their suites, they have a large sofa with a fireplace. The management notes that you can also expect the hotel to be quiet (despite being part of the casino). The distinctive suites offer "dazzling comfort and revolutionary convenience" with their pillow top mattresses, HDTV, WiFi, mini refrigerator, coffee maker, and in-room climate control.
You can also request jetted tubs and for the staff to prepare the fireplaces for you, As for dining, you can check out the memorable Mid City Grill, which features an elegant buffet selection with daily specials and menu.
Skye Cottage Bed & Breakfast – Victorian accommodation with breathtaking views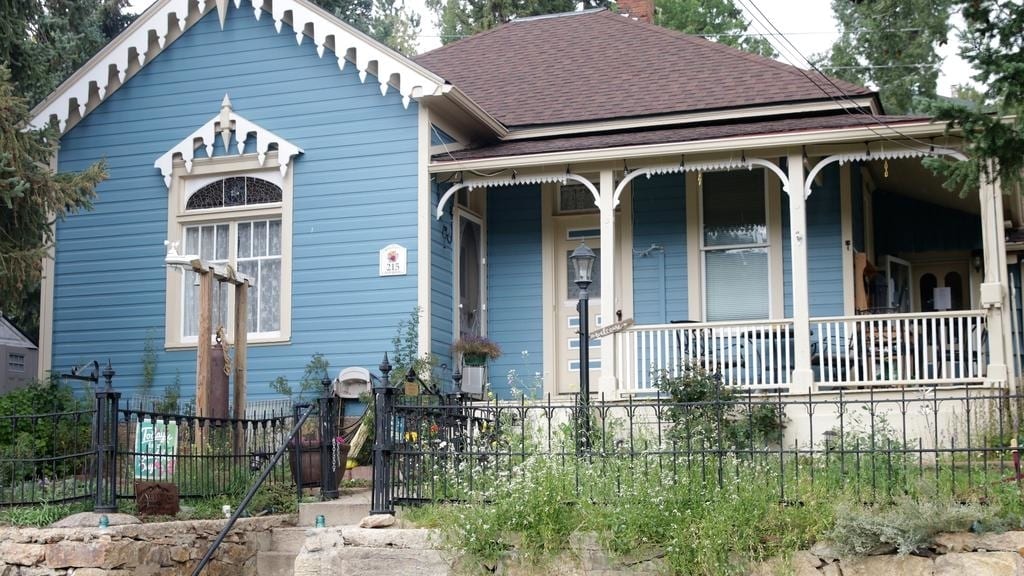 If you're tired of casino-connected hotels, the Skye Cottage Bed & Breakfast would be a refreshing choice. Part of the historic Central City, this Victorian-inspired bed and breakfast was built back in 1878, and it has three unique rooms that feature amenities like a private bathroom, sitting area, flat screen TV, premium satellite cable, refrigerator, and WiFi.
The lodge has been highly rated by past guests who noted that the quirkiness of each room has been part of why they enjoy has been memorable.
Guests can also explore the porch and the backyard where you can just wallow in the surrounding views of nature all around you. Choose to have tea or coffee on their veranda where you can view pine trees and the overlooking town. Staying here for the views would definitely be worth it because of the elevated location of the house.
If your trip to Central City is all about unwinding and relaxing, then this is the place for you. Drop by the nearby restaurants and shops to connect to the local Central City community.
Thanks for checking out our list of top Central City hotel accommodations. Have an excellent time exploring the front range of the Rockies and the quaint town of Central City.