Creede's seclusion is its charm, that and its abundant natural landmarks and expansive wilderness. It's a summer destination for those in the know, and a winter escape for those looking for a quiet winter wonderland, especially those into snowmobiling.
Accommodations in Creede range from an affordable motel to a luxury dude ranch, with plenty of vacation rentals in between. Few people in Colorado, locals included, have probably even heard of Creede, let alone visited it. However, combined with Lake City an hour north on Highway 149, you have two of my favorite places to get lost in Colorado. Check out the "Willow" town and its rich history.
Probably Creede's Top Places To Stay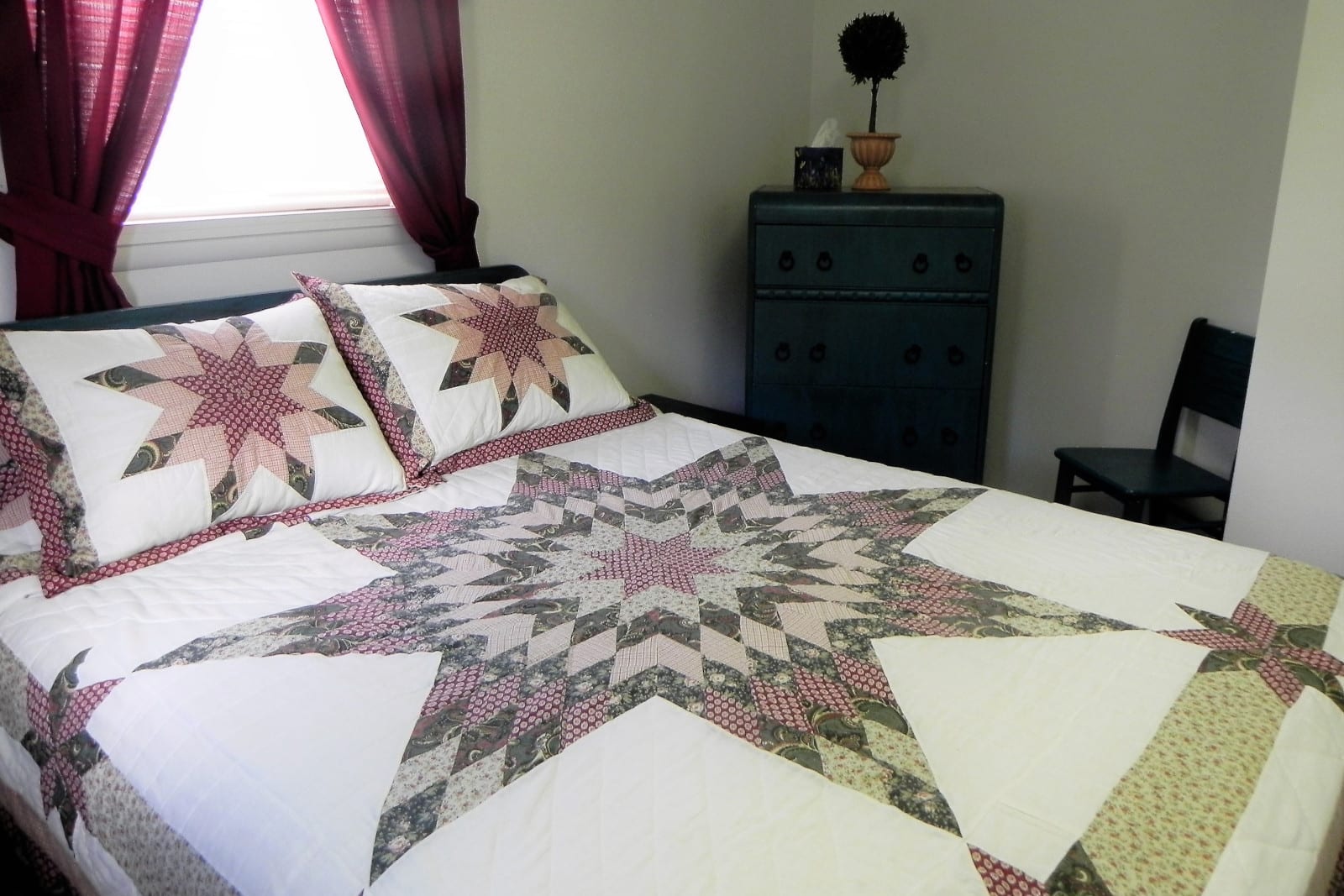 Initially built in the narrow confines of the East Willow Creek Canyon, Creede used to be one of the more popular mining towns in Colorado. There were three different mining camps at the beginning, but they joined together and expanded up north to create the North Creede town. The original town developers also expanded south, and they called the area Jimtown. Overall, the entire encampment covered about six miles.
While in Creede, you Bachelor Historic Loop to discover where the old mines were. It's imperative you head up into Creede's mining country to get the full appreciation of Mineral County.
Afterward, or before, stop by the Underground Mining Museum for another uniquely Creede experience. Continue your journey north or south on the Silver Thread Byway, a stunning national scenic byway, one of the best in the state.
Here are our picks for the top hotels in Creede, CO, in no particular order:
4UR Ranch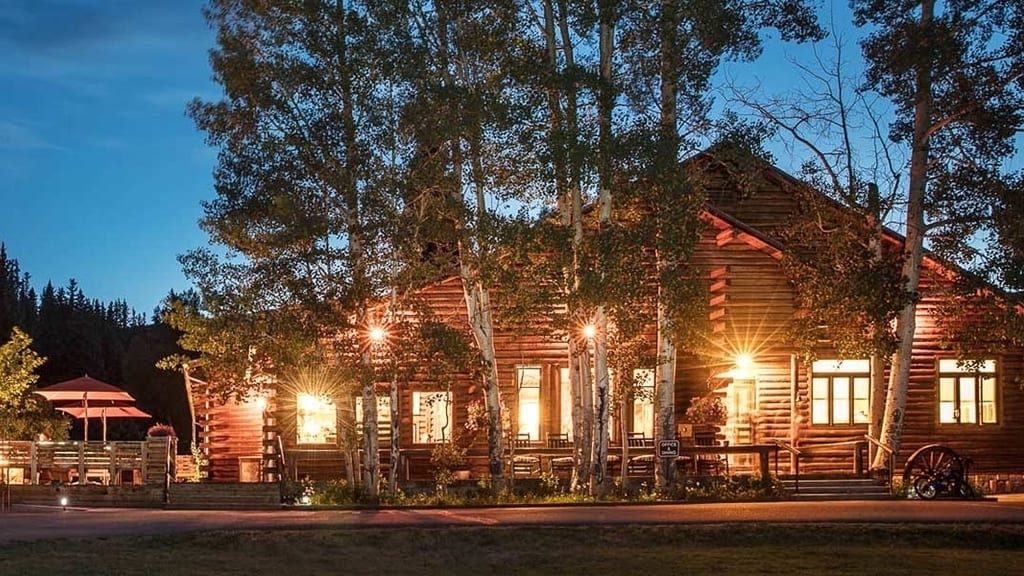 If this is your first time in Creede, knowing that the travel will be somehow long and tiring, 4UR Ranch is one of the perfect places to "land." 4UR Ranch is an all-inclusive luxury ranch lodging that has all-in-one activities and dining to serve you and your group. The historic resort was first designed back in the 1880s to compete with top health spas in Europe. Now, 4UR Ranch is renovated to attest to the modern taste of its guests.
The ranch has four popular Adirondack-style cottages that feature breathtaking views. The cabin types are the Commodore, a large cabin that can accommodate up to 6 guests, the Amethyst, which is perfect for families because it's close to the pool, the Holy Moses, a quieter cabin, overlooking the great lawn towards the Ute Park, and the Molly Ess, a 3-bedroom cottage designed by the Creede America Group of Colorado.
Each cabin is filled with amenities like robes, toiletries, a flashlight, laundry facilities, and access to the Little Medicine Spa. They also serve gourmet meals three times a day. Guest can also request their unique picnic baskets.
Though it's quite secluded, 4UR Ranch has an excellent fiber optic Internet service. However, there are no televisions or telephones inside the cottages. The large-screen TV and phones are located in the Game Room, which guests can use for no additional charge.
4UR Ranch also has a ton of activities suitable for families and travelers including fly fishing, horseback riding, hot springs, hiking and biking, and a Creede Town tour. The best part is the hot springs at Wagon Wheel Gap are totally private and not open to day use, so just those staying overnight at 4UR Ranch.
One Goose Creek Road, Box 340, Creede, CO 81130 | 719-658-2202
Check prices, availability or book 4UR Ranch
Creede Snowshoe Lodge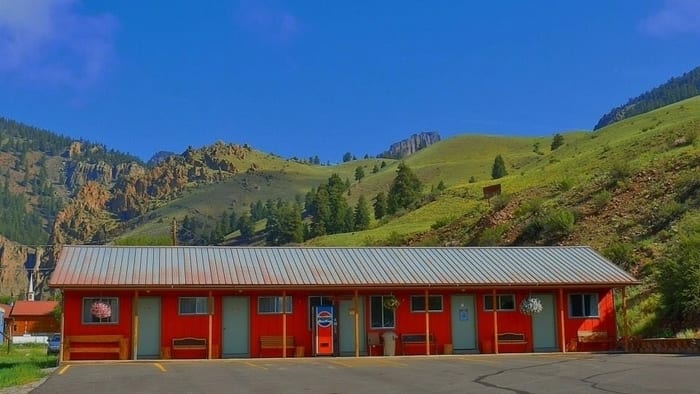 Creede Snowshoe Lodge stands out in Creede. The one-level property is brightly red with the drapings of the scenic valley at its backdrop. It's really something to look at. Unlike the other accommodations, Creede Snowshoe Lodge is closer to downtown Creede. But at the same time, you can trek around the railroad from this location.
The Snowshoe Lodge is also accessible to those hiking on the Colorado Trail. The place is clean, and the rooms are quite spacious. Even families enjoy staying here.
The lodge is a family-run business, so the approach to customer service is quite personal. The managers will be hands-on in understanding your trip and will advise you of the best options in town.
Since it's close to major tourist spots in Creede, they're mostly booked during peak season so if you want to reserve, it's advisable to do so ahead of time. Lastly, Creede Snowshoe Lodge offers amazing ATV rental fees. If you really want to explore the Rockies and the trails, renting out an ATV would be the best way to go.
Antlers Rio Grande Lodge & Riverside Restaurant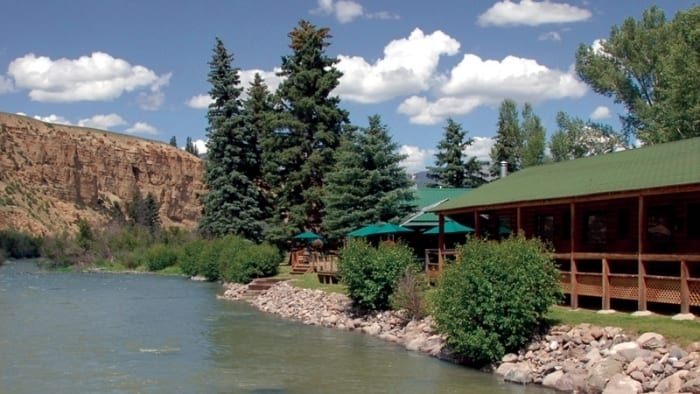 Antlers Rio Grande Lodge & Riverside Restaurant is a destination resort that's popular with tourists and locals. With 70 acres of land and a highly recommended dining experience, many Creede visitors choose this location.
They have cabins and suites that are suitable for solo travelers, families, or large groups. They have cabins, a motel, and an RV Park.
The Antlers has a history that dates back to the 1880s. At the lodge, visitors can enjoy a lot of activities including the exploration of the sparkling mountain waters of the Rio Grande, which runs throughout the property. Guests can also shop in Antlers and enjoy different types of games.
If you need a tech detox, this is an excellent place to go because the activities are quite hands-on. You wouldn't really mind not checking your social media accounts if you can enjoy the fun outdoors (like their scenic picnic pavilion).
Last but not least is Antler's dining. Open from Tuesdays to Sundays, the restaurant offers breakfast and dinner. They pride themselves of choosing local produce and a menu that provides a mix of American and European favorites.
26222 CO-149, Creede, CO 81130 | 719-658-2423
Check prices, availability or book Antlers Lodge
That's a roundup of Creede's best hotel accommodations. Have a great stay in this Wild West town!