Looking for an off-the-grid, all-inclusive, western oasis? Pass through roads neighboring canyonlands in southwest Colorado to arrive at Wagon Wheel Gap, where General William Jackson Palmer first opened the doors to a hotel & hot springs resort in 1883.
History
Palmer was one of the richest railroad barons in American history, whose vision resulted in the construction of railroads across the west. His hotel is now known as the 4UR Ranch, which has been owned by the Leavell family since 1972. The ranch has welcomed many celebrity guests like Walt Disney, Dwight Eisenhower, Julia Child, and John Wayne ever since.
4UR Ranch rejuvenates your soul by bringing you closer to nature, your family, and fun, memorable experiences. Take a break and forget about your worries as you begin your recreational quest at 4UR Ranch, nestled deep within the San Juan Mountains. They ensure you get only the best from lodging, dining, and all the finest western amenities.
So, go on a big family vacation, along with your significant other, or just bring yourself to the ranch. They can transform your dream vacation into a reality.
Accommodations at 4UR Ranch
Open from early June through September, the ranch has 4 Adirondack cottages with porches where you can sit and relax to take in the breathtaking scenery all around.
Cottages – At the 4UR Ranch, you'll stay in one of the four Adirondack-style cottages, complete with pleasant porches and scenic views. Depending on the number of people staying in your cabin, you can choose between the Commodore, Amethyst, Holy Moses, and Molly Ess. All are historic, refreshing, and have been renovated to ensure your comfort and convenience.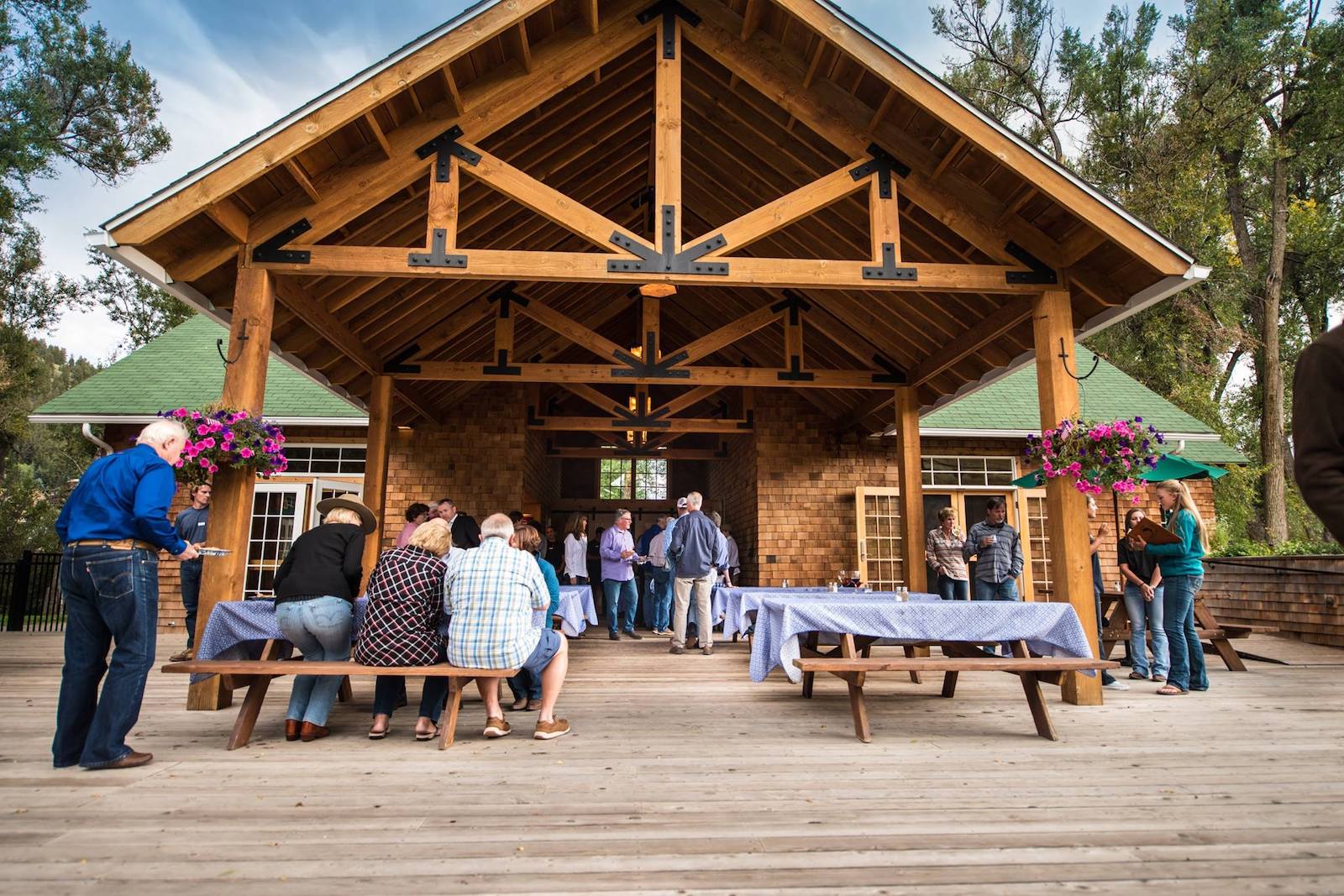 Your stay includes three meals a day, and you can request a picnic basket and/or coffee delivery in the morning. The ranch has Wi-Fi but currently does not have cell service. There's a guest laundry facility, situated in the Little Medicine Spa. The spa offers yoga classes twice a week, Tuesdays and Thursdays at 11am, in addition to massages and an exercise room.
Amenities – The ranch has several amenities, including a recreation room, game room, and an art studio complete with worktables. Alcohol isn't far from reach, either. On the ranch's premises, wander over to Maude's Bar and Deck for liquor and craft beer with your travel companions.
Dining – Moreover, there's also the world-class food and wine they set at your table. The food is homegrown and locally sourced whenever possible. It's fresh, healthy, and best of all, delicious!
Activities at 4UR Ranch
Not only does the 4UR Ranch excel in luxury but also offers an abundance of activities for their guests. Flyfish in 6 miles of private waters, explore mountainous hiking trails by foot or bike or ride a stunning trail on horseback, go shooting or golfing, or schedule spa treatments and massages.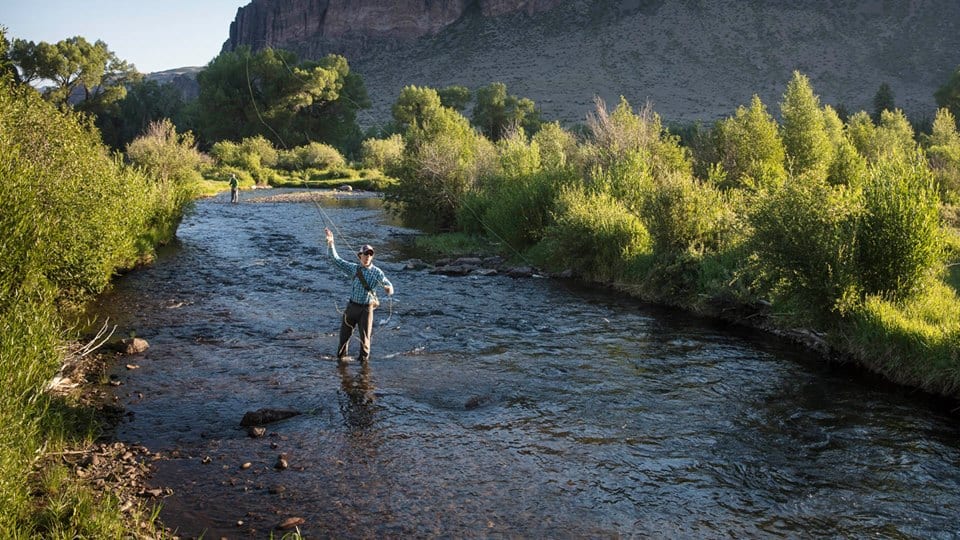 If you want to relax, you can take a dip at the natural hot springs or by the beautiful geothermal heated outdoor pool. There's also the spa where you can have a soothing massage. Or be more adventurous and go on a guided hike, trail riding or have fun with trap shooting.
Children's Programs – If you're traveling with children and/or teens, you're headed for the right place. They offer an activity-packed supervised program for children, tailored to their age group. The Midge Program is for toddlers (who can walk and are out of diapers) up to age 4.
The Wooley Buggers Program is for ages 5-12, offering scheduled, supervised fun that teaches kids how to horseback ride in addition to acquiring fly fishing skills, archery, hiking, pool time, and fort building.
Private Wagon Wheel Gap Hot Springs
Your experience isn't complete without a dip into their natural hot springs and geothermally heated pool. The natural hot springs of the Wagon Wheel Gap are a result of a volcanic eruption that took place 26 million years ago, leaving behind rich mineral deposits in the region.
The owners of the ranch have implemented modern technology to enhance the benefits of nature's best for a luxurious swimming experience. The hot springs are only open to overnight guests with reservations. They do not offer day-use passes, so you'll have the place all to yourself and neighbors at the ranch.
Details
Address: One Goose Creek Road, Creede, CO 81130
Contact: 719-658-2202
Season: June – September
Website: 4urranch.com
Latest in 4UR Ranch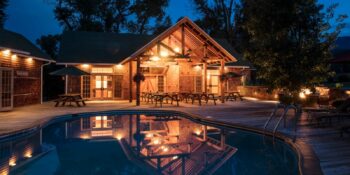 Creede's seclusion is its charm, that and its abundant natural landmarks and expansive wilderness. It's a…