Colorado's capital city is loaded with top accommodations, providing nice, upscale hotels. During any time of year, Denver's a fun city full of growth and unique attractions.
The Mile High City is one of the fastest-growing cities in the country. It's the perfect base for exploring the front range while acclimating to around 5,280 feet. You can easily head up to the high country as high as 14,000+ feet within a couple of hours' drive. There's so much to see and do on your Denver vacation. It makes it all the more memorable to stay in style at a 3, 4, or 5-star hotel.
We've also curated a list of the smaller boutique hotels in town if you prefer to escape the large chains and crowds. Or if you're bringing your dog(s) along, consider one of Denver's pet-friendly hotels to make your check-in/check-0ut process with your pooch a breeze.
Probably Denver's Top Places To Stay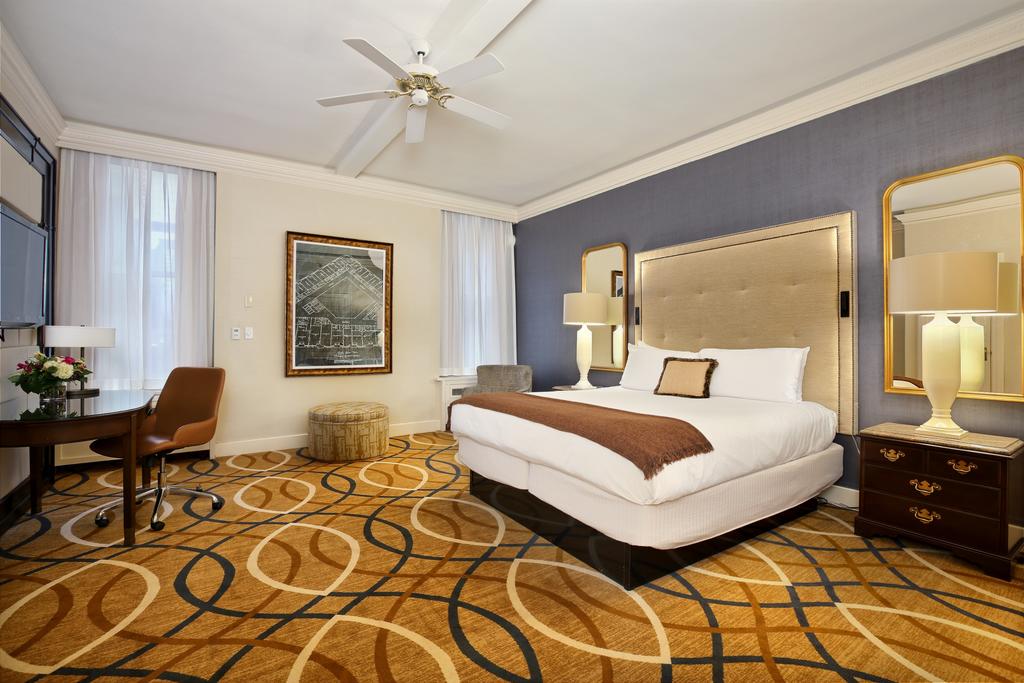 Most of Denver's luxury hotels are located downtown within walking distance of all the sights. Others are spread around access to the best parts of town. With the 16th Street Mall Ride, you'll be able to ride a bus free from Lower Downtown to the Capital Building. To reach more of the city and the state, the RTD Bus Line and Light Rail provide easy access across the metro area and beyond.
From the airport, you can take the A Line train to downtown Denver in 45 minutes. Once downtown there's a vibrant restaurant and bar scene, along with dozens of hotels. It's home to 3 professional sports stadiums, hosting hockey, football, basketball, baseball, and lacrosse. You can also find MLS soccer in the suburb of Commerce City.
This section contains referral links. If you click through and take action, we may receive a commission, at no additional cost to you. 
Here are our choices for the top hotels in Denver, CO, in no particular order:
The Brown Palace – unforgettable luxury stay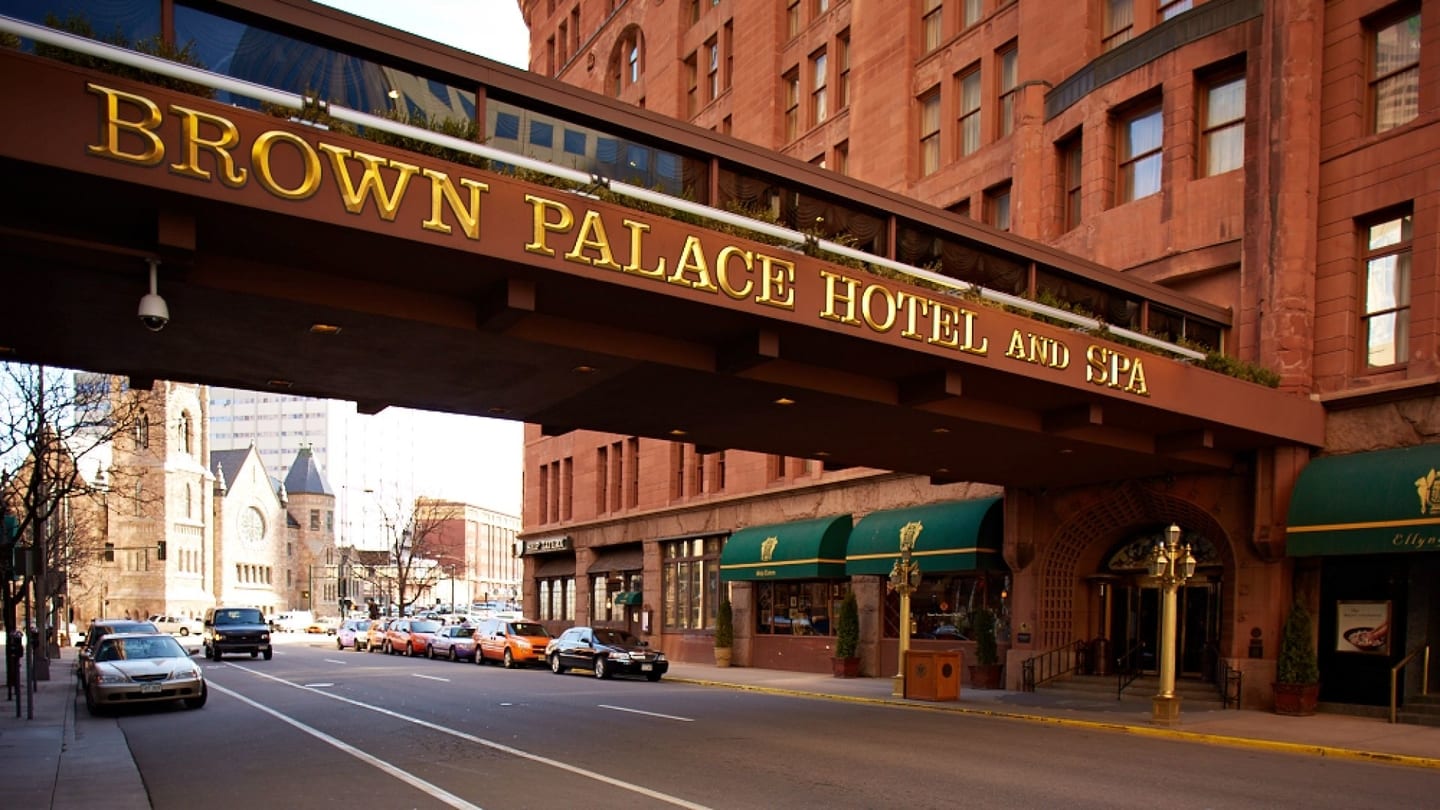 If you're in Denver and you want to experience the prestige of being in Colorado's capital, then it's safe to say that splurging in The Brown Palace could give you one of the most unforgettable nights of your life.
Part of the Marriott Autograph Collection, The Brown Palace is a hotel and spa with a deep century-rich history. Their 241 distinct guestrooms and suites feature boutique antiquities, lux comfort furniture pieces, as well as modern necessities like high-speed Internet.
If you're going to book here, make sure to make rounds to their impeccable restaurant and dining options. Just as they say, "No visit to Denver is complete without traditional Afternoon Tea at The Brown!"
Oxford Hotel – historic icon
If you're looking for accommodation that has a rich Colorado history, the Oxford Hotel is a great choice. Considered one of the top hotel icons in Denver, it's become a landmark that sets the city apart. The groundbreaking of the hotel began in 1891 and its doors are still open for new travelers like you.
They have standard rooms and suites (with a more luxurious adage) which feature customized, elegant rooms. Their 80 rooms have unique designs and characteristics that every visit will give you a unique experience.
Live like royalty during your stay and bask in the suites' luxury amenities like their hand-selected antiques, world-class artwork, Egyptian linens, and beauty products from Le Mistral.
The Crawford Hotel – destination hotel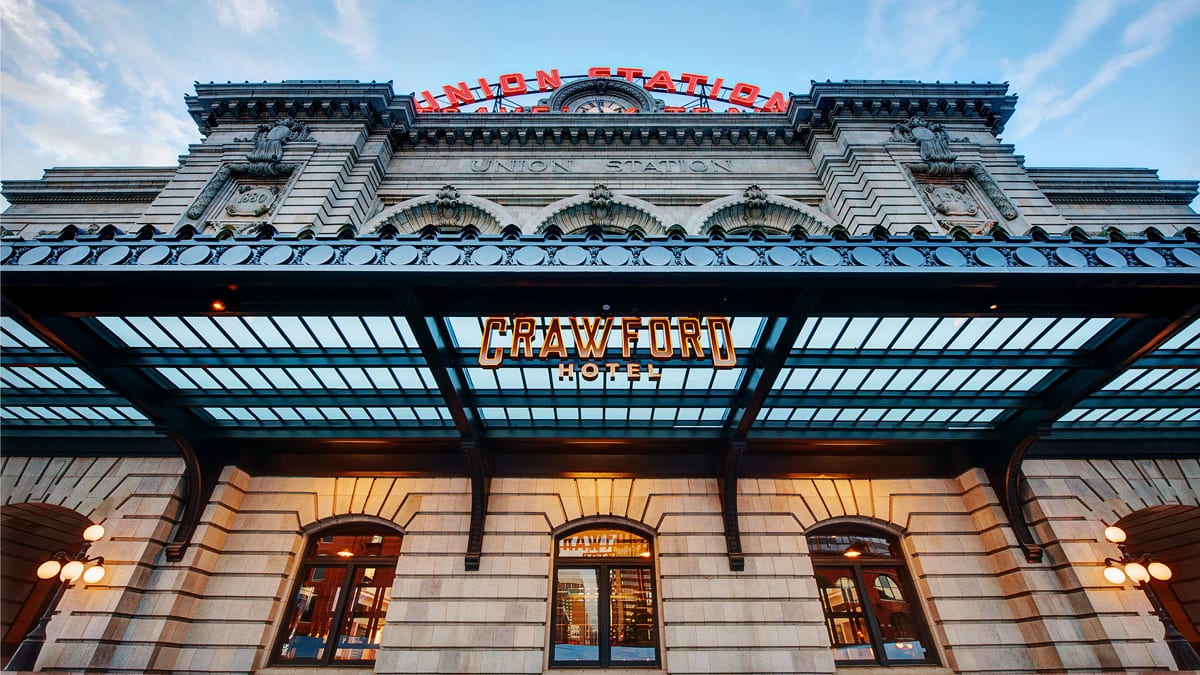 The Crawford Hotel is popular not only because they have amazing amenities and top-of-the-line bedrooms, but it's also because of its history. The hotel used to be the Denver Union Station, which used to be the central transport landmark in the city. Notable and historical figures have been welcomed in its halls and suites.
Now, you can enjoy these, too. The Crawford Hotel has luxuriously bright and clean guest rooms. The original architecture of the train depot has been artfully preserved, which resulted in one-of-a-kind room layouts. It's filled with Art Deco and touches of the classic Victorian design.
Four Seasons Denver – heart of the city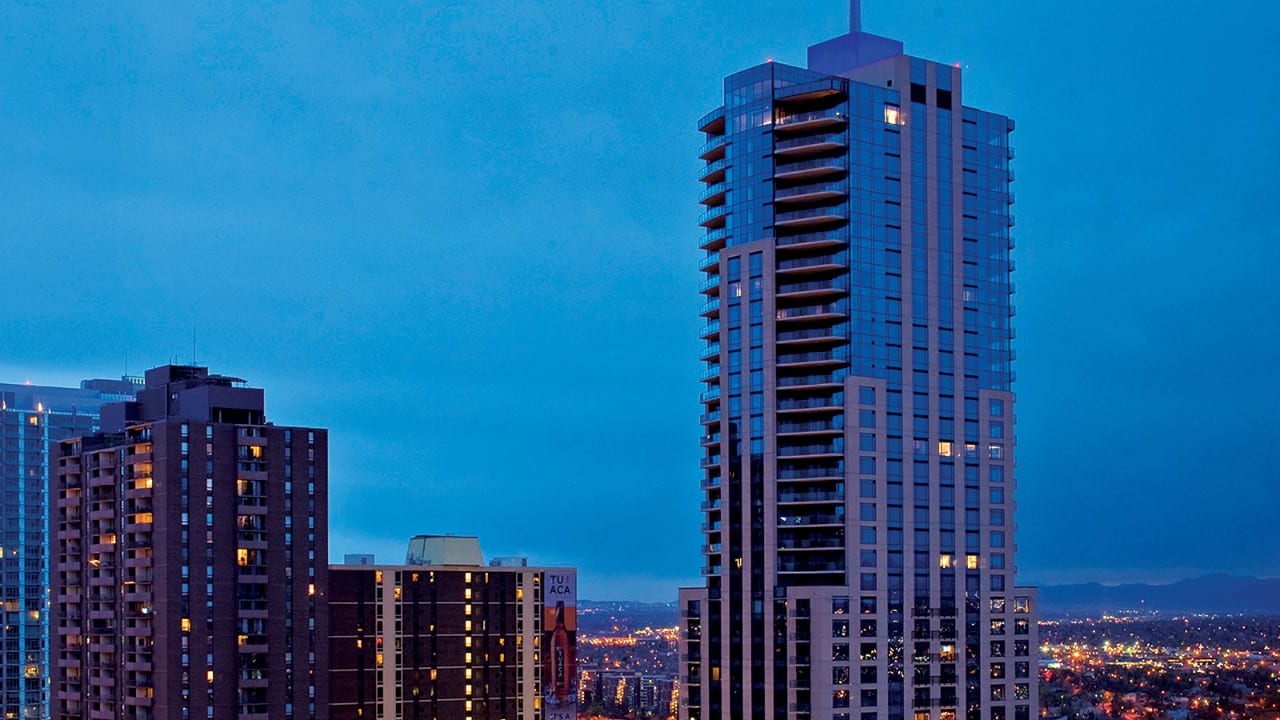 Denver has thrived into a modern city that highlights the invigorating growth of the region. Four Seasons Hotel represents that, in a way. Sitting one mile above sea level, the hotel's recreation and amenities complement this unique geographic trait.
From dining at the most glamorous culinary experiences to pampering delights at the Spa, your Four Seasons stay is a definite treat.
They also have different rooms that'll suit your space and bed requirements. Since they imbibe the local Colorado culture, Four Seasons Denver's interior has hints of the rugged, mountainous outdoors by using custom wood furnishings and local art.
The Art Hotel – modernist, progressive hotel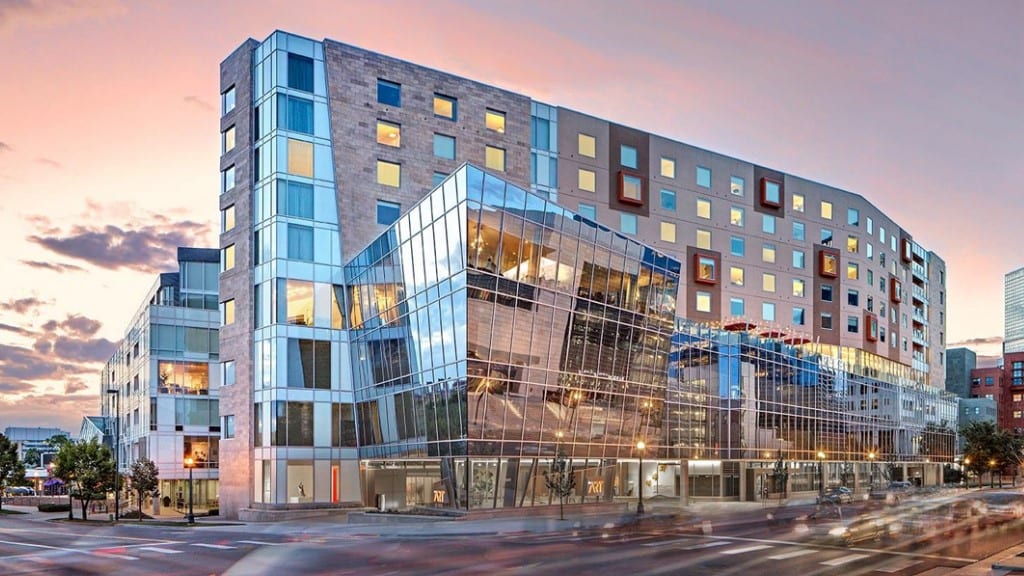 Check out the sophisticated urban lifestyle here at this Broadway hotel, which is within walking distance of downtown. The Art Hotel is one of the more modern icons in Denver.
It's known for creating "experiential stays." Focusing on Denver's diversity, The Art Hotel features a world-class museum, theatrical performances, and core attractions on site. Whether you want to be at the center of the thriving performance center in the city, or you want to have a luxurious staycation, The Art Hotel can certainly deliver one-of-a-kind experiences.
They have guestrooms and suites that feature minimalist furniture designs with pops of color. It's also one of the first properties that's a proud part of Denver's LGBTQ community.
Hotel Teatro – industrial design with lux amenities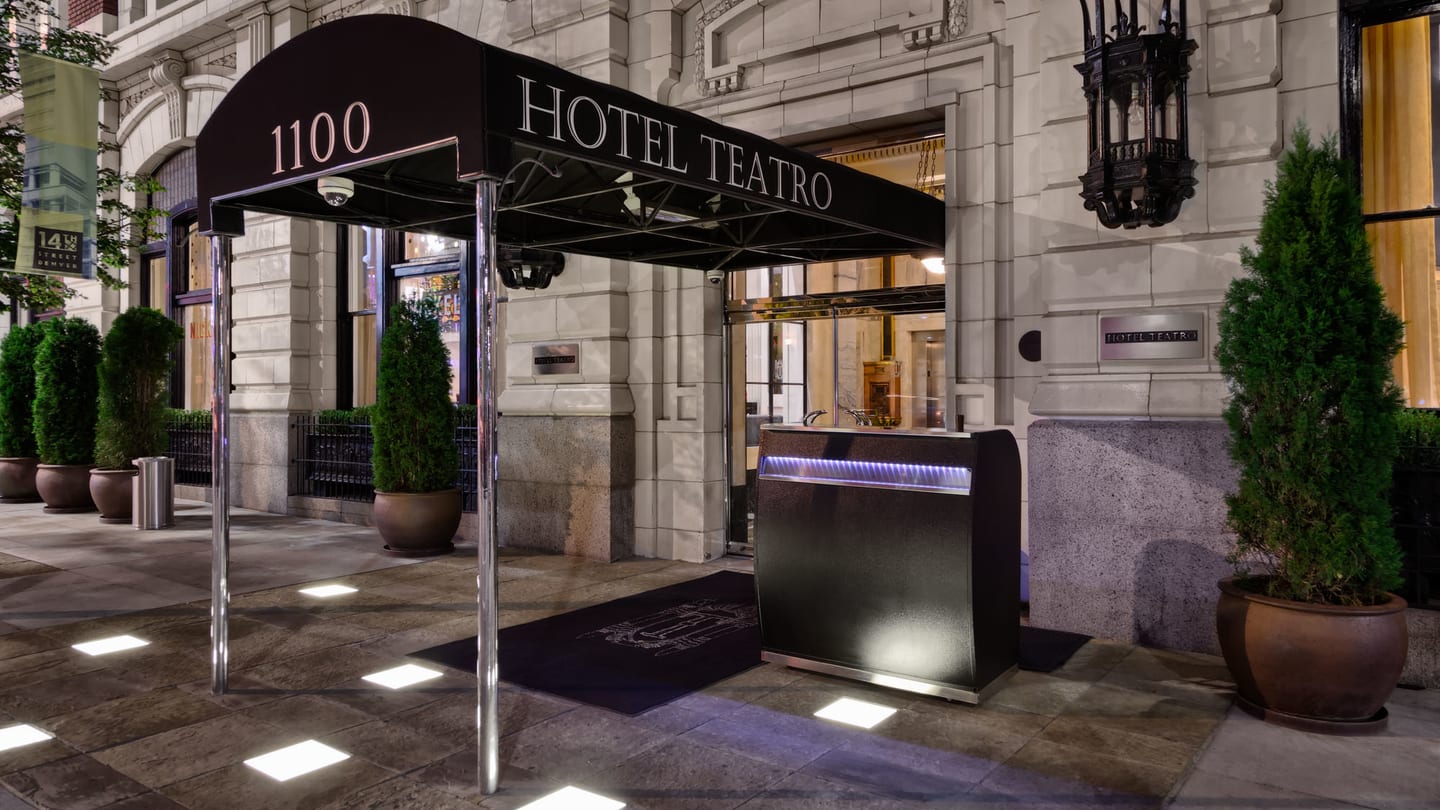 If you're looking for yet another futuristic Denver hotelier, Hotel Teatro is an outstanding choice. Recognizable because of its industrial lux brand, Hotel Teatro challenges the eye with bold wood, metal, and authentic leather combinations that really sets the place apart.
It's also a renovated historic landmark that used to be the Tramway Building, locally known as "LoDo." Now, it's a 110-room high-class accommodation.
Staying at Hotel Teatro, it's highly recommended to dine at The Nickel, an in-house restaurant that has been featured in local and international magazines. The Nickel features an all-day dining menu that is locally sourced from various Colorado-based farms.
Renaissance Denver Downtown – Victorian hotel with classic opulence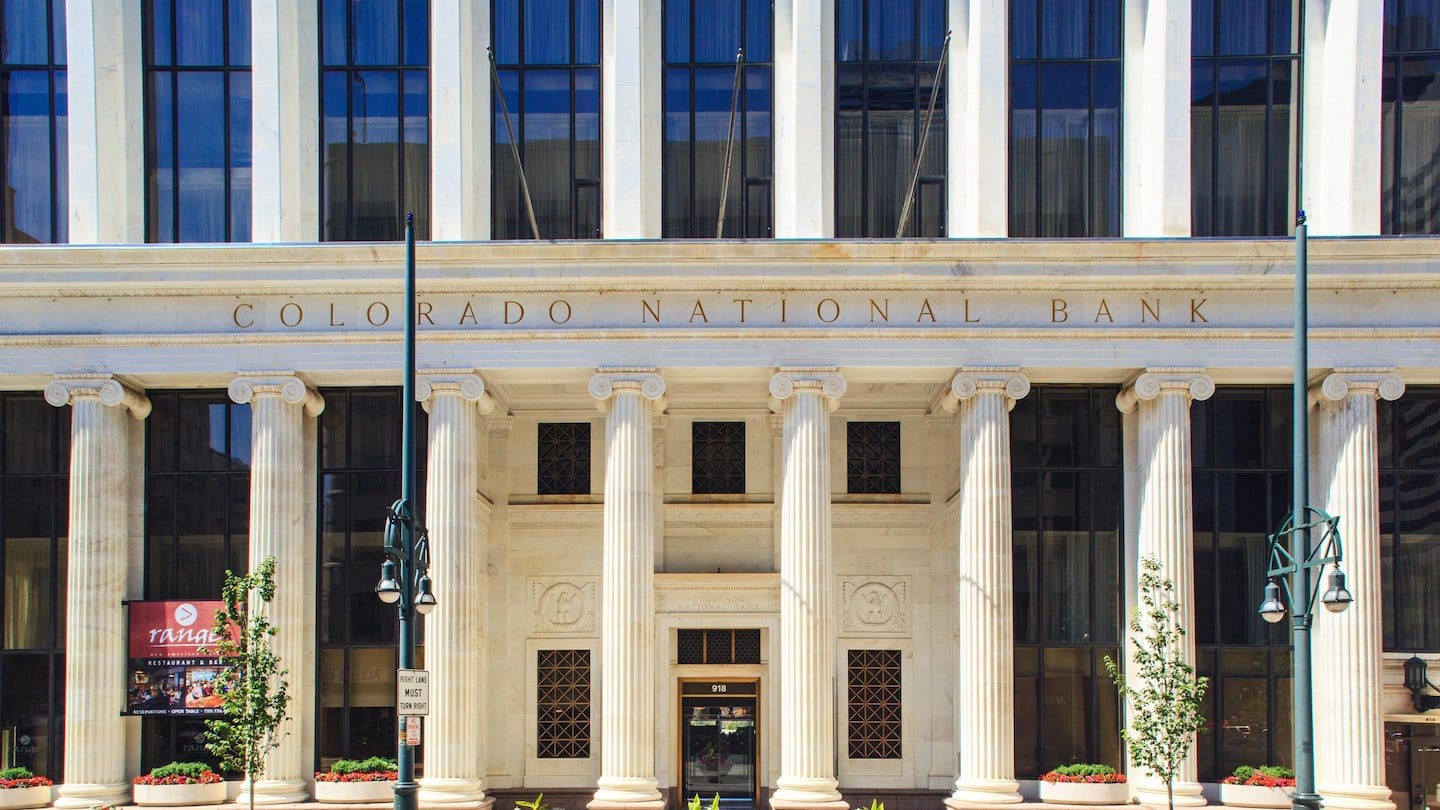 Renaissance Denver Downtown is an easily recognizable building. Located in the middle of the 16th Street Financial District, the hotel embodies the regality of Denver's luxury hub.
Because of its iconic interiors, the Renaissance is a favorite location for events like weddings, photoshoots, and conferences. They have 221 guestrooms and 7 one-bedroom suites.
Inside, you'll be amazed by the gorgeously preserved building amenities and art. Sixteen works from the famous Colorado Muralist Allen Tupper True are seen all across the lobby area.
General rooms have a max occupancy of four people and they feature a mini-refrigerator, hairdryer, marble bathroom, and robe. They also have free WiFi, but if you need a High-Speed Connection, you can upgrade for a fee.
The Ritz-Carlton – Colorado-inspired decor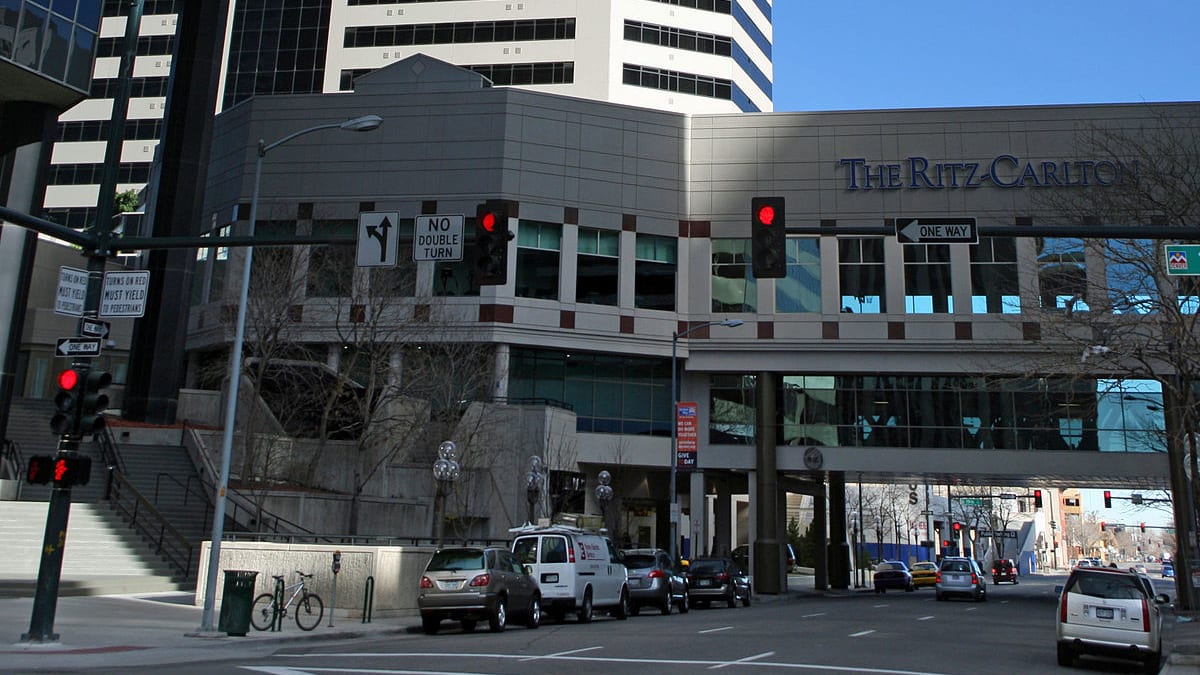 The Ritz-Carlton Denver stands out amongst the franchise's other locations because of its unique interpretation of the intersection of mountain culture and luxury.
Though The Ritz is a high-class accommodation, it stayed true to Denver's history and connectedness to nature. The rooms and suites have amazing views of the city's skyline as well as The Rockies.
While staying at The Ritz, enjoy ELWAY's Downtown, an upscale steakhouse, or treat yourself to a world-class luxury spa. The accommodations are residential-type suites, so they're relatively more spacious than other standard guestrooms, also noted as one of the biggest in the city.
If you want to up the ante to the ultimate VIP experience, you can also explore the Club Level, a Ritz-Carlton membership that focuses on exclusivity, comfort, and truly personalized service.
Courtyard Denver Cherry Creek Hotel – university vibe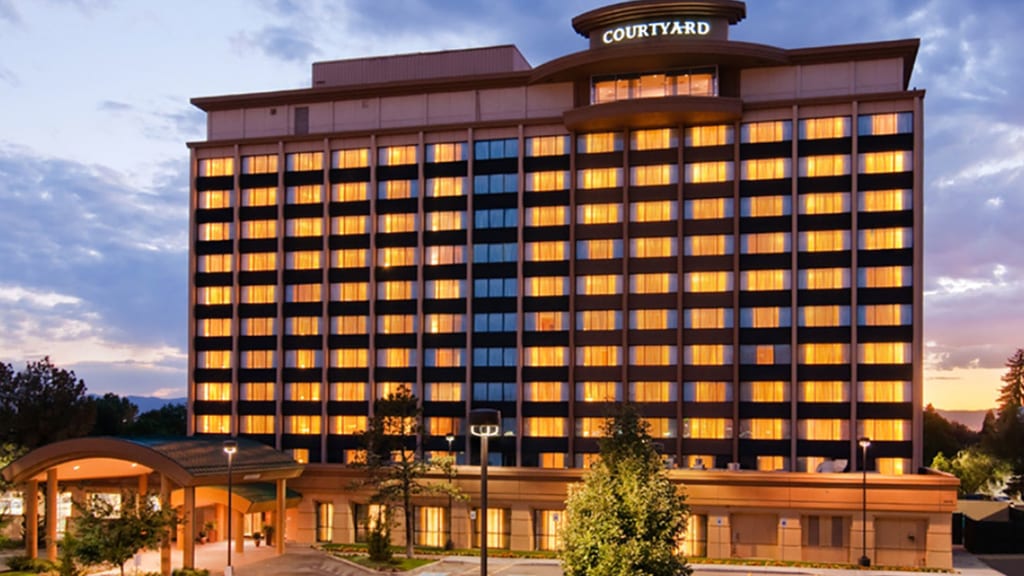 The Courtyard Cherry Creek has a different vibe than the previous deluxe options above. This full-service hotel is an all-around type of accommodation but is best known for those traveling to visit the University of Denver.
They have 240 rooms with refrigerators and Smart TV. If you're staying in during the day, you can relax in their heated indoor pool or whirlpool. They also have a state-of-the-art fitness facility.
The Courtyard Cherry Creek is also perfect if you're in town for business. They have multiple configurations for meeting spaces (from two-person lounges to 500-person conference halls).
Courtyard Downtown – SoHo apartment-type accommodation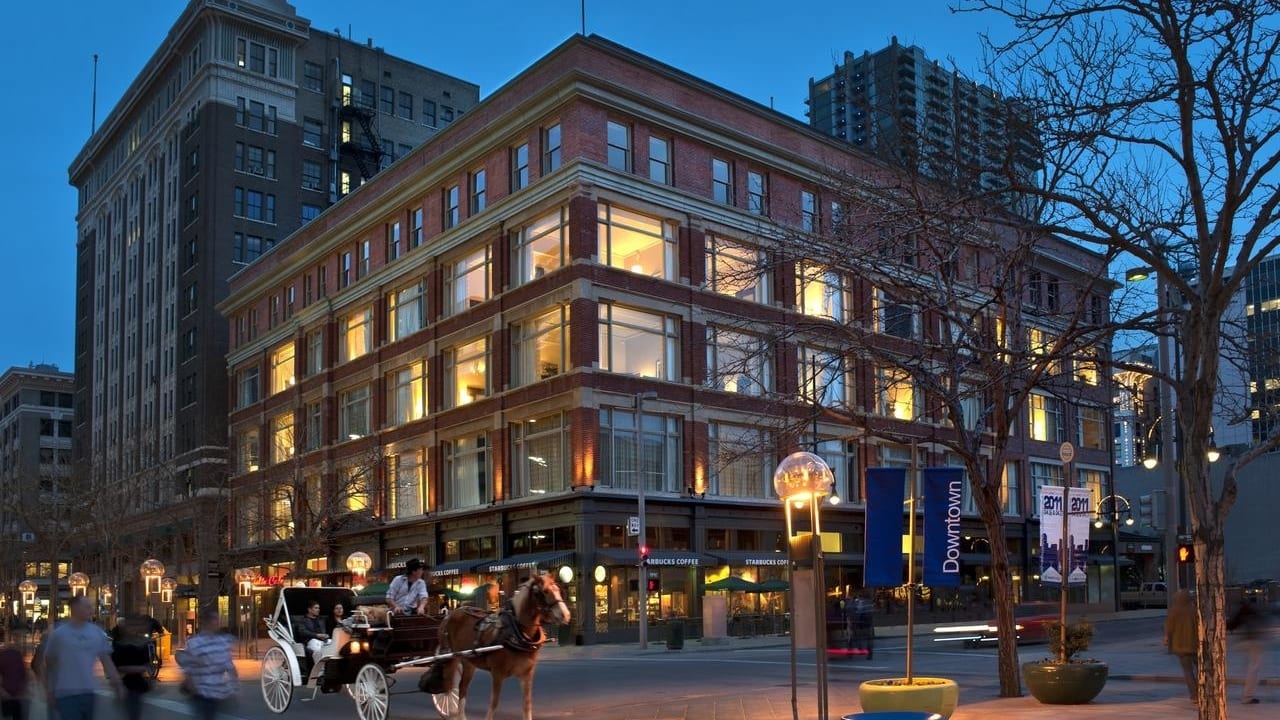 If you're looking for a more hip accommodation that's packed with reliable amenities and great service, Courtyard Downtown is a good choice. Located at the famous 16th Street Mall, it's close to major conventions, baseball games, and other events held at the Coors Field.
With just four levels, the property impresses with bold designs from the welcome pedestals at the lounge area, to the enormous lobby atrium.
The rooms are smaller compared to other locations, but they're notably neat and functional. There's still a little touch of those traditional Victorian prints and patterns on the beddings and the carpets, but modern simplicity is also expressed in the true-tone wooden pieces of furniture.
If you're looking for comfort with a little bit of grandeur, Courtyard Downtown Denver is the place to go.
Magnolia Hotel – hospitality that feels like home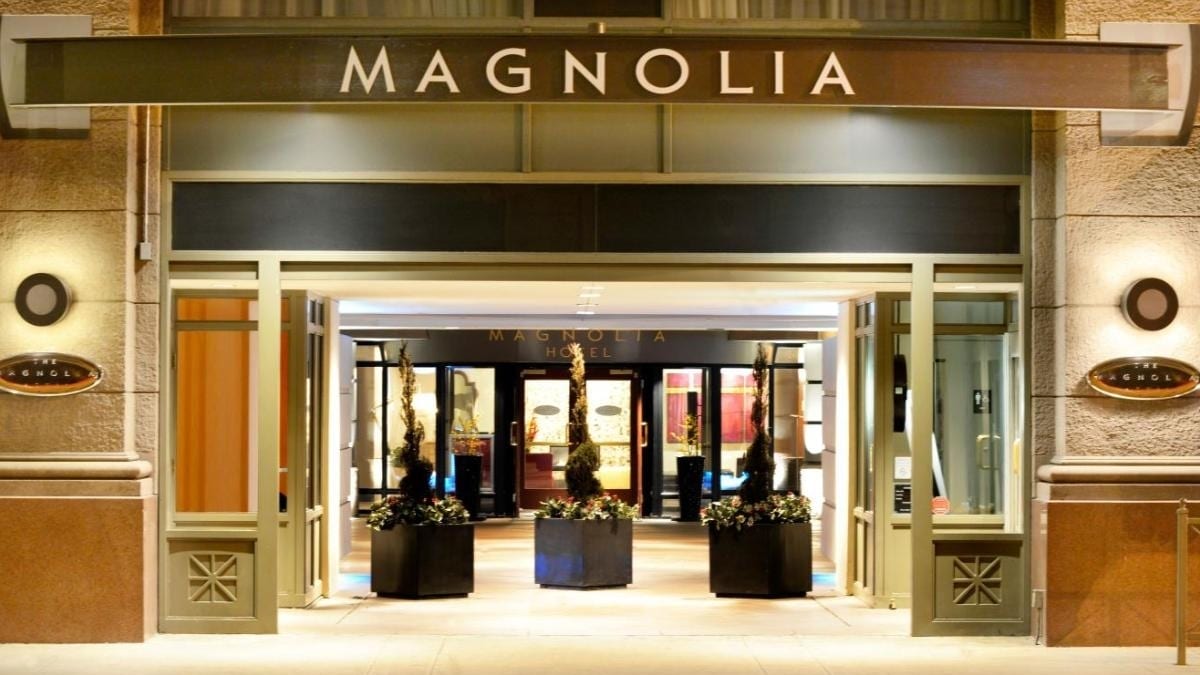 Magnolia Denver is part of the Magnolia franchise all over the U.S. This particular location was restored to create an authentic reflection of the 1910 original building on 17th Street. Known as the "wall street of the west," the property gives an ode to the financial businesses that passed through the city over the decades.
They maintained the original architecture and masonry structure, as well as the exterior clock. Inside, there's definitely a feel of deluxe comfort, but the property is known better for its outstanding customer service.
Magnolia Hotel Denver has 297 guestrooms with modern amenities like HDTV and private bathrooms. If you're looking for a reliable, accessible property, this 4-star hotel will not disappoint.
Hotel Clio, a Luxury Collection Hotel – approachable luxury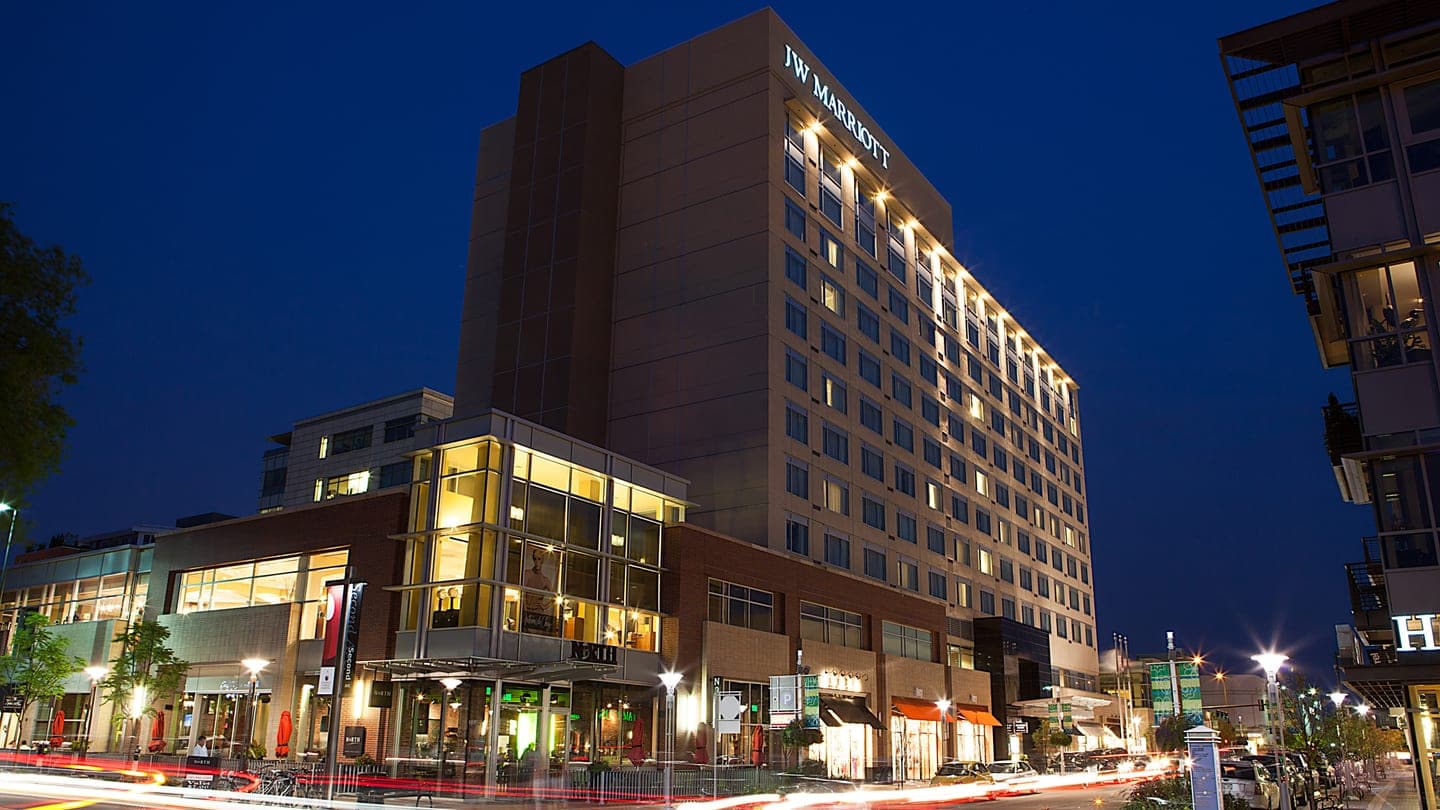 Denver is filled with icons and world-class (4-star and 5-star) hotels, but that doesn't mean you have to choose something that's not in your comfort zone. Hotel Clio is all about making guests feel comfortable while providing high-quality suites and amenities.
The newly redesigned property is a destination-worthy accommodation that highlights bright and inviting spaces (from the suites to the lobby and business meeting spaces). Even though the hotel is smaller than the larger brands in the metro, the rooms are generously large.
Their smallest suite, the two Queen-bedroom is 403 sqft/36sqm. They have city views, but there are also unobstructed mountain views. If you prefer the latter, make sure to book the Concierge Mountain View, located on the upper floors.
Kimpton Hotel Monaco – effortless elegance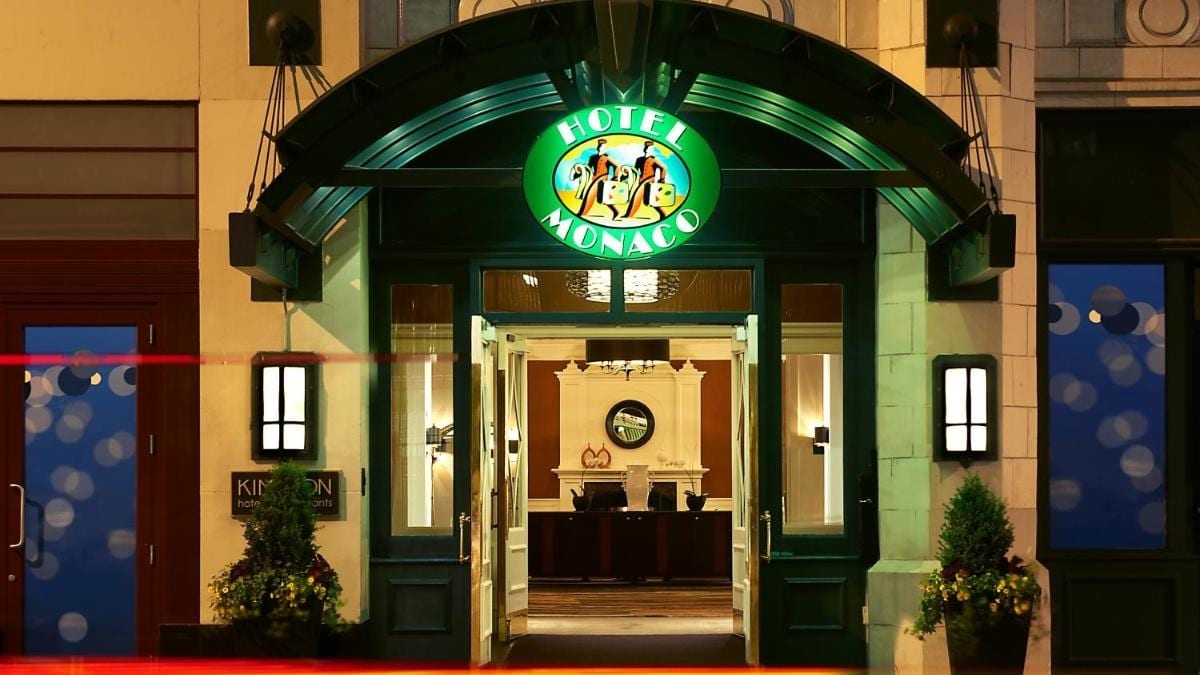 Noted to be in the consistent Top 10 Hotels in Denver, by US News, Kimpton Hotel Monaco is a sure bet. Whether you're traveling for business or pleasure, the cozy downtown accommodation is a dream vacation.
The Kimpton Hotel Monaco has this playfully sophisticated look that highlights comfort types of furniture. Their newly renovated guest rooms are popular for smaller groups. With bright high windows and tall ceilings, the guestrooms evoke an elevated artsy vibe.
On the other hand, if you want to splurge a little bit more, you can book their spacious and stylish Specialty Suites. These suites have more than 470 sq ft., a king bed, separate areas for the living room, and a large work desk. The largest Specialty Suite has 850 sq ft.
Halcyon Hotel Cherry Creek – old hollywood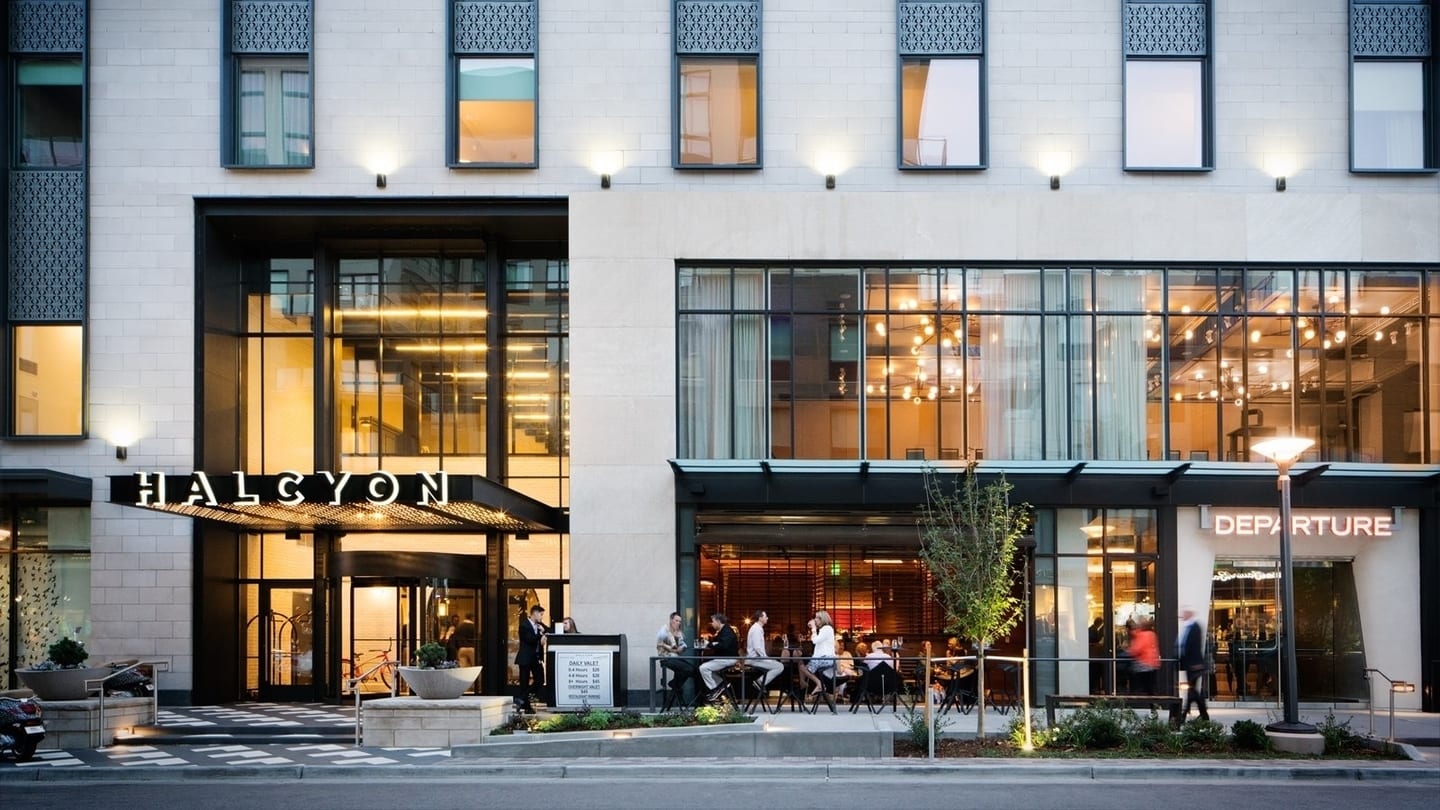 If you're looking for a place in the middle of the shopping district, Halcyon Hotel Cherry Creek is a good choice.
This classically designed hotel is a true embodiment of Old Hollywood packed with modern amenities like high-speed Internet and personalized concierge services. The entire property can be considered boutique compared to the larger hotels in town, but their niche amenities are what make them stand out.
They have a Gear Garage, a rental amenity to complement your outdoor adventures. Other rare treats include their luxury vehicle transport so you'll feel like a VIP wherever you go, a 24-hour fitness center, handmade coffee, and a selection of house wines every evening at the Kitchen Counter. You can even get a personal styling consultation at their very own A Line Boutique!
Westin Denver International Airport – airport hotel, reimagined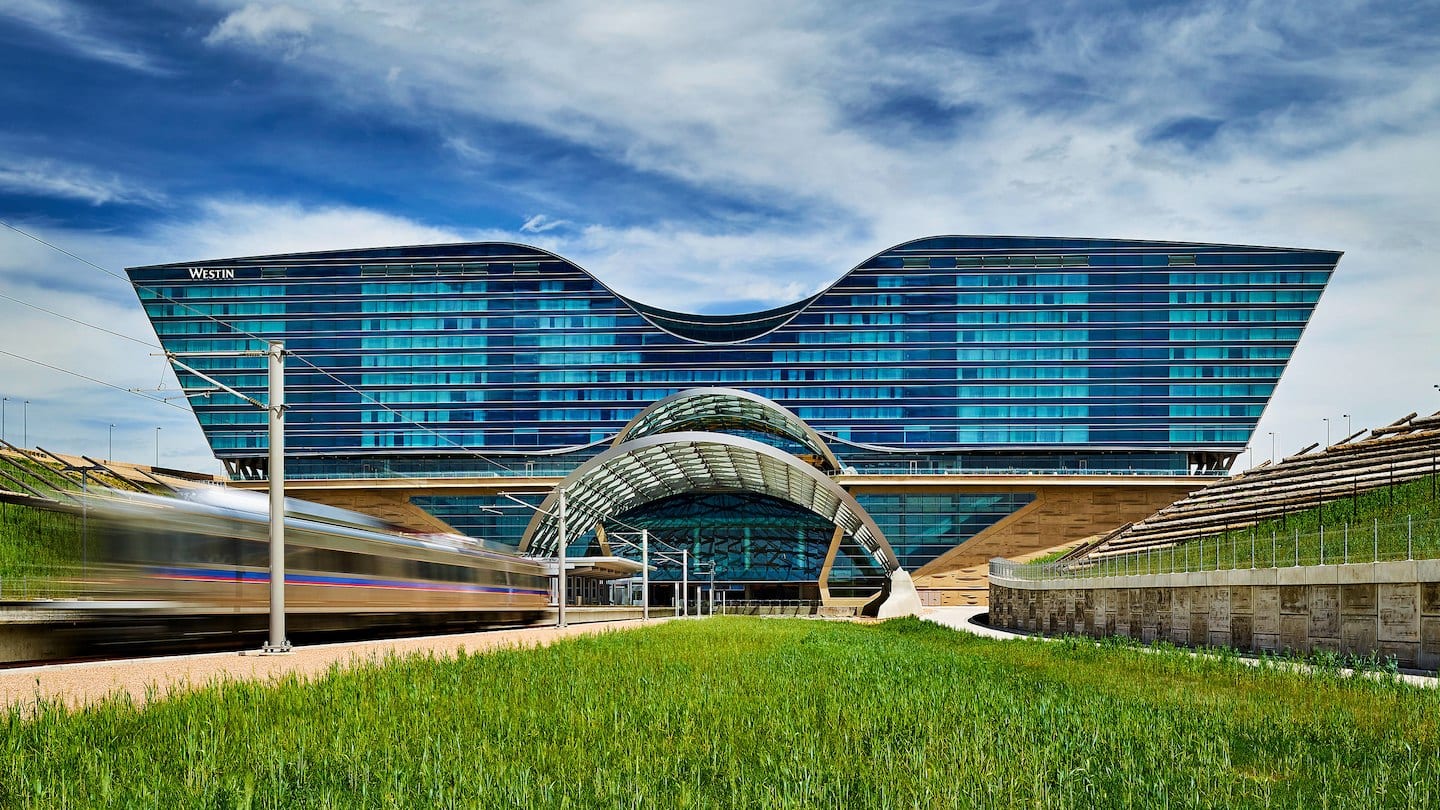 The Westin Denver Airport is in a key location on the front range urban corridor, and the hotel is nothing less than perfection. As the only hotel connected to the Denver International Airport's Jeppesen Terminal, this award-winning property welcomes thousands of tourists and locals every year.
Its unique plane-like glass design accentuates the views from the inside. Wake up to the wide blue views of the skyline and get that continued blue hue throughout the hotel. The suites have floor-to-ceiling heights so you'll be able to access priceless views of the airport as well as the Rockies.
If you're staying here, check out their classic Grill & Vine and other signature cocktails at the Sky Lounge. The Westin Denver International Hotel has 484 guest rooms and 35 suites to choose from.
While this is the closest one to D.I.A., there are some other hotels near Denver Airport to consider for cheaper costs.
The Westin Downtown – wellness center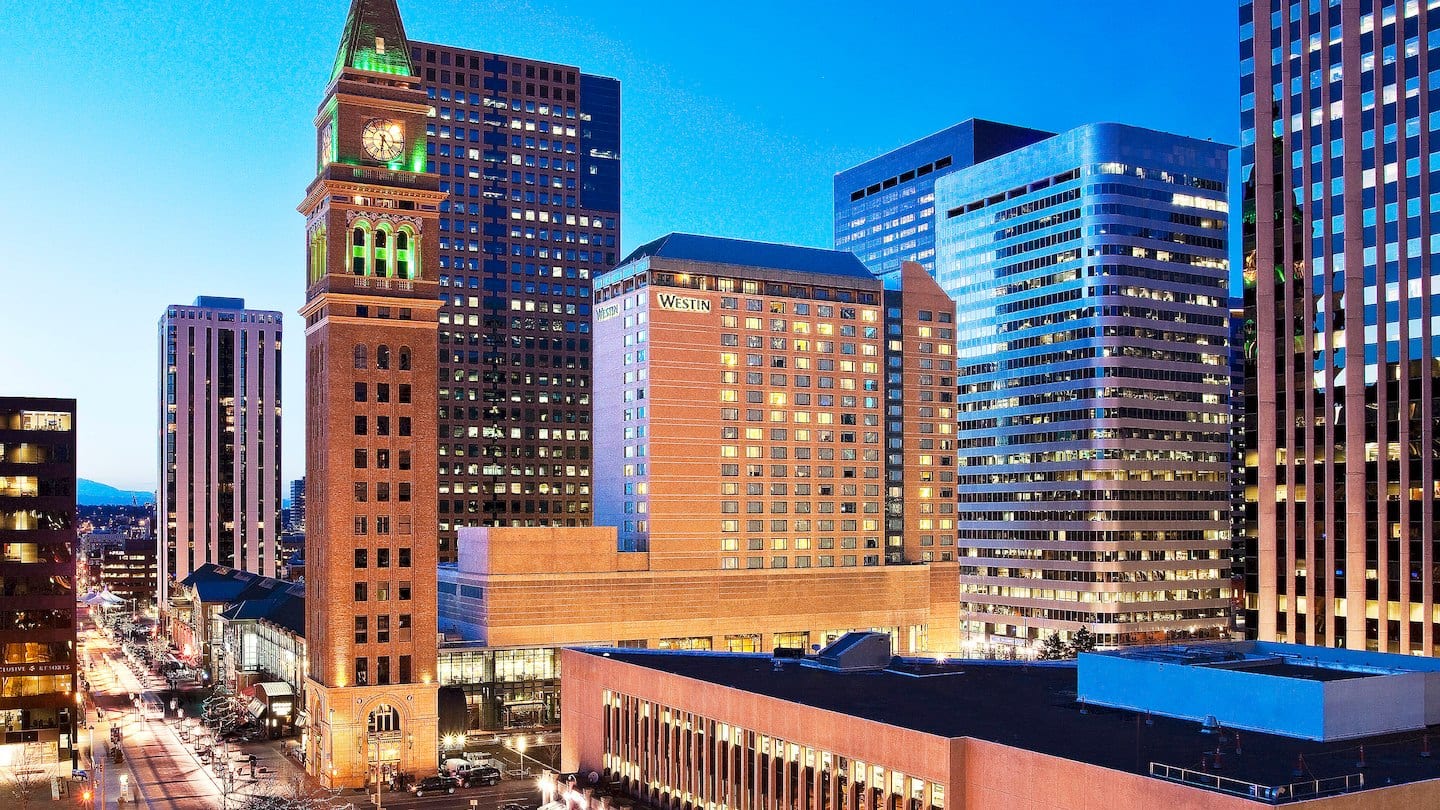 There are different types of top hotels in Denver, but if you're particularly looking for a zen-focused vacation, then, The Westin Downtown is the one for you.
This Marriott property focuses on "wellness and healing." As a dynamic property that features local Denver pop culture in the designs, the rooms and suites have interesting details and state-of-the-art technology. You'll also be able to have access to amazing views of the Rocky Mountains from the suites.
In the morning, get a refreshing breakfast from the Augusta Restaurant's buffet. You can also check out the WestinWORKOUT® Fitness Studio or dip at their outdoor rooftop pool.
Grand Hyatt – center for business travel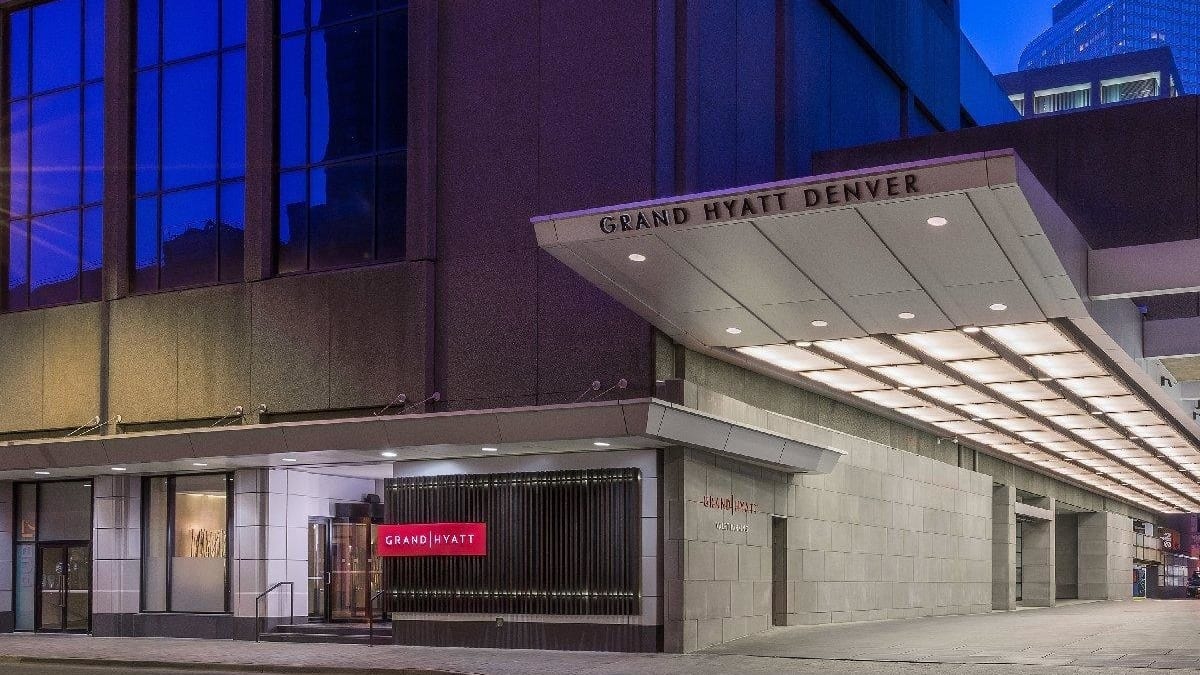 Grand Hyatt is pretty well-known when it comes to providing top-notch service to business travelers. Though it also welcomes leisure guests, the property is more known for business travelers.
The guest rooms are equipped with high-tech features. Stay in one of their 516 rooms (27 suites) for a relaxing retreat. They have fully-equipped meeting rooms and a business center. If you'll need more space, you can book their executive suites that have an amazing living space layout and separate work areas so you can get on top of your work during your stay.
Once you're done, you can enjoy their hosted hors d'oeuvres in the evening or take a bath at their indoor swimming pool.
Sheraton Downtown Denver Hotel – classic hotel in heart of city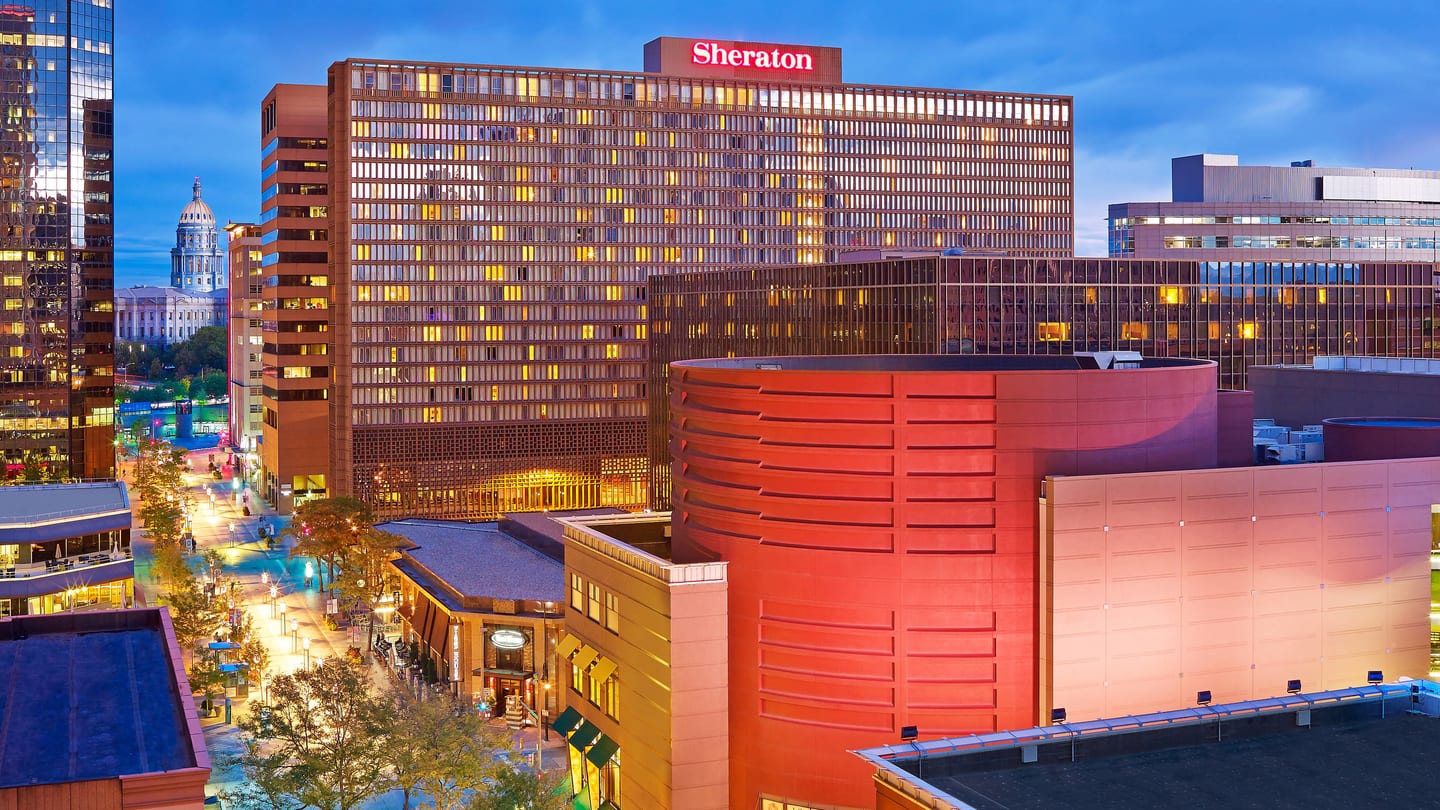 Located at the mile-long pedestrian promenade, Sheraton Downtown Denver is the prime location for leisurely vacationers. If you're in the city to experience art performances, museums, and shopping, this is the best place to be.
The upscale rooms and suites at the Sheraton Downtown Denver suit solo backpackers and family/group guests. If you're looking for a large group, they'd be able to give you a discount and an ideal room location so everyone in your party can be close by.
The intuitively designed accommodation features the Denver high life as well as fantastic views of the natural wonders in Colorado. If you want to be minutes away from the city experience so you can relax like you're at home, Sheraton Downtown Denver Hotel is a definite top choice.
Le Méridien Denver Downtown – efficient hospitality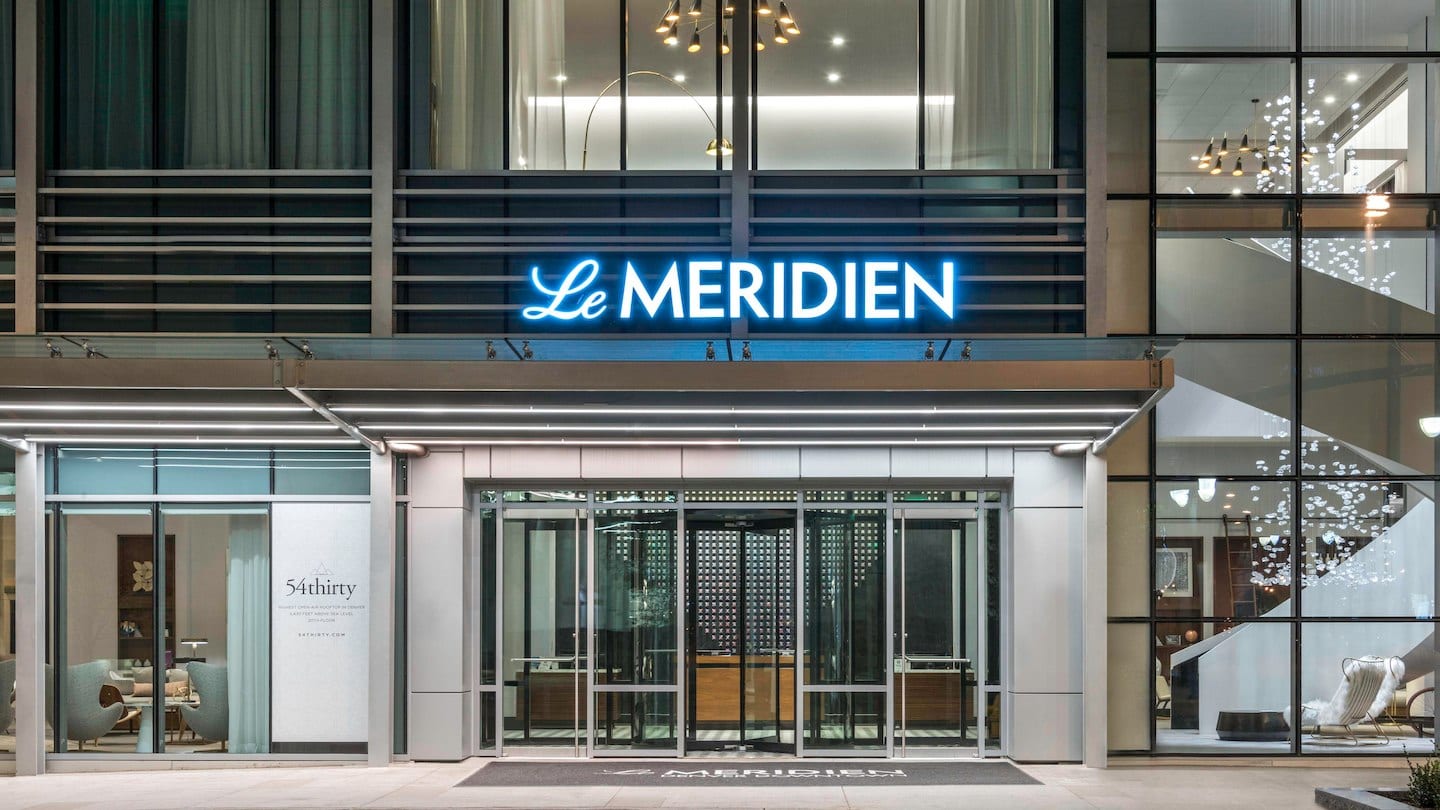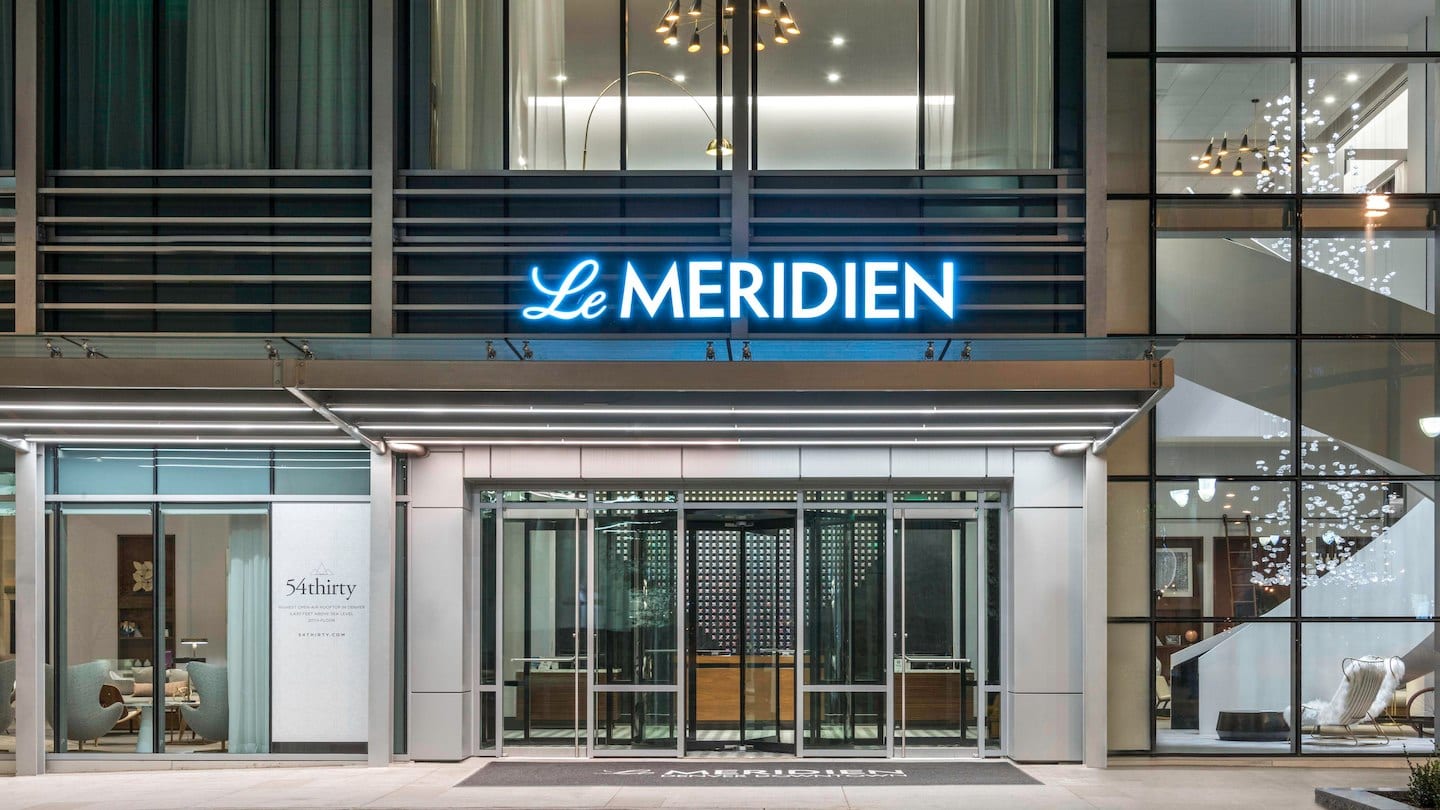 Le Méridien Denver Downtown is a Marriott hotel that's conveniently located to be accessible to any part of the city. Most of the past visitors who checked in at the hotel attended events at Red Rocks or visited the nearby Rockies.
Le Méridien is smaller compared to the larger properties in this list; the rooms are relatively smaller too. However, their slick, sophisticated interiors won't make you feel sucked in since they create this illusion of more space. The design is minimalistic curvatures that allow the rooms and spaces to look and feel more spacious.
If you're looking for cleanliness, accessibility, and even an espresso machine in your very own room, then Le Méridien is a perfect choice.
Thanks for checking out our list of the best hotels in Denver. Wherever you stay in the Mile High City, just be sure to spend ample time soaking in the sights!