With its prime location on the northern front range, Westminster attracts a lot of tourists and residents alike. There are a lot of top hotels to serve this commuter and visitor population.
Be at the center of culture and arts as you explore the vibrant city of Westminster. The town lies at the intersection of US 36 to Boulder and I-25 to Denver. It offers endless things to do, including Golden and the mountains, as well as packed with modern shopping, dining, and lodging. There are also ample open space parks and beautiful landscapes to soak up from your hotel.
Probably Westminster's Top Hotel Accommodations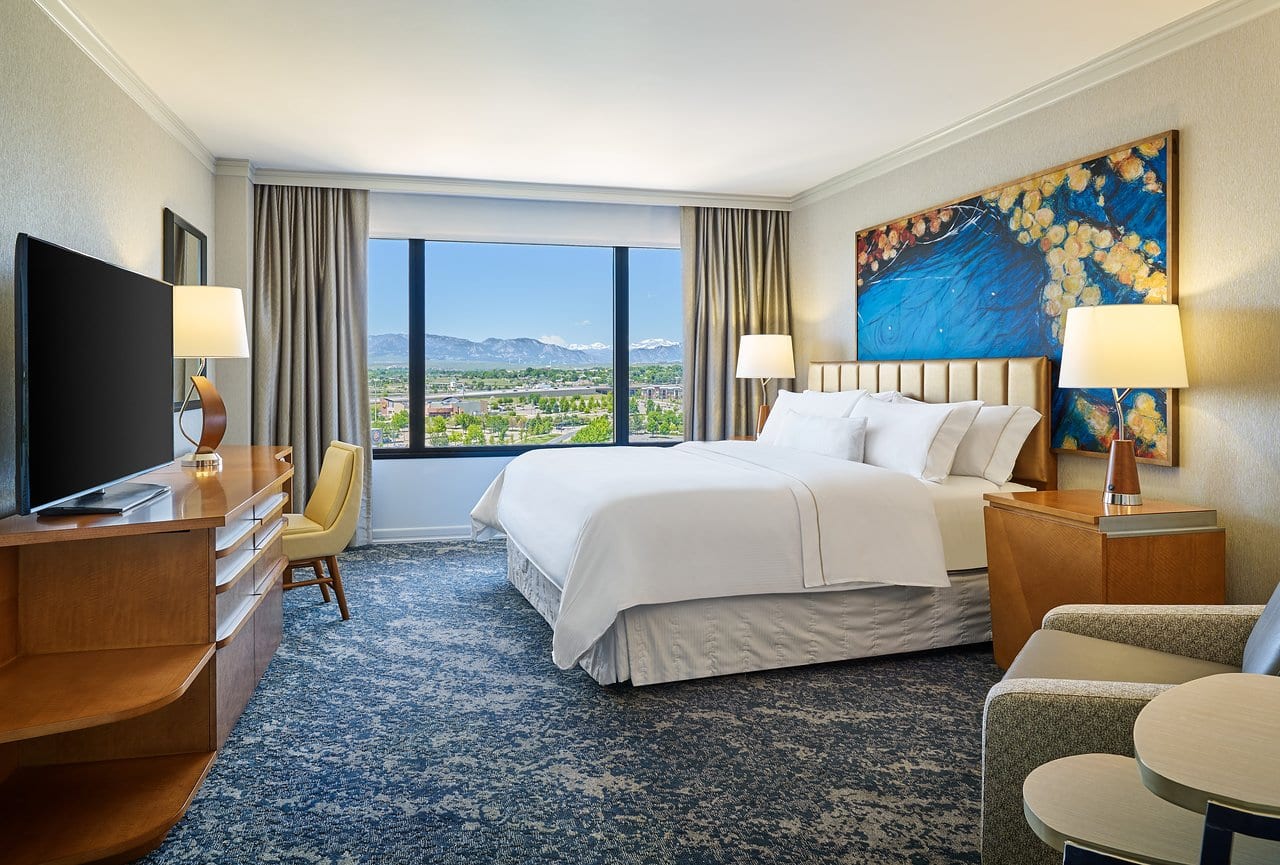 If you're looking for a great holiday base between Denver and Boulder, Westminster is a terrific choice. The town is a subtle mix of historical artifacts and modern architecture that makes the city truly unique.
It has hotels to suit a range of budgets. Whatever you need is probably close by. Year-round you can take the family ice skating at the Ice Centre. Located at the Promenade, it's considered the center of town or downtown if you will, with numerous shops, restaurants, bars, and even a movie theater.
For recreation, you can visit the Butterfly Pavilion and Insect Center, which houses more than 5,000 animals and 1,600 butterflies in its indoor tropical rainforest. If you're up for outdoor activities, check out Standley Lake Regional Park where you can find the largest body of water in the entire city. Enjoy various activities at Standley Lake like wildlife photography, hiking, camping, fishing, and boating.
This section contains referral links. If you click through and take action, we may receive a commission, at no additional cost to you. 
Here are our choices for the top hotels in Westminster, CO, in no particular order:
The Westin Westminster – four-star hotel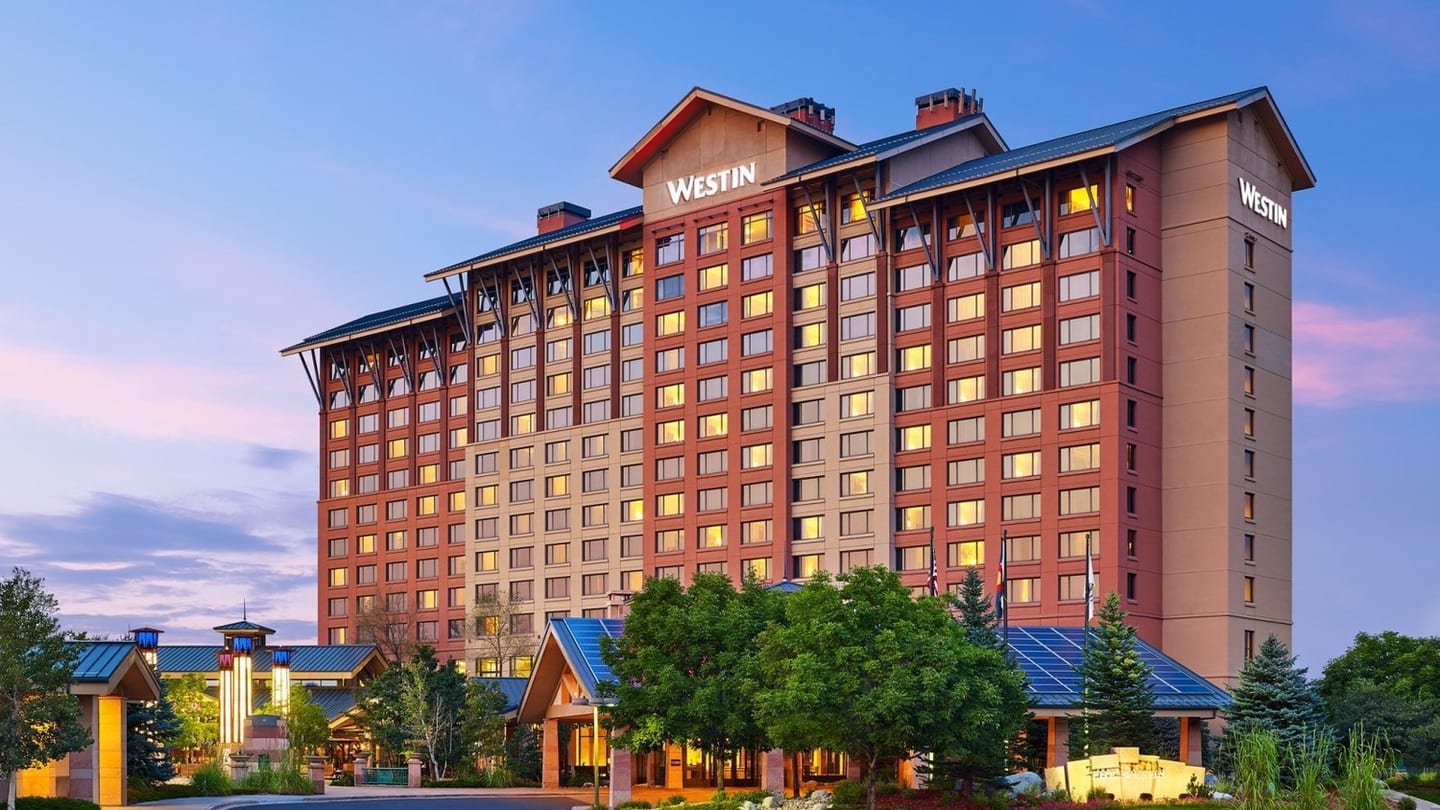 The first on the list is an easy pick. If you want to get the best kind of accommodation, with classy interiors and outstanding customer service, the Westin Westminster is a perfect go-to.
Traveling can be a challenge especially if you're visiting a new place. The Westin Westminster is perfectly situated near the main attractions in town (like the Butterfly Pavilion which is just about six minutes away from the hotel).
At the same time, you get that seclusion from the main downtown. You can also request to book a higher floor to get that one-of-a-kind Rocky Mountain view. The Westin Westminster has various guest room options, from the Traditional 1 King Bed, to their 1 Bedroom Executive Suite.
For business travelers and families, it's recommended to book either the Studio Suite or the Executive Suite. Both of these rooms have more space and a living area. You get a private bathroom plus a dining area, all facing the wondrous views of the Rocky Mountains and the Westminster suburbia.
SpringHill Suites by Marriott Westminster – modern comfort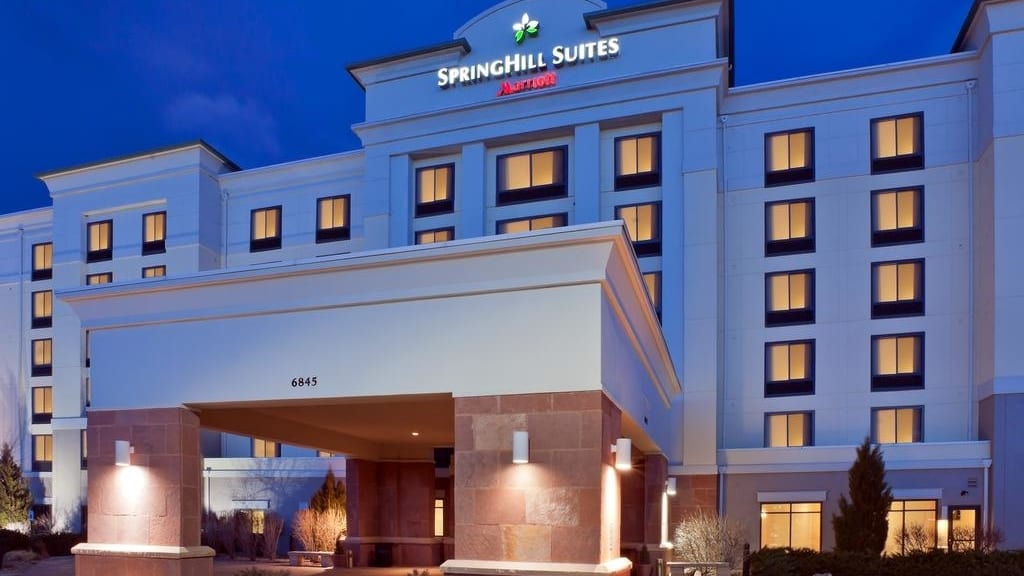 The next on the list is SpringHill Suites by Marriott Denver North/Westminster. This hotel has a mix-use style that supports business and leisure travelers. They have complete amenities including a 24-hour fitness center, business center, and meeting rooms.
This is an ideal location if you want to feel at home while traveling around Westminster. The hotel is known for its aptly spaced suites and guest rooms. They have a King Suite with a mountain view and many other types of room configurations.
In their suites, they'd usually have a separate sitting area, a working desk, a kitchenette, and a private bath. The bedroom has a wall separation which gives the space that transitions from one area to another.
Booking at SpringHill Suites by Marriott Denver North/Westminster also means amazing breakfasts. Whether you're a morning person or not, their complimentary breakfast buffet will blow your mind. You can build your own bowl with their "Eggs Your Way" menu, customize your morning oatmeal, or create a yogurt concoction!
Drury Inn & Suites Denver Westminster – quality and comfort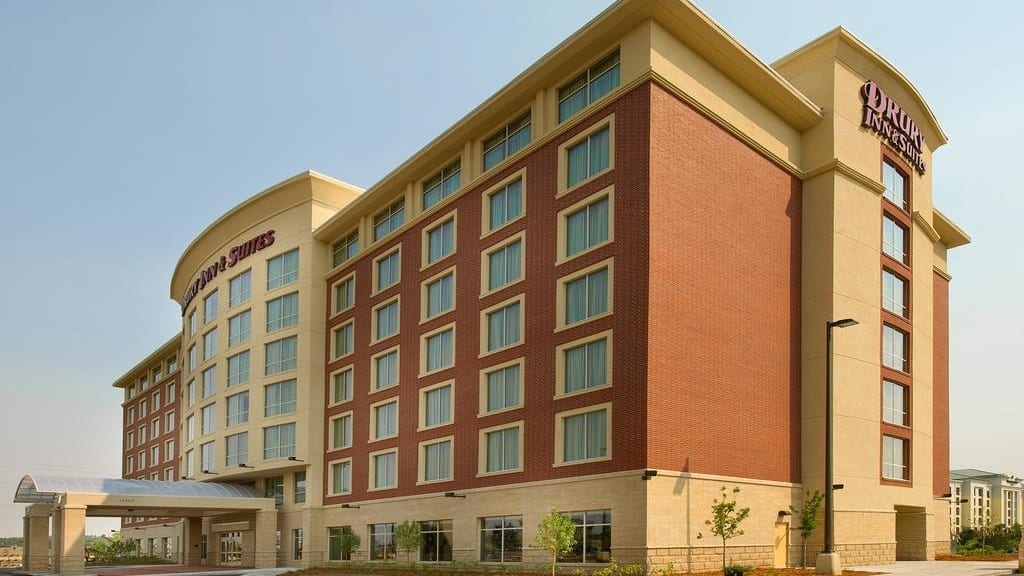 If you're looking for a hotel that has a traditional American aesthetic, but with modern amenities, then Drury Inn & Suites is the perfect choice for you.
Drury Hotel Westminster's guest rooms and suites are packed with highly comfortable beds, traditional wooden furniture, and other amenities like a TV, microwave, refrigerator, iron, hairdryer, and coffee maker.
If you're looking for more space, you can book the Deluxe Two-Room Suite which features a quiet bedroom with a separate door for the living area and the bedroom. The sofa has a sleeper couch if you're looking for more people. The Suite has wifi, TV, microwave, refrigerator, and other toiletries.
They also have 24-hour fitness and business centers, late check-in, free soda and popcorn, free breakfast, an indoor and outdoor pool, a whirlpool, a guest pantry, a laundry area, and same-day dry cleaning service. Whether you're here for an extended stay, for business travel, or for casual fun, the Drury hotel is one of the most well-rounded accommodations you can find in town.
Quality Inn & Suites Westminster – cozy accommodation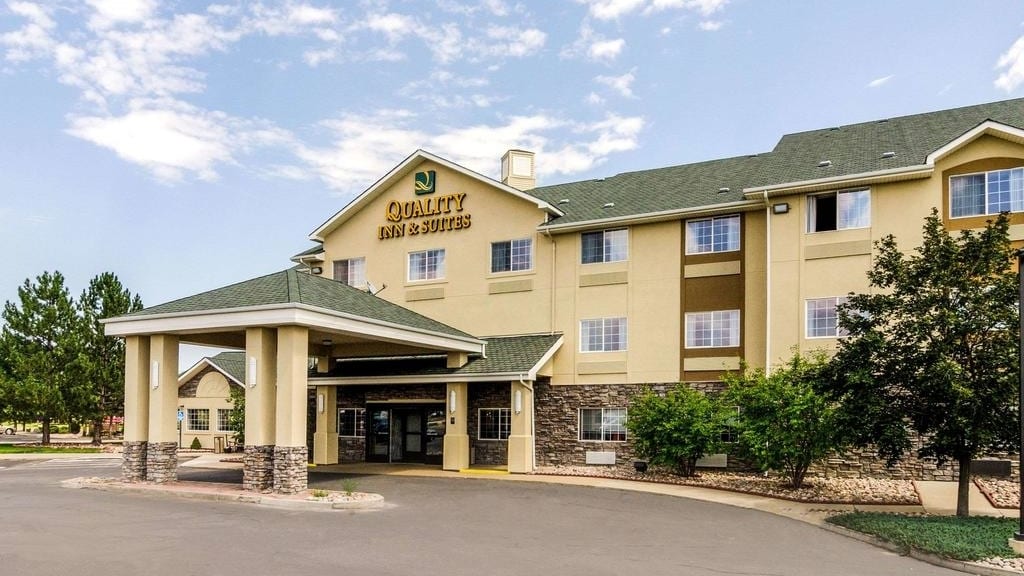 Quality Inn & Suites is one of the top accommodations in town for the past decade. They have a free continental breakfast, wifi, a fitness center, a business center, and an indoor heated pool. At the same time, it's close to the main attractions in the city but secluded enough that you don't get that city noise at night.
Walk around the property in the morning or do a hike in the nearby trails. Quality Inn & Suites gives you that refreshing peace and quiet in the midst of the noisy Denver Metropolitan Area.
Fairfield Inn & Suites by Marriott Westminster – affordable luxury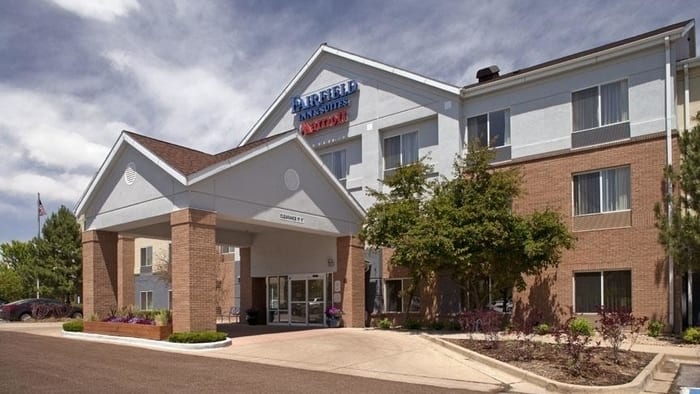 Fairfield Inn & Suites is one of the Marriott brands in town. It's one of the few AAA-certified hotels in Westminster. It's also ideal if you want to explore tourist spots closer to Thornton.
The hotel has spacious rooms with beautiful furnishings and ergonomic work desks, flat-screen TVs, and a separate sitting area (for the King Suite). If you need to go outside of your room, you can check out the beautiful pantry or soak in their pools. The hotel also has a spa service to make your stay more enjoyable.
Doubletree by Hilton Hotel Denver-Westminster – Art Basel-inspired hotel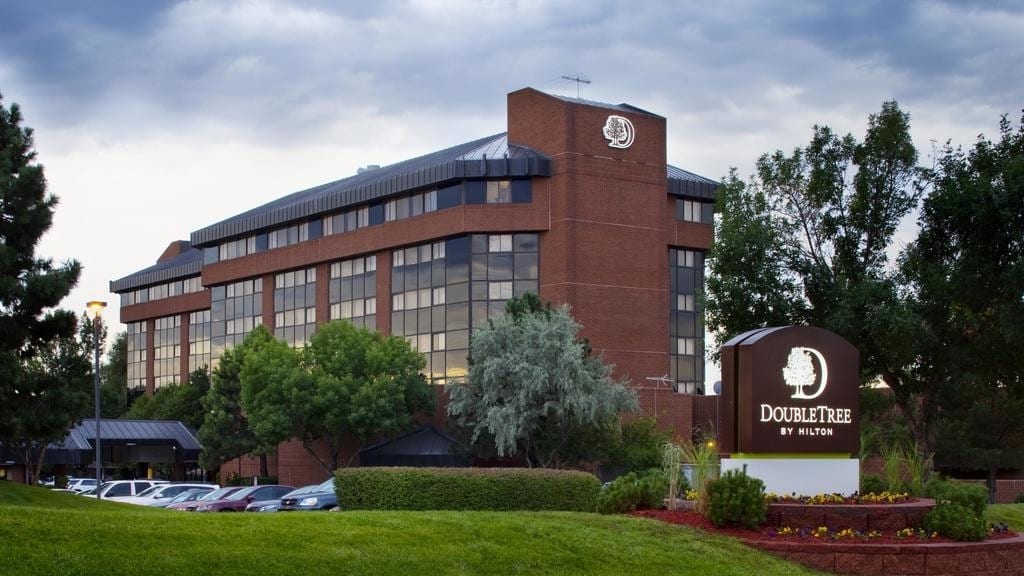 DoubleTree by Hilton Hotel is one of the more modern accommodations in the city. The hotel has beautiful touches of translucent and minimalistic lighting, partnered with silver and grey designs. Throughout the property, you'd also see some hues of ocean blue which makes the entire aesthetic pleasing to the eye.
The common areas like the lounges and the bar are more spacious than the older hotels in town. There's more space for socializing and relaxation. At the same time, the ceiling height of the property (per level) is higher than average so every space looks more spacious and airy.
Each room has a TV, ergonomic work desk, art deco, and city views, as well as a spacious bathroom (with showers/bathtub). For a new and refreshing stay, book DoubleTree by Hilton Denver.
Denver Marriott Westminster – elevated luxury stay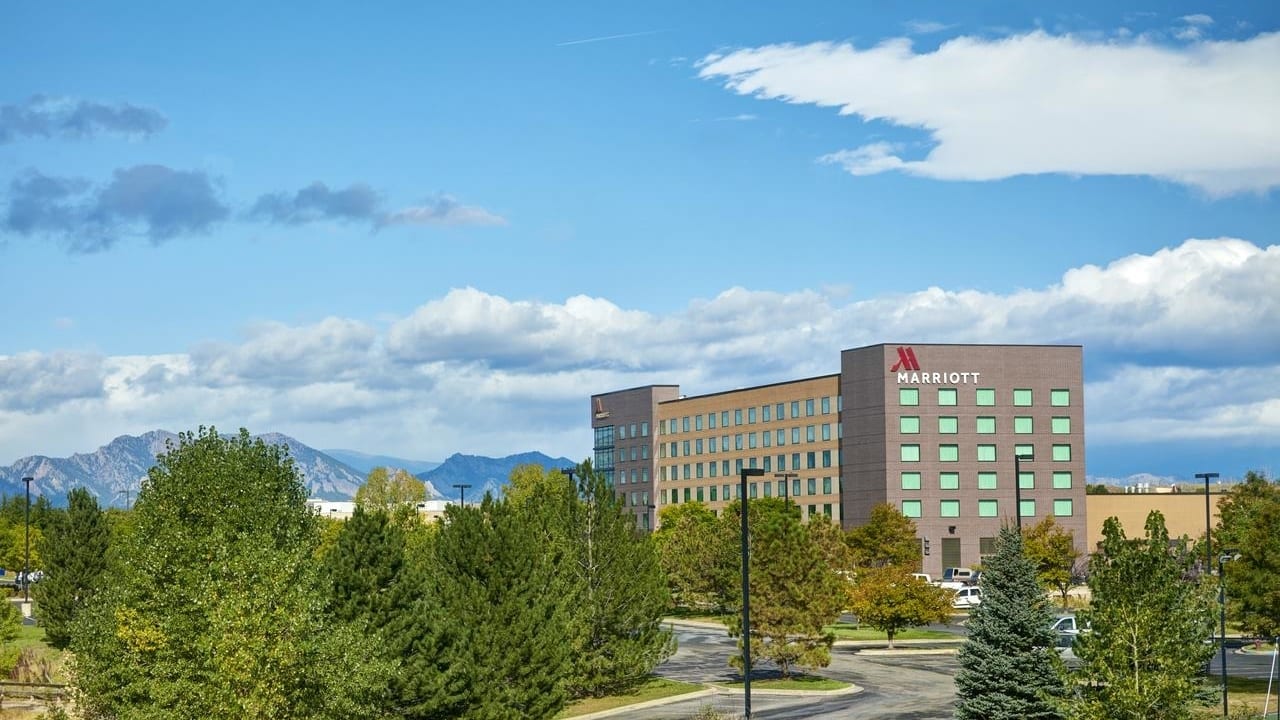 Denver Marriott Westminster is the ideal accommodation for those who need more pampering and other VIP services. From airport shuttle, dry cleaning, and customized concierge service, to party/conference hosting, Denver Marriott is the place to go.
Even without going out, you'd find that there's a lot to do in their encompassing 12,000 square feet of common spaces.
They have the Tiller's Kitchen and Bar for a farm-to-table all-day menu. You can also request room service or enjoy their breakfast buffet in the beautiful in-location restaurant. Tiller's Kitchen and bar is known to highlight the flavorful Colorado heritage by offering a fine dining menu.
As for outdoor recreation, 150 miles of biking and walking trails can be found at the foot of the hotel, showcasing the natural landscape of Westminster.
Hampton Inn Denver-Northwest/Westminster – convenient access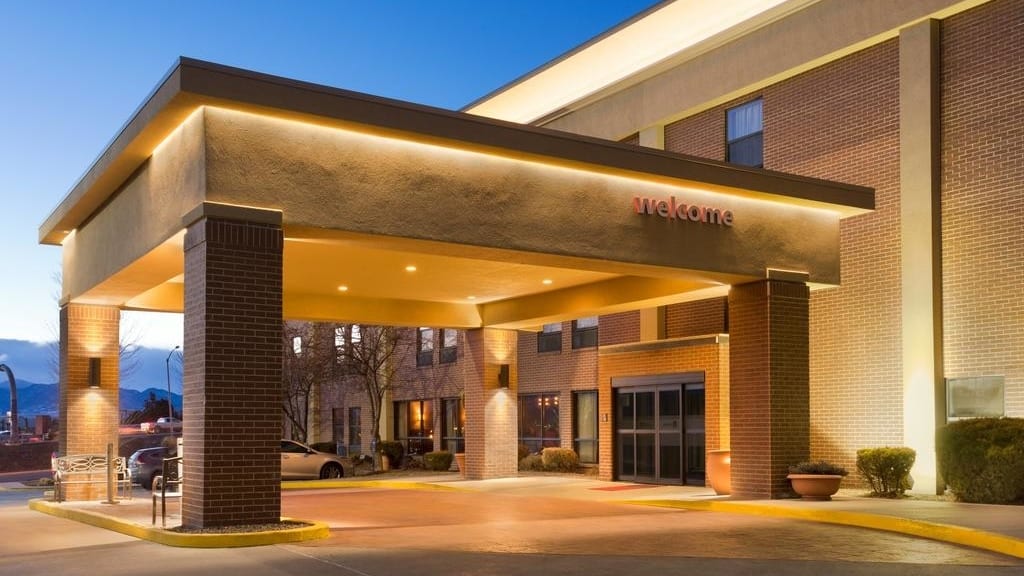 Hampton Inn Denver-Northwest/Westminster provides fast access to locations across the northern front range without having to travel for hours. This local accommodation also offers a home-like feel in its guest rooms.
They also have thoughtfully designed accessible rooms packed with much-needed basic in-room amenities like TV with cable, microwave, refrigerator, and WiFi. The property has 106 guest rooms that offer high-speed Internet, perfect for business travelers and guests who need higher bandwidth.
They also have other hotel amenities like a small business center (for quick and urgent business needs), an indoor pool, a fitness room, and laundry services.
Hyatt Place Denver/Westminster – top luxury hotel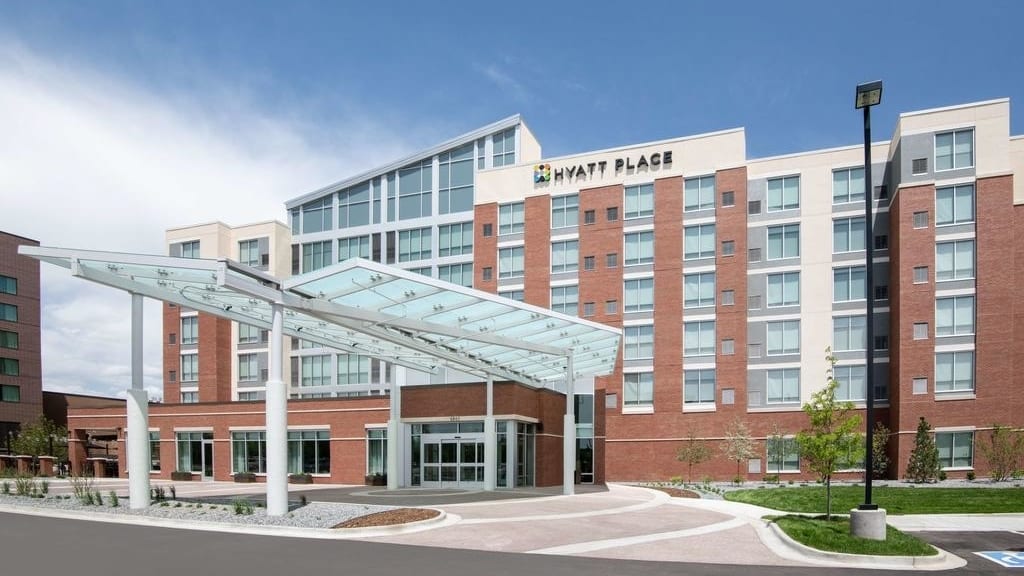 Ideally situated at the center of the city, near gastropubs, shopping centers, boutiques, public parks, and natural reserves, Hyatt Place offers everything you'd need for your trip. Their fabulous rooms are simplistic, but bold, with ceiling-height windows that give you views of the city.
Whether you're looking for a large suite or a guest room the spaces are bigger than average. They have suites that have a full-scale sitting area (with a sofa bed). Their High Floor Rooms start from 237 sq. ft. to 333 sq. ft.
Breakfasts at Hyatt Place are also top notch. They have a scrumptious continental menu for everyone. From whole fruit to that good ol' black coffee, bacon, sausage, yogurt, and many more, your mornings will be packed with bountiful choices.
For spacious rooms, amazing breakfasts (and a 24/7 menu), as well as a well-rounded hotelier, reserve a room at the Hyatt Place for your Westminster trip.
Courtyard by Marriott Denver North/Westminster – beautiful interiors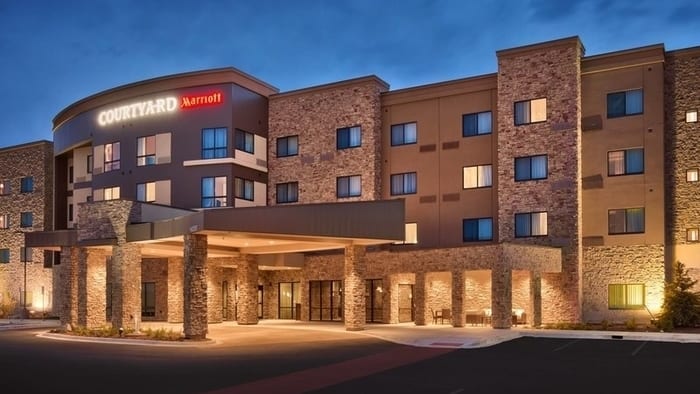 Courtyard by Marriott Denver North/Westminster is a more iconic hotel destination in the city because of its modern design. Located in North Central Westminster, you're close to major attractions in the city and at the same time, you will have close proximity to outdoor destinations.
They have a 24/7 fitness center, free self-parking, a full-suite business center, and an on-location restaurant and cafe. Inside the rooms, guests can find space to unwind and watch cable TV. They also have sitting areas (with sofa beds) and coffee makers.
The ergonomic and thoughtfully designed common areas (like the Lobby's Sitting Area), allow guests to actually have a good time resting here.
Residence Inn by Marriott Westminster – extended stays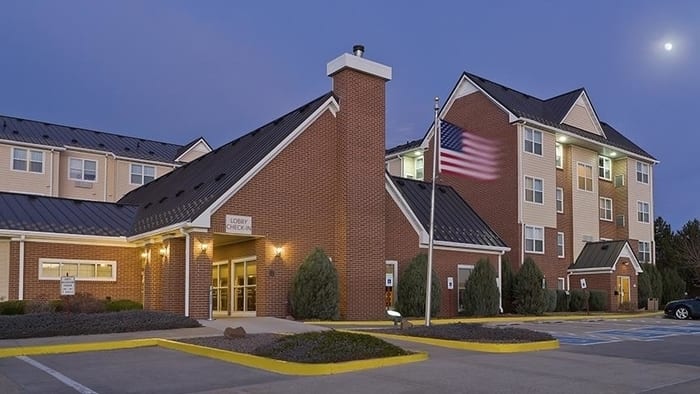 The Residence Inn by Marriott Denver North/Westminster is an ideal accommodation for those looking to book extended stays. Their suites usually have a condo-like feature with full kitchens, two-bedroom availability, ergonomic work desks, and sitting areas.
The Residence Inn by Marriott is also newly renovated so guests can enjoy a good internet connection. For other leisure activities in the hotel, you can check out their well-maintained pools. If you're not booking for a large group, but you need or prefer more space, you can book at the Residence Inn at a competitive rate.
Explore the urban lifestyle at Westminster by booking one of these top Denver Metro hotels.