Situated only 30 minutes west of Glenwood Springs, Rifle is another Garfield County town that's known for the outdoors. It attracts a wide array of tourists, with a reputation for some of the best fishing and hunting. There are a handful of top hotels to choose from for your stay.
While exploring this neat Western Slope ranching community be sure to choose a comfortable accommodation. The region encompasses a plethora of cool sightseeing opportunities, so you'll be on your feet all day. Rifle is known for its amazing landmarks, elk hunting, fly fishing, and nature-inspired adventures. There's also a nice historic downtown with several blocks to stroll through.
Probably Rifle's Top Places To Stay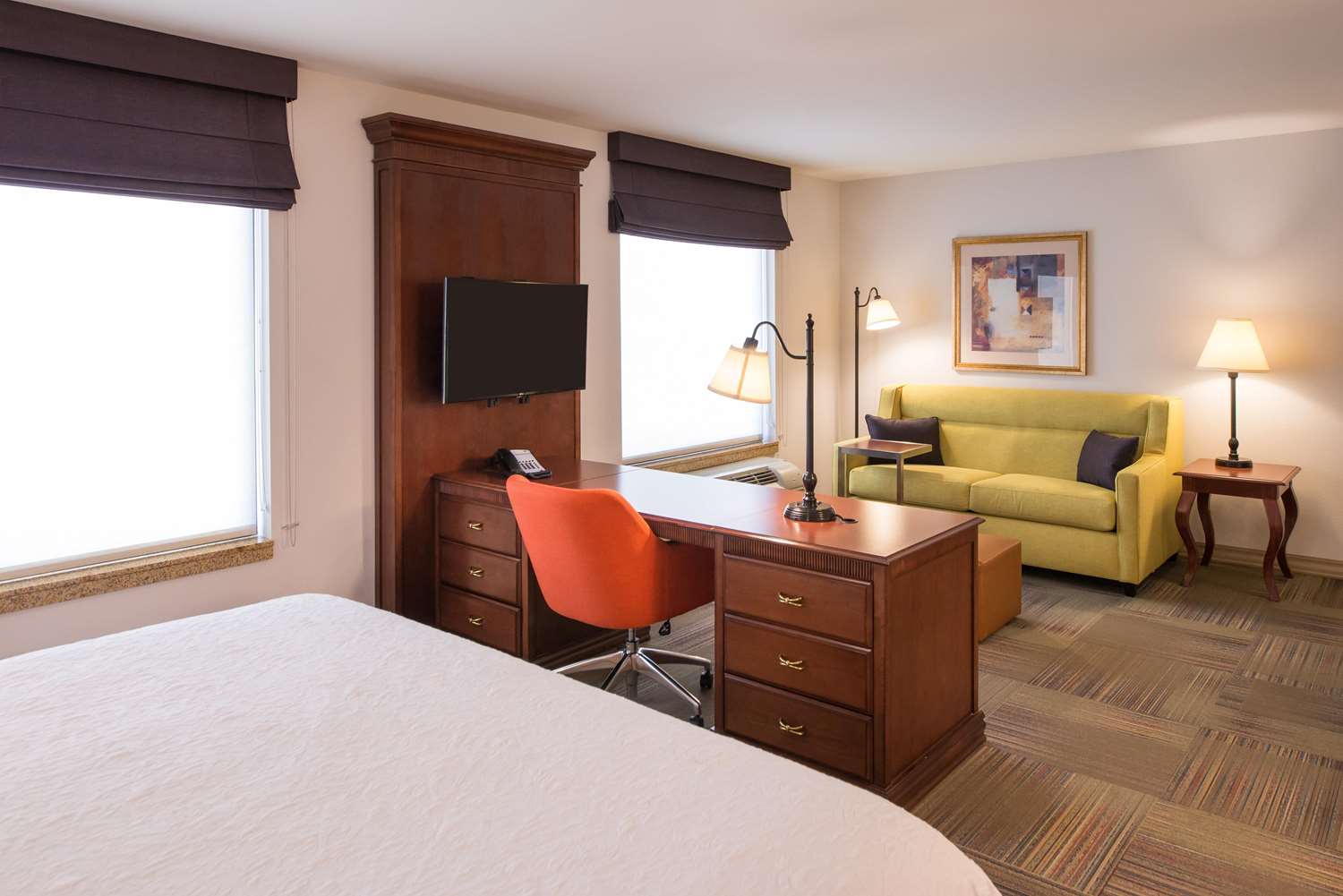 First-time visitors check out the Rifle Heritage Center to discover the town's interesting history. This museum has themed rooms that showcase American artifacts and an old-fashioned general store. Located downtown, this will put you within walking distance of many great shops and restaurants. And be close to a range of hotel accommodations for all budgets.
For your outdoor itinerary, you can check out the three local state parks in town: Rifle Gap, Rifle Falls, and Harvey Gap. All 3 offer fishing and hiking. The two Gaps provide a big lake experience with boating. Each is really unique and worth a visit. Exploring the caves and waterfalls at Rifle Falls is probably the best for a day visit free of watersports.
This section contains referral links. If you click through and take action, we may receive a commission, at no additional cost to you. \
Here are our choices for the top hotels in Rifle, CO, in no particular order:
Comfort Inn & Suites – memorable customer service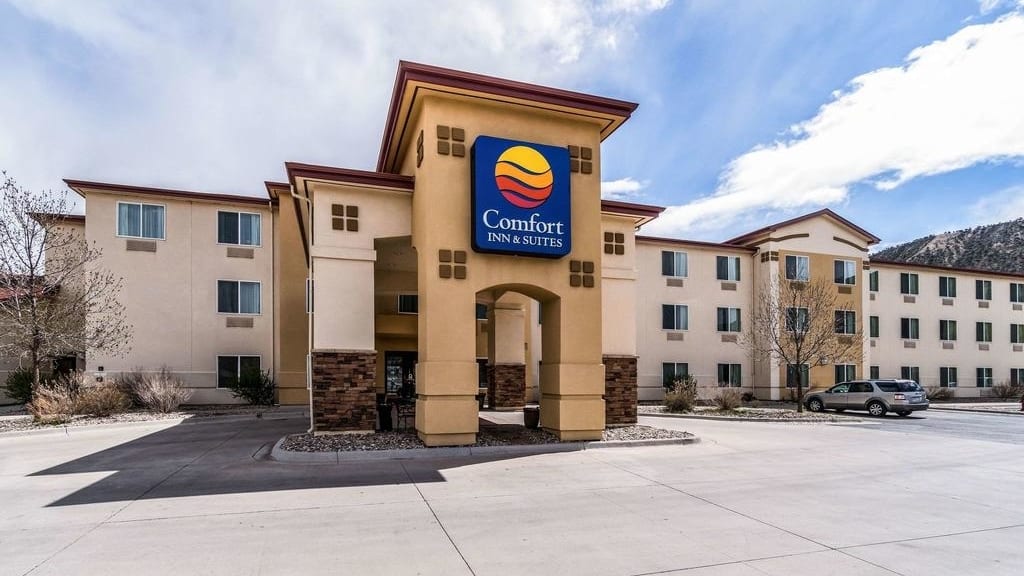 It's not so often that you find a place where you truly feel welcome and taken care of. Most hotels would have a generic approach to providing customer service, but the first hotel on our list, Comfort Inn & Suites, stands out because of this.
The hotel itself is impressive. It has complete features like high-speed Internet, an indoor heated pool and hot tub, an exercise center, newspaper, guest laundry facilities, and a healthy breakfast buffet.
The rooms are comfy and clean and are furnished with a flat-screen TV, hairdryer, coffee maker, desk, microwave, refrigerator, and top-of-the-line bedding.
The common spaces are relatively smaller, but they're still comfortable. The entire hotel has a down-to-earth subtle red hue that is perfectly complemented by traditional wooden furniture. If you're bringing in children, there's a safe open playground on the property.
Overall, the amenities are fitting for the competitive nightly rate at the hotel. And, with the outstanding, personal customer service, you and your family can feel like you're with people who treat you like family.
La Quinta Inn & Suites – spacious rooms
Whether you're backpacking all over Rifle, or you're here for business, La Quinta Inn & Suites is an economical accommodation for tourists. For just a couple of bucks more, people prefer booking at this location because of the more generous scale of the property. The rooms are generally bigger than that of Comfort Inn & Suites.
When it comes to amenities, the spaces are bigger, too. From the swimming pool, fitness center, breakfast area, continence store, pantry, and business center, La Quinta Inn & Suites is suitable to manage larger traffic during busy or peak season.
At the same time, La Quinta Inn & Suites is also a go-to location for local business meetings and conferences. That's why the hotel has a more familiar setup for larger groups and big families.
If you need more open space and accessibility to the town, this is the best place to book.
Hampton Inn & Suites – best luxury accommodation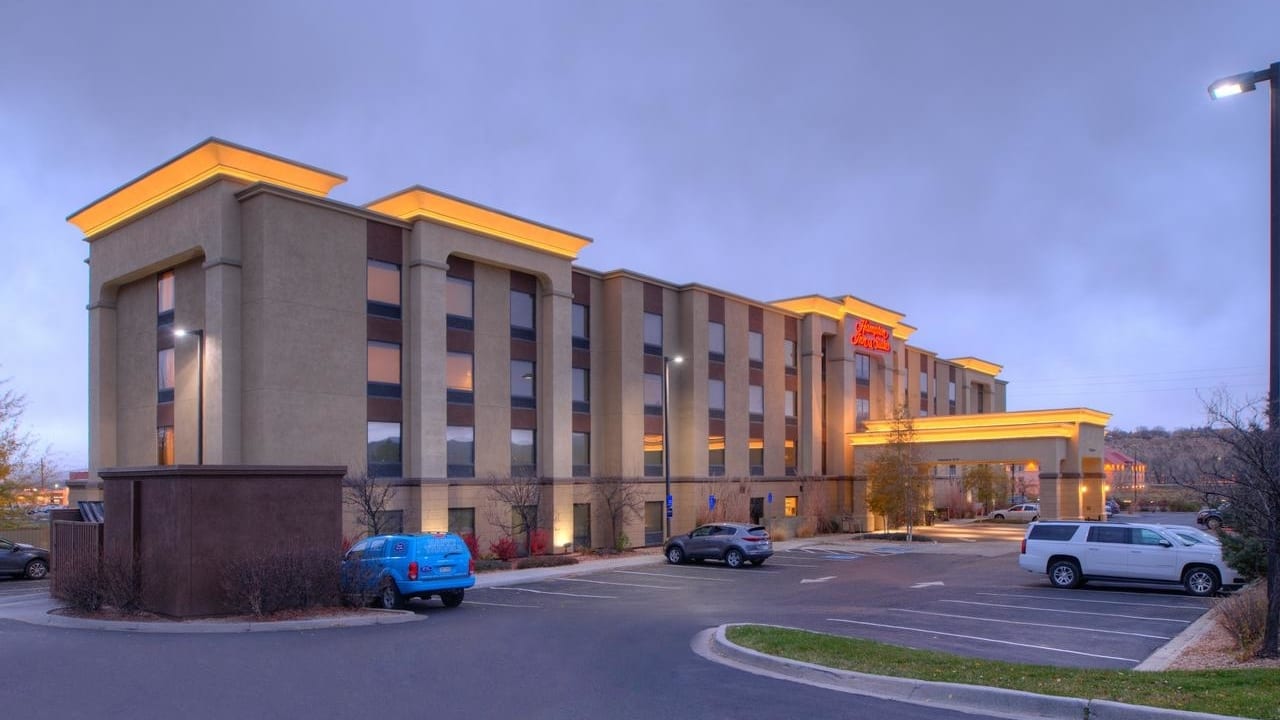 Hampton Inn & Suites has been awarded as the top hotel in town by TripAdvisor and they have been receiving a Certificate of Excellence for the past years. One of the reasons why Hampton Inn & Suites stands out is the ability of the place to be flexible for all types of guests. The hotel has 92 comfortable and spacious guest rooms that can accommodate solo travelers and bigger groups.
The hotel has a traditional design, both inside and out. However, their longstanding furnishings are classic and timeless. It also helps that every corner of the place is spotless.
The rooms are designed with a working desk and sitting area as central highlights. If you're looking for a standard room, you may have just that one work desk, but it's still big enough so you'd be able to get work done. The larger rooms have bigger desks that are used as the room separator for the sofa and the bedroom.
The bathrooms are also extraordinary. The private baths (depending on the type of room you booked) may feature a full bathtub.
To add to the bliss of staying at the Hampton Inn, they also offer additional services like airport shuttle, laundry, and other personalized concierge services.
Coulter Lake Guest Ranch – nature-filled experience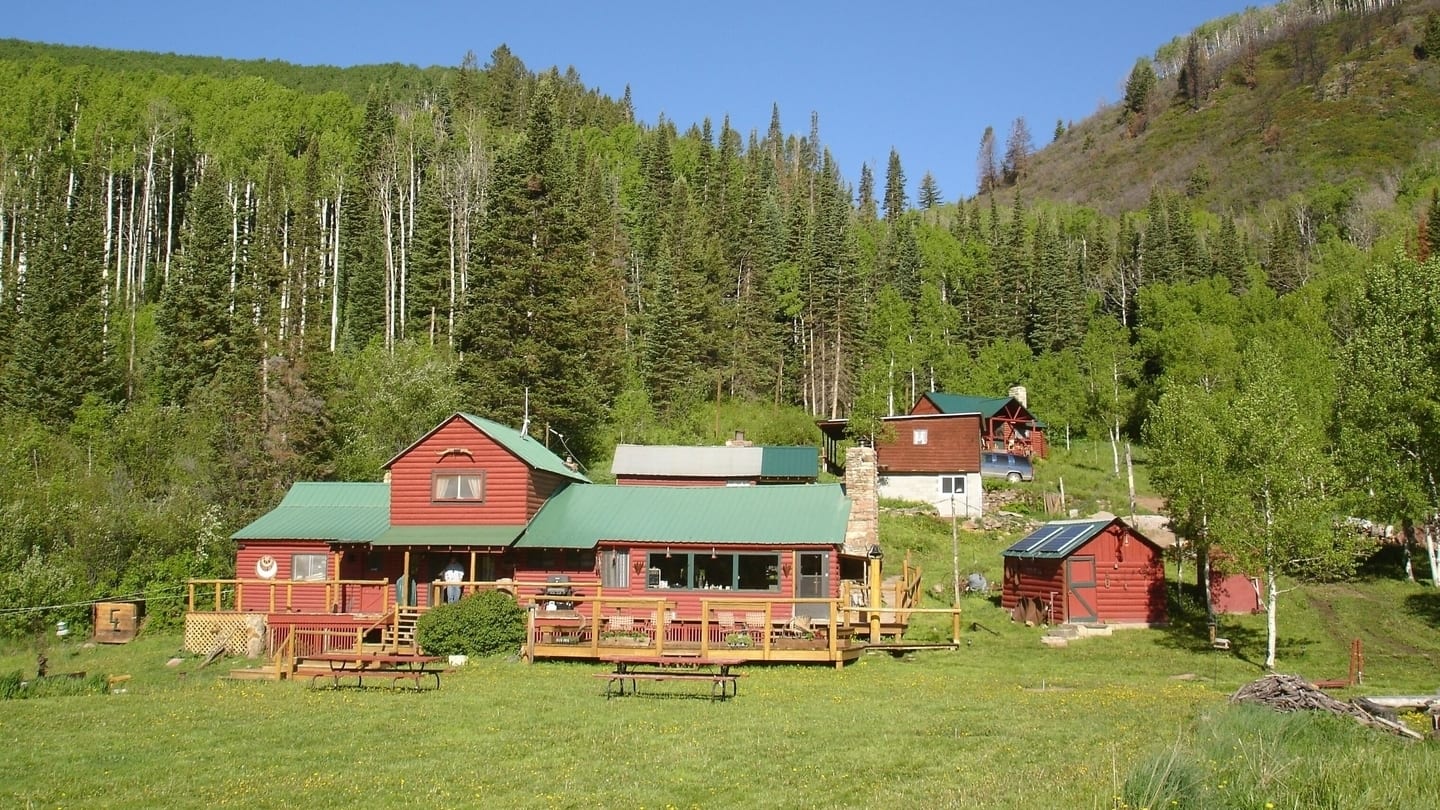 Now, if you're traveling to Rifle with the Rockies in mind, then staying at Coulter Lake Guest Ranch is the best way to go. This iconic ranch offers different packages every season.  Located in the beautiful valley near the mountain lake in Western Colorado, Coulter Lake Guest Ranch may not be close to the town's main shopping district, but it's quiet enough that you'd be able to enjoy your bonding with nature.
During summer, the ranch focuses on horseback riding activities. It's perfect for couples and families and a unique way to travel the trail of the Rocky Mountains. If you book for the Summer Horseback Riding Tour, they will also offer a free lunch as you visit the amazing beaver ponds and trout streams around the area.
Fall and Winter are also amazing seasons for the ranch. There are six cabins at Coulter Lake and these are spread spaciously in between aspen trees, so even when the resort is fully booked, you will still have that much-needed privacy.
The cabins were built between 1842 and 1950. Every cabin has a unique layout and some can even sleep up to nine people.
If you're looking for that one place where you get to experience and see the fullness of Rifle's wildlife, Coulter Lake Guest Ranch is the place to go.
Western Star Motel – Best Value Accommodation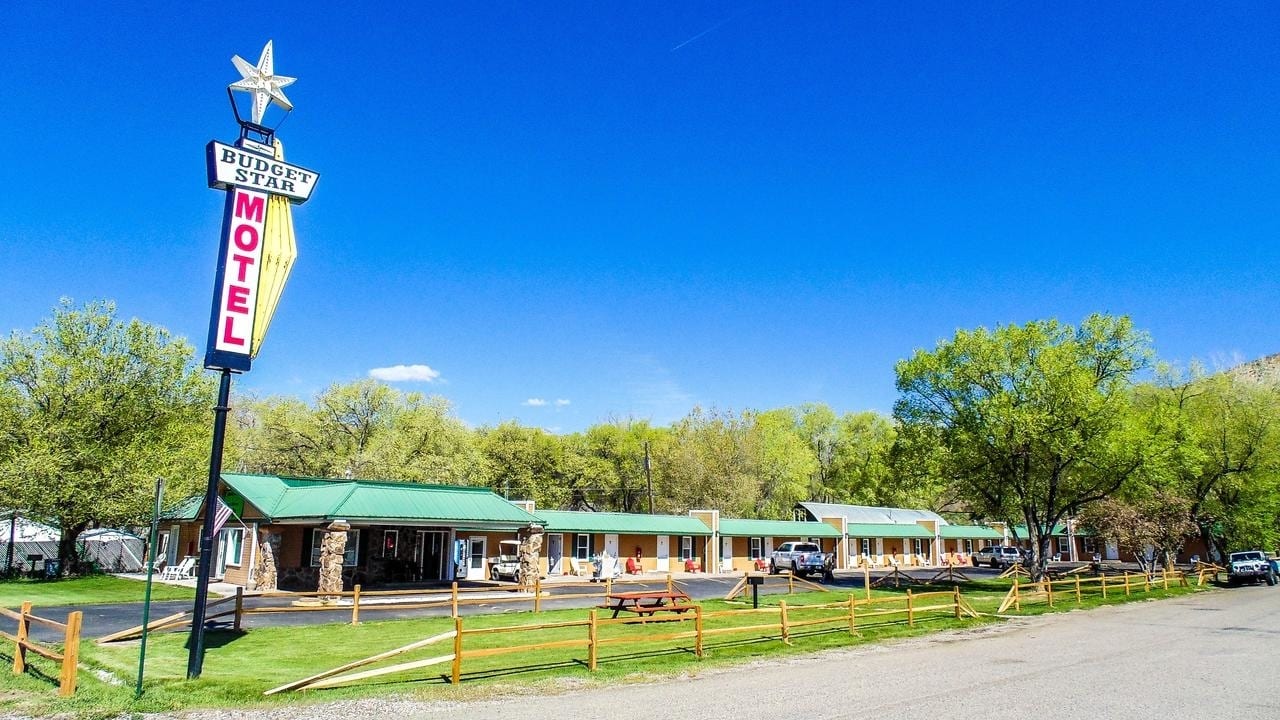 For backpackers, this is an ideal place to stay while in Rifle. Despite having that common American motel look, Western Star Motel is a reliable property that offers competitive rates on safe and pleasant guest rooms.
The one-level property has a simplistic theme, with comfortable beds and sitting loveseat sofas in each room. They also have a mini refrigerator, microwaves, and toiletries. It's an ideal location if you're looking just for a place to sleep and safely leave your belongings while you tour around town.
Western Star Motel is also minutes away from popular restaurants like the Rib City Grill, Chamo's Restaurante, Shooter's Grill, and the Brickhouse Pizzaria. At the same time, you'd only be within a mile or so of major Rifle attractions like the Rifle Arch Trail, the Heritage Center, and the Ute Theatre.
For an affordable, clean, and pet-friendly stay, book at the Western Star Motel today!
Thanks for checking out our list of favorite Rifle, CO hotels. Enjoy your overnight stay in this outdoor paradise!