As a former silver mining camp, Silverton is a historic destination that's filled with a lively local community. It's also known to be a recreational paradise during the winter and summer seasons, so rest assured, there are plenty of top hotels to accommodate you.
Given Silverton's home among the steepest mountains in the state, it attracts an adventurous crowd. Locals live the outdoor life, and so do many tourists that pass through.
The town boasts many awesome hotels of varying rates and styles, assuring you'll find the lodging you prefer. And although it receives larger crowds during the summer, wintertime in Silverton remains a hidden gem.
Probably Silverton's Top Hotel Accommodations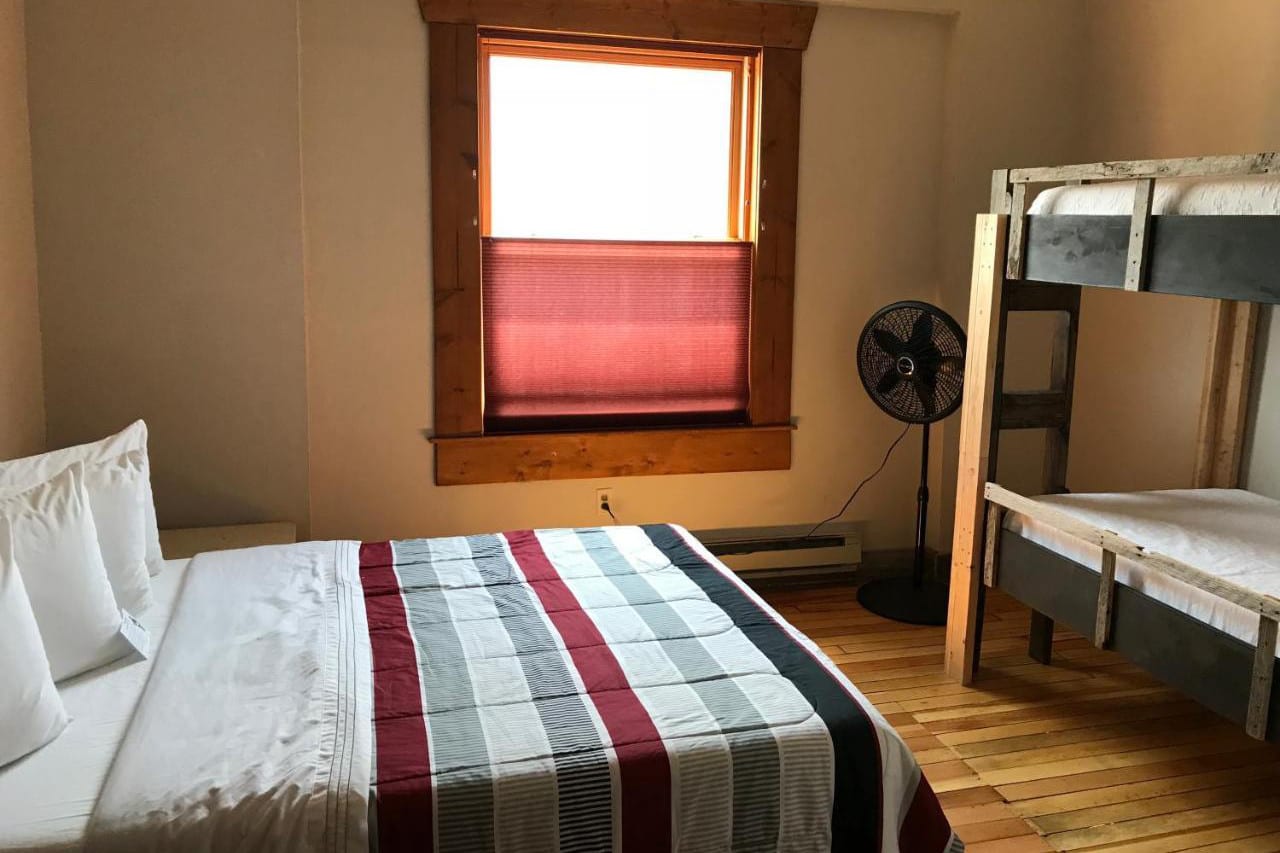 Families will cherish the simple and affordable wintertime fun at Kendall Mountain Recreation Area. It boasts a ski hill, an ice rink, and a Nordic center. Expert powder hounds ride the most unique ski resort in the state, Silverton Mountain.
In summer many come to town from Durango via the Durango & Silverton Train, one of the most picturesque narrow gauge railroads in the west! Another seasonal option is the Alpine Loop, one of the gnarliest scenic byways in the state. A high-clearance 4×4 is required for this road that opens up in late-May/early-June, weather pending.
You can rent a Jeep in town too for this. In fact, while you're heading up the Alpine Loop, before you get to the crazy stuff (no 4WD required), stop by the One Hundred Gold Mine, open from mid-May to early-October.
As you can tell from the aforementioned activities, there is plenty to do in this San Juan County Seat. Let's explore the best hotels and inns to stay at while discovering the San Juan Mountains. Choose from cozy bed and breakfasts in the heart of town, to historic hotels, to vacation rentals and lodges tucked away by the San Juan National Forest.
This section contains referral links. If you click through and take action, we may receive a commission, at no additional cost to you.
Here are our picks for the top hotels in Silverton, CO, in no particular order:
Grand Imperial Hotel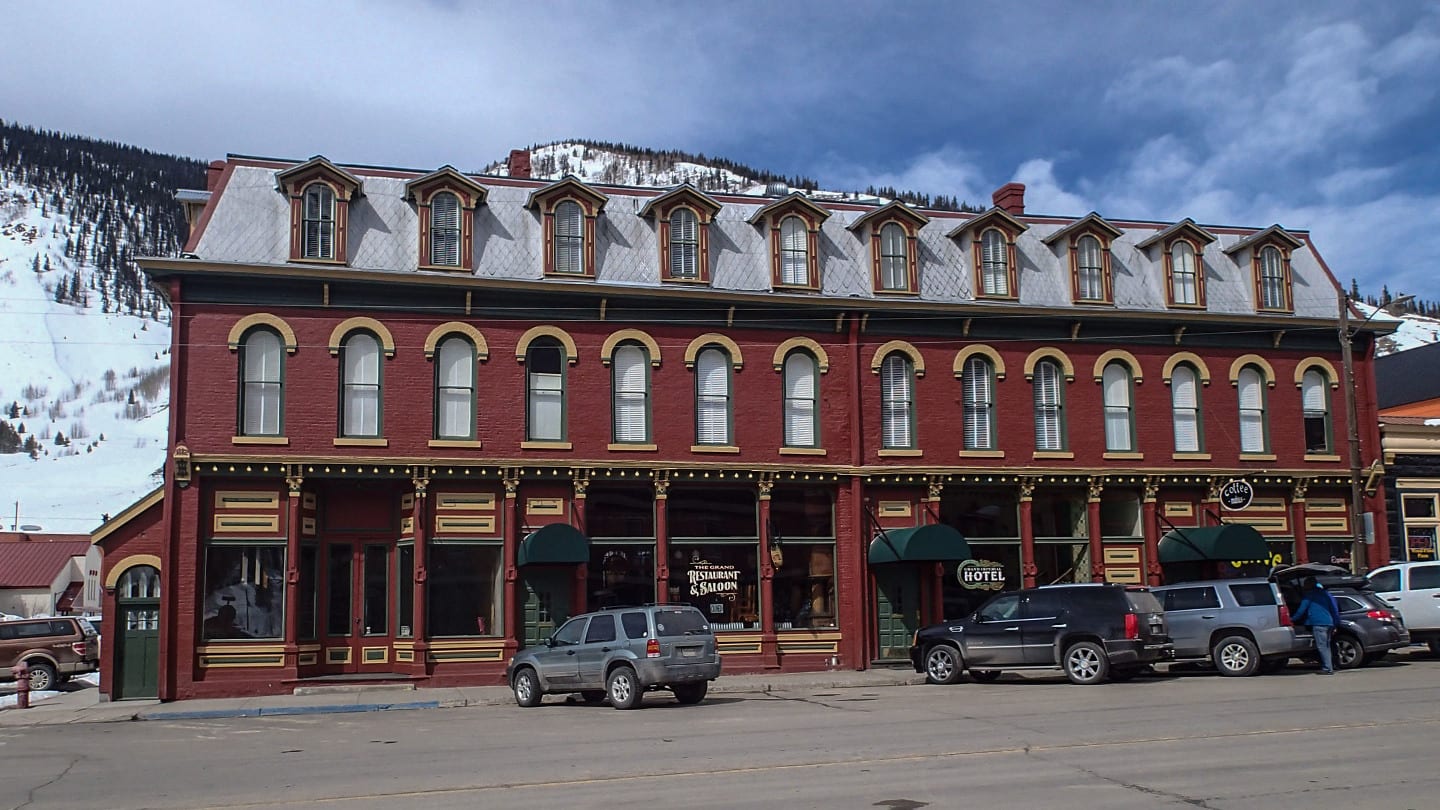 The Grand Imperial Hotel is one of the sought-after hotels in the region simply because it is filled with history and charm. The Victorian-inspired interior was completed back in 1883.
Its 32 guest rooms are all located on the 2nd and 3rd levels of the hotel. The ground floor features the lobby, the Grand Restaurant & Saloon, and the Otto Mears Room (restaurant). Guests can choose from single-bed, double-bed, and grand suite-type rooms.
Guests typically appreciate the intimacy of the hotel. It's not a busy location so guests can stay in, relax and enjoy the refinement of the hotel.
Triangle Motel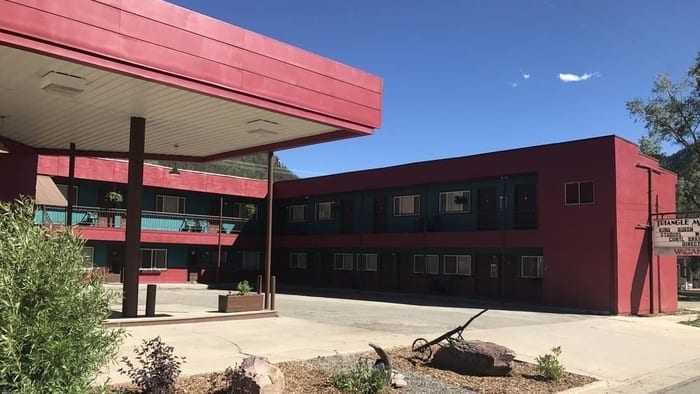 Triangle Motel has more of an open space design. It's located on Greene Street and is accessible throughout the town. Though the exterior is a little dated, the rooms are neat and comfortable.
The motel has undergone a renovation in recent years, so the amenities are suitable for any traveler. Suites also offer a large living room with a futon that can fit about five people.
The motel is also an inexpensive, local alternative. With a convenience and fuel store, tourists have access to their basic travel needs. They also offer a basic breakfast menu, but the coffee is good.
Eureka Lodge – PRIVATE SUMMER EVENTS LODGE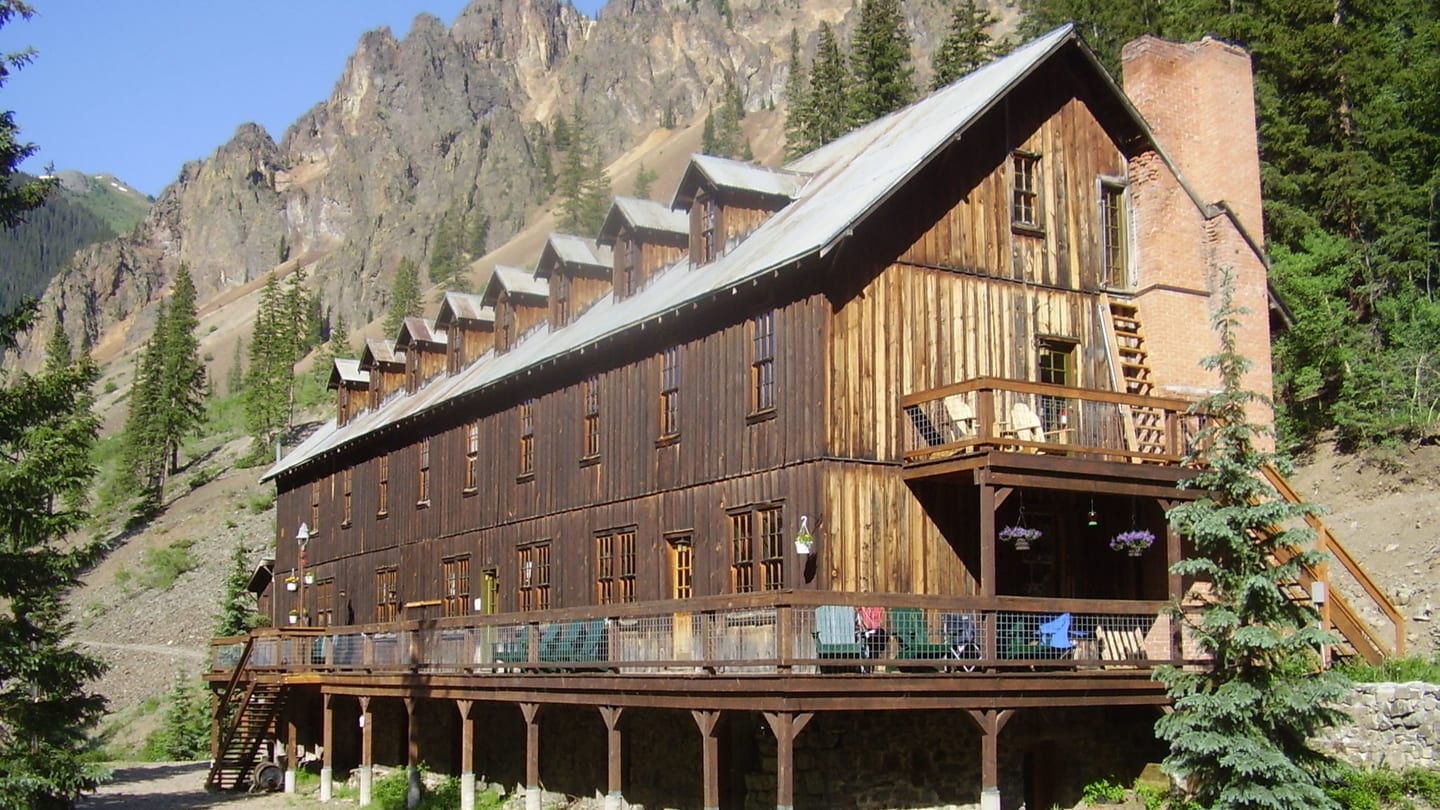 Operating from June 1st to mid-September each season for private groups, Eureka Lodge is another historical location in the San Juan Mountains. Built-in the 1920s the lodge is being preserved by the inn's current owners Bob and Terri Brokering. It used to be a mining boarding hotel and was originally a part of a mining complex.
The lodge has 17 rooms ONLY TYPICALLY AVAILABLE for large groups booking the whole lodge for private 2 to 7-day events. The ground floor features a massive kitchen where guests and event planners can cook and arrange food. The lodge also offers catering. The lounge area is also another favorite because of the cozy, inviting accent chairs and sofas lined up with a wall of books.
The rustic lodge is a favorite destination place for weddings and other private group events. There is no cell service or cable TV in this true alpine retreat.
Teller House Hotel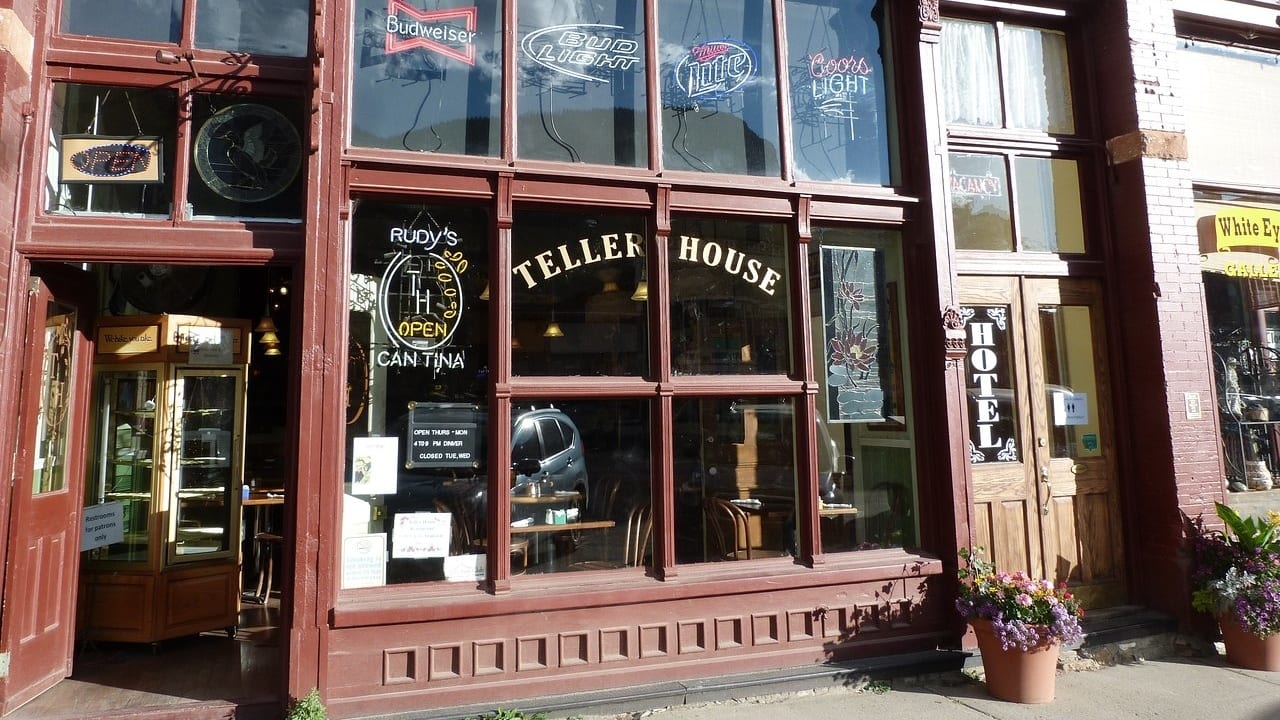 The Teller House Hotel is a place very close to the heart of town. It was named after Henry Moore Teller, a lawyer, businessman, and politician who influenced the influx of economic growth in Silverton. The Teller House itself was built back in 1896 and was restored in 1997. These days, it offers a quaint accommodation that features 19th-century furnishings.
Every single detail of the hotel makes you feel like you've entered a time machine. Plus, with the preserved Greene Street, guests really feel like they've been back to the bustling time of mining Silverton.
Explore the nearby old railway depot where previous guests were able to harbor silver dust. Naturally, they say some local saloons accept small bags of silver dust as payments for drinks to this day.
The Alma House Inn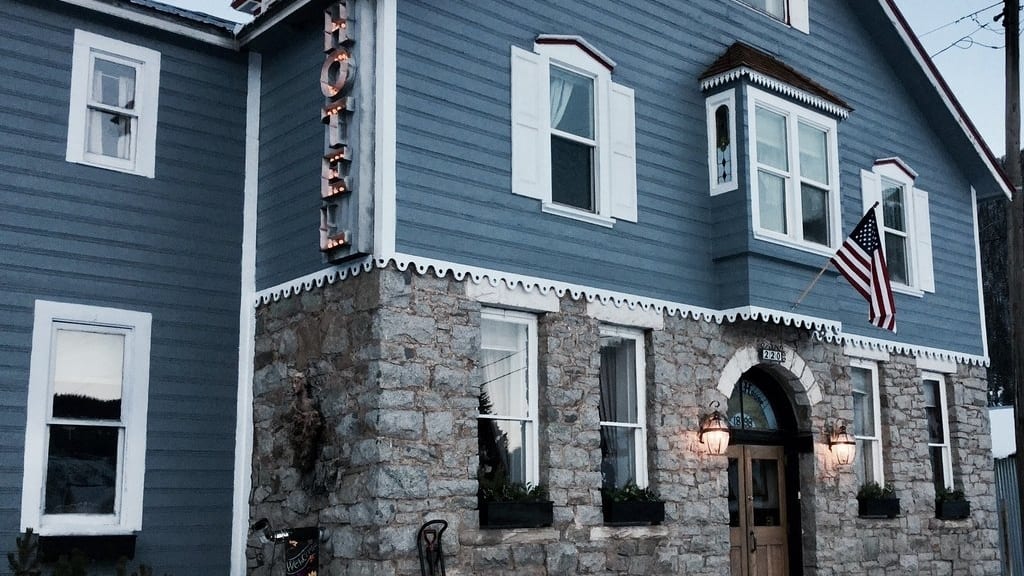 The Alma House Inn is another historic abode that offers a warm and memorable stay for the guests. With just 9 rooms, this bed and breakfast focuses on the individual experiences of the guests. They are awarded as an AAA Three Diamond Bed and Breakfast so you can expect luxurious amenities as well.
It's one of the few B&Bs in town that has a hot tub, and an enclosed garden with two gazebos for special occasions. Guests also noted the wondrous breakfast menu that you can enjoy in the inn's elegant dining room. People who stay longer will have a rotating menu, but fruit smoothies, fresh fruit, and handmade granola are available for everyone all the time.
Prospector Hotel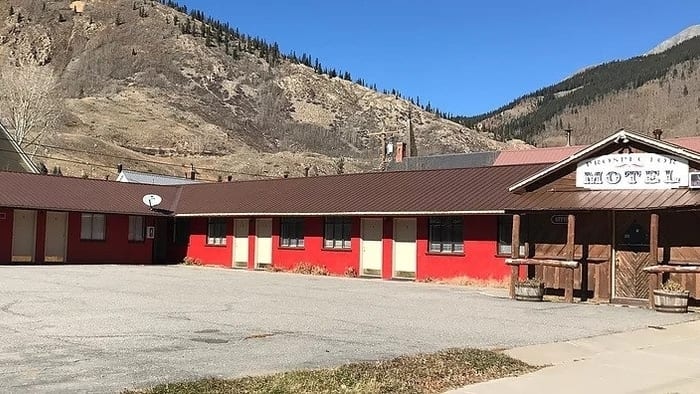 Another Greene Street charm is the Prospector Motel. It's simplistic, but its amazing views are mesmerizing. Sitting beside mountains, Prospector Motel is a good base for trail travelers.
They have 12 ground rooms that have Direct TV, Wi-Fi, and extra parking for trailers. The staff and the owner are both charming locals who can suggest other activities that you can do in town.
People who stay at Prospector don't necessarily demand too many amenities, but the cleanliness and service make the stay complete. They also offer a low competitive price so backpackers can allot their budget on other activities like touring the Durango & Silverton Narrow Gauge Train, skiing, snowmobiling, and hiking.
The Wyman Hotel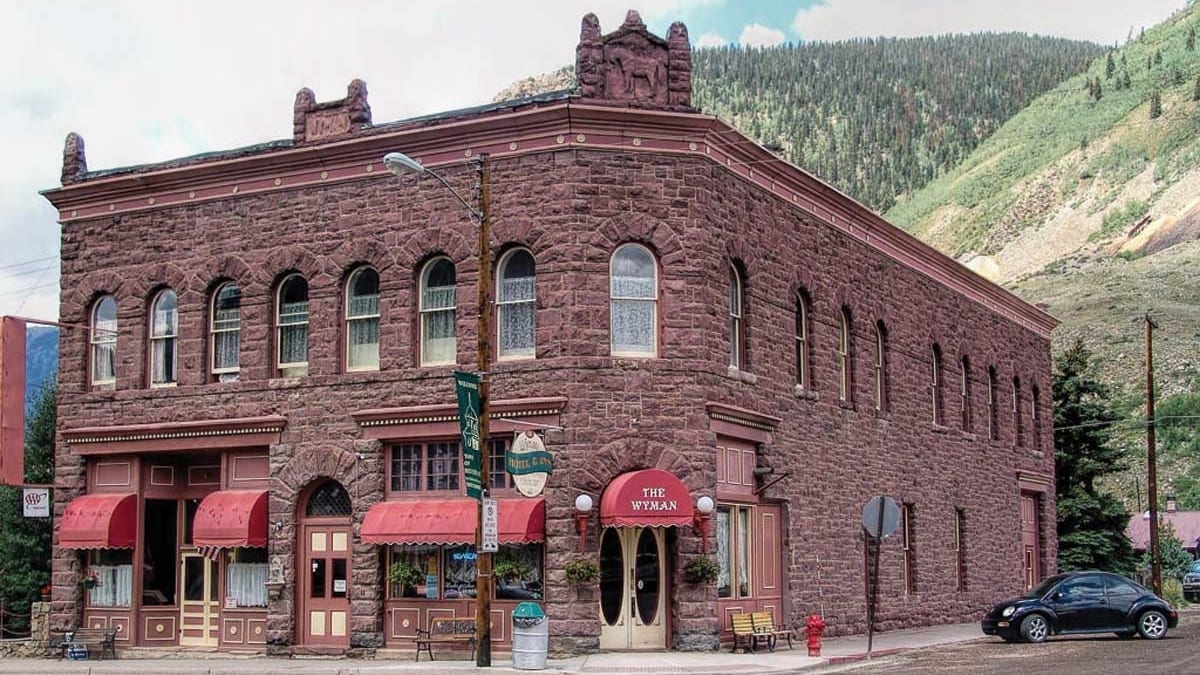 The Wyman Hotel is a more modern adaptation in Silverton. The 1902-built building has an updated design that has impressed previous guests. They offer 15 thoughtfully designed rooms, with bespoke features. A variety of suite sizes are available, from up to 2 guests to rooms that sleep 4, 5, and even 10 in the Bunk Room.
Guests can enjoy a touch of The Wynman Hotel in their attached Southern Pacific restaurant. Here, they offer an all-day menu that has healthy options like the breakfast biscuit. The dinner menu also offers complimentary wine that sure boosts the entire food experience.
The Bent Elbow Hotel & Restaurant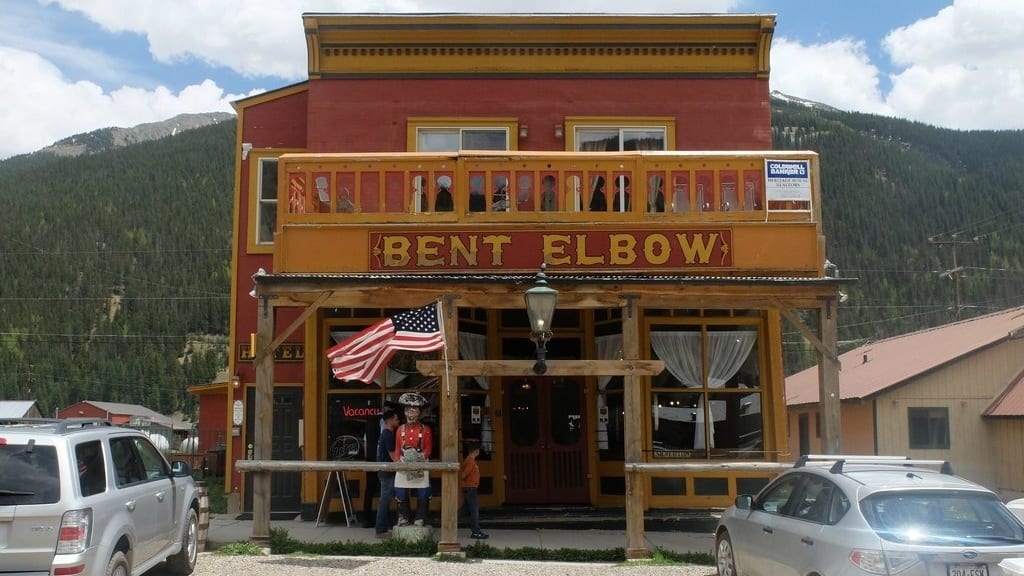 The Bent Elbow was initially built in 1907 and opened as the Fattor's Tremount Saloon. Fred Bostock then bought the saloon in 1956 and made updates to the location and filled it with priceless antiquities. It was later destroyed by a terrible fire, but soon renovated again.
The hotel has six uniquely designed rooms that offer a taste of each Silverton Era. Since all of the rooms are located on the 2nd level, guests will have fantastic mountain views.
Additionally, The Bent Elbow Restaurant has a delectable American menu including hot roast beef with mashed potatoes, Minnehaha on sourdough, and eggs florentine. Guests and locals commend the top-notch home-cooking here at the restaurant.
Canyon View Motel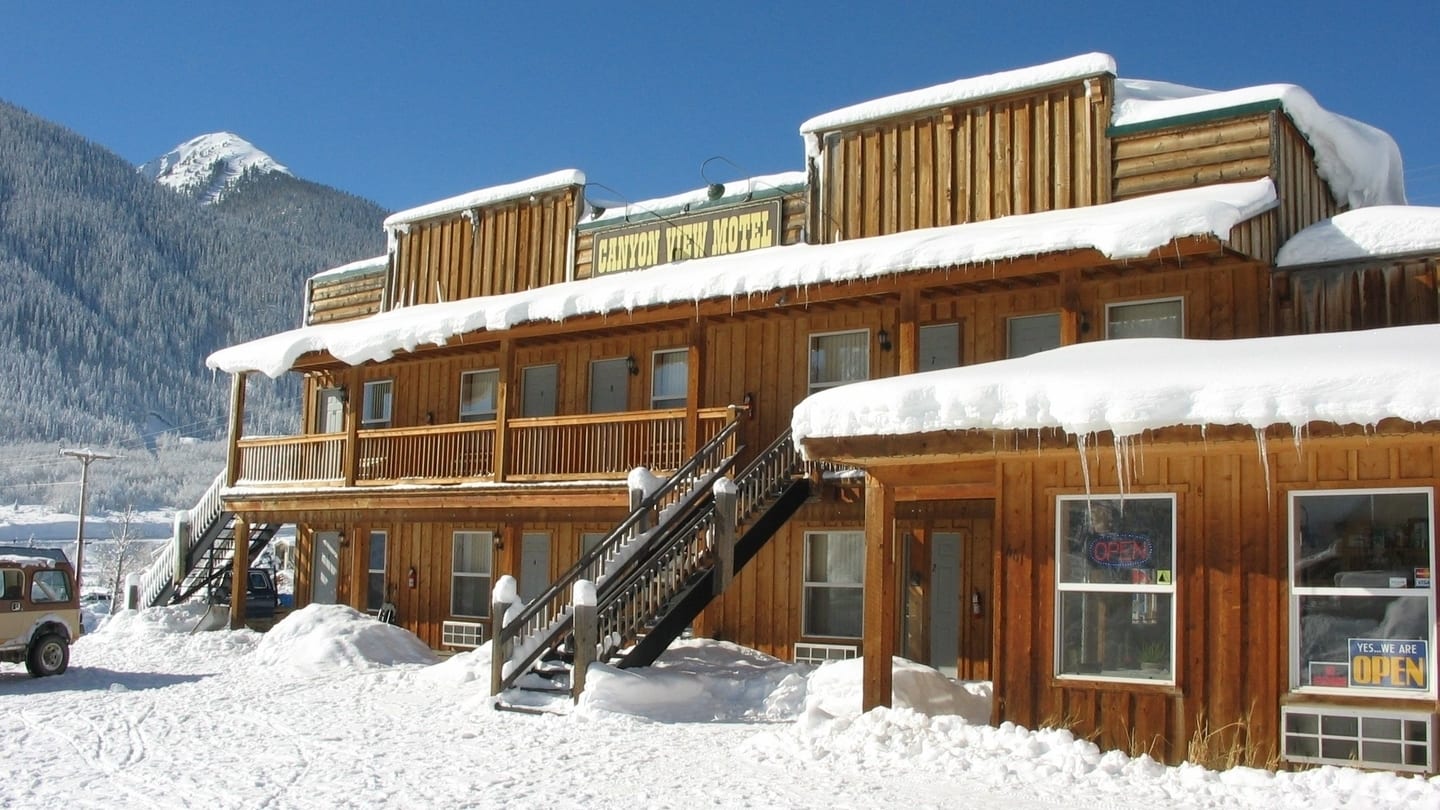 Just as the name implies, the Canyon View Motel is another cool hotel with a view in Silverton. It has two levels and rooms with that have full private baths. The rooms are complete with essential amenities so travelers who come from long rides should feel at ease during their stay. Each room also has a microwave, coffeemaker, and refrigerator.
The family-run hotel has a pet-friendly policy that offers no charge for pets. And even better yet, no deposit is necessary, and no size or breed limit. However, note that you must disclose your pet staying with you, and they cannot be left alone in the room.
It's a highly-rated motel, but don't expect a Ritz luxury quality. They have a cabin-feel ambiance. The location is also suitable because of its proximity to the downtown area. Restaurants and boutique shops are just a couple of walking minutes away from the motel.
The Avon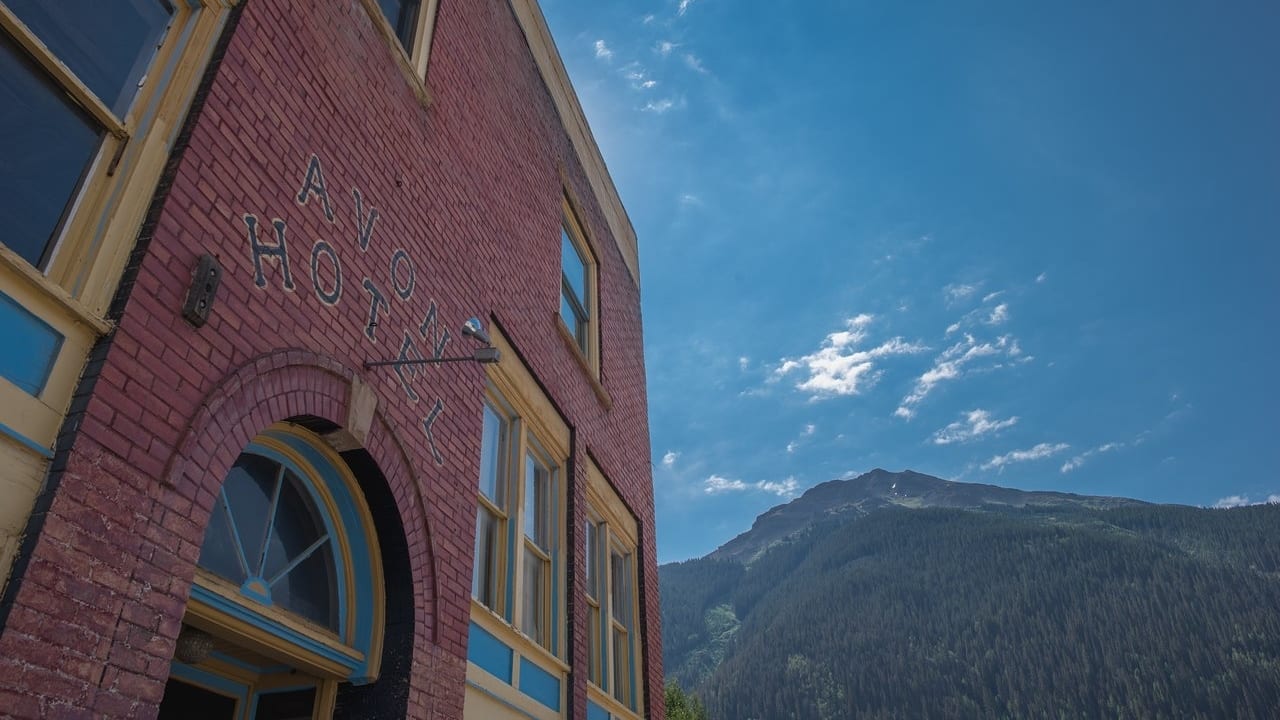 The Avon offers an upscale experience for tourists in Silverton. The owners' Daniel Clute and Seth Anderson are both explorers/adventurers who love to travel themselves. They understand what their guests' needs are and so they revamped the hotel back in 2017.
It was originally built in 1904, but now, it has a live music venue, a bar, and a cafe as well as futuristic rooms that reflect 21st-century cabin design architecture. The hotel offers different room layouts from hostel style-bunk beds, private suites, and lofts.
The open floor common area has a high ceiling feature that brightens up the entire hotel. With amazing woodwork and metallic highlights, guests of all ages can appreciate the well-thought infusion of the old and the new.
Villa Dallavalle Historic Hotel-Inn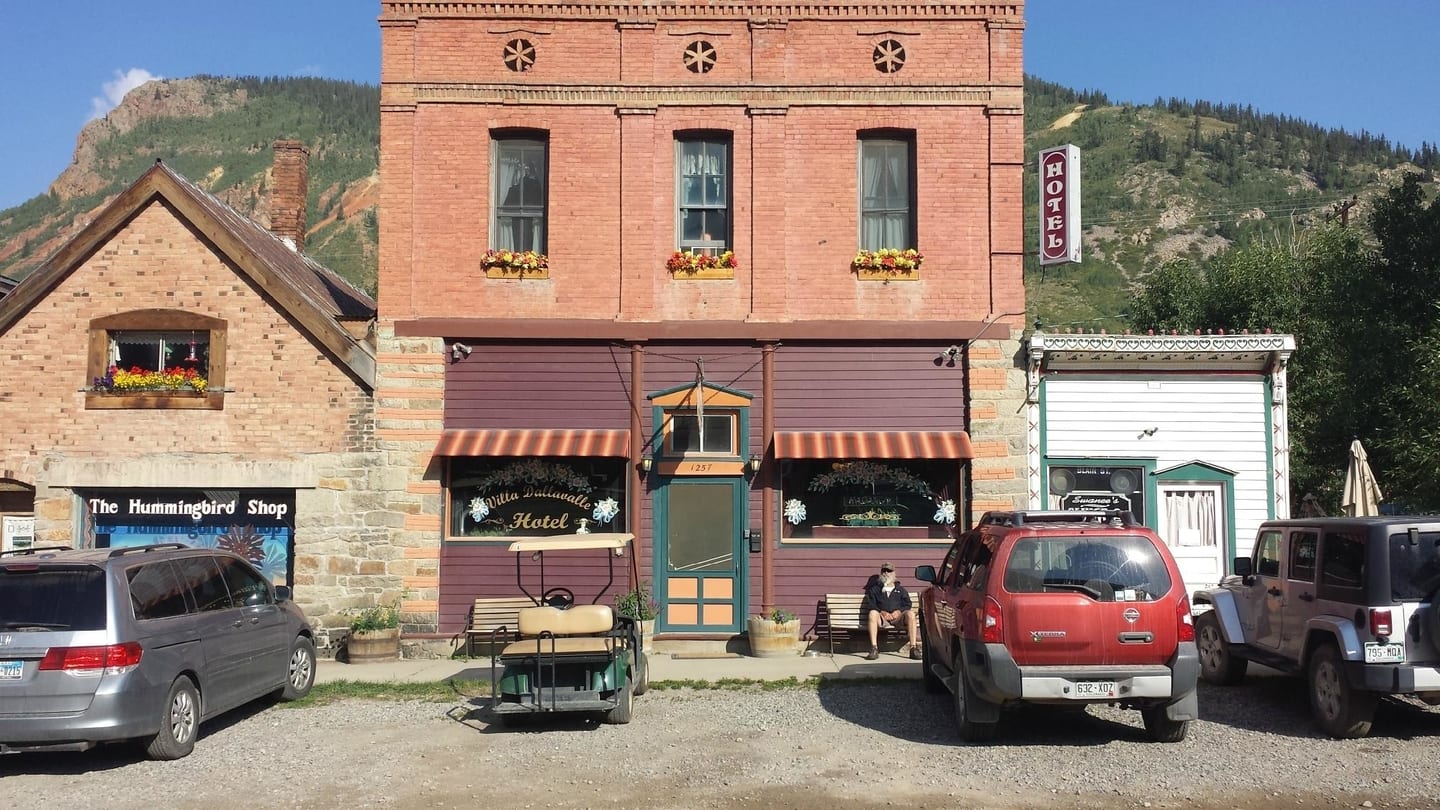 Villa Dallavalle Historic Inn has been a favorite of trail hikers who come off the Colorado Trail. It's close to the highway and relatively near the center of town. The seven cozy rooms allow each traveler to have a novel and comfortable stay. The rooms are clean and adorned with private bathrooms.
The views of the mountains are also spectacular. With homemade breakfast, guests are ready to take on the next plan in their itinerary. What's more exciting than the smell of bacon as you wake up in the morning?
And since the inn is small, the homey feeling is what has been praised in this hotel.
Red Mountain Motel & RV Park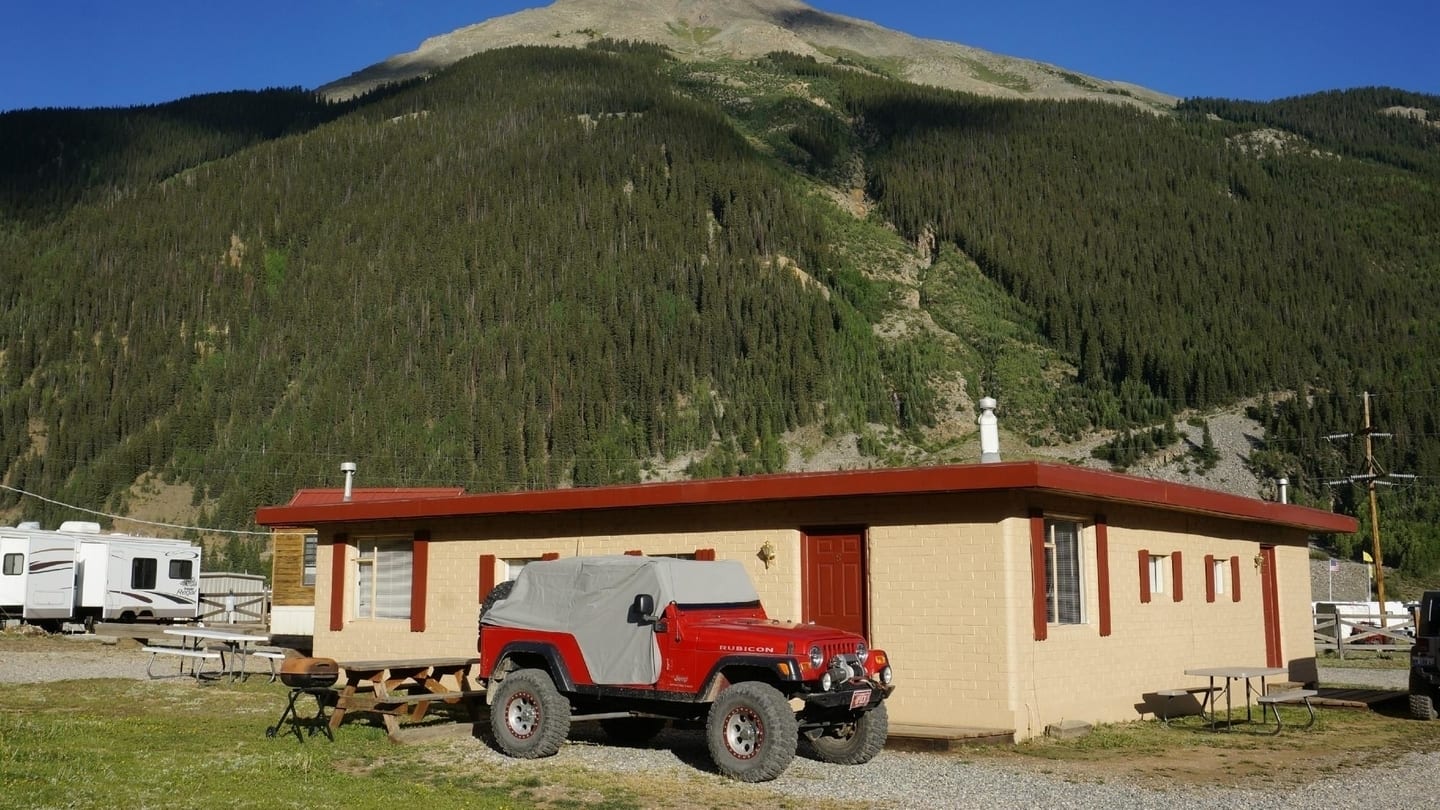 Red Mountain Motel & RV Park is more of a casual place to stay. The owners personally welcome guests and their approach makes the stay more inviting. The motel has different rooms and suites as well as cabins for large groups of travelers who would prefer a more private visit.
They're also one of the few campground and RV trailer park areas in Silverton. Uniquely, the motel also offers Jeep rentals for those who would like to explore the local OHV trails. They also offer modern amenities like wifi, a hot tub, shared and private showers,
Thanks for checking out our list of top Silverton hotel accommodations! Hope you enjoy your stay in this hidden Southwest alpine gem.