Located between Durango and Ouray, Silverton occupies some of the most spectacular landscapes in Colorado. Even though the town is one of the more secluded in the San Juans, the downtown area is full of shops, boutiques, restaurants, and places to stay.
It can feel like a ghost town during the winter weekdays, but on the weekends, things heat up when Silverton Mountain opens. Situated in San Juan County at 9,318 feet of elevation, Silverton is both the largest town in the county and one of the highest in the state and the U.S.
Though its population was estimated at only 663 in 2019, Silverton has an abundance of things to do in the summertime. The 4×4 Alpine Loop, which connects to Ouray and Lake City, is filled with hiking, camping, and fishing.
During the warmer weekends, you'll even see staged gunfights on Blair Street. This town is part of the National Historic Landmark District, so there's no shortage of the past.
History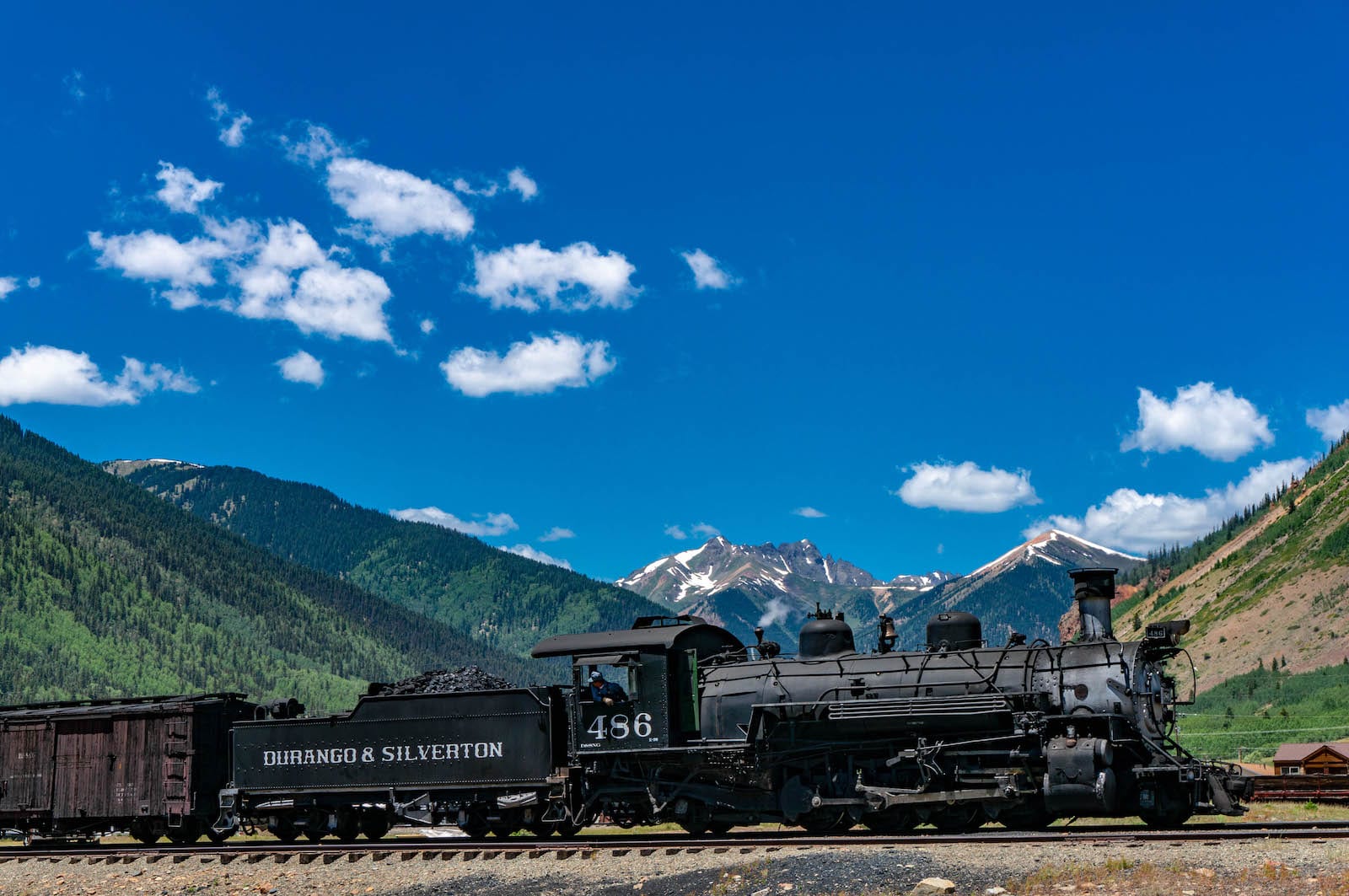 Prior to its 1860s settlement, Utes and Anasazi lived in the area. The town was legally established in 1874 as a mining town where people could rest after a hard day's work searching for gold in the San Juans. The miners were right when they had a hunch about the San Juan mountains, as gold was found in Silverton in 1882.
Silverton was incorporated on November 15, 1885. The Sunnyside Mine was one of the most fertile mines, and it outlasted many of the others in the area until 1929 when it was shut down. After dealing a massive blow to the economy and job market, tourism helped keep this little town alive.
Even though it started with only 100 people, Silverton has grown into a notable tourist spot in Colorado. It is now home to its own advanced ski area and anyone less experienced will have difficulty with the precipitous nature of the mountain.
Main Attractions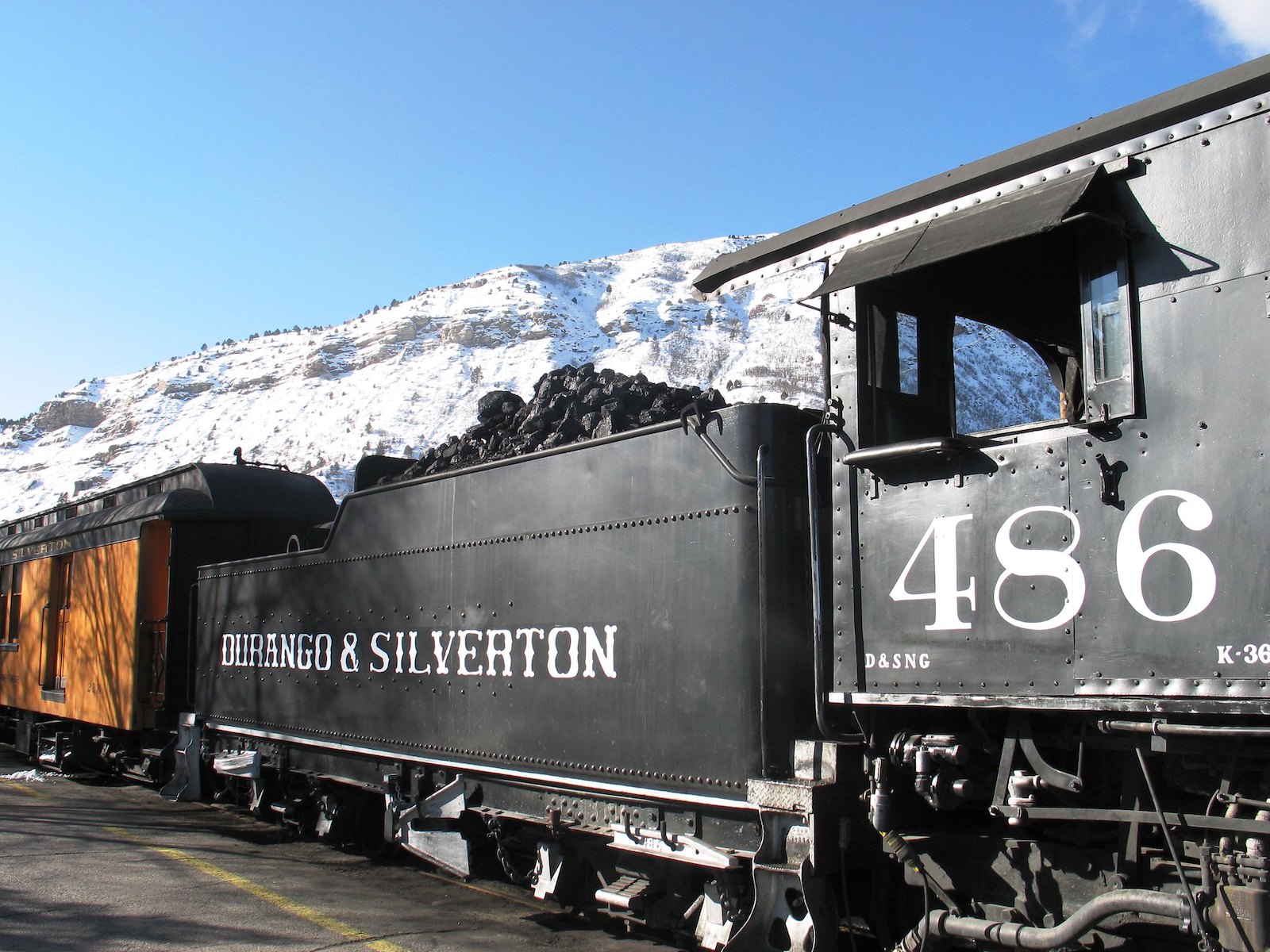 Durango and Silverton Train – Departs daily from Durango, and makes an approximately two-hour stop in Silverton before returning to Durango. It's one of the most famous narrow gauge railroads in Colorado. This historic train has been operating for over a century, and the views are one-of-a-kind.
Kendall Mountain Recreation Area – A small mountain with year-round recreation, including skiing, ice skating, and cross-country skiing in the winter. This is a great spot for beginners to get their bearings on the slopes.
One Hundred Gold Mine Tour – Just a fifteen-minute drive from Silverton is a tour that will bring life to Colorado's old mining days. It is only open seasonally, but it gives attendees a sense of how miners lived a century ago.
San Juan County Historical Society – The San Juan County Historical Society hosts several notable historical hotspots in and around Silverton, including the Mayflower Mill and 1902 County Jail. They are open to visitors seasonally.
Silverton Mountain Ski Area – Where the serious thrill-seekers go skiing and snowboarding. It's the steepest ski area in Colorado and also gets some of the most snow. Plus, you can opt for heli-skiing in order to access more remote parts of the mountain.
Recreation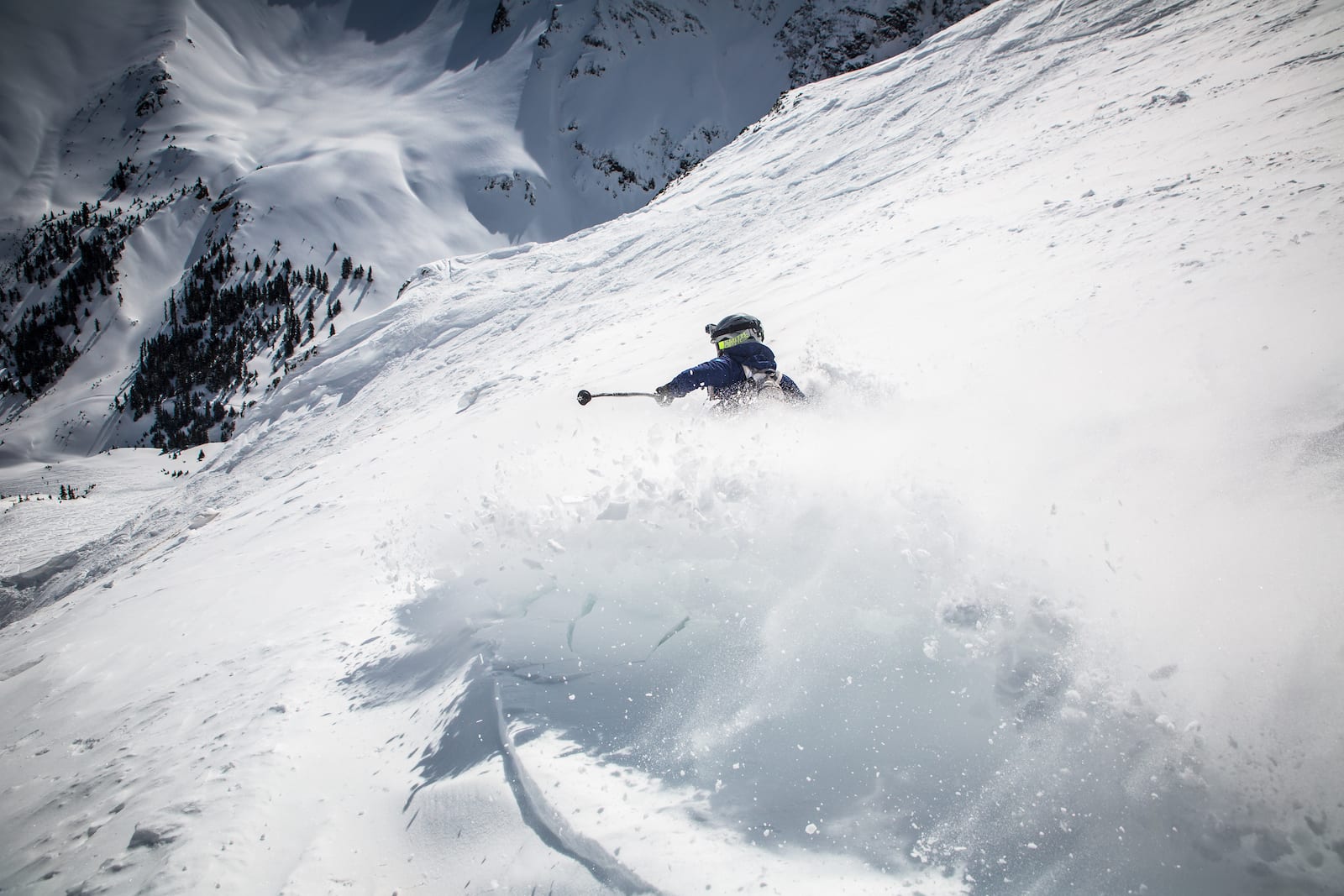 Silverton is known for its natural beauty and friendly locals. If you want a taste of the great outdoors, it is in all directions. Colorado boasts 58 fourteeners, and Silverton is fewer than twenty miles away from seven of them.
You can also find plenty of forests, hot springs, lakes, and rivers nearby. Exciting 4×4 trails are common, with many leading to nearby ghost towns. Jeep rentals are available in the area, as well as ATVs.
Boating – At beautiful Molas Lake, just over five miles away from Silverton, you can enjoy non-motorized boating or rent stand-up paddleboards and kayaks.
Camping –
Great camping opportunities are in the national forests surrounding Silverton, including the Rio Grande, San Juan, and Uncompaghre. There are free, dispersed campsites around the 4×4 Alpine Loop.
Silverton Lakes RV Resort is centrally located with Silverton Lakes South RV Resort just a bit further away. Other nearby sites include Silver Summit RV Park & Jeep and Red Mountain Motel & RV Park.
A few miles away, you can find more scenic camping at Kendall/Mineral Creek Dispersed Camping, Molas Lake Park and Campground, South Mineral Campground, Little Molas Lake Campground, Eureka Campground, and Lime Creek Campground.
Read about the camping near Silverton.
Fishing – The Animas River flows through the town providing fast access to trout fishing.
Hiking –
Ice Lake Basin – A somewhat difficult hiking trail, the Ice Lake Basin pays all who traverse it with mountain views, waterfalls, and its namesake's lakes.
Potato Lake – Potato Lake is a short hike between Durango and Silverton that rewards hikers with some of Colorado's finest scenery and the potential for birdwatching as well.
Read about the hiking trails near Silverton.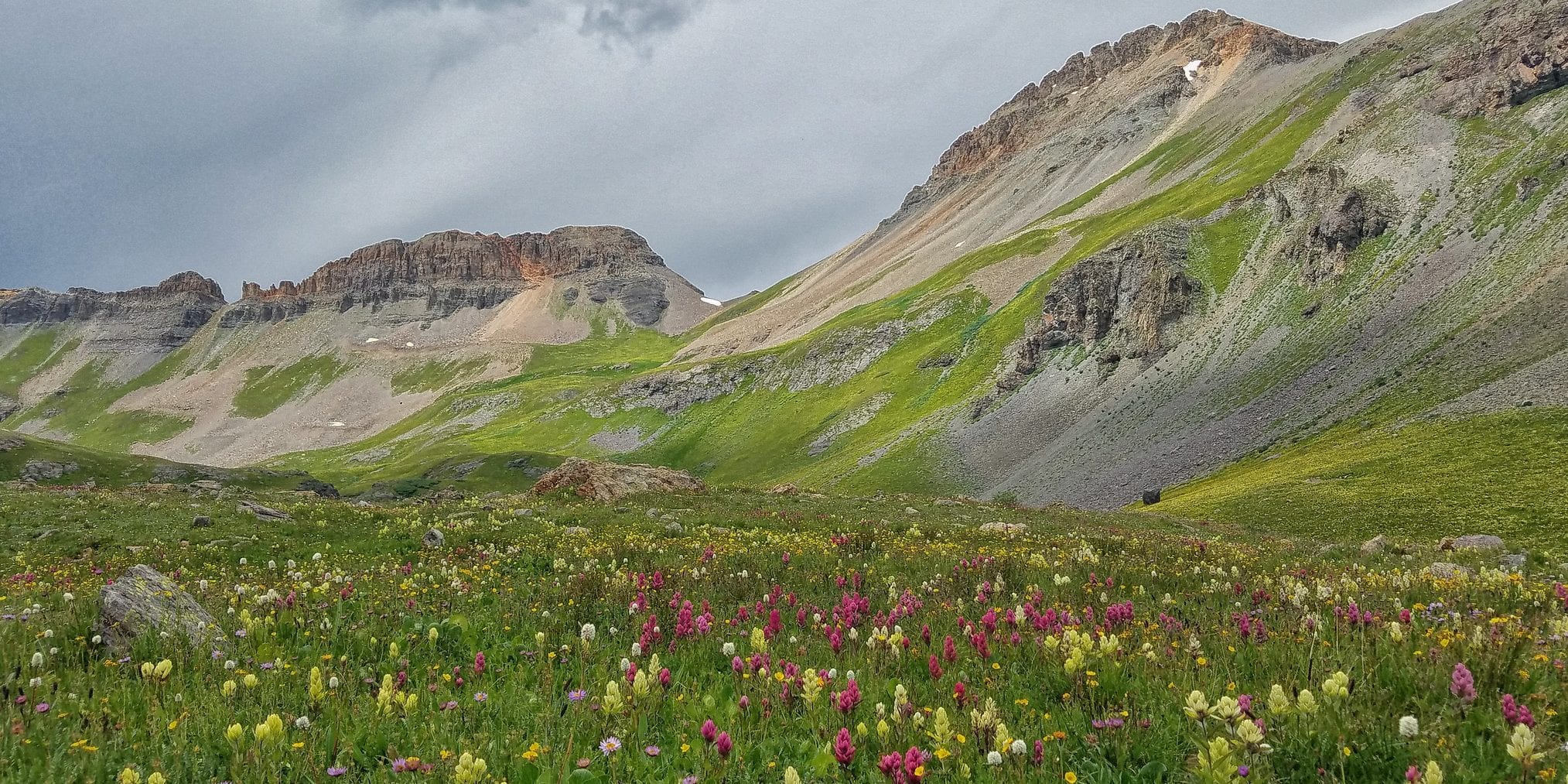 Rafting – People of all skill levels will love the The Animas River and thrill of rafting on a guided tour.
Scenic Drive – Million Dollar Highway is one of the best ways you can spend a day in the car is along the Million Dollar Highway, with jaw-dropping views and plenty of hot springs to stop at throughout your journey.
Accommodations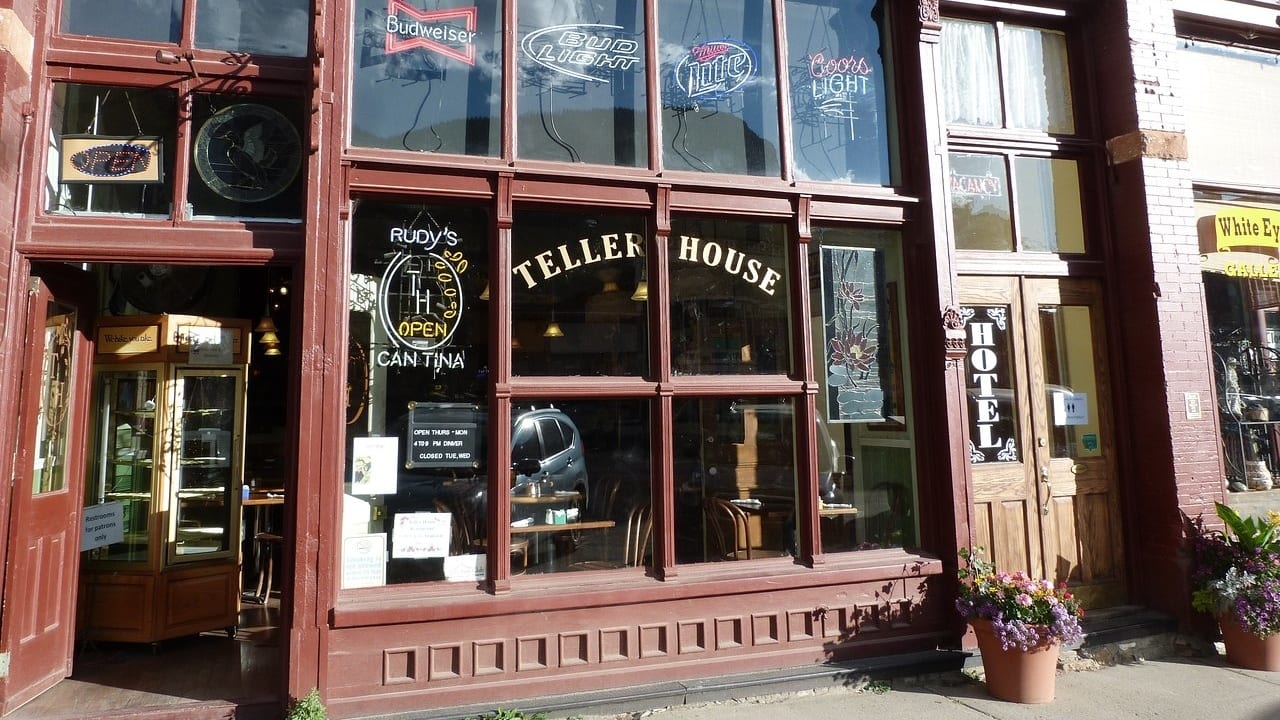 This section contains referral links. If you click through and take action, we may receive a commission, at no additional cost to you. 
The Avon – The Avon offers lodging with a side of nightlife, including a restaurant, bar, and live music venue all in one.
Grand Imperial Hotel – At one point, the Grand Imperial Hotel was the largest single-standing structure south of Denver. Now, it's known for old-time elegance and plenty of historical charm.
Teller House Hotel – The Teller House Hotel has been around since the 1890s, and this historic spot has a variety of room types in downtown Silverton.
The Wyman Hotel – The Wyman offers a unique combination of upscale, modern renovations and Wild West vibes.
Eureka Lodge – For a taste of history, you can book your private event (if available) right where the miners stayed at the Eureka Lodge. It can be booked for 2 to 7-day events, from June 1st to mid-September, and is a very popular wedding destination in the summertime.
Read about the best hotels in Silverton.
Dining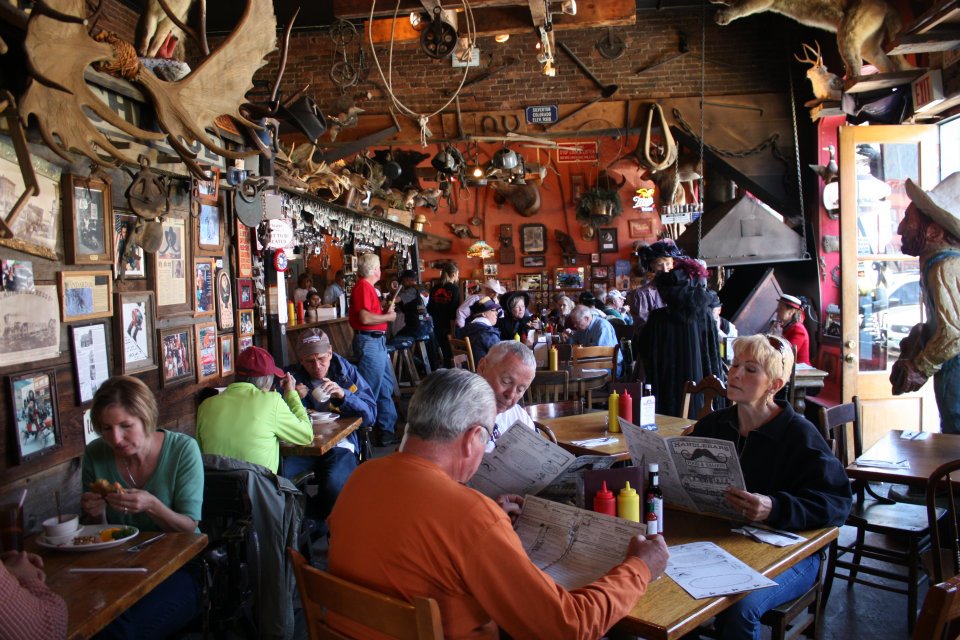 Silverton may be small, but there are still plenty of places where you can grab a bite to eat and wet your whistle. Some of the restaurants only operate seasonally, so be sure to check their websites for up-to-date information.
Avalanche Brewing Company – Beer and casual fare in downtown Silverton.
The Eureka Station – A tavern specializing in pasties, a historic dish popular with the Cornish immigrant miners.
The Golden Block Brewery – Wood-fired pizza and craft beer.
Handlebars Food & Saloon -Food and drinks for the whole family in a wild-west atmosphere.
Natalia's 1912 -A historic restaurant with a patio and a full bar.
Rocky Mountain Funnel Cake Factory – A place that will satiate your funnel cake cravings.
Thee Pits Again – Excellent barbecue served in an unmistakably pink building.
The Shady Lady Saloon – A historic spot for late-night drinks.
Special Events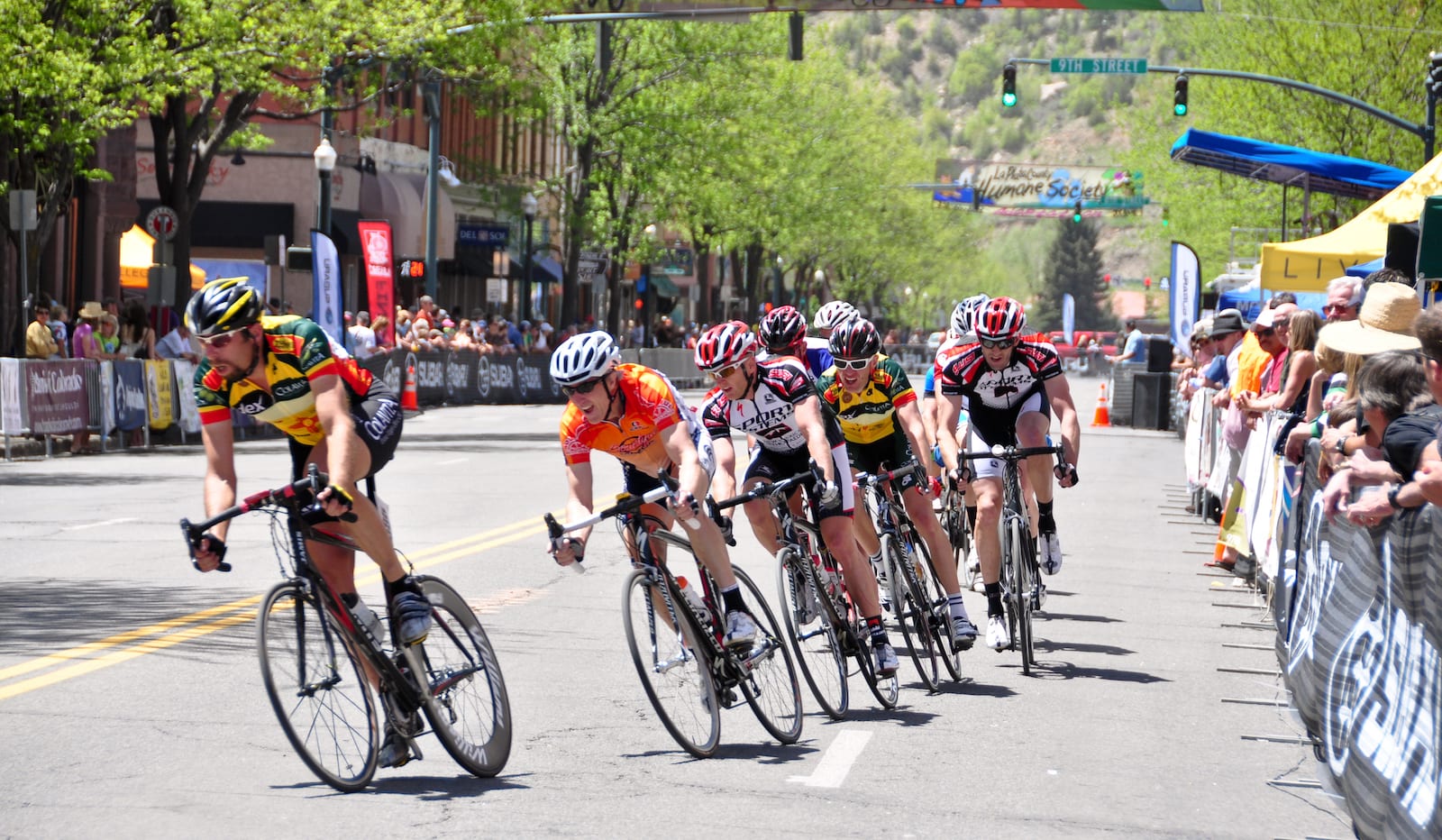 Feb – Silverton Skijoring – Annual festival in Silverton where people participate in skijoring, a lesser-known Nordic sport that combines water skiing, horse racing, and snow skiing.
Apr – Silverton Splitfest – This annual festival gives attendees the chance to demo splitboards, learn avalanche safety, and brush up their backcountry skills all at the same time.
May – Iron Horse Bicycle Classic – Historic bike race from Durango to Silverton, racing the Durango and Silverton train.
Jun-Jul – Silverton Summer Sounds – At Columbine Park, you can find live music, food, and drinks to enjoy.
Jun-Sep – First Friday Art Walk – Put on by the Silverton Creative District, this event is a self-guided trip through Silverton's surprisingly abundant art scene.
August – Silverton Arts Festival – Celebrate the arts at this yearly event where you can purchase and admire pieces from local artists.
Read about the top events in Silverton.
Activities near Silverton
ATV/Jeep Rentals:
Cross Country Skiing:
Federal Lands:
Ghost Towns:
Hot Springs:
Ice Skating:
Mine Tours:
Public Parks:
Railroads:
Scenic Drives:
Ski Areas:
State Wildlife Areas:
Towns:
Transportation:
Latest in Silverton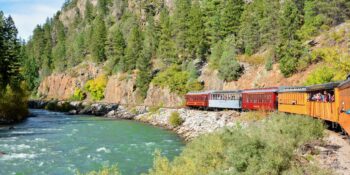 Colorado's scenic train rides are some of the best in the country. From utility to tourist…