Potato Lake is an extremely scenic small, natural body of water located in the San Juan National Forest, between Durango and Silverton, Colorado. To reach the lake, a challenging drive and short hike are required, but the clear waters, seasonal colors, and surrounding mountain peaks are generally considered well worth the journey.
Potato Lake is also known as Spud Lake. Looking due north from the water, visitors can see the 11,871-foot Potato Hill, which is also known as Spud Mountain. To the east, the Needle Mountains offer a dramatic backdrop.
Potato Lake Access
To reach Potato Lake, visitors must hike about 1 mile up the Potato (Spud) Lake Trail. The journey to the lake requires a small elevation gain, reaching the shores of Potato Lake at about 9,800 feet above sea level. Rated at easy to moderate, the trail is very popular in the summer and fall but can be accessed most months of the year.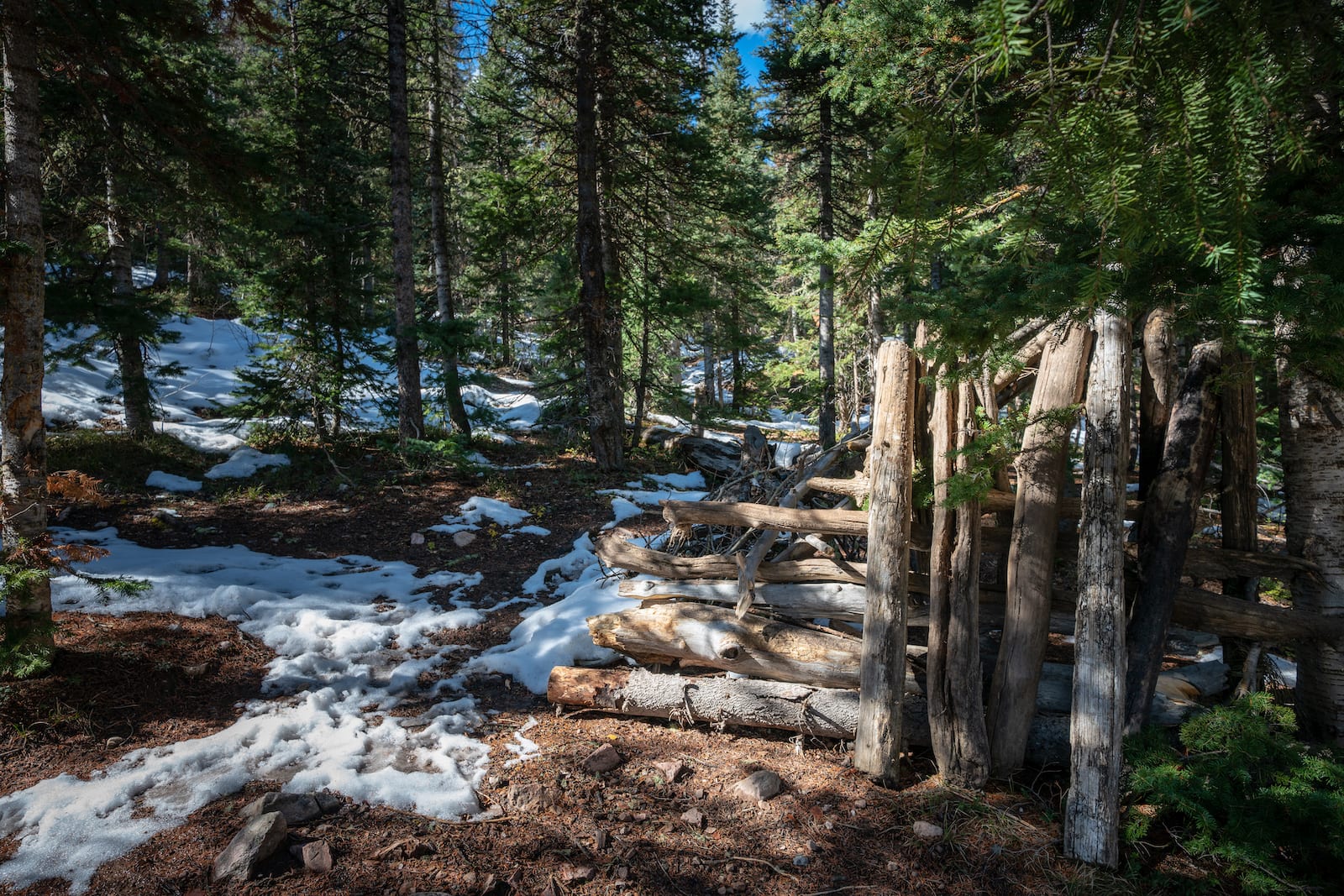 To reach the trail, motorists must turn onto Lime Creek Road, which is found 5 miles south of Coal Bank Pass along Highway 550.  The trailhead is reached about 3 miles from the highway. Lime Creek Road can be rocky and uneven, so a high clearance vehicle is strongly recommended. Parking is somewhat limited at the trailhead and there are no restrooms available onsite.
Activities near Potato Lake
Once Potato Lake is reached, visitors can choose to continue along the Potato Lake Trail all the way around the small body of water. In total, the ascent, circumnavigation, and return to the trailhead sum up to be just over 3 miles in length. There are additional activities found within the surrounding San Juan National Forest.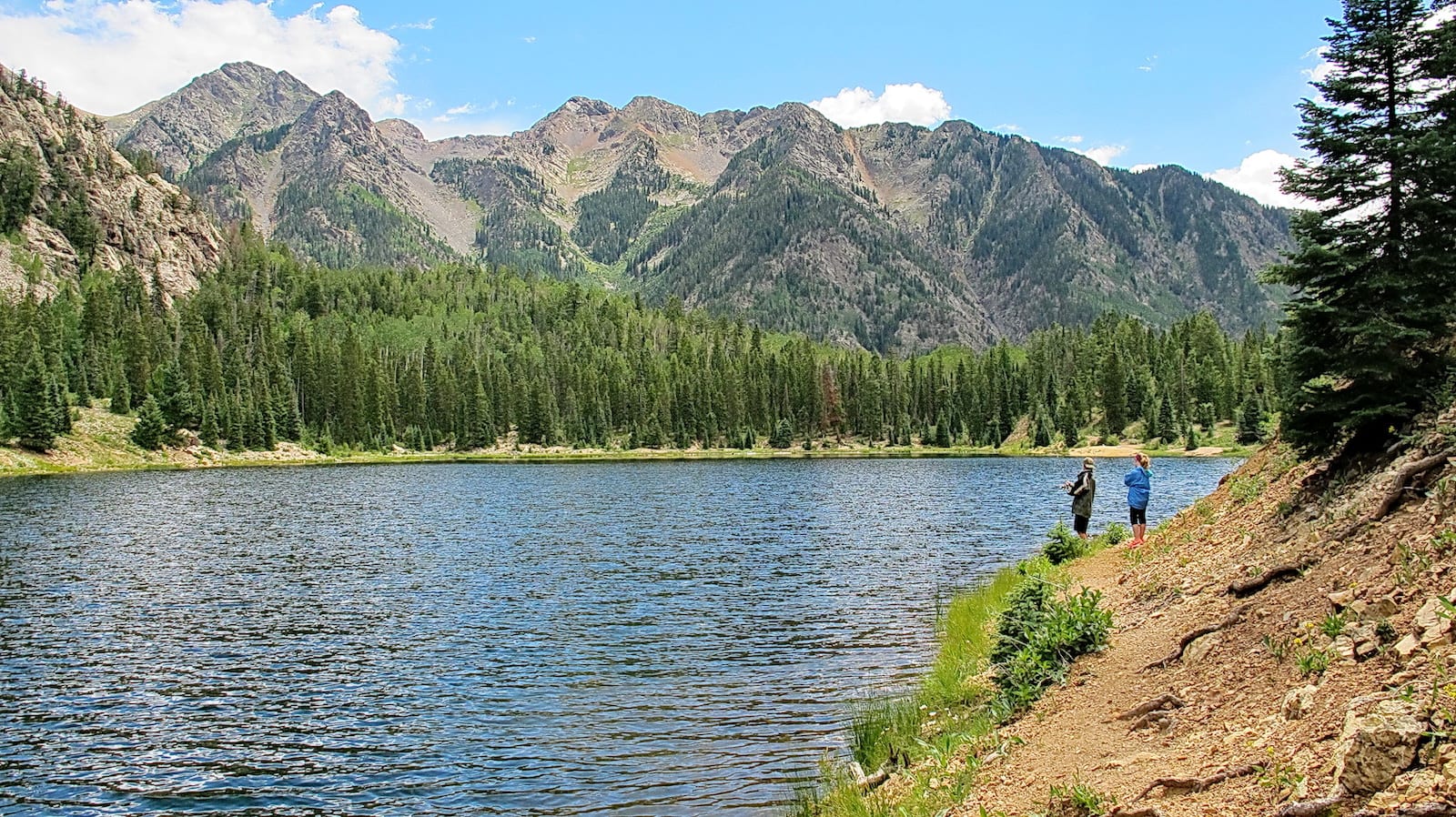 Birding & Wildlife: The Potato Lake Trail offers tremendous bird watching opportunities in the area's high elevation, remote, and dense forest. Hawks, grosbeaks, kinglets, and warblers all may be spotted in the area, with ducks, grebes, and other waterfowl typically dotting Potato Lake and surrounding reservoirs.
Beyond the birdlife, visitors of Potato Lake may also encounter butterflies, beavers, squirrels, elk, deer, snakes, bears, and other Rocky Mountain critters.
Camping: Dispersed, backcountry camping is permitted near Spud Lake, so long as visitors adhere to national forest regulations. Off of the trail, there are also several primitive campsites available along Lime Creek Rd.
Fishing: A valid state fishing license is required to fish in Potato Lake and its surrounding waters. In general, anglers will find good, peaceful fishing conditions with opportunities to catch native cutthroat and brook trout.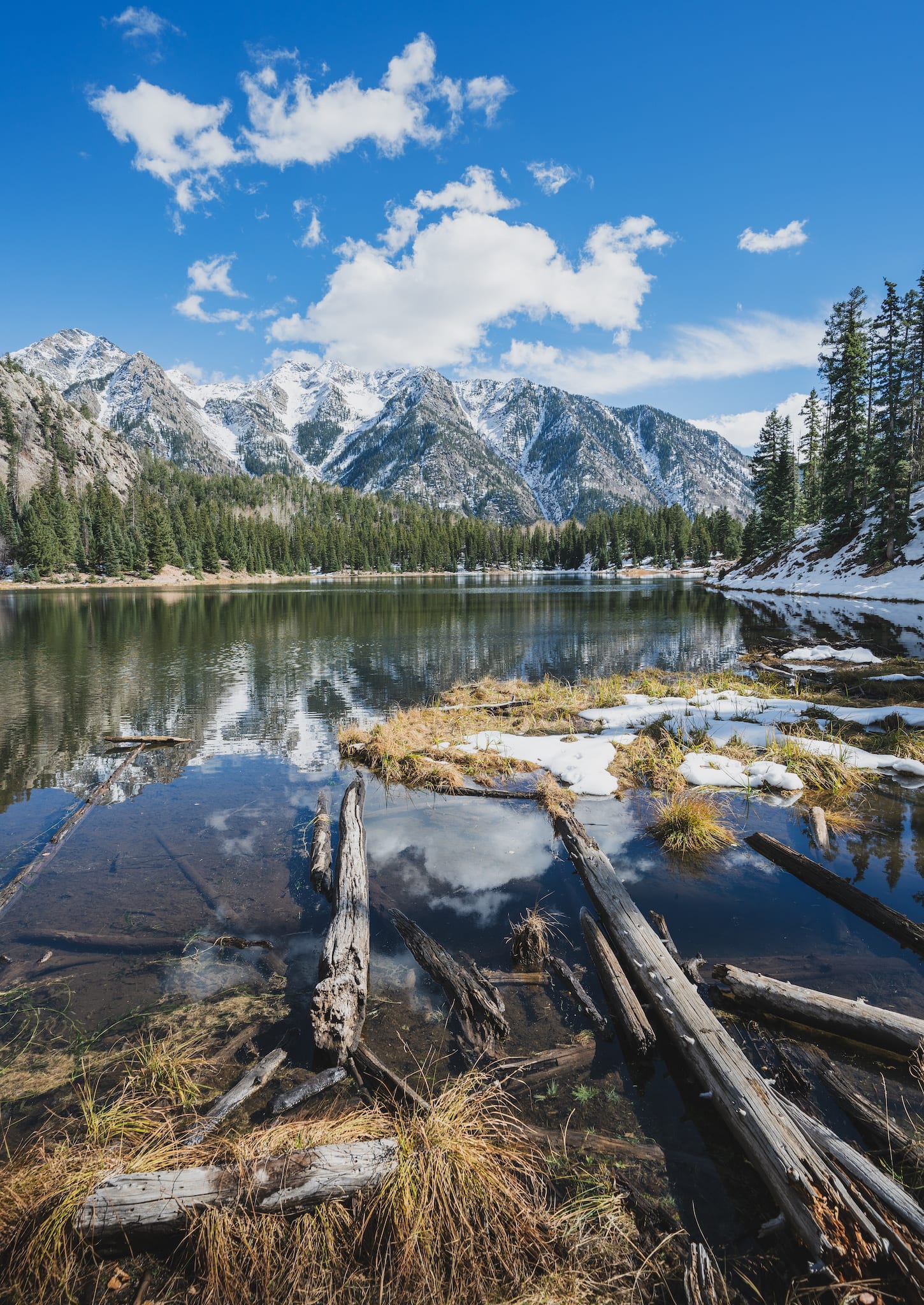 Details
Address: Potato Lake Trailhead, Lime Creek Rd, Durango, CO 81301 (between Silverton)
Phone: 970-884-2512
Season: Year-round, limited access in winter
Hours: 24/7
Fees: None
Website: fs.usda.gov/recarea/sanjuan/recarea/?recid=43242&actid=50