Mountainous, serene, and striking are some of the words used to describe the Durango landscape. It's one of the largest mountain towns, boasting a big downtown and plenty of amenities. Its history makes it a unique stop for those exploring railroads, ghost towns, and ancient ruins.
Durango's mild elevation of around 6,500 feet is a perfect mix of winter wonderland and milder temperatures. This extends many of Durango's activities into year-round status, including hiking and fishing.
Located about 30 minutes north of town, Purgatory Mountain Resort is one of the main draws of the area. Fort Lewis College is also located in Durango, which brings an additional few thousand students into La Plata County in addition to the 19,071 permanent residents.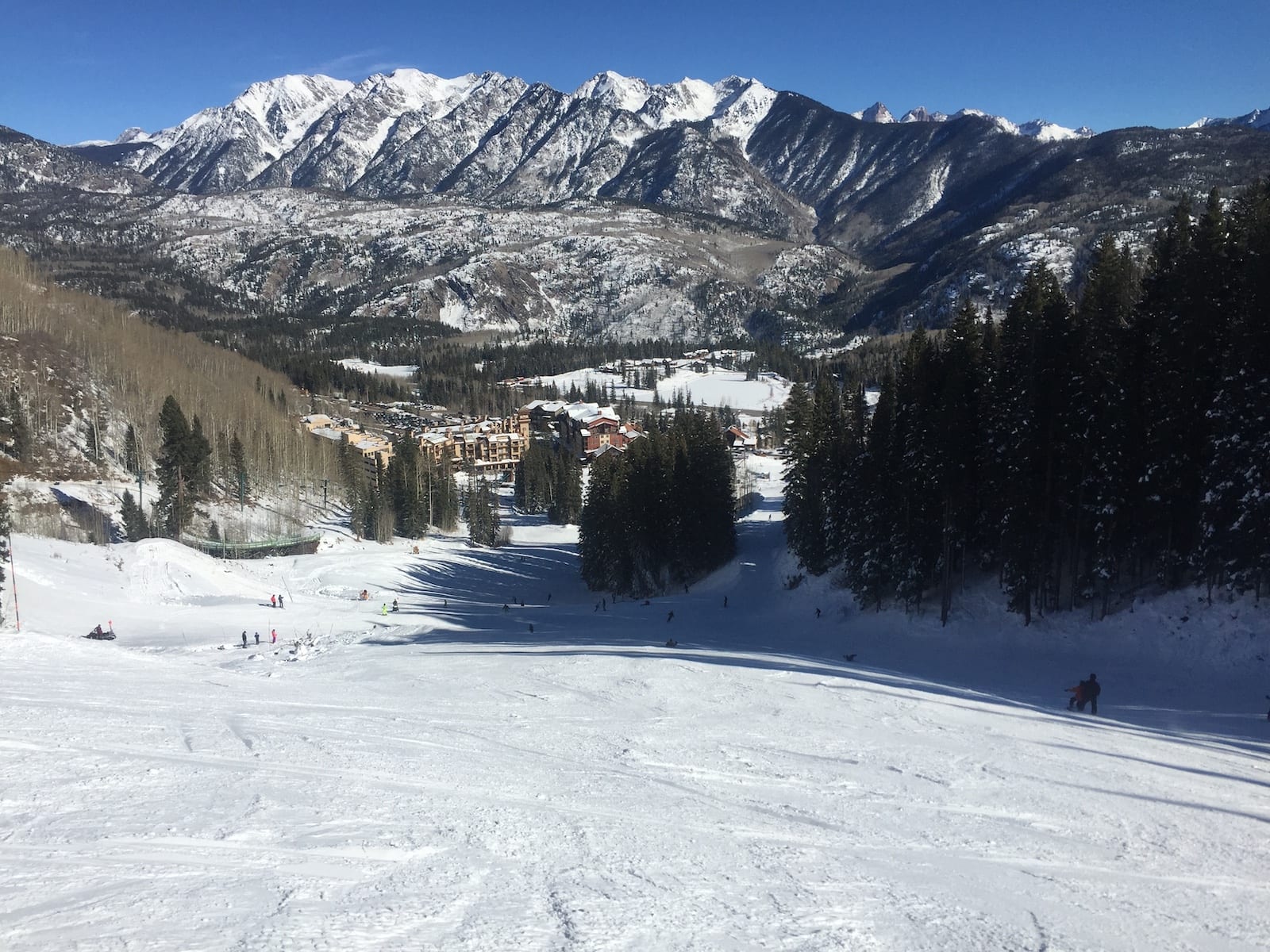 The famous archeological sites of Mesa Verde are only a scenic 45-minute drive west. This national park is open year-round and a must-visit if in the southwest region. There is also an airport nearby for added travel and cargo convenience.
History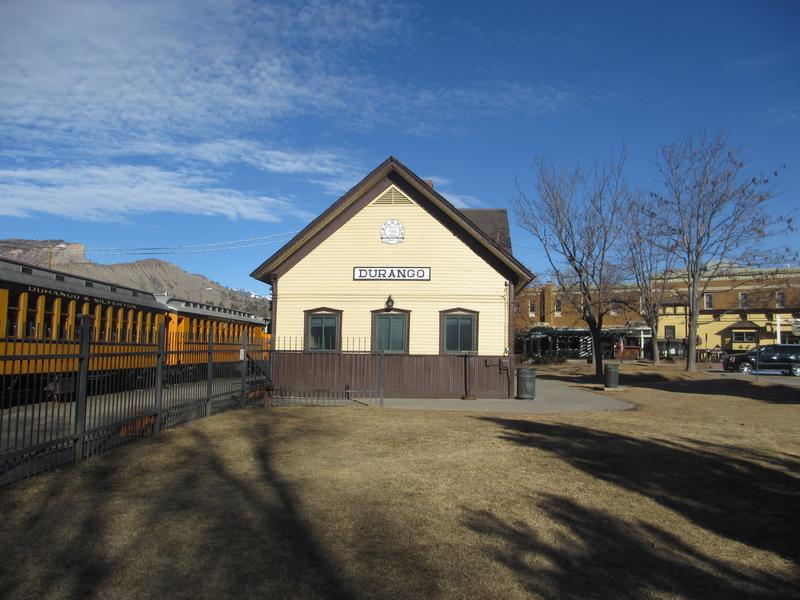 Durango was home to the Ancient Puebloans until the 14th century, and later the Ute. The area was settled by westerners in the 1860s and 1870s. It got its start as a mining town. There are many different places where you can learn about how gold miners made a living.
Today, it's one of the largest of the Colorado mountain towns located in the southwest, not far from the New Mexico border. It's fairly secluded, with not much around but the beautiful alpine scenery. Silverton is about an hour to the north and Pagosa Springs one hour west.
Main Attractions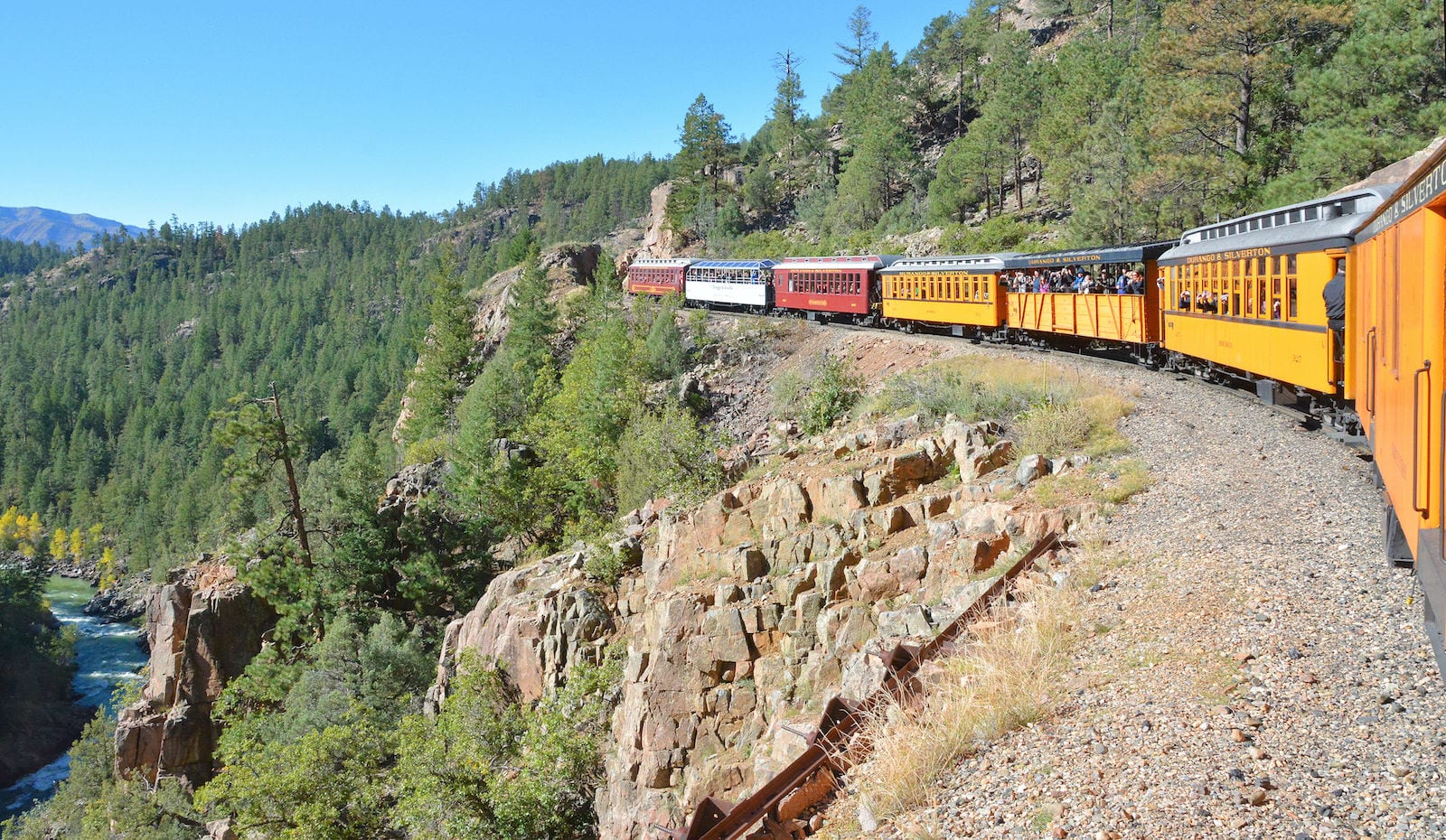 Animas River – On top of being a scenic river for sightseeing, the Animas River offers a range of water sports. Fishing is great on different sections of the river. Perhaps the most popular activity during the summer is whitewater rafting on the Animas River. There are 2 sections:
Lower Animas – A great trip for families, available in 1/2 and full-day. It passes through the Durango Whitewater Park in downtown Durango, which is popular for kayaking too.
Upper Animas – Renowned worldwide as a scenic, yet challenging section of the Animas River. Trips are available in 1, 2, and 3-day adventures. Class III-V, depending on the water level. It's known as the longest section of Class IV-V rapids in the country, boastings 30 miles of continuous whitewater.
Durango & Silverton Train – This tourist train departs daily during the summer season for the Old West town of Silverton. It runs along a historic narrow-gauge railroad high up in the San Juan Mountains.
Lake Nighthorse – Prime spot for motor boating, fishing, and swimming within a few miles of downtown Durango. It opened for public recreation in 2018, bringing a big water sports destination to town.
Purgatory Mountain Resort – Known as "Purg" to the locals, this laid-back ski resort features an exciting mix of runs for all abilities. Out of 3 ski areas, it's the best place to ski in town with exceptional views and fun, rolling terrain.
Read about the top things to do in Durango.
Recreation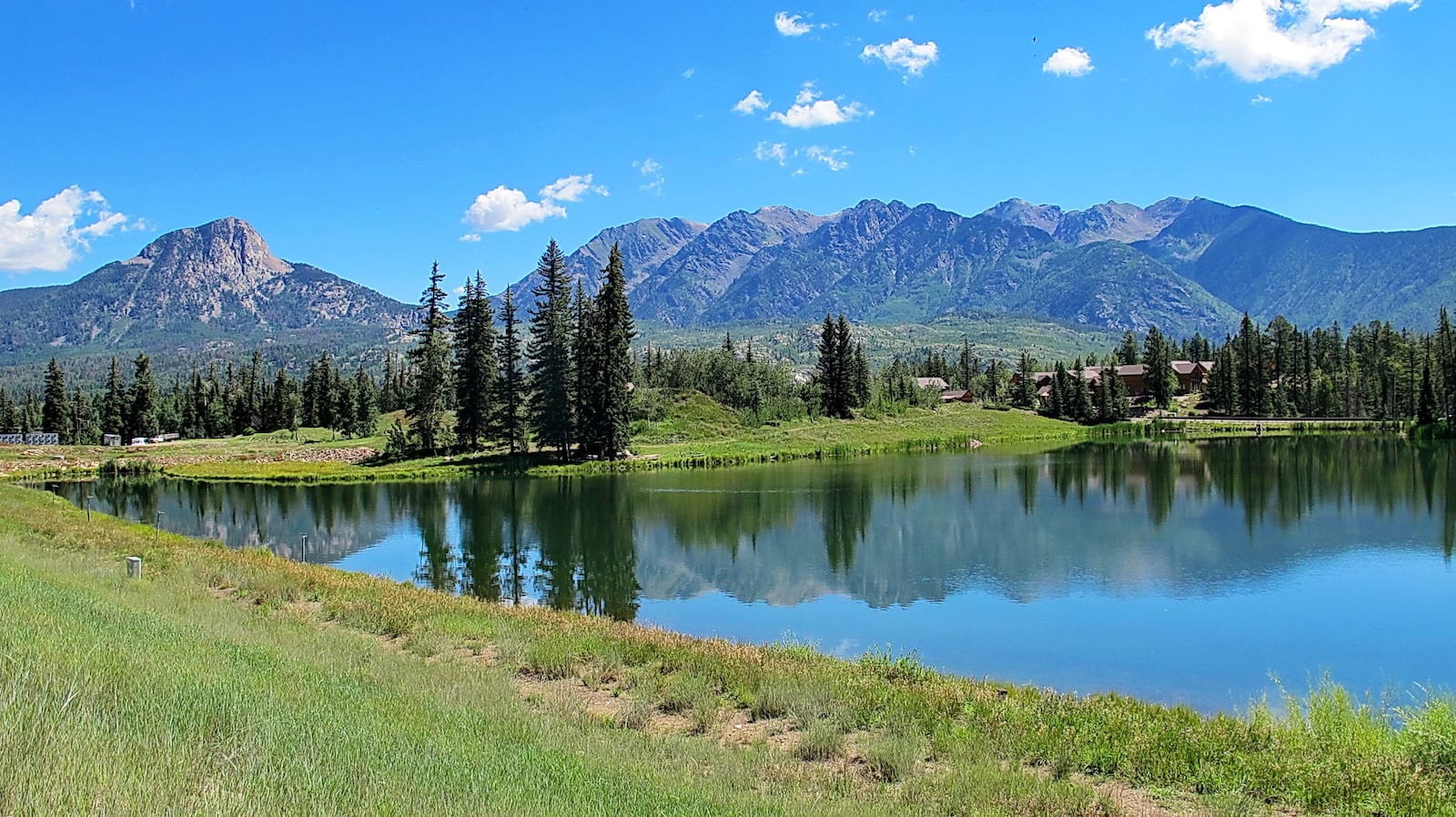 Camping –
There are a few places to camp out at Vallecito Lake. With 80 individual campsites, Vallecito Campground operates from late May to late September. A few of the campsites have hookups. There is also dispersed camping to be found on the forest roads nearby the lake.
Read about the camping near Durango and Bayfield.
Fishing –
The Animas River passes through town, providing numerous spots to fish with convenient access from downtown.
Vallecito Lake out in Bayfield is a great place to fish during the warmer summer days. It's located about thirty minutes outside town.
Read about the lakes and rivers to fish near Durango.
Hiking –
There are a lot of great hiking trails in Durango. One of the most well-known trails in the state ends in Durango. The Colorado Trail makes its way from Littleton's Waterton Canyon all the way southwest to La Plata County.
Another notable trek is the 17-mile Highline Loop Trail. It's a designated national recreation trail, which makes a great overnight backpacking trip.
Read about the hiking trails near Durango.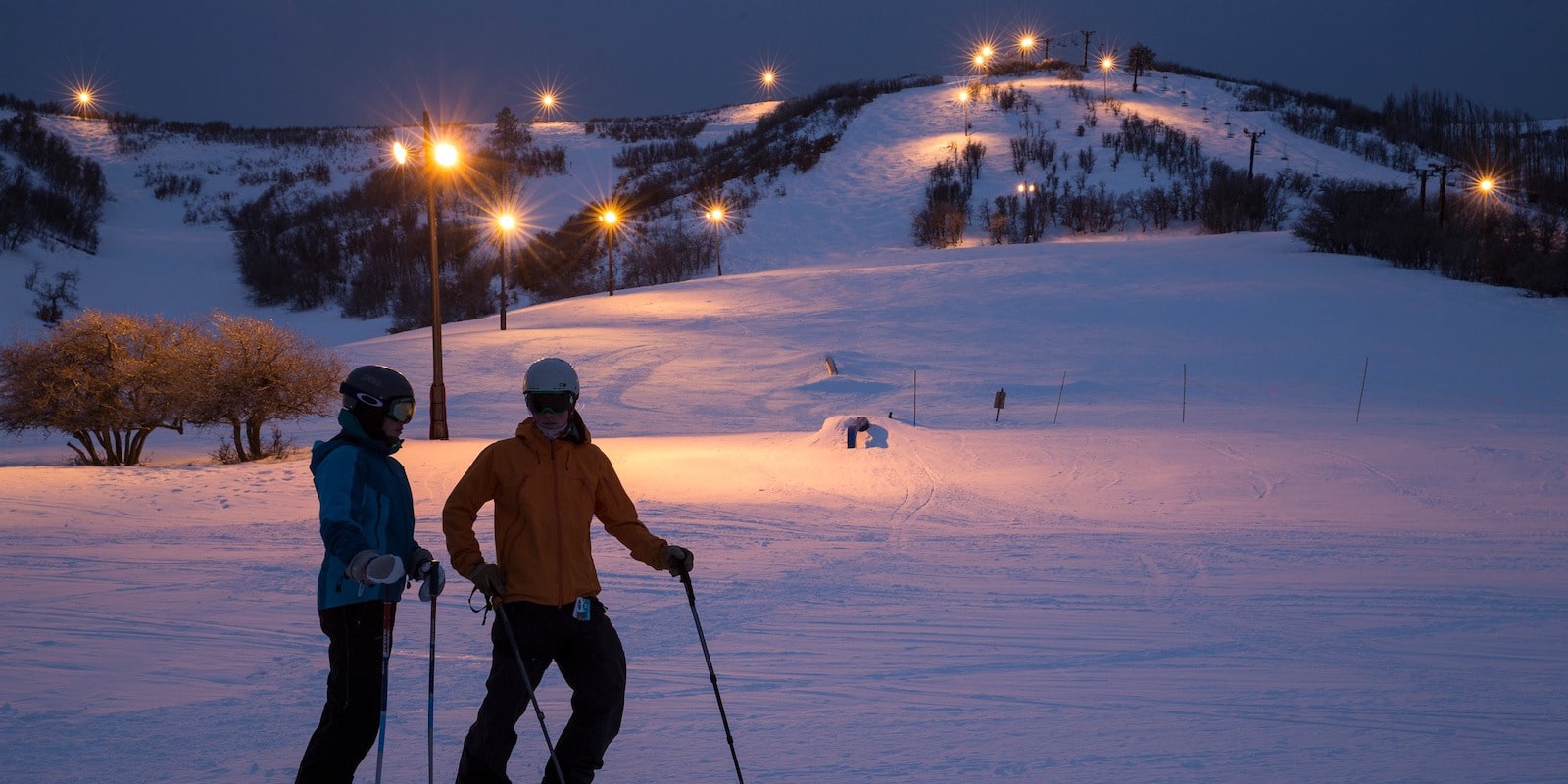 Skiing –
In addition to Purgatory, Chapman Hill is right in town and is perfect for beginners. There are two ropes to bring you up the hill, and also a place to snow tube.
Hesperus is 30 minutes from Durango and has 60 acres of great skiing. They are known for their great night skiing, and you can get a PowerPass that gives you access to other resorts in the area as well.
Wolf Creek is a little further away, but it boasts "the most snow in Colorado", with over 430 inches annually. They have a lot of backcountry skiing, cross country skiing, and on-site restaurants to enjoy.
Read more about the ski areas near Durango.
Accommodations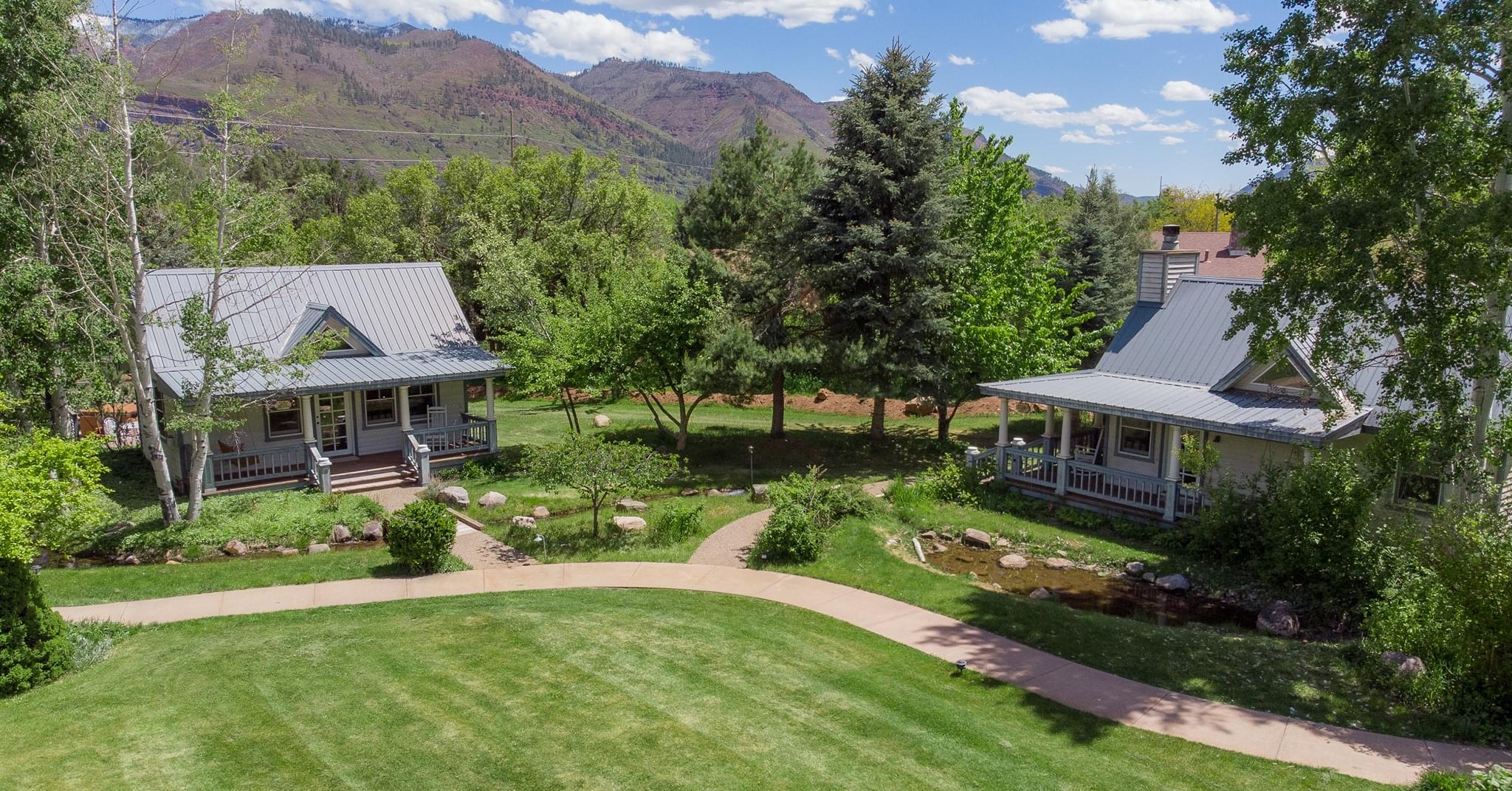 This section contains referral links. If you click through and take action, we may receive a commission, at no additional cost to you. 
Strater Hotel – Stay here for a true Old West experience. Opened in 1887, the Strater was quick to become a local favorite. Friendly staff and an elegant Victorian setting add to this National Historic Landmark.
Amenities include the Mahogany Grille, a fine dining restaurant, the Diamond Belle Saloon, a ragtime piano bar, and The Office Spiritorium, specializing in fine spirits, appetizers, and lighter fare.
Colorado Trails Ranch – Channel your inner cowboy (or girl) at this all-inclusive dude ranch.
DoubleTree by Hilton – This luxury 3-star accommodation has 3 on-site restaurants to choose from and each room has views of historic downtown Durango or the Animas River.
General Palmer Durango – Historic boutique hotel with Victorian-era decor that will make you feel like you've been transported back in time. There are 6 room types to choose from.
The Rochester Hotel – Their boutique hotel rooms are cozy and thoughtfully designed.
Durango Hot Springs Resort – These rental units sit on 10 acres of land at the base of the Hermosa Cliffs. There are multiple soaking pools and spa services to enjoy while you relax. Read more about the other hot springs near Durango.
Apple Orchard Inn – Offering a serene landscape with waterfalls, trout ponds, and mountain views, this inn is the perfect retreat. Choose from a room or a romantic cottage for your stay.
Country Sunshine Bed & Breakfast – Six lovely rooms for rent with complimentary breakfast in a European ambiance.
Read about the best hotels in Durango or the top bed and breakfasts in Durango.
Dining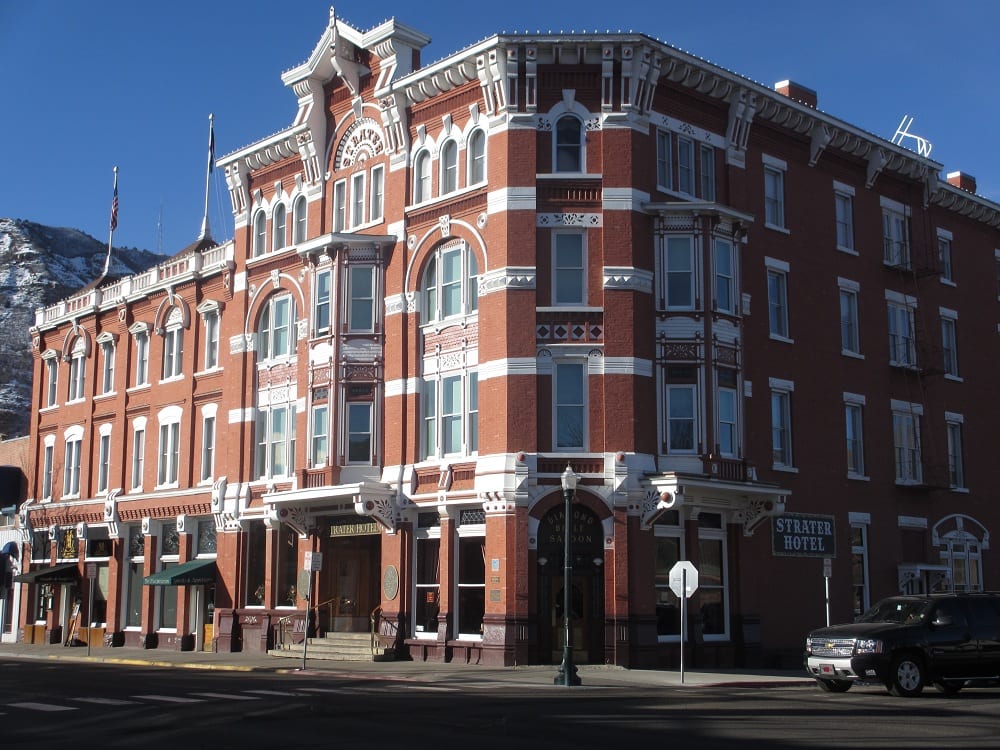 Strater Hotel –  Loaded with awesome dining. Go see a show, drink at happy hour, and then sleep for the night in the same place.
Carver Brewing Company – Colorado's second oldest microbrewery located on the main street in town.
Rocky Mountain Chocolate Factory – Get all your fudge, caramel apples, and various locally-made treats here.
Bar D Chuckwagon Suppers – An authentic western ranch just outside town, watch a live western stage show while you eat BBQ at a one-of-a-kind dining experience.
Ore House – Historic steakhouse restaurant in downtown Durango.
Read about the best bars in Durango or the wineries and cideries near Durango.
Special Events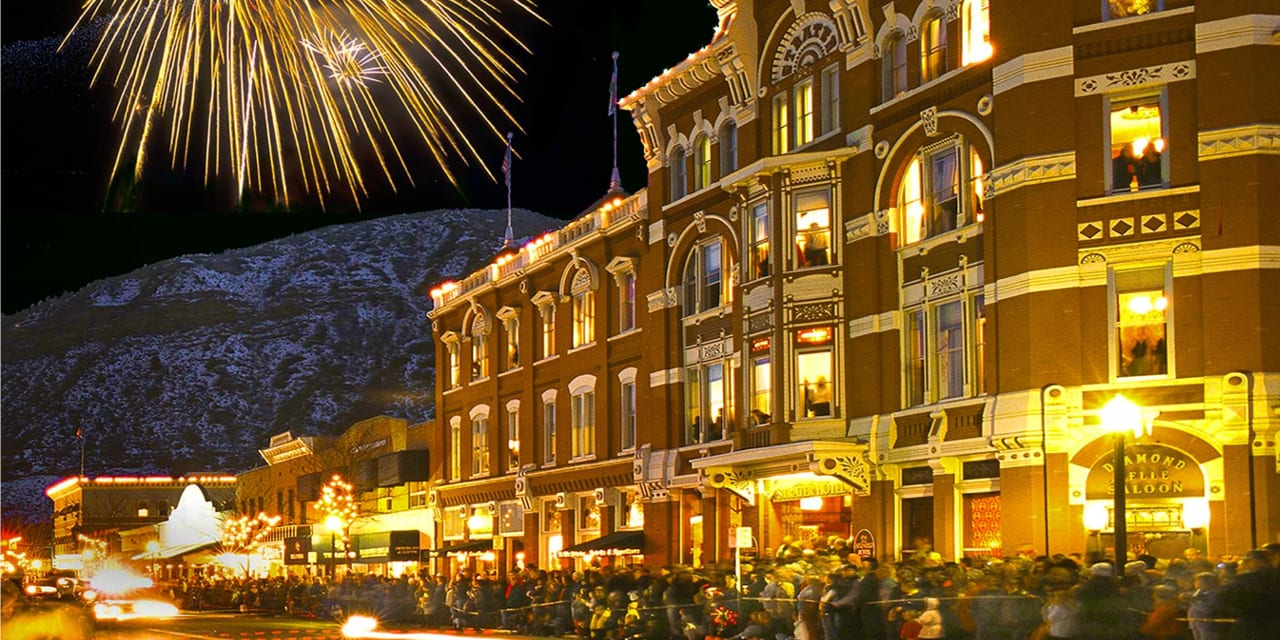 Jan-Feb – Snowdown – Winter festival held in late January/early February featuring a plethora of activities scheduled for five days around town.
Apr – Durango Bluegrass Meltdown – Three days of bluegrass music at varying venues around town held in mid-April.
May – Durango Wine Experience – Three-day wine tasting festival held in downtown Durango in early May.
May – Iron Horse Bicycle Classic – Three-day festival centered around bikers racing the Durango and Silverton train. It's a one-of-a-kind event held in late May, so don't miss it.
Jun – Animas River Days – Kayakers race a challenging slalom course right through downtown Durango in early June, followed by a river parade with a viewing party.
Jun-Aug – Durango Blues Train – Attend one of 4 nights at this one-of-a-kind rolling jazz concert on the rails.
Jul – Durango Fiesta Days – Week-long July western festival with rodeos, parade, and horse racing.
Aug – Mushroom & Wine Festival – Two days of wild mushroom and wine pairings held at Purgatory Resort in mid-August.
Aug – San Juan Brewfest – Annual summer Saturday attracts thousands from across the state to one of the largest beer festivals in the southwest, held in late August.
Aug – Four Corners Motorcycle Rally – Three-day summer weekend drawing hundreds of motorcyclists from around the southwest for a slew of festivities, held in late August.
Aug – La Plata County Fair and Fiesta – Classic county fair, with food, drink, entertainment, craft competitions, and complete with a Western rodeo Held in mid-August at the La Plata County Fairgrounds.
Sep – Durango Autumn Arts Festival – Experience a weekend of local art in downtown Durango. Explore the various booths filled with local arts and crafts, held annually on the third weekend in September during the autumn colors.
Oct – Durango Cowboy Poetry Gathering – Early October weekend festival showcasing poems and cowboys in Wild West Durango.
Nov-Dec – Polar Express Train Ride – Hop aboard the Durango & Silverton NGRR for a magical Christmas Eve story ride you'll never forget. Meet Santa Clause and see the sights of the San Juans, held from mid-November to New Year's Day.
Dec – Noel Night – The largest shopping night of the year centered around music, treats, and holiday festivities.
Read about the top events in Durango.
Activities near Durango
Amusement:
Biking:
Casinos:
Colorado Companies:
Cross Country Skiing:
Dude Ranches:
Escape Rooms:
Federal Lands:
Ghost Towns:
Hiking:
Hot Springs:
Ice Skating: 
Kayaking:
Performing Arts:
Public Parks:
Scenic Drives:
Ski Areas:
Sleigh Rides: 
Snowmobiling:
State Parks:
State Wildlife Areas:
Towns:
Train Rides:
Transportation:
Whitewater Rafting:
Wildlife & Plants:
Latest in Durango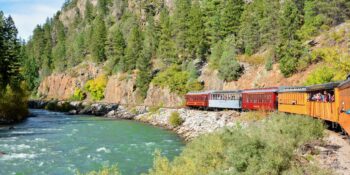 Colorado's scenic train rides are some of the best in the country. From utility to tourist…