Each winter, the normally quiet mountain town of Durango comes alive with festivities designed to keep the spirits high during cold days and long nights. Snowdown is easily one of Colorado's best multi-day festivals, regardless of the season.
Snowdown returns this year with a Shakespearean theme. Festivities run from Wednesday to Sunday, February 1 – 5, 2023, marking its 44th straight year.
The festival got its start like many other Colorado winter events: as a way to get through the dog days of the coldest part of the year. In 1979, John Murrah convinced The Durango Herald to seed his vision for a commerce-boosting celebration. They gave $2,000 and the legendary Snowdown was born.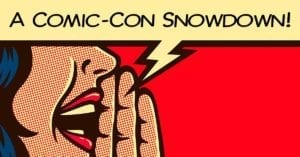 Winter Festival in Durango
The days are absolutely loaded with exciting, spirit-lifting events. Events are held all over Durango including numerous bars, the County Fairgrounds, Durango Rec Center, and the Animas City Theatre. There's everything from doughnut eating contests and scavenger hunts, to 3-on-3 basketball tournaments and beer trivia.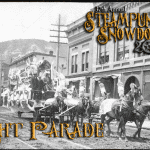 The main highlights are the Light Parade at dusk on Friday and the firework show on Saturday at 6 pm. If you get in town by Thursday, check out the Snowdown Jokedown, a hilarious yearly tradition.
Some other wacky events include the annual Belt Sander Drag Races, where two contestants race their belt sanders down a 50-foot two-way lane, as well as the Cribbage Tournament. Who wants to take a last-minute trip down to Durango?
This clip showcases the downtown Light Parade:
Nearby Accommodations
Check out the best hotels in Durango.
Details
Address: Durango, CO
Date: Wednesday – Sunday | February 1-5 2023
Cost: Free and Paid
Website: snowdown.org