Wild West Durango, Colorado is home to a world-famous narrow gauge railroad that attracts visitors from around the world. Along with three ski areas of mixed sizes and wonderful outdoor recreation, there's a slew of great hotels serving these travelers.
As far as mountain towns go, Durango's a big one with around 20,000 full-time residents. The historic narrow gauge railroad attracts people from all over the world. Because of Durango's popular tourism, there are a lot of hotels to accommodate. If you prefer a more personal experience, book a few nights at one of the town's many bed and breakfasts.
Probably Durango's Top Places To Stay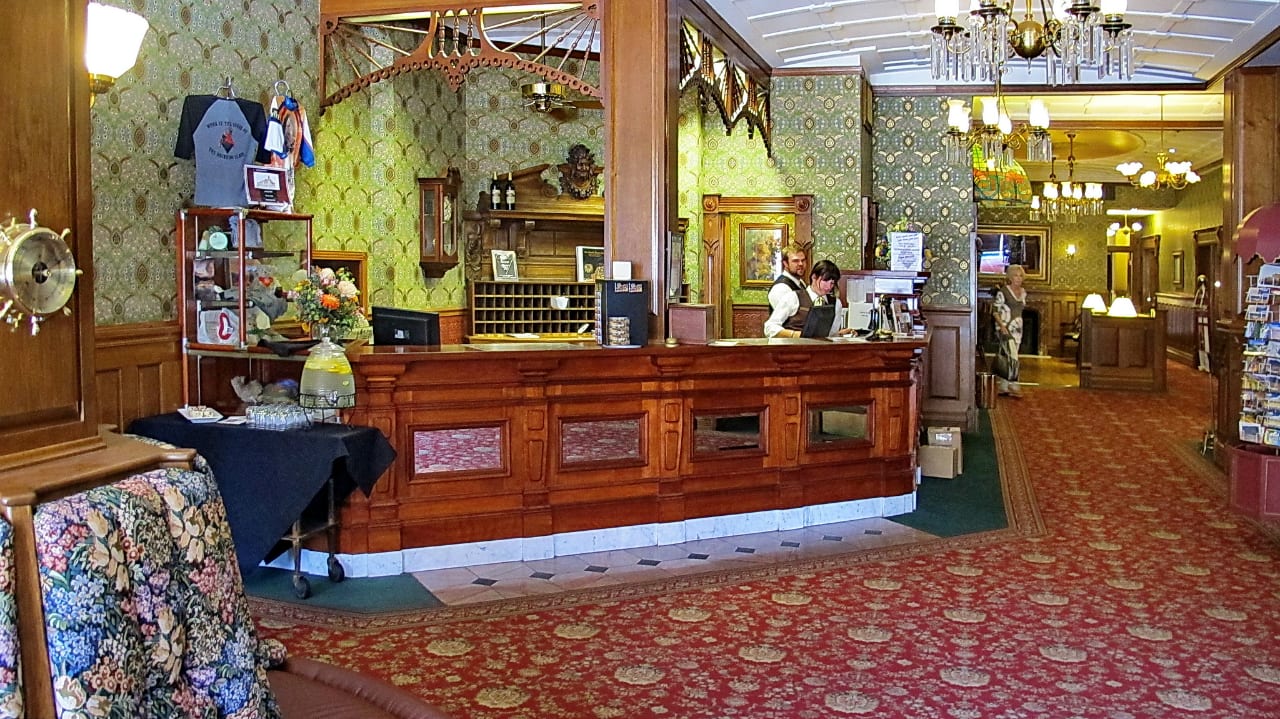 Whether you want a true western flair, upscale modern, or wallet-friendly, Durango has it. Hotels prices in Durango, like all tourist towns, can be affected by peak seasons. Summer is the busiest, so expect that to reflect.
There are several parts of town you could consider staying in. Downtown is probably the most popular, with several hotels to choose from. Purgatory Resort is the place to stay if hitting the ski slopes bright and early is a top priority. Since it's 30 minutes from downtown, there's a myriad of vacation rentals in between.
This section contains referral links. If you click through and take action, we may receive a commission, at no additional cost to you. 
Here are our choices for the top hotels in Durango, CO, in no particular order:
Strater Hotel – iconic, historic and classy accommodation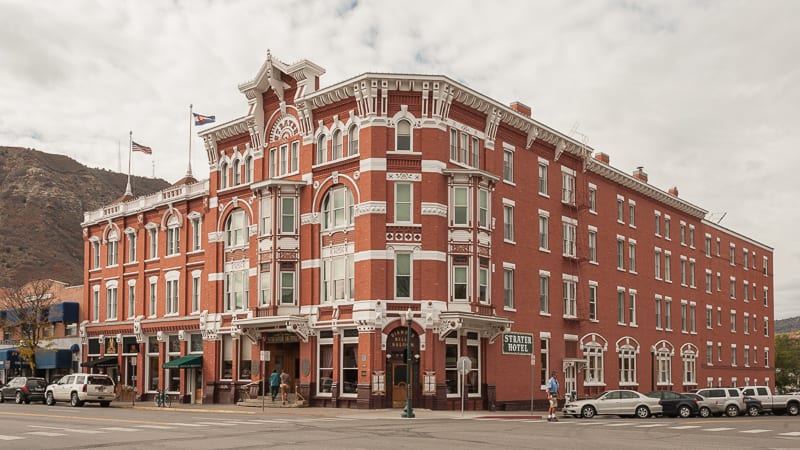 Like any great skyline or downtown, a few unique buildings can really shape a place. Stroll through historic Durango and try to not be in awe at the Strater's dominance on the corner of 7th and Main. The Strater Hotel was built in 1887.
Located in the heart of downtown, the Strater is convenient for everything. It also has everything, complete with its own theatre, restaurant, and old west saloon. Mahogany Grille is a fine steakhouse with an upscale Old West ambiance. Stop by for happy hour at the Diamond Belle Saloon, a ragtime piano bar with dance hall girls. Or watch a mock gunfight out front 3x per week.
Double Tree by Hilton – upscale downtown hotel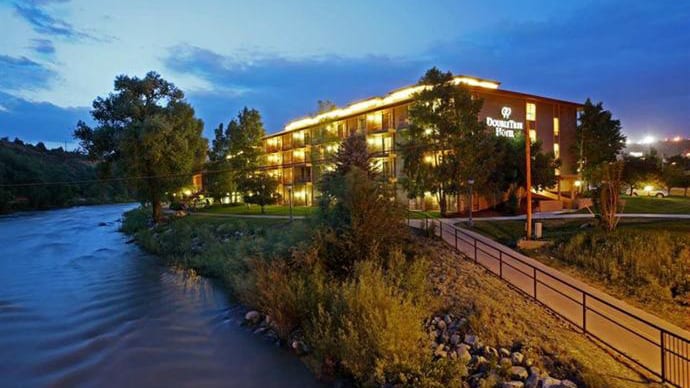 While it may your typical upscale hotel, Double Tree is unusual in Durango. It's the only place like it within walking distance of everything in the historic district. It's also the only place where you get a freshly baked cookie upon arrival, or anytime you ask.
The Double Tree sits just across Camino Del Rio (main commercial through street), which is 2 blocks off the main street. The tranquil and sometimes fierce Animas River runs behind the hotel, offering views of it from many balconies and a lovely multi-use riverwalk. Edgewater Restaurant and separate Lounge are the in-house dining and bar choices.
Durango Lodge – budget, convenient, hot tub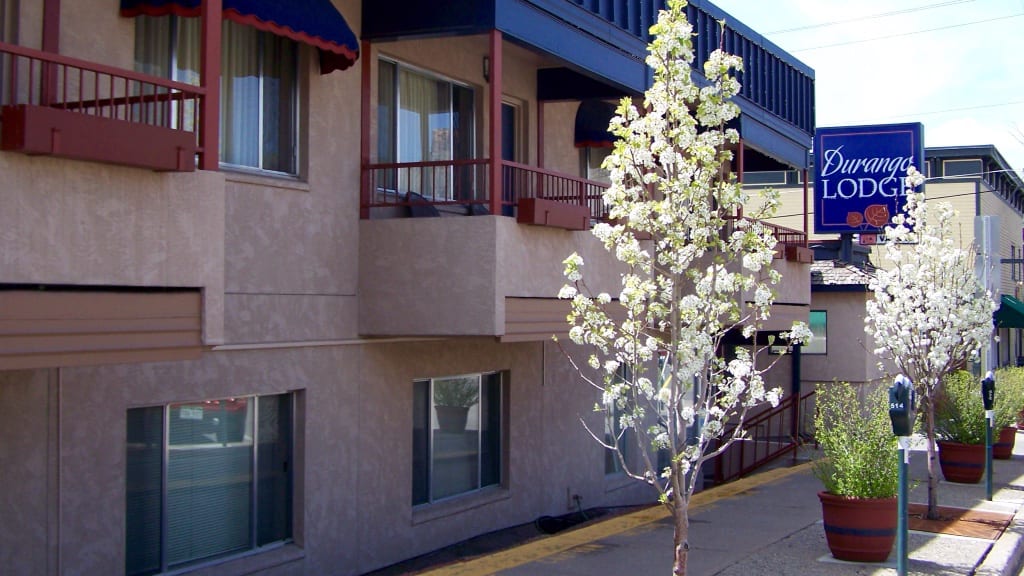 This budget hotel makes the list because it's clean, affordable, and almost directly beside the D&S Narrow Gauge Railroad. The location at the Durango Lodge is spectacular at the end of the historic district.
Rooms at Durango Lodge have been updated by this well-run hotel. Amenities include a continental breakfast, swimming pool, and hot tub. It's a few minutes to walk to all the best bars and restaurants.
Homewood Suites by Hilton – upscale suite-style rooms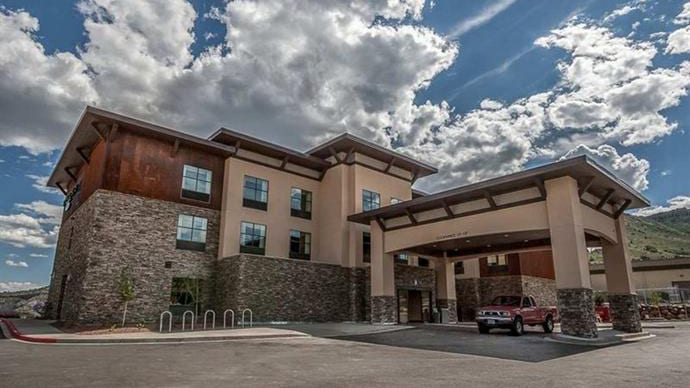 This option is just west of downtown tucked away off Highway 160, a big commercial street. If you have a car and want a bigger suite-style room, Homewood Suites is the place.
Complimentary tennis courts, gym, BBQ, business center, indoor swimming pool, and hot tub sweeten the deal. Breakfast is tasty and usually included. There's also a restaurant and bar on-site. The rooms are large and modern, and the staff is friendly and welcoming.
General Palmer Hotel – vintage charm, classic Old West decor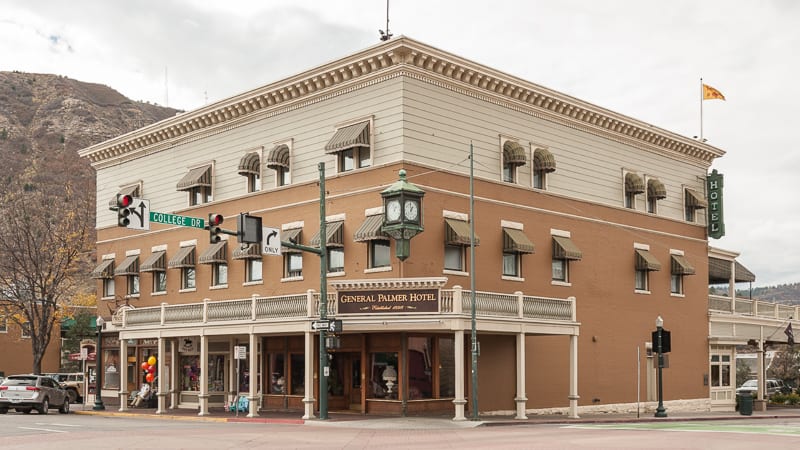 Another iconic Durango hotel, the General Palmer is a 3-star, true Old West joint. Stay in vintage style and elegance, within walking distance of the best tourist attractions.
The rooms are charming and classically decorated. Each one is unique and like stepping back into time. The hotel offers the main amenities and even a library. Unwind at the rooftop terrace with a cocktail and crisp mountain air.
Rochester Hotel – bed & breakfast in downtown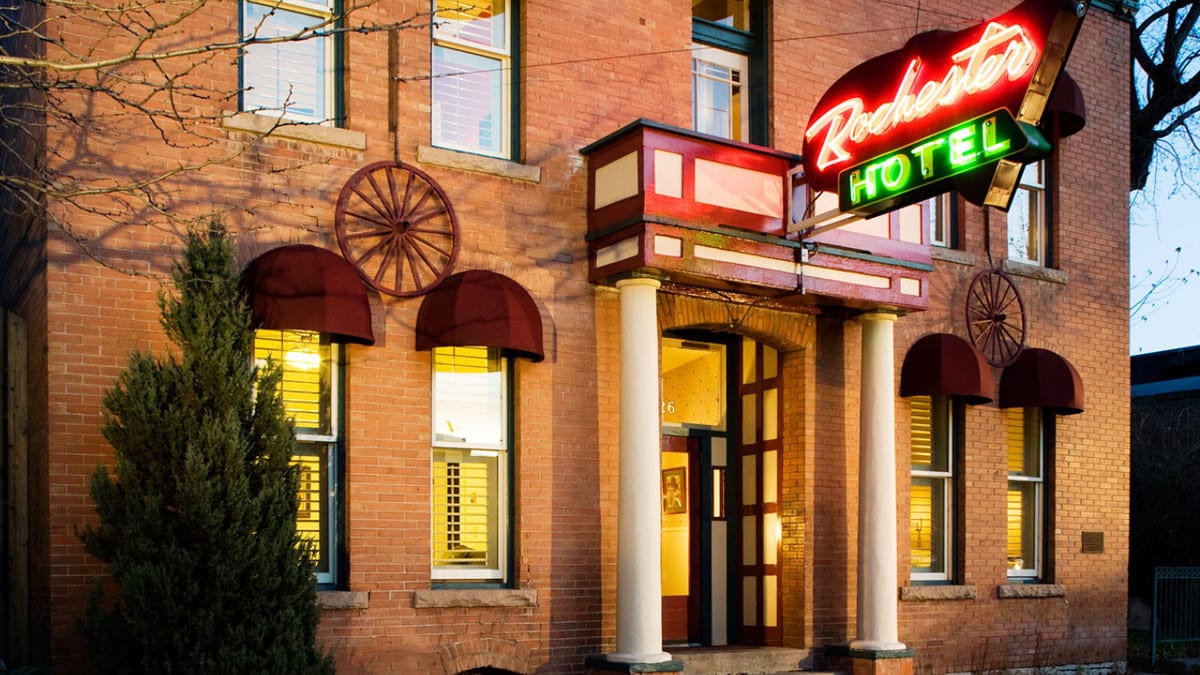 Situated across the street from one another, Rochester Hotel has specially designed rooms. It's located on 2nd Avenue, which is one block off Main Street.
This charming B&B serves a complimentary homemade breakfast. There's also a nice bar area and plenty of comfy places to lounge around the property. Access to all the area's attractions is easy from this guest's favorite.
Apple Orchard Inn – charming mountain cottages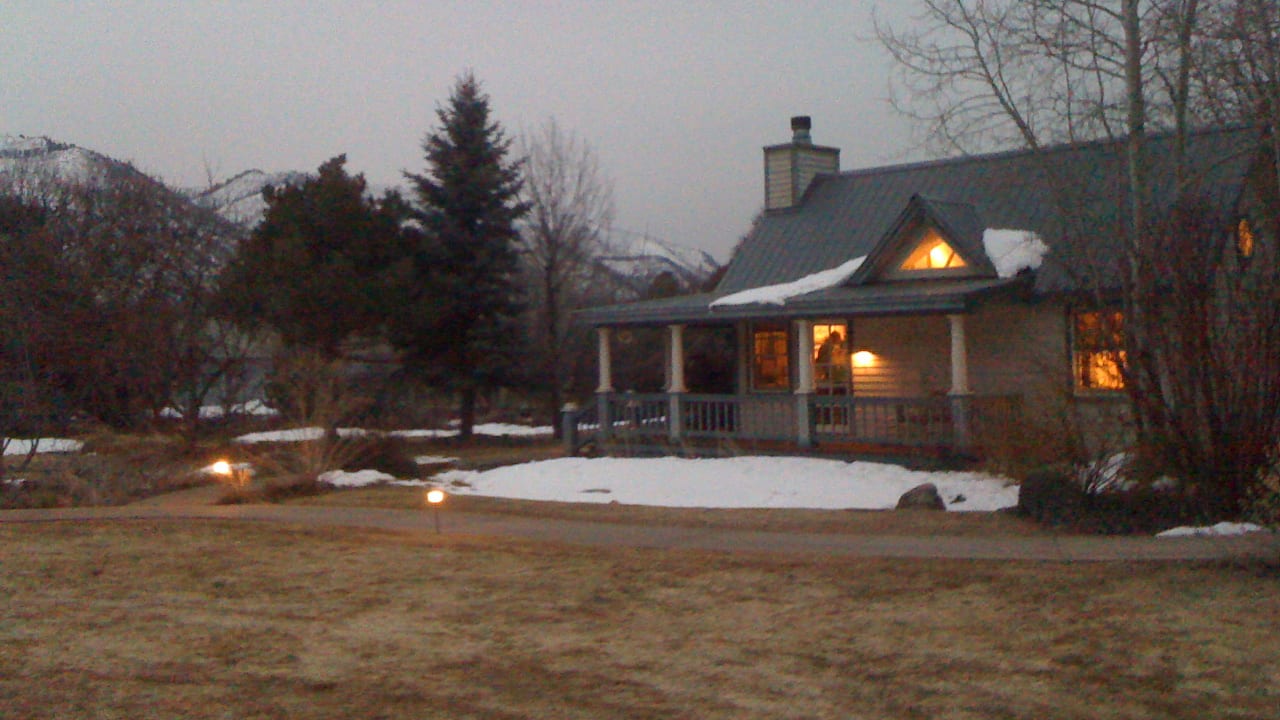 This 3.5-star resort offers charming cottage rentals just north of town in Hermosa. It's a unique bed and breakfast with beautiful gardens situated across the property.
The staff is friendly and helpful at Apple Orchard. Before guests leave for the day they're provided packed lunches. There's also a fitness center and golf course on the property.
Rio Grande Best Western – warm and welcoming in historic district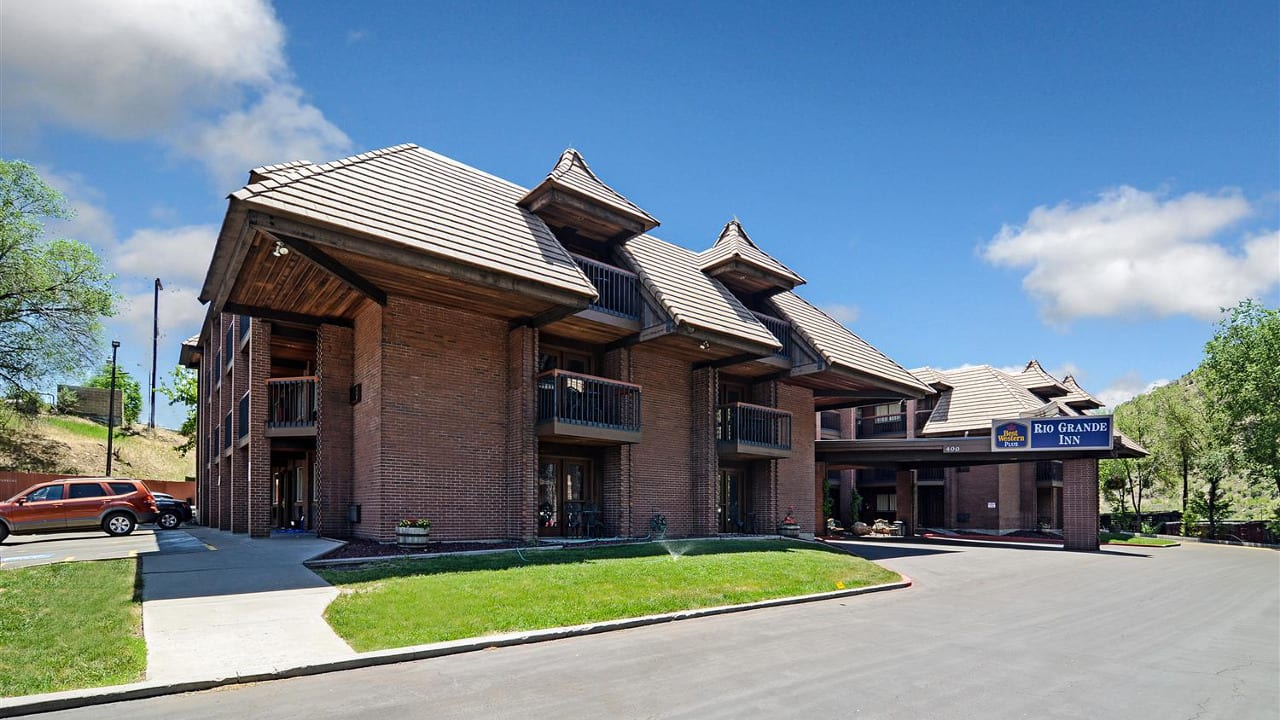 Despite its downtown Durango location, this could be the most hidden lodge on the list. It's nestled at the end of 2nd Avenue, around a quiet corner from the main drag. It's a wonderful, cozy hotel decorated with wood interiors, both warm and inviting.
The Best Western Rio Grande features plenty of hotel rooms facing an indoor courtyard and swimming pool. It's an oasis and not your standard white-walled hallway hotel. Enjoy complimentary breakfast, rooms with refrigerators, and walking distance to your favorite bars.
The Lodge at Tamarron – mountain resort living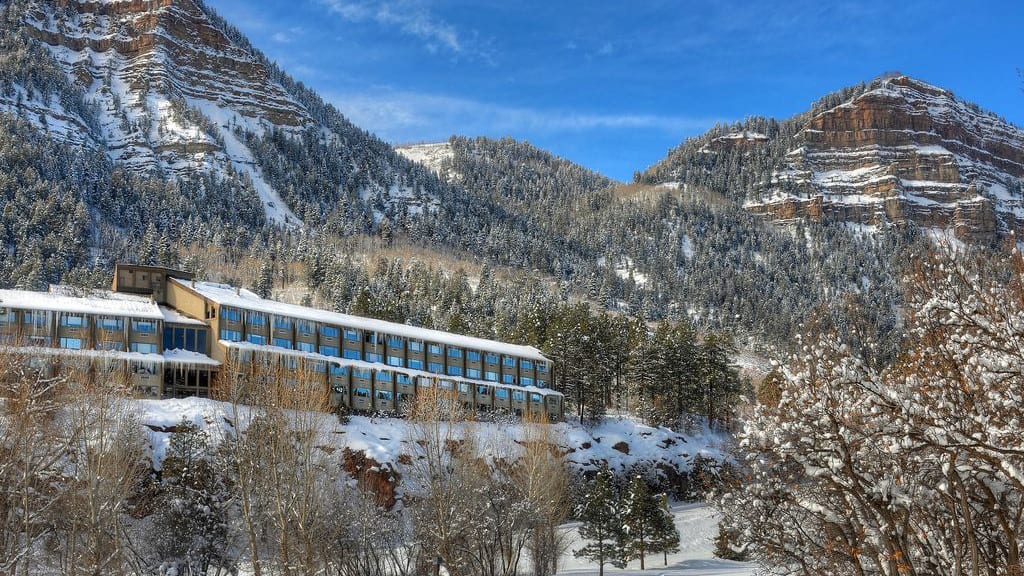 A full resort, The Lodge at Tamarron offers a range of amenities and rooms. For those splitting time between the slopes and downtown, this middle location spits the distance.
Each room is uniquely decorated, with a kitchenette and necessities. There's a restaurant and bar on site. There's an eighteen-hole golf course, gym, day spa with sauna, and beauty center. The mountain views around Tamarron are fantastic in your home away from home.
Purgatory Village Condo by Purgatory Resort – heart of ski village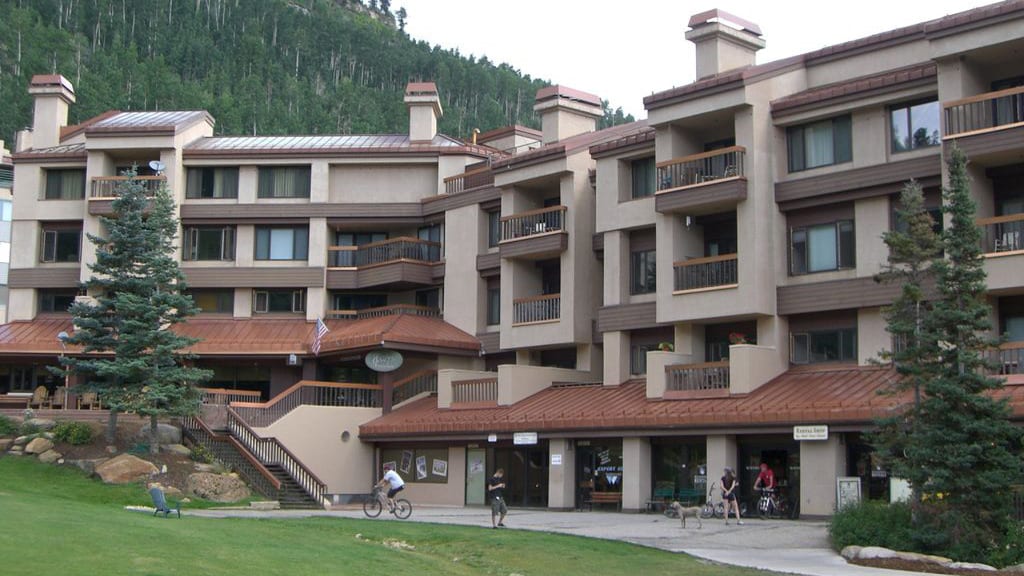 Those looking for a full ski-side mountain condo with all the amenities this is your place. Purgatory Village Condos sit at the base of the mountain in the heart of the summer and winter action.
Apartment-style rooms have kitchenettes and wonderful views. There's a hot tub, outdoor pool, sauna, and kids club for guest use. Get a quick meal at the restaurant and an apres ski at the on-site bar.
Purgatory Lodge by Purgatory Resort – ski in/ski out luxury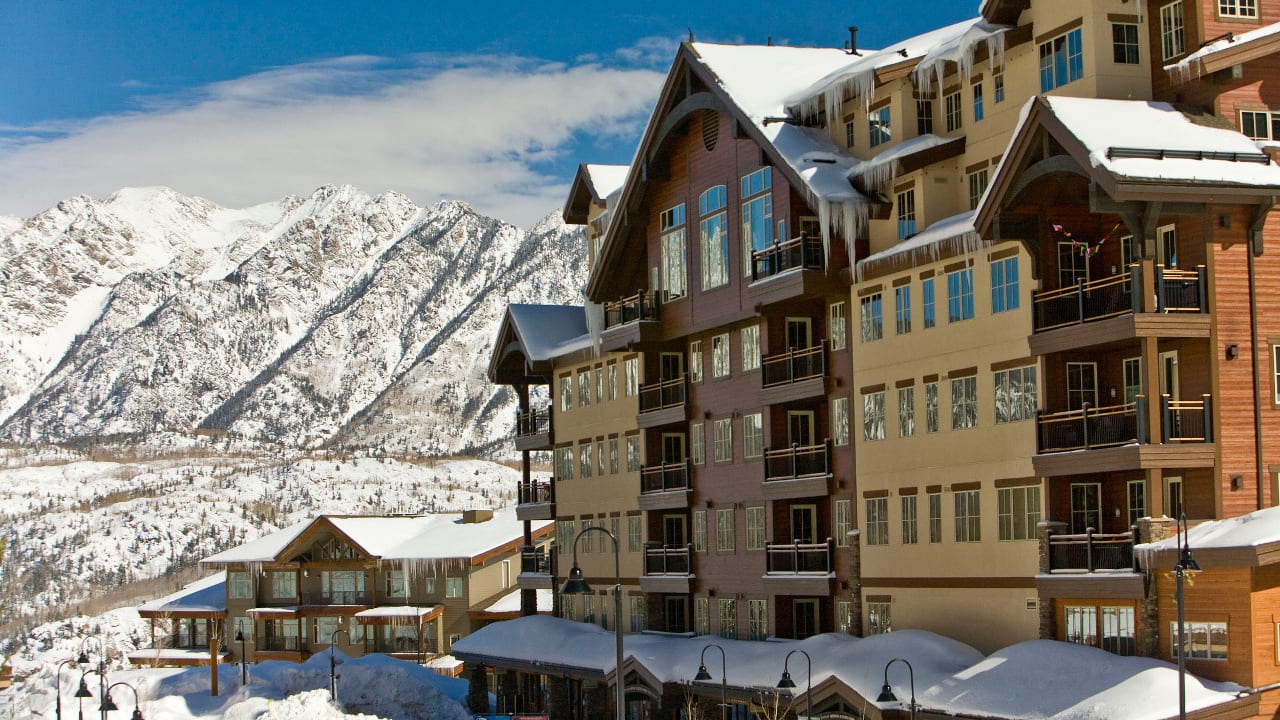 Ski in and ski out of this premiere on-mountain hotel. Purgatory Lodge is a four-star luxury accommodation in the heart of Purgatory Village.
There are 150 rooms, each well cared for and designed. Many have two bedrooms and two bathrooms for those larger groups who need space. Guests have access to an outdoor pool, fitness center, and 24-hour reception. Enjoy the high mountain life at Purgatory Lodge.
Those are among our favorite Durango hotels and top places to stay. Consider neighboring Bayfield's best hotels for more unique accommodations closer to Vallecito Lake.