Minturn is a charming mountain town that's removed from the bustle of the interstate in Eagle County. Its convenient location, about equal distance to either Vail or Beaver Creek, puts Minturn's few hotels in high demand.
Situated on US-24 a good 40 minutes north of Leadville, folks visiting Minturn can reach Vail and Avon in less than 10 minute drive. The colorful downtown is quaint but packs several unique shops and restaurants for eager visitors. All the following hotels are located in downtown Minturn and within walking distance of the best attractions.
This section contains referral links. If you click through and take action, we may receive a commission, at no additional cost to you. 
Here are our choices for the top hotels in Minturn, CO, in no particular order:
Minturn Inn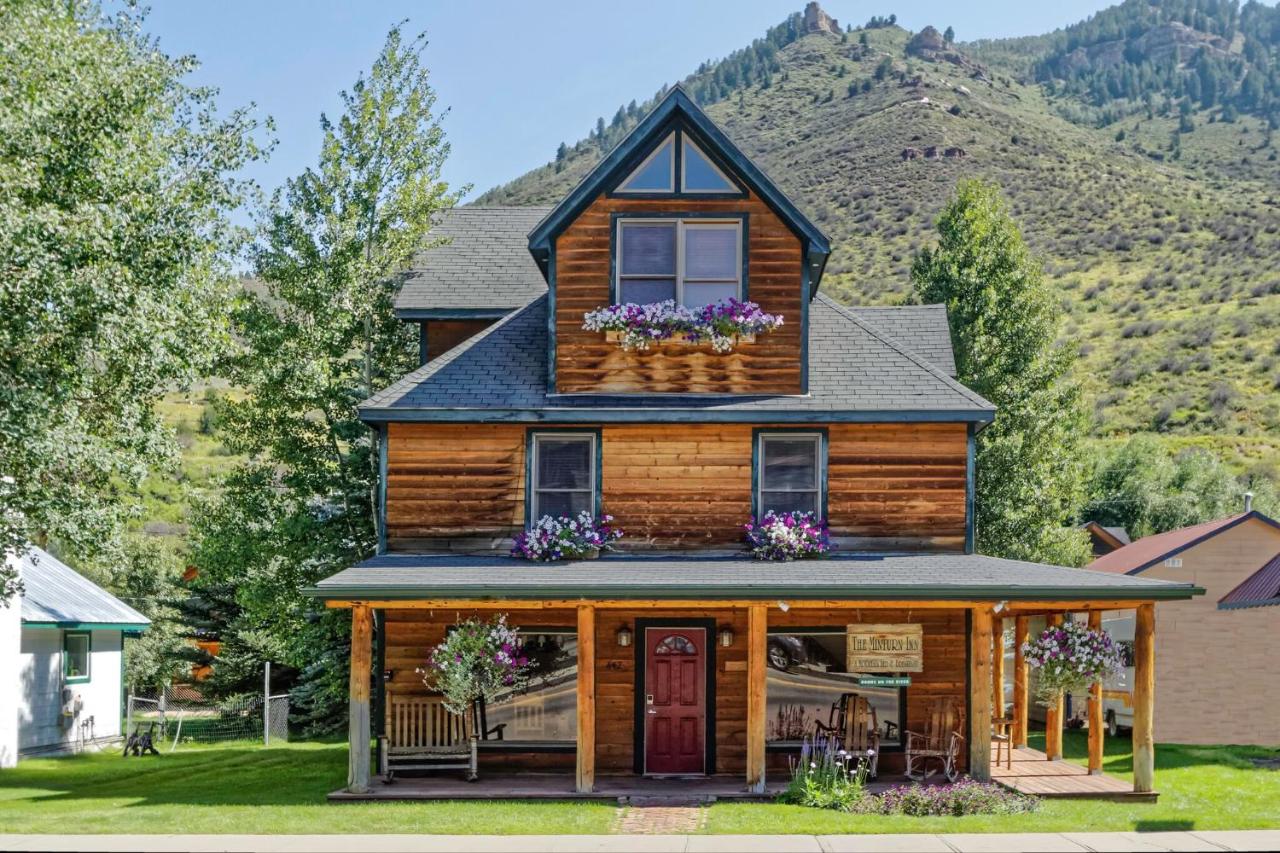 The Minturn Inn is a cozy B&B located between Vail and Beaver Creek. The hotel is one of the oldest buildings in town and was initially built as a house for the McBreens, a railroad family, in 1915.
This property is only a few minutes away from Vail's ski slopes, and it also has some nice features on-site, such as bike rentals, a gift shop, and an outdoor deck with a grill where guests can make their own barbecues with the provided utensils and plates.
There are a total of nine rooms at the Minturn Inn that have private bathrooms. Each room in this authentic log cabin in the Rockies is decorated with historical items from the area to give it an authentic feel. Free WiFi, a microwave, a fireplace, an air purifier, and cable TV are just a few of the in-room amenities that provide visitors with the comforts of home.
Between 7:30 and 9:30 in the morning, a European-style breakfast with vegetarian options is served to guests at a farmhouse table in the main dining room. Start with some organic milk, hot cocoa, organic juice, or a cup of freshly prepared Italian coffee. Food selections range from different pastries to quiches or eggs cooked to order, a yogurt bar stocked with berries, fruit, locally produced granola, and more.
The Bunkhouse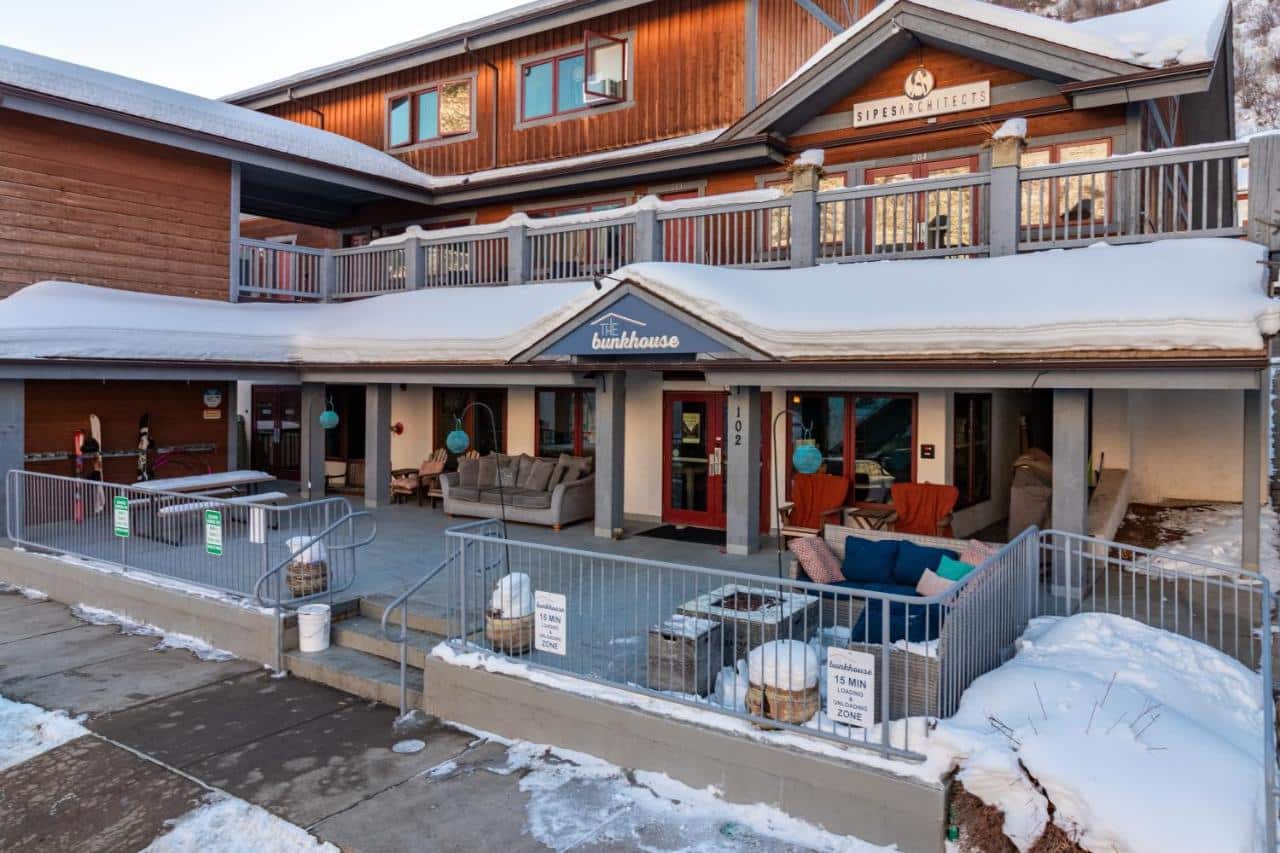 The Bunkhouse is a hostel in Minturn, close to Vail, that offers a unique way to travel for people who love the mountains and value price and socializing. These lodgings, which are also close to Beaver Creek's slopes, are perfect for adventurers who would rather spend their money on unique experiences and activities than formal hotels.
Situated on Williams Street, over ten restaurants are less than a mile away and walkable from the property. Many retail stores are just a short drive away and can be found in Lionshead, Vail Village, or Beaver Creek Village. If you're more of an outdoorsy person, there are plenty of places to go hiking, fishing, kayaking, and mountain biking.
The Bunkhouse is an upgraded twist on the traditional hostel, including 30 bunkbeds spread between semi-private pod spaces and two private guest rooms. The Bunkhouse provides guests with free WiFi, a self-service kitchen, a bar, and complimentary coffee. Each room also has air conditioning and a separate eating space.
Outdoor patios, vending machines, and free parking are also available.
Hotel Minturn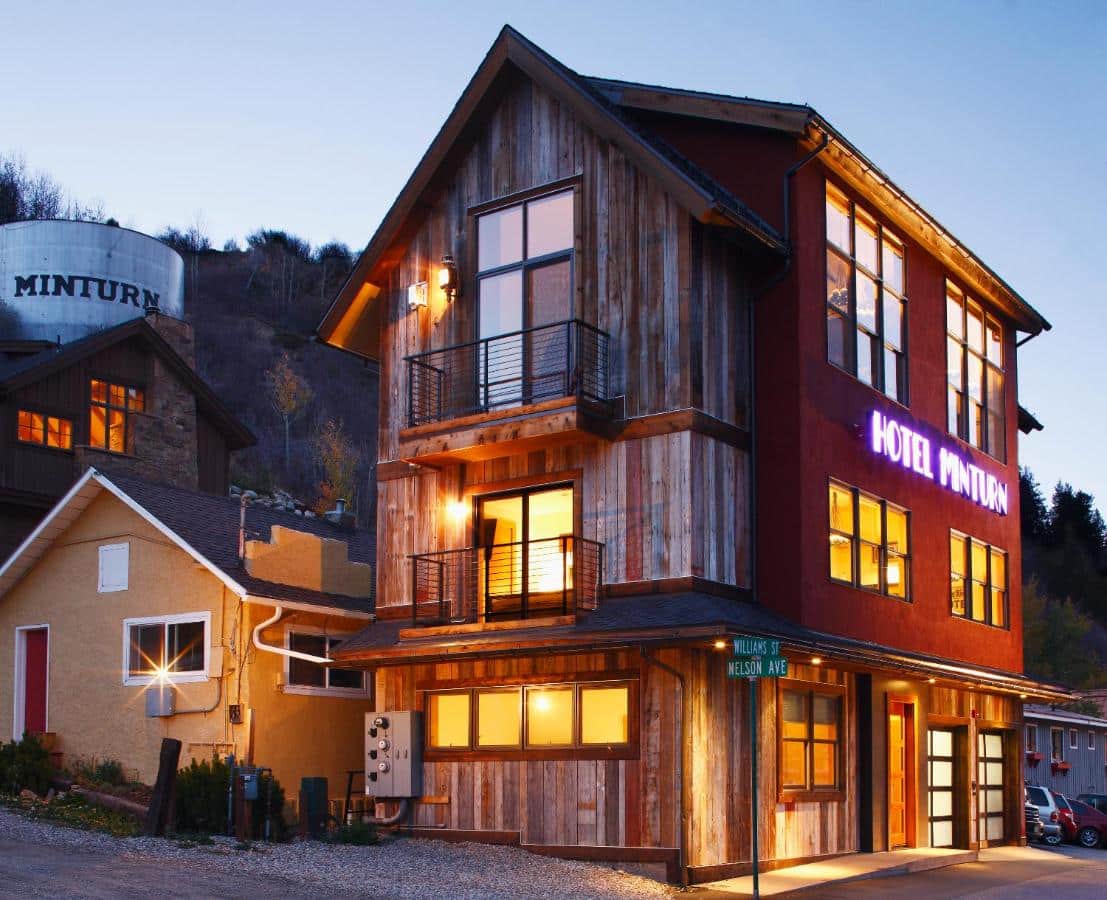 The Hotel Minturn may be found in the picturesque mountain hamlet of Minturn and is a boutique lodge with historical flair. The property's convenient downtown location puts you within easy walking distance of the Minturn Mile ski route and a wide variety of eateries and stores.
There are 11 restaurants within a mile of the hotel and many more in the surrounding Vail and Beaver Creek communities. Also, within just a couple minutes' stroll are hiking trails to explore.
With just four rooms, guests may relax in privacy and comfort. Pets are allowed to stay at this hotel with an extra cleaning fee. Each room has a king bed dressed in Egyptian cotton sheets, a walk-in shower with plush bath towels, free WiFi, a mini fridge, a coffee machine, a microwave, 42-inch flat-screen TV, and radiant heat that can be adjusted independently by guests.
Minturn Mountain Motel
The Minturn Mountain Motel is situated in the historic town of Minturn and is just a short drive away from the mountains of Vail and Beaver Creek, as well as the nearby towns of Red Cliff and Leadville. With mountain-style boutique rooms and a warm, welcoming atmosphere, they offer a unique hotel alternative in the Vail Valley at some of the lowest prices in the area.
This hotel is convenient to all that Minturn has to offer and is a perfect home base for exploring the city in any season. In the winter, you can ski at two of the best resorts in the world without traveling more than a few minutes from your hotel.
Activities such as sleigh rides, snowshoeing, sledding, snowmobile tours, dog sledding, Nordic skiing, ice climbing, backcountry skiing, and more are all easily accessible to visitors. There are several beautiful golf courses, mountain bike paths, hiking trails, white water rafting runs, fishing opportunities, and Jeep excursions in the area to enjoy throughout the summer months.
The hotel has daily, weekly, and monthly rates available, and it's a great place to relax and recharge in modest luxury. Each room is both functional and stylish, with an alpine feel and a view of either Cougar Ridge or Meadow Mountain. Every room has a flat-screen cable TV, free WiFi, a microwave, a refrigerator, air conditioning, and a comfy bed.
The resort has complimentary parking and laundry facilities for guests to use.
Have a terrific time exploring Eagle County from your hotel base in Minturn, Colorado. Vail and Avon are a couple of exciting year-round destinations close by.