Located just twenty miles from Southwest Colorado's largest mountain town, Durango, Bayfield makes a terrific base for exploring Vallecito Lake and other La Plata County attractions. Along with the nearby community of Vallecito, there are several top lodges and unique places to stay.
For those looking for more traditional accommodations, consider choosing one of neighboring Durango's best hotels. They also boast easy access to La Plata County. Home to around 2,500 residents, Bayfield offers an even more relaxed pace than its bustling neighbor. So these lodge and cabin rentals are perfect for a gorgeous getaway.
This section contains referral links. If you click through and take action, we may receive a commission, at no additional cost to you. 
Here are our choices for the best hotels in Bayfield and Vallecito Lake, CO, in no particular order:
Elk Point Lodge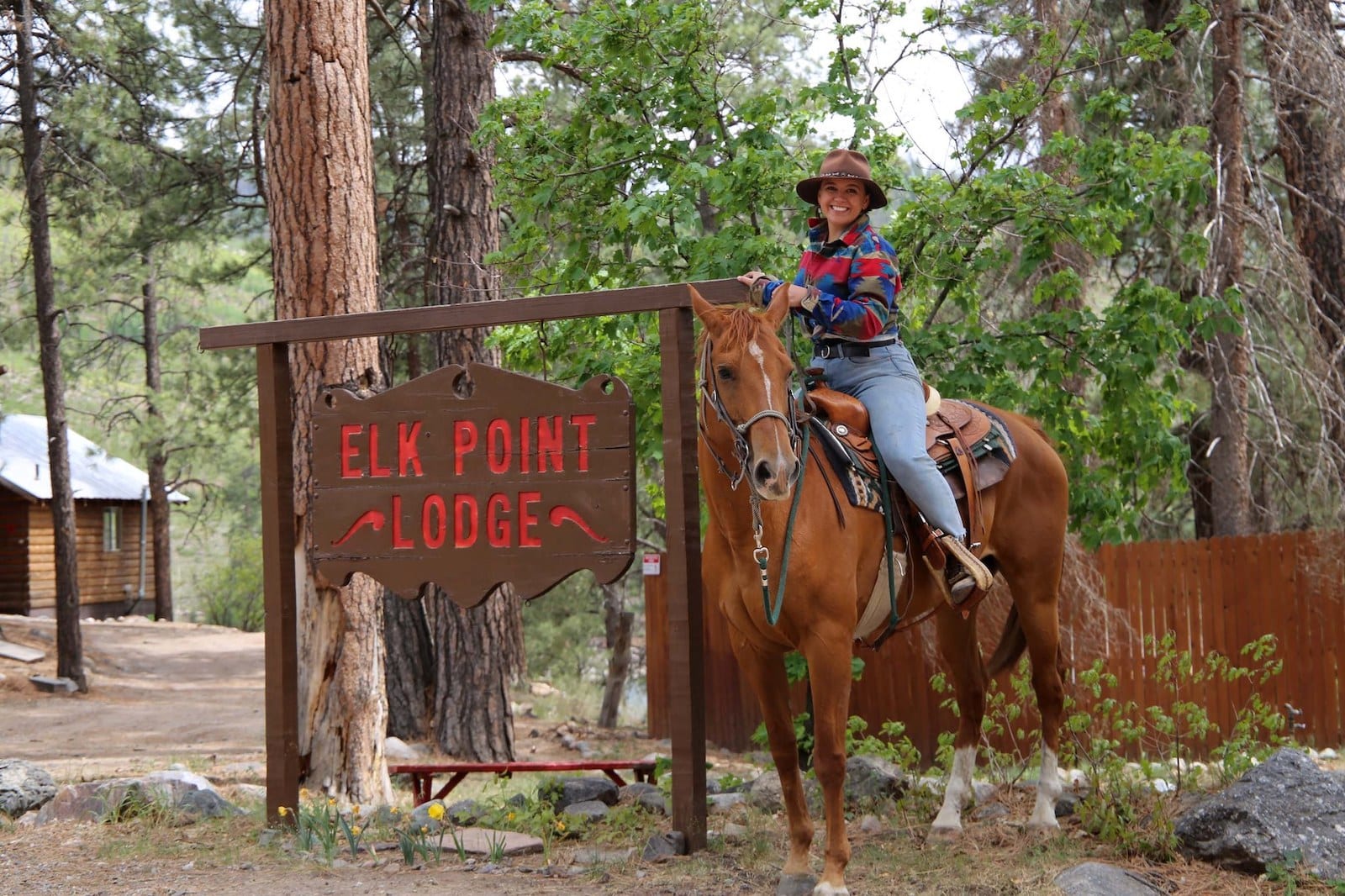 Set only 40 miles northeast of Durango, Elk Point Lodge is the place to go to get away from it all. Featuring 11 lakefront cabins with access to the water, these lodges are surrounded by lush forests and the perfect mix of rustic and luxury.
The accommodations inside are tastefully decorated and fully furnished, supplying guests with a full kitchen, coffee maker, cooking utensils, refrigerator, bedrooms, a bathroom, and an outdoor deck with stunning views and a bbq grill. Canoes, kayaks, paddleboats, and picnic tables are more amenities for visitors.
Not only is Elk Point an excellent place to relax and play board games, but it's got many activity options on or near the property. Horseback rides are offered daily for an extra cost and take visitors on a unique journey through the San Juan National Forest.
E-bike rentals, hiking, biking, and fishing provide even more ways to experience the wild Coloradoan outdoors. Come back for another stay in the winter to do some snowshoeing, Nordic skiing, or watch the snow fall while staying cozy by the fireplace.
21730 County Road 501, Bayfield, Colorado 81122 | 970-884-2482
Check prices, availability or book Elk Point Lodge
Bear Paw Lodge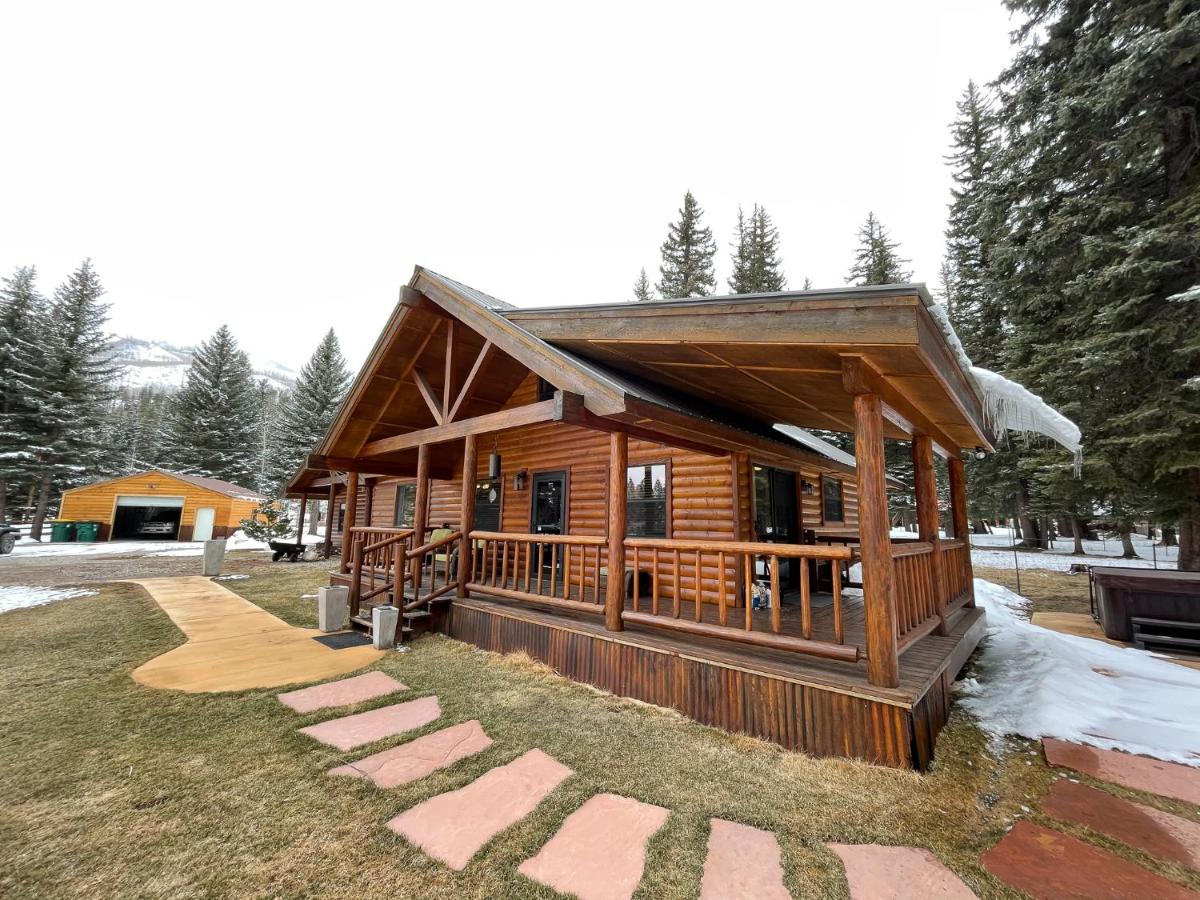 Located along Vallecito Lake, Bear Paw Lodge is a budget-friendly family vacation resort that provides delightful mountaintop cabins and house rentals. Seasonally open during the spring, summer, and fall, seven cabins are comfortable enough for two to six people, and a few have multiple rooms.
These pet and child-friendly accommodations are available for rent between May 1 and October 31. They are fully furnished with fireplaces, barbeque grills, TVs with VCRs, and the majority have personal outside picnic tables.
There's plenty of open space to roam around the Bear Paw Lodge, providing guests ample opportunities for wildlife viewing, hiking, biking, and fishing. Photographers will love the fall foliage guided tours and the abundance of gorgeous spring and summer flowers blooming in the area. Horseback riding, rafting, and historic train rides are also available nearby.
18011 Co Rd 501, Bayfield, CO 81122 | 970-884-2508
Check prices, availability or book Bear Paw Lodge
Junction West Vallecito Resort
Vallecito Resort is a full-service RV park and cabin campsite located in southwest Colorado's Rocky Mountains. Amidst the stunning scenery, guests enjoy spending their time fishing in Vallecito Lake, horseback riding in the adjacent wilderness, and visiting Durango.
However, just relaxing in a camp chair and breathing the fresh air is a treat and a fantastic way to decompress. This venue is pet and family-friendly, equipped with a dog run, playground, and basketball to make everyone feel at home.
From contemporary cottages to full hookup RV sites under their gorgeous Ponderosa trees, they offer accommodations to suit every personality and budget. They provide various services to make your stay more pleasant, including free Wi-Fi and Cable TV. Keep in mind that cell phone service is limited in the area, so visitors will have to rely on calls over the internet.
Blue Spruce RV Park & Cabins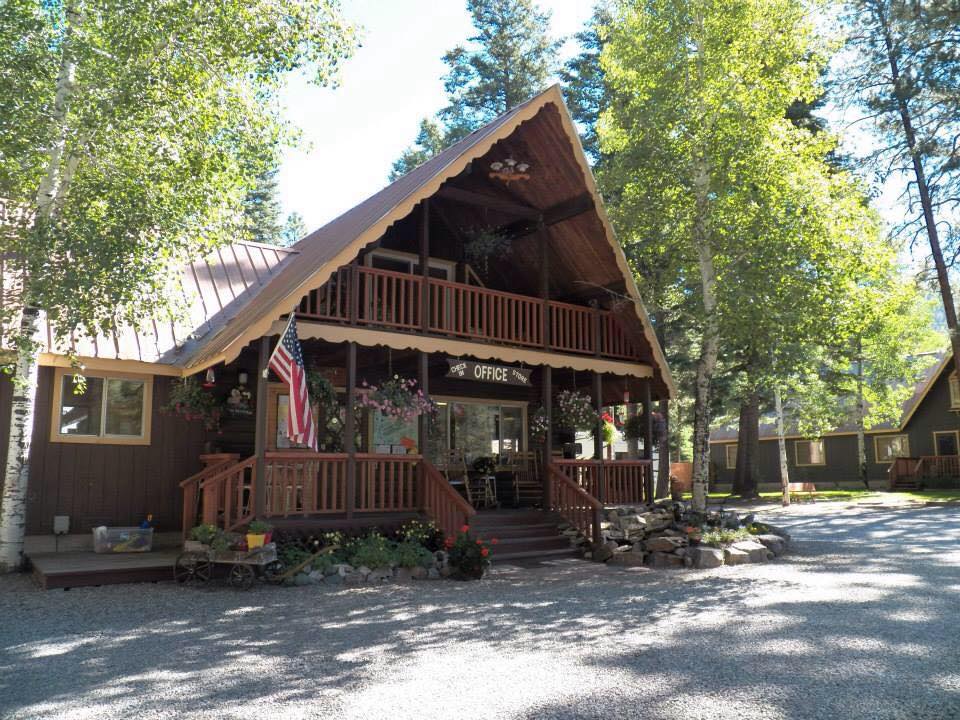 The Blue Spruce is a great place to unwind in peace and tranquility during any season. During the summer, beat the heat and venture to spend time in the pines in this refreshing lake valley.
Experience miles of forest paths filled with animals and embrace outdoor recreational activities like fishing, hiking, horseback riding, rafting, kayaking, and more. In winter, snowshoeing, groomed Nordic ski paths, and snowmobiling can all be done from this location.
There are lodging options that suit everyone, including cabins, small apartments, rentable furnished RVs, and RV pads for travelers in their own vehicles. The property has about anything a person or family could need on vacation. A country store, laundry facility, and basketball court are free for anyone to use, and occasional events like live music happen too.
1875 Co Rd 500, Bayfield, CO 81122 | 970-884-2641
Check prices, availability or book Blue Spruce Cabin #16
Horseman's Lodge
This rustic country lodge is set near the lake and close enough to do water activities easily. Decorated in a rustic charm, visitors love having their own kitchenettes in the accommodations and fantastic nature views. Pets are permitted to stay on the property, which is open year-round and has both weekly and nightly rates.
7100 Co Rd 501, Bayfield, CO 81122 | 970-884-9733
Check prices, availability or book by calling
Those are among the top places to stay in Bayfield and by Vallecito Lake. Have a lovely time exploring La Plata County.