Those looking for the ultimate in Rocky Mountain convenience will dig Silverthorne's central location. Year-round recreation and first-rate amenities are at your fingertips in nearly every direction, and it's well less than 1.5 hours from Denver.
Silverthorne is one of the most commonly passed mountain towns in Colorado. It lies at an important junction on the west side of the Eisenhower Tunnel on I-70. To the north, you head to Kremmling and Steamboat on US 9, west on I-70 to Frisco, Copper Mountain, and Vail, south on Highway 6 to Keystone, or south on US 9 to Breckenridge.
As a result, there are hotels to suit all tastes, from reliable chains to hostels to vacation rentals.
Probably Silverthorne's Best Hotel Accommodations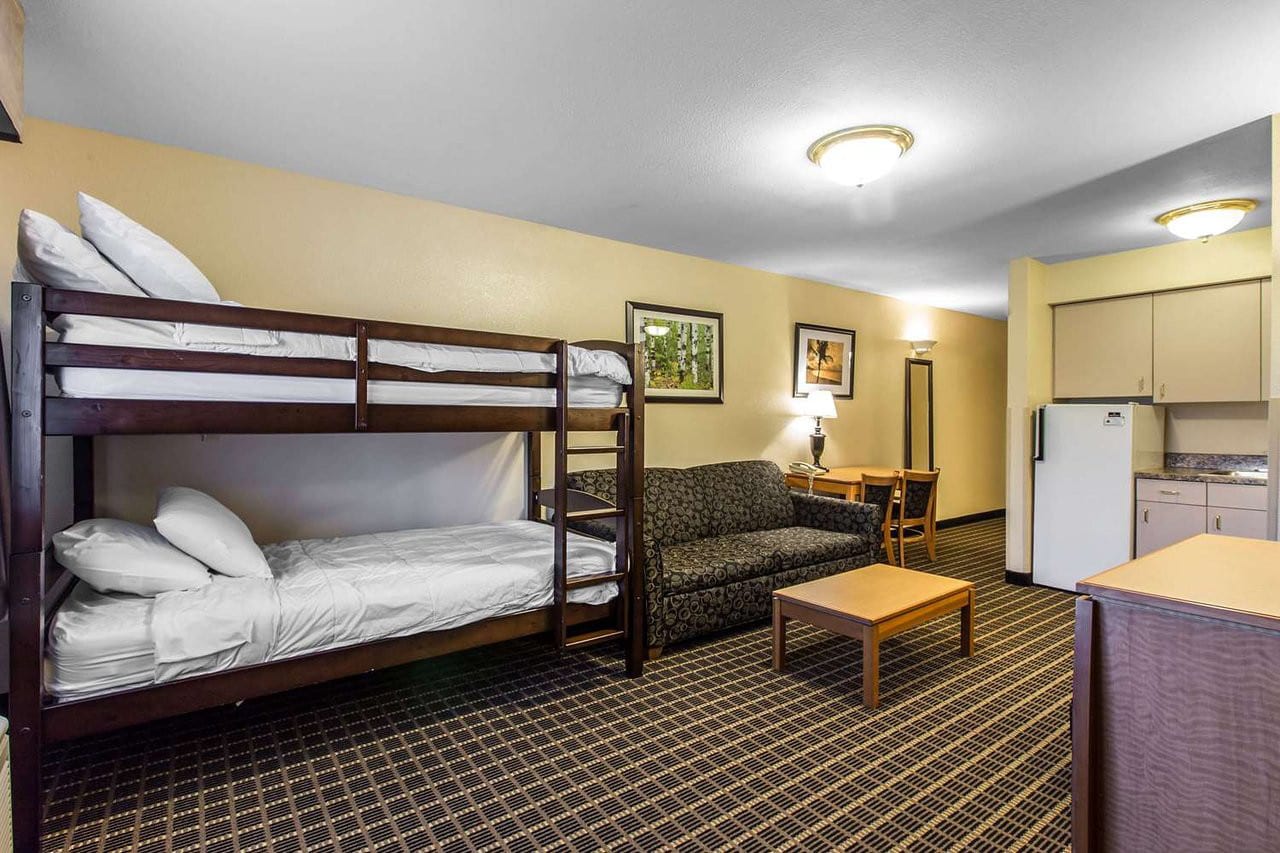 The town is filled with boutique shops and restaurants that will make you want to come back for more. You'll find plenty of entertainment around, at any time of day. Consider a steak and beer at the Historic Mint Steakhouse. Go shopping at the Outlet Mall in town. There are also world-class fly fishing and ski slopes around the region. During summer, you can whitewater raft on the Blue River.
Silverthorne lies on the north side of the Dillon Dam, so summer water sports await. The Blue River, which started south in Breck, continues north to the Green Mountain Reservoir. Fly fishing is Blue Ribbon in Silverthorne. The list of tourist activities in Summit County goes on and on. If you will be exploring this Summit town, check out these best accommodations to fit all budgets.
This section contains referral links. If you click through and take action, we may receive a commission, at no additional cost to you. 
Here are our choices for the top hotels in Silverthorne, CO, in no particular order:
Quality Inn & Suites Summit County – clean and accessible hotel for all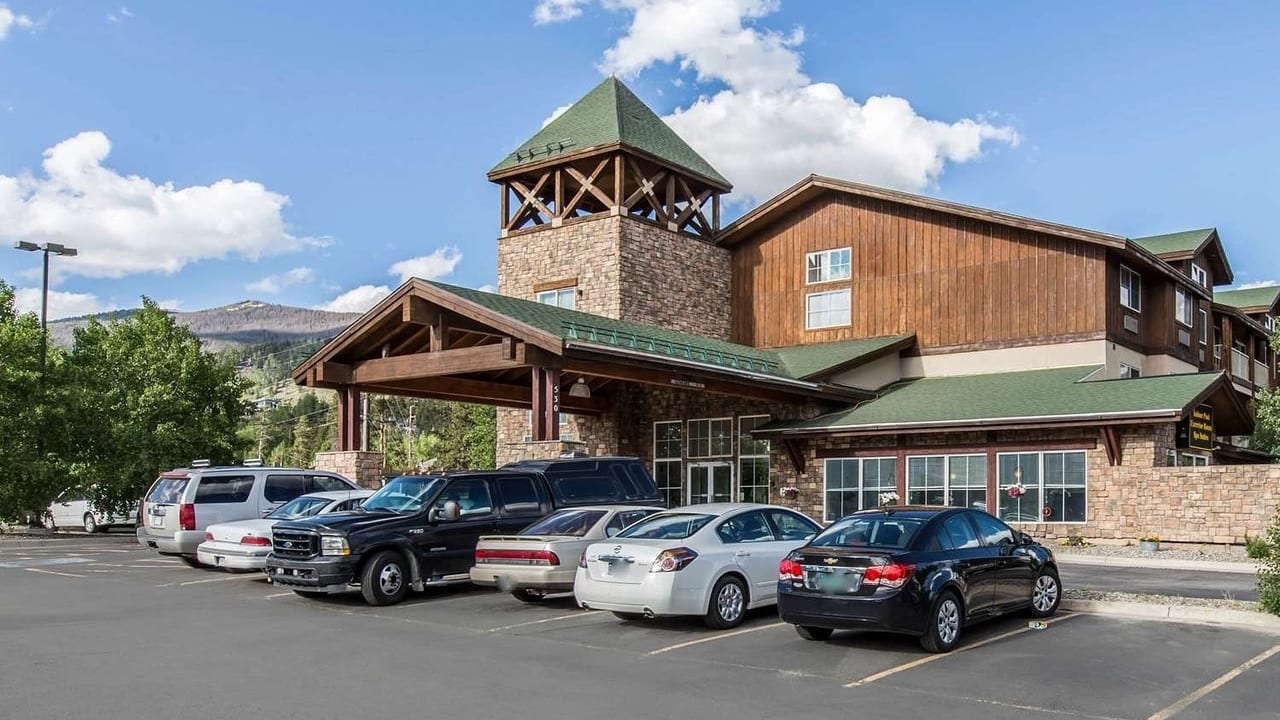 Vacationing in Silverthorne could be a dream if you plan it right. Whether it's a short weekend for adventure and travel, or a romantic getaway, finding accommodation that gives you access to the main points in town is very important. In Quality Inn & Suites, you'd get to be located in the central part of the city.
The hotel has 57 smoke-free rooms that also offer different types of customizations like accessible rooms. Guests are welcomed by the hotel's staff, and you can enjoy a free continental breakfast (we recommend the tasty waffle) during your stay. You can choose from a standard room or a suite with one king bed. You can even request a room with its own hot tub!
Previous guests have been impressed with the hotel's cleanliness and accessibility to downtown Silverthorne. At the same time, guests praised the staff who provided a 5-star experience. Guests particularly recommend this hotel because of the cheerful staff, and helpful and informative staff in the hotel. It really makes the trip a lot more rewarding if the hotel experience is something you can enjoy as well.
Hampton Inn & Suites – comfort at the center of the top activities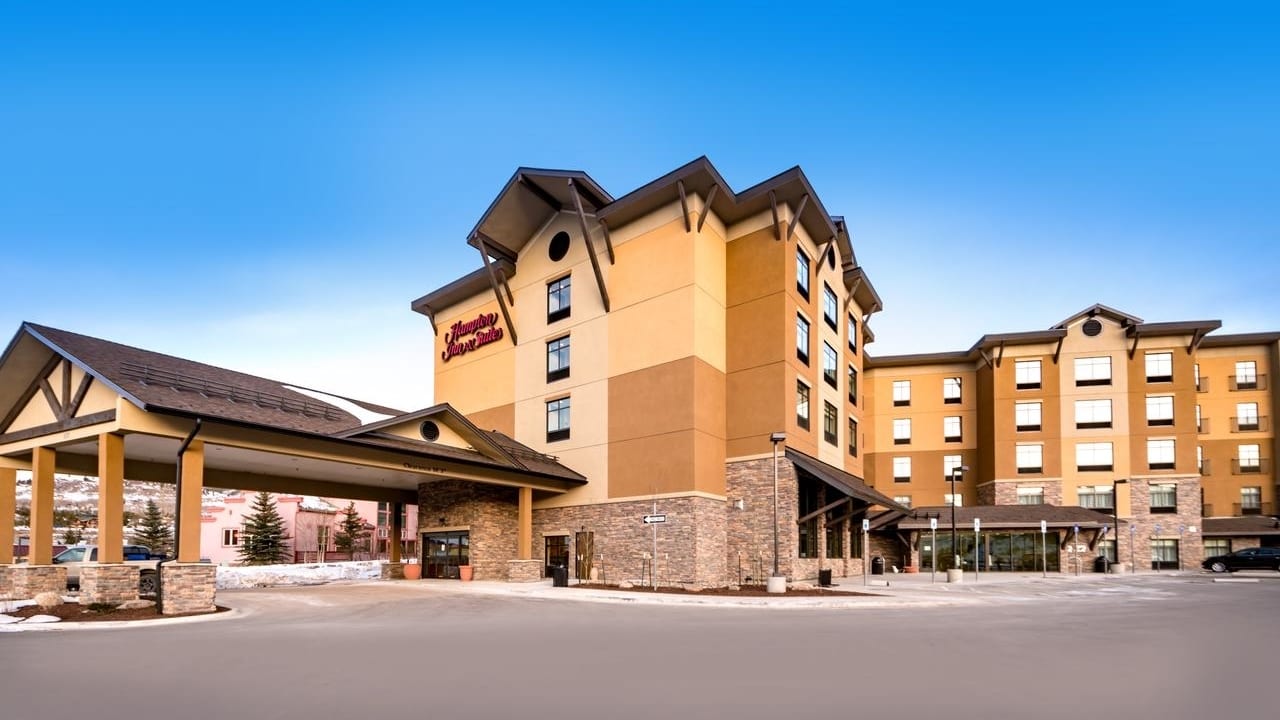 Hampton Inn & Suites is located near Silverthorne's outlet shopping district and the Blue River. You can plan your shopping during the day and enjoy biking at the riverside at dawn. You can also just walk from the hotel to the dispensary and the Dillion Dam Brewery. From the hotel, you can save travel time in your itinerary and check a lot of tourist spots in town.
At the same time, you will also be just minutes away from Colorado's premier ski resorts. Since Silverthorne is popular during winter, you can also enjoy priceless views of the Rocky Mountains covered in snow.
As for the accommodation, rooms are quite spacious, and they include leisure or work-friendly amenities like WiFi, TV, and a work desk. If you're planning to stay late in Silverthorne, you can rely on the hotel's 24-hour desk to assist you when you come back.
Enjoy Silverthorne from the breathtaking rooms at Hampton Inn & Suites.
177 Meraly Way PO Box 416, Silverthorne, Colorado, 80498 | 970-513-4020
Check prices, availability or book Hampton Inn & Suites
Silver Inn – relaxing local experience
Silver Inn is probably getting the best of both worlds: budget accommodation and country-style experience. If you don't want to spend hundreds of dollars for a Hampton nightly stay, you can choose Silver Inn and still have access to the main parts of town.
The hotel has free outdoor parking, complimentary breakfast and snacks, a sauna, jacuzzi, high-speed internet, and BBQ areas. Check out nearby activities like hiking, fishing, and snowmobiling while staying at Silver Inn.
You can choose from the King Room, Queen Room or Queen Room with two beds. It's also a family-friendly hotel, and you can request the staff to do housekeeping while you're away.
675 Blue River Parkway Silverthorne CO 80498 | 970-513-0104
Check prices, availability or book Silver Inn
Thanks for checking out our list of top Silverthorne hotel accommodations. Explore this exciting mini-metropolis soon.