A picturesque cluster of three color-themed villages forms the Outlets at Silverthorne shopping center, where visitors delight in deep discounts on top designer brands. There are many factory outlet stores in Silverthorne, with the impressive campus-like grounds spanning both sides of I-70, north and south.
In 2005, Craig Realty Group purchased and expanded the Silverthorne center with nearly $20 million dollars' worth of improvements. The result is a convenient one-stop shopping and recreation area with beautiful views of nearby Mount Buffalo and Blue River.
Outlet Stores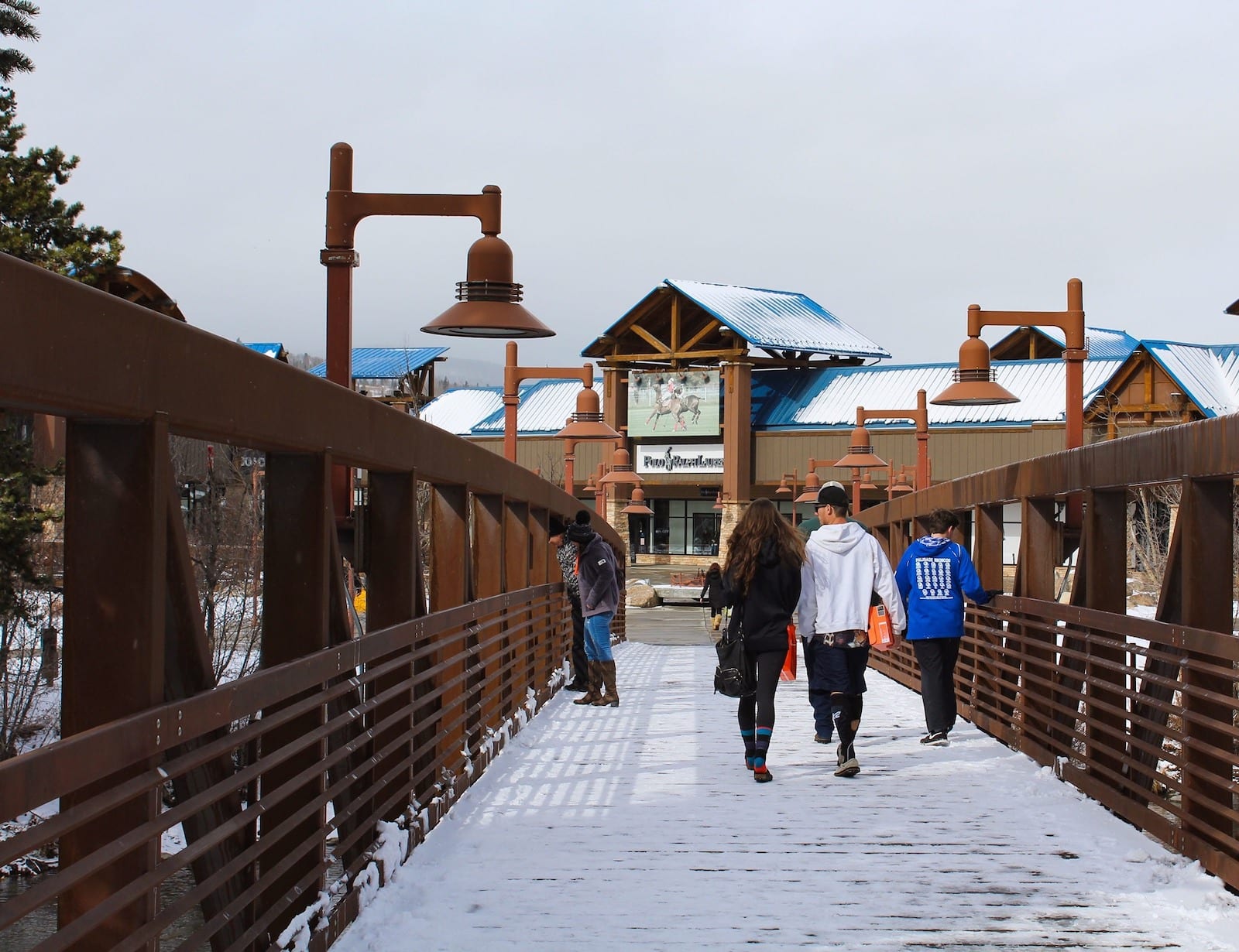 Shoppers enjoy 30% – 70% off designer merchandise at numerous sought-after outlet stores located in the center's Green Village, Blue Village and Red Village. Extra savings are available to patrons with the Outlets at Silverthorne free VIP Savings Card. Visit Guest Services in the Green Village to pick up a free card, or fill in the online form.
Senior discounts are a bonus of specific stores, as well as discounts for teachers and college students with current valid IDs. Check with the individual shops for more information.
The Outlets at Silverthorne offers popular designer brands of fashion, luggage, and home goods with crowd-pleasing low prices. Some of the hottest brands at Silverthorne include Ann Taylor, Eddie Bauer, Nike, Ralph Lauren, Skechers, Tommy Hilfiger, and Williams Sonoma.
Dining Options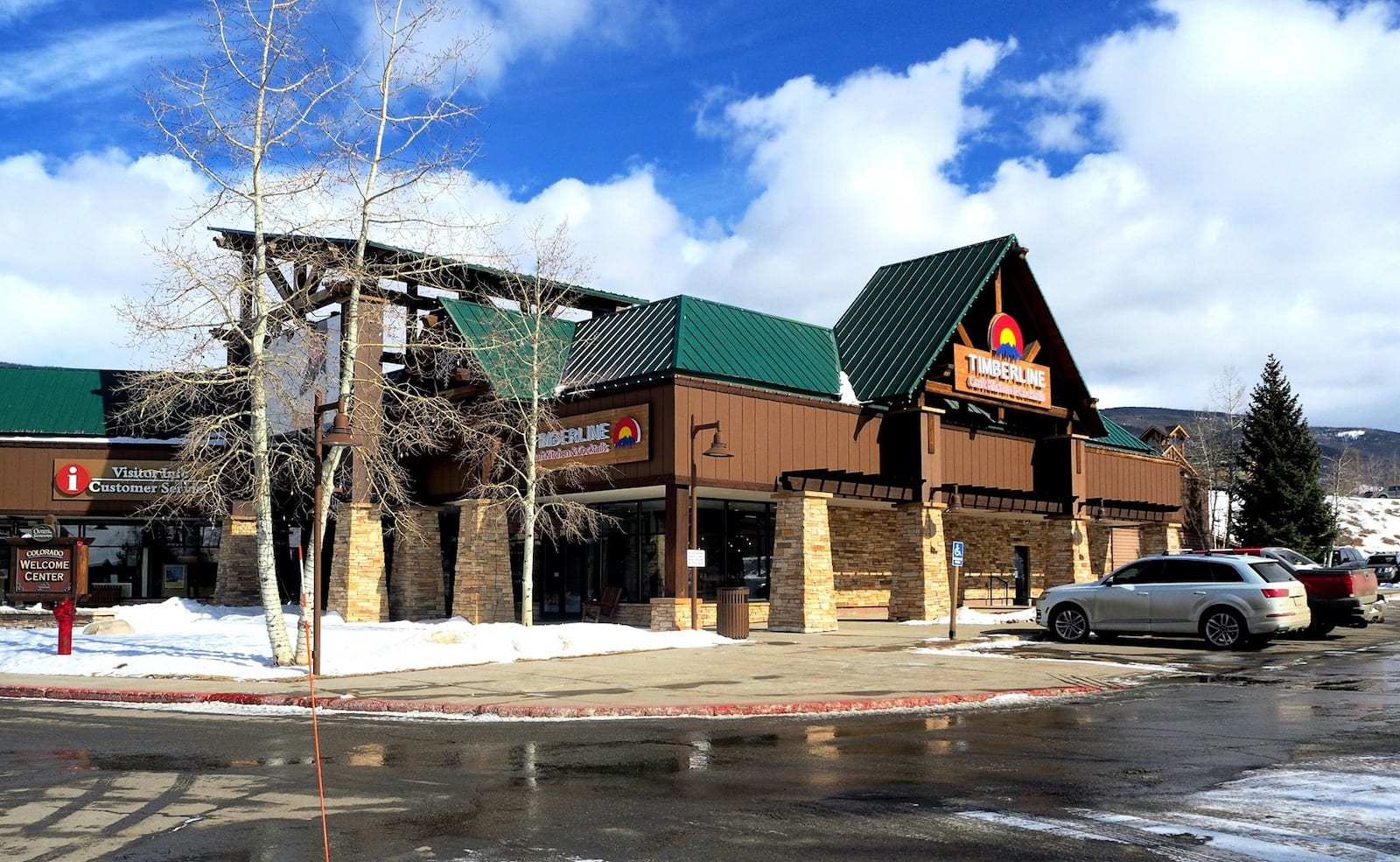 Enjoy an appetizing variety of meal and snack options at the Outlets of Silverthorne Food Court. Nestled in its own building in the shopping center's Green Village, the Food Court provides great choices from fudge to sandwiches to diverse cuisines. Craft beer and cocktails are also served at Timberline Craft Kitchen.
The Bridal Shopping Package is a unique perk at Outlets of Silverthorne for a fun outing with your wedding party. Participating bridal party members receive free goodie bags, special discounts, and a sash and tiara for the bride. Sign up online or contact the shopping center for more information. Bridal Shopping Packages must be booked at least 72 hours in advance.
Getting There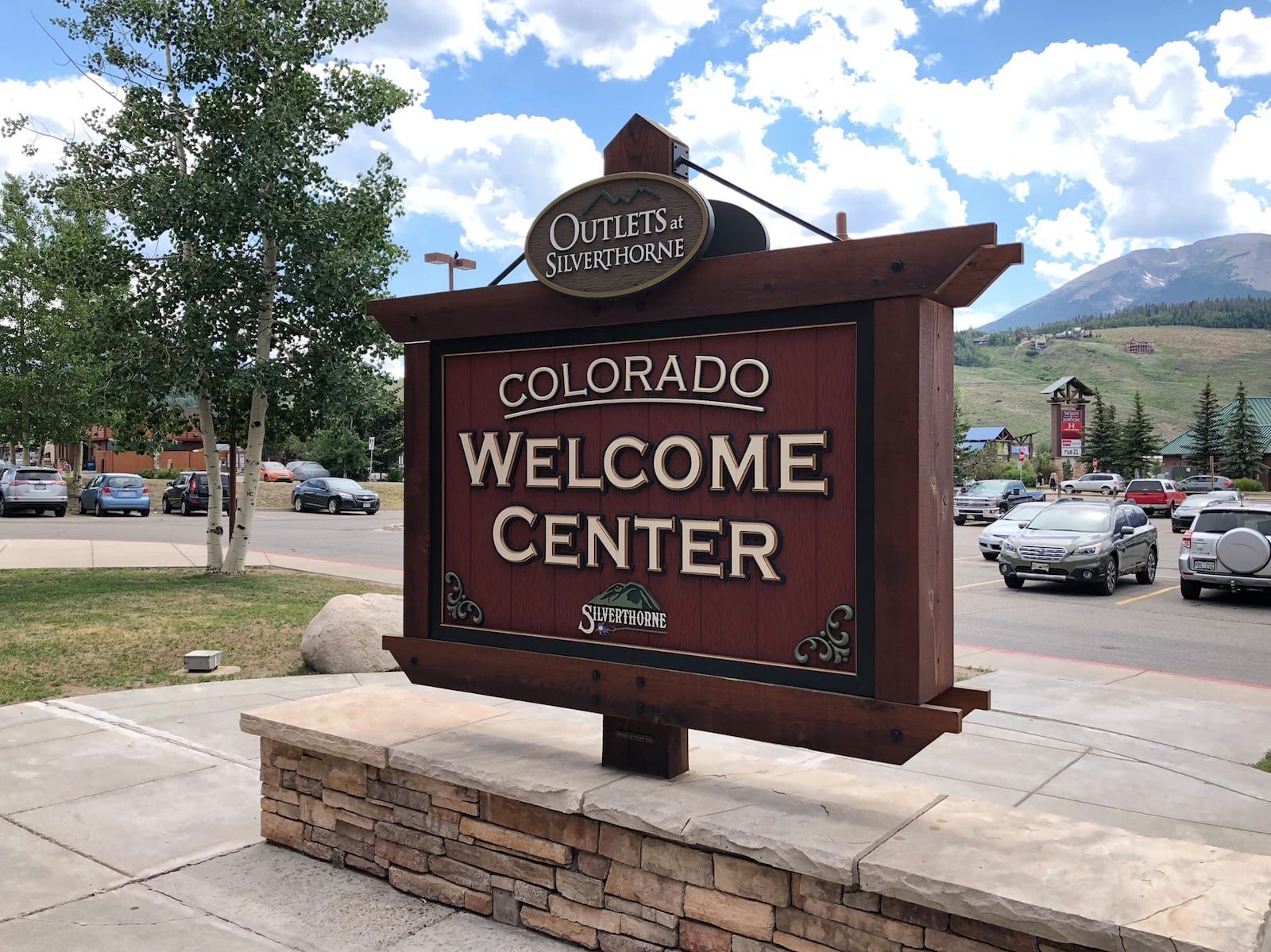 The Outlets at Silverthorne shopping center is located off of I-70 at exit 205. You can find it spanning both sides of the highway, north and south. On the south side of I-70 you'll find the Outlets only on the west side of Highway 6. On the north side of I-70 they are on both sides of Highway 9. It's quite the junction point.
There are a couple of underpasses that will transport you to the other side. The Blue River flows past parts of the massive outlets. And there are plenty of sidewalks to stroll and bike ride, interconnecting the Outlets nicely.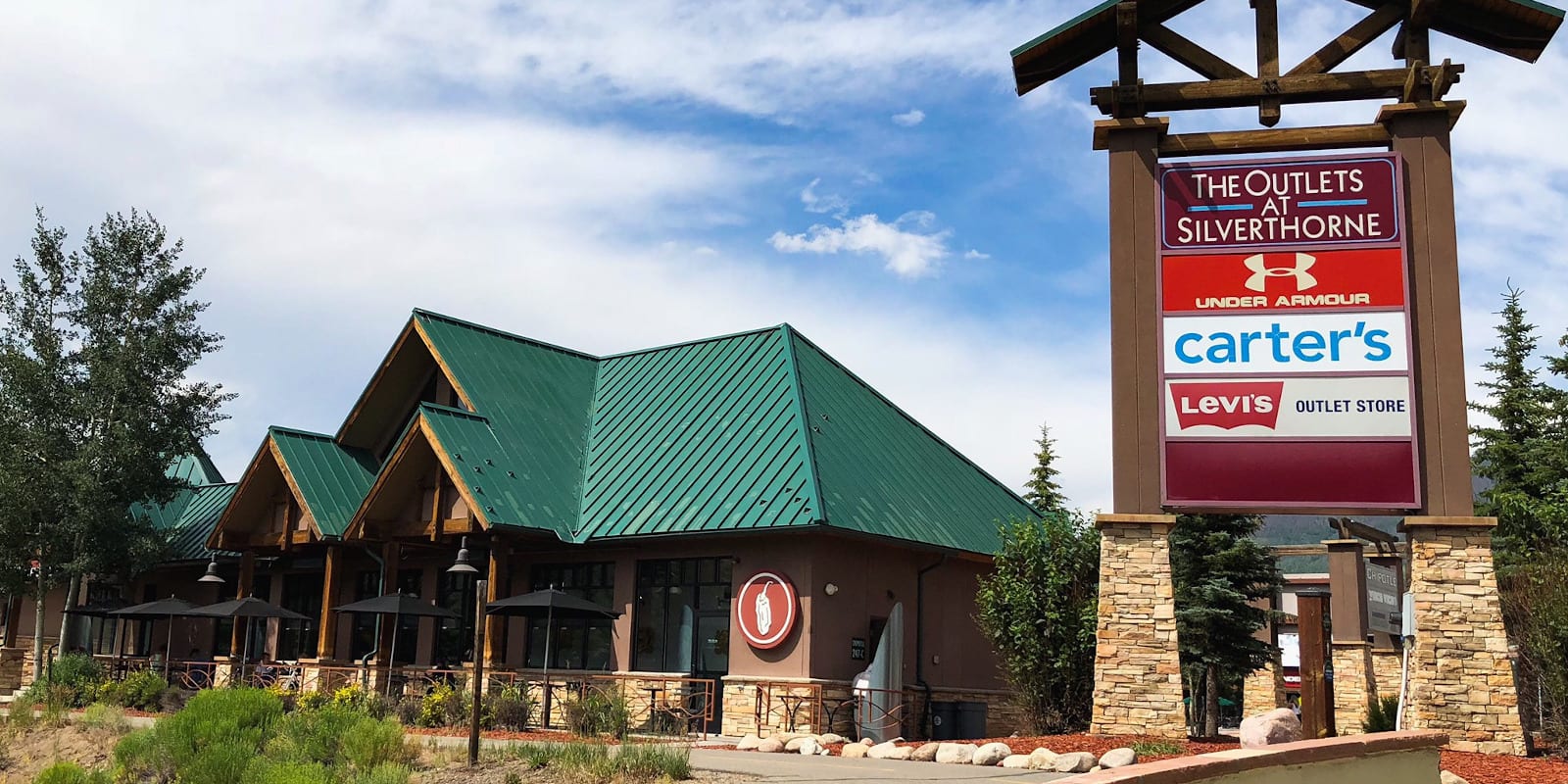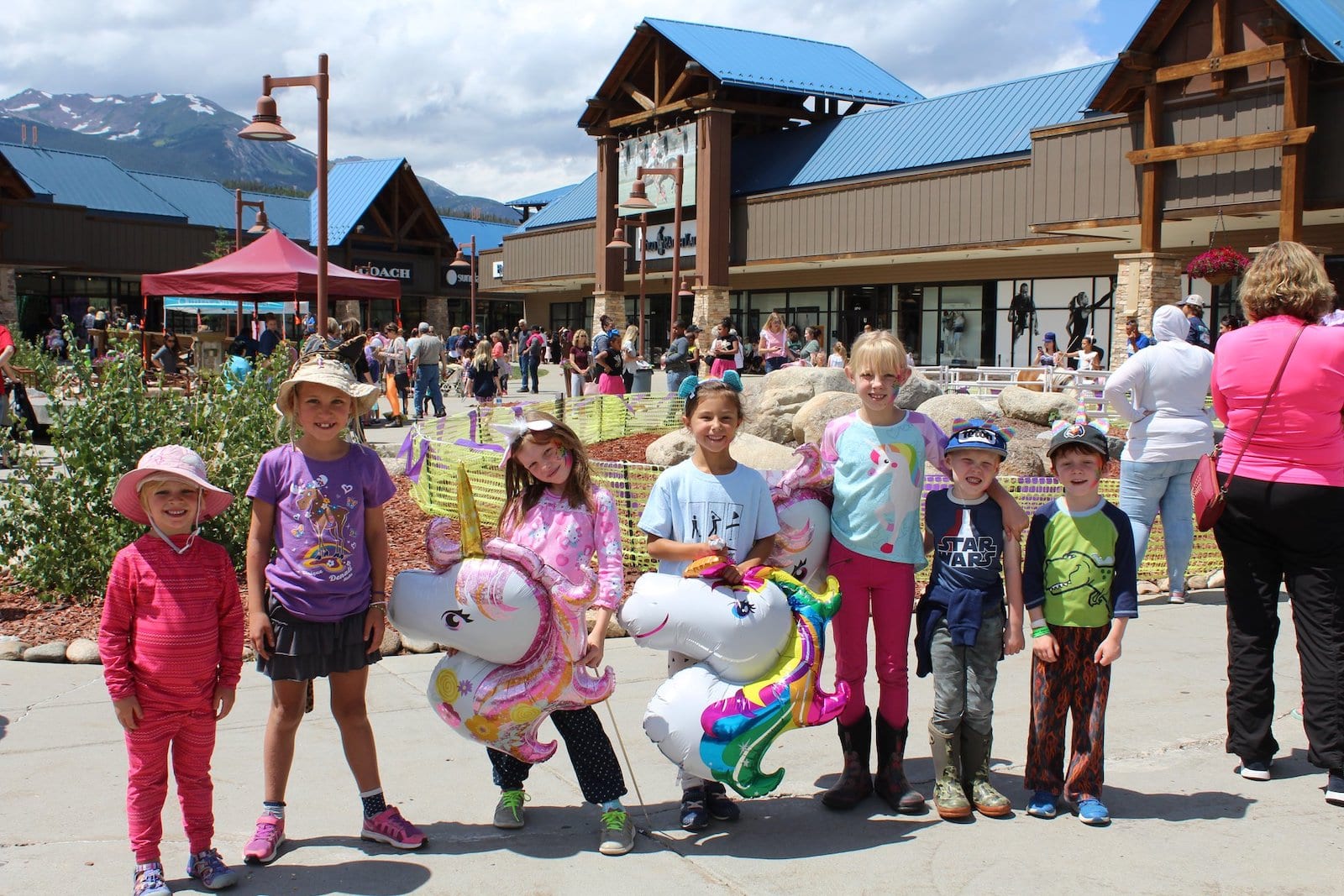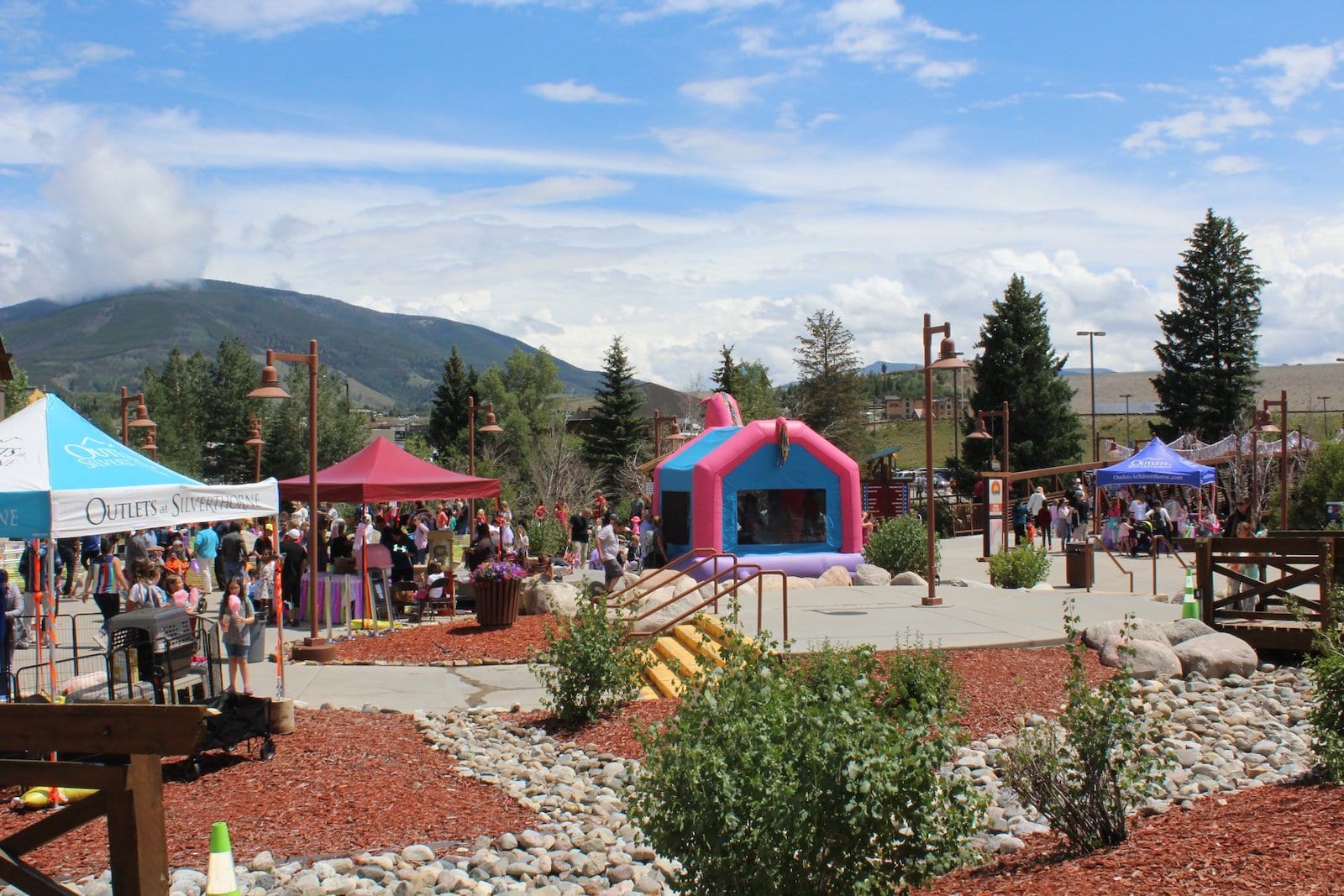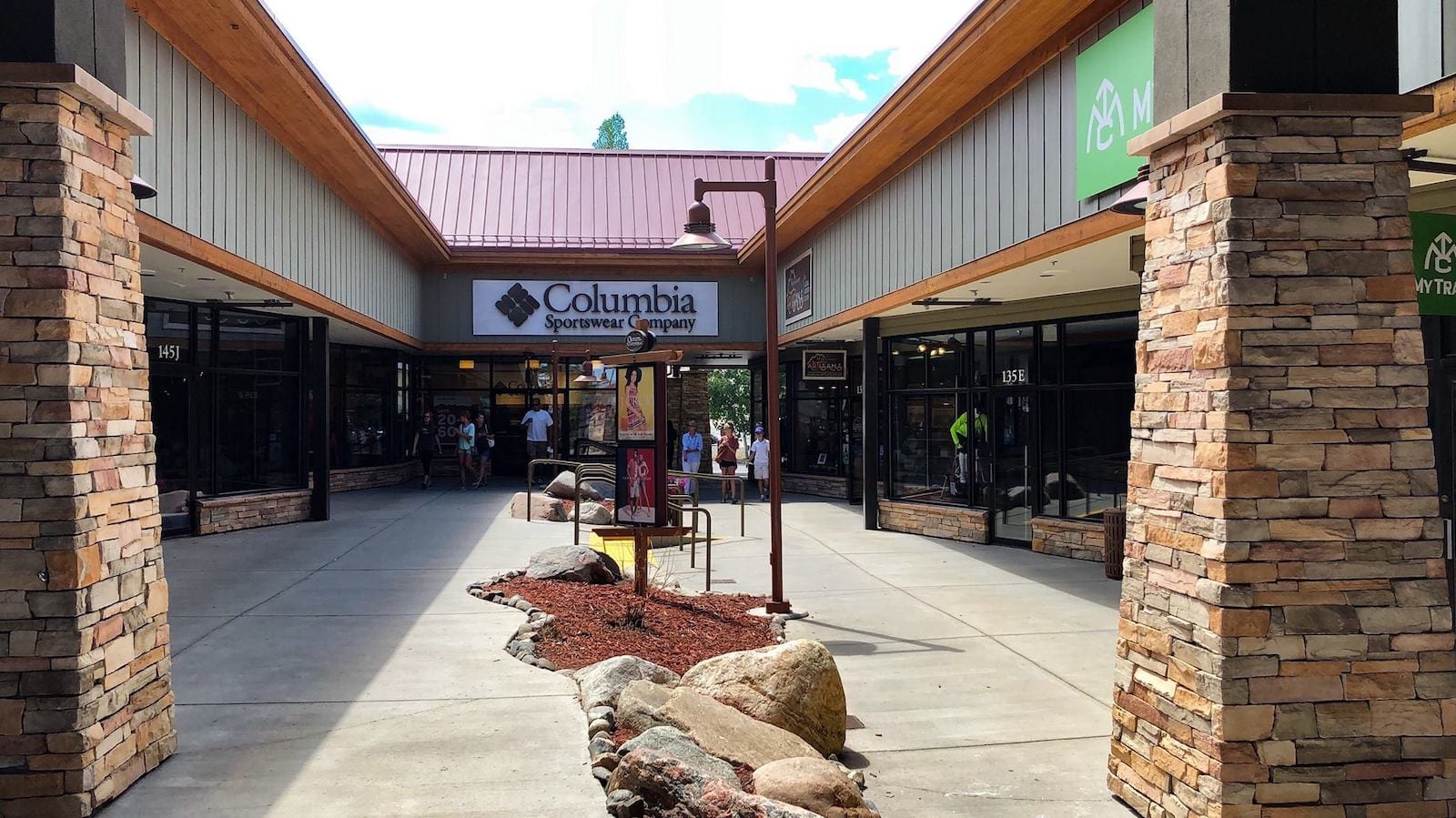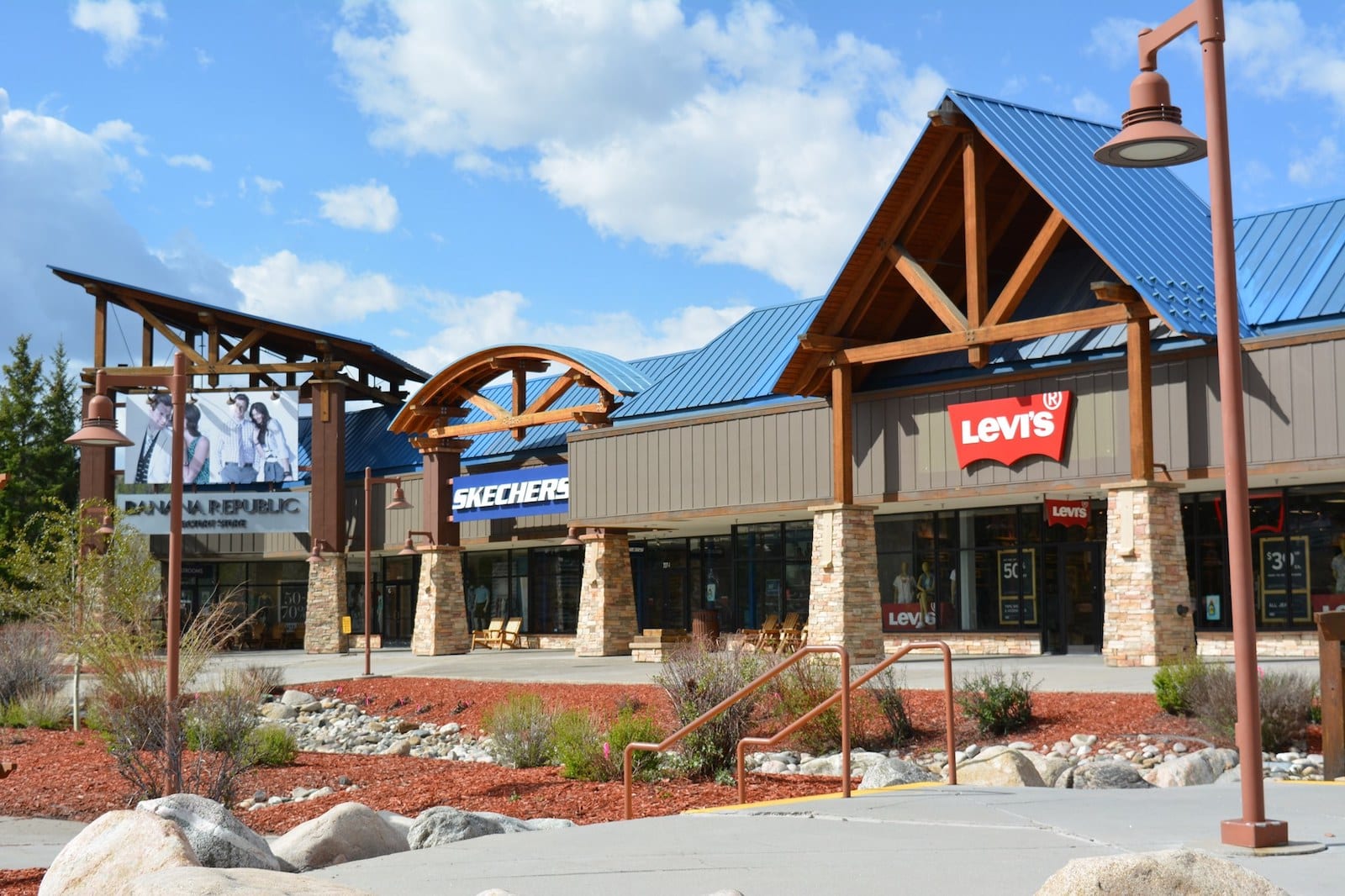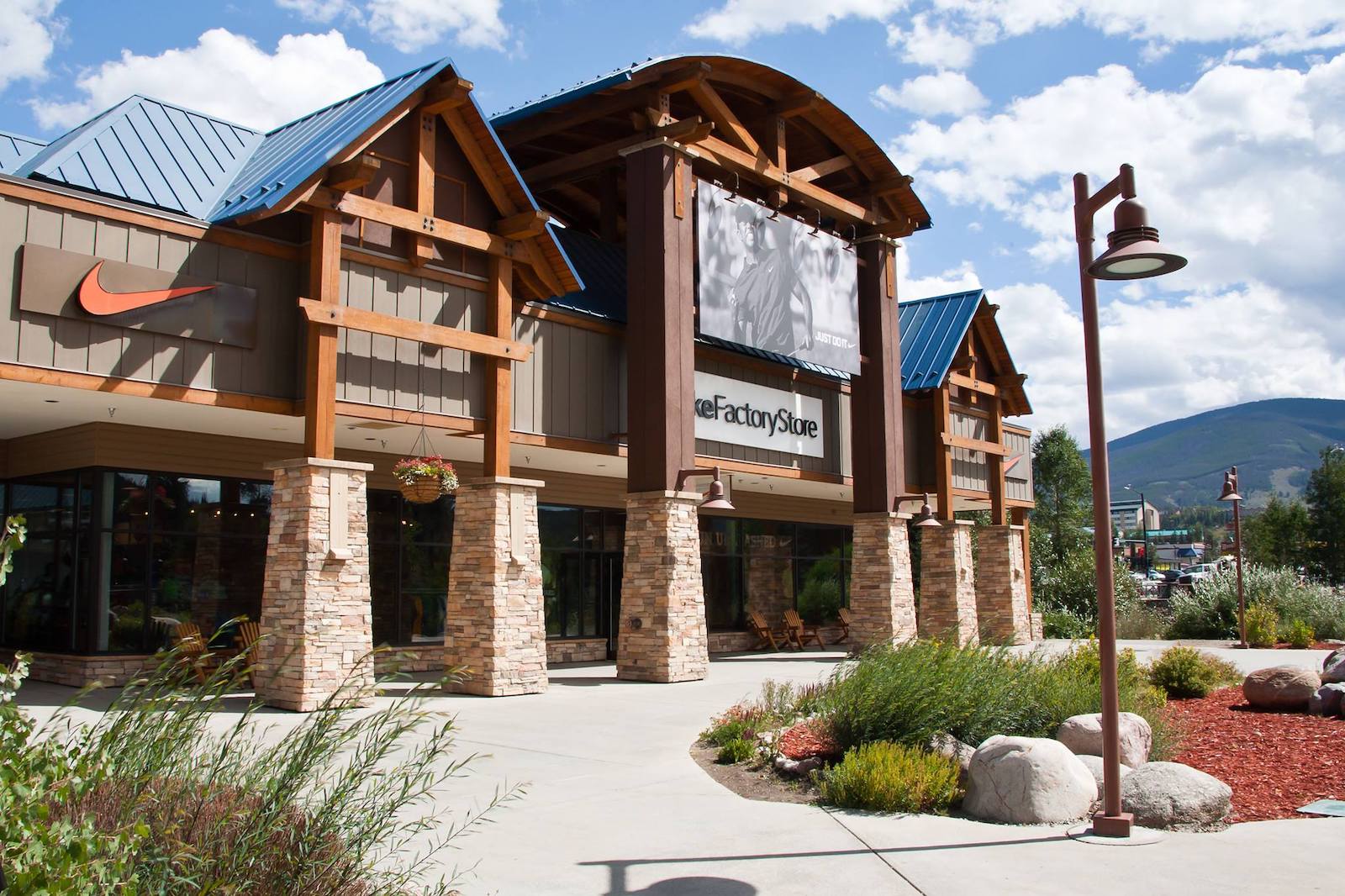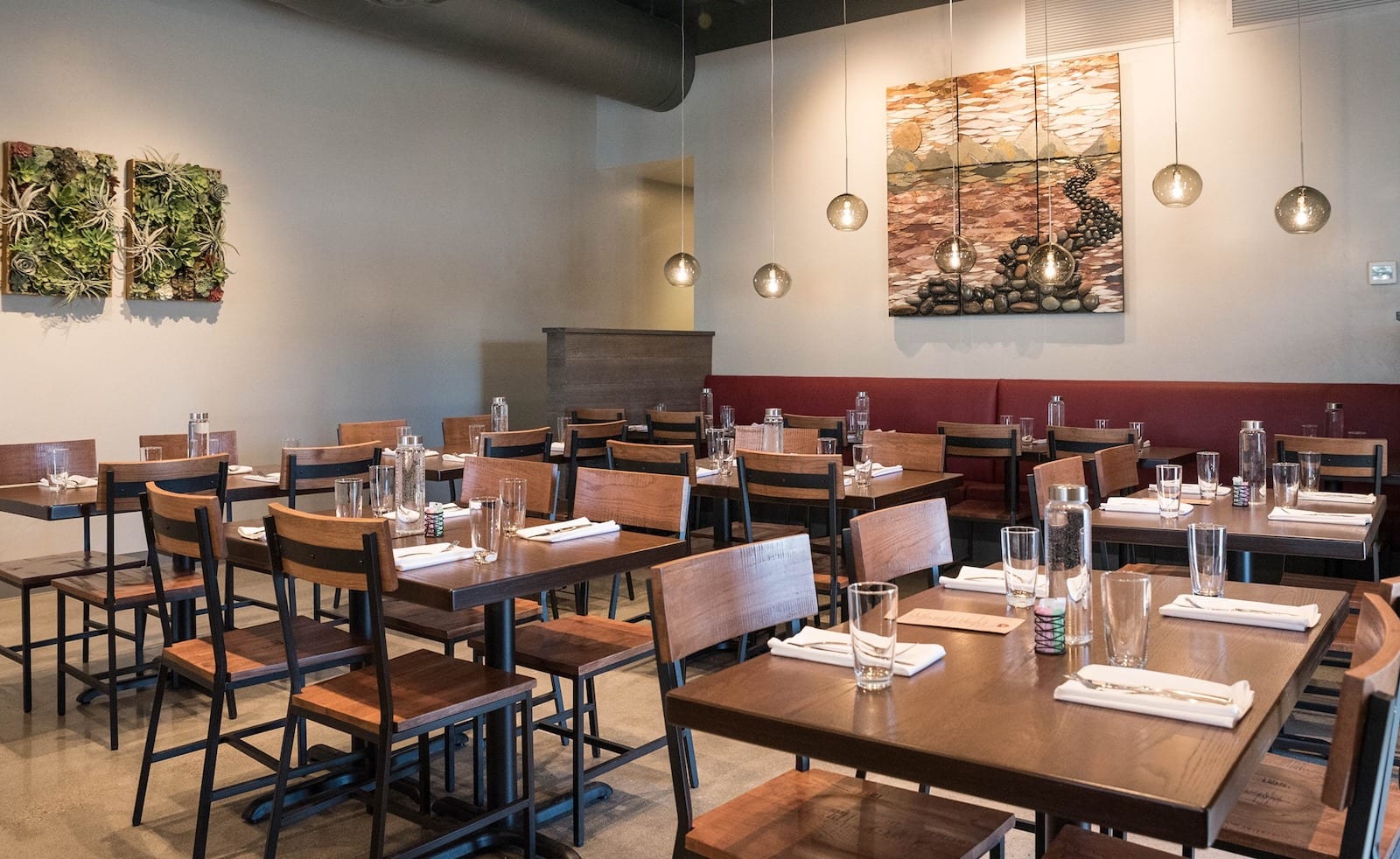 Details
Address: 246 V Rainbow Dr, Silverthorne, CO 80498
Phone: 970-468-5780
Hours: Open year-round
Website: outletsatsilverthorne.com
Latest in Outlets at Silverthorne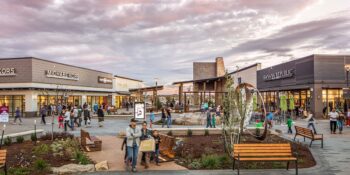 Colorado residents are lucky as the state boasts a collection of some of the best outlet…