Parker is a beautiful, rising suburban community tucked away southeast of Denver. Because of its convenient location just 35 minutes from D.I.A. on E-470, it makes a good hotel choice for those wishing to explore southern Denver and Colorado Springs.
As the most populous town in the county, Parker is making its mark as a "commuter town." It's close to Denver as well as Castle Rock, which makes it an ideal vacation destination for those who want to explore Denver and the southern front range. Parker has its own fun charm with a cool historic downtown and plenty of top hotels, and even a bed and breakfast.
Probably Parker's Best Hotel Accommodations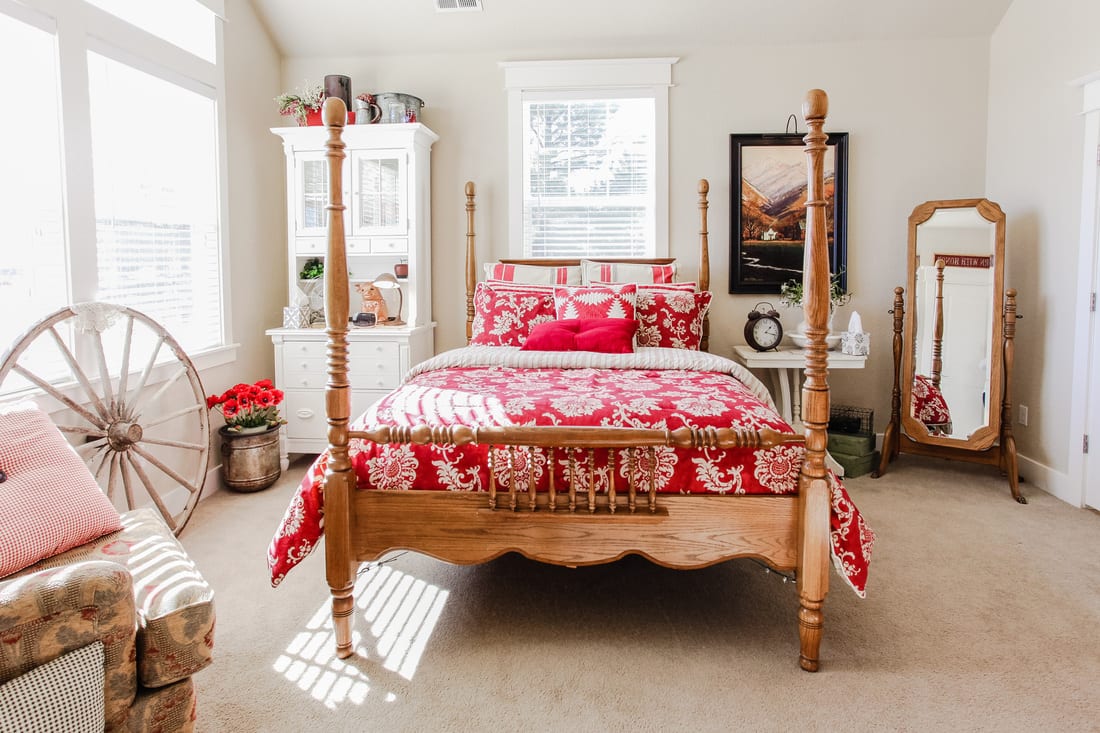 Downtown Parker is an idyllic location where visitors can see Victorian houses and buildings, as well as more modern accommodations. Parker's identity is also connected to the vast 250 acres of parklands, which gives tourists a lot of options for outdoor activities from camping, to biking, hiking, and fishing.
McCabe Meadows Open Space features beautiful trails along the trees and rolling plains. From your hotel in Parker, you can reach a slew of nearby attractions. Franktown and Castlewood Canyon are less than twenty minutes' drive south of town. This state park makes a great morning or evening trek to soak in Colorado's raw natural beauty in a majestic spot.
Roxborough is another cool southern Metro state park featuring sandstones like Red Rocks and Garden of the Gods. At around an hour's drive southwest, Deckers makes a perfect day trip for fishing or other recreation in the Pike National Forest.
This section contains referral links. If you click through and take action, we may receive a commission, at no additional cost to you. 
Here are our choices for the top hotels in Parker, CO, in no particular order:
Hampton Inn & Suites Parker – Premier Accommodation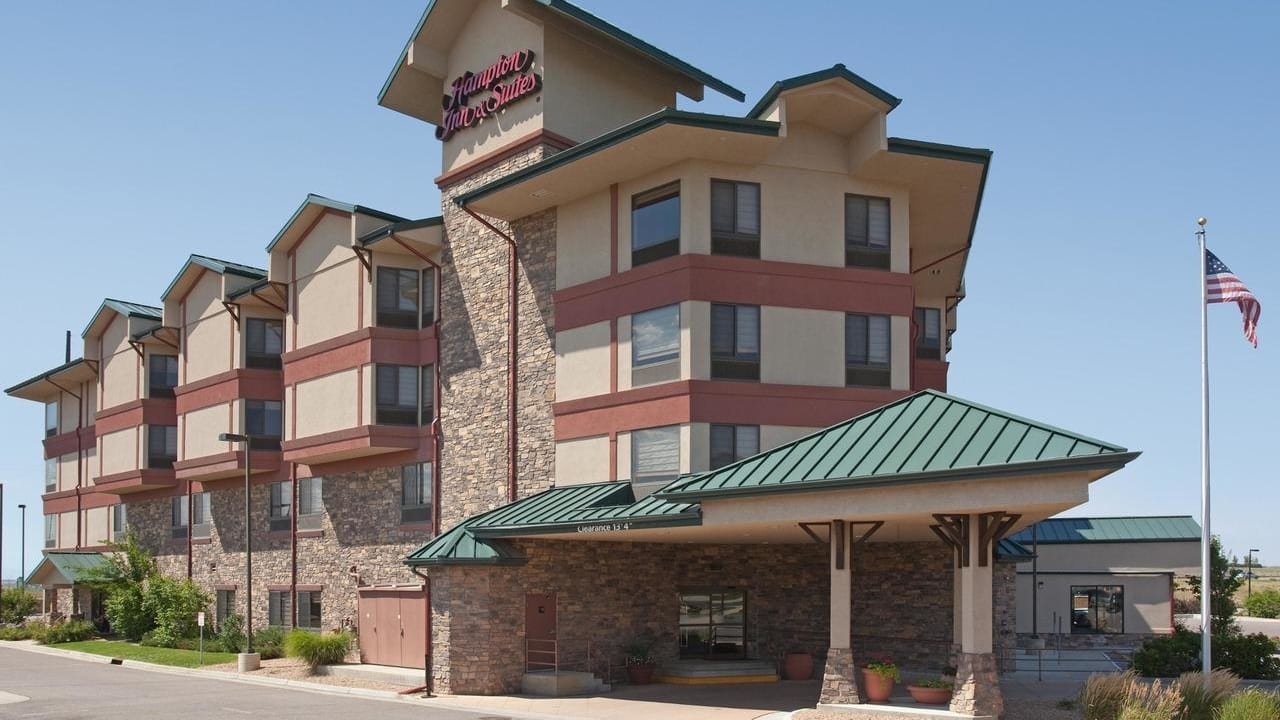 If you're looking for a reliable upscale hotel, Hampton Inn & Suites Parker holds the top spot as the best accommodation in Parker. The hotel has received multiple Certificates of Excellence from Tripadvisor over the years and they continue to provide outstanding service even today.
Part of the Hilton Franchise, Hampton Inn & Suites has a traditional American hotel facade. The blue hues are inviting and its location is ideal for those who are looking to have close proximity to the town as well as a little bit of peace and quiet. The main feature that makes this property stand out from the rest is the massive room spaces.
There are studio-type rooms and larger suites. Hampton Inn & Suites has an iconic design in their rooms, which is the low-rise wall divider. So whether you're staying in a guest room or a two-bedroom suite, the low-rise wall divider makes the space look bigger and allows you to have that smooth transition in between the room's spaces.
It also gives a small separation and privacy in case you're staying with a group. If you have kids staying with you, even in their guest rooms, you can take a nap while they enjoy their favorite TV show.
Another exciting feature is the irregular shapes of their rooms. The property is known for its triangular corner entrance that gives the entire hotel a non-traditional quirky shape, nonconforming to the usual square or rectangular high rises we're accustomed to. Though they have two-queen beds studios that are still rectangular in shape, there are suites that are fitted to the unexpected triangular edges of the building.
And if in case you're still not sure about whether or not this is the best choice for your trip, Hampton Inn & Suites has the full amenities you'd need during your stay. They have in-room accessibility, meeting rooms and conferences, a spa tub, computer stations, a business center, express check-in, fitness facilities, a gift shop, newspapers, and an indoor pool.
For a well-rounded Parker holiday, book at Hampton Inn & Suites.
Holiday Inn Denver-Parker-E470/Parker Rd – Comfort & Value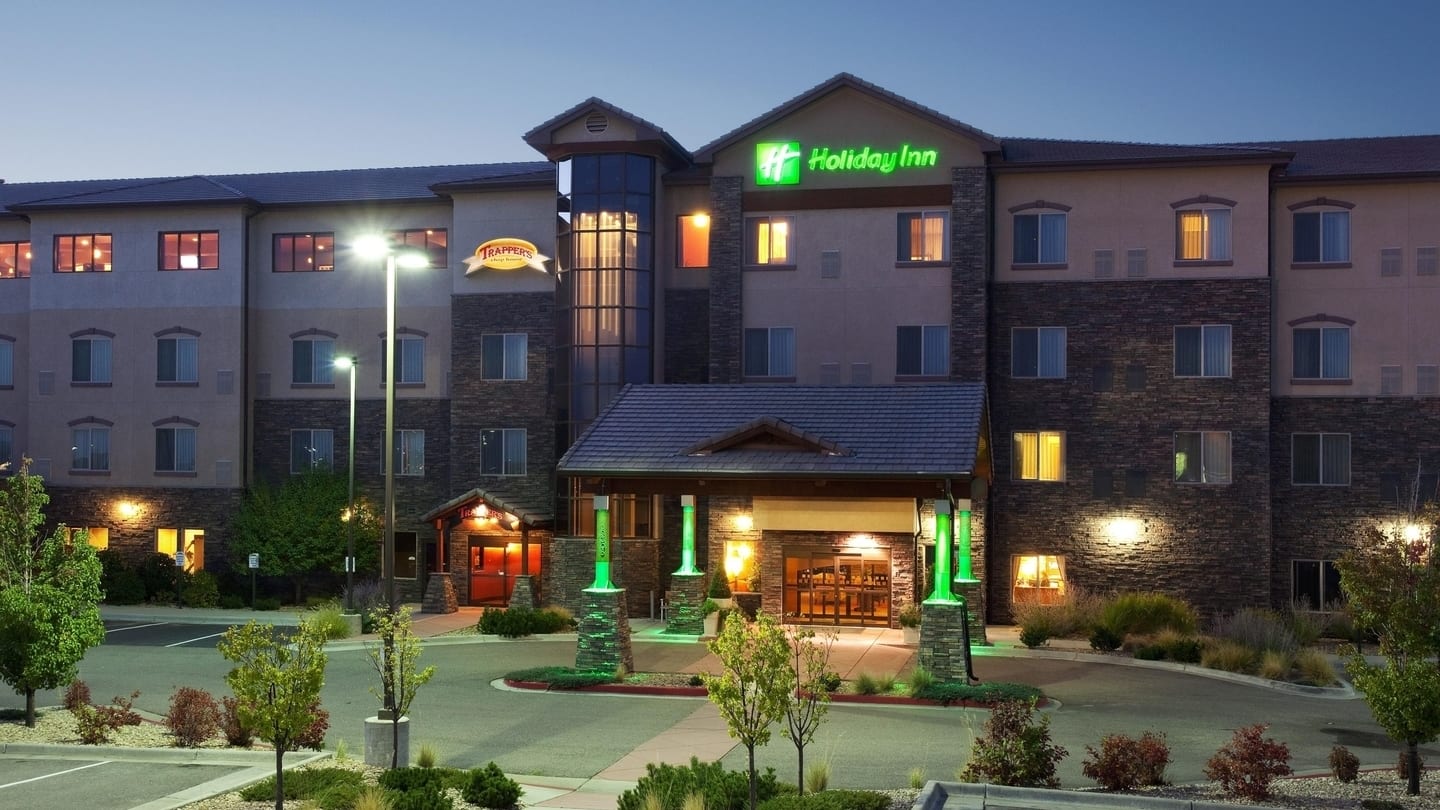 Since Parker is an ideal location for a full Colorado exploration, many visit with Denver in mind. If you're looking for a place that can offer comfort and the ability for you to move in between towns without that long drive, staying at Holiday Inn Denver-Parker-E470/Parker Rd is the perfect choice for you.
Holiday Inn is known for its comfortable beds as well as its top-notch customer service. This is one of the properties in town that's big enough to host conferences and large events.
They have high-speed internet throughout the property, an indoor pool, free parking, a bar, dry cleaning, meeting rooms, wheelchair access, a fitness center, a tennis court, a business center, and conference facilities. They also have room configurations for those who are traveling for business or with their families. All-in-all, the property has 100 non-smoking rooms.
One of the favorite locations in the hotel is the Trapper's Chop House, an on-location restaurant that offers not only a spectacular all-day menu but also an amazing view of the city. Trapper's Chop House has been reviewed as one of "Denver's finest restaurants."
Super 8 by Wyndham Parker/SE Denver Area – Bright and Airy Ambiance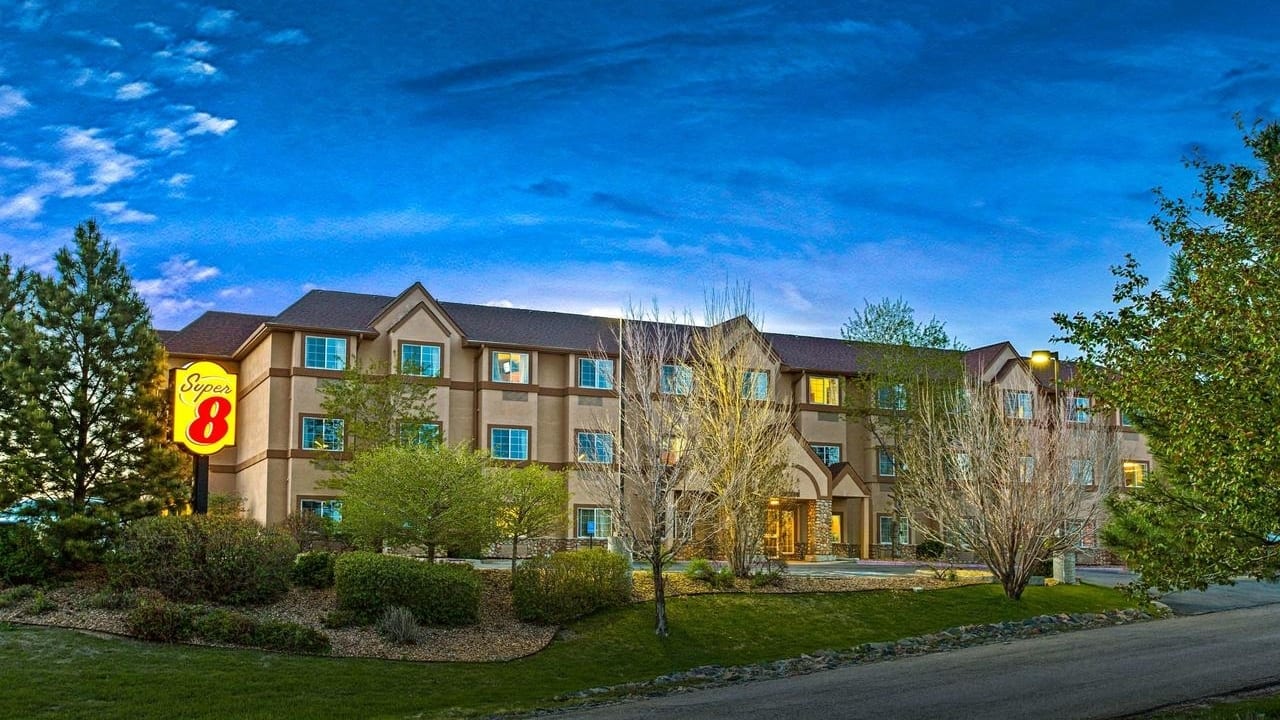 Super 8 by Wyndham is one of the best deals in town for both extended and short stays in comfortable accommodations. The property has been a tourist favorite for years now because of its amazing and warm customer service.
Just like Holiday Inn, it's perfect if your itinerary includes day trips to a Denver location. Super 8 by Wyndham Parker/SE Denver Area is located just off Highway 83. It's also ideal if you have plans to visit the many free public parks in Parker.
Entering the hotel, the design is pretty traditional, but with comfort in mind. The lobby is simplistic, but bright, which is the kind of vibe you'd get when you're exploring Parker.
The guest rooms also follow the same aesthetic. There's a mix of bold yellows, wooden hues as well as warm greens. Partnered with the natural light from the room windows, your stay here can be quite charming.
For those who need more space or are looking to book an extended stay, Super 8 by Wyndham Parker/SE Denver Area is one of the few properties in town that has a kitchenette. The rooms are also packed with TV, cable, WiFi, and working desks.
If you're looking to explore the hotel, they have an amazing continental breakfast, a laundry area, and a small business center. The hotel may not have full-suite hotel amenities and features, but the updated hotel layout, the wondrous coffee, and the people make this a pleasant place to check-in.
The Red Farmhouse Bed and Breakfast – Country-style B&B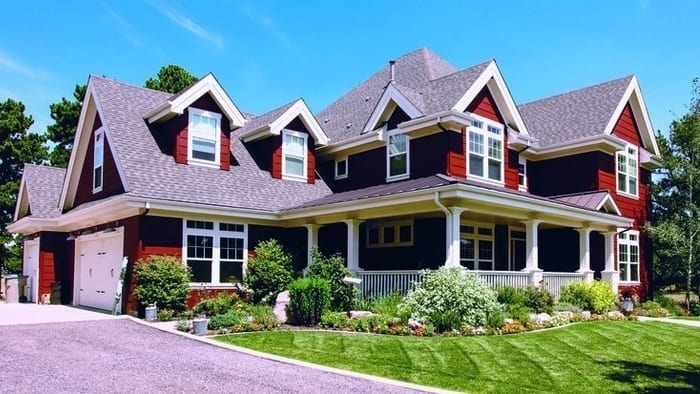 We won't close this top roundup out without having a bed and breakfast on the list. The best and only B&B in Parker and Douglas County is The Red Farmhouse. If you're the type of traveler who seeks out unusual places, then this is the perfect place for you. You'll get to experience an authentic country lifestyle in this breathtaking home setting.
Nestled in eastern Parker, you'll be surrounded by trees and amazing views. You'd also get to experience random sightings of wild animals including deers, squirrels, and foxes. They have four suites: The Larke Room, The Jade Room, The Roost Room, and The Brooke Room.
The Larke Room is a bright, spacious room with pops of yellow. The vaulted ceilings and white pieces of furniture make this a comfortable abode during your Parker vacation. It also has window access and an amazing view of the front year. There's also access to a private bathtub.
The Jade Room has a queen-size four-poster bed, 40″ flatscreen TV, and vintage furniture. They have a vintage accent chair which would make for a perfect reading spot. This room has two windows with views of the front yard and the nearby trees.
The Roost Room is quite larger, with a modern rustic look. It has a wide orientation with its own private bathroom. This one gives you more privacy because it's located in the walk-out basement. If you want to get that barnyard experience, this is the perfect room.
The last is The Brooke, a beautiful 700 sq. ft. attic accommodation that is considered as the gem of the house. It has a king-size iron bed with a Tempur-Pedic mattress, a view of the yard, the waterfall, and the stream, as well as exclusive separate staircase access. The suite also has a microwave and small dining set for private dining.
For a rustic, country-style vacation, book at the Red Farmhouse B&B!
Thanks for checking out our list of top Parker hotel accommodations! Enjoy your stay in this laid-back Denver Metro town with both a city and country vibe.