Pueblo West is a growing suburb, located just 15 minutes northwest of downtown Pueblo. Given that it's several steps closer to the mountains, it attracts a fair amount of people and has one top hotel to accommodate.
The community of around 33,000 people sits just west of I-25 and north of Lake Pueblo State Park, the region's biggest attraction. In addition to the town's one hotel, the Quality Inn & Suites West, there are numerous hotels in neighboring Pueblo to suit your needs. Pueblo West also has numerous vacation rentals you can track down on websites like Airbnb and VRBO.
This section contains referral links. If you click through and take action, we may receive a commission, at no additional cost to you. 
Here are our choices for the top hotels in Pueblo West, CO, in no particular order:
Quality Inn & Suites West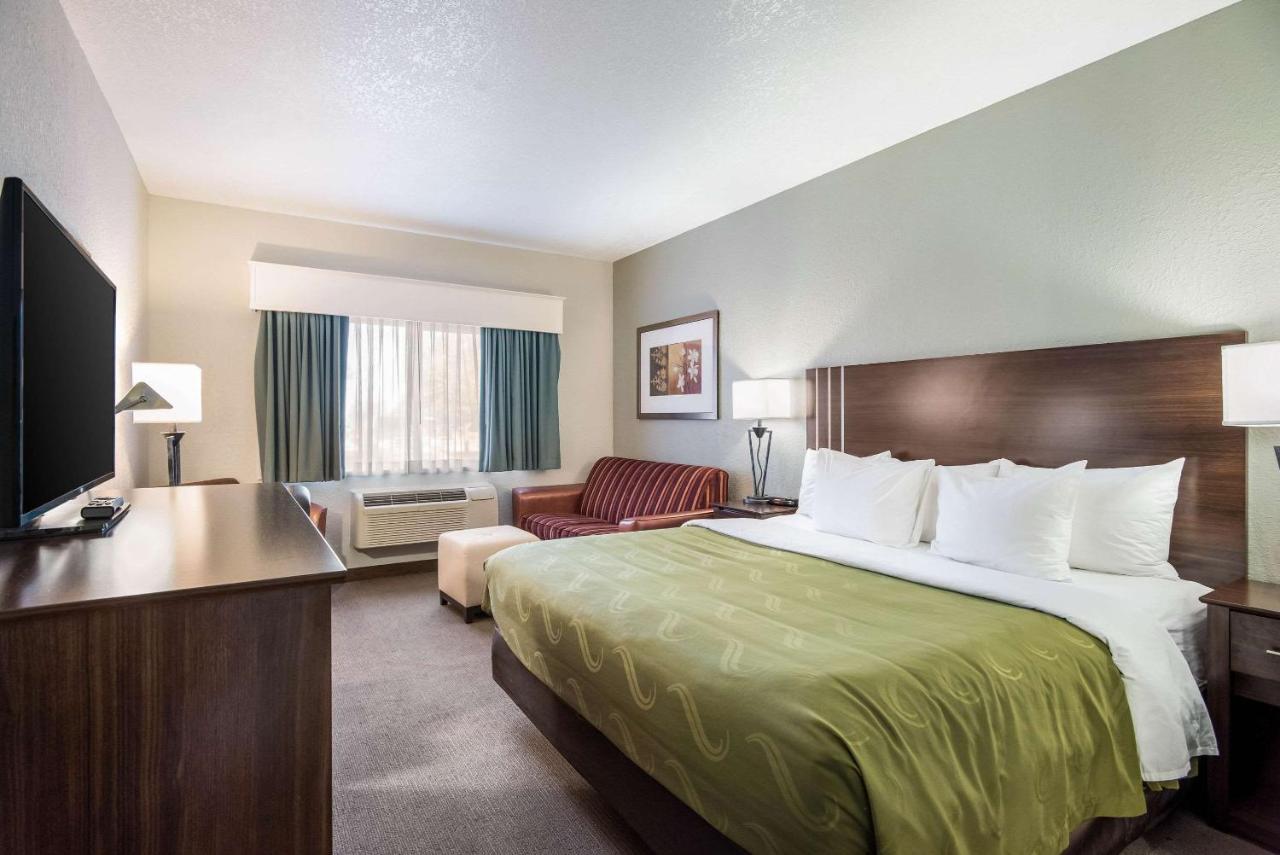 Located right off Highway 50 in Pueblo West, the Quality Inn & Suites West hotel provides comfortable, clean, and convenient accommodations travelers love. Surrounded by incredible mountain views and in proximity to the Historic Arkansas Riverwalk and Lake Pueblo State Park, this is the perfect place to stay to explore this southern Colorado region.
This hotel features queen and king standard rooms and suites, some of which are equipped with kitchenettes and private hot tubs. Every room has a microwave, refrigerator, coffee maker, TV with premium channels, and top-notch bedding.
This pet-friendly lodge features include complimentary WiFi, free parking, 24-hour customer service, and air conditioning. Each morning, a hot breakfast with waffles, meat selections, and fruit variety is provided free of charge.
Some top property amenities include a heated swimming pool, business center, picnic area, and laundry facility. Many of Pueblo West's parks are less than seven miles away from the hotel, making it a breeze to find more ways to spend outdoors. There are also several restaurants and cafes within walking distance of 15-minutes or less, providing plenty of choices for dining.
Hope you have a terrific time exploring this relatively newer southern Colorado community. Enjoy your stay at this top hotel in Pueblo West!