Ridgway is a gateway town to the San Juan Mountains, stunningly situated at the base of them. It's easy to access rugged wilderness and cool mountain town gems in every direction.
Discover the creative town of Ridgway, Colorado! The quaint downtown area features a handful of shops and restaurants, centered around western Colorado lifestyle. The town is filled with exciting outdoor and indoor activities that will make your stay memorable. There are several top hotels and vacation rentals to pick from.
Probably Ridgway's Best Hotel Accommodations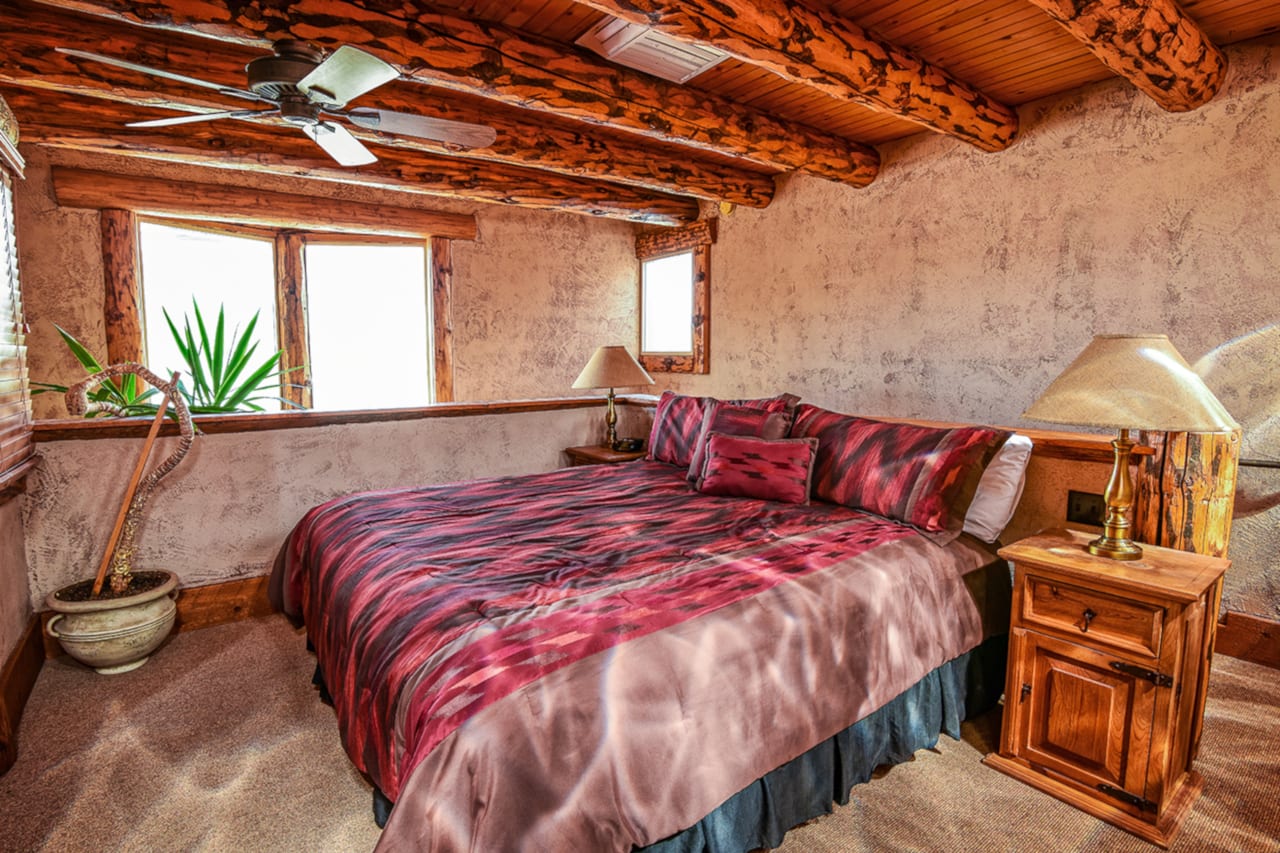 From outstanding deep canyon pools, roaming wildlife, relaxing Orvis Hot Springs, to arts and entertainment activities and performances in Sherbino Theater, Ridgway truly earns to be a Creative Arts District. It's also only 10 miles south to Ouray and its impressive hot springs swimming pool. This route south from Ouray continues on the Million Dollar Highway, one of Colorado's most impressive stretches.
Ridgway State Park provides year-round recreation centered around Ridgway Reservoir. They even have yurts to rent all year, only a few minutes north of town. In the summer there is a swim beach in this alpine paradise. At under an hour, Telluride is a viable day trip from your Ouray County basecamp. So, if you're planning your vacation at Ridgway, check out the best accommodations it has to offer.
This section contains referral links. If you click through and take action, we may receive a commission, at no additional cost to you. Rates listed below are subject to change.
Here are our choices for the top hotels in Ridgway, CO, in no particular order:
Chipeta Solar Springs Resort & Spa – relaxing luxury stay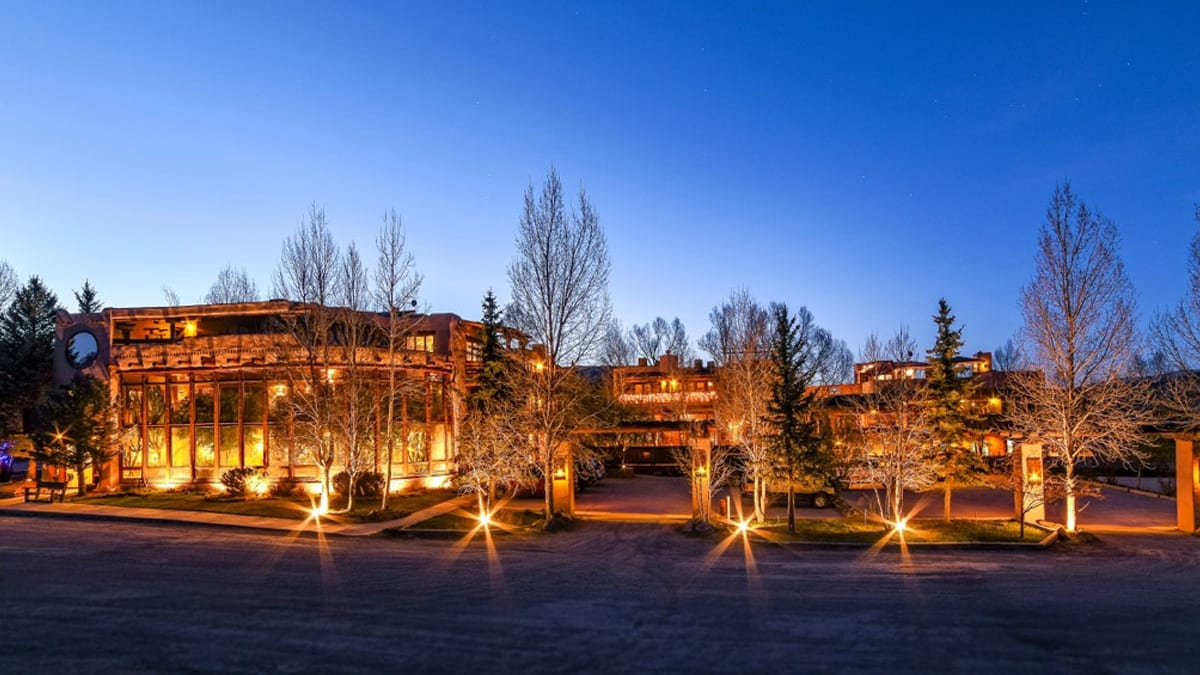 If you will be staying at Ridgway for the first time and you want to absorb everything that the town has to offer, it's Chipeta Solar Springs Resort & Spa.
The resort was named after "Chipeta," the Queen of the Utes. If you check Ridgway's history, the original inhabitants of the were the Ute Indians. The community knows the Ute Chief Ouray's wife as a trustworthy and beautiful leader. Although "Chipeta" was used as a derogatory remark, she eventually overcame these tribulations and became "queen" for both whites and the Utes. Now, the resort gives an ode to Chipeta and what she has done for the Ridgway community over the past decades.
As for the central accommodation, if your concept of nirvana is a relaxed, comfortable getaway, then this hotel is suitable for you. The all-in-one feature of the resort offers almost everything for all types of guests.
They have accommodation for big groups and families, for travelers on a budget (standard rooms), romantic getaways, and event spaces for special occasions like weddings, retreats and more.
Though it may feel like it's a little too much, what's nice about Chipeta Solar Springs Resort and Spa is massive and designed with the guest in mind. Not only are you surrounded by fantastic nature scenes all over the resort, but you will also appreciate the rustic, relaxing interiors of the hotel. From the lobby, the standard rooms, restaurants and other places within the resort.
You also won't feel too crowded because they only have 29 "tastefully appointed guest rooms, deluxe suites, and condominiums" with in-room amenities you will need like WiFi and TV.
Aside from amenities that you need to check out yourself (most of which they have 360 video views on their TripAdvisor page), booking in Chipeta gives you a big location advantage while staying in Ridgway because it's midway Montrose Airport and Telluride Ski Resort. You'll also be able to get a majestic panorama view of the Rockies' highest concentration of 14,000-foot peaks.
Adobe Inn – creative Mexican Cantina & accommodation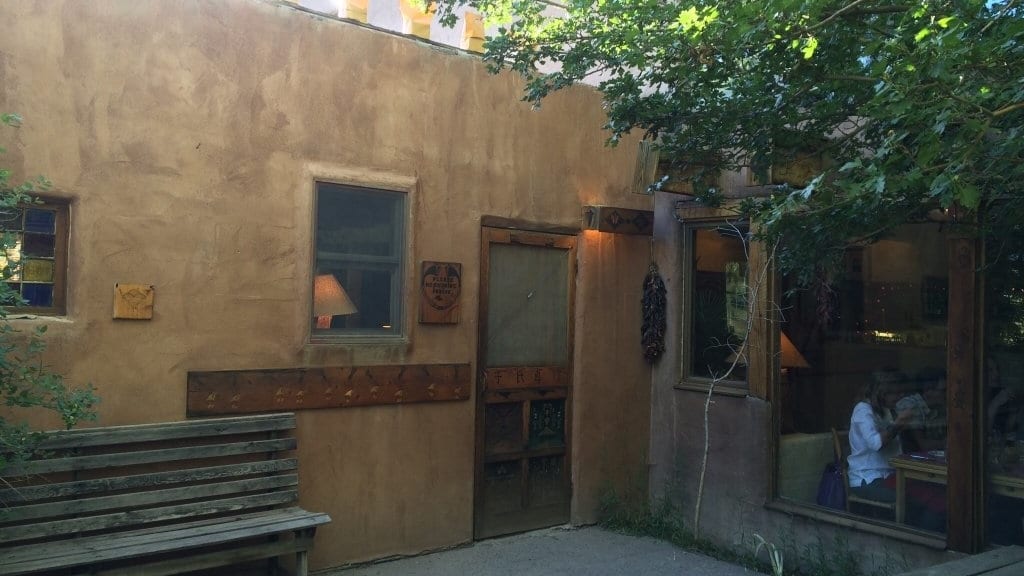 Now, if you want a more exciting stay, with a chance to connect to the locals, then Adobe Inn is your choice. Located 9 miles down the valley from Ouray, Adobe Inn is famous for its unique Mexican cuisine. Not only that, they offer cheap lodging for guests who will be dropping by Ridgway.
Owners Terre & Joyce Bucknam have been serving the community for over 30 years now, and it's one of Ridgway's pride. They encourage conversations and intimate connections that focus on food and experience. They believe it's a good recipe for "enduring friendships."
Adobe Inn has four types of rooms: Cimarron Room, San Juan Room, Chipita Room, and a Two-Bedroom Vacation Condo. All of their suites are pet-friendly.
Cimarron has two bunk beds with WiFi, TV, coffeepot, and biscotti. It can sleep up to four people. San Juan Room has one full bed at the top and two twins below with a hall bathroom and shower. Chipita is the one with the king bed, while the 2-bedroom condo is more suited for families and large groups.
251 Liddell Dr, Ridgway, CO 81432 | 970-626-5939
Check prices, availability or book Adobe Inn
Ridgway-Ouray Lodge and Suites – affordable accommodation for backpackers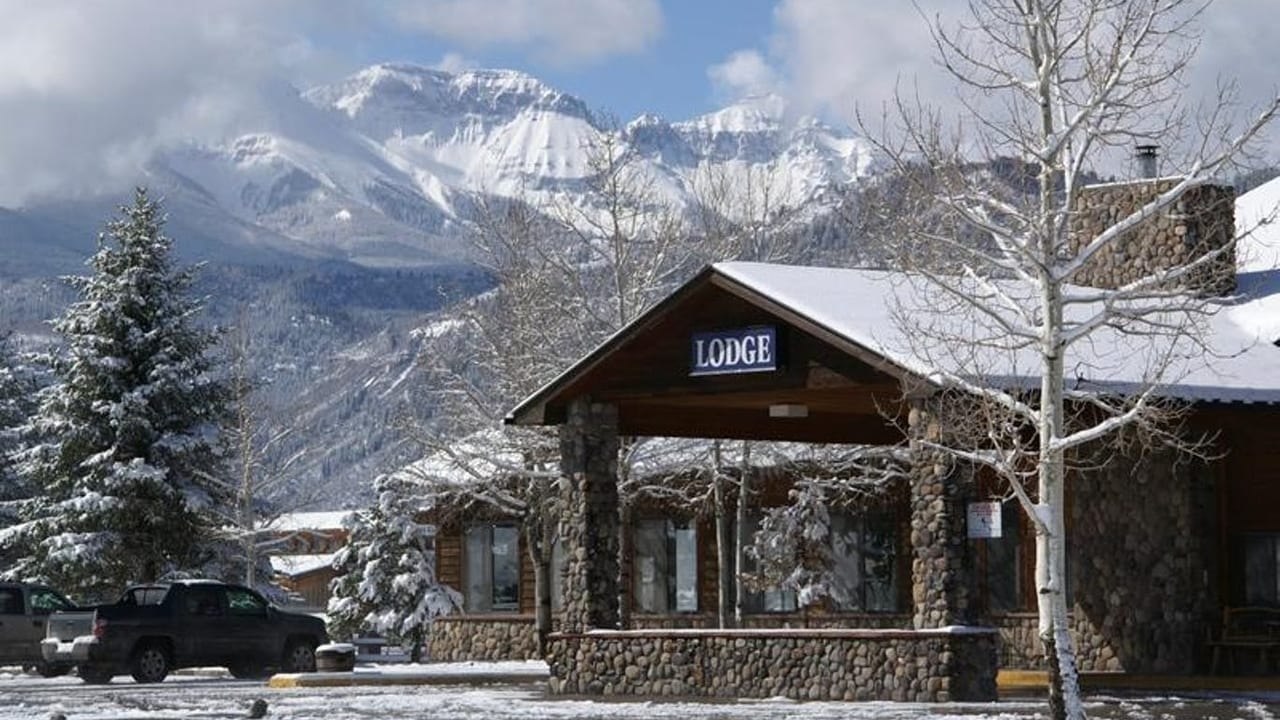 Ridgway-Ouray Lodge and Suites is a budget hotel that will surprise you. Usually, cheap accommodations offer basic beds, sheets, and linings, but being an affordable hotel, Ridgway Lodge and Suites offers not only comfortable beds but also decent-sized rooms. Their average room size is 275 sq.ft. and each room has TV, WiFi, and spectacular views.
Guests can also enjoy other amenities like a daily complimentary breakfast that start at 4:30 a.m., sauna, fitness room, and guest laundry.
It's also close to different locations in downtown Ridgway. The State Park is just 10 minutes away from this location, as well as the Orvis Hot Springs.
Again, it may not be a full experience like the first resort in our list, nor is it a warm place with a lively cantina extension, but it's is a great central location if you're looking to explore the San Juans.
Thanks for checking out our list of top Ridgway hotels! Hopefully you enjoy your stay at this gateway town to the San Juans!